In many circumstances, people use the words "hotel" and "motel" interchangeably when talking about places to stay during vacations. These two things are similar to each other but may have different accommodations.
We want to set the record straight once and for all about motels and hotels. More specifically, we want to talk about which ones are right for different sorts of family vacations.
What Is the Difference Between a Hotel and a Motel?
A hotel is a place with accommodations for travelers, such as bedding, meals, and phones. You may find travel brochures detailing things to do in the area. Many hotels include luxury items like pools, restaurants, spas, and fitness centers, mainly because people tend to stay there longer.
A motel is similar, except they are smaller. They have no more than two floors, and the bedroom doors typically lead outside. While hotels are usually off the highway, you will find motels off country roads immediately adjacent to the road. People generally stop at motels for a quick overnight stop on their journey, so they will not have luxurious accommodations.
Perks of Staying in a Hotel
In many cases, hotels are part of the travel package. For instance, you might be attending an event where the hotel is part of the experience – or even the final destination.
Fun Themes
Las Vegas, for example, is chock full of hotels that have different themes, such as Caesar's Palace or Paris Las Vegas. If you stay at any Disney Parks, you will find plenty of themed hotels, such as the Grand Floridian or the Polynesian. These themes can extend to the architecture and the food and entertainment offered.
Extensive Food and Entertainment
You could spend hours wandering around a hotel and sampling the shops and restaurants. You might find casinos, pools, theaters, and spas, among other things. You might pay for all these things in advance or as you go.
Hotels also offer plenty of options for breakfast. They will often have cereal, yogurt, fresh fruit, coffee, tea, and perhaps even griddles to make pancakes or waffles. You might even order room service to have breakfast brought up to your room.
Unique Architecture
On top of all this, hotels might be more architecturally interesting. Going back to the Las Vegas example, you could see beautiful columns, massive domes, murals, frescos, or stained glass windows, among other awesome sights.
In a Disney Park, you could see hotels with exciting designs, such as the Contemporary Resort, which accommodates hundreds of rooms over top of a monorail station in the center.
Plenty of Staff
A hotel that offers lots of services needs plenty of staff to accommodate them. If you run into an issue, you can always go to the front desk, where someone can point you to the right person to help you.
Let us imagine that you lock yourself out of your room. You can go down to the front desk, where the manager on duty can call the handyman or security officer to help you get back inside. There is someone on hand to help with any service or emergency a guest might run into.
Many hotels might also have valets or elevator operators that make your stay much smoother. Security officers tend to patrol the outside of the hotel, and there might even be a security office you can reach to report suspicious activity or find a lost item.
More Accommodation Choices
Hotels have several more rooms than motels, so you have more choices for bed sizes, the number of beds per room, and even what kind of shower you have.
Perks of Staying in a Motel
Motels provide a much simpler experience than a hotel since people do not often stay in them for extended periods.
A Quiet Stay
You might enjoy a much quieter stay since not as many people stay in motels at once. Motels also tend to be on country roads where there is not as much activity. You might still get noise from the road, but you probably will not hear loud music or shouting from crowded city streets.
Not as Many Distractions
There are also not as many distractions, such as spas or pools, if you want to find someplace to hunker down and get work done.
Cheaper Than Hotels
Motels offer fewer amenities than hotels, so they do not cost as much to stay at. Bear in mind that a motel's nightly cost can depend on location and quality.
You might be able to save on dining costs at motels since they also have microwaves and mini-fridges. If you go out and get a massive bulk of food, you can keep it cold and heat it up later.
Immediate Parking
One big differentiating factor between hotels and motels is that motels have parking immediately outside the rooms. If you happen to forget something in your car, you can usually just open your room door and go to your vehicle right outside—no need to take an elevator and run out through a huge parking lot to find your car.
If you need some private time in your car, you can take that time without feeling too separated from the rest of your party. You might even extend your living space for a few hours by propping open your room door and hanging out around your car, like a tailgate.
Great for One to Two Nights
A motel is perfect if all you need is a shower and a warm bed for one or two nights. Similarly, if you just need to stop for the night on your way somewhere else, a motel could suit your needs.
Irony
Stay with us for a moment.
Hotel owners tend to remodel them to reflect luxury and contemporary style. Motels do not always have this, so their amenities and decorations tend to look a little outdated.
Some motels embrace this and hang absurd artwork or keep strange wallpaper on the walls. One or two even have intentionally bizarre themes. Think of the Clown Motel in Tonopah, Nevada, where clown dolls and figures take up all the shelf space, or the Peabody Motel in Memphis, Tennessee, where mallards wander throughout the lobby.
Small-Town Charm
Several motels have a small-town charm and are independently run. These owners might man the front desk and personally check in on their guests. They might be more than glad to get to know their guests and personally suggest places to see and eat at.
Such owners might also be more flexible when accommodating guests. If you bring a pet, they might be willing to make an exception for you if your pet is well-behaved and you will clean up after them.
If you enjoy staying at a specific independently-run motel, make sure you spread the word about your experience, as these people always appreciate a good comment about their services.
Free Wi-Fi
Sometimes, free wi-fi is a perk of hotels too, but you are more likely to find this at motels. Hotels also tend to charge wi-fi based on how many devices log onto the network in a room, which only inflates your already bloated bill.
In some cases, motel wi-fi might be stronger than hotels since not as many people are logged into the network.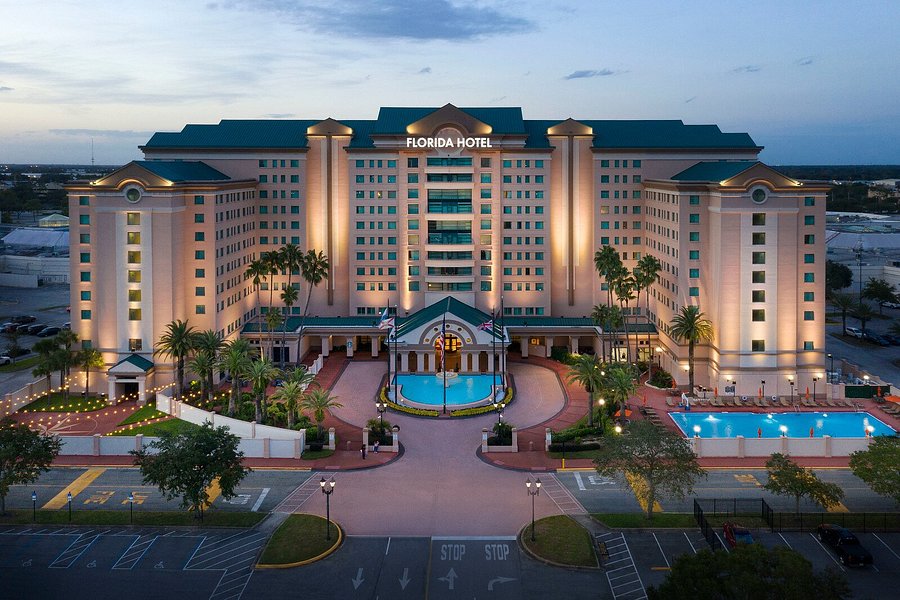 When Should I Stay in a Hotel?
You will find hotels in and around cities, airports, business centers, and attractions.
Cities
Returning once again to Las Vegas, several of the city's most famous hotels are part of the Strip, where you will also find several shops, restaurants, tourist stops, and casinos.
If you want to see the city, you just have to step outside your hotel's front door and start walking. Or you can hail a cab depending on how far you need to go.
Airports
You can use a hotel's many accommodations to relax or enjoy yourself both before or after a flight. Traveling by air is exhausting, so you want to find the best place to rest once you get in or before you fly again.
Attractions
Odds are, if you are taking a family vacation, you might see an attraction or two. Like a city, hotels will often be within a few miles of parks, beaches, and other family attractions.
Some hotels have a shuttle service that transports you to notable attractions nearby.
When Should I Stay in a Motel?
Motels usually have less to offer than a hotel, but they do work fine in some circumstances.
Road Trips
Maybe your family vacation involves taking a road trip, and you do not need to stay at a fancy hotel.
It is worth mentioning that the word motel comes from the phrase "motorist hotel," where motorists stop on the road to sleep during a journey. In the case of a road trip, you and your family are motorists just stopping during a more extended adventure.
Finding Intentionally Absurd Motels
We covered this point a little when we mentioned irony as a reason to enjoy motels. In the case of a family vacation, you might make a game out of the motels you find.
Maybe you find motels with funny names or themes. Perhaps you stay at a motel where the bedsheets have strange or old patterns on them. Perhaps some rooms have absurdly abstract artwork on the walls. Whatever the reason, you can rank the motels based on different factors and decide which one was the strangest or funniest at the end.
Hiking Trips
If you plan on spending a lot of time outdoors and only need a place to plop your stuff, a motel might be just fine.
Sometimes, motels sit on the edge of some woods or a forest, which gives you an ideal place to go hiking. Plus, you have a place to return to if you need a map or suggestions for other places to wander in nature.
Finding Quiet
Sometimes, your family just wants to get away and enjoy a little quiet, which motels tend to have in droves.
You might sometimes run into a motel where a wedding party or a loud get-together is taking place. However, there are no interior hallways, so you do not have to listen to kids running around or elevators opening and closing into the morning hours.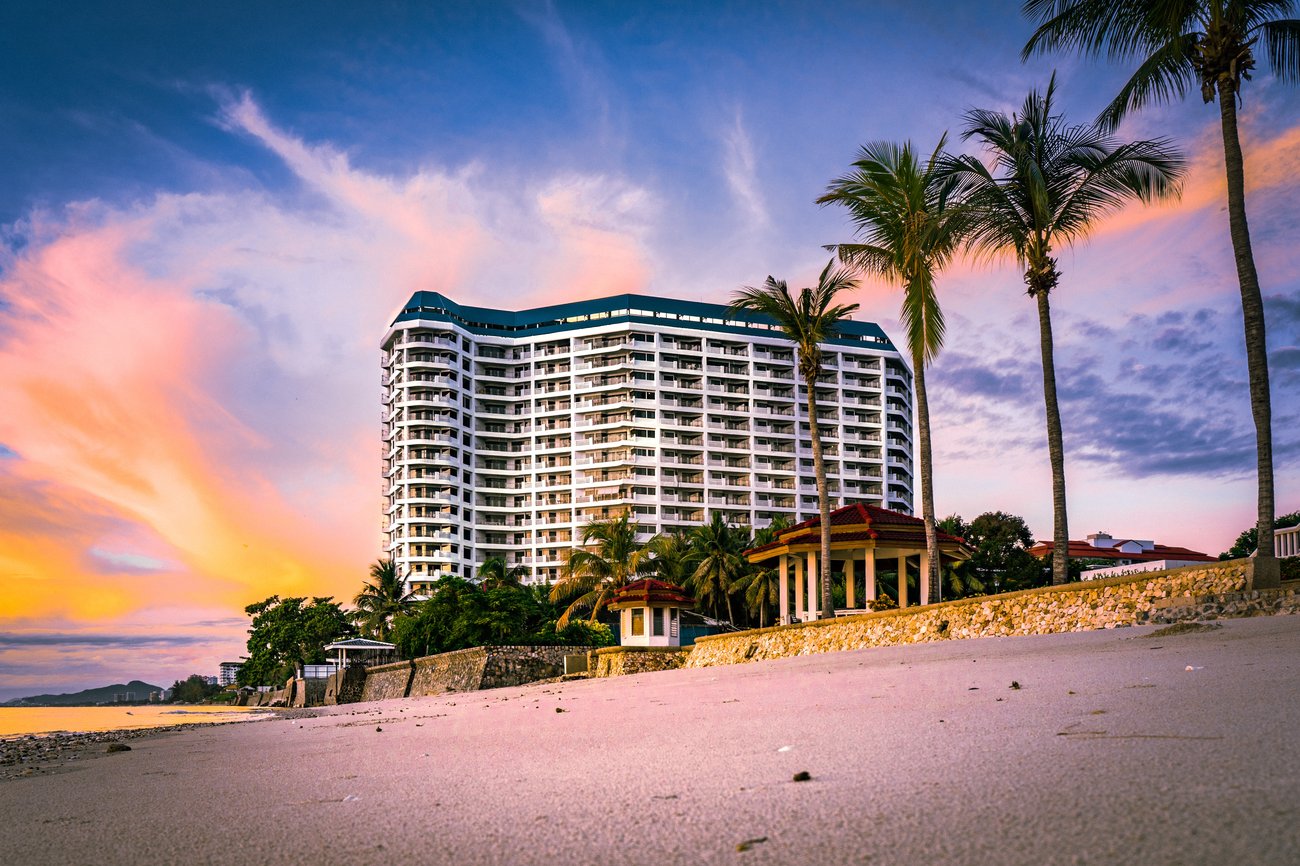 Some Things to Remember…
Whether you pick a hotel or a motel, it is good to keep a few things in mind.
Safety and Comfort
The most important thing about any hotel or motel is how safe and comfortable the place is.
If the place is in a seedy area and does not have comfortable accommodations, you should probably pass on it. If reviews are available, read them in advance and evaluate them according to your family's needs.
Let your family decide together where they will stay. If no one else wants to stay in an ironically-decorated motel, do not pick one. If the majority wants to stay in a hotel with a nice pool, it is best to go with that.
Price
One of the first things to do with any vacation is to set a budget, which includes picking a hotel within that budget.
You can quickly check the price and rating of any hotel online. See if any discounts are occurring where you plan to vacation. If you need to stretch your hotel budget a little, that is okay. Remember, safety and comfort form an essential foundation for a fun family vacation.
Final thoughts
Hotels and motels have different strengths for different vacations, so decide what kind of vacation you will take before picking a place to stay. If you want to see other attractions with easy transportation, a hotel might be best. For a more ironic or quiet experience, a motel might be better.
Remember that your family's comfort is critical no matter where you stay, so pick a place that everyone will enjoy.
More about our TFVG Author
A seasoned traveller, Dad, and avid sports tourist, James foundered The Family Vacation Guide to share his expert vacation experiences- especially when it comes to being a travelling family man.
Featured in Travel articles such as Travel + Leisure, TripSavvy and SFGate, you know you're reading some of the best vacation tips online.