It's family vacation time! Nothing beats the thrill of picking up the kids and heading out on an adventure. For years, Puerto Rico and Hawaii have been popular destinations for families with kids.
Spending time together in the sunshine, basking on the beach with ocean waves swelling around you, is precisely the kind of unforgettable experience kids cherish for a lifetime. But in the great debate of Puerto Rico vs. Hawaii, how do you decide where to go?
Depending on what you want to accomplish on vacation, there are so many different options to weigh before deciding where to go. Both locations offer plenty to do, see, and eat. Just know that whether you pick Puerto Rico or Hawaii, your kids are going to love it.
Things to Consider
The art of the family vacation rests on good planning, careful execution, and an abundance of flexibility for when things go wrong.
It doesn't have to be frustrating when plans fall through if you can learn how to go with the flow and have a good time regardless.
But planning ahead of time will make the whole process more accessible, even if things go wrong. So when you're planning a big trip to Puerto Rico or Hawaii, it's essential to consider a few variables.
Weather
Knowing the best time to travel to Puerto Rico or Hawaii will start your planning off on the right foot. Knowing what the weather is like is probably a good idea to travel to places where the popular activities are almost entirely outdoor.
Many say there's no wrong time to visit a tropical destination. Even the dreary days seem somewhat idyllic and picturesque in places like Hawaii. And in Puerto Rico, the lowest temperature you might see is 70 degrees.
When dealing with islands in the Pacific Ocean and the Caribbean, the most significant weather concern is probably hurricane season. Otherwise, it's mostly a question of when the crowds are manageable.
Puerto Rico
Puerto Rico sees lots of sun, heat, and humidity. With a constant east-to-west wind, the island has some of the best averages in the Caribbean. The island has only one season: summer.
Temperatures can range from 70 to 90 degrees. If you're visiting the mountainous central region, you'll experience cooler temperatures that can get as low as 60 degrees. The south part of the island tends to be a few degrees warmer than the north.
The rainy season in Puerto Rico lasts from April to November, with August usually the rainiest month. December to March is the dry season and the busy season for tourism. Tourists flock to the island during the dry months because the weather tends to be the most temperate.
When traveling to the Caribbean, the biggest concern for most visitors is hurricane season. Technically designated from June to November, hurricane season can be a concern for travelers to Puerto Rico. However, since July-September is technically off-season on the island, there are a lot of opportunities to find excellent accommodations for a bargain price.
Generally, the best time to visit Puerto Rico is April-June or October-mid-December. The weather is just right, the prices aren't too high yet, and there's still a break before the winter crowd moves in on the island.
Hawaii
You've probably heard all the nicknames: the Aloha State, Paradise, the Pineapple State, Paradise of the Pacific, Crossroads of the Pacific. The list goes on, and each handle is a surprisingly accurate description of the lovely Hawaiian Islands.
The weather in Hawaii is some of the most consistent you'll ever experience. The islands have summer (May-October) and winter (November-April). In summer, temperatures tend to hover around a balmy 85 degrees, while winter drops to 78 degrees.
Hawaii sees a fair amount of rain, but it concentrates in the northeastern mountains and valleys. Most of the rain falls between November and March, and it tends to fall in very localized patterns.
Traveling to Hawaii might depend more on the crowds than the weather. It gets jam-packed on the islands from December through the beginning of April. And July and August see a decent amount of tourism, especially families.
Hawaii has two main off-seasons: mid-April-mid-June, and September-mid-December. Since the weather is almost always lovely in Hawaii, the lower prices might be more attractive during these months.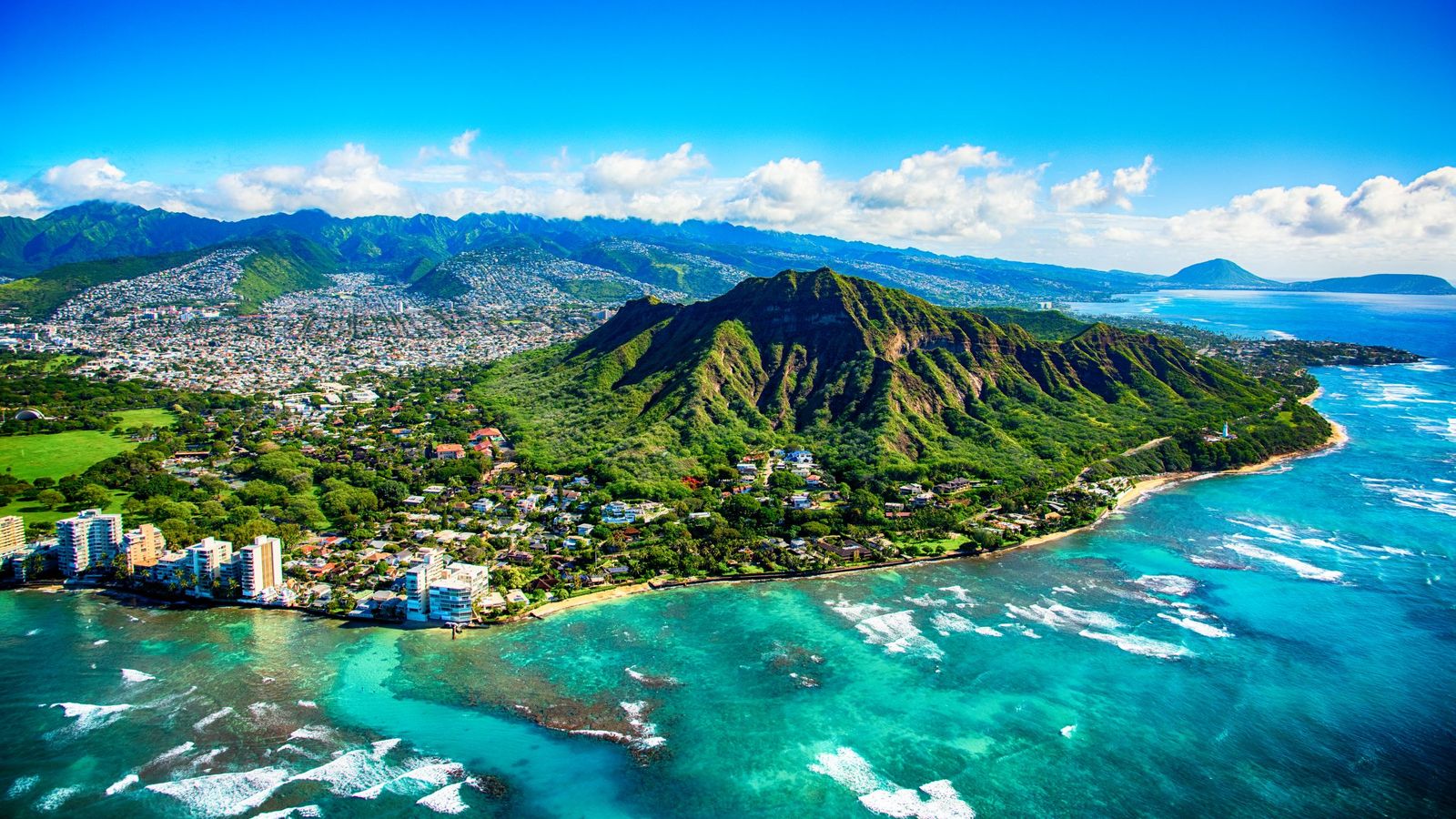 Exploring the Outdoors
If you have an outdoorsy family, you'll find Puerto Rico and Hawaii offer great options for exploring and enjoying nature.
Whether you have teenagers who enjoy hiking and water sports or you have little kids who just want to play on the beach, you'll find an assortment of exciting opportunities in these tropical locations.
Puerto Rico
If you have any history lovers in your family, Puerto Rico is a great place to explore. You'll find something that everyone will enjoy between archaeological sites at Caguana Indigenous Ceremonial Park, the San Juan National Historic Site, and El Palacio de Santa Catalina in Old San Juan.
The Castillo San Felipe Del Morro is an old citadel and part of the San Juan National Historic Site, built 1539-1790. The castle developed into a fortress meant to protect the island from seafaring attackers. Perhaps the most recognizable landmark on the island, it's a must-see attraction.
Puerto Rico also boasts incredible beaches where kids can romp and play and have an all-around great time.
La Monserrate in Luquillo is great for relaxing water sports like kayaking or building sandcastles in the soft golden sand. Close to San Juan and the El Yunque National Forest, the beach is conveniently located and could be a great place to call home base if you're into camping.
Another great beach to visit with the kids is Balneario de Carolina. One of the best beaches that Puerto Rico has to offer, it consistently ranks as one of the cleanest beaches with the best water quality. It's a favorite destination for families of all ages who want to enjoy the white sand.
Hawaii
Hawaii isn't called Paradise for nothing. With beautiful scenery and plenty of outdoor exploration possible, your family will undoubtedly find something worthwhile to do while visiting the islands. From hiking up a volcano to riding the waves, Hawaii has something for everyone.
Diamond Head is one of Oahu's most famous landmarks, and the Diamond Head Trail is the perfect activity for the older kids in your group. It's not an easy hike, but the trek up the chunk of volcanic rock is undoubtedly worthwhile.
If you're looking for something a little easier that still has great views, the Manoa Falls Trail is another excellent option that Oahu has to offer. This out and back trail is close to Honolulu winds through beautiful rainforest towards gorgeous falls that will take your breath away.
Don't worry if beaches are more your scene. On Kauai, the Poipu Beach in Koloa is an excellent beach with a dedicated children's area on the left side. Lava rocks protect the sandbar, making gentle, kid-friendly waves in shallow water – perfect for the little ones to enjoy.
Another great spot to take the kids is Baldwin Beach Park in Paia, Maui. It's known as one of Hawaii's best beaches for kids, with protected swimming pools, shallow waters, and plenty of lifeguards to keep an eye out for you. There are plenty of amenities nearby, making a day at Baldwin Beach relaxing and enjoyable for the whole crew.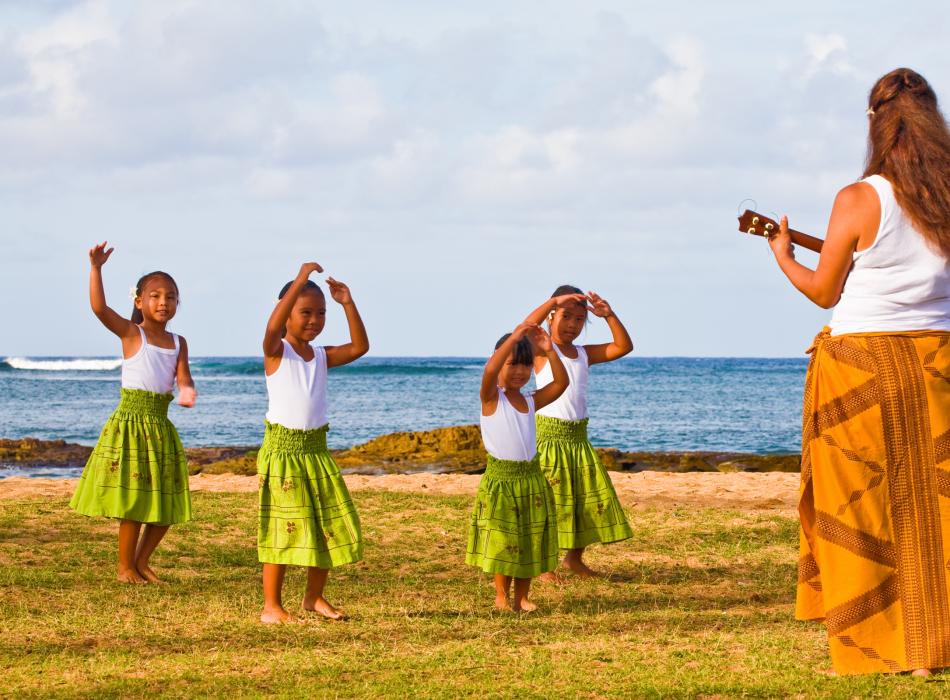 Things to Do with Kids
Even if you aren't looking to spend your whole vacation at the beach, there's plenty to do. Puerto Rico and Hawaii offer outstanding options for fun things to do with the kids. From visiting museums to scoping out ancient ruins, Puerto Rico and Hawaii will both give you and the kiddos plenty of time to learn and explore the riches of these islands.
Puerto Rico
The Museo del Niño de Carolina, or the Carolina Children's Museum, is a must-see if you're in the area. It includes interactive displays that will engage the little ones and activate their imaginations. There's even a mini zoo and a go-kart track! It's the only one like it in all of Puerto Rico.
You'll find the Parque de Bombas in southern Puerto Rico, in the town of Ponce. Located in the famous town square, this museum used to be the first fire station on the island. Engaging and beautiful, the museum offers fun for kids of all ages.
If one museum isn't catching your eye, take the kids down to Viejo San Juan or Old San Juan. With 16th century architecture, the San Juan National Historic Site, bright colors, and cobblestone streets, you'll feel like you've taken a trip back in time. Not to mention the great restaurants and shops you can check out along the way.
Hawaii
Take a drive through a tropical rainforest on the Hana Highway, nearly 65 miles of road that runs from Kahului to east Maui. The road is twisty, with almost 60 bridges and plenty of gorgeous scenery to make the kids hem and haw. Just be sure you're prepared for nearly three hours in the car together!
An absolute must-see is the Pearl Harbor National Memorial on Oahu. It's an incredible opportunity for the kids to learn about one of America's most tumultuous moments in history. Seeing the USS Arizona Memorial will leave everyone speechless.
Don't go to Maui without enjoying an Atlantis Submarines tour! Exploring the depths of the ocean and catching a glimpse of some spectacular sea creature is bound to leave an impression. This underwater experience will give the kids something to remember for years to come.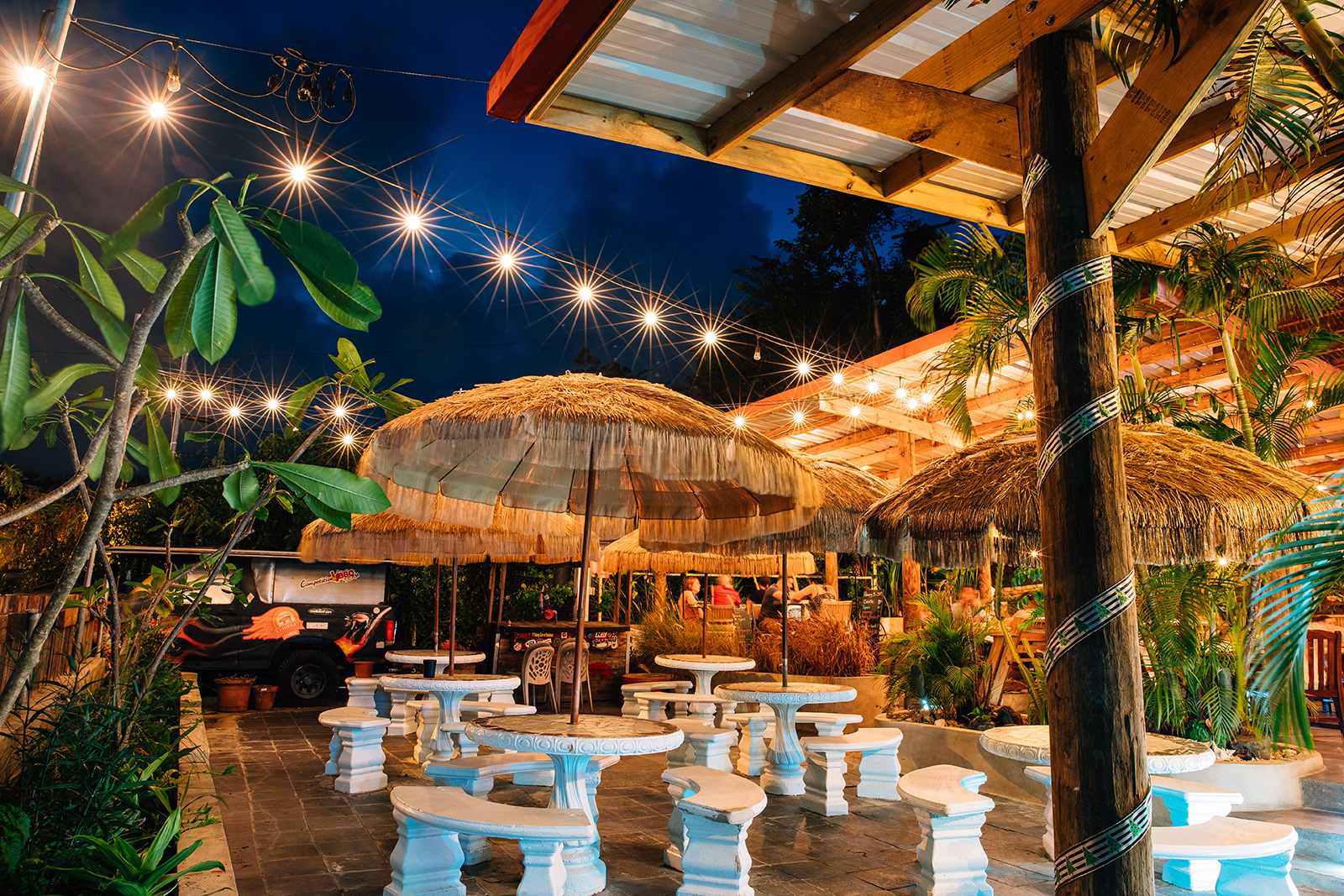 Restaurants
Puerto Rico and Hawaii offer plenty of fun and exciting things for you and the kids to do. The next question that we need to answer is, what about food?
No vacation experience is complete without a plethora of new, exciting restaurants to try. From authentic Caribbean cuisine in Puerto Rico to delicious fresh pineapple in Hawaii, you're going to find something even the pickiest eater in your clan can enjoy.
Puerto Rico
Chocolate, lunch, coffee, breakfast – what more could you want out of a restaurant? At Chocobar Cortes, you can get all that and more. From their signature breakfast foods to their homemade chocolate, your kids are going to go crazy for the old Puerto Rican establishment.
If you're hanging out in Old San Juan, be sure to check out Café Manolín. This Caribbean-style diner serves breakfast, lunch, dinner, and brunch in a friendly atmosphere that reminds you of home. They serve authentic Puerto Rican food that you just can't beat.
Who said you couldn't have some Italian when you're on the island? Sofia's in Old San Juan is a fantastic Italian option that your kids will love as much as you. The food is delicious, the atmosphere is divine, and the staff is friendly. If you feel like going out for a fancy dinner that isn't too pricey, make sure to check out Sofia's.
Frozen yogurt is necessary in Puerto Rico, and Red Mango Cafe is here to make sure you find the good stuff. All-natural and reasonably priced, this is the perfect place to bring the kiddos after a long day in the sun.
Hawaii
Are you visiting the Pearl Harbor National Memorial? Hop on over to Historic Ford Island and stop by Laniakea Cafe for a quick bite with the kiddos! Attached to the Pearl Harbor Aviation Museum, this World War II-themed cafe serves an unforgettable lunch in a unique atmosphere!
The Barefoot Beach Cafe sits under Diamond Head in Waikiki. An oceanfront cafe that features live music, fine cuisine, and a relaxed environment, this is the perfect place to bring the little ones after a long day on the beach. If you head there on a Friday or Saturday, you can even experience a picnic in the park.
If you're staying on the Big Island, be sure to get the authentic Hawaiian experience of a luau! At Legends of Hawaii Luau, you can experience dinner and a show. With songs and storytelling, lots of fire, and delicious Hawaiian food, your kids are going to have the experience of a lifetime.
Finally, what kid doesn't love pizza? At Big Kahuna's Pizza, you can get a local pizza made fresh every day. This locally-owned shop has been around since 1994, one of the neighborhood favorites in Honolulu. The dough is homemade, the ingredients are fresh, and the people are friendly.
Places to Stay
The final piece of travel planning comes down to making the reservations. This means having a good idea of where you can stay with your kids. You want to find something safe and enjoyable but reasonably priced and convenient.
Sometimes a cheap hotel hours away from all the attractions sounds like a good idea – until you have to drive hours to get to things you want to see. Maybe paying a little extra to stay a little closer is worth it in the long run.
Whether you're looking for something all-inclusive or simple and straightforward, Puerto Rico and Hawaii both offer great options for you and the family.
Puerto Rico
Puerto Rico is brimming with inclusive resorts that cater to families, especially families with young kids. One of the best-rated options is the Best Western Plus Condado Palm Inn & Suites. Located in San Juan, Palm Inn & Suites offers reasonable rates and priceless amenities. A complete fitness center, a bar and lounge, and a pool add to the experience.
If you're looking for something that only covers the basics but still offers family-friendly amenities, check out the Fairmont El San Juan Hotel. The four-star hotel offers a contemporary experience with four pools and four restaurants. Plus, it's just a short walk away from the water.
Hawaii
Hawaii is known for its stellar beauty, ocean views, and high-end resorts. Set on 22 acres of sprawling beachfront property, the Hilton Hawaiian Village Waikiki Beach Resort is one of the most popular places to stay with the family. There's plenty to do inside, and the spectacular views will encourage the kids to get out and play in the sun. Adventures are just around the corner.
Another great place to take the kids to relax is the Grand Hyatt Kauai Resort & Spa. The sprawling property offers golfing, restaurants, room service, a fitness center, and of course, a full spa. Let the kids play in the pool while you and your person get pampered. Or take the family out for a walk on the white sand beaches of Poipu. This island getaway is one of the best Hawaii has to offer.
The Verdict
So will it be Puerto Rico, the Island of Enchantment? Or will Hawaii win the day and be the best place to vacation with your kids in tow?
When it comes to relaxing in the sand, exploring ancient ruins, and visiting stunning cultural centers, Puerto Rico is the clear winner. But if you want an arduous trek in the mountains, a chance to take surfing lessons, and experience a real-life luau and fire show, then Hawaii is the place to go.
The truth is, both options offer great opportunities for kids to experience new cultures, take in magnificent views, and enjoy the great outdoors.
While Hawaii might be a bit more expensive, there's no shortage of things to do with your little ones. Even though Puerto Rico is a close contender, the better option overall is likely Hawaii.
But that doesn't mean you should rule Puerto Rico out altogether. After all, you can always take two family vacations.
More about our TFVG Author
A seasoned traveller, Dad, and avid sports tourist, James foundered The Family Vacation Guide to share his expert vacation experiences- especially when it comes to being a travelling family man.
Featured in Travel articles such as Travel + Leisure, TripSavvy and SFGate, you know you're reading some of the best vacation tips online.