Six Flags is the best place to get the biggest thrills and the most fun. There are parks in 11 states, Canada, and Mexico, and one of the easiest ways to visit the parks is with a Six Flags Membership.
Six Flags offers three tiers of annual memberships: Gold, Platinum, and Diamond. These memberships come with benefits, including access to Six Flags parks and Hurricane Harbor, parking, discounts, and Skip-the-Line passes. These benefits vary depending on the membership tier you have.
This article has everything you need to know about the Six Flags Membership before you visit, including the differences between memberships and passes and what a legacy Six Flags membership is.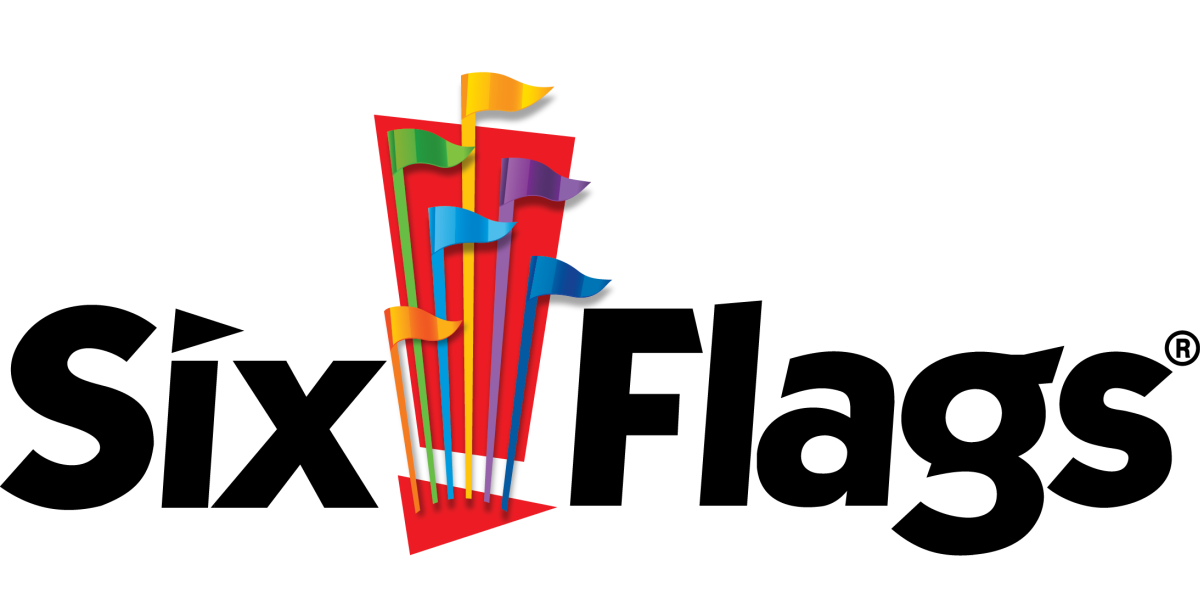 Six Flags offered a single membership option until January 2022. It was the same as having a season pass, but it never expires like a season pass. Your membership was active as long as you continued to pay for the pass and had to have it for at least 12 months.
The option to buy a Six Flags membership ended in January 2022, but the people with the membership could keep their benefits if they continued to pay for it on time.
They still offer annual memberships where you can pay by the month, but there are different tiers instead of just a single membership. There are three tiers for the annual memberships that offer different benefits, with the more expensive tiers offering more benefits.
To purchase a pass, you can pay a lump sum. Or, you can pay each month with a down payment when you first sign up.
What Is a Legacy Six Flags Membership?
You cannot buy the old Six Flags membership today, but some people who had it before Six Flags canceled it still have the membership and are called Legacy Members. These people can keep their membership and the benefits that come with it as long as they continue to pay for the membership or until they upgrade to a newer pass.
At the following link, you can view the official statement on Six Flags Legacy Members.
These members get different benefits than the current pass members. Here are some of the benefits that Legacy Members get:
New drink bottle every year
Access to member lounges (where available)
Waterpark seating reservations (for Diamond, Diamond Elite, and Diamond Elite VIP members)
Reserved preferred parking (for Diamond, Diamond Elite, and Diamond Elite VIP members)
Member Appreciation Days
Legacy Members can see all their benefits in their Guest Portal.
Today, Six Flags offers three tiers of Thrill Seeker Passes that you can purchase for your specific park. Each park has its own pricing, and you need to make sure you buy the pass for the park you visit the most since you only get access to that specific Six Flags, not all of them, if you buy the lowest Gold tier.
The three passes are Gold, Platinum, and Diamond, each offering different benefits. Here are the benefits each pass offers:
Gold Thrill Seeker Benefits
Unlimited visits to the Six Flags theme park of your choice
General parking
Food & merchandise discounts
Platinum Thrill Seeker Benefits
All Gold Thrill Seeker Benefits
Admission to local Hurricane Harbor locations (not applicable to all locations)
Admission to all Six Flags Outdoor Parks
Special rates for five Friends & Family Tickets (Platinum only, not Diamond)
Diamond Thrill Seeker Benefits
All Gold and Platinum Thrill Seeker Benefits
Special rates for ten Friends & Family Tickets
Five single-use Skip-the-Line Passes
Preferred Parking
Discounted FLASH Pass
How Are Annual Memberships and Season Passes Different?
Today, you have three options to get into a Six Flags park. First, you can buy a daily pass that lets you into the park for one day. The other two options are the annual memberships and the season passes.
The season pass only lasts for one year at most. If you buy a season pass at the beginning of the year, you get unlimited visits to the park as you want until the end of the "season. " The end of the season, the end of the year, or until the park closes for the year.
Some parks close in the winter, depending on the weather. If you buy a season pass towards the end of the year, you may also have access to the park for the following season.
On the other hand, a Six Flags annual membership lasts until you cancel it. Instead of paying a lump sum each year as you do for a season pass, you pay an initial down payment when you sign up, then a monthly payment after that.
The only restriction for the annual passes is that you must keep your membership for at least a year before you cancel, but you can keep it for longer than a year if you want.
The biggest similarity between the season pass and Gold Thrill Seeker annual memberships is that they only get you into one park. Make sure you buy the annual membership or season pass for your local park or the park you visit the most.
If you have a Gold pass for one park but want to visit a different one, you will have to buy a day pass. If you have a Platinum or Diamond Thrill Seeker pass, you can access all the Six Flags Outdoor Parks.
Other Six Flags Memberships and Passes
The Six Flags Memberships are not the only passes you can buy to improve your Six Flags experience. Here are some of the other passes and memberships that Six Flags offers:
Season FLASH passes (Gold or Platinum): Cut the wait time for rides by 50% or 90% for the whole season.
Dining Pass: Enjoy two meals each time you visit Six Flags, with just a three-hour wait between each meal
All Season Picture Pass: Unlimited digital pictures and one 6×8 print every month
All Season Drink Pass: Unlimited soft drinks all season long