Packing is a tricky and tedious part of the journey, and it brings lots of questions with it. How big should your carry-on bag be? What can I or cannot bring onboard? Where is my laptop classified? These are some of the questions travelers ask themselves before boarding a flight.
Below is everything you need to know about the United carry-on size rules and fees and how to use them for your trip.
Travelers can carry a personal item and a full-size carry-on bag for free. But there are exceptions, and different airlines have different rules for carry-on bags. Be sure to get details from your airline.
Ensure your carry-on items are within the stipulated size limits. That will make your luggage fit easily under the seat in front of you or the over-the-head bin.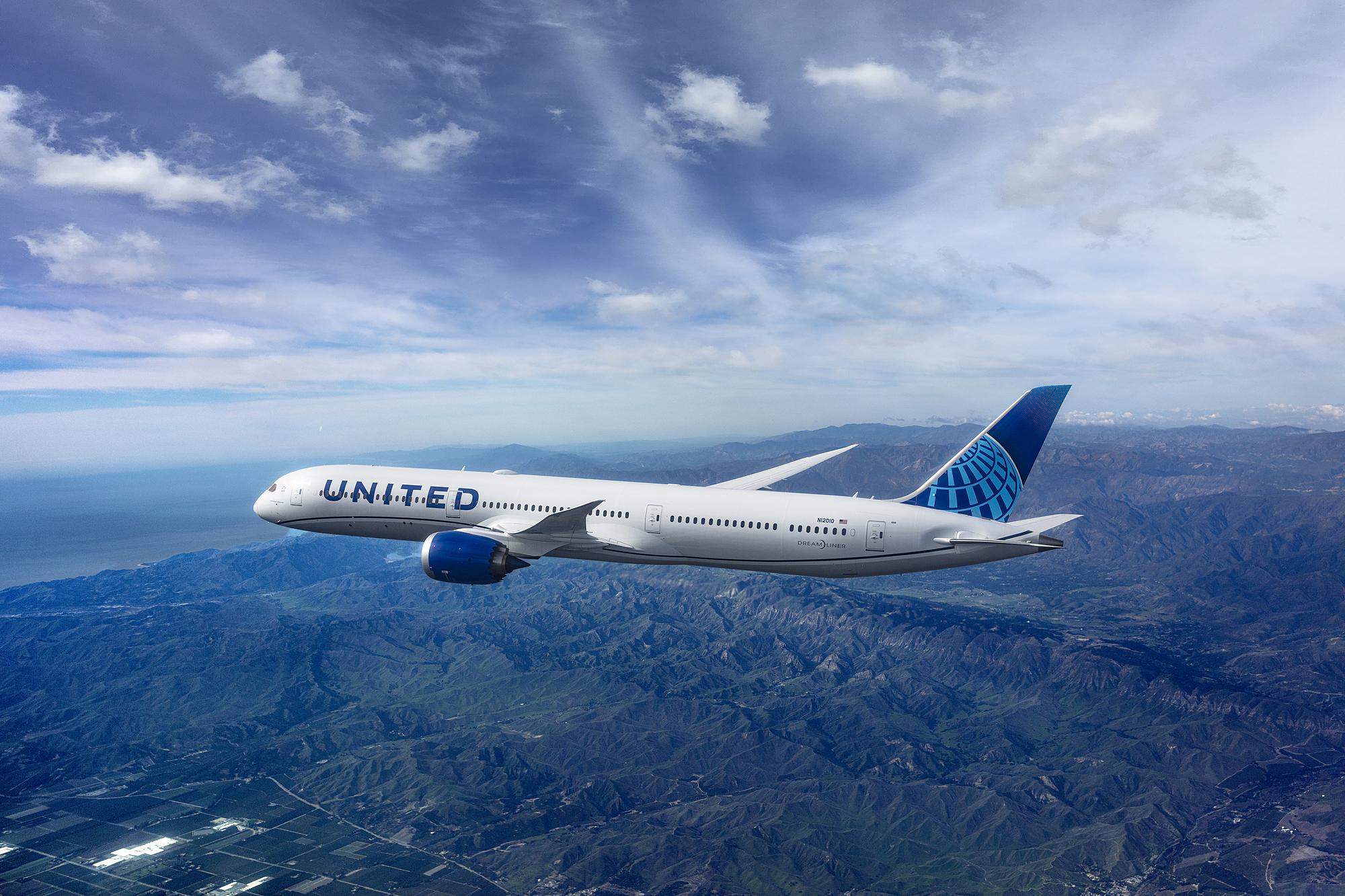 What Can I Bring On Board? 
United airlines allow you one personal item such as a camera case, purse, laptop bag, and carry-on bag. There's an exception for this when flying basic economy or on a non-transatlantic flight, or taking a United express flight.
Personal Item
Personal item luggage, laptop bags, backpacks, and purses are acceptable on United flights. The luggage should fit underneath the seat in front of you.
Personal item dimensions are 22 centimeters by 25 centimeters by 43 centimeters. (9 inches by 10 inches by 17 inches). United's carry-on rules for personal items don't consider weight.
Carry On Bag
A carry-on bag should be able to fit in the allocated overhead bin. A carry-on bag should have a dimension of 9 inches by 14 inches by 22 inches (22 centimeters by 35 centimeters by 56 centimeters). These measurements are inclusive of wheels and handles.
If your bag doesn't meet the carry-on rules set by United, you'll check your bag at the departure gate. Unfortunately, this will attract a $35 fee for gate handling fees and applicable checked bag fees.
As much as United's carry-on-policy limits luggage size, there isn't a limit to the weight allowance. So, if it fits in your carry-on bag and is acceptable to bring on board, how much the carry-on items weigh does not matter. 
But, be aware that you store the carry-on in the overhead cabin by yourself, so be sure you can handle the weight.
United Airlines Checked Baggage
The exterior dimension of checked baggage should weigh 158 centimeters (62 inches). The measurements include wheels and handles. The weight is the basis of the MileagePlus premier status and the class of service.
United Airlines Excess Baggage
Sign in to your MileagePlus account to check baggage service and charges.
United Airlines Oversized, Overweight and Extra Baggage
Extra charges may apply to check baggage exceeding the weight and size limitations. Additional baggage, overweight and oversized, are not accepted on flights plying to specific destinations.
Oversized Baggage
A baggage dimension of more than 115 in. (292 cm) doesn't qualify as checked baggage.
Extra Baggage
Assistive devices do not attract an extra charge and are acceptable.
Overweight Baggage
Baggage that weighs more than 100 lbs (45 kg). However, this does not include musical instruments and assistive devices, which will not be acceptable.
Other Items
In addition to your personal items and one carry-on bag, there are many items you can bring on board. Here is a list of some of the included items you can bring on a flight.
An umbrella
A jacket
Merchandise such as magazines, cameras, books, or souvenirs purchased in the airport
Drinks and food purchased after going through security
Child safety seat approved by FAA
Assistive devices (such as cane, crutches, medical devices, collapsible wheelchair)
A breast pumps
A camera
A diaper bags
A pet carrier (service charges apply)
Portable oxygen concentrators
Lithium batteries from their devices and insulated to protect against puncturing or crushing
E-cigars and vaping pens (you can't use or charge during the flight)
Liquid nitrogen stored in invented bags if it's not a biohazard
Avalanche packs that have lithium batteries below 100 WH
Air-purifying powdered respirators that have batteries ejected and stored before transport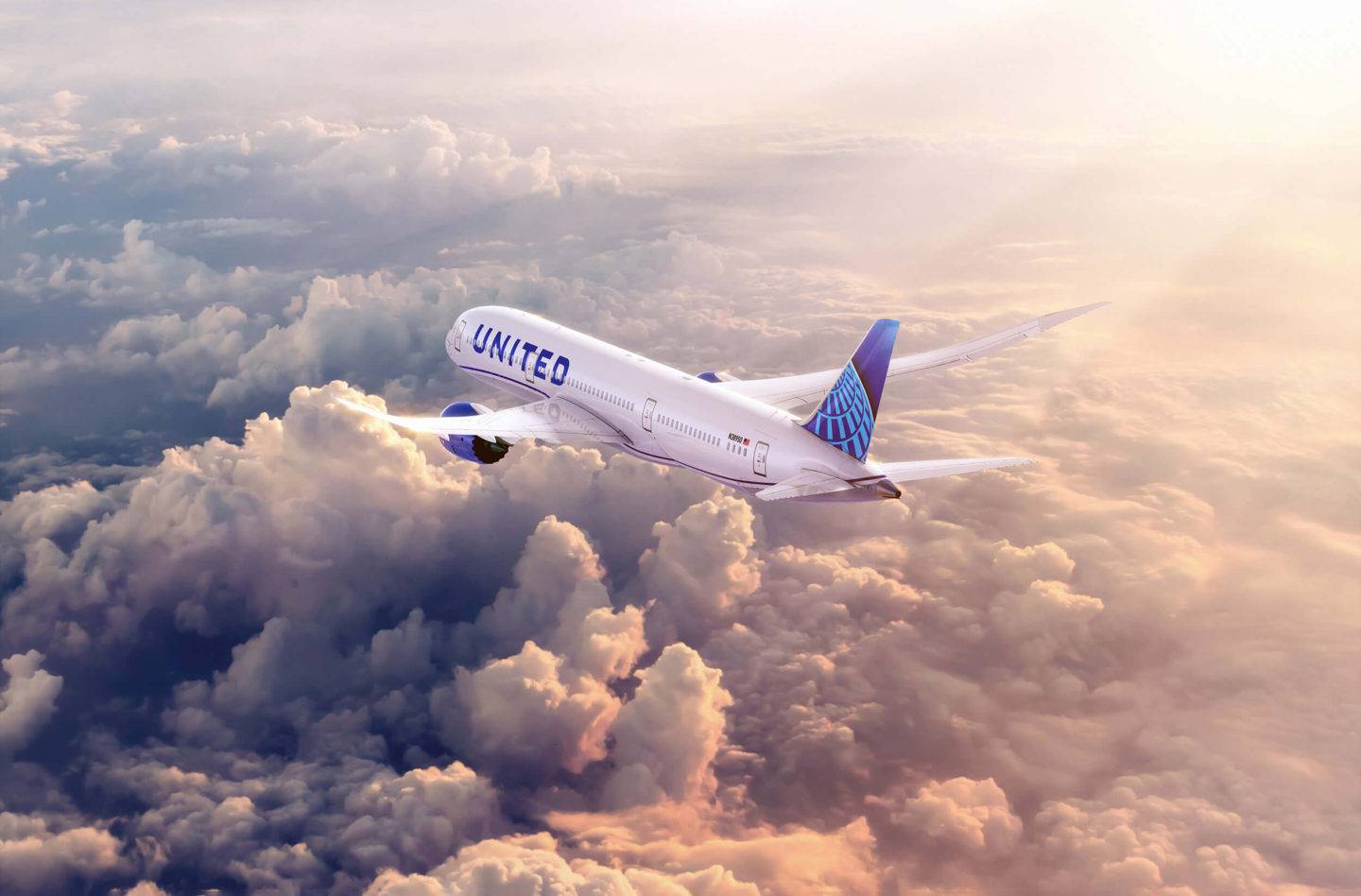 Prohibited Items on United Airlines
Items restricted by TSA violate policies set by United Airlines carry-on rules. United airlines prohibit the following to be included in your carry-on bags:
Self-riding and self-balancing bags
Lighters and matches (if derating from Beijing)
Smart bags with no option of removing lithium batteries
Camping equipment that has any fuel
Explosives (gunpowder, fireworks, flare guns, flares, or novelty items)
Self-defense sprays (pepper, mace, tear gas)
Torch lighters
Shock absorbers
Ready to eat meals with flameless heaters
Tasers
Sporting equipment that one can use as weapons
Guns, knives, and other weaponry
Damaged, defective, or recalled batteries
United Airlines discourages Some household items in either checked bags or carry-on bags:
Bleach
Fuel
Epoxy
Drain cleaners
Aerosolized spray paint, pesticides, and household cleaners
Glue
Gel fuel
Paint
Matches
Insecticides
Spray starch
Torch lighters
Propelling devices that carry goods and people can injure crew and passengers. These devices are not allowed as carry-on and can include:
Air boards
Hoverboards
Skateboards
Battery-assisted bicycles
Electric scooters
Wheeled vehicles
Motorized or riding suitcases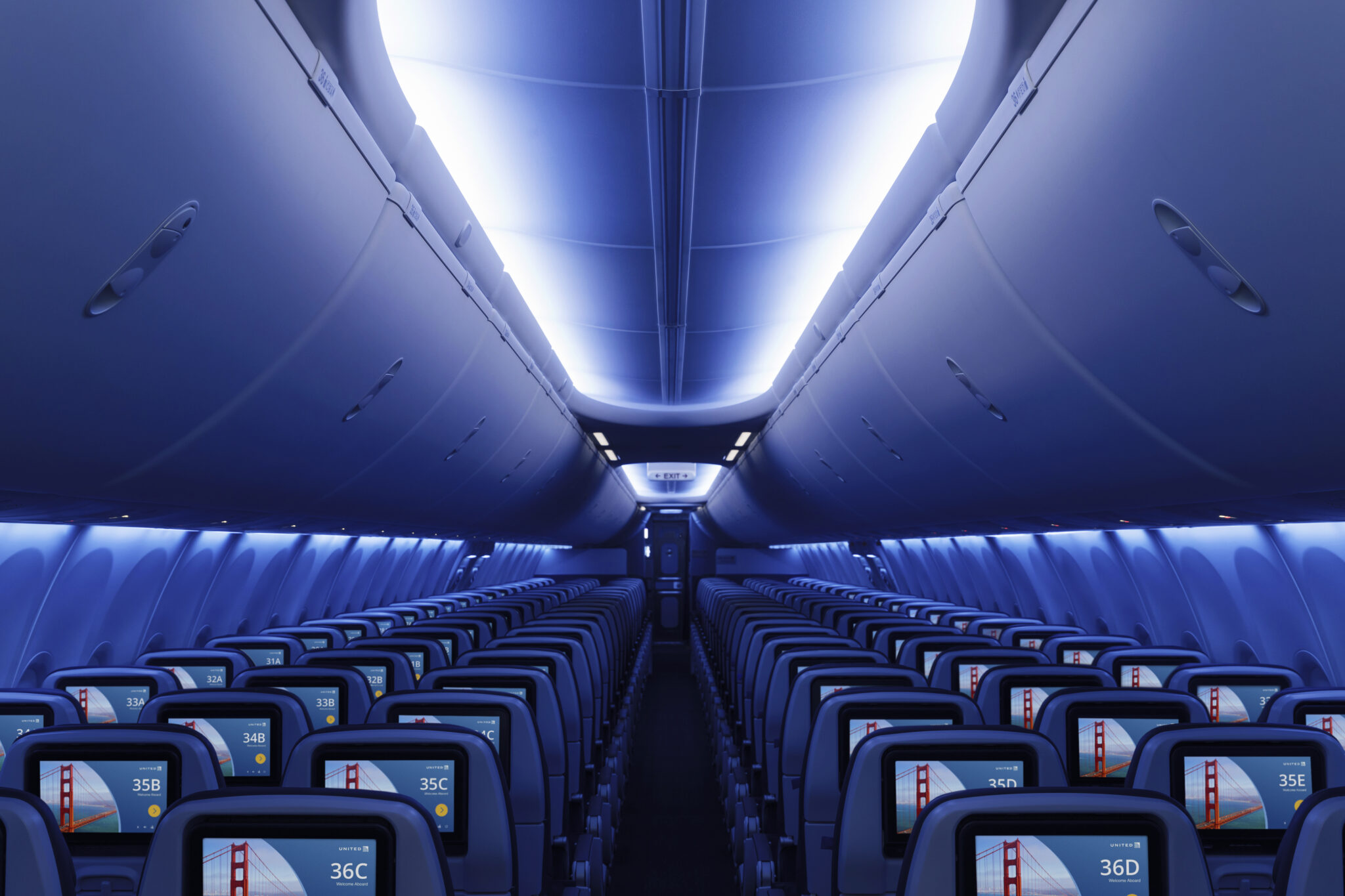 Exceptions To Carry-On Bags Policy 
Travelers can carry one personal item bag, one carry-on bag, and other special items. However, there are some scenarios where this is further limited.
Basic Economy
Travelers on the basic economy ticket are only allowed one personal item. However, there are some exceptions listed below. A full-size carry-on bag goes through checks. A stipulated bag fee and a handling charge fee of $25 are payable. Making such payments using a credit card makes it easier.
Economy ticket travelers with these exceptions can follow the normal carry-on bag policy:
Customers who are traveling to or from the U.S. on trans-pacific flights.
Members and companions of Mileage plus premier traveling on the same reservation.
Customers on trans-Atlantic flights. These cover the U.S., Central America, Mexico, Panama, El Salvador, and South America.
United Express Flights
United Express flight's overhead bins for carry-on bags are smaller. As a result, larger carry-on bags and roller bags won't fit, and our airline partners in this region use smaller planes.
You will get a green tag from our agent to check your bag. You can pick up your bag at the end of the jet bridge and store it in the plane's cargo compartment. You can pick up your bag at your destination as you leave the plane. There's no point in going to baggage claim.
Medications should be in a smaller carry-on bag or personal item so you can keep them during the flight. Likewise, carry e-cigarettes and vaporizers in smaller bags as carry-on or personal items. They are not allowed in gate-checked bags.  
Fragile Items
You can buy a ticket for bulky or fragile items that can't travel in a checked bag. Carry it on board and place it on a seat. Pay attention when packing the listed items. Being keen helps with a smoother security process at the gate:
1. Musical Instruments
You can carry a guitar, violin, or other small musical instruments. The instruments should always be in a hard case. These instruments count as personal items if placed under the seat. If placed in the overhead bin, you can also have them in front of you or carry-on bags.
2. Powder-based Substances
Any items resembling powder should be in your checked bags.
Travelers within the U.S. aren't allowed by TSA to pack powder, and if you must, it should not exceed 350 milliliters.
Exceptions include; baby formula, human remains, duty-free powders, and prescribed medical powders. But, they must have a seal in a tamper-evident bag.
3. Aerosols, Gels, And Liquids
The transportation security administration has packaging restrictions for liquids. They must be in containers measuring 100 milliliters. Afterward, please place them in a single liter-size or quart-size clear, sealable bag.
Exceptions include; liquids like medicine or baby formula. Additional liquids include; shampoo, toothpaste, conditioner, lotion, and mouthwash.
4. Equipment for Nursing Mothers
Travelers can carry a breast pump as a special item.
Those are the rules that govern United Airlines' carry-on policies. They are subject to change over time. Always ensure that you pack items that meet the airline's current requirements.
Conclusion
If you plan to travel on a United Airlines flight, be sure you know the restrictions and rules ahead to help you prepare. Travelers face lots of hassles at the airport. If you don't pre-check with TSA, there are longer security lines, too long check-in lines, and cramped tiny economy seats.
If you book a first-class or economy class, you shouldn't worry about personal and carry-on baggage. However, it would be best to make sure that your luggage fits the required dimensions just in case.
Extra charges will apply if your baggage doesn't abide by the weight, size, or quantities imposed by United. Service charges accrued will be summed up together, and you'll be required to pay the cumulative amount.
More about our TFVG Author
A seasoned traveller, Dad, and avid sports tourist, James foundered The Family Vacation Guide to share his expert vacation experiences- especially when it comes to being a travelling family man.
Featured in Travel articles such as Travel + Leisure, TripSavvy and SFGate, you know you're reading some of the best vacation tips online.