Where in the world offers the best value city breaks for families?
Taking a family vacation can be everything from exciting and fun to downright stressful. Getting everyone organized, tickets bought, hotels booked and all the other tasks that come with planning a trip can be a huge job.
On top of all that, you've got a budget to stick to and that can seem impossible when you have kids in tow who will need entertainment throughout.
However, there are some city break destinations that can alleviate some of the stress of the family vacation with their low prices – at least that's one thing you don't need to worry about!
To make vacation planning that little bit easier for you, we've taken a look at some of the most visited destinations around the world, comparing the prices of some of the things you may need to include in your budget and discovering the spots that offer the best value for money.
The world's best value family city break destinations
When looking at the best value family city break destinations, we compared the prices of factors including the average price of a hotel room, the cost of local transport, the cost of a meal for the family at McDonald's, and even the availability of a family ticket at the most popular attractions.
Istanbul, Turkey
Family Vacation Value Score: 9.65/10
Average Daily Cost: $122.66
Sitting at the top of our list is the Turkish city of Istanbul as the destination that offers the most bang for your buck when enjoying a family vacation.
Not only are the average prices for hotels and transport low, but the highest-rated child-friendly attraction offers free entry. The Hagia Sophia Mosque is a place of worship, but it's also an architectural wonder that you can visit, giving the kids an educational and cultural experience during your vacation. If you want something a bit more fun for the kids, Istanbul is also home to attractions such as LEGOLAND Discovery Centre and KidZania.
Hong Kong, SAR of China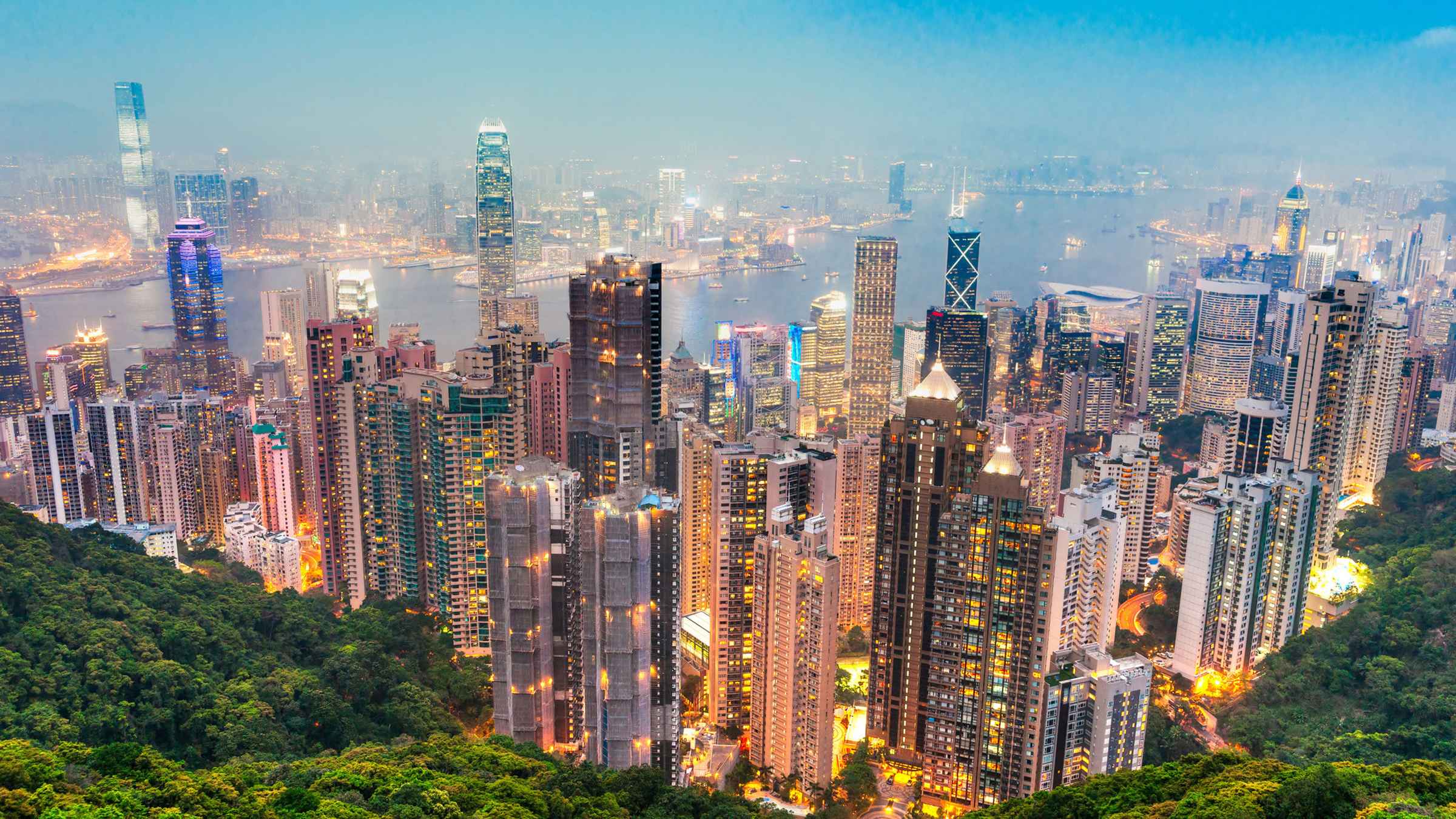 Family Vacation Value Score: 9.13
Average Daily Cost: $127.57
Hong Kong might not seem like the most obvious destination for a family vacation, but it could provide excellent value for money when you consider the cost of hotels, getting around and eating out with the whole family in tow.
The highest-rated attraction is the Tian Tan Buddha, a huge bronze statue that has become a popular pilgrimage site. While a visit to the site of the Tian Tan Buddha is a must when visiting Hong Kong, there are plenty of other things to do which might be more appealing to the kids, such as Hong Kong Disneyland and Ocean Park.
Taipei, Taiwan
Family Vacation Value Score: 8.93
Average Daily Cost: $157.24
Another affordable destination is Taipei, the capital of Taiwan, where a Mcdonald's meal for a family of four will set you back just $14.80, and a local transport ticket averages as little as $0.87.
Taipei is a perfect example of a modern metropolis, known for its impressive skyline featuring the bamboo-shaped Taipei 101 skyscraper, as well as its street food and night market scene.
The world's worst value family city break destinations
While our list is by no means exhaustive, we looked at 50 of the most visited cities around the world, so, of course, you may find a family vacation destination that costs far more or far less than our top and bottom 10, but these are the ones that are most popular with tourists across the globe.
With that said, of the 50 cities we studied, we found that some would require a much larger budget if you were planning a vacation with the family, but which cities would cost the most?
Amsterdam, Netherlands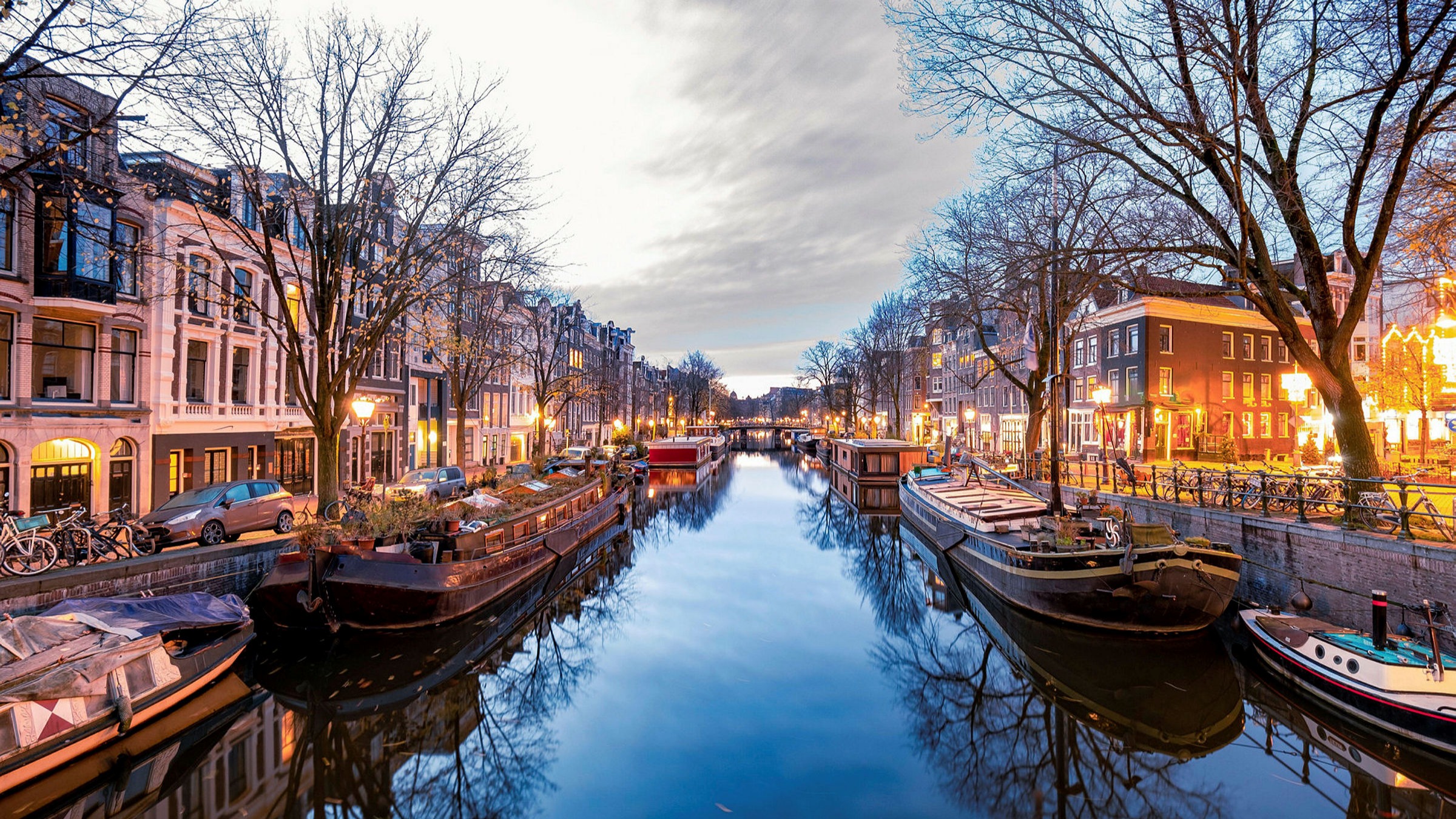 Family Vacation Value Score: 3.01
Average Daily Cost: $243.93
When most of us think of Amsterdam, we're probably not thinking about wholesome family vacations, but you would be surprised by just how much the city has to offer.
While it may be the most expensive vacation destination on our list, it is still a beautiful and fascinating city. From the top-rated attraction of A'sam Lookout to ARTIS Amsterdam Royal Zoo, there's plenty to do as a family when you visit. Having said that, with an average daily cost of $243.93 for a family of four, you'll need to start saving now!
Munich, Germany
Family Vacation Value Score: 3.17
Average Daily Cost: $205.24
As the capital of the German state of Bavaria, Munich is an incredible city with so much on offer for tourists.
With palaces, gardens, museums, and galleries, it is something of a cultural hub, providing an excellent opportunity to show the kids something new and exciting. Munich is also home to attractions such as the Hellabrunn Zoo and Neuschwanstein Castle which looks like it has been plucked right out of a Disney movie. While there is plenty to see and do in Munich, you'll need a generous budget to afford a family vacation here, with the average cost for a day in the city costing a family $205.24.
Zurich, Switzerland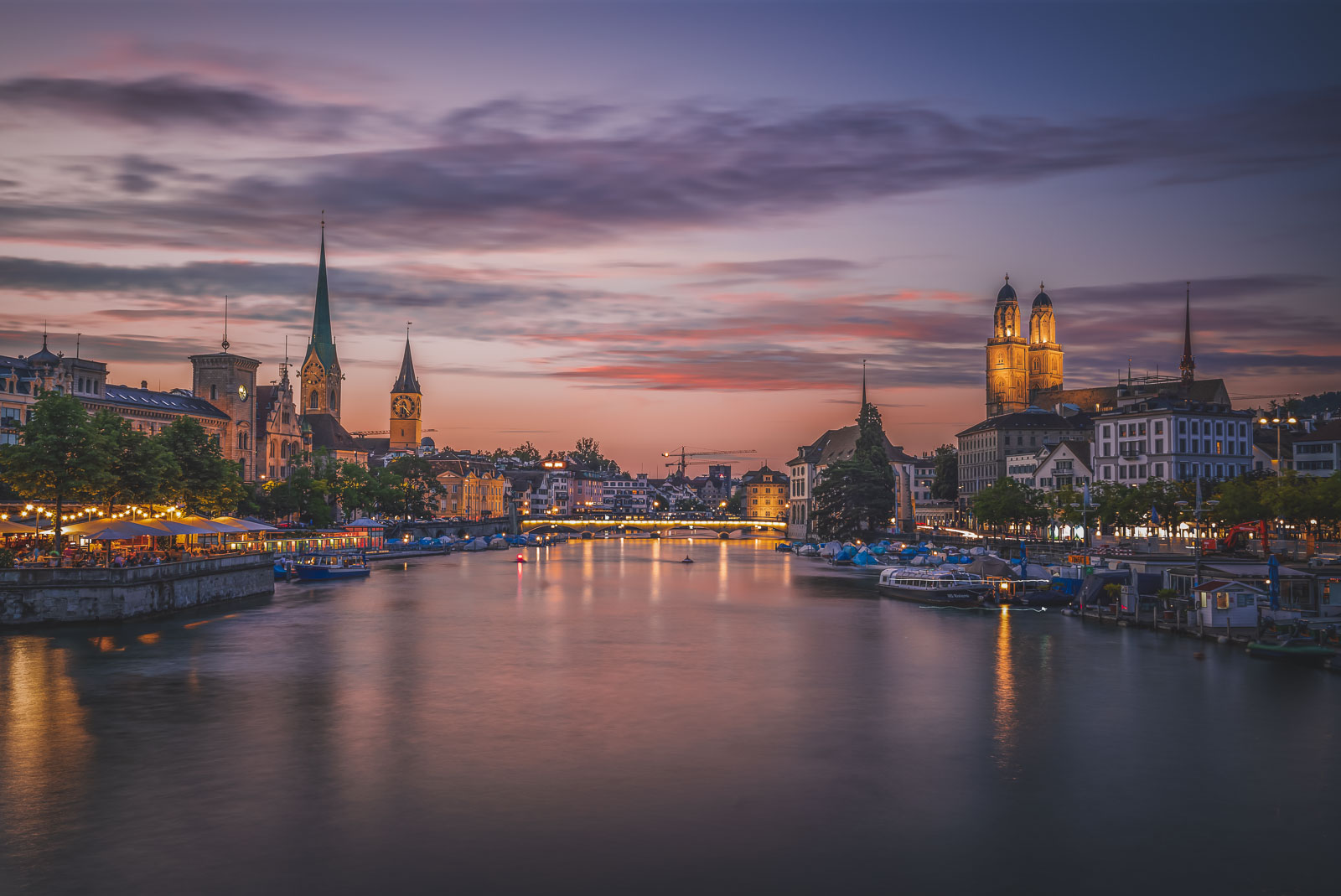 Family Vacation Value Score: 3.32
Average Daily Cost: $252.51
Switzerland's capital, Zurich, is known as having one of the highest costs of living of any city in the world, and that's something you'll have to accept when visiting the city too, especially when it comes to getting around, with an average transport ticket cost of $4.29.
However, it's still well worth it, with the city having a picturesque Old Town with pre-medieval buildings and waterfront promenades.
The World's Best & Worst Value Family City Break Destinations
If you want to see how a destination you're considering stacks up, here's our full breakdown of the world's 50 most popular cities with tourists and the cost of essentials:
Methodology:
We took a list of 50 of the most visited cities around the world according to Euromonitor's Top 100 City Destinations Index 2021.
With this list, we looked at a range of factors including:
These costs were then totaled up with transport costs counted four times to account for a family of four to give an average daily cost.
We also created a Family Vacation Value Score which assigned a value to each factor out of 10, before taking an average of all of the factors to give a total score out of 10.