We've rounded up 5 of the best air and space museums in the US to help you find the perfect ones to visit!
Are you interested in aviation and enjoy looking at various aircraft? Do you love learning about them and their significance in history? Or maybe you're searching for the best space museums and love discovering the secrets of the universe.
If you do, the air and space museums are places you'll love spending time in. Therefore, you're in the right place. In this article, you'll discover the best air and space museums in the US, so feel free to include them in your bucket list and visit them.
So, without any further ado, let's start!
Museums don't have to be boring, and especially intriguing are the air and space museums. The US has a rich history when it comes to aircraft and space, so it's no wonder why there are so many museums of this type. Because of the large choice, choosing which one to visit might be overwhelming, but this article will point you to the best ones that are absolutely worth visiting.
Wings Over The Rockies Air and Space Museum – Denver, Colorado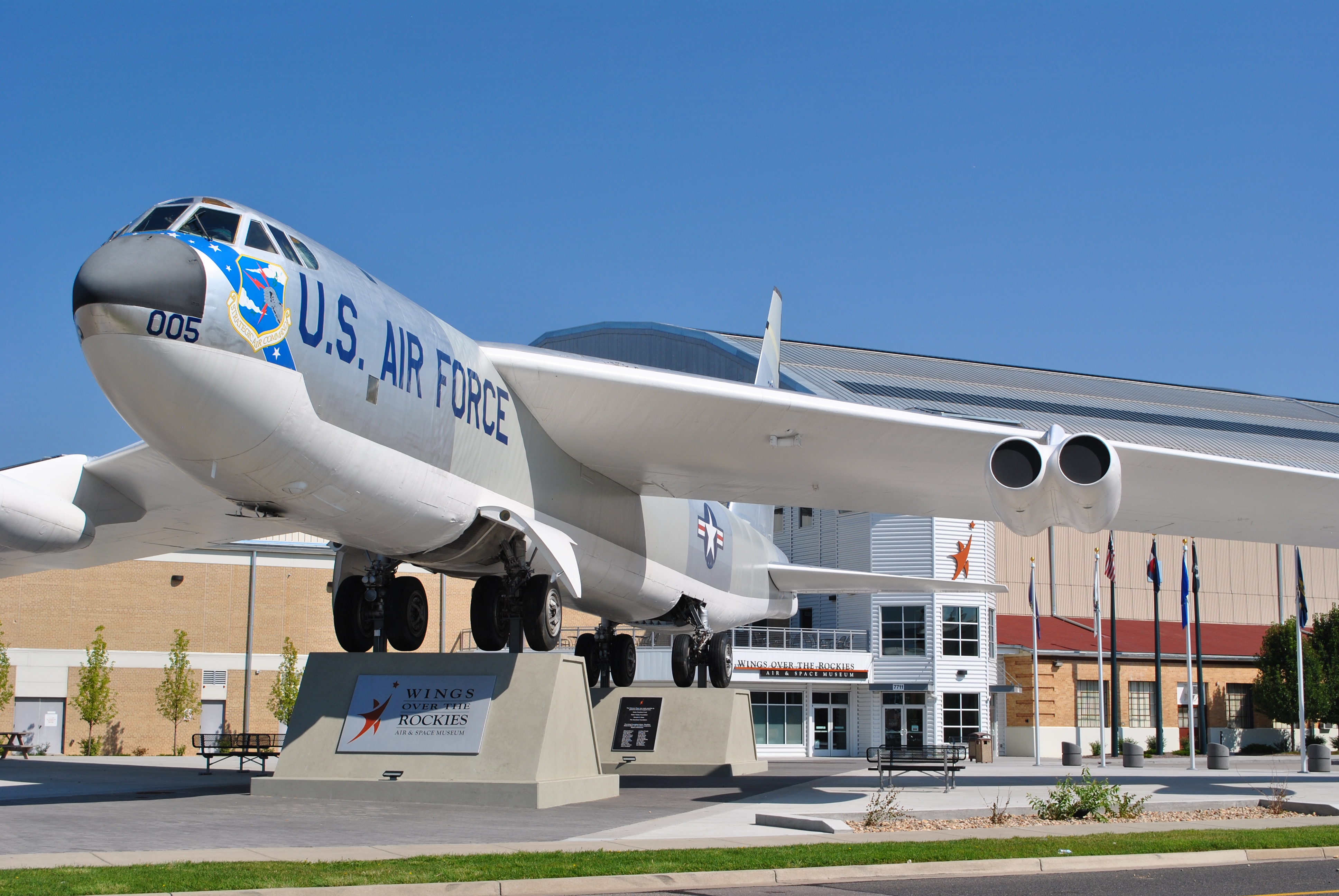 Wings Over The Rockies is a museum where you'll experience past aviation, but you'll also learn about its future. This is done through educational events and exhibitions that you can be a part of, so the fun is guaranteed.
You can visit this museum in two locations. The first one is in Lowry Denver, and the second one is in the Centennial Airport if you're up for an exciting exploration of flight. The air and space museum is spread over 100,000 square feet, filled with space vehicles, artifacts, and even military uniforms. This museum even has full-motion simulators that, if you decide to try them on, they'll provide you with a unique experience.
Wings Over The Rockies organizes many exhibits, so head to the websites and check them out. Also, you can explore this museum by choosing one of its many tours.
Museum tours
The Wings Over The Rockies museum offers various tours that kids and adults will greatly enjoy.
Guided tour
You can easily book and join a guided tour in which an educated tour guide will tell you everything about the exposed aircraft. The guided tour lasts one hour, and the tickets cost $6 for youngsters and $10 for adults.
Self-guided tour
Deciding to go on a self-guided tour through Wings Over The Rockies museum is the best tour for everyone who wants to explore things on their own. You'll start by watching an 8-minute film, and then you can start exploring the museum with the help of a map. The tickets cost $5 for young people and $8 for adults.
Virtual tour
The Wings Over The Rockies also offers a virtual tour that will allow you to see everything this museum offers from the comfort of your home, no matter where you are in the world. You can follow this tour via Zoom and get insight into every aircraft they have and learn interesting facts about it.
The ticket is $150, and no more than 35 people can attend it at the same time.
School field trips
The school field trips are specially designed for students, and there are Aerodynamics and Space tours. The Aerodynamics tour covers the aerodynamic principles of flight and aircraft design, and the Space tour is rich with information about rockets and living in places other than the Earth.
Each of these tours costs $6 for the youth and $10 for adults.
Additional information
The Museum of Flight – Seattle, Washington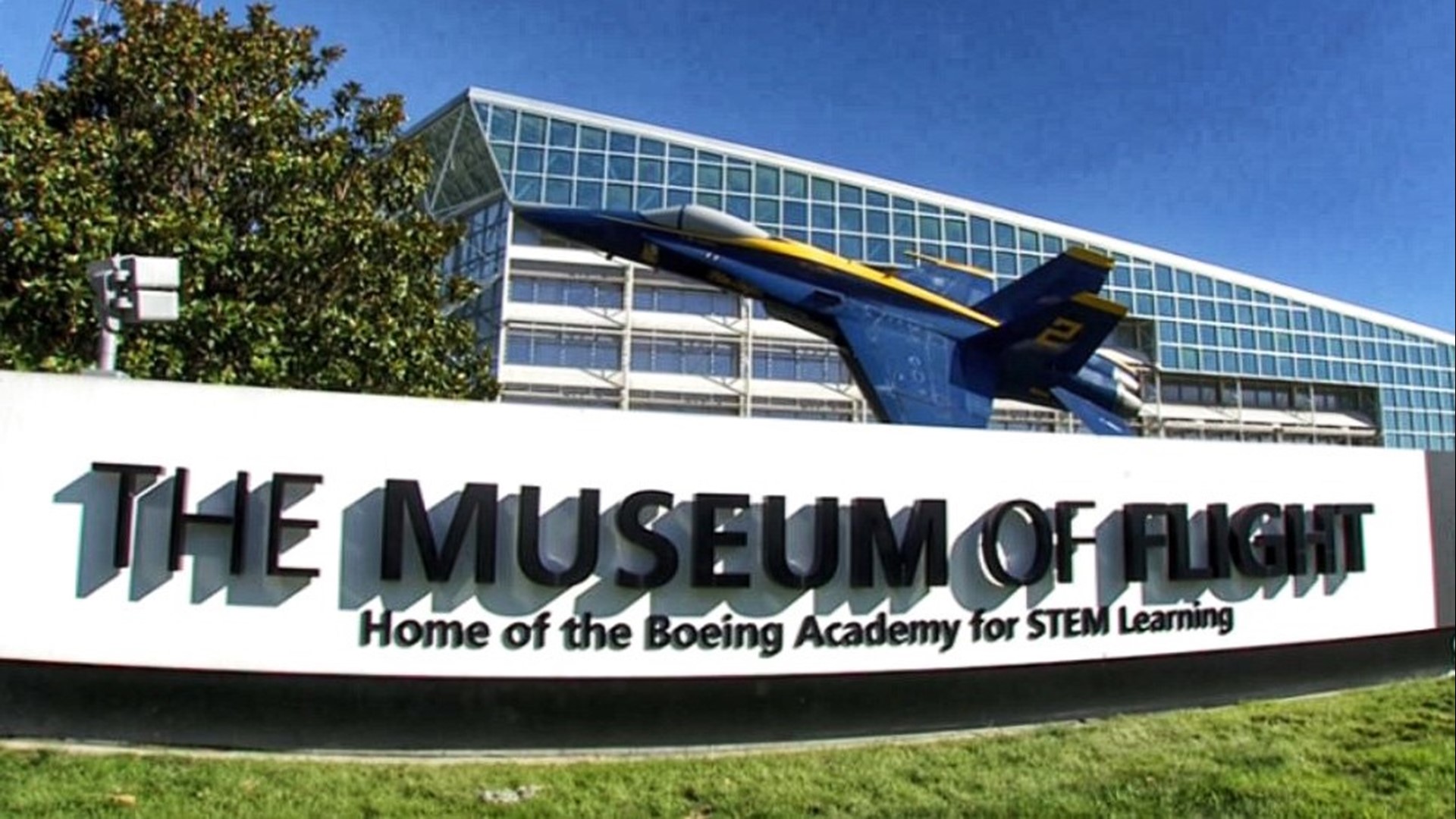 The next museum is the largest independent air and space museum in the world. The Museum of Flight, located in Seattle, Washington, offers many exciting experiences and private events. Going on one of its many impeccably organized tours, you'll have the chance to see rare photos, more than 175 aircraft and spacecraft, and countless artifacts. It even has a library which makes it a very educational institution.
A very important thing that makes this museum different from the others is that it's inclusive and open to diversity, so absolutely anyone can enjoy visiting it without any restrictions. Now, let's see what tours you can attend.
Museum tours
The interactive tours this museum offers are great for aircraft lovers, and you can enjoy one of the following.
Space quest VR
Who says you can't go to the moon and back? This Virtual Reality tour will take you on a trip to the moon for only $8. This 5-minute trip feels like it lasts one hour, so it's something highly recommended to experience.
Flight simulators
You can try to ride in a flight simulator, a Premium i360, or a 4D-X Simulator ride. Allow yourself to experience this incredible adventure with a 3D display, 360° rolls, and even simulated combat.
The prices vary from $7 to $15 depending on age, so head to the website and check them out.
Sensory Days
The Sensory Days event is one of the greatest tours this museum organizes. This event is created for people with disabilities and sensory needs. So they can attend this event held off-hours, with the lights and sounds adjusted, and free admission.
Virtual Museum Tours
The Museum of Flight also offers different virtual, guided, online tours. So, you can choose between Online Tour with an Aerospace Hotshot, which lasts 1 hour and costs $500, or Virtual Aircraft Cabin Tours for Groups for $200. Whichever you choose, you'll be delighted by the impeccable organization and the structuring of the tour.
Additional information
Smithsonian National Air and Space Museum – Washington, DC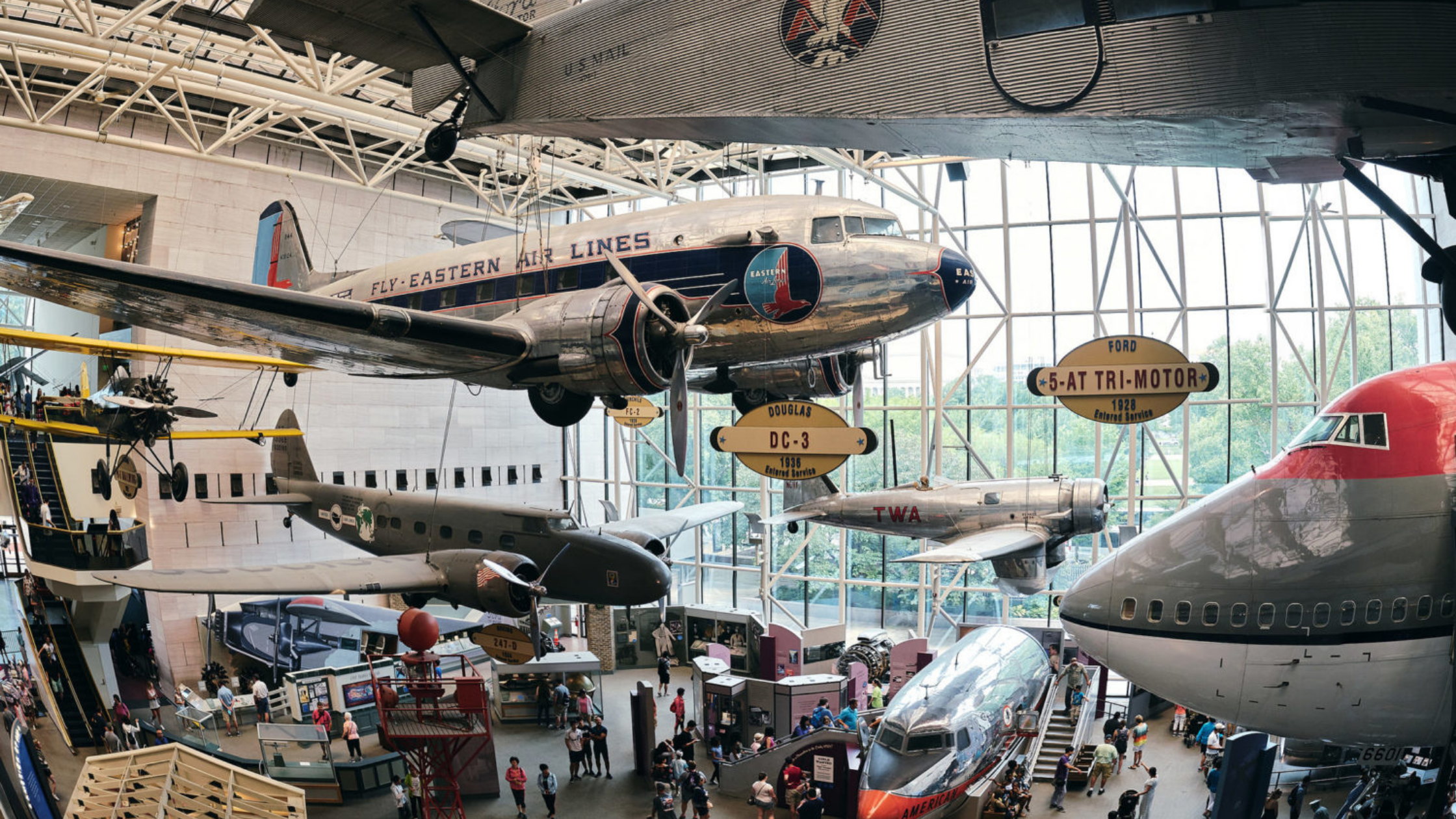 The Smithsonian National Air and Space Museum has an incredible collection of both space and aviation artifacts. Considering this, you'll have a hard time leaving this museum.
The Smithsonian National Air and Space Museum welcomes over 8 million visitors yearly and is the home of over 60,000 artifacts making it one of the best-equipped air and space museums in the world. Among them, you can find the original Apollo 11 command module, which is pretty amazing.
This is one museum in two locations. The first one is in Washington D.C., and the second one is The Steven F. Udvar-Hazy Center, located in Virginia, where you can enjoy additional air and spacecraft.
Museum tours
Student tours
There are many different student tours available for students in grades 1 through 12. One group can consist of ten students and visit one of the following tours.
Air Transportation — Past, Present, and Future
Flying for Fun
History Through Military Aviation
McDonnell Space Hangar Highlights
Personal Aviation
Udvar-Hazy Center Highlights Tour I and II
Group tours
The group tours are intended for groups of a minimum of 10 people, and usually you can reserve a tour for visiting one of the two locations of this museum. At the moment, doing that is not possible for the first location in Washington. But, you can easily reserve an in-person tour for the second location, the Steven F. Udvar-Hazy Center in Virginia, and take a look at the Air France Concorde or Space Shuttle Discovery.
Virtual tours
You can also join a virtual tour for one of the two locations depending on your preferences. You can attend a virtual tour between 10 AM and 4 PM and explore from the comfort of your home.
Additional information
Palm Springs Air Museum – Palm Springs, California
If you want to discover and see static but also flyable aircraft from World War II, Palm Springs Air Museum is what you're looking for. Even more exciting is that you can book a flight and fly in an aircraft with a rich history.
What makes this museum different from the others is that it gives a chance to anyone interested to become a volunteer and part of their team. This is a great opportunity to learn more and directly get involved with the things you love.
Also, it's worth mentioning that if you have a pet and your pet is on a leash, you can bring it with you on your visit to this museum. Rich with programs that run from October to May, the Palm Springs Air Museum offers many interesting things.
Museum tours
The Palm Springs air museum hosts plenty of events, but if you're planning to visit it, you must attend one of the amazing tours it offers. You can attend a school tour or a group tour.
School and youth tours
Students and youngsters can visit remarkably educational tours that combine science, technology, and history. The tours include information about the people who flew the aircraft exhibited in the museum and all of their sacrifices.
The group should consist of a minimum of 10 students and a maximum of 40 students.
Moreover, this tour is suitable for disabled students, so everyone can enjoy it and have the chance to learn more about aircraft.
Group tours
The group tours through the Palm Spring Air Museum are led by experts. Some of them are former pilots, and some are veterans, so there's no one better to teach you about the history of the aircraft than them. The group should consist of a minimum of 15 persons and a maximum of 60, and the visiting hours are from 10 AM to 3 PM.
Additional information
Strategic Air Command & Aerospace Museum – Ashland, Nebraska
The Strategic Air Command & Aerospace Museum is a non-profit organization located in Ashland, Nebraska. This museum spreads on 300,000 square feet of event space filled with aircraft from Strategic Air Command. So, if you love looking at airplanes and learning about their history, visiting this museum is a must! But wait, aircraft isn't the only thing this museum offers its visitors.
The Strategic Air Command & Aerospace Museum teaches its visitors science, engineering, math, arts, and technology. This way, this museum offers something for people who want to learn more about space exploration, so don't think twice about exploring it. You can visit many different exhibits, organize field trips and participate in winter camps. You can also enjoy the museum tours and read more about them below.
Museum tours
Adult private tours
You can book and be a part of an adult private group tour if a group of 20 or more visitors forms. In addition, if more than 20 visitors register for one private tour, a discount follows. Also, this tour can be guided by an expert in this field for an additional fee of $50.
Adult public tours
The adult public tours in this museum are available every day at 11 o'clock, and they last two hours, filled with exciting information. If you're interested in participating in one, you should call the desk and sign up.
Additional information
Final Thoughts
Now that you know the best air and space museums in the US, plan your trip to the one that attracts you the most. Or even better, you can visit them all and feed your hunger for knowledge, as they offer intriguing facts and amazing experiences.
It doesn't matter if you're an adult or a kid; there's no doubt that you'll be amazed by these creations and the stories behind them. If you know nothing about aircraft and space vehicles, you'll be blown away by how cool they are. So book your tour, and have a great time!
More about our TFVG Author
A seasoned traveller, Dad, and avid sports tourist, James foundered The Family Vacation Guide to share his expert vacation experiences- especially when it comes to being a travelling family man.
Featured in Travel articles such as Travel + Leisure, TripSavvy and SFGate, you know you're reading some of the best vacation tips online.