Seattle, Washington has beautiful lakes, lush forests, mountain peaks, parks, and more. There are so many amazing things to do in Seattle with kids, but learning more about the best kid-friendly destinations is important. The beautiful West Coast destination has flourished over the years and welcomes tourists from across the country and worldwide.
The best thing about this city is that it offers a good balance between the natural landscape and the advanced metropolis city life. The city entertains a wide range of age groups and tastes and offers tourists a great range of options. In this travel guide, we've rounded up the top things to do in Seattle with kids, the best places to eat, how to get around the city, and more. Let's dive in!
5 Reasons Why Seattle is the Perfect Family Vacation Destination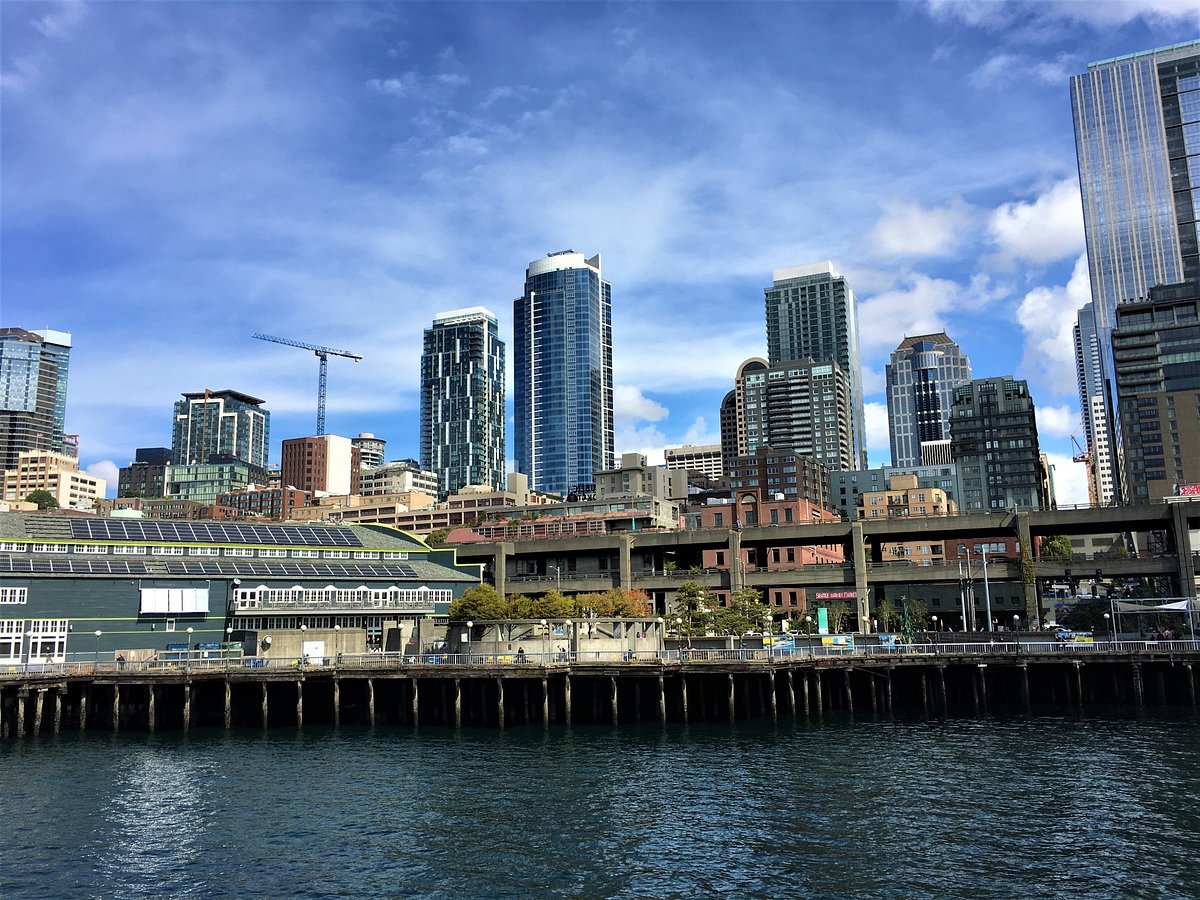 There are lots of adventures waiting for you and your family in Seattle. The city is known as 'Emerald City' for its lush greenery that covers the city throughout the year. Seattle is family-friendly and a safe place to visit with kids. The most popular spot in Seattle is the Seattle Center which is a hub of entertainment, arts, educational, and other activities. Seattle Center features some of the most popular Seattle attractions and kids-friendly entertainment options in the city.
With its world-famous museums and delicious sweet treats, the city is a must-visit for families looking for a mini-break from their busy schedules. Here are the reasons why Seattle will keep you and your family hooked:
Pike Place Market for Coffee Lovers
If you're a coffee lover, you'll love to be in Seattle because it is the home to the first Starbucks outlet. The historic Pike Place Market is where Starbucks first opened its outlet. So, if you decide to visit the original Starbucks store or the Starbucks Reserve Roastery, you must visit this market.
Pike Place Market is one of the most popular tourist spots in the city and is packed with numerous brands. The Pike Place Market is also home to other fun activities at Seattle's Elliott Bay waterfront. For instance, you can enjoy the 'flying fish' activity, where fishmongers perform stunning arts of grabbing fresh catches for fish buyers. Pike Place is where you can have a walk and visit a few markets and eateries. On the other hand, the Seattle Center is the place where you'll find the best Seattle attractions including museums and kids' entertainment options.
World-Class Museums
Seattle is home to some of the best museums in the country. The best museums in the city include Seattle Children's museum, Seattle art museum, Seattle pinball museum, Seattle Asian art museum, space museum, glass museum, and more. Seattle kids museum is one of the best places to be in Seattle with kids, and the art museum is for older kids. All the museums in Seattle beautifully represent history and culture.
Donuts and Sweet Treats
If your family has a sweet tooth, they'll love to be in Seattle. Whether you're into donuts, whipped desserts, or chocolates, you'll find many shops that offer sweet treats. The best dessert places you can try in Seattle are Chef's Hot chocolate, Ube Cheesecake, SUSU dessert bar, Lady Yum, Fran's Chocolates, and others.
The city was also named one of the best foodie cities in the country because of the delicious foods and desserts it offers. Seattle is also known for the best chocolates in the country; they focus on everything from finding the best natural cacao to producing the highest quality chocolates worldwide.
Plenty of Festivals
Seattle is an amazing festival city; you can party at more than 100 festivals here. The city celebrates many things, including food, music, art, and culture. There are festivals like the Seattle boat show, Seattle International Film Festival, and Bumbershoot. The festivals start at the start of the year, and there are several festivals almost every month.
Natural Landscapes
Besides the bustling city life, there are great natural landscapes in Seattle. The city is surrounded by beautiful scenery and has one of the best spots for nature lovers. If you love nature, you can visit the desert plains of Eastern Washington and the Cascade range's peaks, go hiking at Mount Rainier National Park, or go boating at Puget Sound. You can also go whale-watching or visit the evergreen forests to break from the hustle and bustle of city life.
When's the Best Time to Visit Seattle with Kids?
The best time to visit Seattle with kids is from May to October. During this period, the weather is dry, warm, and comfortable for visiting. Besides the weather, plenty of kid-friendly activities in the city make planning a trip to Emerald City easier.
However, these months are also the peak seasons for visiting Seattle. But we recommend visiting Seattle during the peak season because there is less rainfall. The hotel rates and accommodation will be expensive, but you'll get to make the most out of your trip from May to October.
On the other hand, if you're looking to travel to Seattle on a budget, you can choose the low season. Spring and winter are the low seasons, from February to April and December to January. At this time of the year, the hotel and accommodation rates are at their lowest. If you plan to go during this season, make sure you visit with proper attire to prevent rain and chilly winds from bothering you.
What's the Weather in Seattle Across the Year?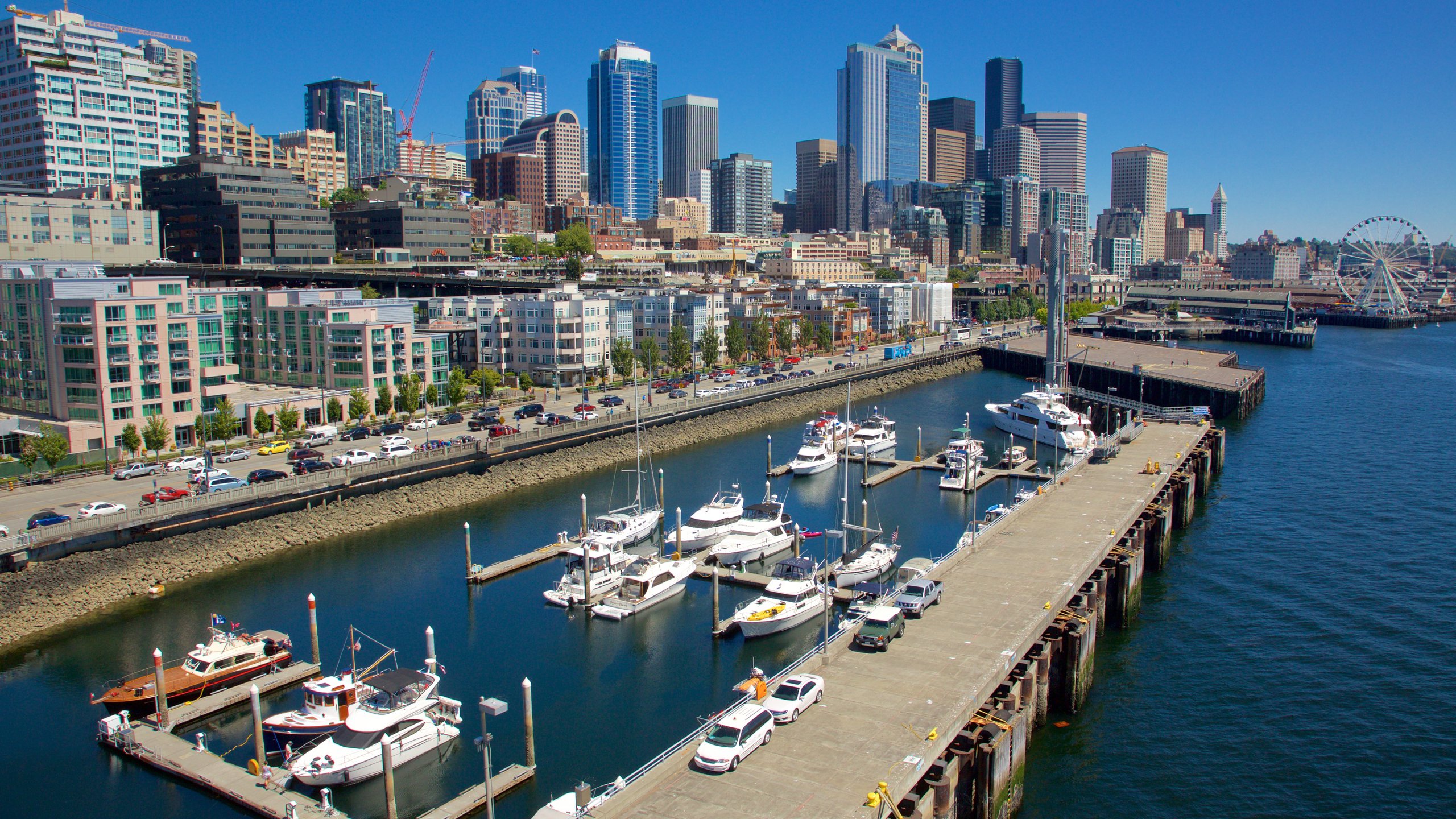 In Seattle, the summers are dry, hot, and partly cloudy, and the winters are mostly cloudy, wet, and chilly. The city has a temperate climate, the winters are not too harsh, and the summers are not scorching hot.
The coldest month in Seattle is December when temperatures are between 37F and 47F. The winters are rainy due to the sub-oceanic surroundings, and the average rainfall during this season is 150 mm. The hottest months in the city are July and August, during which the temperature remains between 58F and 77F.
Summers in Seattle are from June to August, and the fall season is from September to November.
Days are long during summer, with around 15 hours of sunshine. During summer, you'll see many tourists hanging around tourist spots, parks, waterfronts, and more attractions to enjoy the weather. Plus, if you're willing to enjoy the best family attractions like museums and parks, you'll need sunny skies, which you'll get in summer only.
What's the Perfect Length of Time to Spend in Seattle?
There are a lot of things to explore in Seattle! A 3 to 4 days itinerary is the ideal amount of time to explore all the family attractions in the city. Your trip can be a perfect weekend getaway with family if you are willing to spend 3 to 4 days in the city. You and your family will explore national parks, museums, coffee shops, and more during this time. The following is a perfect 4-day itinerary in Seattle:
Day-1: The Pike Place Market, the Space Needle
Day-2: Day trip to the National park and local islands
Day-3: Seattle Center, Seattle Children's Museum, Imagine Children's Museum
Day-4: West Seattle, Seattle Aquarium, Seattle great wheel, South lake Union
The Best Things to do with Kids in Seattle
Seattle is one of the best cities to visit with kids. Every nook and corner of the city is packed with many amazing activities, and your kids will never be bored. Some of the best things to do in Seattle with kids is to visit the museums. Your kids will learn a lot and have an unforgettable family vacation in Emerald City. The following is a list of the top activities to do in Seattle:
Seattle Children's Museum
The best museum for kids in Seattle is the Seattle Children's Museum. The museum is located at the Seattle Center and features multiple exhibits and beautiful artworks for the children to inspire. There is a studio where kids can spend time painting and making their masterpieces.
Besides this, kids can visit the Play Space for slides, mini-golf, and pretend-play at the fire station. It is suitable for kids of all ages; even teens can have fun here. You can also take your kids to other museums, including the Seattle Art Museum, the Museum of Pop culture, and the glass museum.
Seattle Aquarium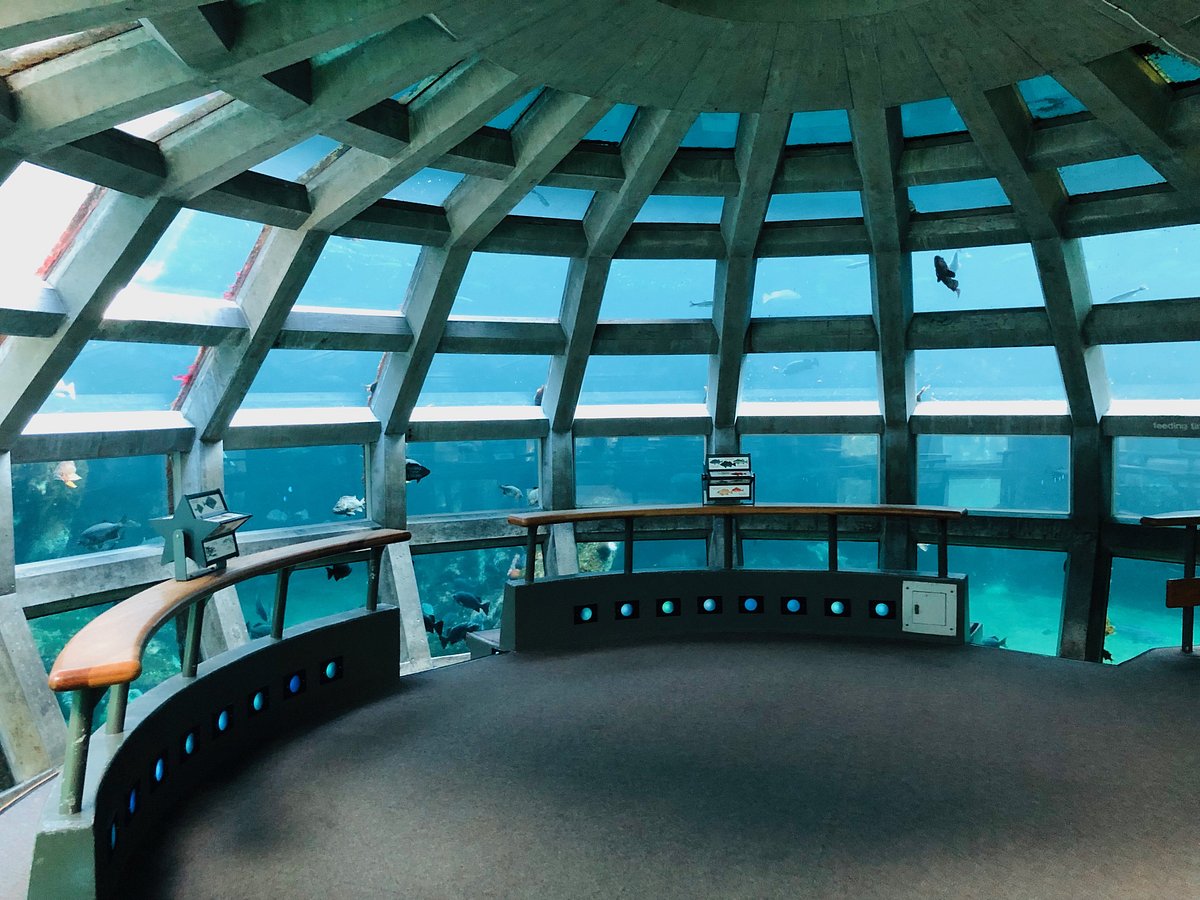 The Seattle Aquarium features lots of activities for kids. The aquarium provides underwater fun; kids can look at marine life and learn about the beautiful sea creatures. It features one of the biggest water tanks with fish, including sea stars, salmon, anemones, wolf eels, urchins, and rockfish.
There is a place in the Seattle aquarium where there is a simulation of water currents where the fishes move back and forth with the waves. Kids can also explore and learn more about marine mammals, including seals, and birds from the Seattle mariners. The Seattle Aquarium is located near Pike Place Market and also offers metered parking. While you're at this destination, you can also hop by the Seattle Great Wheel which is located on Seattle's waterfront.
Woodland Park Zoo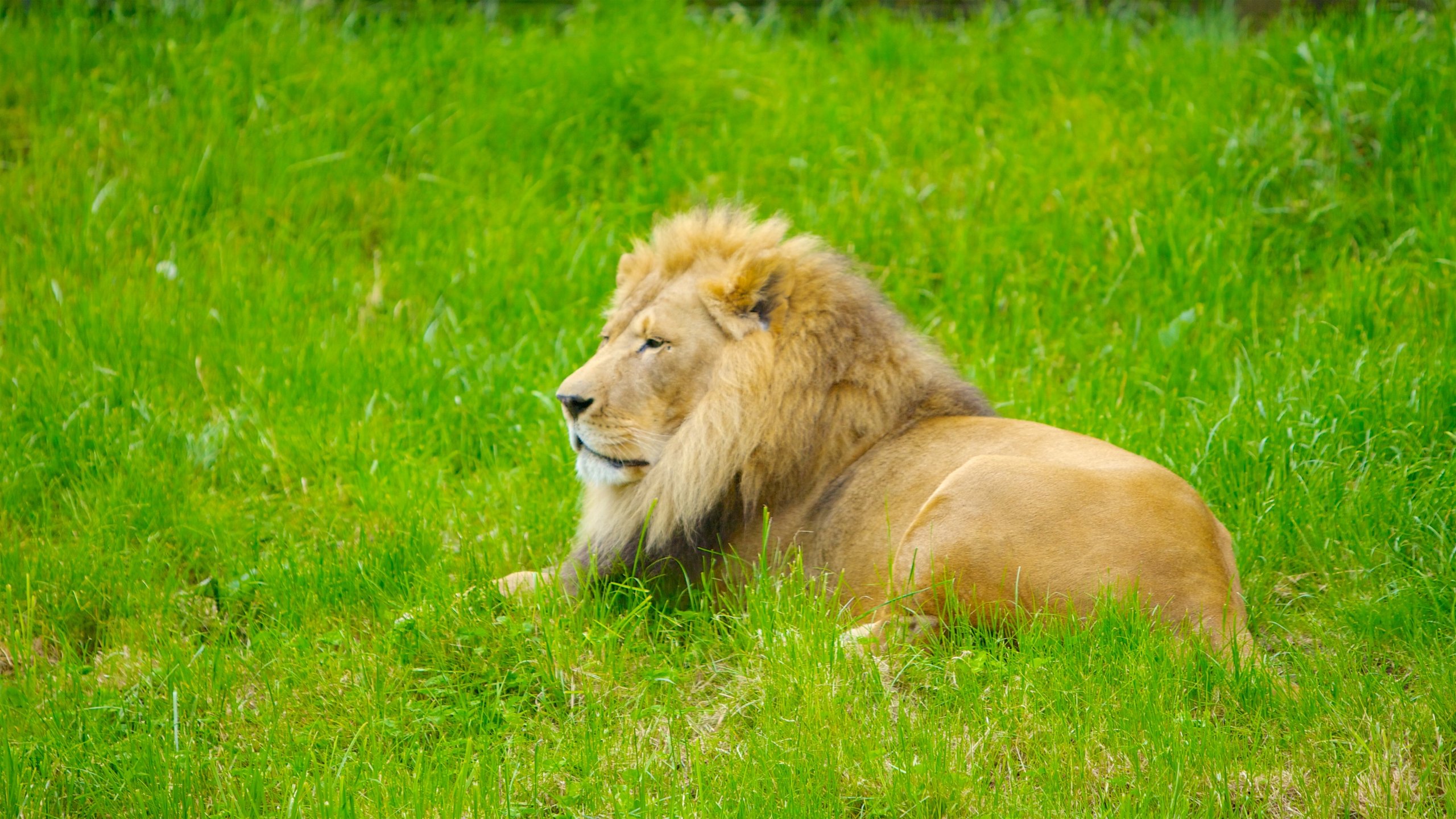 The Woodland Park Zoo was ranked as a place that offers the best activities for kids. This place is different from the traditional zoo as it teaches children about animals and how to protect wildlife. Plus, there are several activities for toddlers and a play area called 'Zoomazium.' Besides this, you can take your children to the butterfly garden, Ambassador's animal quarters, and temperate and tropical forests. The Woodland Park Zoo also offers dining options, so it's a complete entertainment package in one place.
Olympic Sculpture Park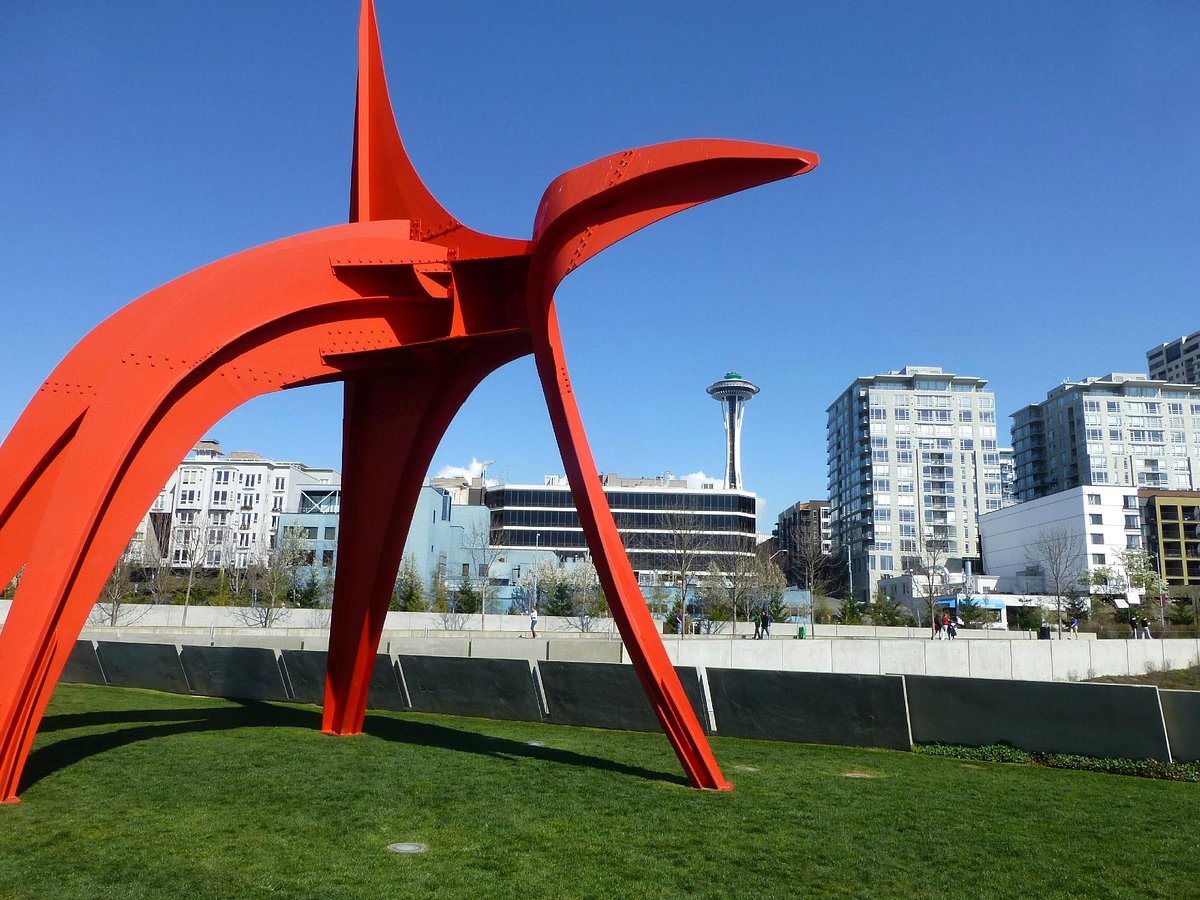 The Olympic Sculpture Park is located in the Seattle Art Museum. Spread over 9 acres, the park offers a perfect place to picnic with kids. There are lots of beautiful giant sculptures that you and your kids can have a glimpse of. The best thing about this place is that it offers free entry. Children can also let their inner artists out at the Drop-In Studio with the help of the local artists at the Olympic Sculpture Park.
Pacific Science Center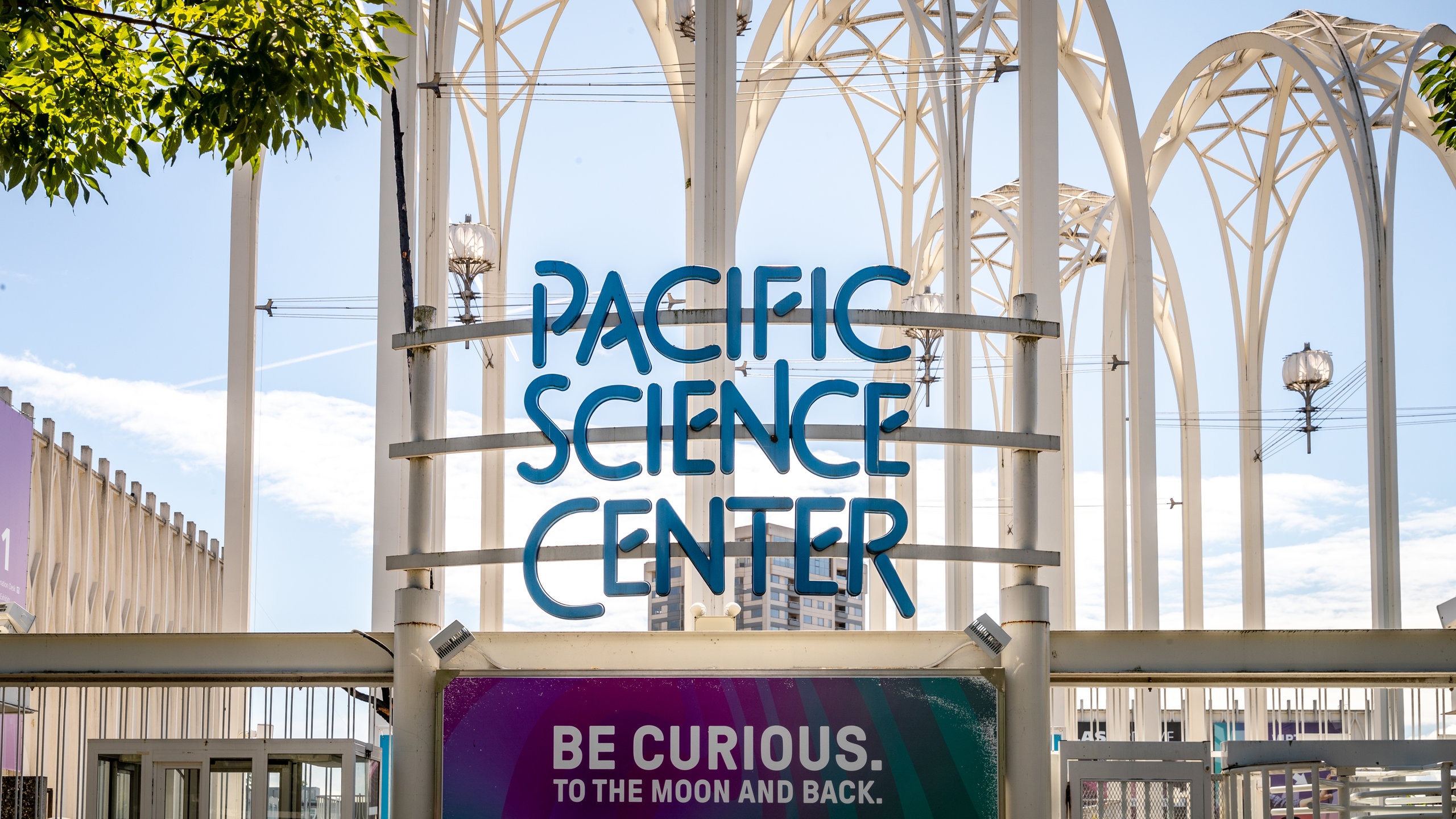 The Pacific Science Center is an ideal family attraction with many exhibitions and science-based activities. The Science Center features a butterfly house, planetarium, laser dome, two IMAX screens, and VR Exhibits. The building is beautiful and allows the kids to learn more about the galaxies, the solar system, and the planets. Young kids will love spending time at PasSci, where they can dance and enjoy pop music. The Pacific Science Center is also located at Seattle Center.
The Space Needle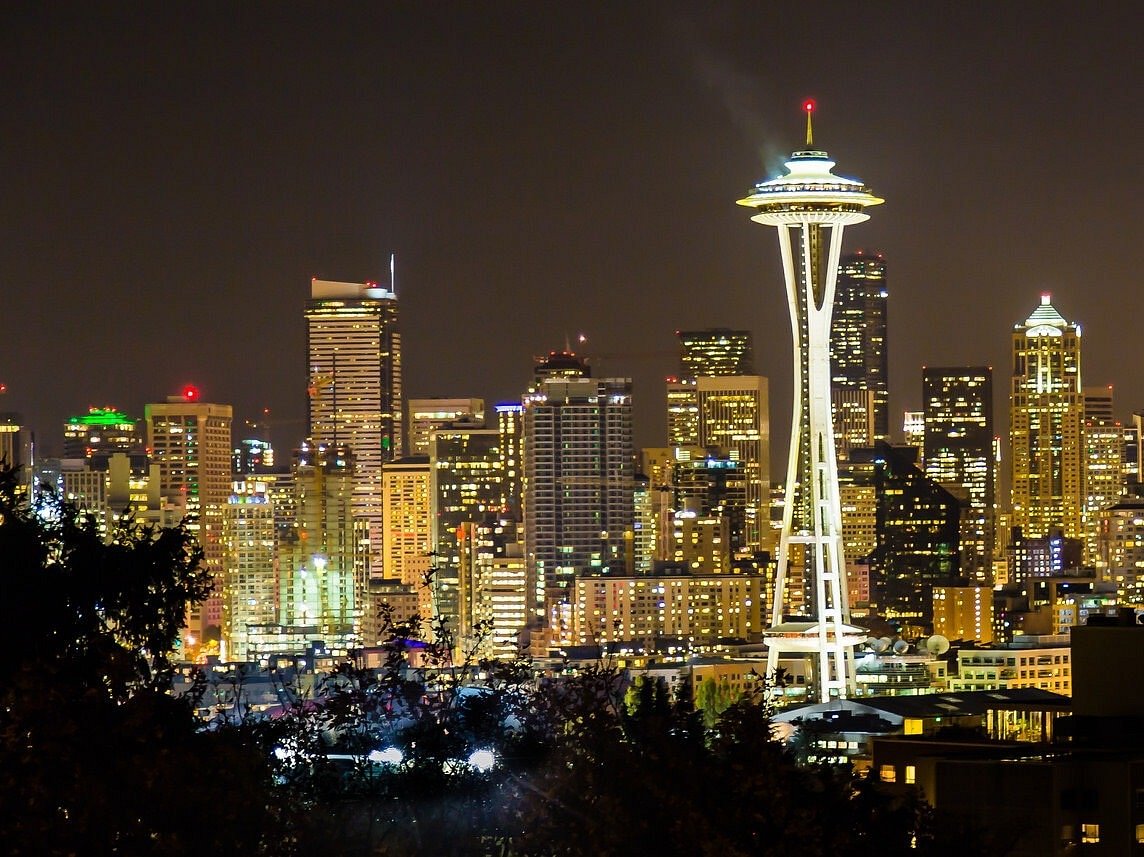 The Space Needle allows you and your kids to view the Seattle Skyline, a must-do thing on your trip to Seattle. Located at Seattle Center, it is a 184-meter tower that provides a 360-degrees view of Seattle. The tower features a restaurant and a beautiful outdoor observation deck. Besides this, you can also take your kids to the revolving glass floor, one of the unique places to be at the Space Needle. More than 20,000 people visit this family attraction daily and enjoy glimpses of the Emerald City. You can also visit the
The Gum Wall
The Gum Wall can offer a quick stop-over and fun place to be with the kids. It is located next to the Pike Place market; you can stop by if you are visiting the market. Though it looks a bit disgusting at first, kids will love to be here. It features a wall covered with chewing gums where visitors come and mark their presence. Make sure you buy your kids a pack of gums so they can stick on the Gum Wall.
The Best Family Hotels & Resorts in Seattle
Seattle is packed with family attractions and fun activities, but you must rest in between to make the most of your family trip. Choosing the best family hotel or resort is a big decision as it can make or break your vacation. The best hotels for families should include family-friendly amenities and facilities, plus they should be near the top tourist attractions in the city. Keeping these factors in mind, we jotted down a list of the best family hotels in Seattle:
The Paramount Hotel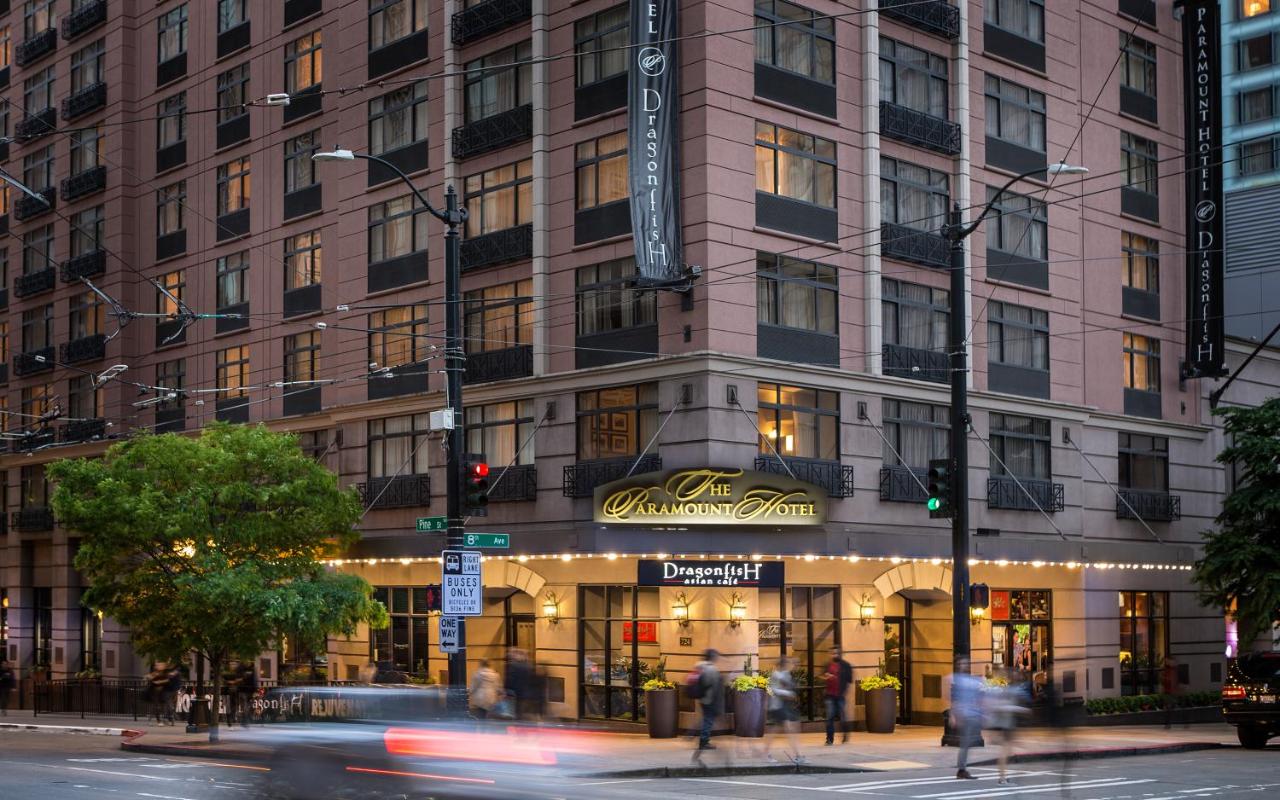 The Paramount Hotel is situated in the Central Business District of Seattle. It features large rooms with lots of amenities. The hotel is within walking distance from the Pike Place Market, an entertainment district in the city. This family-friendly hotel is highly rated for its customer service and cleanliness. It offers large rooms and suites for big families and many in-room facilities to provide a luxurious experience to the guests. If you love art, you'll see the most beautiful paintings from Seattle artists showcased around the hotel.
The Four Seasons Hotel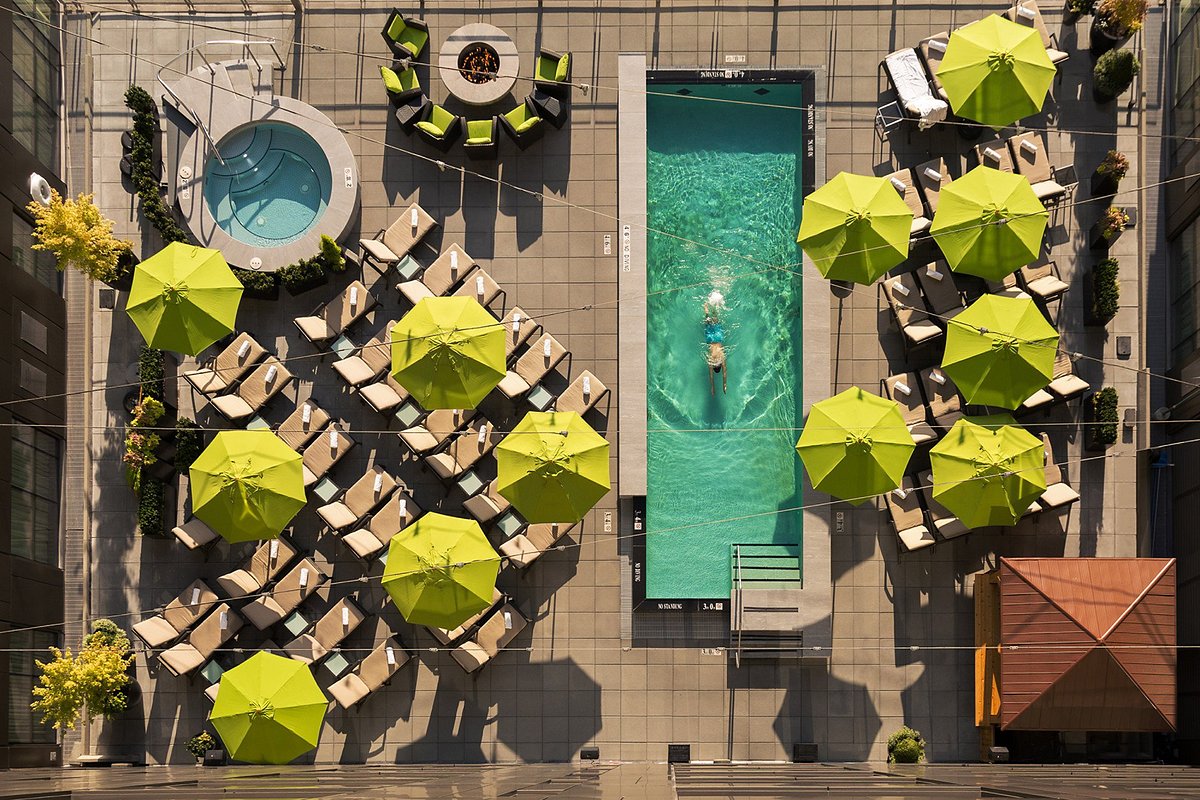 The Four Seasons Hotel is one of the most luxurious hotels in the town. It features spacious rooms, a kitchen unit, a large bathroom, towels and robes, free Wi-Fi, and room service. Outside amenities include a spa, a kid-friendly pool, and a gym. The outdoor pool and the Bay View rooms offer views of the waterfront. There are many activities around the hotel, including places to eat and the Seattle Art Museum.
Hyatt at Olive 8
Hyatt at Olive 8 is a luxurious hotel located in downtown Seattle. The hotel is next to the Seattle Convention Center and features beautiful decor, modern furnishings, and an eco-friendly design. The lobby features glass panes that allow you to look at downtown Seattle. Besides this, the hotel is also located near The Space Needle, one of the best family attractions in the city, and the Pacific Science Center.
The hotel features a hot tub, a huge indoor pool, a cool fitness center, and in-room facilities, including coffee-makers and mini-fridges. They serve farm fresh food and seafood, plus a bagel shop is perfect for a healthy breakfast.
The Westin
The Westin is another beautiful family hotel in Seattle. It is located in downtown Seattle and offers an ideal family getaway. Several kid-friendly activities include an indoor pool where adults can relax on the deck, and kids can hop into the water. The kids club in the hotel allows you to access several kids' items, including umbrella strollers, bottle warmers, and more. The hotel is located near the Seattle Center, and many other family attractions are nearby.
The Kimpton Alexis Hotel
The Kimpton Alexis Hotel has a vintage look and will make you feel comfortable with its best amenities. The hotel features a kid-friendly pool and other amenities like a TV and free Wi-Fi in every room. Many family attractions are near the hotel, such as the Space Needle and the waterfront.
What's the Average Cost of a Hotel in Seattle?
The average cost of a hotel in Seattle per day is $184 and around $1,290 per week. You can find the cheapest hotels in the city for around $100+ per night, mid-range hotels for around $200+ per night, and luxurious ones for $500+ per night.
The Best Places to Eat with Kids in Seattle
There are dozens of options when it comes to places to eat in Seattle with kids. These places offer not only kids' favorite meals but also a place to hang around and indulge in fun activities. Whether you're looking for a quick stop-over or a place to spend time with your kids while they munch on their favorite foods, here are the best options:
Cafe Flora
Cafe Flora is a vegetarian restaurant that offers a family-friendly dining environment. They also offer bakery items, including fresh-baked pastries and veg-friendly bread. The chefs at this place use locally sourced and fresh ingredients and offer a classic children's menu. There is a play area and crayon cups that will keep your kids busy while they wait for the order.
Serious Pie Downtown
Serious Pie Downtown offers the best pizzas in the city. Their thin-crust, wood-fired pizzas are very popular among adults and kids. Their salads, soups, and drinks are also popular among visitors across the country. The restaurant is located in downtown Seattle and is within walking distance from most tourist attractions. If your kids love Italian pizzas, this is the best place to stop over.
Dough Zone Dumpling House
Dough Zone Dumpling House makes delicious dumplings. They also offer pre-made frozen dumplings that you can take along. The good thing is that the place is less expensive than other eateries. The restaurant also offers other delicious food items, including Dan Dan noodles, pot stickers, and pan-fried buns. If you're craving soup-filled dumplings, this is a nice, family-friendly eatery to try.
Uneeda Burger
Uneeda Burger is a perfect place to stop by for adults and kids. The restaurant features dining rooms as well as comfortable picnic table seating. Your kids will love eating the hand-cut fries and the delicious burgers. Besides burgers, visitors can enjoy soups, grilled cheese, and hot dogs. Plus, there are many ice cream flavors to choose from, including blackberry, salted caramel, oreo, strawberry, and chocolate. For adults, there are a wide variety of wine collections, artisan sodas, and microbrews.
Dochi
Dochi offers Japanese Mochi doughnuts that are shaped like baby teethers. The yummy donuts are made from rice flour, giving them a crispy exterior and a soft, chewy interior. Kids will love choosing from various toppings, including strawberry pocky, Oreos, and taro pebbles. The donuts sell out quickly, so it's better to visit the place early in the morning.
The Best Day Trips from Seattle That the Whole Family Will Love
One of the best things about Seattle is that beautiful forests and natural landscapes surround it. This gives a good opportunity for the locals and the tourists to spend a few hours in the beautiful neighborhood. Plus, you also get to take a break from the busy and noisy city life and sit back to relax with your family. If you decide to visit the nearby destinations in Seattle, here are the best picks:
Mount Rainier National Park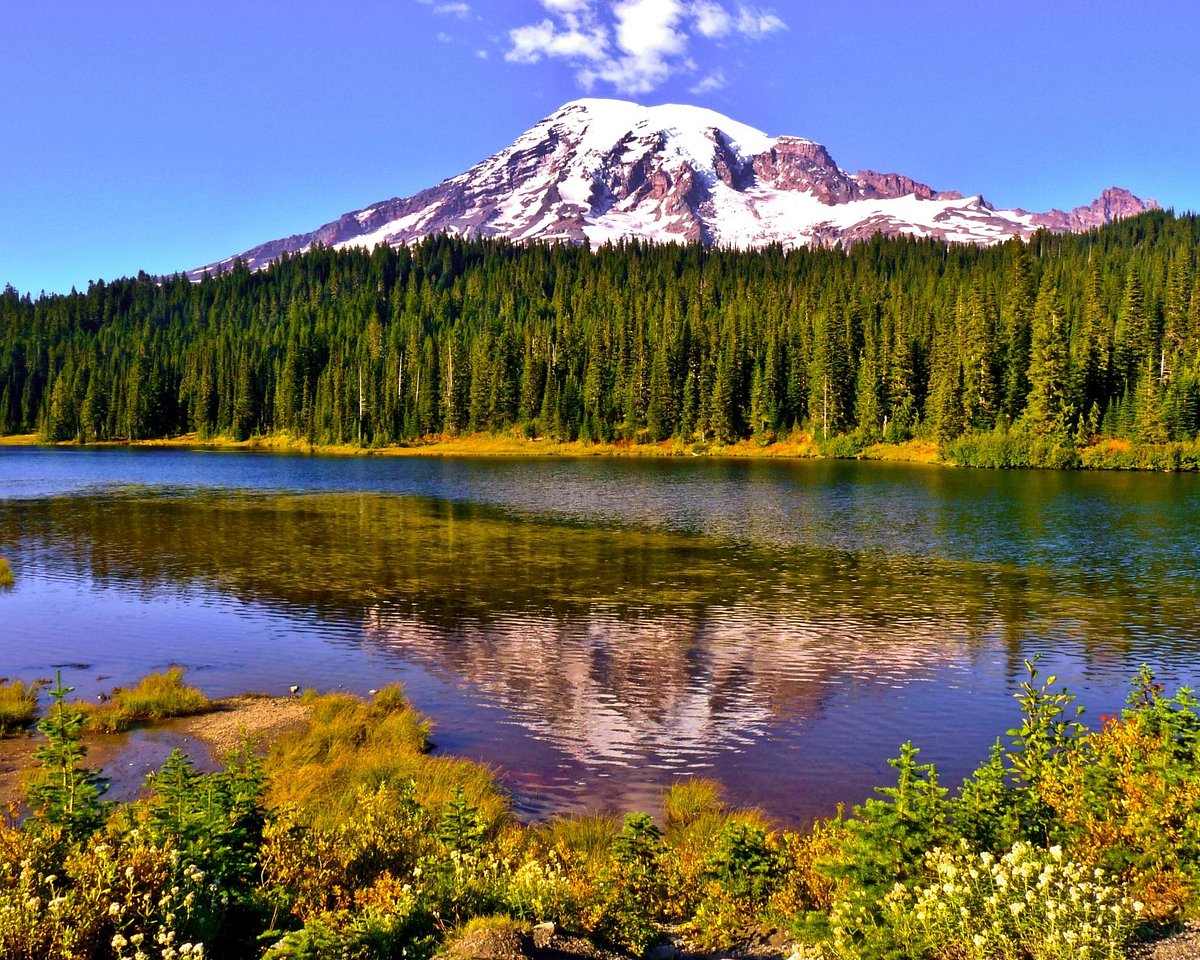 Mount Rainier National Park is the highest mountain in Washington State. It will take around two hours to reach the destination, located in the Cascade Range, which is in the Pacific Northwest. You and your family will love hiking, rock climbing, and enjoying the amazing views of the meadows, forests, and other mountains, including Mount Adams and Mount St. Helens.
Bainbridge Island
Bainbridge island offers lots of fun things to do for families. It features a gorgeous Fort Ward Park for families to picnic and Lytle Beach, allowing visitors to get amused from the Puget Sound. You can reach the destination by ferry; ferry riding is the most anticipated activity in this area. There are several shops, restaurants, and wineries in the area too.
Snoqualmie Pass
Snoqualmie Pass is just a 50-minute drive away from Seattle. The place features natural beauty on one side and several places to enjoy food and drinks on the other. The destination also features one of the best ski resorts in the country. Besides these, you'll find a few waterfalls, plenty of hiking trails, and lush green forests on your trip.
Whidbey Island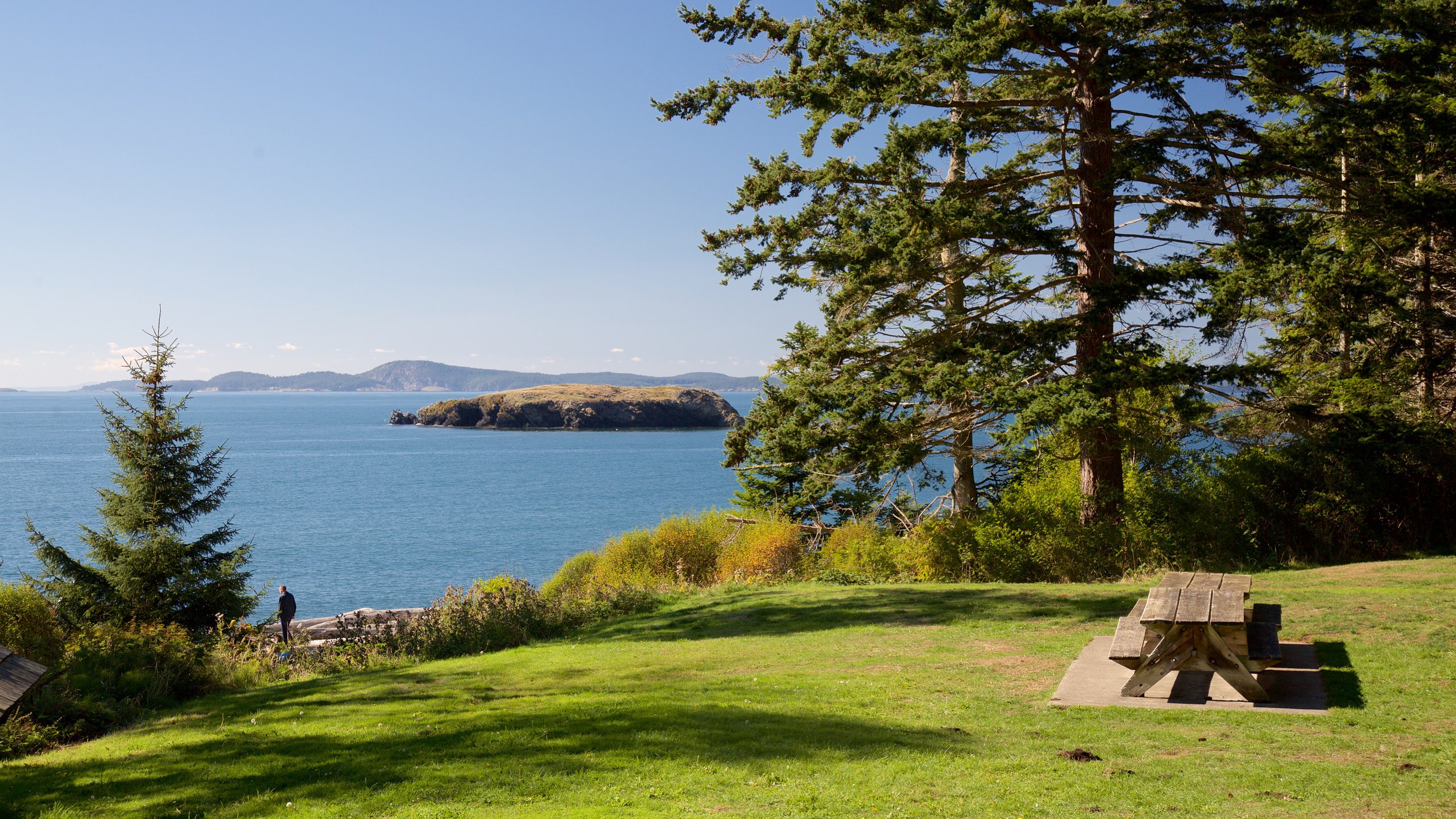 The Whidbey island is only 35 miles away from Seattle, but it takes around one hour to reach there. A drive to Whidbey island is worth it, as it features beautiful cliffs, hills, and farms for you and your family to explore. The island is also good for shopping as it is packed with cafes, boutiques, and art galleries. Besides these activities, you can hop on to the beach to relax in a tranquil environment.
Skagit Valley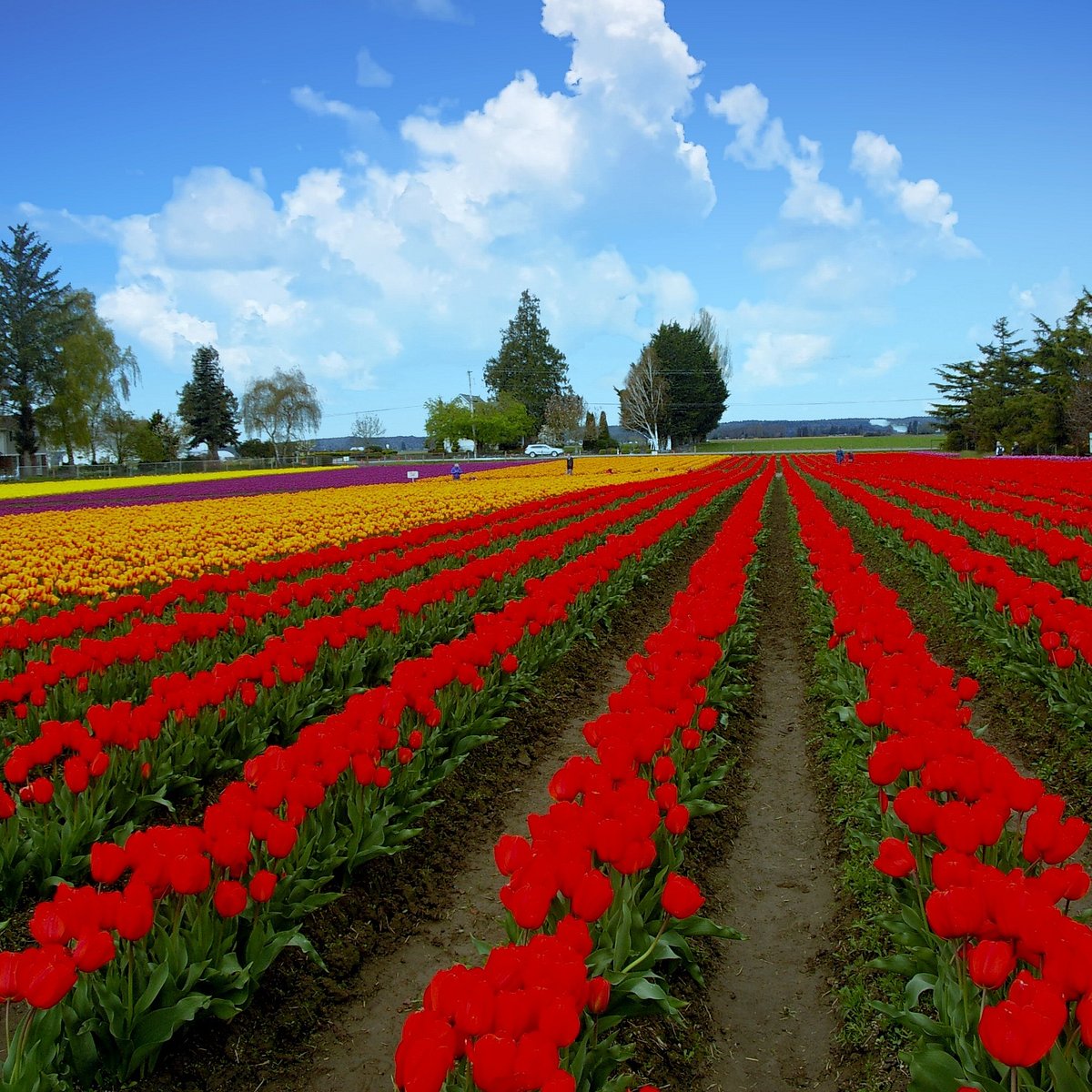 The Skagit Valley is located 70 miles north of downtown Seattle. Most people visit the destination for its tulip festival from late March to April. You'll enjoy apple-picking and exploring the pumpkin patches if you love flowers and fruits. Besides these, the Skagit Valley is also one of the best destinations for bird-watching.
How to Get Around Seattle During Your Vacation
Seattle is a busy city, offering multiple ways to get around. You can walk, drive, use public transportation, go biking, and even use ferries to reach your favorite islands. There are several options according to budget, comfort, and more. Here are the best ways to get around Seattle during your vacation:
Buses
Buses are for those who are looking to travel on a budget. It also offers an environment-friendly way to travel and is a good option for eco-conscious people. However, it might take a little longer to reach the destination than cars. The most popular bus services include King County Metro and Sound Transit.
Taxies, Car Rentals, and Rideshare
Driving saves time and offers a comfortable way to travel around the city. Plus, if you are driving yourself, it'll be easier for you to go on day trips and hikes. However, if you want to sit back and relax, you must consider hiring a taxi or going for car rentals and ride-sharing options.
Car riding provides the quickest way to reach your destinations and is the most comfortable. One downside is that car rentals can be more expensive, and sometimes it can be difficult to find parking.
Link Light Rail and other Rail Services
Link Light Rail allows you to move from South to North Seattle and also helps you get to Seattle from the airport. This rail service is a part of the Sound Transit System and offers the cheapest ways to get around the city. The rail system offers a good way to avoid traffic and is a reliable mode of transport in the city. However, public transport can get overcrowded during peak seasons, especially when big events are held.
The Best Ways to Get to Seattle for Your Vacation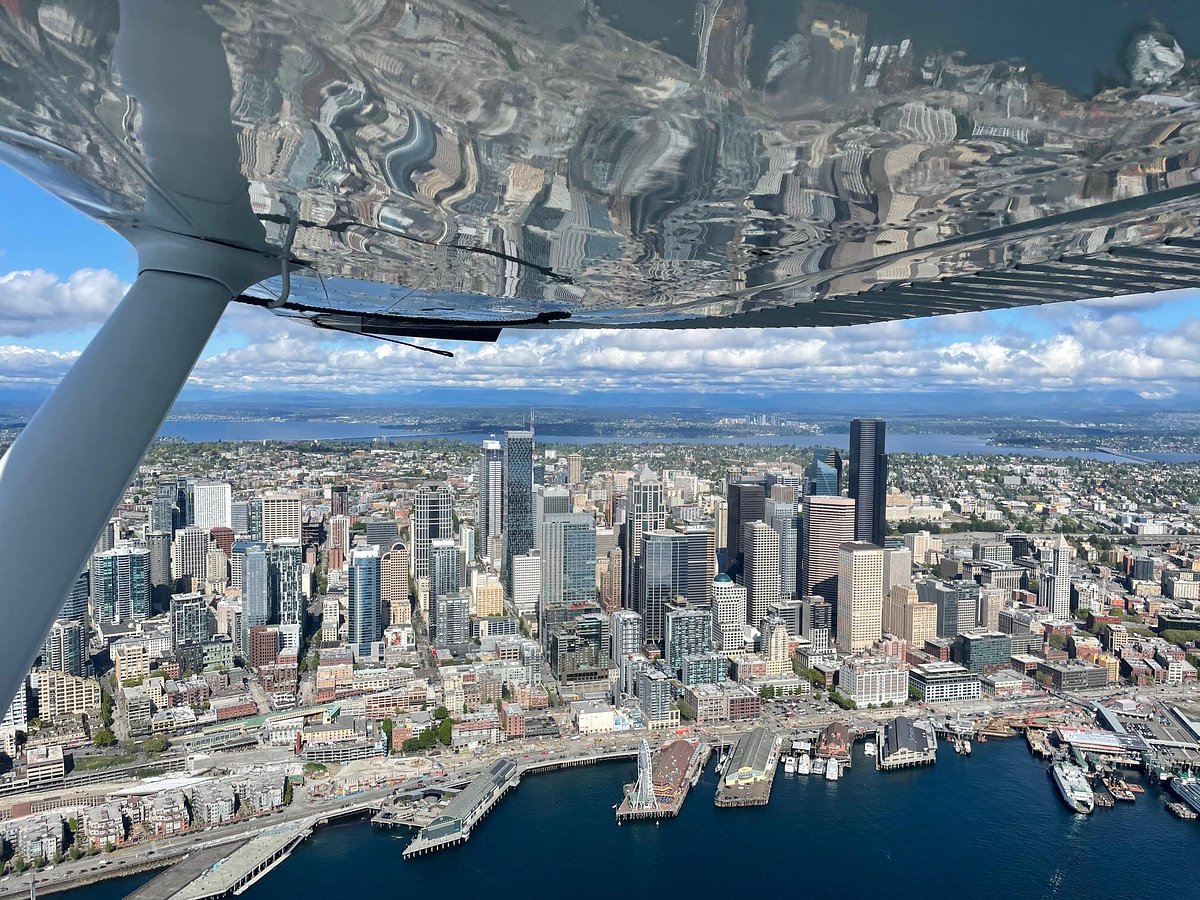 Wondering how to reach Seattle? There are lots of options for you to reach Seattle, but it depends on your preferences. The following are the best options to get to Seattle for your family vacation:
By Air
The quickest way to reach Seattle is by air. The Seattle Tacoma International Airport is the main airport in the city, and it welcomes more than 31 airlines. From the airport, you can take any car-rental or ride-hailing service like Lyft or Uber to reach your hotel.
By Road
Thousands of visitors reach Seattle by car. In fact, many car rentals allow you to drive the car to Seattle, but with a few restrictions. You can also drive your own car to Seattle from nearby locations. Besides these, there are bus services too that reach Seattle. For instance, you can take a bus from Amtrak, FlixBus, or Greyhound to Seattle. Amtrak also offers rail services, one of the cheapest options to visit Seattle.
3 Top Tips for Staying Safe in Seattle When Visiting with Kids
Seattle is a popular vacation destination; all you need to do is follow the basic safety rules. These safety rules are required whenever you visit any big city. Violent crimes are not common in the city, and gang violence is negligible. Overall, the city is very safe to visit with family, but still, you must consider a few tips to make your trip memorable. The following are the 3 top tips for staying safe in Seattle when visiting with kids:
Avoid the Unsafe Areas
Though most areas, especially tourist destinations, are safe to visit with families, there are a few unsafe places too. For instance, you must avoid visiting Belltown, Chinatown, and Georgetown. The area between Puget Sound and Lake Washington has a few cases of robberies and assaults. Besides that, there are many homeless camps in the South of Dearborn Street which isn't a nice place to be. There is another lake known as Lake Union, which is quite larger than Lake Washington and is located east of Puget Sound.
Beware of the Natural Disasters
Always check the weather before planning a family vacation to Seattle. The city often experiences rainfall which is not usually a downpour but can ruin your experience. There is a chance of snowfall during winter, making it difficult to travel around and visit popular tourist destinations.
Hike Smart
If you decide to hike in Seattle, you must come prepared. It is important to do proper research before visiting the trails so that you easily avoid the dangers on the way. Plus, don't forget to bring a first-aid box, a map, and good footwear to help you hike on the trails.
Wrap Up!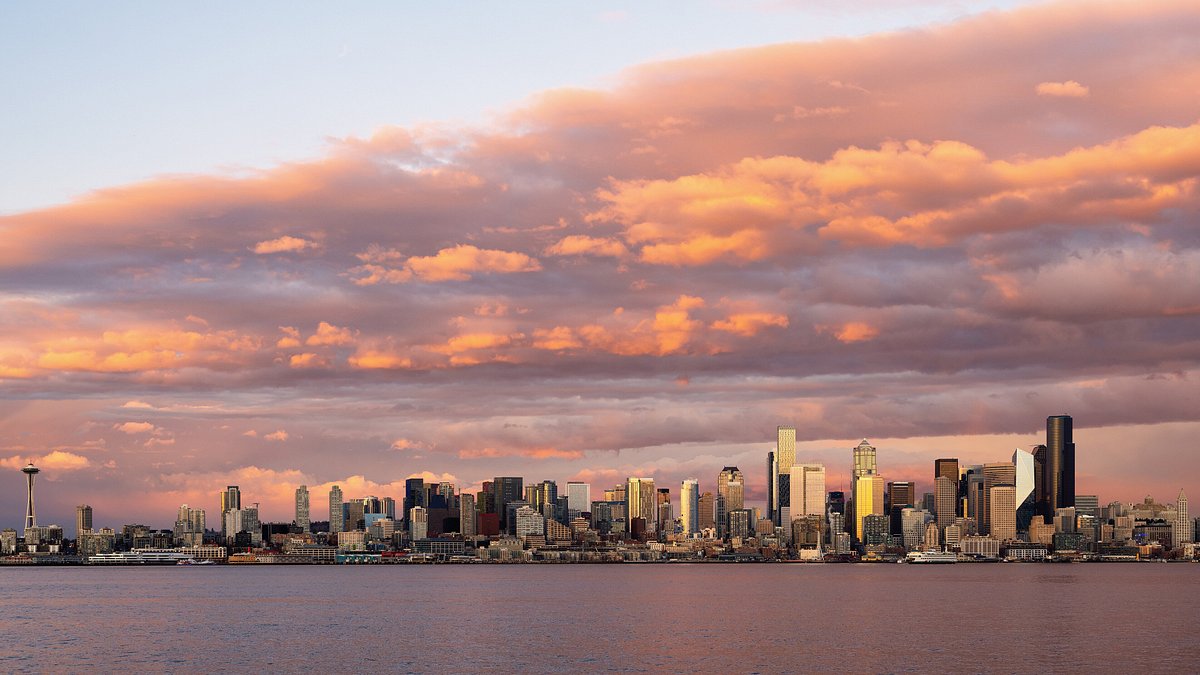 Seattle is a unique city full of attractions, delicious cuisine, and diverse culture. Many visitors vouch for its family-friendliness and safety. So, if you're planning to go to the Pacific Northwest, you'll be amazed by plenty of fun things in this vibrant city. There is a list of endless family-friendly activities that await in Seattle.
The best thing is that most Seattle eateries are family-friendly, so you can stop over at any of your favorite locations. Just make sure to take boots, sunglasses, hiking shoes, a leather jacket, and of course, a camera along. We hope this guide will help you plan your next trip to Seattle, visit the best attractions, and travel safely.
More about our TFVG Author