Flying from Seattle-Tacoma International Airport in Washington to Honolulu takes an average of five hours and 37 minutes in the air. If you want to add in time at the gate and on the runway, you're looking at an average of six hours. Flight times can vary depending on seasonal demand, weather conditions, and airline.
The time of day and the day of the week you choose to fly can also impact flight time. Airport and airline data reveal when you're most likely to encounter delays and congestion. If you're looking to book a trip to Hawaii soon, it's best to go about it strategically. Unless, of course, you don't mind random surprises!
Let's look at all the ways your travel time can fluctuate.
How Long Will My Flight Be?
When you book a direct flight from Seattle to Hawaii, expect to be in the air for around five hours and 37 minutes. You'll be traveling a distance of approximately 2,667 miles. Some airlines take slightly longer in the air. So, you could be traveling for as long as 6 hours and three minutes.
But as we all know, it's rare that every flight departs on time and nothing goes wrong at the gate or on the runway. You could end up sitting at the gate if the ground crew finds something wrong with the plane. In some cases, you could be at the gate for hours if a part needs to be replaced.
Gate departures can also be delayed due to a few passengers checking in late, luggage that hasn't made it over to the plane, and extra packages that need to get on board. Last but not least, unruly passengers and boarding processes can lead to many gate departure delays.
Once the plane's backed up from the gate, you may find yourself inching toward takeoff. Airport construction activities can limit the number of available runways. Congested airports can also result in long tarmac wait times. And once you're up in the air, turbulence can wreak havoc on the plane's intended flight path.
Plus, crowded skies at your destination could have the pilots circling the airport for a few extra minutes. But it's the price everyone pays for the conveniences of air travel.
What's the Best Month to Fly?
Historically, October, November, and December see the least amount of flights from Seattle to Hawaii. Fewer flights mean there's probably less congestion or demand. However, it also means you don't have as many options. You may need to take a mid-day flight instead of the early morning one you really wanted.
On average, you'll find the most flights during the summer months of June, July, and August. If you like to be in the thick of things and have more options, these are the months to travel. Just be prepared for full flights and extra wait times at the airports.
Which Airlines are the Most Reliable?
Hawaiian Airlines, Delta, and Alaska Airlines are the three major carriers that offer direct flights from Seattle to Hawaii. Of these three, Hawaiian Airlines has the highest dependability at 95%. This includes flights that departed and landed on time and were not canceled.
Delta has a reliability of 89%, and Alaska Airlines's is at 88%. If you don't want to increase your risk of delays, you're better off booking with Hawaiian Airlines.
When Are the Busiest Times?
Most flights from Seattle to Hawaii leave around midday. This means you'll find more airlines offering flights that depart between 11 am and 12 pm. The second most popular time is between 7 am and 9 am. Around 6 pm it picks back up a little but is relatively quiet during other times of the day.
That's not to say you won't find some early bird flights or airlines flying out from Seattle at other times. This just means that you're more likely to find departing flights during the more popular time slots.
What About Days of the Week?
As you can imagine, Hawaii is a popular tourist destination. That means you'll find a good number of flights leaving Seattle for Hawaii every day of the week. There is a slight uptick on the weekends though.
More flights leave Seattle for Hawaii on Fridays, Saturdays, and Sundays than they do during the traditional workweek. However, it's only a slight increase. You'll probably find all three major carriers flying between Seattle and Honolulu International Sunday through Saturday.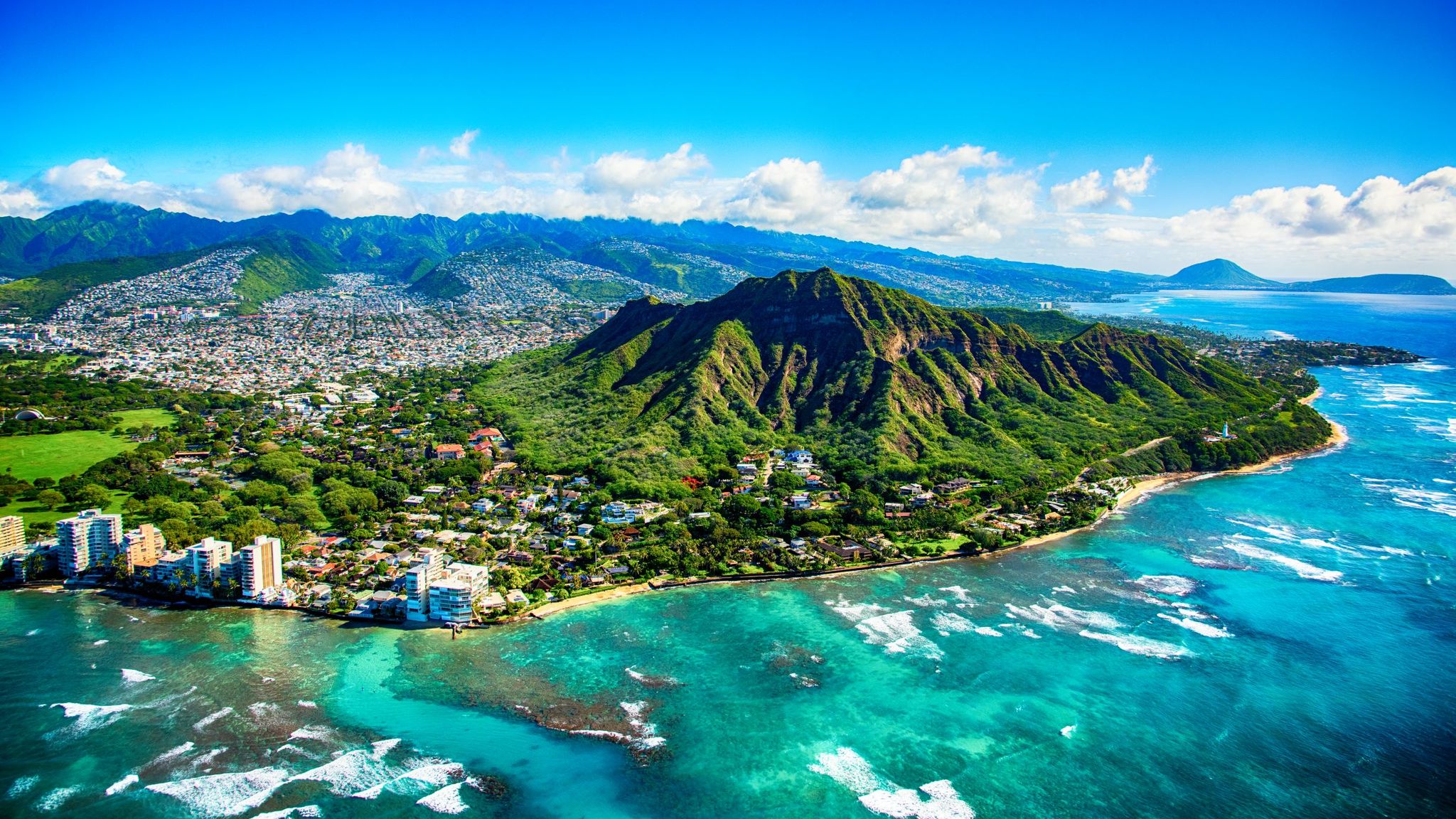 What If I Want to Fly a Different Airline?
If you want to fly an airline like Southwest or Frontier, you may be able to find connecting flights from Seattle to Hawaii. However, your travel and flight time will increase. For instance, you may have to fly from Seattle to Los Angeles. At Los Angeles, you'd deplane and board a connecting flight to Hawaii.
While you won't have to go through security again at LAX, you'll probably end up changing gates. Your connecting flight could be at an adjacent gate, or you could have to book it to another concourse.
In the end, it's up to you. Some people prefer to fly with an airline they know and trust. They might also be redeeming reward points for a free flight. However, others don't want to deal with the inconvenience of connecting flights and layovers.
Keep in mind your chances of missing a flight and dealing with checked baggage headaches increase with indirect flights. Delays in reaching your destination are also more common.
Final Thoughts
Getting from Seattle to Hawaii by air means you're in for a long ride. Being up in the air for over five hours can be nerve-wracking for some and lead to boredom. Some travelers are fine with sitting or sleeping in a seat for that long. Others find the journey to be uncomfortable.
However, check with the airline to see if they offer complimentary Wi-Fi or another source of entertainment. With a little adjustment, it can be as fun as binging your favorite content at home. Happy travels!
More about our TFVG Author
A seasoned traveller, Dad, and avid sports tourist, James foundered The Family Vacation Guide to share his expert vacation experiences- especially when it comes to being a travelling family man.
Featured in Travel articles such as Travel + Leisure, TripSavvy and SFGate, you know you're reading some of the best vacation tips online.