When it comes to taking a trip, most people want to see something different. While traveling to a foreign country can be thrilling and novel, the United States is home to a wide variety of fascinating destinations that are just as worthy of your time and attention. One such place is Arkansas.
This southern state is the perfect spot for a family vacation, and unless you already live there or visit constantly, we recommend putting it on your list of prospective vacation spots. The residents are friendly, and the weather is welcoming for many months of the year.
However, you may be skeptical about what to do or where to go while on Arkansas City vacations, and you are not alone. Many others also wish to know what they can do to make their visit to the city fun and memorable. So, this guide will give you all the information you need to plan your trip.
8 Reasons Why Arkansas is the Perfect Family Vacation Destination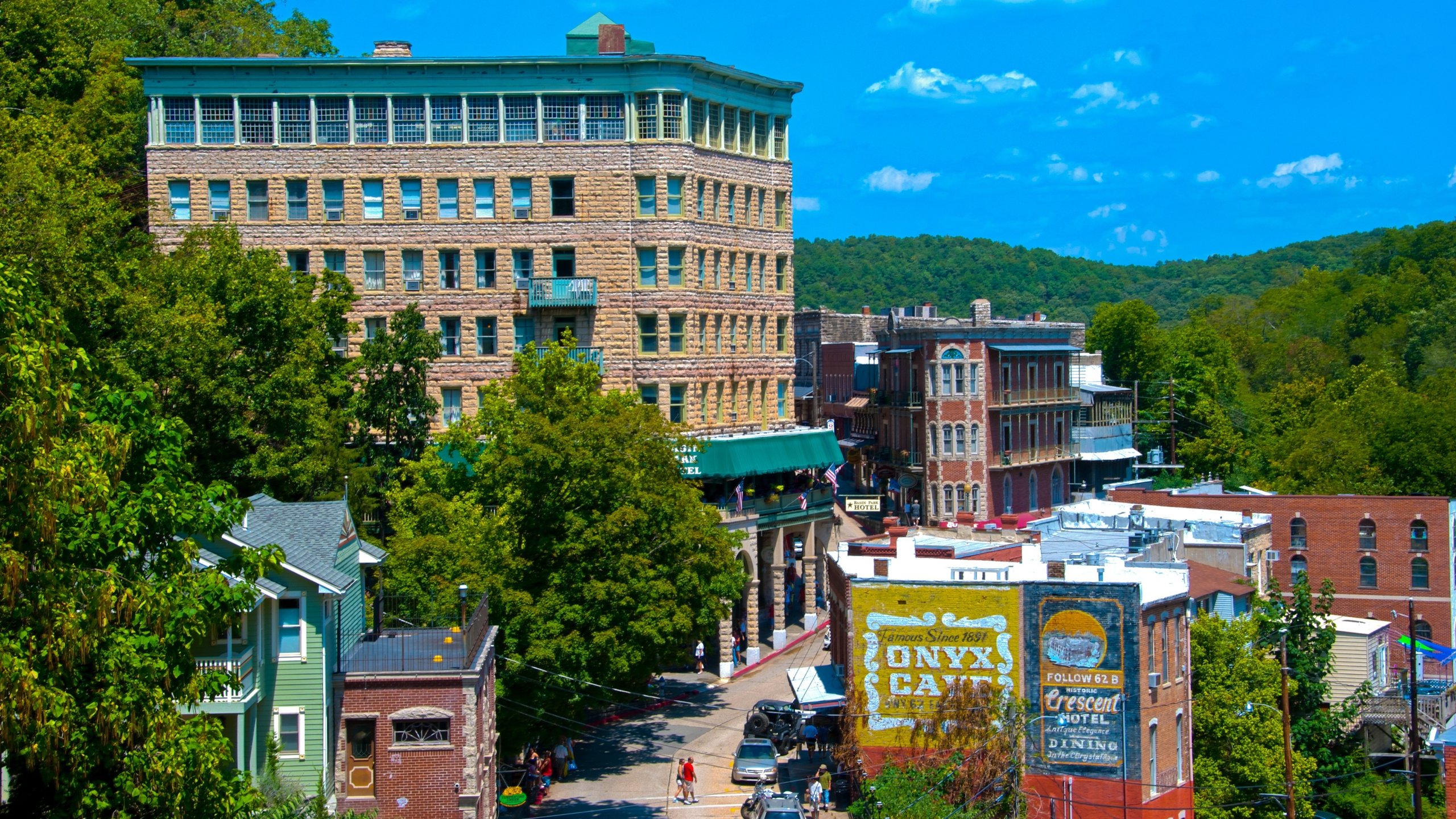 There are several reasons to visit Arkansas City. To you, it may only be one of those states or cities on the map of the United States, but there are natural treasures to discover on a trip there with your family. It is called the natural state for a reason.
The Beach
Arkansas has many beaches you can visit with your family, including your kids. There are several freshwater beaches that will not hurt your skin or eyes due to saltiness.
Also, freshwater translates to a lack of crabs, jellyfish, and sharks, which is good news if you want to swim. You can get a tourist guide booklet to show you one or more beaches with the most fun activities.
Hot Springs
Arkansas is a nature lover's paradise with its diverse landscape of mountains, lakes, and forests. Families can explore the great outdoors by hiking, camping, and fishing in the state's many state parks.
One of the most popular state parks is Hot Springs National Park, home to the hot springs that give the park its name. The park offers hiking trails, campgrounds, and even a bathhouse where visitors can soak in the hot springs.
Your family will love the exciting and unique experience of taking a dip in the springs. This is particularly true if you have never visited such a place. It is an affordable yet memorable visit.
Other parks to visit are Lake Ouachita State Park, Splash Zone Water Park, Pinnacle Mountain State Park, Petit Jean State Park, Diamonds State Park, and any theme park of choice.
Hiking
If you or your family love hiking, we cannot think of a better place to do it outside of your favorite places. Arkansas is the proud home of the Ozarks, a beautiful display of high mountains and greenery. Going hiking is one way to appreciate the scenery and it may be a one-time opportunity to get a good view.
There is a large expanse of forests, rivers, and mountains that make hiking a dream adventure if you like hiking. If you do not have an affinity for hiking but would love to see the sights with loved ones, you can tag along on horseback, on an ATV, or using a bike.
Buffalo National River
Another must-see destination in Arkansas is the Buffalo National River, a beautiful stretch of river that winds through the Ozark Mountains. Families can go canoeing, kayaking, and fishing in the river, as well as exploring the many hiking trails that run alongside it.
Museums
Arkansas is also home to several family-friendly museums, such as the Museum of Discovery in Little Rock and the Peel Mansion Museum. This hands-on science museum is perfect for children and has exhibits on topics such as energy, the human body, and Arkansas history.
This is only one of the many museums with historically interesting facts that will educate and excite anyone, including kids. So, check out all the museums within the area of your vacation to get the best out of your visit.
Fishing
The freshwater in many parts of Arkansas makes it ideal for fishing. If you or your family have a love for fishing, you will find the city a treasure trove of different fish species. There are many catfish, trout, walleye, and bass, among other types. It will interest you to know that Arkansas produced the biggest brown trout that currently holds the world record.
Another perk is that the city has a place like Bear Creek Springs, a trout farm where you can fish for trout without needing a license or fishing gear. The farm provides you with the required gear, and even if you do not know anything about fishing, the farm can make it a fun outing. All you need to pay for is the fish you catch.
Berry Picking
Did you know some places allow you to pick your berries for only a small amount of money? Arkansas is home to many berry farms where you can visit with your family and pick as many berries as you can carry.
The kinds of berries that can be harvested depending on the season. However, there are typically strawberries, blueberries, apples, peaches, raspberries, blackberries, and other berries. The best part of this activity is that kids usually love it, so you can add it to your to-do list of vacation places.
Spelunking
Have you or your family ever been spelunking? If you have never gone on this type of adventure, Arkansas is an ideal place to start. The city has several caves and openings in the ground with many stalagmites, stalactites, and other formations that may look weird but are beautiful together.
In other words, Arkansas has more than just sights and sounds above ground to offer. You will find many jaw-dropping wonders below the ground if you take the time to explore. The best part is that temperatures in these caves and openings are surprisingly stable all year. So, you can go spelunking any time of the year, including winter.
When's the Best Time to Visit Arkansas with Kids?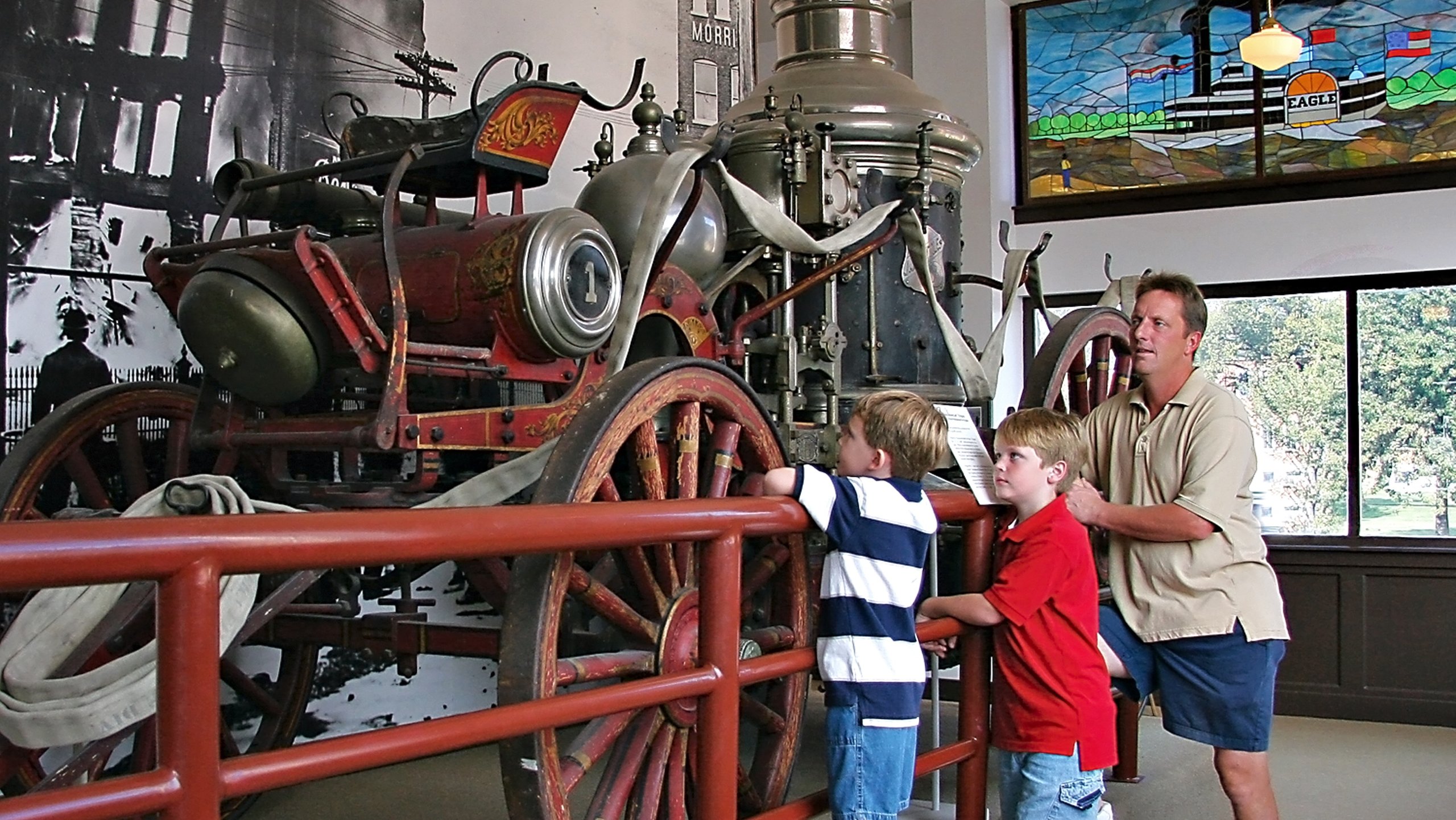 Some experts and locals will tell you that the best time to visit Arkansas is in September and October. However, this time frame may not work if you have school-age children. They will still be in school during those months. Unless you are going alone, this time does not work, although September and October have the best weather for vacationing.
We can say that the best time to visit Arkansas with children depends on the activities that you want to do. Spring and fall are great seasons to visit if you want to explore the great outdoors. The weather is mild, and the fall foliage is spectacular.
However, summer is the best time to visit Arkansas with children. Since they will be in school for other months of the year except for summer and winter, that time of the year is the ideal time for outdoor activities. This is especially true because children will want to explore.
June is the best summer month to go to Arkansas if you want to avoid the peak heat period. That also means it should be when school lets out early unless you have a pass for your children to be exempt from school. Ensure you select the best outdoor activities for them to keep them from getting sunburned.
Avoid hiking or going on long walks under the sun. The sun is not the only thing you would have to battle; summer also means an abundance of biting bugs. In other words, there will be mosquitoes and chiggers to battle.
Also, use sunscreen or sunblock on your kids every time they have to go out in the sun. Alternatively, use protective clothing and hats to keep them from getting sunburned.
What's the Weather in Arkansas Across the Year?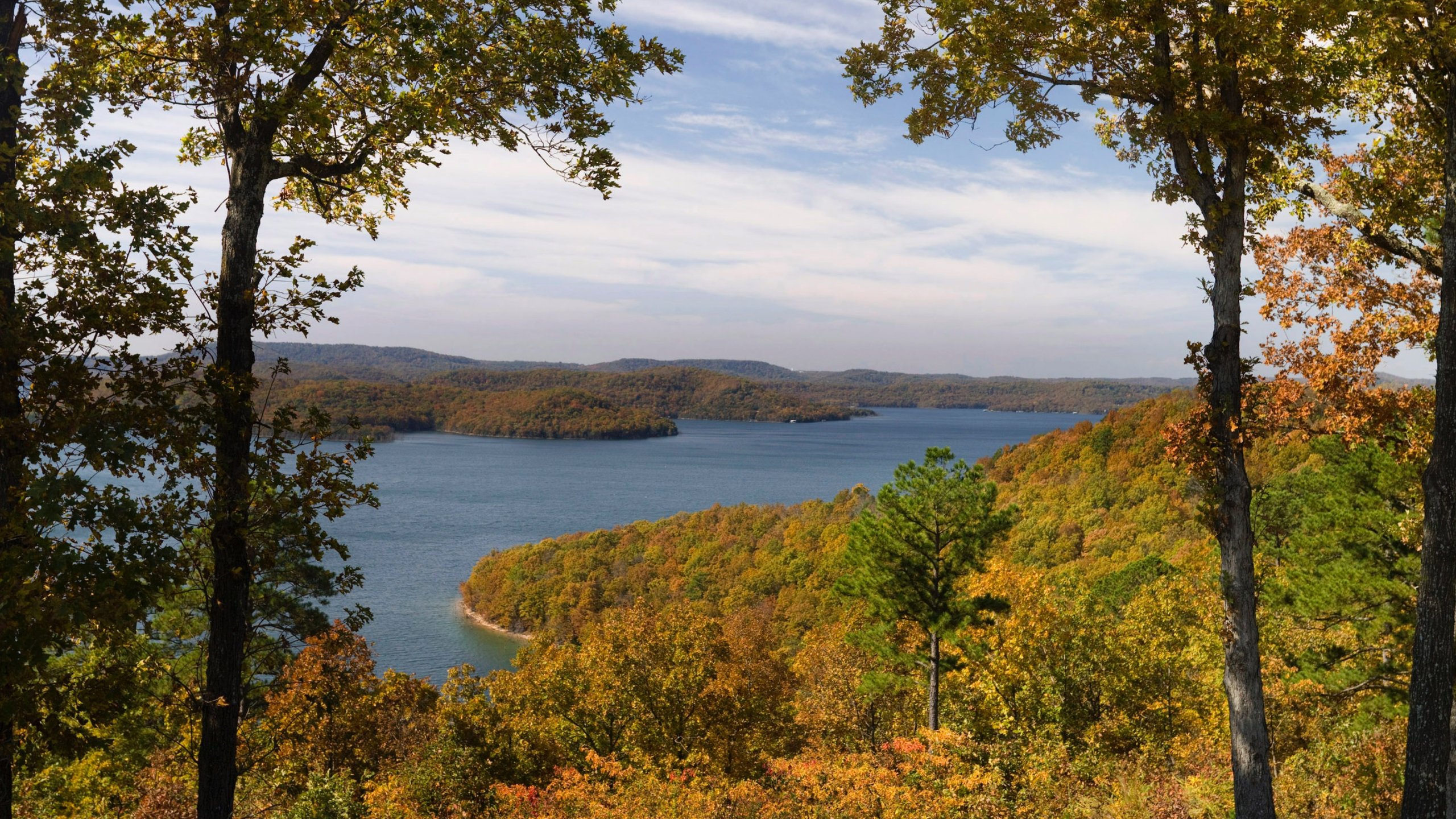 Arkansas has a temperate climate, with hot summers and mild winters. The average high temperature in the summer is around 90 degrees Fahrenheit, and the average low temperature in the winter is around 40 degrees Fahrenheit.
The state also receives an average of 50 inches of rain per year, with the most rain falling in the spring and early summer. The weather is warm without being hot between April and early June and from September to mid-October. Spring is also an excellent time because the weather is cool without being cold.
What's the Perfect Length of Time to Spend in Arkansas?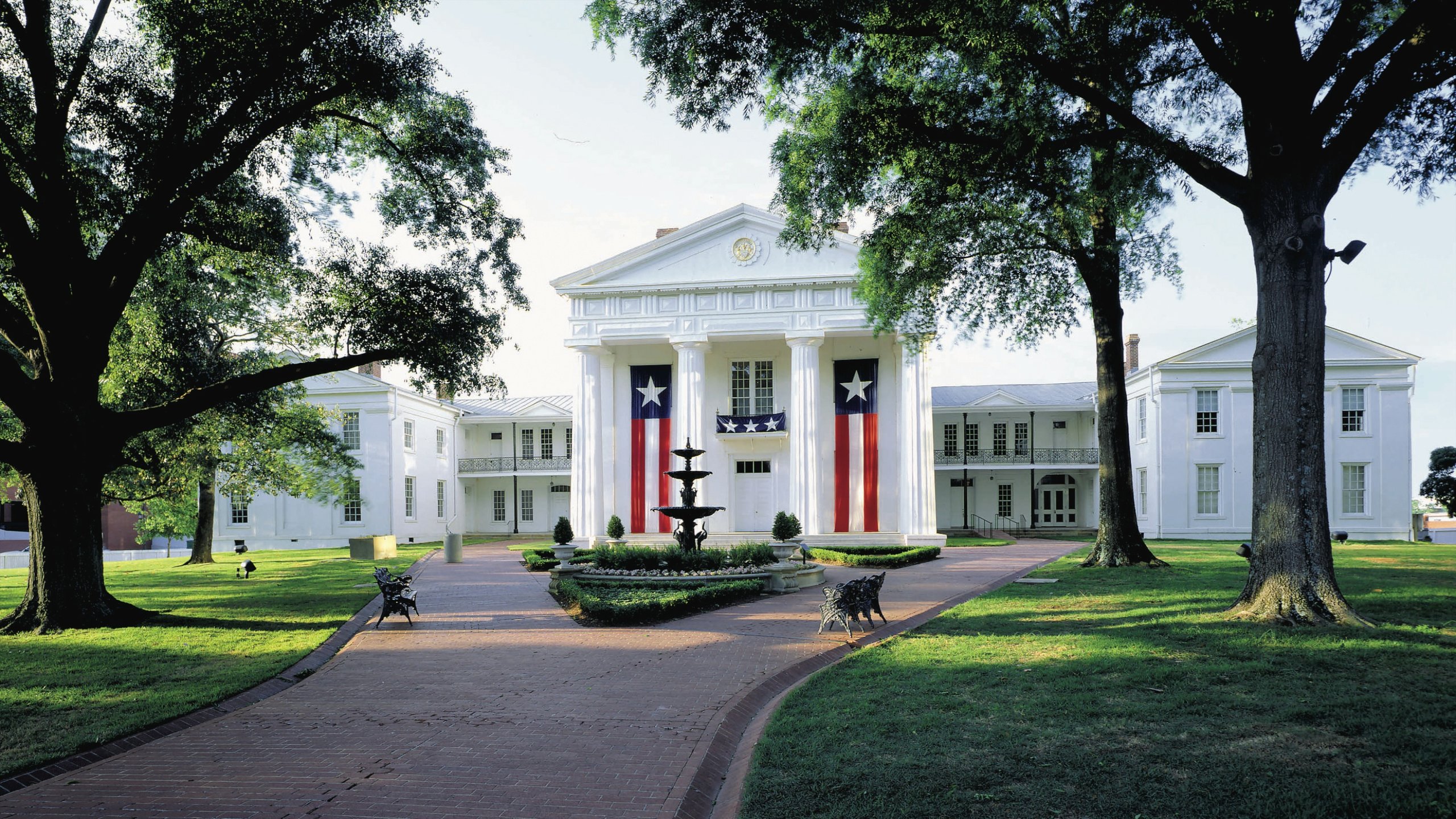 There is no perfect length of time to spend in Arkansas. It all depends on the activities that you want to do. As mentioned, there are numerous activities you and your kids can engage in throughout the year, although it will vary based on the activity and weather.
If you're planning on visiting Hot Springs National Park and the Buffalo National River, a weekend trip is enough. However, if you want to explore more of the state, such as visiting several state parks, museums, and other attractions, we recommend a week-long vacation to enjoy everything.
If you have more than one activity on your list, you may need several days to get the best out of them. A ten-day vacation is ideal if you have never visited Arkansas, so you can thoroughly enjoy the sights and sounds.
The Best Things to Do with Kids in Arkansas
Going on a vacation with your kids is no mean feat. Because children typically have a short attention span, it is a challenge to hold their attention for long periods of time. It is different when you go alone, but children need activities.
In light of this fact, it is crucial to have the right activities that can keep your kids engaged throughout your vacation, and we have listed some of the things to do with kids in Arkansas below:
Visit Hot Springs, National Park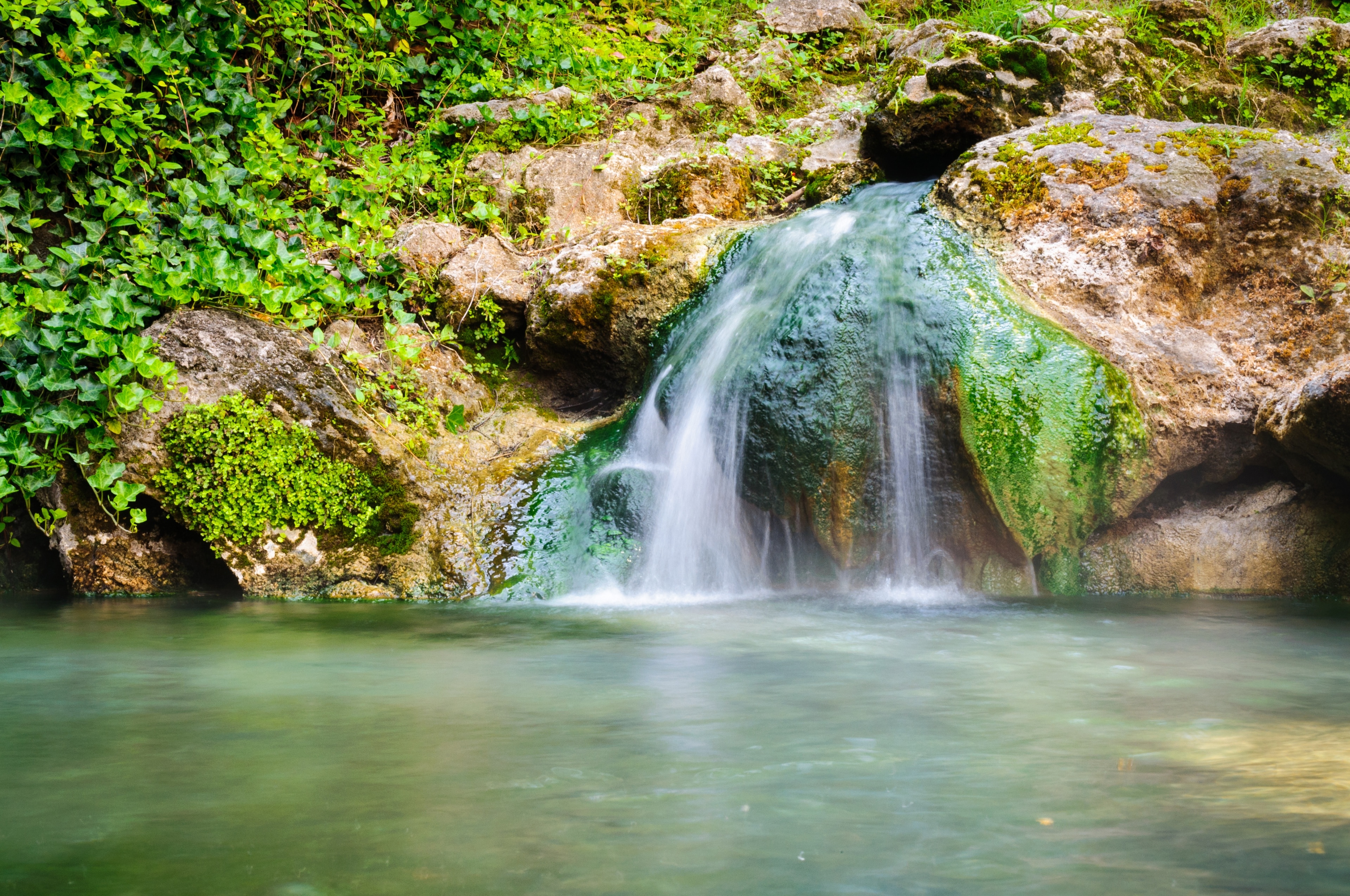 As mentioned earlier, Hot Springs National Park offers a variety of activities for families, even children. You can engage in different activities in this location, such as hiking, camping, and soaking in the hot springs.
Go Canoeing or Kayaking in the Buffalo National River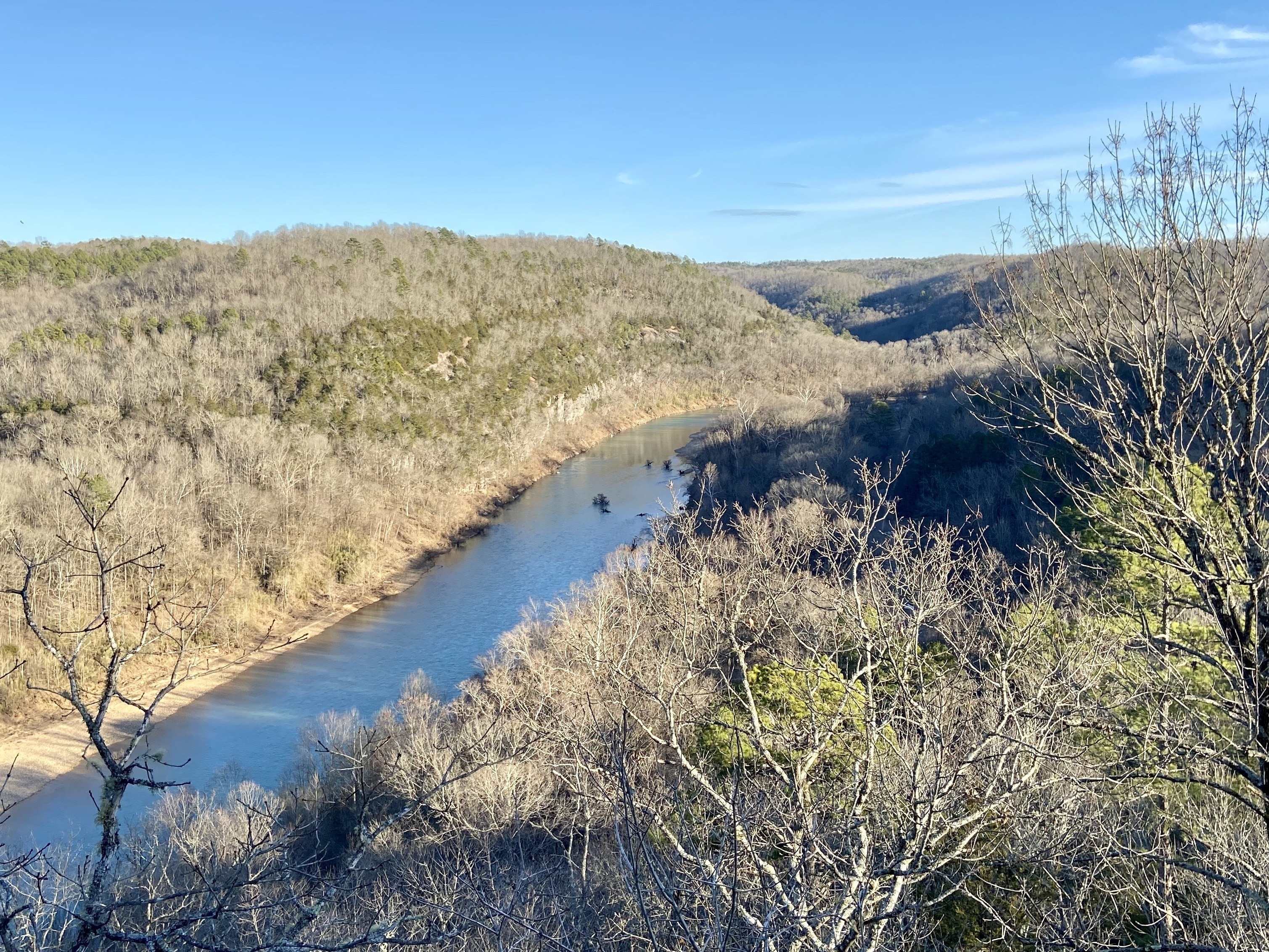 This beautiful stretch of river is perfect for a family adventure. Did you know you can take your kids kayaking? It may be an out-of-this-world experience for them and something to talk about for some time. Canoeing and kayaking may be ideal for city kids, so consider this option.
Explore the Museum of Discovery in Little Rock
This hands-on science museum is perfect for children. The primary reason is that it has exhibits on topics, such as energy, the human body, and Arkansas history. Your kids may find this visit exciting but also educational for applicable topics in school. With exhibits to explain national and state history and human anatomy, you may get more than just a vacation from this experience.
Visit the Little Rock Zoo
This zoo is home to a wide variety of animals, including elephants, lions, and giraffes. While there are zoos in different parts of the country, and your kids have probably been to one or more, visiting one in Arkansas may be a different experience.
The zoo holds over 700 animals spanning about 200 species. So, you may see animals or species you have never seen before. It does not even have to be a one-day experience; if all goes well, the children can return for more excitement. They may not see everything in only one visit and may demand more.
Explore Crystal Bridges Museum of American Art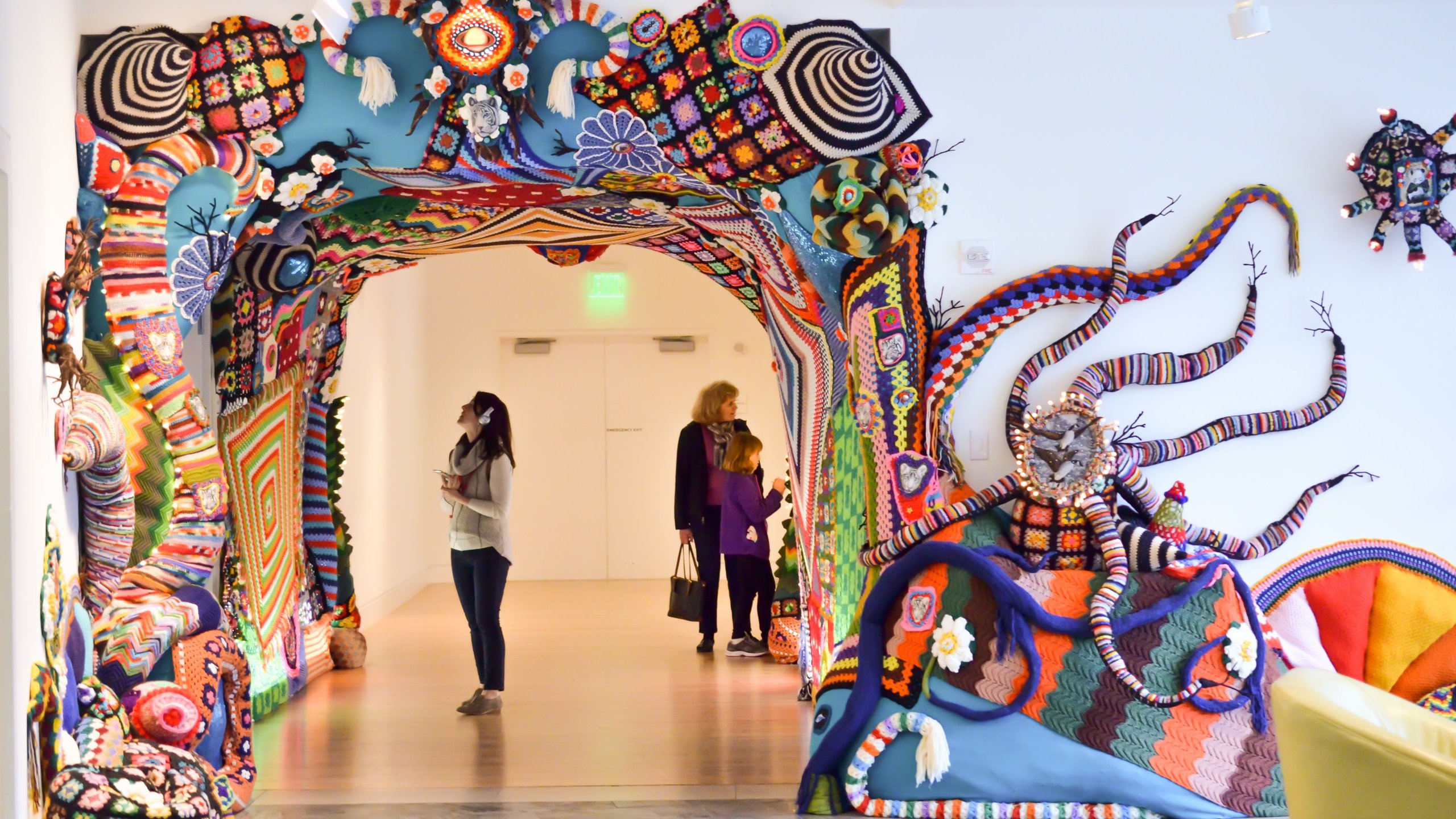 This world-class art museum is located in Bentonville and has a variety of American art, including works by Norman Rockwell and Georgia O'Keeffe. In other words, it holds a precious and exciting array of American art from the Colonial to the contemporary era.
Since schools typically have history lessons, visiting this museum may serve two purposes. Let your kids enjoy their time on this trip while learning something new about the country. However, be ready to answer many questions, especially if there is no guide at hand to answer them.
Visit the Clinton Presidential Center
This museum and library are dedicated to the presidency of Bill Clinton and you will find them in Little Rock. Like a few other museums, such as the Fort Smith Museum, the Clinton House museum can prove to be an educational trip for you and your kids.
It has research facilities and archival collections, as well as educational programs, special events, and exhibits. They are all geared toward giving an equal opportunity to everyone, and your family can learn about inclusiveness from the materials.
Take a Trip to the Arkansas Alligator Farm & Petting Zoo
This farm is home to alligators, as well as a variety of other animals, such as snakes, monkeys, and birds. Families can take a guided tour to see different types and sizes of snakes and alligators. You can even hold a baby alligator, which is a thrill for your kids.
If you have never had this type of experience, now is your opportunity to cross it off your bucket list. You can also take pictures to remind you and your kids of that experience.
Visit the Ozark Folk Center State Park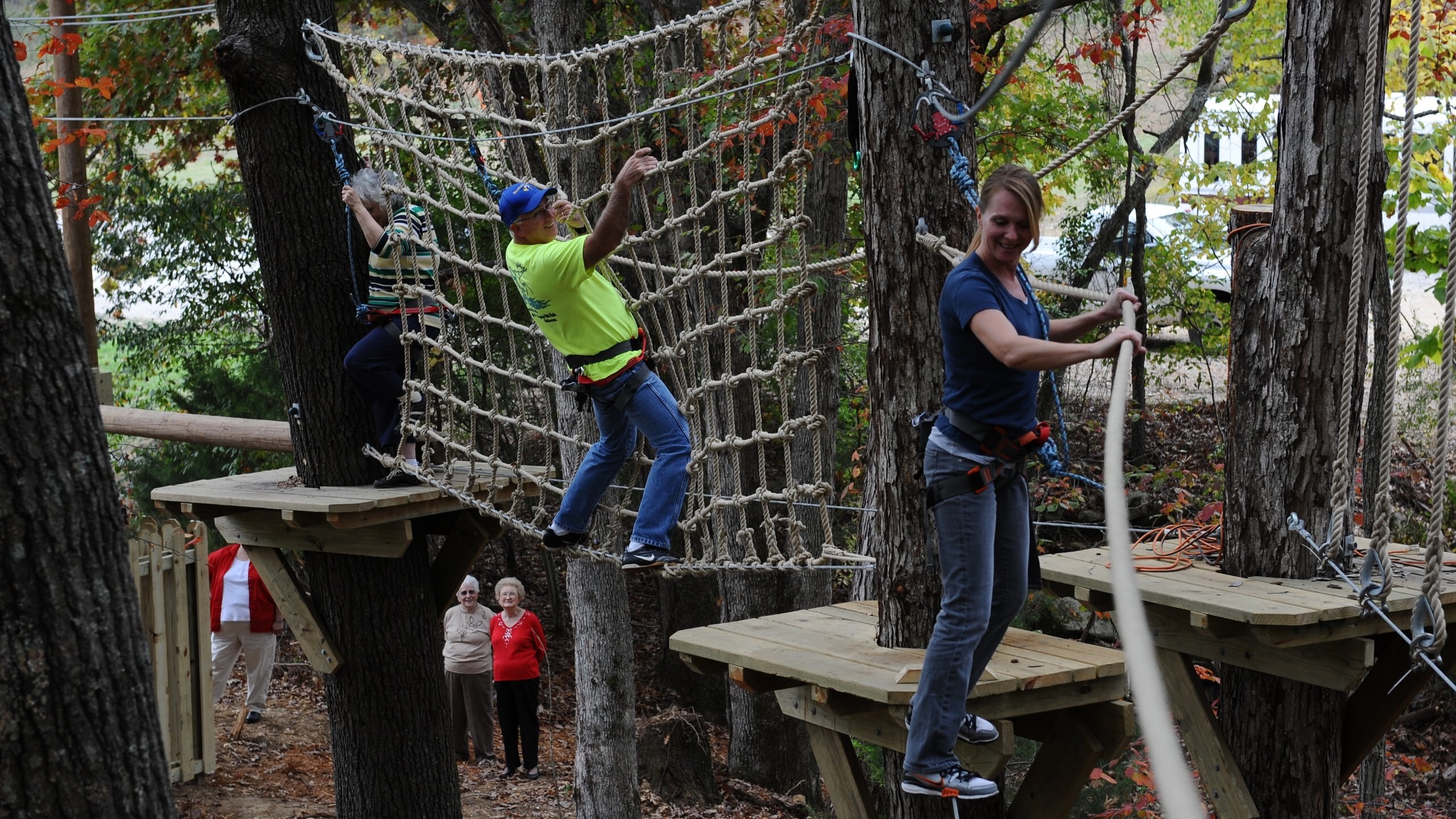 This state park is dedicated to preserving the culture and heritage of the Ozarks. Families can attend music and dance performances, watch craftspeople at work, and even take classes in traditional Ozark crafts. You will learn a lot about the Ozarks and Arkansas as a state by engaging in this state park activity.
Head to Magic Springs and Crystal Falls
This amusement and water park is perfect for a summer day trip. There are roller coasters, water rides, and a variety of other attractions to keep your kids enthralled. With only a token fee, your kids can enjoy as many fun activities as they can handle on one trip.
The Best Family Hotels & Resorts in Arkansas
Now that you know some of the most exciting and fun-filled places to visit and activities to engage in, the next thing to determine is the best hotels and resorts in those areas. You may find affordable accommodations if you visit a college town. The hotels in these places should be comfortable without letting you break the bank.
So, here are a few of them to consider:
The Arlington Resort Hotel & Spa in Hot Springs
This historic hotel is located in the heart of Hot Springs and offers a variety of amenities, such as a spa, indoor pool, and fitness center.
The Embassy Suites by Hilton Little Rock
You will find this hotel in the downtown area. It is a spacious and lovely place to stay with your family because it offers spacious suites, a fitness center, and an indoor pool.
The Big Cedar Lodge in Ridgedale
This luxurious resort is located in the Ozark Mountains and offers a variety of amenities, such as a spa, golf course, and indoor pool. It also has rooms with spectacular views of the Ozarks, which adds to your overall vacation experience.
The Peabody Little Rock
The Peabody Little Rock hotel is located in the downtown area of the city. It offers a wide variety of amenities, including a fitness center, a variety of dining options, and even a swimming pool.
Sugar Ridge Resort
There is a reason it is called the Sugar Ridge Resort. The place has amazing views and exciting sights, with rooms that can sleep up to fourteen people. It also offers different outdoor activities that you and your family can do together. If you want to shut out the digital world for the duration of your vacation, this resort is your best option.
Candlewood Suites
This hotel is affordable and lets you experience the beauty and sophistication of Hot Springs without spending an arm and a leg. A king suite can accommodate 6 people, including three children. In addition, there are luxuries that include BBQ facilities and a pool, all at a fair price.
Holiday Inn Express Hotel and Suites
If you have a budget for your family vacation, this hotel and suite is your ideal place. While it is affordable, the place does not scrimp on attractions, amenities, and activities. There are many room options for families that include the deluxe queen. It features in-room facilities and two queen-sized beds.
What's the Average Cost of a Hotel in Arkansas?
The average cost of a hotel in Arkansas varies by location and time of year. During peak season, hotels in popular tourist destinations, such as Hot Springs, can cost around $150 per night.
In less touristy areas, such as the Ozark Mountains, prices can be as low as $80 per night. However, during off-peak seasons, the prices tend to drop considerably, but that may mean some of the attractions will not be open for enjoyment.
As we have already explained, there are always budget-friendly hotels, suites, and resorts for families on vacation. You may be skeptical about what these places will look and feel like because of their prices, but you may be surprised. It helps to speak with as many locals or travel agents as possible to have more options.
The Best Places to Eat with Kids in Arkansas
What is a vacation to a beautiful place without eating some of the best dishes? Before you can have a wholesome experience while vacationing in Arkansas or any other place, you must determine the best places to eat. It is not only for you but for your kids, and kids can be picky eaters.
The Flying Fish in Little Rock: This casual seafood restaurant is perfect for families, with a kid-friendly menu and a variety of dishes, such as burgers, fried catfish, and hushpuppies.
The Whole Hog Café in Little Rock: This BBQ restaurant is famous for its pulled pork and ribs. They also have a variety of sides, such as coleslaw and baked beans.
The Little Oven in Hot Springs: This bakery and café offer a variety of sandwiches, pastries, and desserts. It's a great spot for a casual lunch or breakfast with the family.
Dondie's White River Princess in Des Arc: This riverside restaurant is perfect for a family dinner, with a variety of seafood, steak, and chicken dishes, as well as a kid's menu.
The Yellow Rocket Café in Little Rock: This casual restaurant serves a variety of dishes, including sandwiches, salads, and burgers. They also have a kid-friendly menu and a play area for children.
The Best Day Trips from Arkansas That the Whole Family Will Love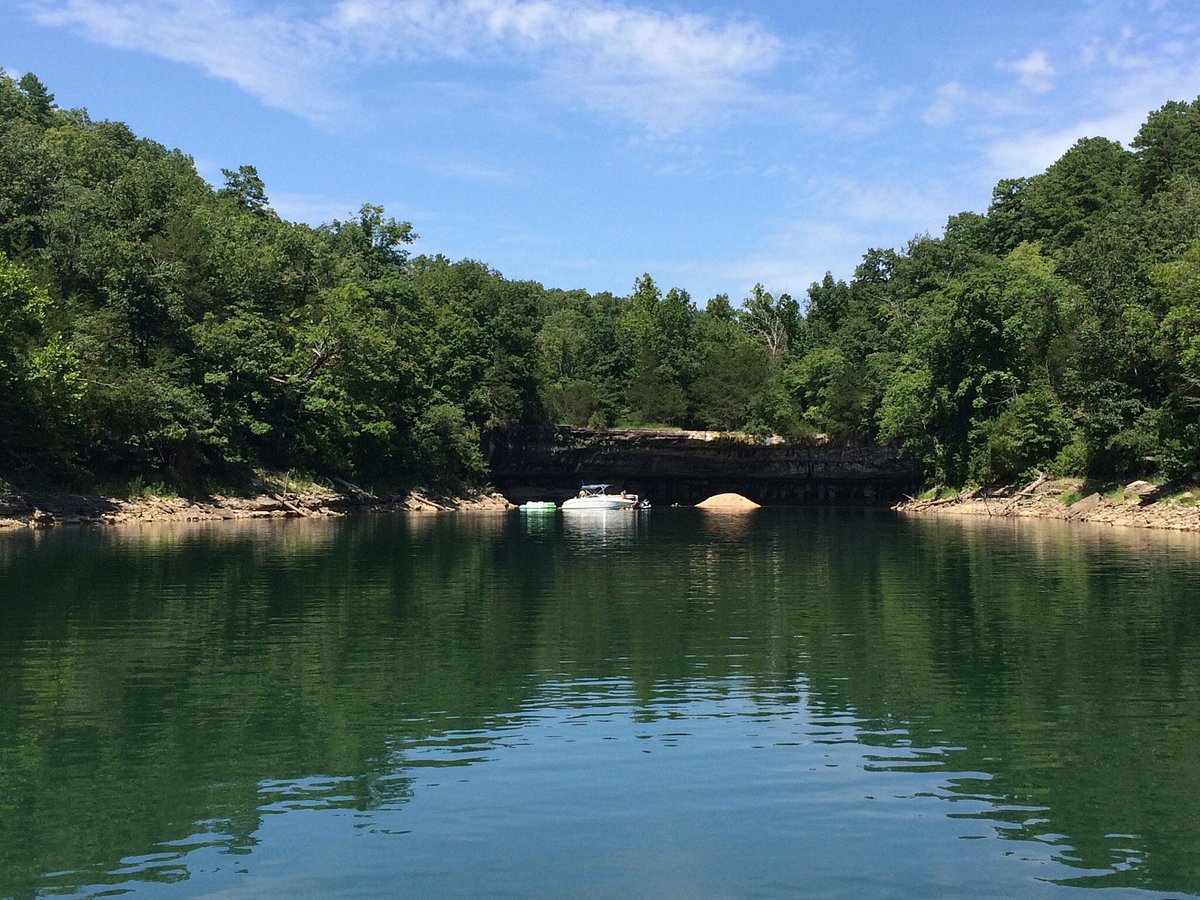 Many cities have tourist attractions that will keep visitors enthralled for many hours. The same is true of Arkansas; there are several places to take day trips to, whether you have a large or small family. Check out some of the places that a whole family can visit from Arkansas:
Head to Eureka Springs: This charming Victorian town is located in the Ozarks and offers a variety of activities, such as shopping, dining, and exploring the many historic sites.
Visit the Memphis Zoo: You will find this world-class zoo just across the border in Tennessee. It offers a variety of animals, such as elephants, lions, and gorillas. There are also reptiles of all types, even those you have never seen.
Take a trip to the Crystal Bridges Museum of American Art in Bentonville: We have already explained why this museum is one of the best places to visit. You and your kids can learn new things about the Colonial and contemporary eras from this trip.
Visit the Memphis Rock 'n' Soul Museum: This museum is located in Memphis, Tennessee, and offers a look at the history of rock 'n' roll and soul music. If you love that genre of music, you will have a swell time on this trip.
See the Sights in the National Civil Rights Museum in Memphis: This museum is located at the site of the Lorraine Motel, where Martin Luther King Jr. was assassinated, and offers a look at the history of the Civil Rights Movement.
How to Get Around Arkansas During Your Vacation
The best way to get around Arkansas during your vacation depends on the activities you have planned for your trip. Some places will work better if you take a tour bus, such as going for the National Park duck tours, while others will require a car. You may even find places where you can go horseback riding.
If you're planning on visiting Hot Springs National Park and the Buffalo National River, a car is the best option for getting around. This will give you the freedom to explore the area at your own pace.
However, if you're planning on staying in a city, such as Little Rock, and want to explore the downtown area, you will not need a car. You can easily get around by foot or public transportation. This will ensure you see and enjoy the sights and sounds while on your trip.
The Best Ways to Get to Arkansas for Your Vacation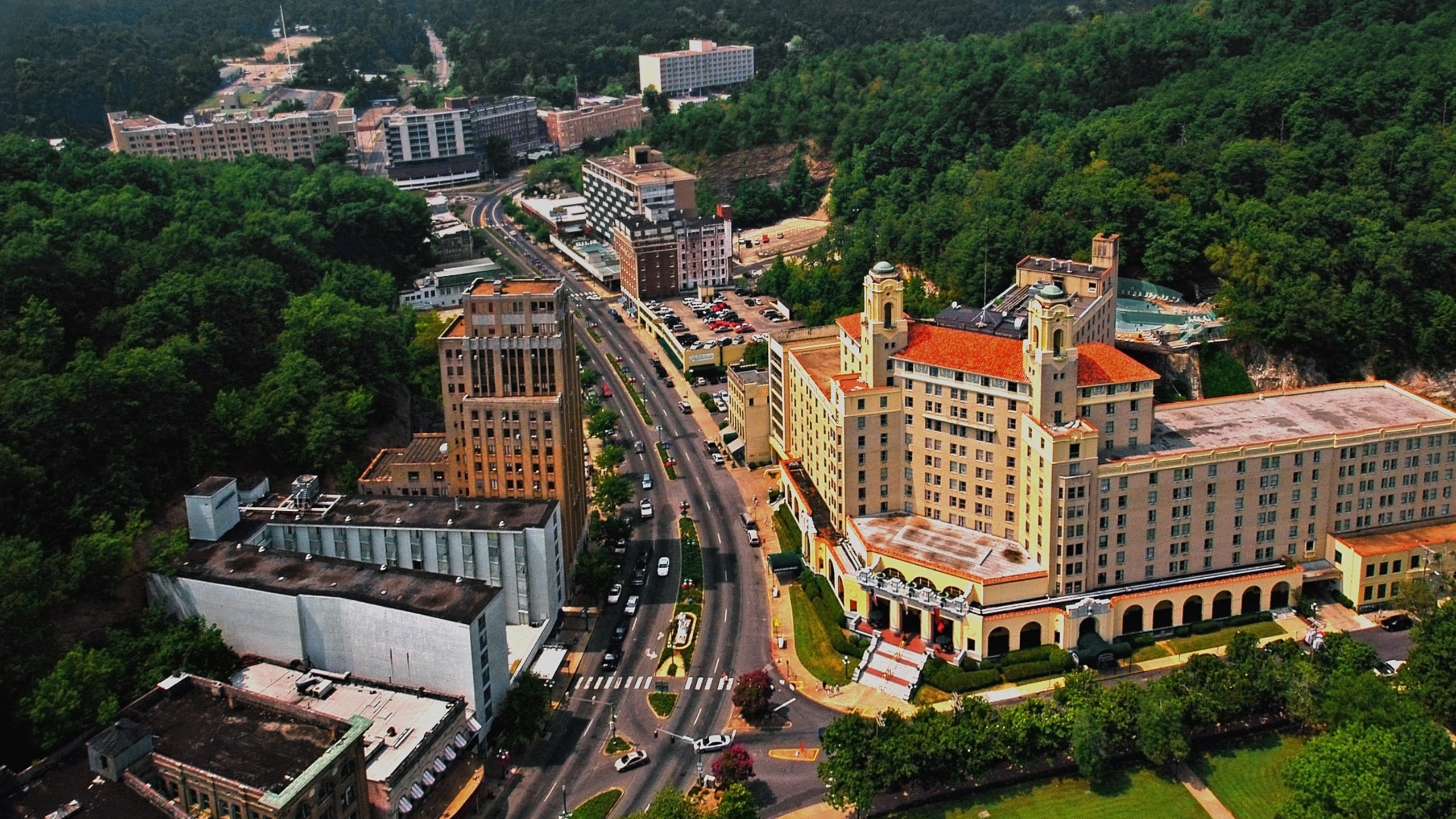 The best way to get to Arkansas for your vacation depends on where you are coming from for the trip. If you're flying, the major airports in the state are the Bill and Hillary Clinton National Airport in Little Rock and the Northwest Arkansas Regional Airport in Fayetteville.
If you're driving, Arkansas is accessible by several major highways, such as I-40, I-30, and I-55. You can also access the state by train. Amtrak offers service to several cities in Arkansas, including Little Rock and Fort Smith. You will find Miss Laura's Visitor's Center if you go through Fort Smith because that is the official welcome center.
Sometimes, it is best to have your car while on a trip. It can reduce the stress of finding a means of transportation and if you have a large family, you will all come and go as one unit. However, the downside is that it may be expensive to maintain. Besides, you may lose your way in unfamiliar territory.
5 Top Tips for Staying Safe in Arkansas When Visiting with Kids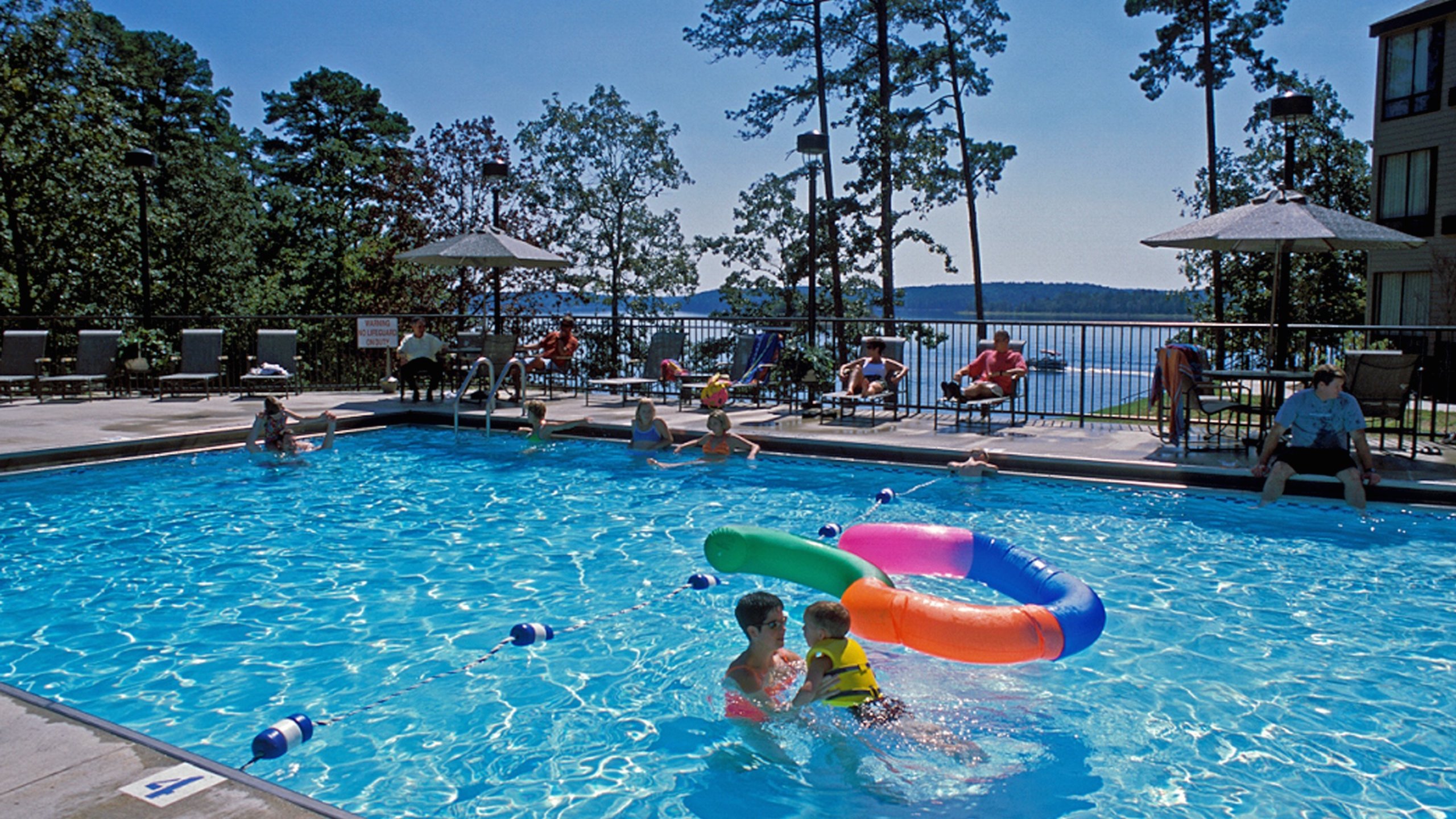 While it may seem like the dream vacation spot for your family, knowing the basics of what to do to keep yourself and your family safe is still crucial. Therefore, the following are some tips to help you maintain safety while on your family trip:
Monitor Children: Always supervise children when swimming, whether it's in a hotel pool, a lake, or a river. Keep them out of public pools if you are unsure of the water quality. If they must be in the water, ensure they take a shower before and especially after swimming.
Watch the Weather: Keep an eye on the weather conditions, especially during the summer months when thunderstorms and flash floods can occur. Lightning may also be frequent, which can be dangerous for everyone, not just children.
Be Vigilant: You must take note of your surroundings whenever you are out and about, whether alone or with your family. It is crucial to take precautions when hiking or exploring remote areas, especially if you go with your kids. Additionally, wear protective gear and use sunscreen when hiking.
Be Prepared: Always have a first aid kit on hand and be familiar with basic first aid procedures. You never know when it will come in handy; without emergency numbers, you will need to care for an injury before help can come. Besides, the distance between your hotel and the nearest hospital may be far.
Learn the local laws and regulations: Keep yourself abreast of all the laws and regulations that govern the area or state. Always follow posted signs and guidelines when visiting state or national parks and other recreational areas.
Conclusion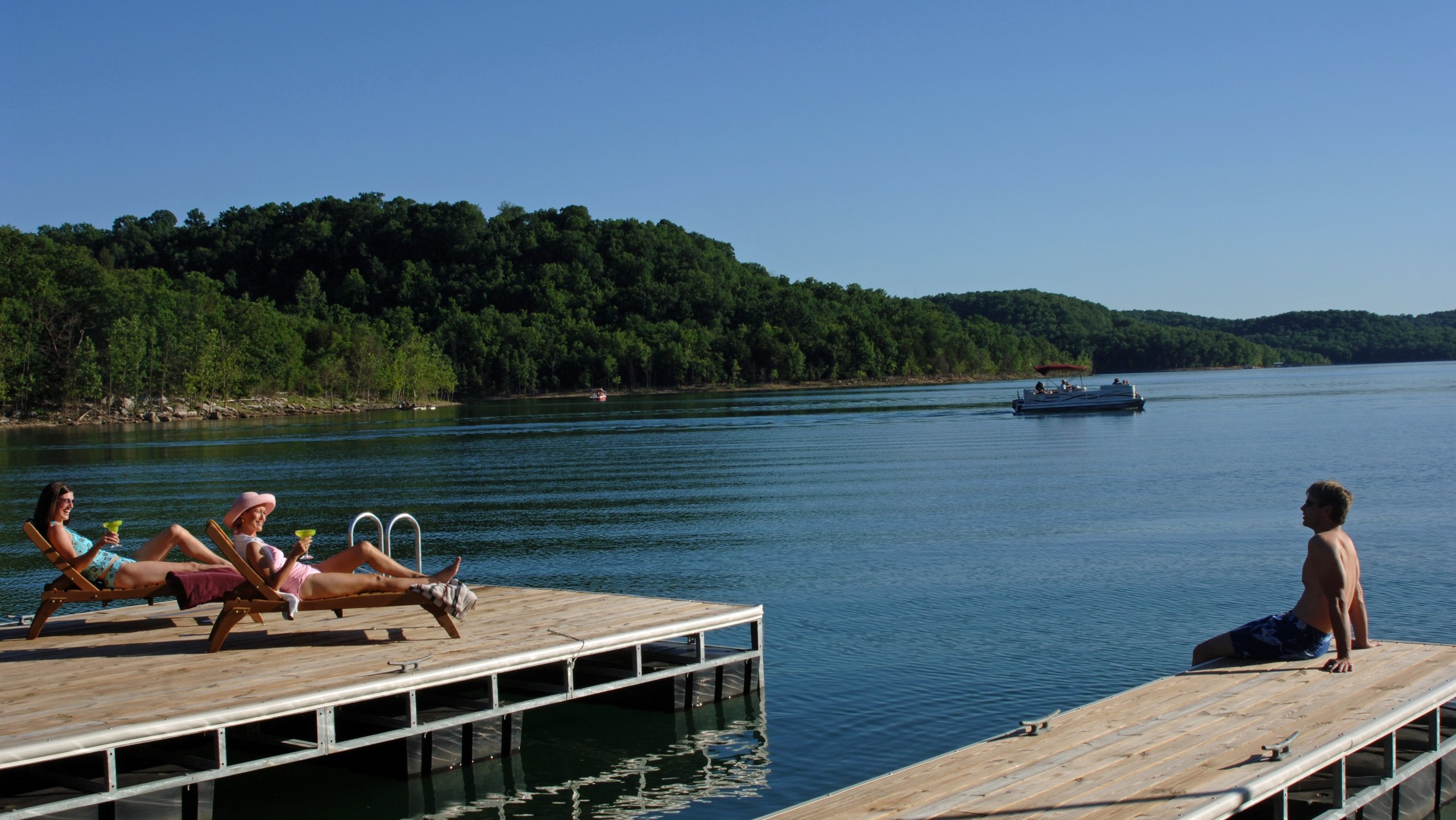 There are many destinations and vacation spots to visit while on holiday or taking time off for yourself. However, not all of them are family-friendly, so going on a family tour restricts where you can visit. Fortunately, Arkansas has family-friendly spots and affordable places to visit.
Overall, Arkansas is a great family vacation destination, with a variety of activities and attractions that are perfect for families with children of all ages. From hiking and swimming to exploring museums and zoos, there's something for everyone to enjoy. The state has many natural attractions, and you do not have to spend a lot of money on this visit.
With its affordable hotels and delicious local and international cuisine, it's also easy on a budget. Your family vacation in Arkansas is sure to be a trip that everyone will enjoy and remember for years to come if you properly plan.
More about our TFVG Author