Arkansas might not be the first destination your mind ventures to when you're thinking of going on vacation. Little do most know that Arkansas offers natural beauty that will leave any visitor awestruck.
From the rolling hills and vast valleys to the majestic wildlife roaming in the open fields, it's not hard to comprehend why Arkansas is also known as "The Natural State."
Whether you prefer an Arkansas vacation for the beautiful outdoors or your family is more into the hustle and bustle of city life, the state has great family resorts that will give you and your family the vacation you've been dreaming about.
Best Resorts in Arkansas for Families
Family vacations can be a hassle to plan. Finding the right place to stay significantly determines any vacation's success. So, if you and your family are looking for the best family resorts in Arkansas, where your family can sit back and relax, look no further.
Here are 10 of the best resorts in Arkansas for families.
Los Lagos by Wyndham
There is no better way to enjoy Hot Springs Village in Arkansas than at a pristine vacation resort. Los Lagos at Hot Springs Village is one of those family resorts where you need to enjoy the area's beauty and take in all it offers.
Depending on the size of your family, you have the option to reserve a studio room that sleeps four guests with one bathroom, up to a two-bedroom deluxe suite that sleeps a family of six and has two bathrooms. Private room amenities are plenty, with a fireplace, patio, and jetted bathtub.
While the rooms are luxurious on their own, the resort offers attractive outdoor draws, including lakefront living and beautiful views of the rolling hills. Hot Springs Village has endless activity and entertainment offerings if you desire to get away from the resort for a few hours. These offerings include the Buckstaff Bathhouse, Lake Ouachita, and Hot Springs National Park.
Soak up what Arkansas has to offer by visiting Los Lagos by Wyndham and take your family on the vacation they deserve.
Cedar Lodge Resort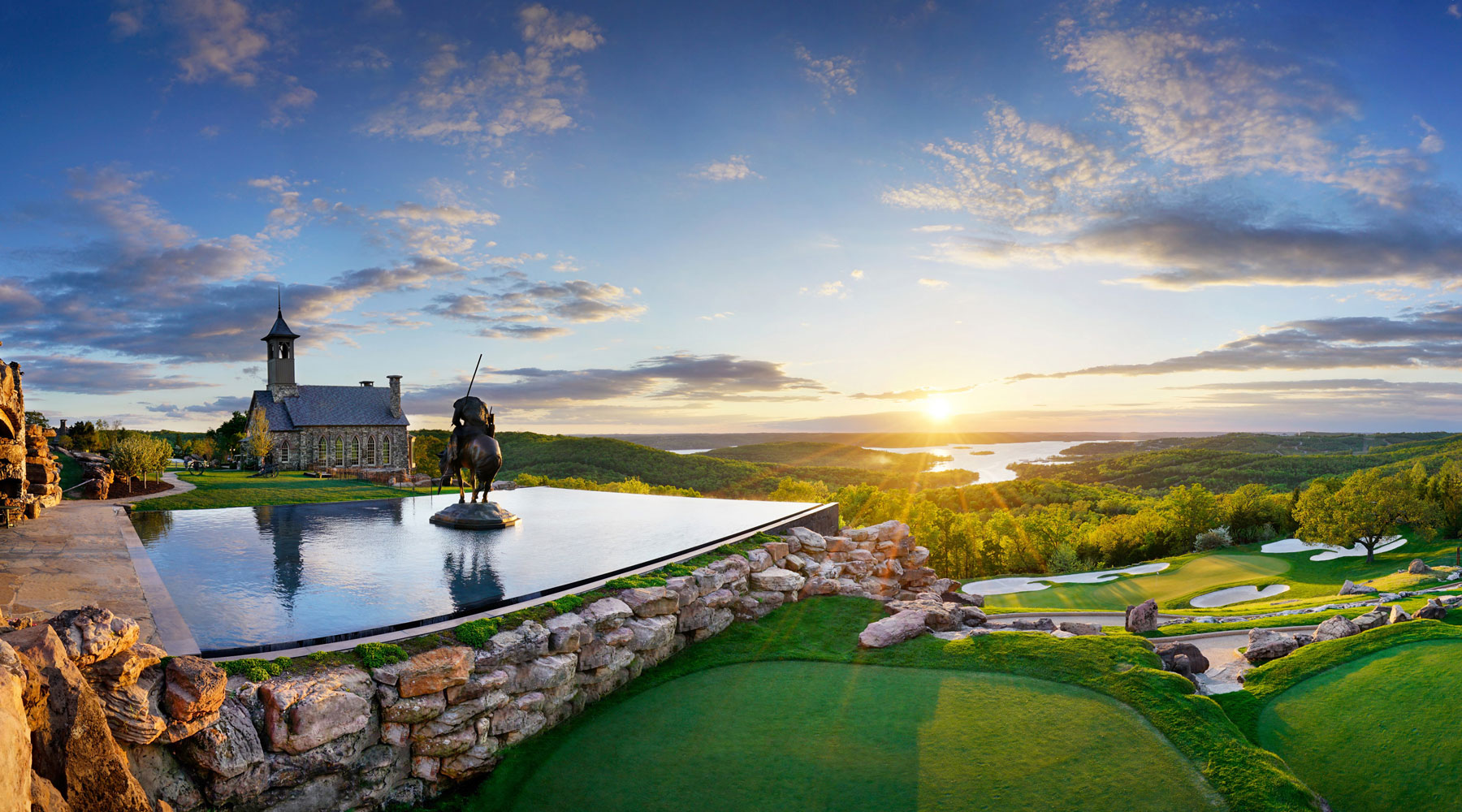 Luxury meets rustic at the Cedar Lodge Resort in Bella Vista, AR. This lakefront property is located on Loch Lomond Lake and has panoramic views of some of the most beautiful scenery the Ozark Mountains can offer.
When visiting Cedar Lodge Resort, you will have the opportunity to partake in endless outdoor activities including, fishing, biking, hiking, and boating. The resort is also close to several golf courses, so you can conveniently enjoy the relaxing game while on your family vacation.
Cedar Lodge is 7,600 sq. ft. and has seven bedrooms, five and a half bathrooms, and can sleep up to 22 guests at one time. Amenities are endless, with the highlight being the hot tub, sauna, fire pit, and large deck perfect for your family gatherings.
Complimentary entertainment that your whole family can enjoy includes a pool table, foosball, kayaks, paddleboards, and canoes. The lodge also has a built-in mini-cabin where the younger guests can crawl through the secret passageways where no adults are allowed.
Mountain Harbor Resort and Spa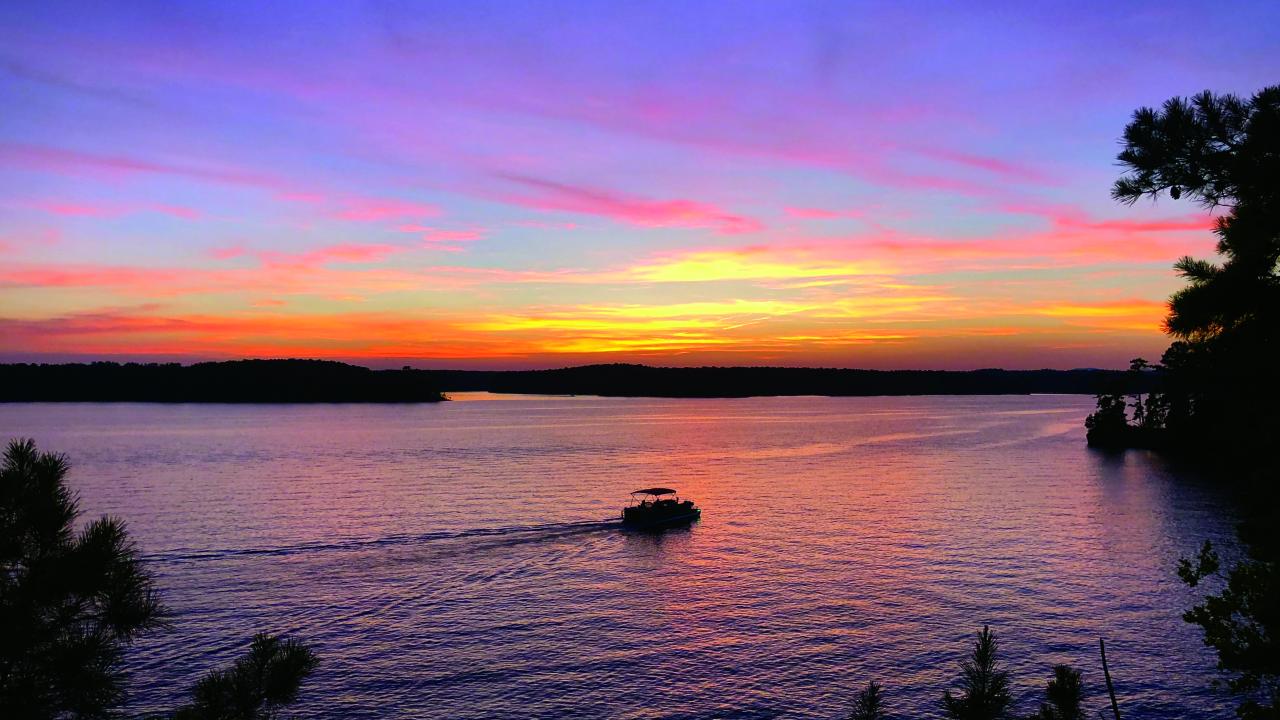 Another lakefront resort option is Mountain Harbor Resort and Spa. Nestled at the base of Hickory Nut Mountain in Mount Ida, Arkansas, this premier lakeside resort in Lake Ouachita has everything you need to create an unforgettable family vacation.
Family is the backbone of the Mountain Harbor Resort and Spa as it has been family-owned and operated by the Barnes family since 1955. The area offers hiking, biking, kayaking, and canoeing opportunities to help you get the most of the outdoor experience. You can also visit Camp Ozark, just over 20 miles away, for more family-friendly activities.
Mountain Harbor Resort and Spa was named the Best Resort in Arkansas from 2014 to 2021 and received the TripAdvisor Certificate of Excellence 2013 through 2018. Not to mention the award the resort received in 2020 as one of the top 100 spas in the US.
Don't only let the awards tell you how magnificent this resort is, see for yourself by booking one of the lodge rooms or a cabin for your next Arkansas family vacation.
1886 Crescent Hotel & Spa
If history plays an integral part in your family vacation resort decisions, 1886 Crescent Hotel & Spa in Eureka Springs, AR, is a noble resort option. Southern hospitality is evident as soon as you walk through the doors of this Victorian hotel, where warmth and relaxation will characterize your stay.
This iconic hotel offers guests various resort activities that keep the kids and a swimming pool and hot tub. While the kids enjoy activities around the resort, take a break at the New Moon Spa & Salon before grabbing dinner at SkyBar Gourmet Pizza-All on-site.
Experience the beauty Eureka Springs has to offer with fifteen acres of pristine gardens that you can hike, bike, or walk through to explore every inch of the property. If you and your family visit during the holiday season, you will become mesmerized by the area's transition into a winter wonderland.
Let the 1886 Crescent Hotel & Spa provide you with a southern hospitality experience as you enjoy the historic area.
The Capital Hotel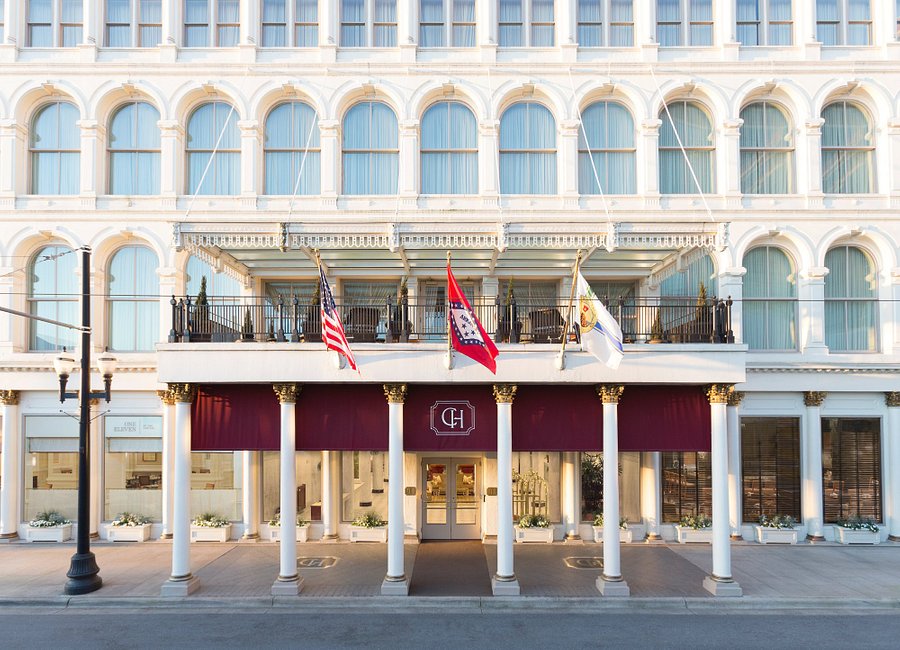 The Capital Hotel is just what you and your family need if you're looking for a unique stay in the capital of Arkansas. The Capital Hotel is also known as the "front porch of Little Rock" and encompasses elegance within the rooms as the layout and decor give you a timely feel.
With multiple room options, you are sure to find the perfect room to fit your family. Room amenities are plentiful, with the more luxurious amenities being bathrobes and slippers providing you with maximum comfort.
Seasonal activities ensure you stay entertained throughout your stay, and multiple dining options ensure you don't have to leave the hotel to get what you need. If you want to venture away from the resort for an evening, the convenient location makes it easy to get to local entertainment and dining.
Allow your family to experience true Southern Comfort with a stay at the elegant Capital Hotel in Little Rock, Arkansas.
Club Wyndham Resort at Fairfield Bay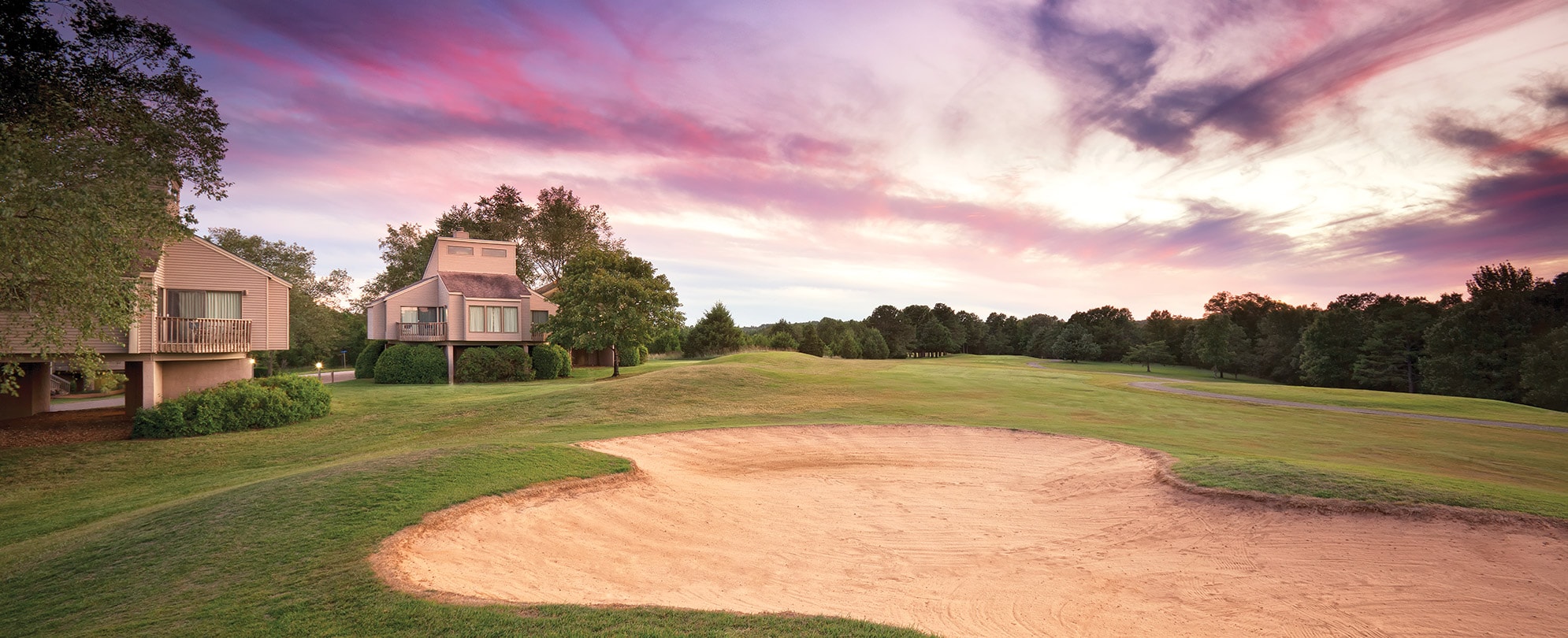 Whether you are looking for mountains, lakes, or recreation, Club Wyndham Resort at Fairfield Bay has it all. Sitting on 14,000 acres, you are bound to experience what the Ozarks has to offer with multiple outdoor activities including, ATV or UTV trails, hiking, and walking. Don't forget to visit the lake beach access to soak up the sun.
After a day full of outdoor adventure, relax by the pool or BBQ your favorite vacation dinner before taking a boat out for a sunset cruise on the lake. There is also a golf course on-site providing golfing families a chance to test their competitive skills.
Lodging at Club Wyndham Resort at Fairfield Bay consists of one or two-bedroom suites with four max guests in a one-bedroom and six to eight guest max capacity in two-bedroom suites.
Relaxation is the name of the game at Club Wyndham Resort at Fairfield Bay. Don't let the opportunity pass you up to enjoy the beauty of the Ozarks with outdoor activities while sleeping in a luxurious suite to finish out the day.
The Wharf Resort
Situated on the edge of Lake Hamilton at Hot Springs National Park, The Wharf Resort will get you and your family outdoors and promises a vacation you won't soon forget. The two-bedroom, two-bathroom condos sleep up to six guests with ease and ensure you are well-equipped for a day out on the lake.
Each unit has a wood-burning fireplace, wet bar, oversized whirlpool tub, and sits on the edge of Lake Hamilton, offering breathtaking views of the Ouachita Mountains. Spend your day out on the lake fishing and boating or relaxing by the swimming pool.
After a day on the water, come home to the resort and partake in a family basketball or tennis tournament, or try your hand at shuffleboard. If sports aren't your forte, sit around the Bar B Que grills and listen to your dinner sizzle as you drink a beer and relive the memories of the day.
Whether you are in Arkansas for a relaxing vacation or enjoy testing out your skills on the water or sports court, The Wharf Resort has the perfect range of activities for a family of all different ages.
Crown Point Resort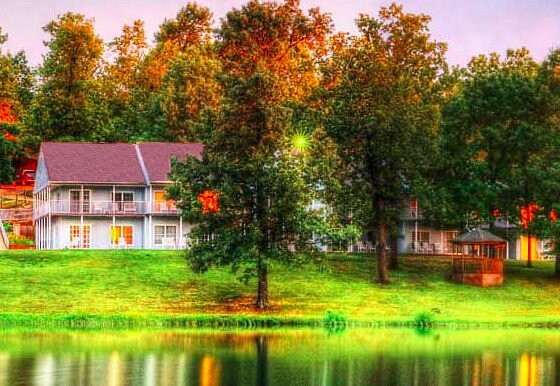 If you haven't picked it up yet, Arkansas is full of majestic lakeside resorts that encompass serenity and create a relaxing vacation for all who visit. Crown Point Resort in Horseshoe Bend, AR, is no exception.
The majestic Crown Lake creates the perfect ambiance for a peaceful retreat at the lake, and the rustic lodging options only add to the theme. With the choice of lakefront units or log cabins, the perfect style and size of a private lodging option are available to suit your family.
An on-site recreation center houses the indoor swimming pool and fitness center, while outdoor activities consist of fishing, swimming, boating, and hiking. Enjoy the native wildlife as the lake attracts everything from deer to bald eagles.
Sit out on the porch or find the gazebo by the lake and enjoy the sound of the lake as you breathe in the fresh Arkansas air at Crown Point Resort in Horseshoe Bend.
Ouachita River Haven Resort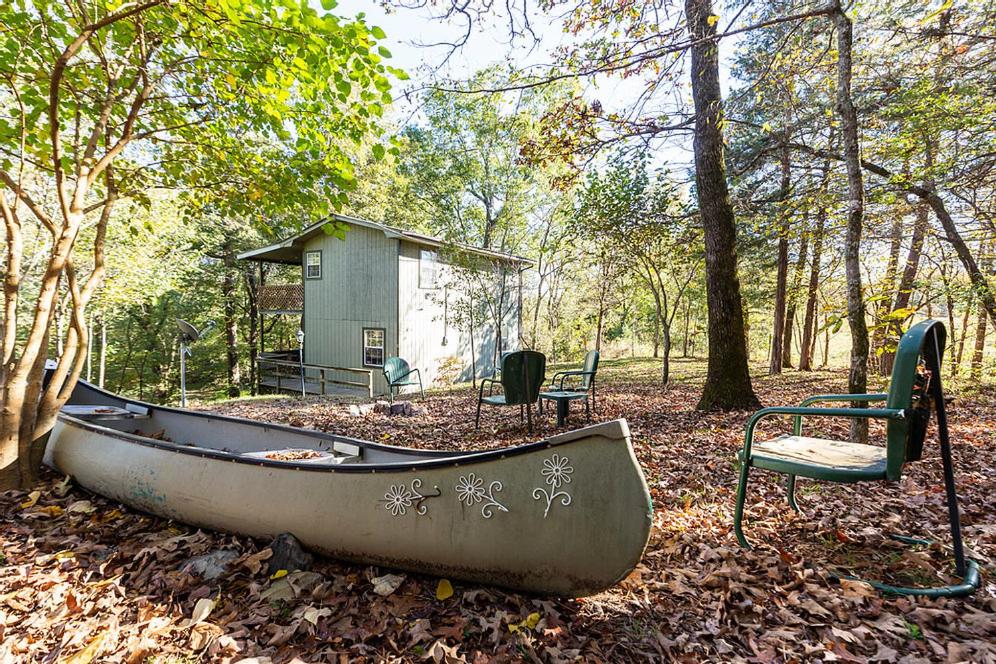 Pencil Bluff, Arkansas, is approximately ten miles from Mount Ida and is home to various campgrounds, river outfitters, recreation areas, and Leatherhead Mining, a crystal and gemstone mining area.
With so many surrounding activities and opportunities to explore the Natural State, Ouachita River Haven Resort obtains a pristine location for you and your family to make the most of your vacation.
With four cottages to choose from, you are sure to find the perfect fit for your family. Book a camping spot at the on-site campground if you prefer to rough it on a more basic overnight experience. You can also book kayaks and canoes and float down the river right outside your home base.
Ouachita River Haven Resort also provides Tipi rentals for those looking for a truly unique stay on the river.
Sugar Ridge Resort
Experience true Ozark Mountain serenity at the Sugar Ridge Resort on Beaver Lake in Eureka Springs, Arkansas. With panoramic views of the lake and the Ozark Mountains, you can sit out on the balcony of your cabin and enjoy a sunset over the lake for an unforgettable evening.
Located just minutes from the heart of downtown Eureka Springs, the convenient location, mixed with the peaceful ambiance, makes it the perfect vacation spot for a family getaway.
In addition to the exploration opportunities you find in downtown Eureka Springs, you also have the chance to explore the 449 miles of Beaver Lake. Explore the 1,700-acre Dam Site Park, or find your way to the White River public access for endless fun on the water.
With all cabins sitting along the ridge, you will get to experience majestic views from your accommodation, no matter which of the cabins you choose. Escape to Sugar Ridge Resort for an Arkansas vacation you and your family won't soon forget.
Are You Ready to Try the Best Resorts in Arkansas for Families?
Skip the research and visit the 1886 Crescent Hotel & Spa for a one-of-a-kind experience in a Victorian-style, historic hotel. Or escape on a more rustic vacation and book a stay at The Cedar Lodge as you enjoy the beautiful views of Lake Loch Lomond right from your room.
If you're searching for luxury and timely decor, take your family to The Capital Hotel for an unforgettable vacation experience in the Arkansas Capital of Little Rock.
Don't let the hassle of vacation planning prevent you from gaining the authentic Arkansas vacation experience. Take your family on the vacation they deserve and book a stay at one of these ten best resorts in Arkansas for families!
More about our TFVG Author
A seasoned traveller, Dad, and avid sports tourist, James foundered The Family Vacation Guide to share his expert vacation experiences- especially when it comes to being a travelling family man.
Featured in Travel articles such as Travel + Leisure, TripSavvy and SFGate, you know you're reading some of the best vacation tips online.