Arkansas is home to the most stunning natural wonders, which is why it's also called "The Natural State." From its tranquil lakes to the beautiful landscapes, cascading waterfalls, and the famous Ouachita Mountains, there's so much for kids and adults to explore.
Arkansas is also home to world-class museums, petting zoos, and theme parks, allowing you to plan an activity-packed vacation. Here are the best things to do in Arkansas with kids.
If you're hoping to head to Arkansas but still need somewhere to stay, our guide to the best resorts in Arkansas for families will help you plan your trip.
Top 15 Things to Do in Arkansas with Kids
Arkansas experiences all the weather conditions that come with the four seasons. Thus, if planning for a vacation, it's best to visit in the warm months of May and October. The summer months of July and August can get extremely hot, so you can avoid planning a vacation during these months.
1. Experience Nature in Eureka Springs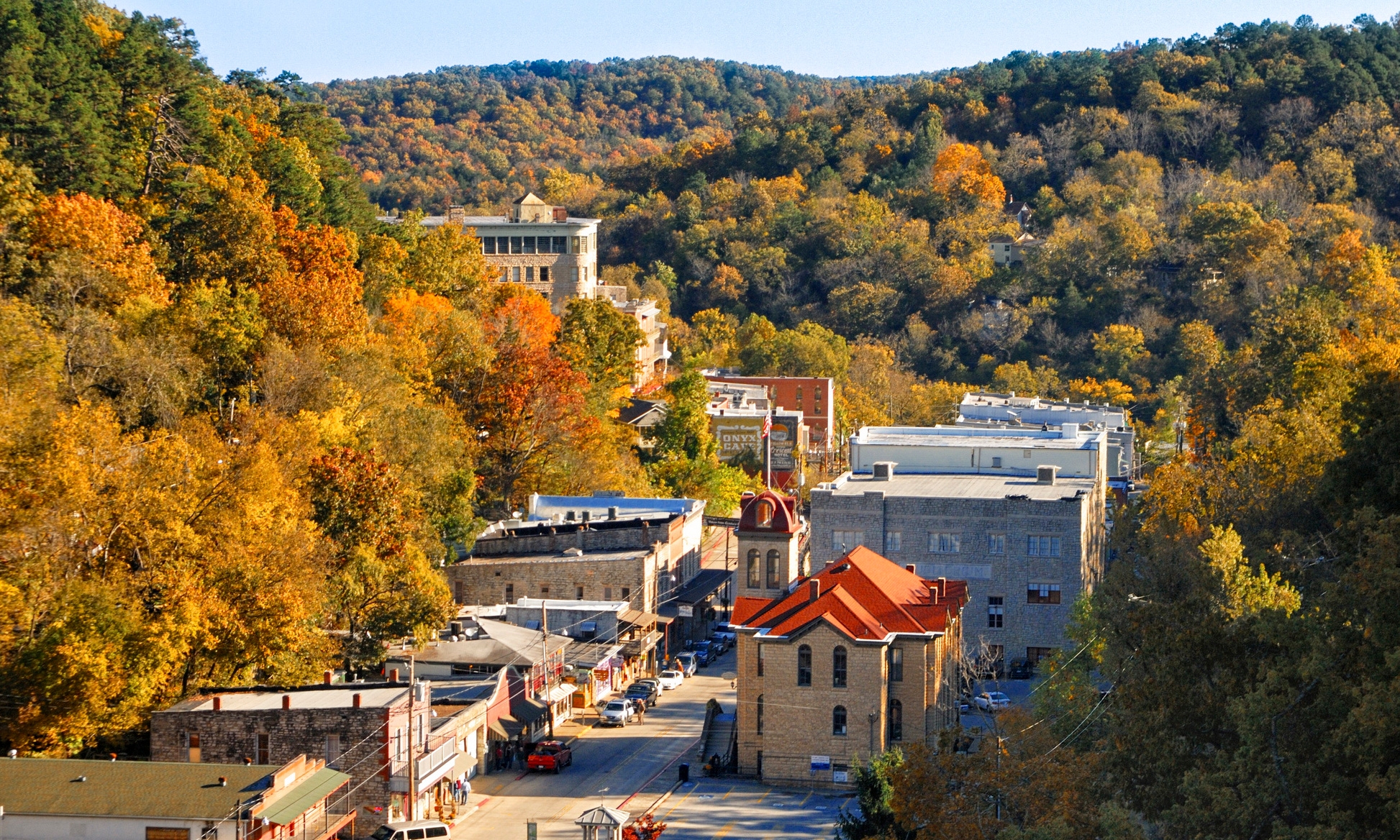 Nestled between the Ozarks, Eureka Springs is full of natural beauty and kid-friendly activities. From horseback riding to fishing to biking, there's plenty to do here, making it one of the top places to visit if you're looking for things to do in Arkansas with kids. The area is dotted with educational attractions for kids to learn about Arkansas's rich history and culture.
The Sacred Arts Museum and the Bible Museum explain the Christian faith. Eureka Springs is also known for its weird ghost stories that make a vacation here even more enjoyable.
The Crescent Hotel is the epitome of the town's ghost stories. Several paths wind down to this haunted hotel which also hosts paranormal weekends in January and October.
Your trip to Eureka Springs isn't complete without visiting Ozark National Science Center. It was established to help visitors and locals understand and appreciate Ozark's natural surroundings. The center has a school-based program offering hands-on field science projects for kids to explore.
What's more, you can schedule a guided tour to ensure kids understand the nitty-gritty of the Ozarks. The center offers group hikes, day hikes, and retreats.
2. Have Fun at Magic Springs Water Park
This park is another great spot for vacationers traveling with kids. The Magic Springs Water Park is located in the southwest region of Arkansas and occupies a vast 200-acre of land. With close to 80 attractions, you're sure to keep kids entertained throughout your stay here.
Thrill rides are the climax of your visit to Magic Springs; they give kids that adrenaline rush and excitement they look for. The Big Bad John Coaster is the longest in the park — it's 3,500 feet long. It gets its name from a famous American folklore hero called John Henry.
The X-Coaster thrill ride also stands out due to the numerous adrenaline-inducing rolls. It starts 150 feet in the air, runs through 360 corkscrew rolls, followed by a loop, and goes back in reverse through the loop. On the other hand, the Sky Shark provides a mix of bungee jumping, skydiving, and hang gliding activities. You're raised on a steel arch 115 feet into the air and released to fall at a speed of 50 mph. A harness keeps you secure.
Kids will also enjoy the water park attractions at Magic Springs. The Old Logging Company Log Flume is perfect for the whole family as it accommodates people with a height of 36″ to 42," but there are water parks for younger kids and the disabled. They include the Bubble Up Pool, Krystal Lagoon Pool, and Grizzly Creek Family Splash Zone.
You can also camp near Magic Springs. There's a camping ground a few minutes from the park offering tent, cabin, and RV camping. It has a miniature golf course, a swimming pool, and you can go fishing.
3. Play at Play Town Center
Why wait to grow up to play out your imagination? Head to Play Town. It's an innovative and creative center that encourages kids to explore their imaginations. With 16 interactive areas with different themes, kids can play to their heart's content.
Whether they want to be astronauts, chefs or serve food at a diner, there are no restrictions at Play Town. The area resembles a whole town, creating real-life situations for kids of all ages.
Other attractions include the fitness center with kiddie-sized equipment for active kids, a planetarium for kids to explore the stars, and a Vet Clinic where kids look after animals.
4. Dig for Real Diamonds at the Crater of Diamonds State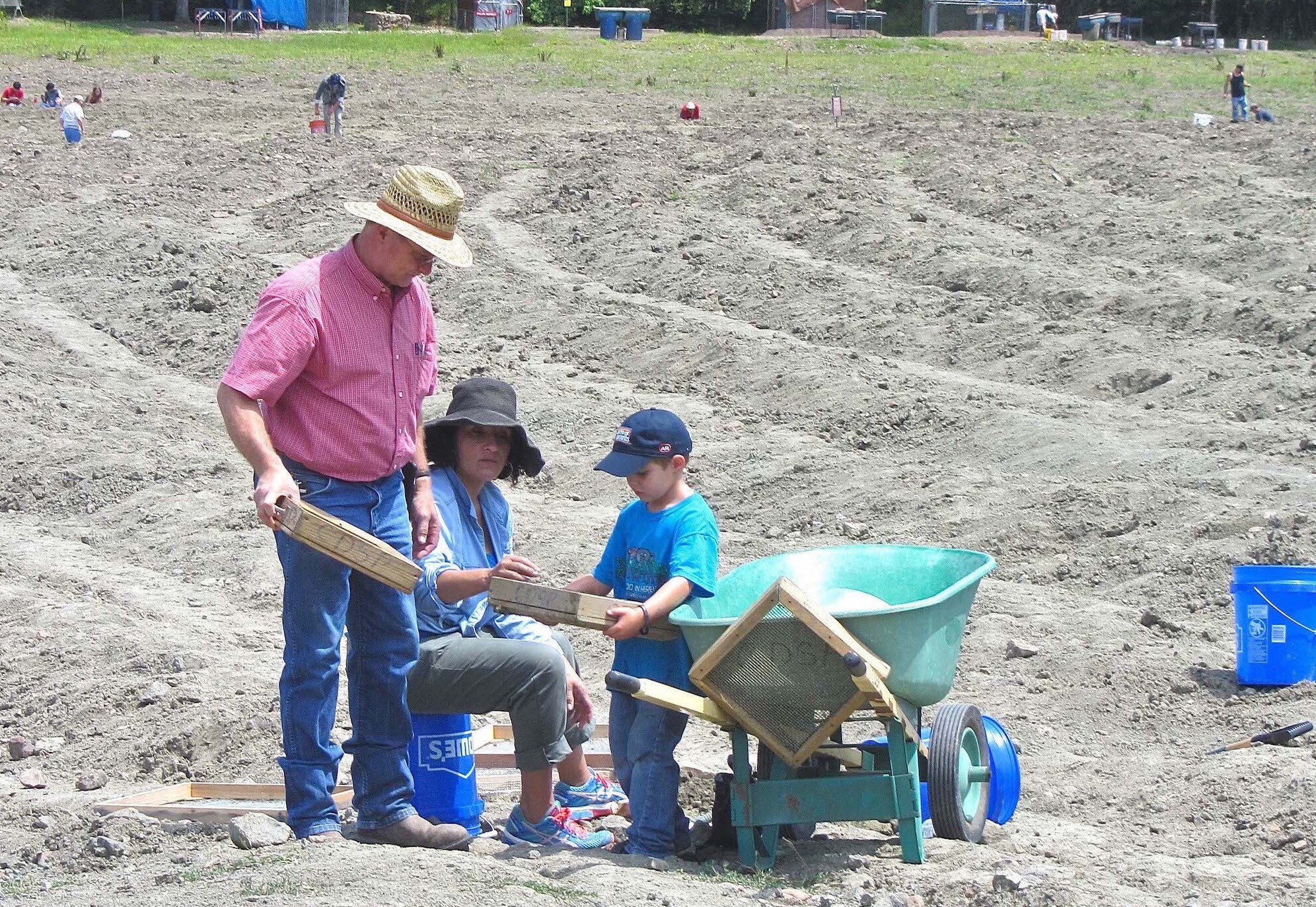 The 37-acre park is the only place in the world where the public can dig out diamonds in their native volcanic source. The discovery is credited to John Wesley, a farmer, who found a glittering pebble on his property.
The find prompted many people and companies to head to Arkansas to mine the rich mineral. At the time, Murfreesboro, Arkansas, was one of the country's poorest regions, but the discovery of diamond thrust it into the spotlight.
Tourists still visit the Crater of Diamonds State Park, hoping to change their fortunes overnight. So far, tourists have found more than 33,100 diamonds since the Crater was declared a state park in 1972. The largest diamond ever found was over 40 carat in 1924, and the most recent was a 3.9-carat diamond found in 2007. Your kids will undoubtedly have fun digging holes searching for diamonds.
Adults pay $10 to dig while kids aged 6-12 pay $8. It's free for younger kids. You can bring your digging supplies or rent from the park. There are camping areas too if planning to stay overnight and a large water park for kids to swim.
5. Pop in for Breakfast at the Pancake Shop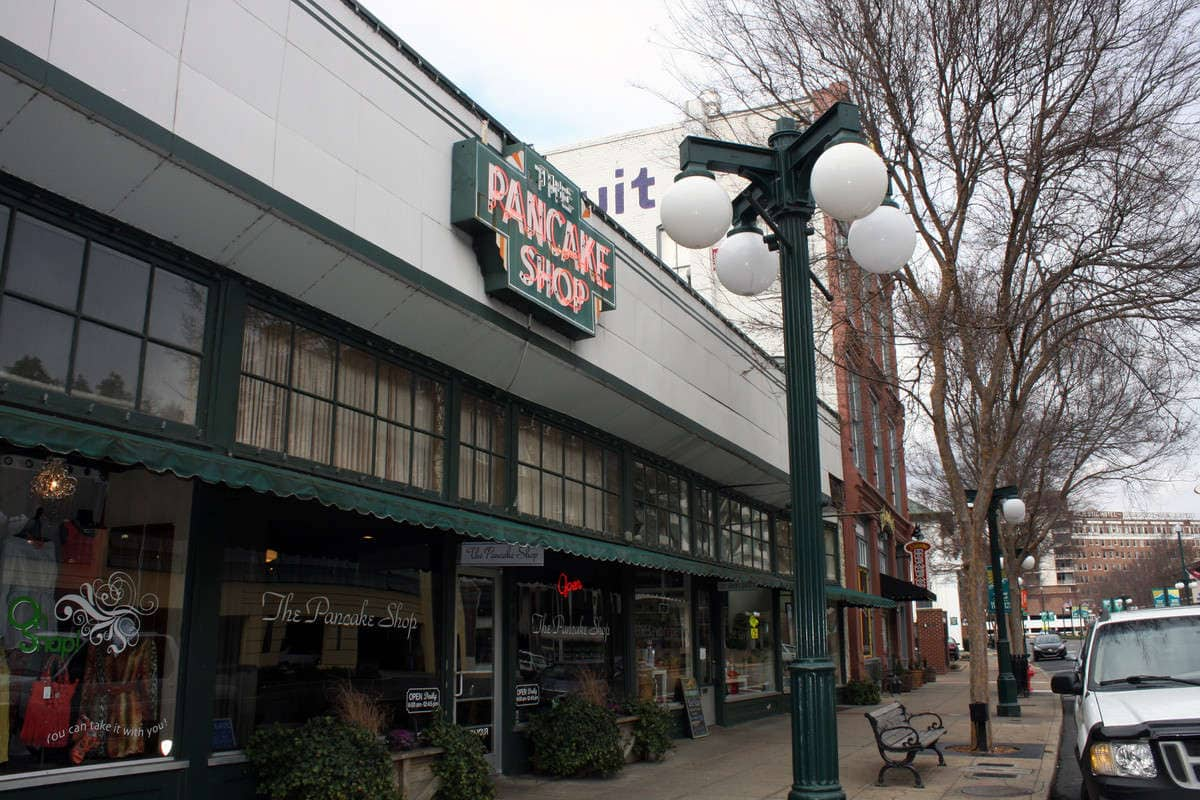 Be sure to stop at the Pancake Shop when heading to the Crater of Diamonds State Park. This iconic diner has been known for serving large, scrumptious pancakes since the 1940s, and it hasn't changed this tradition. The establishment still serves large pancakes, topped up with butter and maple syrup.
If your kids aren't the biggest pancake fans, they can choose other breakfast options on the menu. They can order its award-winning homemade ham, sausage, oatmeal, or delectable French Toast, among other options.
The family-owned business has had its fair share of fame, as several celebrities have visited the shop. It has featured in several publications, including the New York Times, making it one of the must-visit stops on any list of things to do in Arkansas with kids.
6. Learn About Arkansas's Aviation History at Arkansas Air Museum
A day's trip to the Arkansas Air Museum is just the perfect way for kids to learn about Arkansas's northwest aviation history. It was established in 1943 when Henry George, an engineering assistant, made the hangar from wood.
George also worked on the project as an electrician, plumber, and welder. Later, Marilyn Johnson, the chairperson of Fayetteville's state Committee, decided to transform the building into an aviation museum to pay homage to Arkansas's Sesquicentennial. It was then that the building was renovated and declared a museum. Today, Arkansas Air Museum showcases aircraft used during World War II, impressive aviation artifacts, and memorabilia collection.
Your kids will also love discovering the static and mobile exhibits that are still active and the vast wooden hangar, which was an aviator training post during World War II. There are large displays of airplanes, including the Douglas A-4 Skyhawk and the Vietnam Army helicopters.
7. Go Spelunking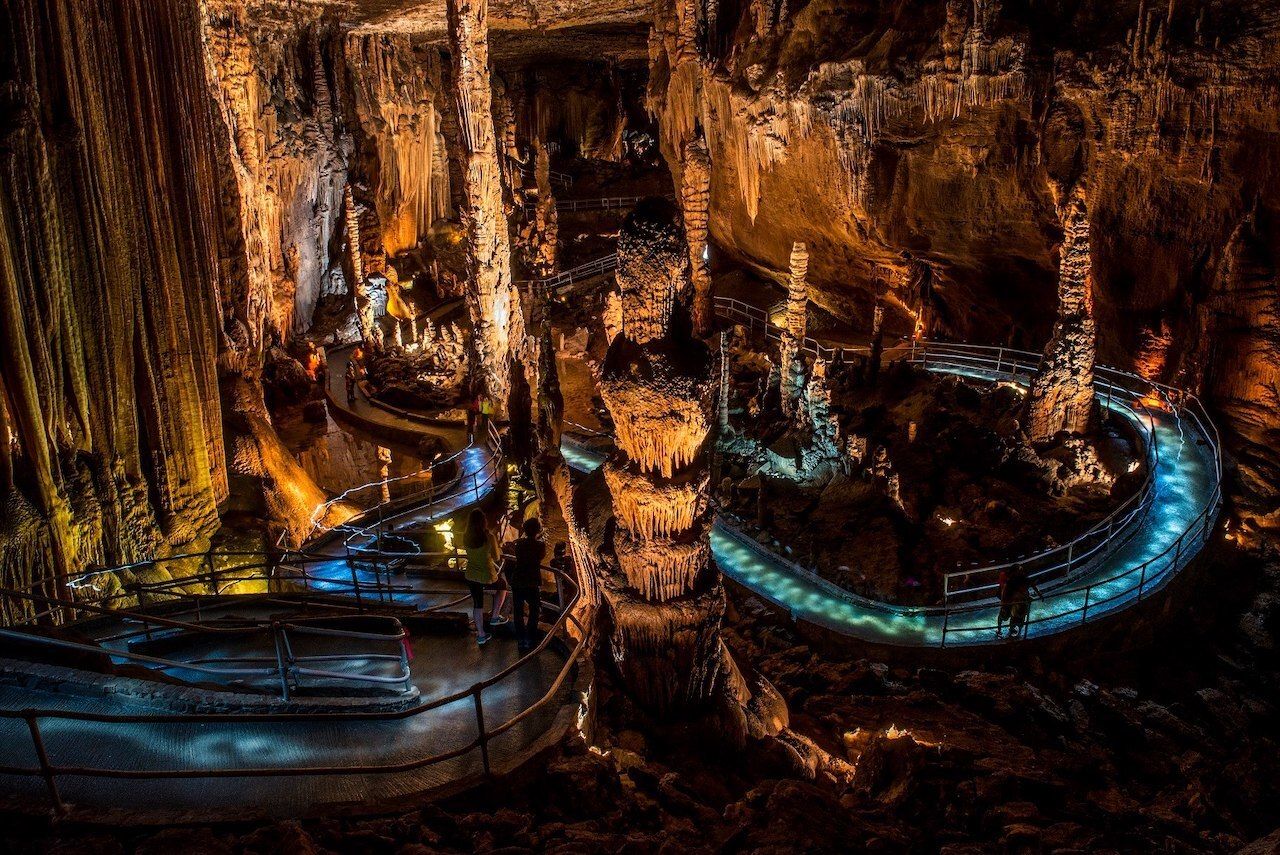 With more than 2,000 documented caves, Arkansas is the best place to discover and explore caves. The state has eight public caves, and all of them are living. Living caves have mineral formations like stalagmites, stalactites, and other unusual formations that continue to grow and change.
What's more, the temperature is friendly year-round, allowing you to visit the caves any time of the year. If traveling with older kids, the entire family might find the wild cave tours fascinating.
You get to venture into parts that require caving techniques like climbing and crawling. It's best to join other spelunkers like the Boston Mountain Grotto at Little Rock to learn about other caves and caving techniques.
8. Visit the Alligator Farm and Petting Zoo If your vacation is all about discovering all the fun features at Hot Springs, the Alligator Farm is worth visiting. The farm has more than 300 alligator species, giant turtles, mountain lions, not to mention the legendary mummified Merman.
Initially, the farm was called the Hot Springs Gator Farm. The owner, H.L. Campbell, wanted to add another exciting attraction to the Hot Springs; hence collected alligators and named the farm.
The farm has changed hands severally, and the last owner called it the Alligator Farm and Petting Zoo, which has remained since 1945.
The mummified Merman is a fascinating animal on the farm, and many tourists visit to see it. The animal is half fish, half-monkey, and is often referred to as the Fiji Mermaid.
Although the farm is open year-round, summertime is the best time to visit. You get to watch the alligators hunt and shred prey into pieces while making terrifying sounds. You can still visit off-season, but the alligators tend to hibernate under heat lamps because they are cold-blooded animals.
9. Visit the Clinton Presidential Center and Park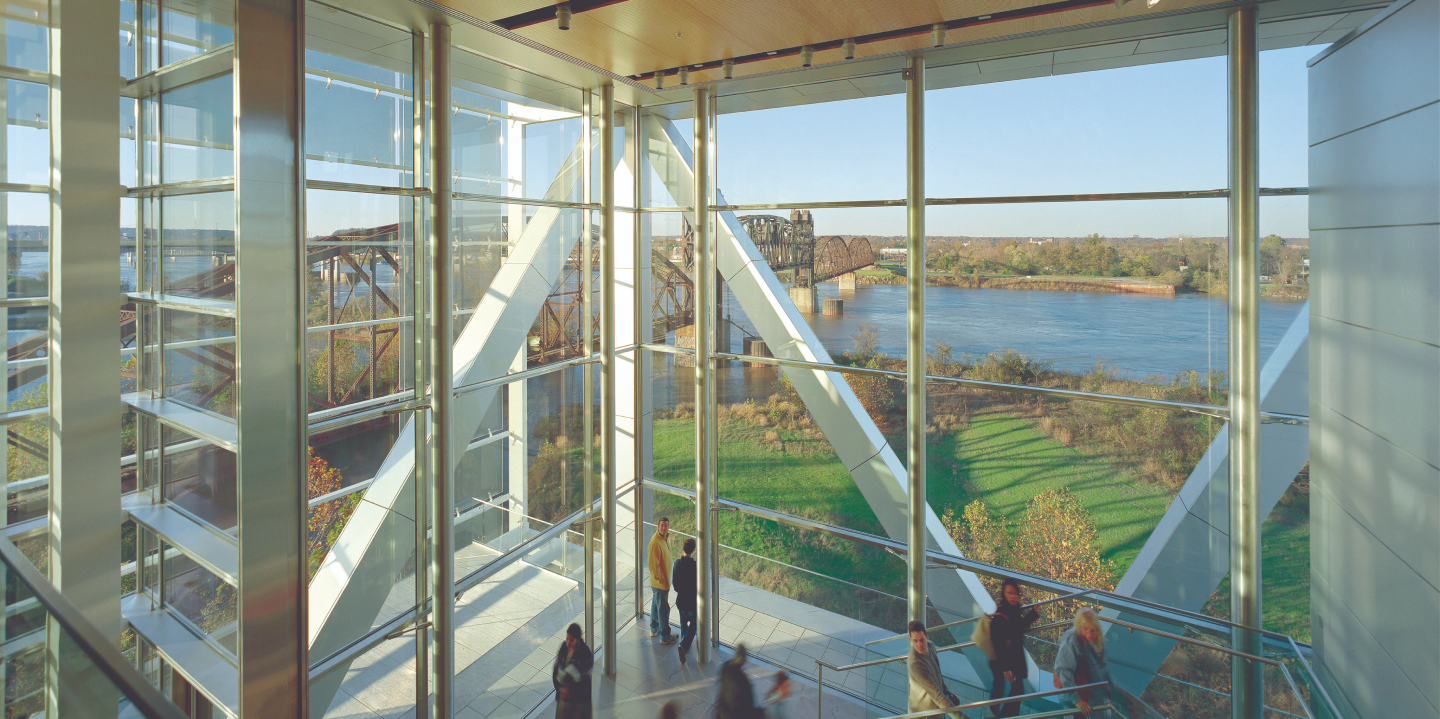 Your vacation shouldn't be all about swimming in the best parks and hiking. Take an educational trip to the Clinton Presidential Center and Park, which aims to enlighten kids and adults about America's government systems and history.
The center replicates the Oval Office and Cabinet Room and has the most extensive presidential artifacts, papers, and history books.
You also get to explore President Bill Clinton's work, life, accomplishments, and administration. The center is also home to the Clinton Museum Store, which showcases a collection of unique gifts and memorabilia.
10. Discover Arkansas's Battlefield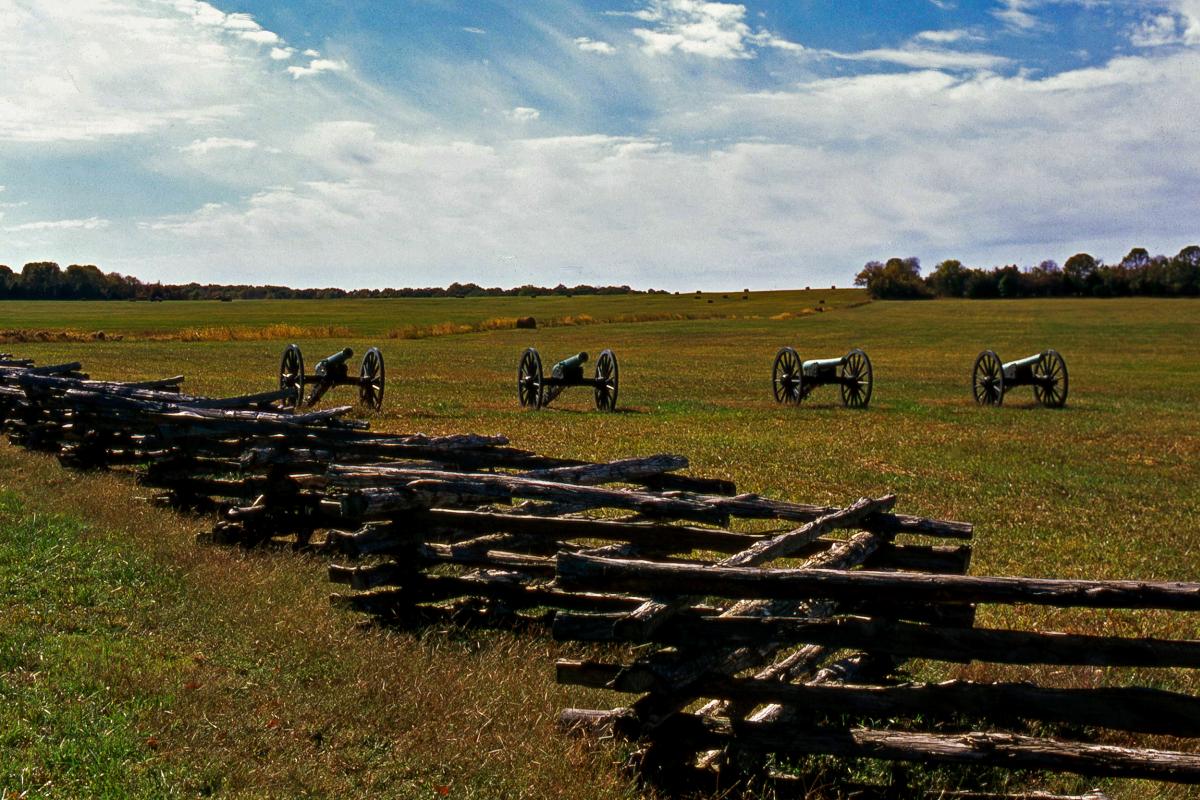 Arkansas is choke-full of history, evident by the numerous museums and battlefields. Research shows there were 17 civil war battles here, leaving many sites and landmarks. A road trip may be what your kids need to discover the battlefields.
Pea Ridge National Military Park is the most popular tourist battlefield to visit due to the preservation of the historical aspects of the area. There are also seven miles to explore either by car or on a hike, and it has ten stops. History has it that it was the turning point of the 1862 war as many soldiers died on the field.
Prairie Grove Battlefield is another famous battlefield transformed into a State Park. According to history, the last major civil war happened here, a war that left Arkansas in federal hands for many years.
The park allows visitors to choose a Geocache Tour, Guided Walking Tour, a Driving Tour, or a Virtual Tour to explore the battlefield. There's a picnic area too.
Another battlefield is at Helena, Arkansas. The Battle of Helena happened here, leading to the loss of Arkansas to the Confederates and control of the Mississippi River. A day or two-day trip allows you to visit all the sites in Helena, including Freedom Park, New Fort Curtis, Delta Cultural Center, among others.
The Old State House Museum in Little Rock is another place to visit when exploring Arkansas's battlefields. The state's capital was initially here, and it's where the vote to join the Confederacy happened. You can go on a guided tour or a self-guided one to learn about the town's rich history.
11. Visit Crystal Bridges Museum of American Art
If your kids are art fanatics, head to the Crystal Bridges Museum of American Art. It's not as old as other museums but allows you to soak into Arkansas art history. Its art collection spans five centuries, from the colonial era to modern-day artwork.
As such, you will find masterpieces like Andy Warhol's Coca-Cola, Rosie the Riveter by Norman Rockwell, and artwork by modern artists like John Baldessari. The permanent collection continues to grow and is on view all year. Be sure to check the museum's calendar for temporary exhibitions too. The museum also has walking trails that connect its park to downtown Bentonville.
This museum is so popular because the permanent collection is free to view. You only need to make a general admission at Walmart to get a ticket. You can choose between a self-guided audio tour and a staff-guided tour. If the latter, you must show up at the museum's south lobby ten minutes before the specified time.
12. Go Hiking at Pinnacle Mountain State Park
Go for some outdoor fun at the Pinnacle Mountain State Park. Located 15 miles away from Little Rock, the mountain is over 1,000 feet tall. It has two long hiking trails leading you to the summit, which has the most breathtaking views of the surrounding valley. Other multi-use trails wind through the mountain's vast 2,500-acre park.
If your kids are young or don't like hiking, you can go for a picnic at the park's picnic area, go for boat launches or attend one of the interpretive programs. The park doesn't have a camping area, but you can head to Maumelle Park, which has more than 100 campsites. The park is just five miles away from Pinnacle Mountain State Park.
13. Go Shopping at River Market District
You may need to stock up on supplies occasionally, and the River Market District at Little Rock has all you need. The market sits on 10,000 square feet of land, featuring stalls, shops, and tables that sell food and unique products. It takes on an open concept where you'll find various coffee vendors, food stalls, and take-out options.
Be sure to attend the market's special events held year-round. The Fourth of July fireworks festival held over the river is the most popular. There's also the weekend-long celebration called the River Market Entertainment District festival that allows guests to visit shops and restaurants while wearing the RMED wristband.
14. Step Back into History at the Old Mill
The Old Mill is famous for featuring the opening scene of the classic movie, Gone With The Wild. It sits on a small three-acre land called the T.R. Pugh Memorial Park. The mill has a water wheel made from concrete, surrounded by what resembles an old wagon road. Thanks to the flowers that bloom year-round, the area is excellent for picnics and photography.
15. Go Kayaking at Lake Ouachita State Park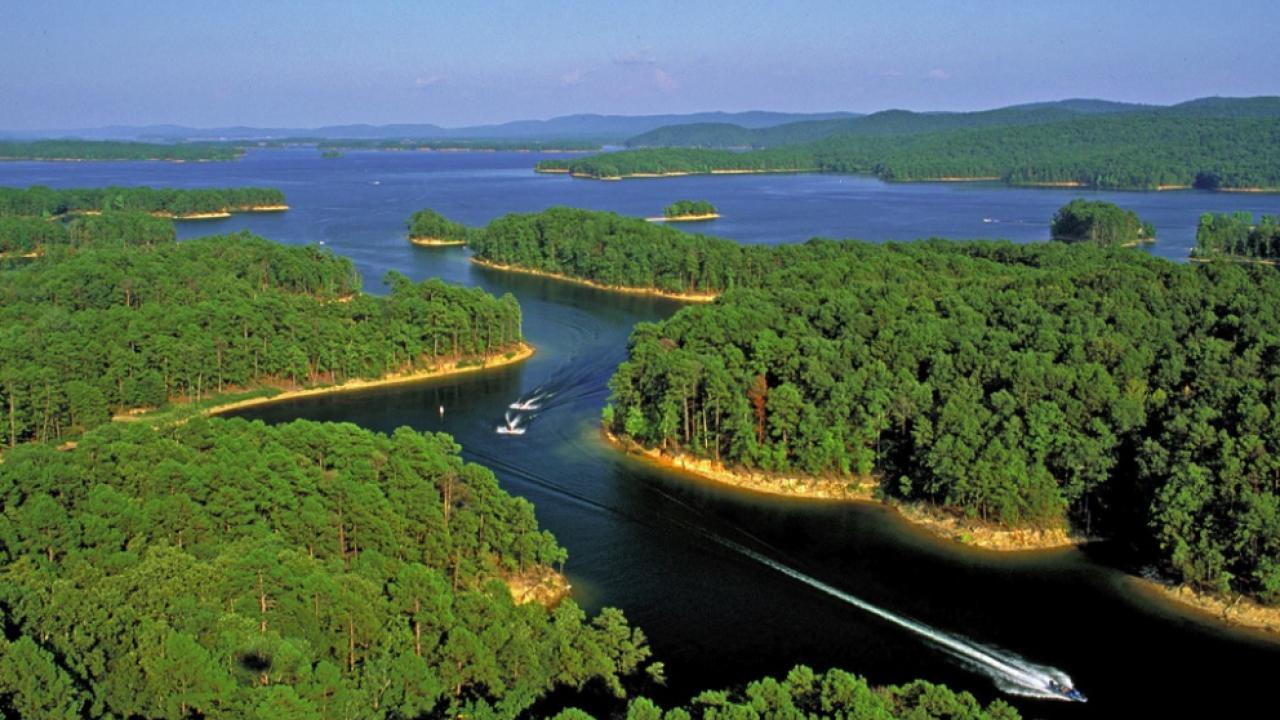 The park surrounds the largest lake in Arkansas, Lake Ouachita, and the scenic Ouachita National Forest. The Lake Ouachita State Park provides a range of recreational activities, including fishing, kayaking, swimming, boating, and scuba diving. It's easy to catch striped bass, crappie, bream, and largemouth bass on the lake's open waters.
You can organize for more than a day's visit as the park has many overnight accommodation options. There are 93 camping sites, including 12 walk-in tents, 58 Class AAA, 23 Class D sites, and fully equipped cabins with kitchens and comforts you'll expect to have at home (they are all dog-friendly).
Other facilities at the park include picnic tables, the Caddo Bend trail, swimming areas, and a marina with boat rentals. The park is also home to the historic Three Sisters' Springs.
Ready to Try These Best Things to Do in Arkansas with Kids?
Without a doubt, there are some great family things to do in Arkansas with kids. Whether they are aching for outdoor adventure, water activities, spelunking, or want to explore the state's rich history, you're sure to find the perfect activity for them.
What's more, you don't have to restrict yourself to hotel accommodation, as there are many RV, cabin, and tent options near state parks.
Traveling as a family can be the most rewarding adventure that you should try out. Check out more of our vacation guides for added inspiration to help you plan for your next family vacation.
Or are you still looking for the perfect family trip location in Arkansas? Our guide to the best places to vacation in Arkansas with kids will help you pick somewhere the whole family will love!
More about our TFVG Author
Caitlin is one of The Family Vacation Guide's long standing contributors. She enjoys taking vacation to busy, vibrant cities and has stretched her traveling legs out towards Europe in recent months, enjoying new experiences in Barcelona in Spain, and Nice in France.