Are you looking to take a family trip to Laguna Beach in the upcoming year? Or do you already live in or near Laguna Beach and looking for more things to do with the kids?
Either way, Laguna Beach is an excellent place for you and your family to spend quality time together.
Your kids will love visiting the different beaches; learning about marine life, wildlife, and history; and exploring the town with the help of fun and convenient city trolleys.
And if you're overwhelmed with the number of activities the whole family may enjoy, you're in luck.
We've rounded up a list of ten of the best things to do in Laguna Beach with kids.
Hoping to find other great beaches in Southern California? Have a read through our guide to the best family beaches in Southern California ahead of your trip!
Enjoy Laguna's Beaches
Going to the beach is an all-time family favorite. And many people have heard of Laguna Beach. In fact, the first thing most families think when they hear Laguna Beach is just that – the beach!
What people might not know, however, is that Laguna Beach is the name of the whole coastal town and not just a single beach, meaning that the area has several exciting beach options while you're in town!
Aliso Beach
Aliso Beach is a clean, beautiful, and family-friendly beach. There are fire pits that are open until 10 pm, tidepools during low tide, and even a playground that your young kids will love!
1000 Steps Beach
1000 Steps Beach gets its name from all the climbing it takes to get to and from this popular spot. It's not a great beach option if you have young kids or anyone in the family has a physical disability. However, if your kids are older and quite the adventurous type, they might love surfing or playing volleyball at this beach.
Additionally, there are different caves on the side of the beach that you can access and explore at low tide.
Table Rock Beach
Table Rock Beach is a lovely beach that is smaller and quieter than some surrounding beaches. Your family can watch the sunset, have a picnic, and enjoy some bonding time at this beach.
Victoria Beach
Like 1000 Steps Beach, Victoria Beach is also difficult to get to, but it might be worth it for a beautiful family sunset picture.
Other Beaches
West Street Beach, Woods Cove, Diver's Cove, Main Beach, Rockpile Beach, Shaw's Cove, Treasure Island, and Crescent Bay Beach are other smaller beaches that may be worth checking out if you have extra time on your trip!
Laguna Beach Tidepools
Tide pools at the beaches in Laguna Beach are an excellent way for the family to have fun and learn about marine life.
Laguna Beach's tide pools are part of the town's Marine Protected Environment, so the ecosystems are protected against harvesting, fishing, and even touching. This protection allows the ecosystems to thrive.
Your kids can observe and learn about various marine life in these tide pools, including but not limited to sea cucumber, snails, sea stars, anemones, and different small fish.
If your young ones are lucky, they might even spot an octopus!
Keep in mind that specific beaches are better than others for visiting tidepools. These beaches are Woods Cove, Thousand Steps, Treasure Island, Rockpile Beach, Shaw's Cove, Main Beach, Diver's Cove, and Crescent Bay Beach.
Laguna Beach Trolley
The Laguna Beach Trolley is a free public transportation service that drives along the coast.
With this trolley, you can easily access many local beaches, restaurants, hotels, parks, art festivals, and more.
The aesthetically appealing look and the open-air design help make it the perfect transportation option for moving about in a more unique and exciting way.
And you can focus on pointing things out to the family instead of focusing on the road or finding a good parking spot!
Latina Beach trolleys usually run approximately every hour on the weekdays and every 40 minutes on the weekends. You can find the schedule here and real-time trolley status information here.
Pageant of the Masters
If you're going to Laguna Beach between July 7 – September 2, 2022, you should consider attending the Pageant of the Masters — a show that has been running in California since 1927!
Pageant of the Masters is a one-of-a-kind performance in which real people turn themselves into living pictures called tableaux vivants.
This 90-minute, family-friendly show recreates contemporary and classical art in an outdoor amphitheater with intricate lighting and sets. One of the common pieces of art the show recreates is Leonardo da Vinci's "The Last Supper."
The 2022 show will be themed "Wonderful World" and will feature a range of international art, highlighting foreign lands, cultural celebrations, and intriguing historical moments across the globe.
You can find the Pageant of the Masters' show date, ticket, and location info here.
Pacific Marine Mammal Center
Do your kids love sea lions? Would you like them to learn a little more about marine life? Are they interested in environmental protection and marine life conservation?
If you answered yes to any one of these questions, then you should definitely put the Pacific Marine Mammal Center on your list of best things to do in Laguna Beach with kids.
The Pacific Marine Mammal Center is a non-profit ocean and marine mammal conservation center that will educate the whole family.
The mission at the Pacific Marine Mammal Center is to rescue, rehabilitate, and release marine animals while also providing research, education, and collaboration.
Unlike some marine life attractions, the Pacific Marine Mammal Center does not see the animals within their center as an "attraction" but as patients. They care for the animals until they are ready and healthy enough to be released back into the wild.
You can go anytime between 10 am and 4 pm, and you don't need to plan this activity in advance. Luckily, no reservations are required, and admission is free!
Though, if you think they are doing a great job with their mission, they will gladly accept and appreciate donations.
Laguna Coast Wilderness Park
If your kids love land animals as well, or they want to partake in some more physical outdoor activities, check out the Laguna Coast Wilderness Park.
This park lies within some of the last coastal canyons remaining in Southern California, so you should undoubtedly take advantage of this gorgeous and unique opportunity to explore.
At the Laguna Coast Wilderness Park, visitors can choose from various activities to do, including hiking, trail running, and mountain biking.
And if you happen to have a horse in town, you can even go horseback riding on these trails!
The views include oak and sycamore woodlands, rocky bluffs, and expansive scenic vistas. Depending on the season, you and your kids may also see streams and dry creek beds, and the family might get lucky and spot a California gnatcatcher or an orange-throated whiptail.
Otherwise, you might catch more common animals that live in the Laguna Coast Wilderness park, such as bobcats, mule deer, long-tailed weasels, red-tailed hawks, etc.
If your furry friend is going on this trip to Laguna Beach with you, keep in mind that dogs are not allowed on these trails. Thus, they will have to stay in your accommodation while you are exploring the scene.
You and your family might prefer to have a guide on the trails for either safety, convenience, or educational purposes. If so, there are many options for guided tours, either on foot or on a bike.
Additionally, feel free to bring food! There are picnic tables at the park for the family to enjoy a big lunch, which is a good idea if you plan to take a lengthier hike!
Finally, access to the trails is free, but be sure to bring some change for the $3 parking if you are coming by car.
Heisler Park
Heisler Park is an oceanfront park that is great for the whole family. Similar to Laguna Coast Wilderness Park, there's a wide variety of activities that can meet the needs of any family.
If you want to hike, however, Laguna Coast Wilderness Park is likely a better option. Heisler Park is a more casual and calm park, which is great for younger kids or a shorter visit.
You can take a nice walk on a walking trail, look at the beautiful gardens, eat lunch at one of the picnic tables, or visit a marine refuge if you haven't seen enough tide pools!
If you want to host a family-friendly event or plan a larger gathering, this is a great park to enjoy a fun barbecue as well!
There are grassy areas too, and we all know how a simple, large grassy area can entertain kids for hours!
If you have a disabled member in the family, note that this is a handicap-accessible park.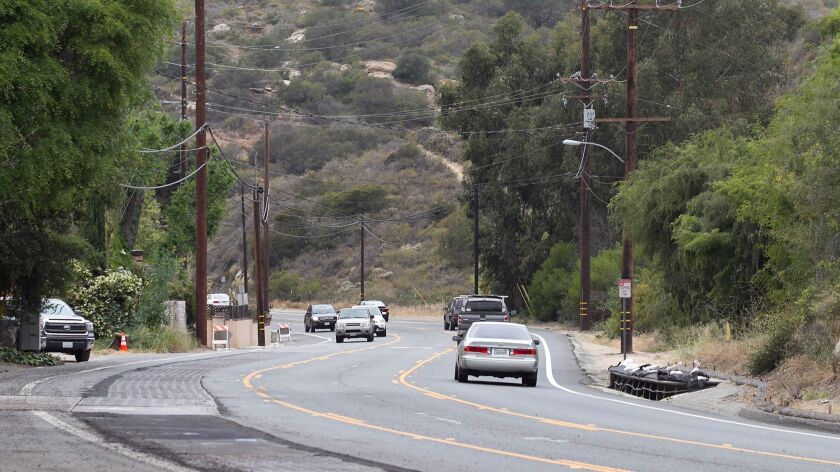 Laguna Canyon Road
Laguna Canyon Road, formally known as State Route 133, is a 13.6-mile road that winds through the entire length of the Laguna Canyon gorge.
But what's so special about Laguna Canyon, and why might you care to drive along this road?
Well, for starters, the Laguna Coast Wilderness Park is at the lower part of the road, making it very accessible and already a beautiful, promising beginning.
At the upper parts of this road, you and the kids will be able to visit the Laguna Lakes, a pleasing series of natural lakes.
In addition to the Laguna Coast Wilderness Park and the Pacific Marine Mammal Center, there are numerous other parks and attractions along this road that the whole family can enjoy.
These attractions include Nix Nature Center, Top of the World, Lima Ridge, Lakeview Park, and Limestone Canyon Regional Park.
Laguna Beach Historical Society
As you may have noticed, Laguna Beach is a great town for your kids to practice life-long learning. But the educational opportunities do not end with marine life and wildlife.
Your kids can learn about the history of Laguna Beach as well through the Laguna Beach Historical Society.
The Laguna Beach Historical Society is a civic, non-profit organization with the mission to collect and preserve Laguna Beach's historical documents and disseminate the information to all those interested in learning!
There are various ways to help your kids learn about Laguna Beach's history through the Historical Society. Here are a few options:
Visit the Murphy Smith Bungalow
The Murphy Smith Bungalow was built for the Murphy family back in 1923. Claudia Clapp then purchased the bungalow in 1935, then sold it to her daughter Blanche Clapp.
Later, Blanche would rent out rooms during WWII to service personnel and their wives. Her last name became Smith when she married, so the bungalow is partially named Smith in honor of her legacy.
You can visit the bungalow and learn more about this small slice of Laguna Beach history on most Fridays and Saturdays from 1 pm to 4 pm.
Take a Self-Guided Tour
You can go on one of two self-guided tours — or both! One is the Heritage Walking Tour, which the Laguna Beach Heritage Committee organizes. The second option is touring Laguna Beach by Bus, a self-guided tour designed by Village Laguna.
Bluebird Park
Bluebird Park is not an immense wilderness or nature-focused park like some of the others you can visit in Laguna Beach.
However, it is still a fantastic option for some of the best things to do in Laguna Beach with kids because they'll love what this city park has to offer.
For starters, there is a designated children's play area featuring all the favorites, including swings, slides, and jungle gyms.
There are also sports courts for your athletes, picnic tables for lunch breaks, and a variety of electric toys, including electric scooters for your kids to ride on!
One of the highlights for kids at Bluebird Park is that the playground is rocket-shaped! Parents appreciate the spacious grounds, accessible parking, and clean bathrooms at this park as well.
Finally, because the location of this park is near the Laguna Beach Canyon and many other attractions on this list, it will likely be very convenient to get to — even if you are only in town for a few days.
We hope you have a good time visiting our picks for the ten best things to do in Laguna Beach with kids. Enjoy your trip!
More about our TFVG Author
A seasoned traveller, Dad, and avid sports tourist, James foundered The Family Vacation Guide to share his expert vacation experiences- especially when it comes to being a travelling family man.
Featured in Travel articles such as Travel + Leisure, TripSavvy and SFGate, you know you're reading some of the best vacation tips online.