To ensure the success of your family's Disneyland California vacation, you've got to have everything planned far in advance. Disneyland Resort in California sees millions of visitors passing through its front gates every year, which means that booking lists for every aspect of the park fill up fast.
You may think this only relates to hotels, rides, and experience bookings, but you also must consider making Disneyland dining reservations well in advance. The last thing you want is to queue for your evening meal after a day's worth of exploring Disneyland's expansive grounds and experiencing its exhilarating rides!
So, to ensure you dine at a time that suits you best, read this article detailing everything you need to know about making Disneyland dining reservations.
How Far In Advance Can You Make A Dining Reservation At Disneyland?
You can make reservations at Disneyland Resort up to 60 days in advance, and we recommend that you do! Returning guests are in the habit of booking two months before their trip as they know how annoying it is to queue up. So, to guarantee you get a space in your preferred restaurant, it would be best to book around 60 days before.
This 60 days rule applies to most of the restaurants found in Disneyland Park, Disney California Adventure Park, Downtown Disney, as well as the onsite hotels, including the following:
Disneyland Park restaurants:
Café Orleans
Plaza Inn
River Belle Terrace
Blue Bayou Restaurant in New Orleans Square
Carnation Café
Disney California Adventure Park restaurants:
Wine Country Trattoria
Carthay Circle
Downtown Disney restaurants:
Tortilla Jo's
ESPN Zone
Catal Restaurant
Ralph Brennan's Jazz Kitchen
Naples Ristorante e Pizzeria
La Brea Bakery Cafe
Splitsville Luxury Lanes
Disneyland Resort hotel restaurants:
Disney's PCH Grill (located at the Disney's Paradise Pier Hotel)
Steakhouse 55 (located at Disney's Paradise Pier Hotel)
Napa Rose (located at Disney's Grand Californian Hotel & Spa)
If you plan on dining at any of the above family favourites, you will need to book well in advance as these hot spots fill quickly.
You may find that these restaurants are not available to book 60 days in advance. You'll need to regularly check back during your vacation to secure a booking. In some instances, Disneyland Resort has been known to open bookings for their main restaurants just two weeks in advance.
However, most of the time, the Disneyland dining reservation system will open the bookings for all its restaurants 60 days in advance, most commonly at 3 a.m. PST and 6 a.m.
How Do You Make A Dining Reservation At Disneyland?
There are three ways to secure dining reservations at Disneyland: contacting Disneyland on the phone, using the app, or using the Disneyland Resort website.
By phone
To make Disneyland dining reservations by phone, you need to call (714) 781-DINE or (714) 781-3463.
On the website
You can use the Disneyland dining reservation system found on the Disneyland Resort website. This system is handy as it shows you the availability across all 31 listed restaurants and allows you to easily select your chosen date, time, and party size. It also includes guest ratings.
Via the app
You can also book restaurants via the Disneyland mobile app. This app is available on Android and IOS and allows you to check into your reservation once it arrives (and even order in certain restaurants).
Tips For Getting A Disneyland Dining Reservation
Even when booking 60 days in advance, securing a table at your favourite restaurant can still be tricky. To help make the process easier, here are some tips you can implement:
Check regularly for open reservations
If you miss out on reservations when they first go live, it doesn't mean you can't catch a table made available through a cancellation. Check back regularly on the Disney dining section of the app to potentially snag yourself a table that meets your party size needs.
Change your party size
If you find that your selected restaurant doesn't have a table that meets your party size requirements, try searching on the app for a table with fewer or more seats than you require. Although you're booking a table that's too big or too small for your party, you've at least secured a table in your chosen restaurant.
Once the time of your reservation arrives, you'll most likely be able to modify your table size; the restaurant will add or take away a seat rather than remove your booking altogether.
Arrive at Disneyland and keep on searching
If you haven't secured a reservation by the time you arrive at Disneyland Park, you can keep on searching for a restaurant opening. To increase your chances of making a walk-in booking, aim to arrive at the restaurant just before off-peak times.
For example, arriving at 3 pm gives you enough time between lunchtime and the dinner rush to potentially secure a table. You may find this timing game challenging and frustrating, but it will be a good payoff if you manage to get seated.
Make use of the Walk-Up List
The Walk-Up List has become a big part of the Disneyland California Adventure Park experience in recent years and makes it more convenient for guests to wait on potential restaurant openings.
On the app, you can search for the availability of your desired restaurant or scan the QR code presented outside the restaurant and join the Walk-Up List. This allows you to check for availability and current wait times without having to queue up, meaning you're free to still enjoy your Disney California Adventure Park experience until a table becomes available.
Will You Need A Credit Card To Make A Disneyland Dining Reservation?
All Disneyland dining reservations require you to make a credit card deposit, meaning that you will need a credit card to make a Disneyland dinner booking. Your credit card will be used as a placeholder for your booking, and you will not be charged for this deposit before your booking.
For all restaurants throughout Disneyland Park, Disneyland California Adventure Park, and Downtown Disney, you will need to cancel your booking at least 24 hours in advance to not be charged for this deposit.
If you do not cancel within 24 hours of your booking, you will have to pay a cancellation fee of $10 per member of your party. It is important to note that this rule only applies if your entire party misses the reservation. You won't be charged this fee if, for example, only half your reserved party shows up.
It's also worth noting that some restaurants may even require a longer notice for cancellation. Around holidays or busy periods, the main restaurants of Disneyland Resort require at least 72 hours' notice.
How Will I Know If My Disneyland Dining Reservation Is Confirmed?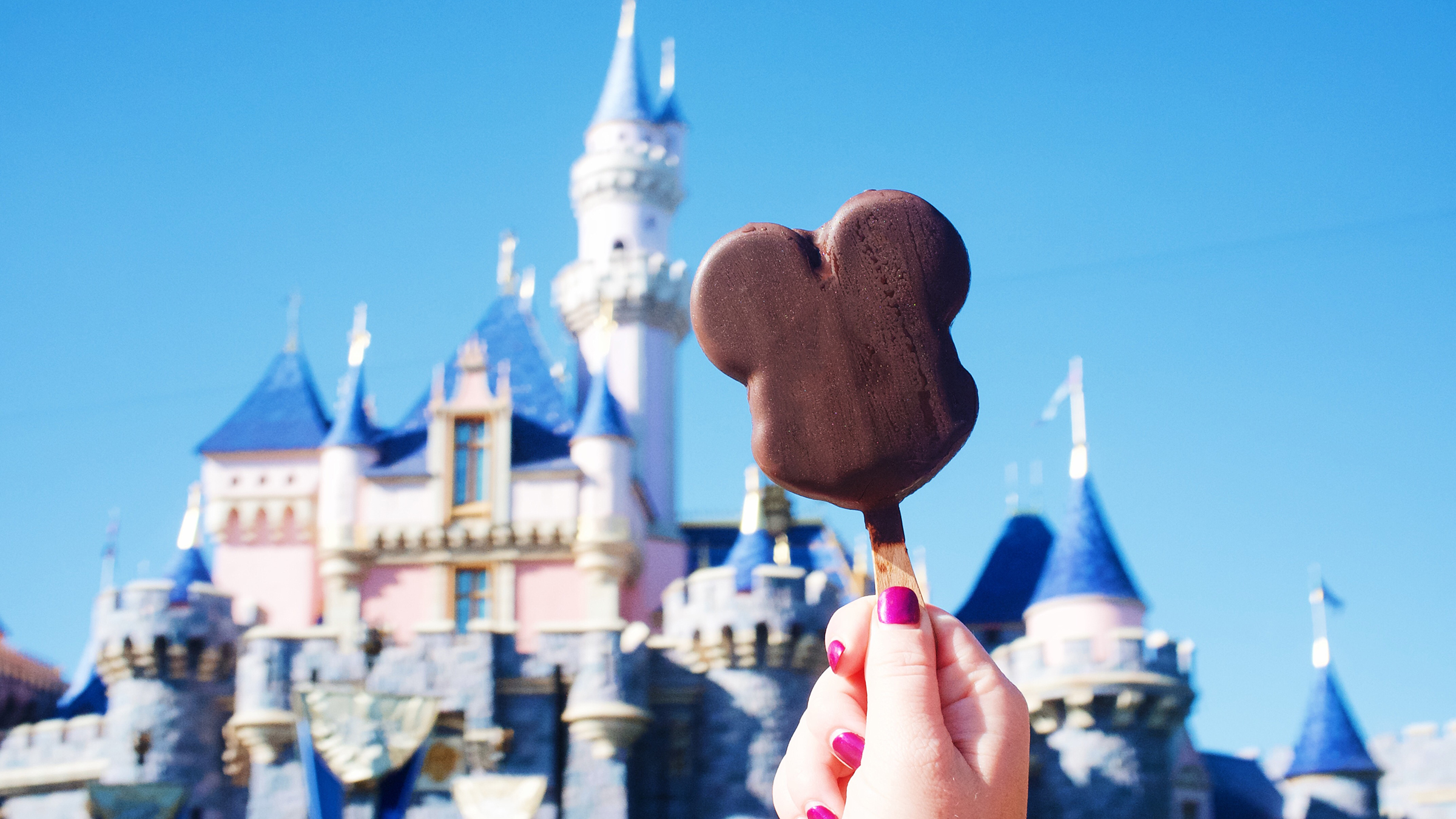 Regardless of how you make the reservation – whether by phone, website or on the app – you should receive a confirmation e-mail as soon as you complete the process. However, if you don't receive an e-mail immediately, you should be able to see the booking in the reservations or the My Plans section of the app or the website.
However, if you can't find it there, you can claim your booking on the website using your reservation number. This number is provided when you make the booking.
Is It Better To Call Or Make Disneyland Dining Reservations Online?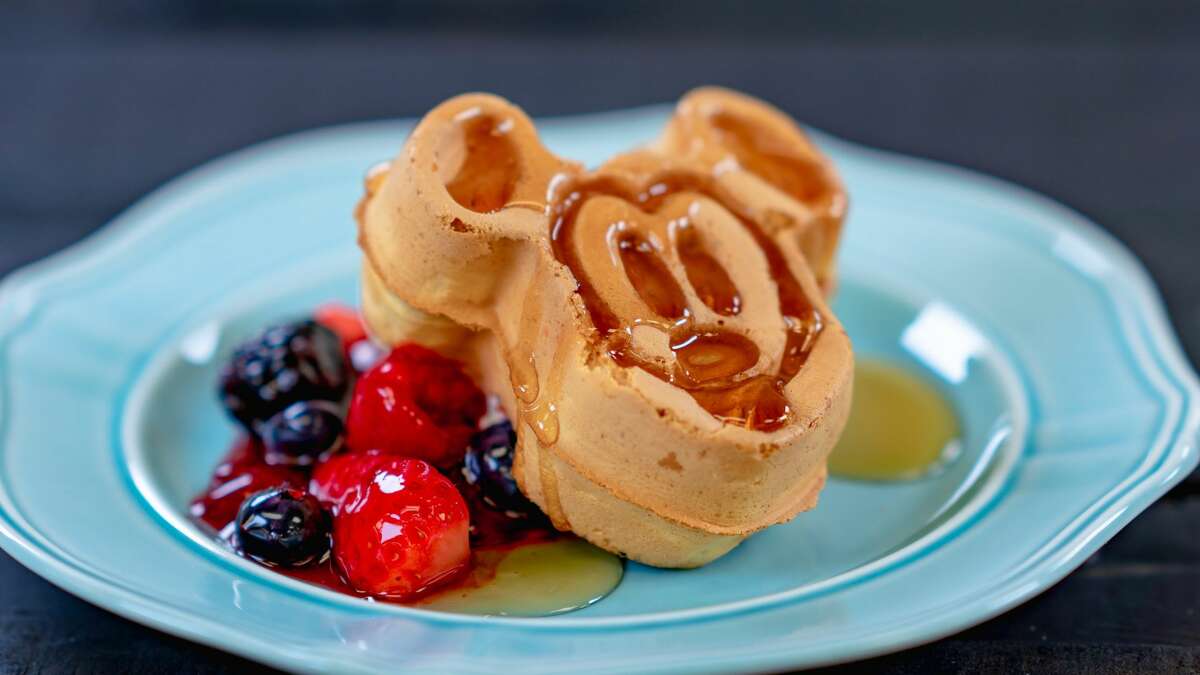 As with most things today, it's far easier to check bookings, book a table, and cancel your reservation using the Disneyland website or app. Booking online gives you far greater flexibility than booking over the phone, as you can easily modify your party size or easily check different time slots.
Plus, you often have to join a lengthy waiting queue when booking over the phone, which wastes your valuable vacation planning time. Hold times can be particularly long when booking the most popular restaurants, so it's more convenient to use the website or the app.
FAQs
How much does Disneyland charge if you miss a dining reservation?
Disneyland California Adventure Park will charge you $10 per guest if your entire party misses the booking. If only some of your party misses the booking, this fee will not be charged.
Can I make changes to my Disneyland dining reservation?
You can make changes to your dinner reservations easily on the Disneyland app. All you have to do is select Modify on the My Plans section of the app.
What happens if you are late for a Disneyland dining reservation?
If you are over 15 minutes late for your table service reservation, your booking will be cancelled, and your table will be given to another party. You will also be charged a fee.
Can you cancel a Disneyland Park dining reservation?
You can officially cancel a Disneyland Park reservation 24 hours before the booking. You may have to cancel 72 hours before the booking in some instances.
Final Thoughts
Disneyland simply receives too many guests making restaurant walk-ins possible. Although you may get lucky in some instances, you should not rely on this. Therefore, it's important to make your dinner reservations as early as possible – ideally 60 days before your arrival. It's better to spend your vacation exploring all Disney offers than waiting to eat!
Check out these other fantastic articles about the most magical place on earth!:
More about our TFVG Author