Disneyland is a family-fun amusement park for all ages. Whether or not it's more fun for your kids than yourself comes down to the different rides, attractions, and whether or not the park serves alcohol. 
Disneyland does sell alcohol inside both their parks. Disneyland has a few options, while Disney California Adventure Park has multiple available. There are areas around the park that sell alcohol as well.
Disneyland offers a variety of drinks but from a limited number of places. It's a park designed to bring the imagination of children's movies to life, but it can be joyful for adults, too, just in different ways. Read on to find out about all the various bars and restaurants in Disneyland where you can sit down and wet your whistle. 
What Is Disneyland?
Disneyland is not the same as Disney World.
It is much smaller, less expensive, and can be found in California as opposed to Florida. With only two major parks, Disneyland Park and Disney California Adventure Park, it shies in comparison to the much larger Disney World. 
Disneyland may be smaller, but it still offers options to adults within a park made to bring smiles to children's faces. Because let's be honest, sometimes you need to relax for a minute after being on your feet all day in the sun. 
The Best Places To Find Alcohol in Disneyland Park
Disneyland Park rests directly beside its partner, Disney California Adventure Park, and has limited areas to imbibe alcoholic beverages. This park seems to be the most kid-friendly of the two for this very reason. However, that doesn't mean you can't find a place to enjoy an adult beverage or two.
Oga's Cantina
Oga's Cantina is a part of Disneyland's Star Wars: Galaxy's Edge attraction area and serves alcoholic beverages to adults of legal age. With themed dining comes several themed alcoholic cocktails, such as the Jedi Mind Trick and Tarkenian Night Flower concoctions. 
This restaurant also offers beers on tap, wine on tap, and seltzers on tap if you find the cocktails too strong or just want something a little simpler. Only a few snacks are offered at Oga's Cantina, like pretzels, snack mix, fruit mixtures, and meats and cheese sampler.
Club 33
Club 33 is an exclusive, VIP club that requires a hefty price to enter without a membership and a long waitlist to join. If you aren't already a member and are looking for an easy way to find an alcoholic beverage, this is not a great option for you. 
If you're looking for an exclusive club to enter and are a frequent Disneyland Park goer, you'll want to join Club 33's waitlist or spend $33,000 for a one-time entry.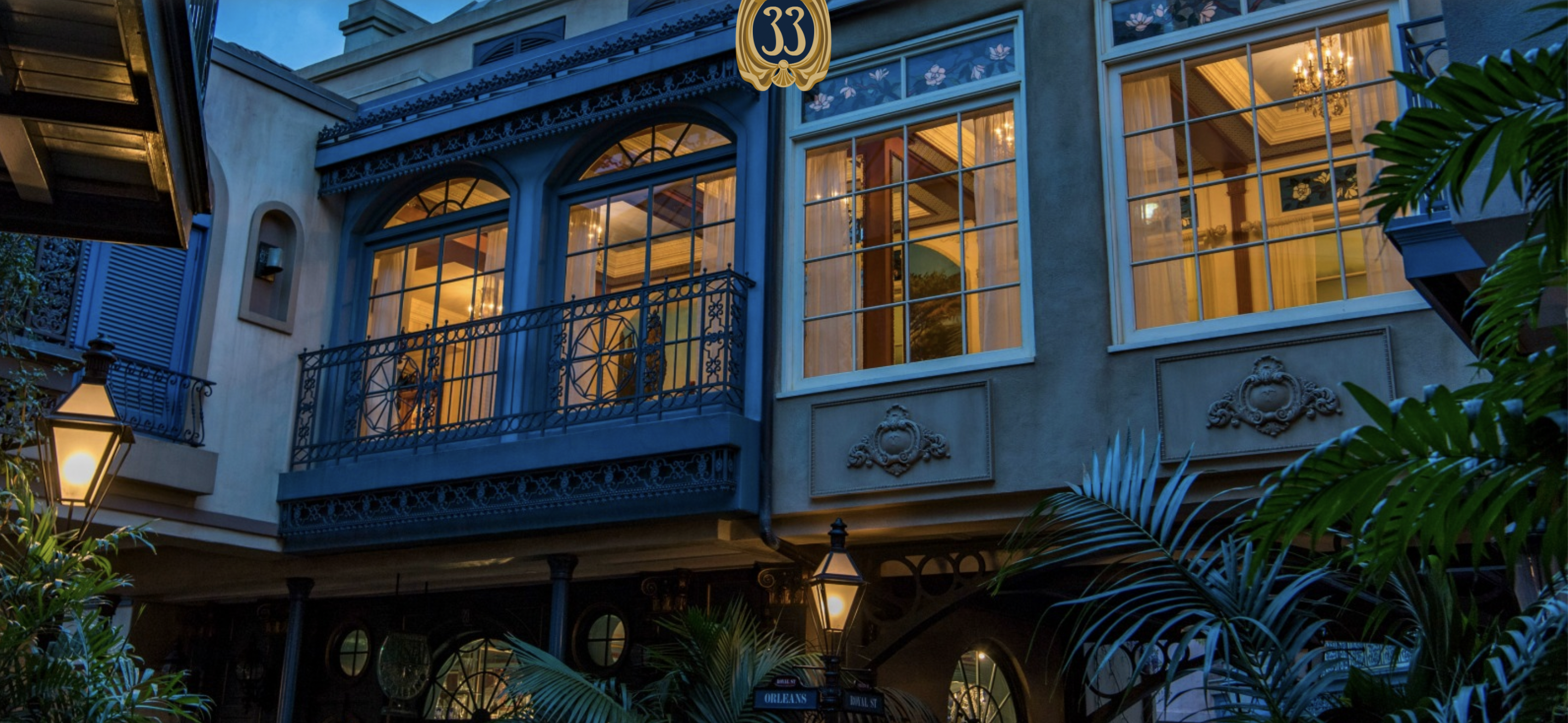 The Best Places To Find Alcohol in Disney California Adventure Park
There are several restaurants, bars, and lounges in Disney California Adventure Park, much more than Disneyland Park. A few of them offer delicious meals for dinner and snacks to accompany your drinks.
Only a few are listed below, but you can find more locations inside the park. If you're looking for a good time out, check out some of the prime locations listed below.
Carthay Circle Restaurant
Carthay Circle Restaurant is a sit-down location that offers alcoholic beverages alongside incredible meals. It's a fine dining restaurant made to represent the Carthay Circle Theatre in LA. This Hollywood golden age restaurant can be enjoyed by adults, even without alcohol.
It's on the pricey side of restaurants with delicious starters, entrees, and desserts. Carthay Circle offers non-alcoholic beverages, strong coffee cocktails, wines, and up to twenty classic cocktails. However you want to unwind, there's an option for you at Carthay Circle. 
Pym Tasting Lab
The Pym Tasting Lab is a lounge that offers a large variety of alcoholic beverages and small snacks like popcorn and pretzels. Located in the Avenger's Campus, the cocktails and beer cocktails have a Marvel theme, with names like Particle Fuzz and Molecular Meltdown.
The Pym Tasting Lab also offers beers and a few non-alcoholic beverages, like bottled water and punch. A pint-sized mini beer flight is also available to legal drinkers, and so are other novelties like glow-in-the-dark and light-up additions to your cocktail. 
Hollywood Lounge
The Hollywood Lounge is a quick-service beverage location that sells non-alcoholic drinks to your children and alcoholic drinks to you. With seasonal drink offerings depending on the time of year you go, you can buy festive alcoholic beverages that fit the weather and scenery.
Modelo Especial and Backlot Michelada are the lagers offered at the Hollywood Lounge, alongside non-alcoholic beverages like lemonade and bottled water.
They also offer chicharrones, a fun and easy Mexican snack to carry around with you since the lounge is a standing-only bar, not a sit-down establishment.
Disneyland's Alcohol Policy
While it's fun to booze a bit while you explore the wonders of Disneyland, there are rules all legal drinkers must follow. After all, children are playing in every corner of the park, and becoming too intoxicated is a good way to be ejected from the premises.
Identification Required
Whether it's your driver's license or government-issued passport, you are required to show an ID if you want to drink in Disneyland. Even if you are fifty, you'll be carded to assure Disneyland's policies are getting met.
Two Drinks Per Person
There is a limit to each person on the same bill of two drinks. This two-drink limit corresponds with transactions, so if you purchase two drinks to start, close a tab, and order again or somewhere else, you can drink more than two alcoholic beverages. 
The Best Places To Find Alcohol in Downtown Disney District
While Disney California Adventure has a decent amount of alcohol options for adults, if you only bought tickets to Disneyland Park or you're looking to try something else, you can find nearby spots that offer these beverages.
Downtown Disney District is right near the entrances of both amusement parks and has two notable locations to purchase a drink and relax. Both offer a wide selection of alcoholic options, from IPAs to frozen cocktails.
Ballast Point Brewing Co.
While the Ballast Point Brewing Co. has a full menu for brunch, lunch, and dinner, they offer a variety of IPAs, lagers, malts, barrel-aged beers, ciders, seltzers, and wines. Their wide selection of beers is their main selling point as a brewery, but they have options for every drinker.
Ballast Point Brewing Co. is a kid-friendly location with a kid's meal and non-alcoholic drinks. It's the perfect place for a delicious dinner and a unique beer to wash it down after a long day at one of the parks. If you're looking for beer, try the Ballast Point Brewing Co.
Uva Bar & Cafe
The Uva Bar & Cafe is another sit-down and eats location that serves a large number of drinks. With beers and seltzers like Corona and Bud Light Seltzers, alongside over ten wine options and twenty cocktails from which to choose, the Uva Bar is another restaurant where adults can drink.
This bar offers beer flights, Hollywood flights, shots, and frozen cocktails. They are kid-friendly with breakfast, lunch, and dinner meal options. If you're looking for a fun, delicious cocktail, Uva Bar and Cafe is the restaurant for you.  
The Best Places To Find Alcohol in Disney's Paradise Pier Hotel
Disney's Paradise Pier Hotel has a lounge inside with a menu designed for late-night drinkers and tired park-goers looking for a refreshing drink to end the night.
Surfside Lounge
The Surfside Lounge has the most extensive selection of non-alcoholic and alcoholic beverages. With over twenty cocktail options ranging from margaritas to whiskey, around ten white wines and ten red wines, and more than twenty beer options.
There are enough options for the drinker and the person looking to hydrate or refresh themselves after a long day. Between all the alcohol options, smoothies, juices, lemonades, and more, there is something for everyone at Surfside Lounge.
The Sand Bar
The Sand Bar offers regular on-the-rocks cocktails and name-brand wines, but their signature beverages and frozen beverages are where they shine. With frozen Rose, Margaritas, and Pina Coladas, this restaurant provides a refreshing way to drink.
It is a lounge area, so minimal food is available besides pizzas, desserts, appetizers, and a few bigger meals.
Conclusion
Family-fun and kid-friendly don't always necessarily mean alcohol-free for adults. Amusement parks like Disneyland are designed for children, but many adults grew up watching Disney movies as well and can enjoy the surroundings for their nostalgic charm.
Alcohol is sold in certain parts of Disneyland for the parents or adults who are there to revisit their childhood memories. With alcoholic drinks in Disneyland Park and Disney California Adventure Park, you can find two drinks per order with your meals or on their own.
Disney's Paradise Pier Hotel and Downtown Disney District are just outside the park, giving you the option to keep the fun going even after you leave the park.
More about our TFVG Author
A seasoned traveller, Dad, and avid sports tourist, James foundered The Family Vacation Guide to share his expert vacation experiences- especially when it comes to being a travelling family man.
Featured in Travel articles such as Travel + Leisure, TripSavvy and SFGate, you know you're reading some of the best vacation tips online.