If you're planning a family vacation to California's Disneyland, you might consider flying into Santa Ana's airport. Of course, the Disney resort and theme parks are in Anaheim, not Santa Ana. So, you might wonder, how far is Santa Ana from Disneyland?
Santa Ana is part of Orange County, as is Anaheim. As the crow flies, the two cities are very close. When you look at a map, Santa Ana's city hall is only 7.3 miles from Disneyland.
However, other factors, like California traffic and your chosen mode of transportation, can significantly impact how long it takes to get from Santa Ana to Disneyland.
Below, we'll cover the distance from Santa Ana and Santa Ana Airport to Disneyland. We'll also discuss the best means of travel. So, by the time we're through, you'll know how to get from Santa Ana to Disneyland.
How Far Is Santa Ana From Disneyland? 
Though Santa Ana and Disneyland aren't far apart on the map, it can take some time to get from one to the other.
If you're staying in the heart of Santa Ana, you can expect it to take between seven and fifteen minutes to drive to Disneyland.
However, Santa Ana Airport, also known as John Wayne, is on the city's outskirts. So, if you're flying into Santa Ana Airport (SNA), you'll be fourteen miles away from Disneyland park. 
Normal traffic conditions put you twenty to thirty minutes from Disneyland. However, if traffic is heavy, as sometimes happens in Orange County, the drive can easily take forty minutes or more.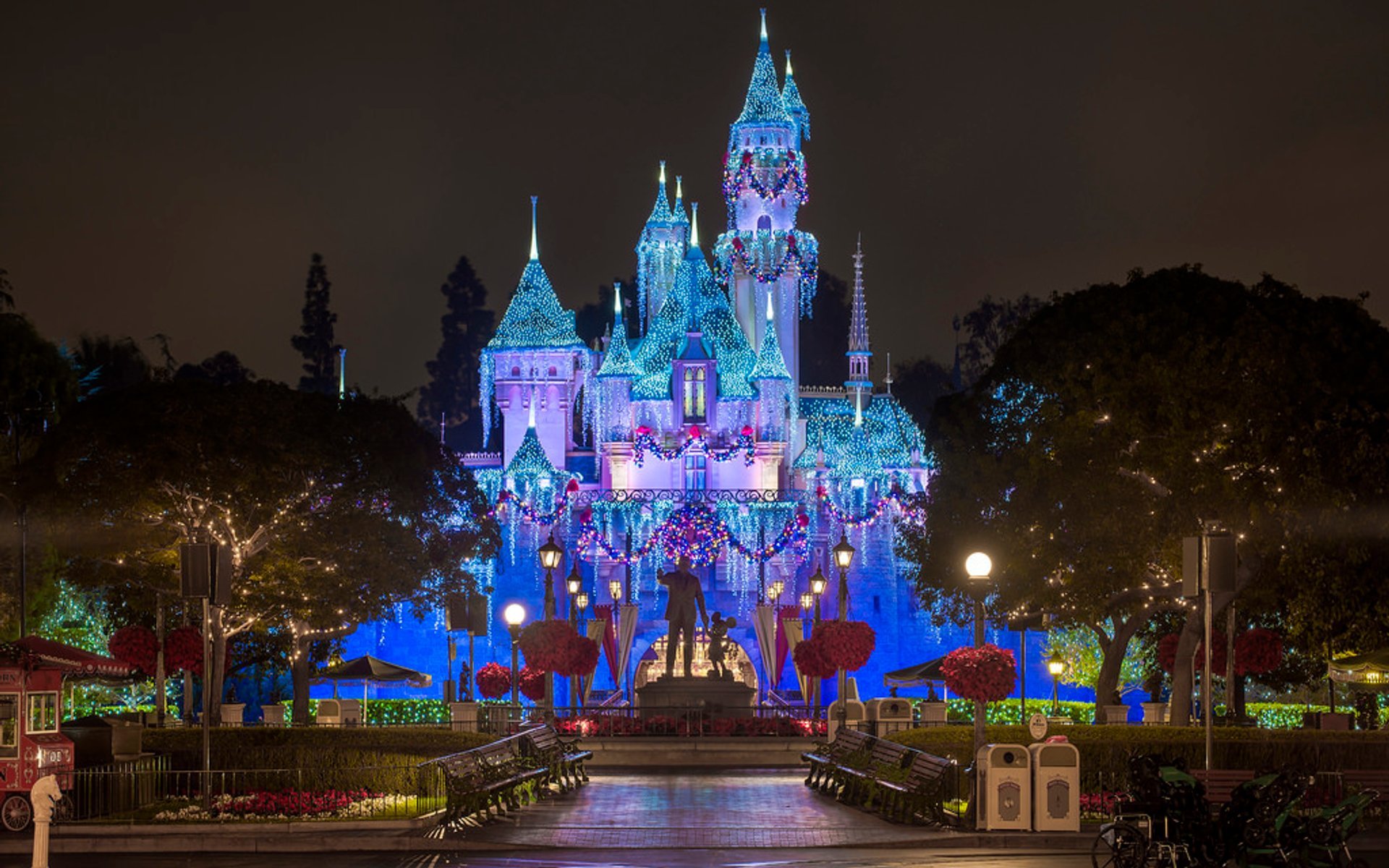 Is Santa Ana the Closest Airport to Disneyland?
John Wayne Airport (SNA) is the closest airport to Disneyland.
However, SNA is a reasonably small facility, and it can be tricky to find flights. That leads many Disney travelers to look at other options. 
Unfortunately, other popular airports like LAX, Burbank, or Ontario are much further away.
LAX is thirty-three miles from Disneyland. It's a large international airport that offers plenty of flights from around the world. However, given LA's traffic patterns, it will likely take an hour or more to get to Disneyland from LAX.
Burbank's airport puts you thirty-six miles from the parks. With traffic, it could take over an hour and a half to get to the Disney theme parks.
Ontario airport, in the Inland Empire, is thirty-three miles from the park. It sits east of Los Angeles, and traffic from this direction is generally lighter. Usually, you can get to Disneyland in about forty minutes.
Getting From Santa Ana Airport to Disneyland
Once you decide to fly into or stay in Santa Ana for your Disneyland trip, you'll have to choose the best way to get to the park.
Renting a Car
Many choose to rent a car. Renting a car is a fantastic option for exploring Southern California. You could drive to one of So Cal's many beaches, meander into the local foothills or head to LA for the day.
However, renting a car can be expensive, and Southern California is notorious for its traffic. So, you might spend more time driving than you'd like.
You don't need a car if Disneyland is your only destination. Unlike Disney World, the Disney land parks all center around one plaza. The distance between Disneyland's entrance and California Adventure's entrance is about 100 feet. Downtown Disney and Disney hotels are all within walking distance as well.
So, using different means of transportation, whether Uber or city bus, might be the best way to get to Disney parks.
By Uber or Lyft
Using an Uber or Lyft to get from Santa Ana to Disneyland is a great option. Depending on traffic and time of day, it will likely cost you around $40 to get from John Wayne Airport to the parks.
If you opt to use Uber, you can book your car up to thirty days in advance. Then, you can locate your driver at the Ground Transportation Center inside the airport.
By Shuttle
Of course, if you have a large family, using an Uber or Lyft could be difficult. So you might want to consider a shuttle service instead.
Several shuttles run routes from Disneyland to SNA and back. Local Santa Ana hotels may also offer shuttle services to Disneyland. Typically, you'll need to reserve these shuttles in advance.
Karmel Shuttle Service is the one Disney recommends using. They offer direct lines from John Wayne airport to the park entrance and the surrounding Disney hotels.
The cost of a shuttle varies significantly by day and time. However, you can expect it to be in the $70 per-person range for a shared shuttle. Karmel also offers private vans, which cost significantly more.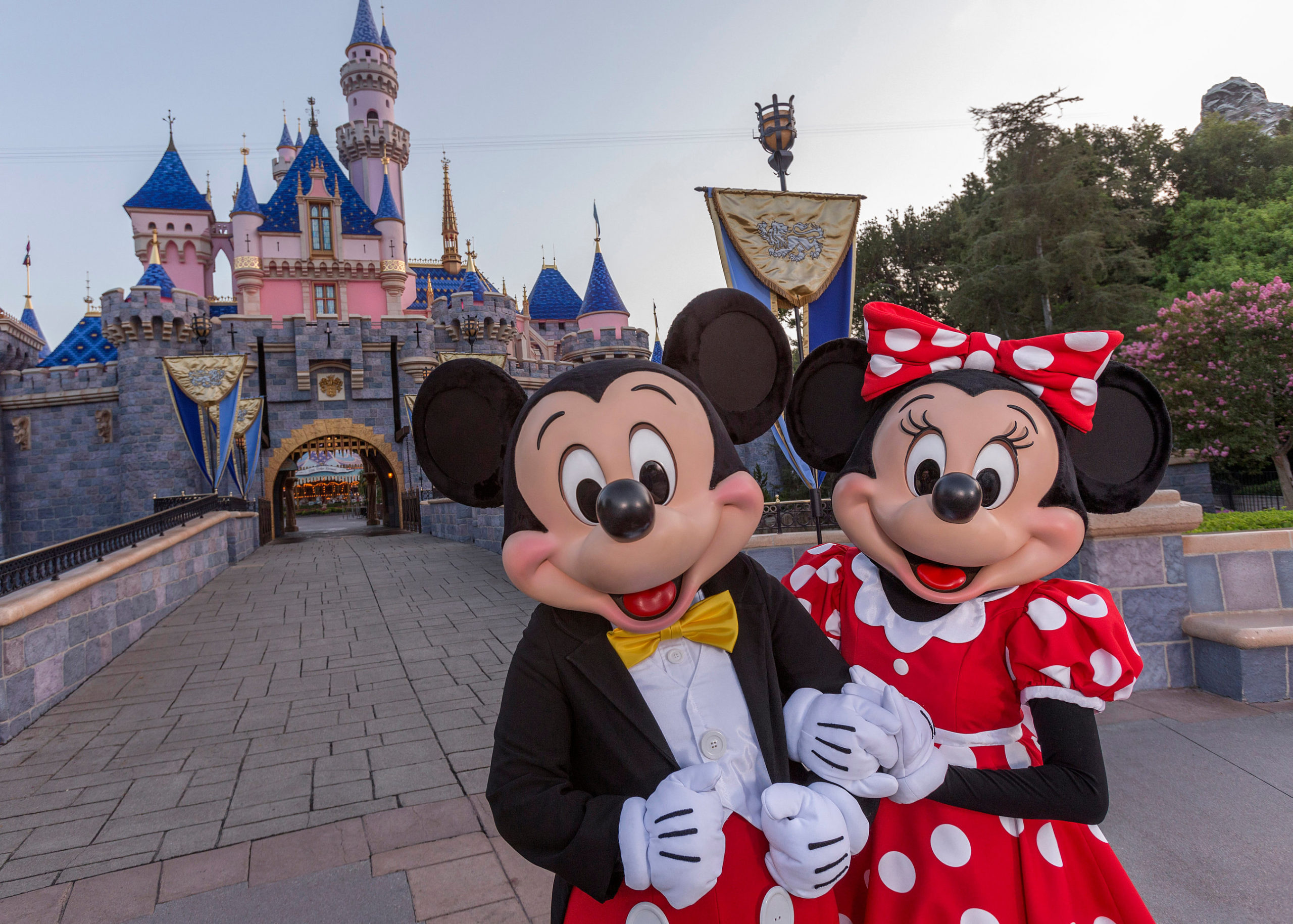 By Public Transportation
Public transportation is the cheapest way to get to Disneyland from Santa Ana. The OCTA (Orange County Transit Authority) offers public transit from Santa Ana airport to Harbor Blvd. in Anaheim, about a two-minute walk to Disneyland.
A daily bus pass costs $4.50 per person, and you can purchase it in advance on OCTA's website. However, riding on public transportation means getting to Disneyland will take an hour or more.
If you want to use the public transportation route, head to the Airport-Arrival Terminal at John Wayne Airport. This terminal is outside of baggage claim off Airport Way.
Then, board the 76 West bus to MacArthur-Harbor Blvd. When you exit at the MacArthur-Harbor stop, you'll need to walk to the next bus stop, up Harbor Blvd., and to the left. There, you'll find the Harbor-MacArthur stop.
Board the 43 North bus and exit at the Harbor-East Shuttle Area in Anaheim. From there, the Disneyland Resorts entrance is about a two-minute walk.
Final Thoughts
So, how far is Santa Ana from Disneyland?
The answer is about seven miles if we measure from the city of Santa Ana. The airport is a little further, about fourteen miles away.
However, despite their relatively close location, getting from Santa Ana to Disneyland can take as little as seven minutes or over an hour. It all depends on the transportation you choose and when you plan to travel.