Directly to the east of the province of British Columbia is Alberta. This province is most known for the city of Calgary and the beautiful national park, Banff. It's one of the smaller provinces in Canada by land area, but it still has a population of over 4.3 million people.
You can't go wrong with Calgary if you're looking for a great place to take your kids on a getaway. This fun, cultural, and beautiful city has more than enough things to do that will satisfy anyone's preferences. 
As you create your itinerary, check out 15 of the best things to do in Calgary with kids you may want to consider. 
Visit the City's Most Iconic Landmark, Calgary Tower
While you're exploring the beautiful downtown area of Calgary, you can't miss seeing the most iconic landmark, Calgary Tower. Fifty years ago, this skyscraper was constructed and now stands 626 feet above the city of Calgary.
Calgary Tower is massive and impressive, but it's no longer Calgary's tallest building. While that's true, visiting the top of this tower will give you and your kids an unparalleled view of the city and surrounding area., including the Canadian Rockies and prairie.
The observation deck gives you a 360-degree view and a great photo opportunity. You can snap pictures to bring home with you and post them on social media to share your adventures. For the brave souls, they have a portion of the glass floor where you can look at the concrete below.
For a truly unique experience, you can reserve your spot for brunch at the restaurant SKY 360. The restaurant spins, and you can have beautiful views while you and your family feast on pancakes, eggs benedict, and for the adults, mimosas.
Learn Something New at the TELUS Spark Science Center
Museums can be difficult for most kids to get through, but the TELUS Spark Science Center in Calgary is one that you'll have a hard time getting them to leave. Almost all of their exhibits are hands-on, and kids love them.
There are exhibits on tons of different topics like arts, space, construction, and so much more. Some of their top exhibits include digitally painting with light in their Open Studio and trying floating in the Creative Kids Museum.
A fun thing for your kids and you to do here is to lay on a bed of nails. Before you freak out, the experiment is to prove to you that as long as your weight is evenly distributed, you can't feel pain from sharp objects like nails.
If you need a break from learning because you're hungry, they have a cafe with a ton of kid-approved foods and, of course, a grand ice cream parlor. The gift shop has books that your kids will enjoy taking home.
Get Your Adrenaline Pumping at Winsport Calgary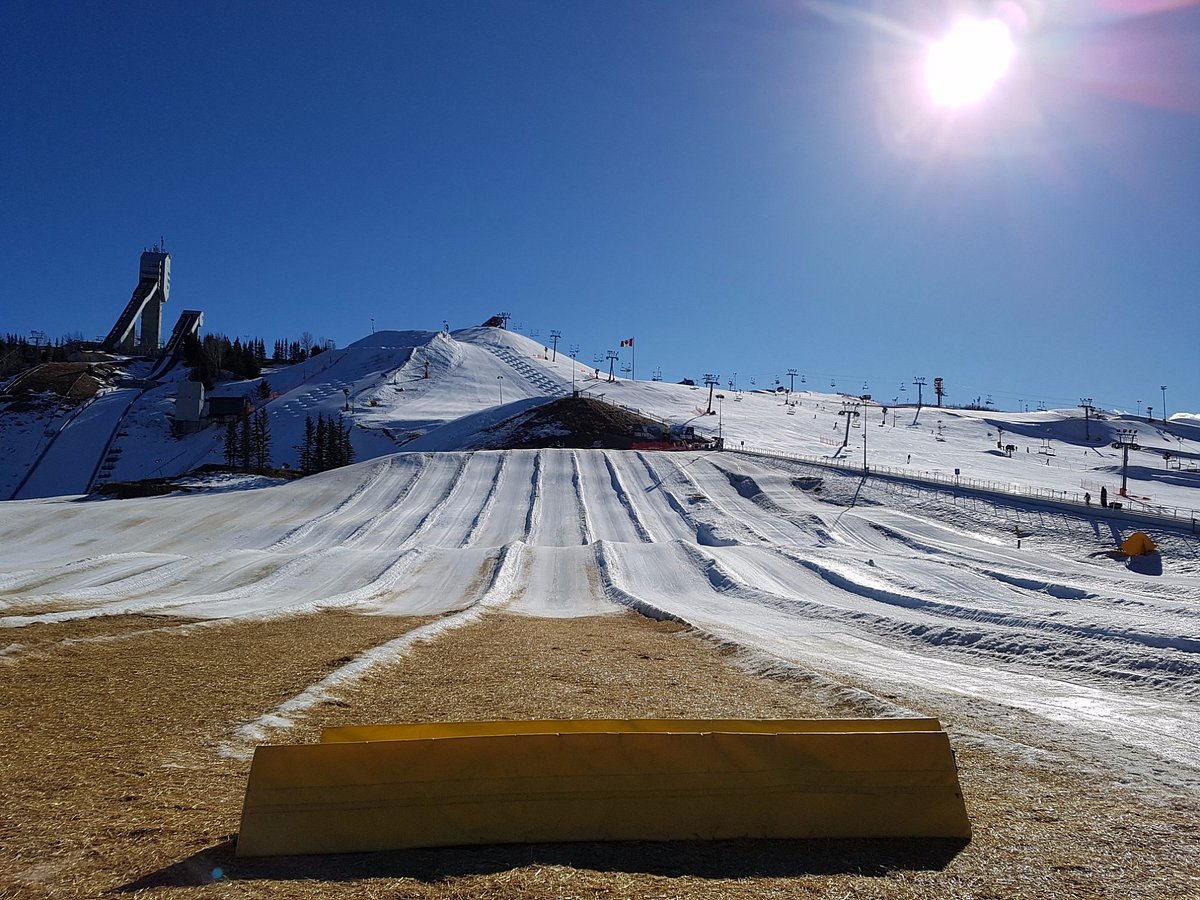 In 1988, Calgary hosted the Winter Olympic Games, and Winsport Calgary is a legacy that's left from then. It's an all-season recreation park on the west side of the city where you can see where the ski jumpers took flight, and the Jamaican bobsleigh team made history.
You and your family can go skiing or snowboarding, go on a bobsleigh, and ice skate during the winter. You can still have fun here during the warmer months. They offer mini-golf, zip-lining, mountain biking, and more.
Probably the most popular thing to do here, though, is the Skyline Luge. You'll ride the chairlift up the hill, and then you can race wheeled go-karts down a course. The course has about 50 turns and has a total distance of 5,905 feet.
If you are visiting in the winter, your kids will love their tube course. They can race through the snow on a tube and will have the time of their lives.
See the Animals at the Calgary Zoo
Spending a day at the Calgary Zoo is a great idea. This excellent zoo is a little on the small side with only 1,000 animals, but there are still plenty of exhibits to see throughout your day. They have over 100 different species amongst their 1,000 animals. Some of the animals you can see here include African lions, lemurs, hippos, and gorillas.
While all the animals here are wonderful, the giant pandas and panda cubs are what most people head here to see. If you want a truly memorable experience, you can sign you and your kids up for their Panda Breakfast. You'll get up close and personal with these gentle giants, admission, and breakfast while learning all about the pandas.
The lemur exhibit is another popular one because they're playful, and kids love watching them climb around and play. After the pandas and lemurs, you can't miss the penguins. Their habitat mimics where they'd live in the southern hemisphere, and they're adorable.
Eat Hamburgers and Drink Milkshakes at Peter's Drive-In
Finding kid-friendly and approved meals while traveling can sometimes be challenging. You can't go wrong with hamburgers, hotdogs, French fries, and ice cream! Both you and your kids will love stopping by Peter's Drive-In for a delicious meal while in Calgary.
The joint initially opened in 1962 and has been a favorite amongst locals and visitors ever since. It's hard to drive by and not stop by for a meal or milkshake. All their burgers are made with Canadian ground beef and topped with classics like ketchup, mustard, pickles, and more.
While the burgers are fantastic, the ice cream and milkshakes are what the kids really love. They have dozens of flavors like banana pina colada, maple peach, oreo, caramel, and other fruit combinations.
This is a trendy spot, so there are almost always lines out the door. If you and your kids can handle the potentially long wait, it's well worth it.
Step Back in Time at Heritage Park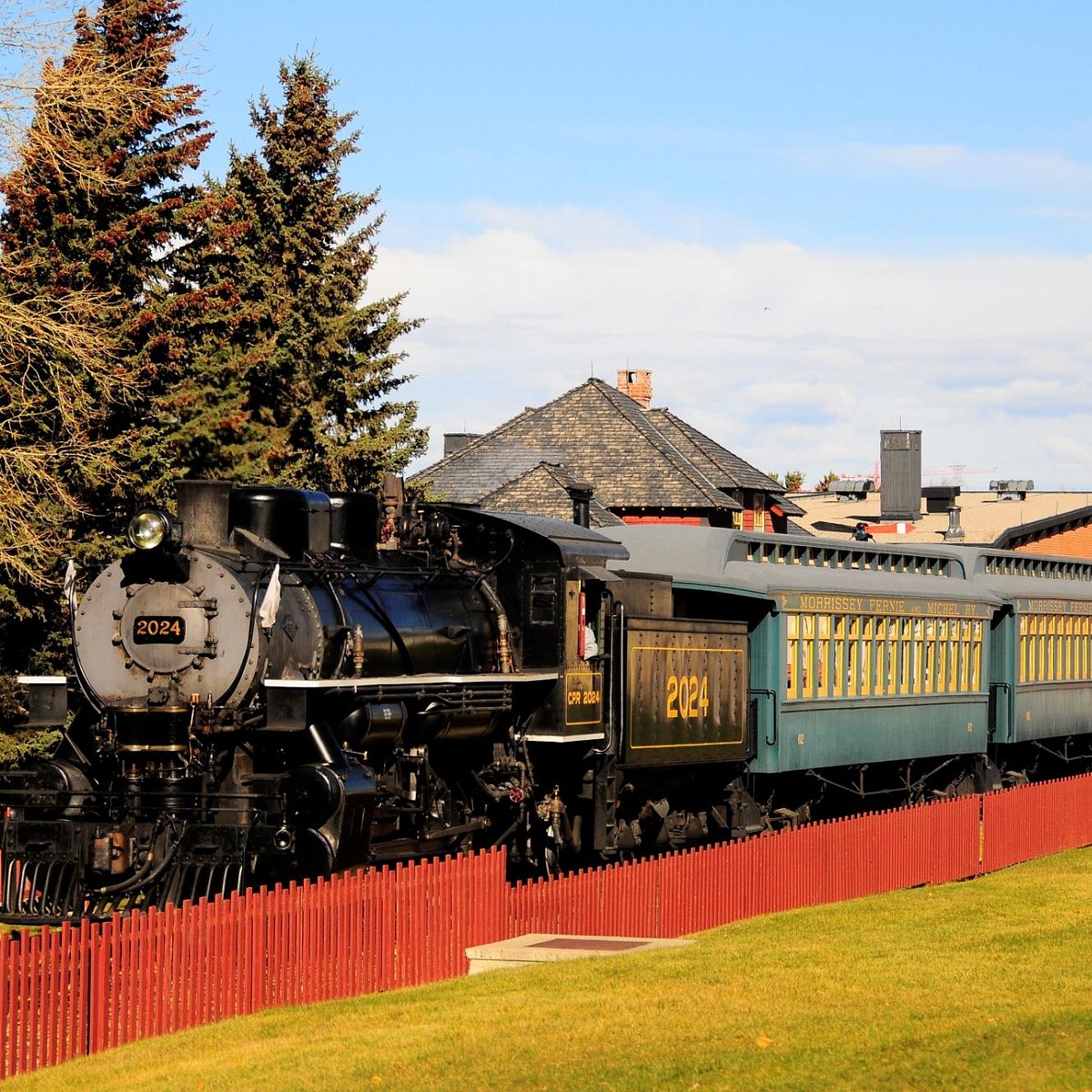 One of the most exciting and educational things to do with your kids in Calgary is to visit Heritage Park. The park is in southwest Calgary and has a 1910 replica of a pioneer town. The town features a main street, farm animals, pastures, a settlement fort, and fun, old-fashioned midway rides.
If you want to visit Heritage Park, you'll need to do it between May and October. This is when everything is open, but they have a few attractions open during the winter and spring. The Gasoline Alley Museum is open during this time if you happen to be in town after October.
Kids can walk around and learn what it was like to live back in the early 1900s, where they'll do traditional chores of the time, churn butter, and play croquet. All the staff at the park dress in formal 1910 attire and make the experience feel that much more authentic.
Take a Day Trip to Banff National Park's Hot Springs
You can't go to the province of Alberta or the city of Calgary without taking a day trip to Banff National Park. This beautiful park is famous for bright blue water, hiking, and wildlife. Banff is only about a 90-minute drive from Calgary, making it perfect for a short trip.
As you venture into the Canadian Rockies, you'll see some of the most beautiful landscapes in all of Canada. While there are several family-friendly hiking trails and tours you can take, you can't miss their hot springs.
The hot springs are what initially put Banff on the map back in 1883 when they were discovered. The water ranges in temperature from 87 degrees Fahrenheit to over 100, and it's super relaxing. You'll love soaking in the water and taking in the views with your kids.
The Banff Gondola will take you to the top of Sulfur Mountain, where you can learn more about the park's history through exhibits at the hands-on interpretive center.
Catch a Show at StoryBook Theater
A great rainy day activity or catching a show at the StoryBook Theater for families that love the arts is ideal. The StoryBook Theater is the largest theater run by volunteers in the country. 
All the volunteers take great pride in performing entertaining plays and musicals designed for kids but that the parents will enjoy too. Some of the performances they've done before include Disney's Descendants musical, SpongeBob, and The Sound of Music.
If you have kids interested in acting, singing, and dancing, you can sign them up for acting classes if they're over six years old. Their classes are less traditional, and they teach the kids through acting games and imagination play.
They have classes for adults too. You can learn the basics about acting while your kids play and act their hearts out.
Pet the Animals at Cobb's Adventure Park
Who doesn't love petting animals? You can get up close and personal with adorable animals at Cobb's Adventure Park in Calgary. They're open every season except winter, so it's an excellent activity for almost every month of the year.
They have a petting zoo, playgrounds, mazes, giant slides, tractor rides, and plenty of fun games to play. Both kids and adults will love spending time here because every activity is great for people of all ages.
The giant hill slide is popular with adults, but kids can have a blast on it too. The petting zoo is the star of the show here. They have kangaroos, alpacas, pigs, sheep, bunnies, goats, and other adorable animals you can pet and feed.
All the animals are well taken care of, and many are rescued. Anyone over the age of 12 can attend the petting zoo alone, but younger children will need to be accompanied by an adult at all times.
Walk the Douglas Fir Trail
Whether you and your kids are outdoorsy people or not, the Douglas Fir Trail needs to be on your itinerary for your trip to Calgary. The trail is part of Edworthy Park, on the Bow River's southern bank. 
You and your kids will walk amongst giant, 500-year-old Douglas Fir trees. The trail has some steep points where you'll walk uphill, but you'll be greeted with some of the most unique and beautiful views Calgary has to offer.
The Douglas Firs here is the most easterly in the country and form a dense forest that is nothing but mesmerizing. Their dense forest is an excellent example of how the city of Calgary can preserve nature amidst a bustling city.
The trail is in and out, and it is about 2.7 miles each way. You and your kids don't have to do the entire thing, but it's worth it if you can. You may get to see chipmunks, squirrels, and other wildlife on your way.
Float or Kayak the Bow River
Spending a day on the water is a great way to stay cool in the summer or when it's warm outside. Calgary's top water attraction in the summer is Bow River. You'll often see families and individuals paddling or floating down the river.
Lazy Day Raft Rentals is one of the most popular rental companies in the city, and they have everything you need to enjoy your day on the river. They have boats, kayaks, canoes, and rafts to choose from. They also provide life vests for you and will give you some water safety guidance before hitting the river.
It's a great free activity in Calgary. All you'll have to pay for is any rentals you go with. Admission is free, and there are several launch spots along the river.
Enjoy Delicious Hot Chocolate at Hot Chocolate Fest
Most people avoid Calgary in February since it's typically the coldest month of the year, but if you love hot chocolate, you'll want to visit in February. The beginning of February marks the start of Hot Chocolate Fest in Calgary.
For the entire month of February, you can visit the different participating Hot Chocolate Fest locations to taste different hot chocolate recipes. Calgary Meals organize the festival on Wheels, and a good portion of the proceeds goes to charity.
You and your kids can hop around from establishment to establishment, tasting delicious and warm hot chocolate. Some places even have fire pits outside where you can stay warm while you enjoy your treat.
Check Out the Granary Road Farmers Market
Checking out local vendors at farmer's markets is a great activity to do with your kids in any city you visit. Calgary's farmers market is on Granary Road and features a market with several vendors selling fresh produce and handmade goods.
They also have an active learning park for your kids to play at. The learning park features exhibits where they can learn about the various wildlife in the area like frogs, bees, spiders, bats, and the difference between edible and poisonous mushrooms.
They host different events like goat yoga in the summer, a Christmas Market, and everything to do with pumpkins in the fall. As you walk through the stalls, you and your kids can sample food and drinks offered by vendors.
You can play mini-golf and check out the adorable animals at the public market. They have llamas, donkeys, pigs, peacocks, bunnies, and more.
Tour the Hangar Flight Museum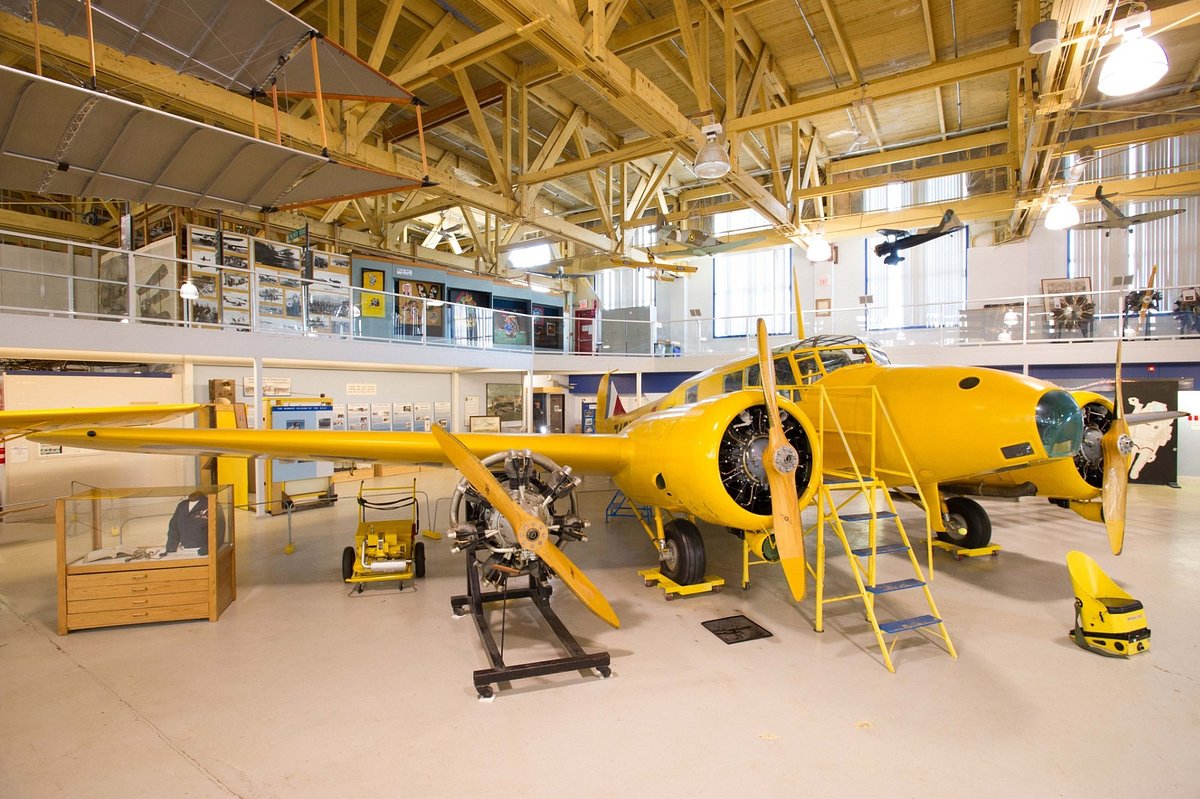 The Hangar Flight Museum is a great museum in Calgary that won't bore you or your kids. The museum's building was originally built in 1941 as a British Commonwealth Air Training Plan before eventually housing a collection of historic planes.
You'll walk through the museum, looking at various plane and aircraft artifacts. They have collections on famous engines, the history of the Fu-Go balloon bomb, WestJet 767 cabin crew trainer, Bowers Fly Baby, and more.
Since they're historical artifacts, you usually can't sit inside the planes. They choose four or so airplanes that you and your kids can get inside during the summer. You have to wear closed-toe shoes, but they'll love it's a unique experience.
You're more than welcome to walk around the museum on your own, but they offer guided tours too. These are perfect so you can learn as much as possible without reading everything yourself.
Enjoy the Views and Fresh Air at Prince's Island Park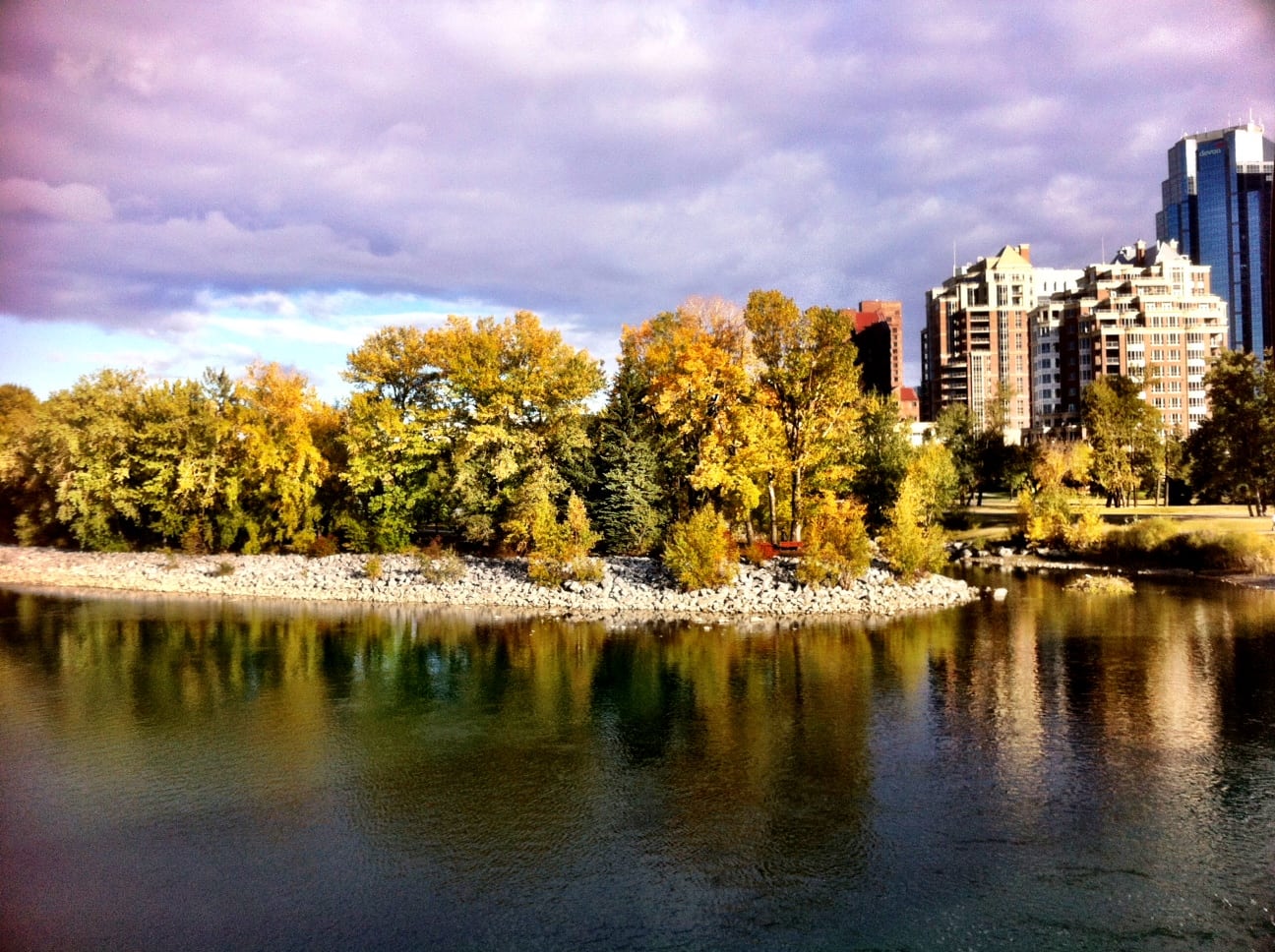 Calgary is a beautiful city, and getting some fresh air is always a good idea while you're here. One of the best park options is Prince's Island Park. The park is in the heart of downtown Calgary, making it an accessible attraction to work into your itinerary.
Spring is the best time to spend time here because the flowers are blooming, the grass is returning to its vibrant green color, and the animals are out. It's a popular spot to watch Calgary's geese and their goslings in May.
You and your kids can have a picnic, play games, or simply relax on a blanket in the park's grassy areas.
Final Thoughts
Calgary is a beautiful city in Alberta that you and your kids will love exploring. Whether you prefer more laid-back activities like spending your day at the park or zoo, learning about Calgary, or taking a day trip to Banff National Park, you and your family will make memories you'll remember there.
More about our TFVG Author