There's a strong possibility that Ottawa is the most family-friendly city in Canada.
Whether you're searching for adventure, museums, or a fun way to learn about Canada's storied history, there are too many ways to spend your time in Ottawa to count. Many people take trips to Ottawa to experience that uncanny family-friendly environment.
Fortunately, Ottawa is a city that's in session year-round as well. Ottawa is a viable destination for family vacations in the middle of summer and/or for people looking to enjoy an enthralling winter vacation, thanks to some of Ottawa's exhilarating winter activities. It's good to know that there's something to look forward to in Ottawa, no matter the time of the year.
Notably, Ottawa is the capital of Canada, and because of this, the country makes a point in showcasing some of the best attractions in the country. Moreover, the city is vast, and the best thing to do is located in the heart of Ottawa. Furthermore, transportation is a breeze, and you can get anywhere by car, on foot, or using the public transportation system. Here are some of the best things to do in Ottawa with kids on your next visit.
Fun Family Activities in Ottawa
Ottawa has so many fun activities and events to participate in. These are a few suggestions for children of all ages.
The Canada Science and Technology Museum has many interactive exhibits that the kids are sure to keep busy with. One of the stand-out exhibits includes the steam locomotive gallery, and it features a steam locomotive gallery that you can get on. There's the motion-activated sound gallery to enjoy.
You take a trip to Zoom—a place which enables the children to conduct miniature experiments, build, and even solve various puzzles. Even a video game exhibit allows children to play iconic games.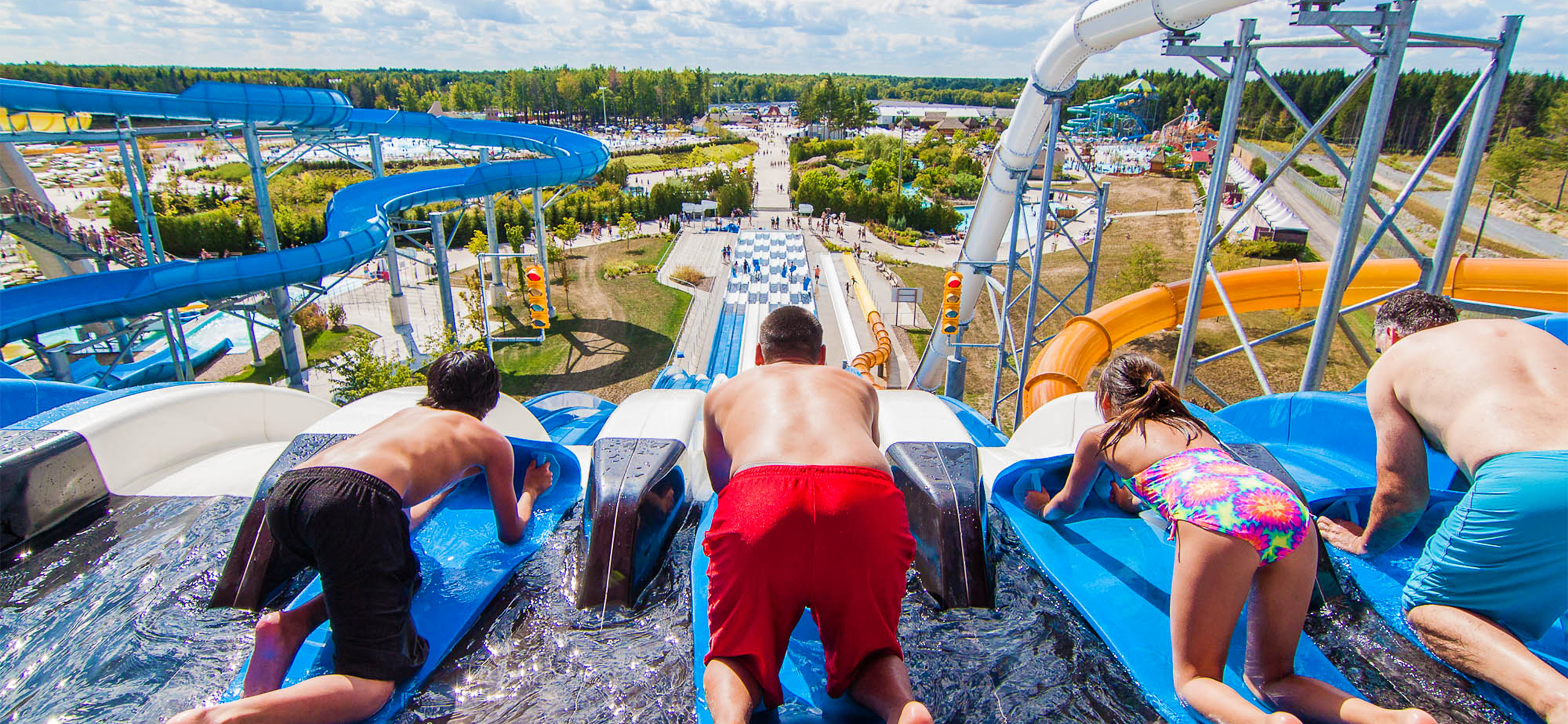 The Calypso Theme Waterpark boasts Canada's largest wave pool, and it's an awesome destination to take a dip during the hot summer. This Waterpark has more than 35 slides. Each slide is designated for different ages and levels of thrill. In the center of the waterpark, you can decide to play any number of water games throughout the park or visit the wave pool to capture the feel of a beach.
The extravagant architecture of the building on McLeod Street is captivating enough to garner the attention of youngsters. However, if they were somehow unimpressed with that, the natural history exhibits inside will do the trick. Gather the little ones and take them on a tour of the Canadian Museum of Nature's paleontological gallery; here is where you can witness dinosaurs which are life sized are positioned in an area very similar to that of a swamp in appearance.
The facility is adorned with various dioramas which depict hundreds of insects and bird displays in detail. If all of this wasn't enough, the children are a shoo-in to enjoy the butterflies in the butterfly garden of the museum. Lastly, an on-site 3D movie theater regularly shows nature movies in great quality.
The Proulx Maple and Berry Farm is just minutes from the city and is a place where you can have a full day of fun. You can explore the great outdoors with 4-loops to choose from for snowshoeing, cross-country skiing, and walking.
This farm features structures for children to play on; there's a maze where kids have loads of fun and a petting zoo for the children to have a blast having hands-on experiences with farm animals.
You can take the family to the farm store to look at all local vendors' maple products for sale. You can even venture to the production shack, a century old, and view how maple sap is made into tasty maple syrup. Lastly, if all else fails, the little ones will surely enjoy the wagon rides and the horse-drawn rides available on the weekends.
With so many things to do at Canada Aviation and Space Museum, your children can enjoy learning about aviation and space through educational and interactive programs. Additionally, they can check out the fantastic collection of historical artifacts on display. Some of those exhibits give kids the chance to get into the cockpit like a real pilot!
Children get to hear stories from experts that can share details about their time exploring space and how Canada was integral in the planning and building of the International Space Station.
Interestingly, the Ottawa region is considered the mecca of whitewater rafting. Ottawa has tremendous class V rapids that will provide unrivaled thrills, or you can find class ll rapids that are just rowdy enough to get your heart pumping without being in any legitimate danger. Companies such as Wilderness Tours can easily arrange access to these lovely water trips. Below are some great whitewater rafting tours.
6. Children's Festivals
During the year, there are several great festivals that kids of all ages will enjoy:
The Tulip Festival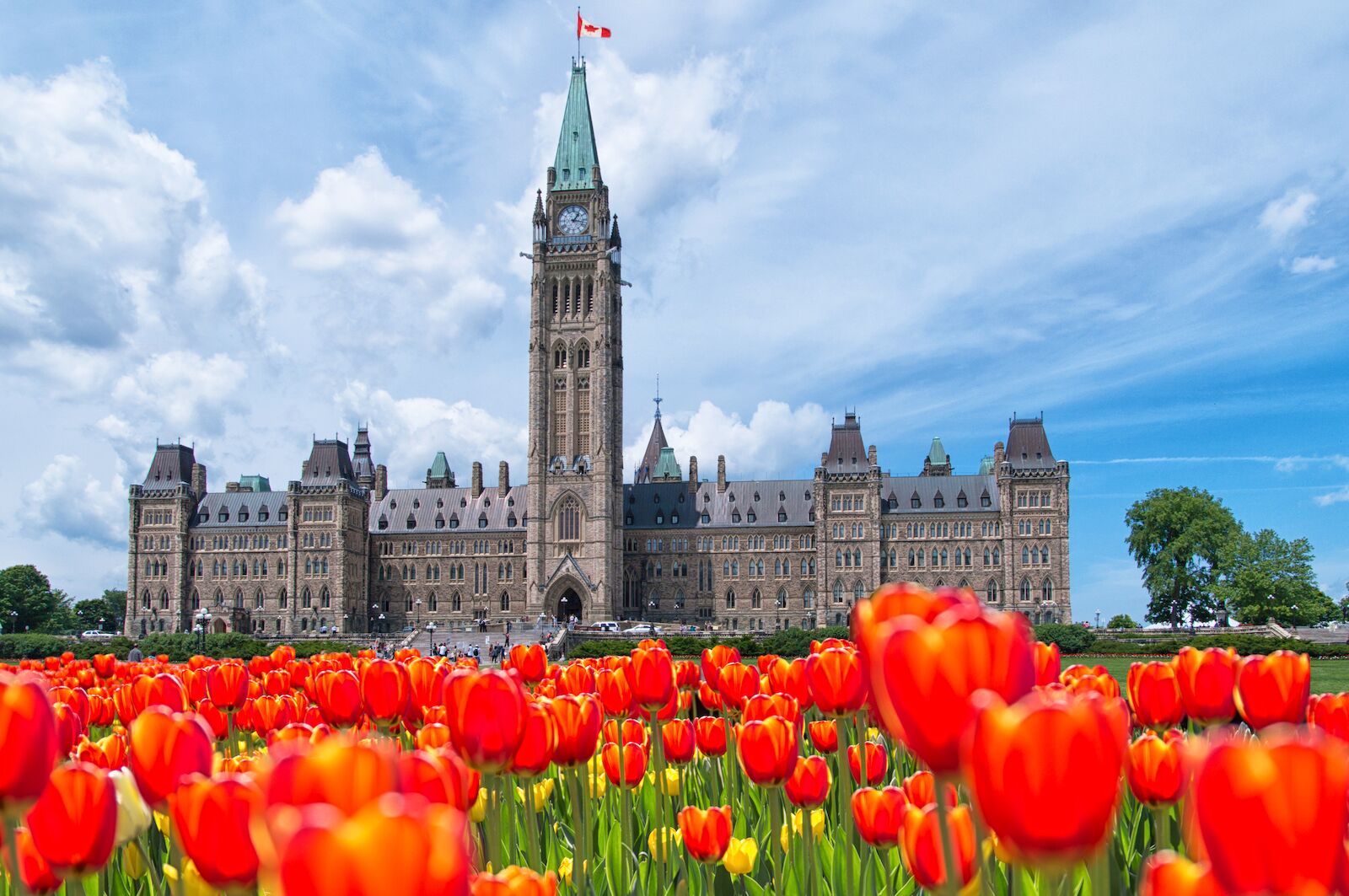 Springtime in Ottawa brings one of the many great things to love about the city, the Tulip Festival. This festival takes place in May. You will see millions of tulips that resemble an endless sea of brilliant colors. While you're there, you can enjoy acoustic music, artists at work, and more.
Children's Storytelling Festival
Bring your kids to the Children's Storytelling Festival for some creative fun. The children will enjoy magical stories at this enchanting festival, and it's free to boot.
The Ottawa International Children's Festival 
This festival is held in LeBreton for five to seven days in early May. This festival emphasizes the arts, and you can observe music, large crowds, excitement, and attractive themes that capture children's attention at the Ottawa International Children's Festival.
Winterlude
The Winterlude is held during the first two weeks of February. Moreover, it features live music and extravagant ice sculptors. Lastly, Gatineau Park transforms into an icy playground replete with tube slides and playful characters in costumes.
This is the largest indoor playground in Ottawa. Children up to 12 can jump, crawl, bounce, play, slide at this playground and explore the massive 20,000 sq ft of indoor play space.
There are tons of activities to enjoy, including traversing obstacles, crawling through tunnels, conquering mazes, swimming in ball pits, etc. This place is fun and safe, with plenty of padding to soften any subsequent falls.
If you're coming with toddlers in tow, the adventure center has a specified play area for small children up to two years old. This allows for socialization with other children their age and a break for parents.
Cosmic Adventures also has a "Starcade," which has the newest and coolest games for children beginning at two years old up through the teenage years. Parents can rest assured that all games are non-violent, making this a kid-friendly establishment.
About thirty minutes from the downtown area, Saunders Farm is fun for the entire family to enjoy. Take a trip to the farm during the summer months to check out the agricultural experience.
This attraction offers the opportunity to have a quiet picnic while the kids take rides in a wagon pulled by a horse, or enjoy a little water play on the splash pad. The gardens at this farm are cared for tremendously and beautiful to see. There are even various places to ger treats and specialty foods grown at the farm.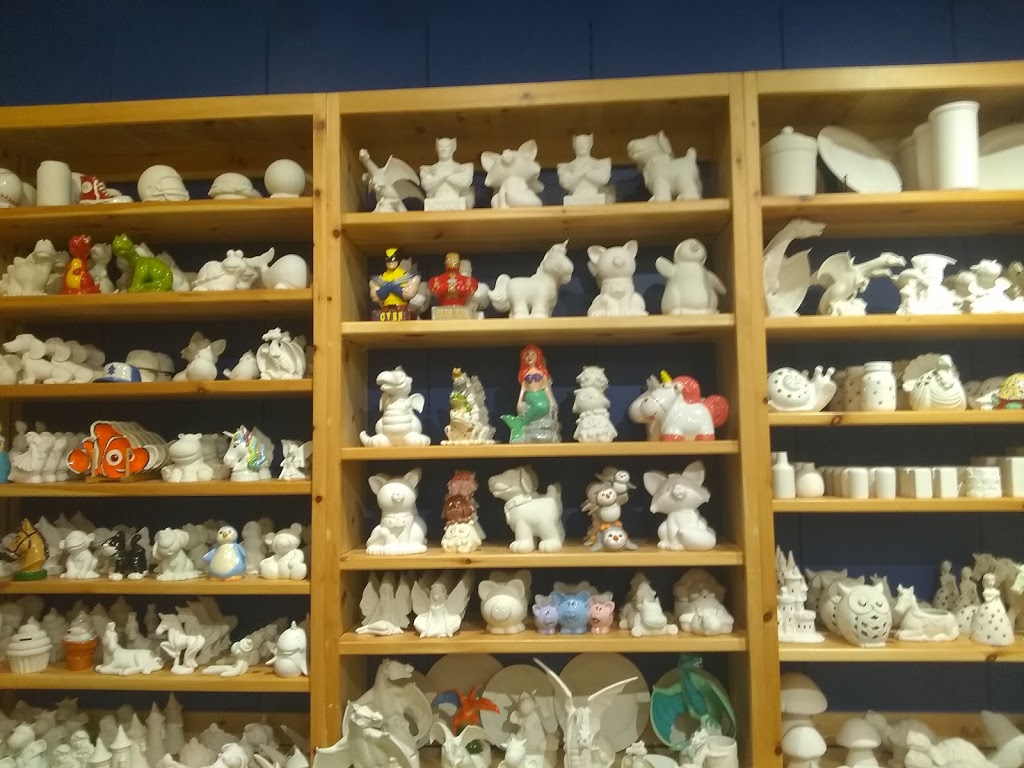 Color Me Mine is the perfect option for parents that want to engage in bonding over arts and crafts. This facility has a pottery studio where families can paint their unique pieces in various shapes and sizes.
It's a fantastic option if you visit on a holiday or special occasion, as they often have themed activities and ceramics workshops during these times. An example is when Christmas comes around; Color Me Mine whips out the Christmas trees for little artists to paint.
Midway Family Fun Park is one of the largest forms of entertainment in the city. Kids of every age can come and be active while getting creative.
There are plenty of activities available from climbing, sliding, putting, swinging, exploring, and playing; there's something for everyone in the family to do.
Smaller children may enjoy bumper cars or taking a ride on the kiddie trains. If you have an active child that wants to burn off some energy, let them try their hand at the jungle gym. The rock climbing wall is challenging but enjoyable, and bells develop coordination and confidence.
Through a little exploration, families will discover a Balladium, arcade games, a cafe where they can take a break, and an outdoor play area. There are also day camps available during the summer and winter when the site hosts especially fun events for the little ones.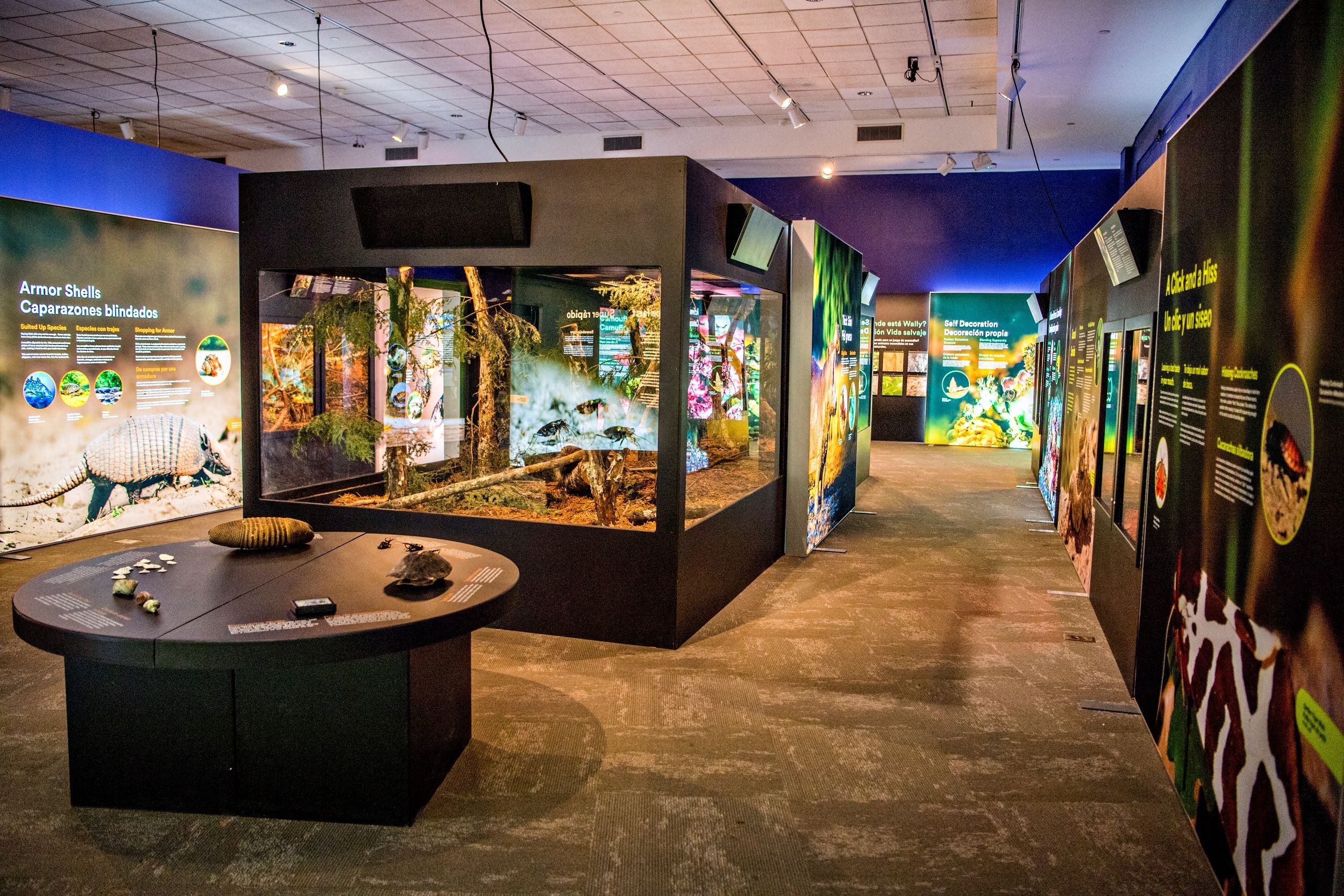 Children that love to see animals up close will enjoy learning and observing more than 150 reptiles at Little Ray's Reptile Zoo.
What sets this establishment apart is that children are encouraged to participate in the hands-on action. This method is the best form of education as it keeps the kids engaged while providing the best zoological experience.
The kids truly enjoy the tarantulas, the rattlesnakes and pythons slithering, the enormous alligators, the birds of prey, and the marmosets, amongst many other animals. For a small zoo, the section is quite impressive.
Over two dozen animal exhibits don't change throughout the year. They feature the most prominent reptiles worldwide. The other 20 exhibits change every six months, so there's a new sight to see each time you go.
This reptile zoo is 100 percent indoors, and the animals' pens located outside are available from June through August.
Be sure to familiarize yourself with the daily feeding demonstrations and hands-on presentations. It's an excellent way for kids to learn and to experience the animals uniquely. 
Who doesn't love a giant trampoline park?
At the Flying Squirrel, it's the perfect opportunity to gather everyone together and have a blast at the urban playground for all ages. It doesn't matter whether you've been on trampolines all your life or if this is your first rodeo. You're guaranteed to have a good time and create awesome memories.
Trampolines of different sizes suit your experience level, and you'll find activities that involve trampolines, such as playing basketball on a bouncy court. Or, head out on the "courtyard" for a little dodgeball fun. 
If you just want to practice new tricks, there's plenty of space to do flips, cartwheels, and more when recording videos to show your friends back home. Even the little ones have a separate space where they can jump to their heart's content.
It's called the Kiddie Court, and it's for children younger than six. This space features a foam pit, a freestyle area, and plenty of small obstacles away from bigger jumpers for the kiddos. 
And when everyone is all jumped out and needing a break, head over to The Drey Cafe, where you can enjoy free wireless internet, snacks, coffee, and comfy lounge chairs to unwind.
13. Ottawa Beaches
You'd be surprised to know that there are several wonderful beaches to explore in Ottawa. People often think of cold weather and aren't even aware that Ottawa has a few beautiful beaches with gorgeous golden sand and clear waters for the kids to splash around near the river. Here are some of the best beaches in Ottawa for fun in the sun:
Westboro Beach is by Island Park Drive, a smaller beach that caters to those who don't want to be around large crowds. It's the preferred choice for locals simply because it's relatively close to Downtown Ottawa. The Kitchissippi Lookout is nearby, and it's a beautiful spot for pictures. You can always find lifeguards on the beach in the summer and basic facilities such as a cafe, restrooms, and shower areas. 
The beach near Britannia Park is between Highway 36 and Highway 38, and this one is large. This beach is perfect for anyone that wants a little privacy and wants to claim their little section of sand. One of the best places to visit if you go is The Baja Burger Shack, which makes the juiciest burgers and has kid-friendly menu options also.
You'll also notice conservation areas and nearby parks where families can take a stroll together or stop for a picnic. 
Lastly, Petrie Island Beach has the best sunsets in all of Ottawa and is family-friendly. You're liable to see tikes running around because of the shallow waters where toddlers can play without parents worrying. The beach is near the Ottawa River and Highway 174.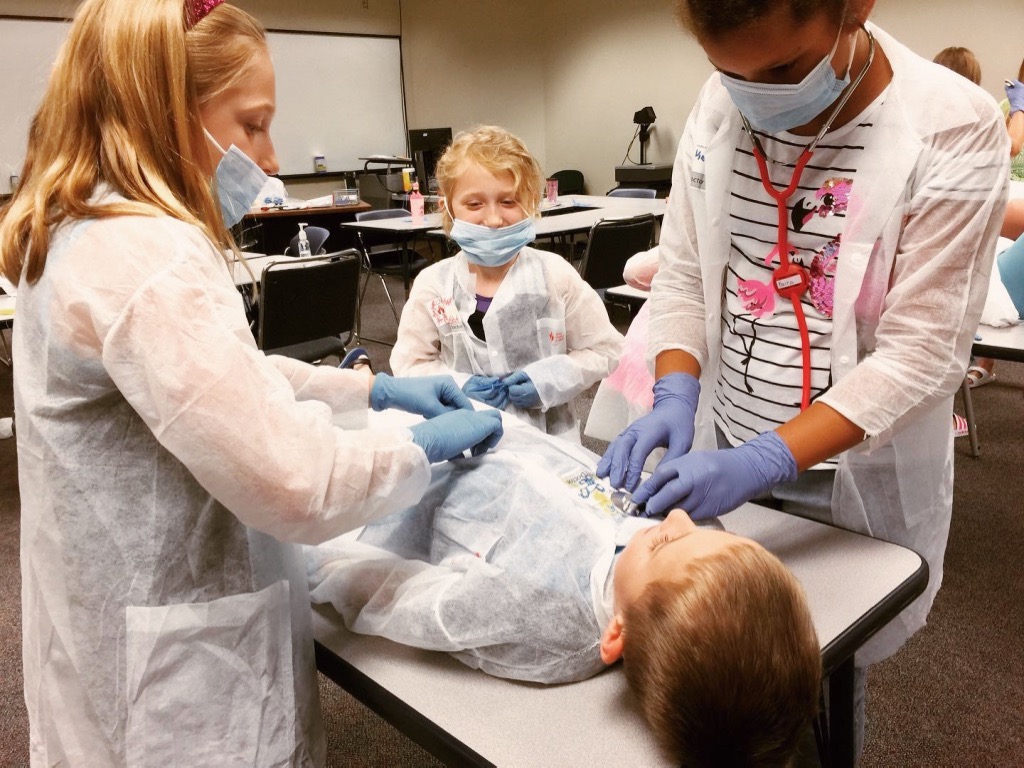 One of the absolute best activities in Ottawa is the Little Medical School. If you have children that want to explore medicine, this school gives them an idea of the duties of dentists, general doctors, nurses, nutritionists, pediatricians, pharmacists, veterinarians, and dentists.
Through interactive exhibits and education programs, kids will learn firsthand from expert physicians and healthcare workers that take pride in working with the youth to pique their interest in a very important field.
All activities are fun but still based on science so parents can give their kids the best of both worlds. Kids pretend to be whichever occupation they prefer, and they'll be allowed to practice using real instruments, equipment, and tools in that role. 
For example, if they want to try out life as a surgeon, they'll learn to tie a surgical knot, or if they're interested in becoming a veterinarian, they'll find out the correct way to perform a nose-to-tail pet exam. One of the most popular activities is learning how to fill a cavity for children that aspire to be dentists.
This is a truly wonderful and enriching experience for kids of various ages!
15. Play Outside
Living in Ottawa presents excellent opportunities to play outside when the weather permits. There are numerous parks and open spaces available to run, walk, cycle, and go bike riding as a family. With over three hundred kilometers of trails, you're just several minutes from downtown Ottawa, and Gatineau Park is a popular destination.
Outdoor activities at that location include skiing, swimming, camping, hiking, snowshoeing, cycling, and geocaching. It's truly an amazing experience, and most of those activities cost nothing!
Final Thoughts
The capital city is a terrific combination of outdoors fun, cultural attractions, and adventure spots where everyone can come together for a fun outing on your next trip to Ottawa. It's a nice and warm city that welcomes visitors from all over, and kids won't have time to get bored with so many activities at their disposal.
Some events require small admission fees, but discounts are also available depending on the number of children. At some places, check with the reception as children under a certain age get to play for free.
Remember to plan your days accordingly since there's so much to see and do; you nor the kids will leave disappointed!
More about our TFVG Author
A seasoned traveller, Dad, and avid sports tourist, James foundered The Family Vacation Guide to share his expert vacation experiences- especially when it comes to being a travelling family man.
Featured in Travel articles such as Travel + Leisure, TripSavvy and SFGate, you know you're reading some of the best vacation tips online.