Are you wondering how to spend your next vacation with the kids? Winnipeg is the place to be. The Manitoba capital is abuzz with kid-friendly activities thanks to the year-round festivals and picture-perfect sights.
It has also earned a spot in documentaries such as National Geographic for its rich culture, outstanding arts, and iconic structures. The town was recently recognized for setting up a Canadian Museum for Human Rights that was described as architecturally spectacular.
Like other Canadian cities, Winnipeg experiences extreme weather, which means most things to do vary by season.
We compiled a list of the best things to do in Winnipeg when visiting with kids to help you maximize your stay.
Play Games at the Thunder Rapids Amusement Park
This is the first place you must visit after arrival. Thunder Rapids Amusement Park is full of fun activities kids can enjoy all day. Kick off with go-karting at the Kiddie Karts for children aged three to five and the Junior Karts for those aged nine and over.
If visiting with older kids, the THUNDER Karts come in handy. They get to pedal away while taking the twists and turns similar to a real track. The karts are equipped with powerful nine-horsepower motors giving competitors a fast-paced, adrenaline-packed adventure.
Racing might not be every kid's favorite, so you want to head out to other areas like the Bumper Boats, where kids get to out splash their opponents. Alternatively, head to the mini-golf course with up to 18 holes. It has many bridges and obstacles, not to mention an island hole. The park is conveniently located close to a busy highway, making it incredibly accessible.
Trace German Roots at the Witch's Hut
Your kids have probably heard about the famous Hansel and Gretel German fairy tale but hardly understand its roots. Visiting the Witch's Hut allows them to experience the fairy tale in all its glory. Legend has it that two kids – Gretel and Hansel – got lost in a deep forest and stumbled into a witch's hut.
The witch found them chipping away the delicious candies and gingerbread goodies that are used to make the hut and decided to lock them up. The Witch's Hut was built to celebrate the city's German community and commemorate the famous fairy tale.
The German Canadian Congress initiated its construction in the 1970s and has attracted thousands of visitors worldwide. Every aspect of the hut is built with such precision that you would be tempted to break off a piece like Hansel and Gretel.
Hans-Peter Langes, a renowned German architect, is credited with designing the unconventional witch's hut while Nelson did the masonry. The hut is open for visits year-round, but the summer period is the best time to visit. Guides offer tours around the hut and read stories to visitors.
Try out Kawaii Crepe's Delicious Crepes
Exploring Winnipeg's fascinating sites may leave your kids drained and hungry for an hour or two. A quick visit to any of the three Kawaii Crepe's eateries replenishes their energy for the other activities lined up. The eatery is known for serving the best crepes in the city.
The Japanese-based joint borrows heavily from the sweet, savory street food served in Harajuku and brings it to Winnipeg.
The crispy crepes are folded into a wedge and served in a paper holder with fillings of malty fudge sauce, chocolate, caramel, and other savory items are added. The eatery also customizes the crepes to meet your dietary needs.
Have a Good Laugh at the Festival of Fools
This is a great place to be if you are visiting Winnipeg during the spring. You and the kids get to laugh your lungs out and enjoy the outdoors. The Festival of Fools was developed to make performances accessible to a wider audience.
The seven-day event is held towards the end of March every year, where many talented performers are in attendance. Each performance hosts 50 people, and spare tickets are sold at Forks Market. Besides listening to the good old jokes, you can visit the trapeze workshops or attend the free circus.
Play at the Flying Squirrel Park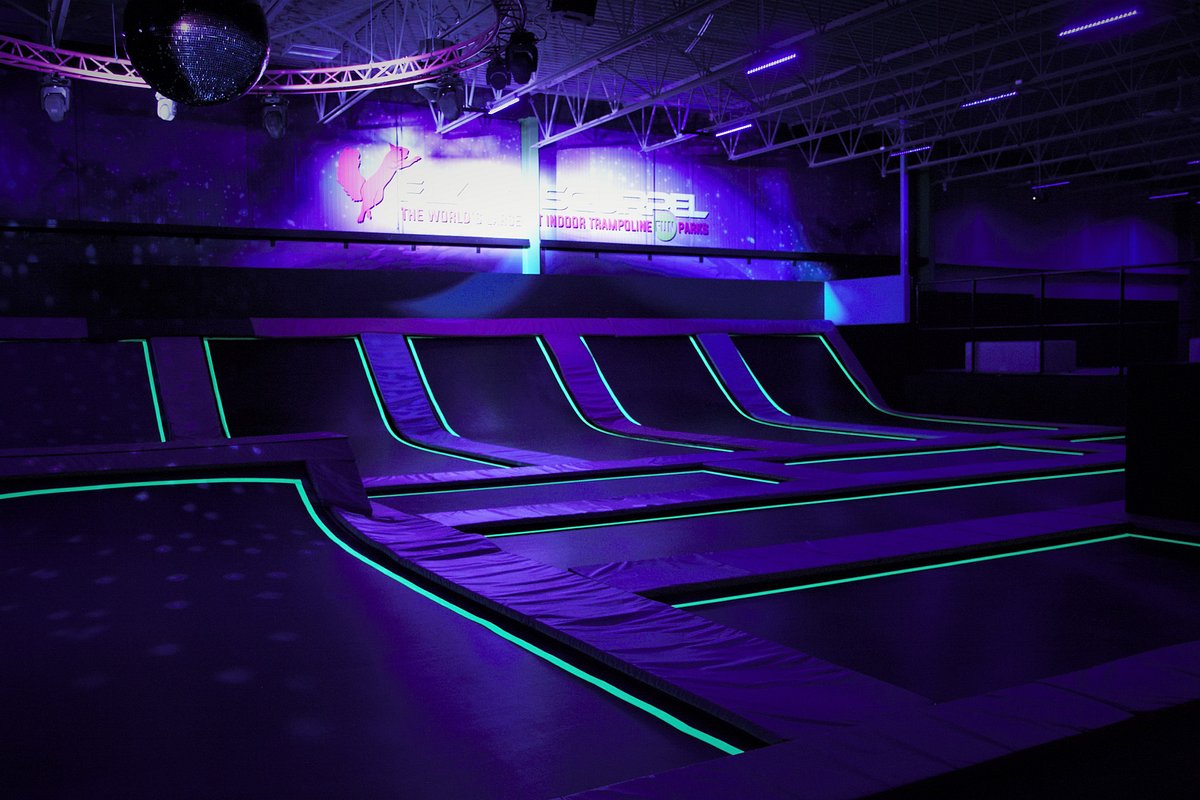 Enjoy adrenaline-packed activities at the Flying Squirrel Park. The park is Canada's most extensive entertainment park and is an excellent choice for hosting birthday parties. Besides the famous indoor trampoline, there's a Rope Swing, a Freestyle Court, and an Airbag Pit with launch lanes – there's so much to do here.
You can rest in the lounge area or take coffee at Drey Bar & Cafe while watching your kids explore the numerous play options at the park.
Shop and Dine at the Forks Market
This is a great place to visit year-round. Located between the Assiniboine River and Red River, Forks Market is the heart of Winnipeg town. Both locals and tourists gather here to dine, listen to live music, and shop at the market.
Forks Market is one of the oldest towns in Winnipeg, dating back to more than 6,000 years ago. Initially, it was a railway repair facility, but it transformed into a busy market beaming with life. The towering Forks Market is the focal point of this area, where vendors sell fresh vegetables and fruits and serve tasty delicacies.
A walk further up the Forks Market building provides a stunning bird's-eye view of the city and the two rivers. Be sure to walk along the beautiful Riverwalk trail, as well!
Visit the Pumpkin Patches and Corn Mazes
The Fall season is a great time to pick pumpkins and wind through corn mazes. Visiting a local pumpkin farm with kids creates a more exciting experience than buying pumpkins from vendors. Your first stop should be at the Maze in Corn farm, with hundreds of different shaped pumpkins to pick.
It has extra activities, including zip-lining, hay riding, riding on a pumpkin train, and visiting the petting zoo.
You can also stop at Deer Meadow Farms, which is home to a 100-year-old weigh-in scale, the Forbidden Forest, and the corn maze. Alternatively, head out to the Blatz Fun Farm and Corn Maze, which offers a range of indoor and outdoor activities for kids and adults. There's so much to do here, from winding through the three indoor mazes to playing at the playhouse and hockey.
Discover Stunning Artifacts at the Legislative Building
The Riverwalk trail leads you to the Legislative Building, another iconic structure in Winnipeg. Your kids will love exploring its unique construction and artifacts. The building is made from Italian marble and Tyndal stone, giving it the glitz and glam that tourists have come to see.
You'll also find some pretty interesting features, including unique numerical codes, hieroglyphics, and Freemason symbols.
The building is surrounded by well-trimmed gardens and statues, one of them being The Golden Boy. The boy holds a torch on his right and wheat on the other hand as a symbol of Manitoba's rich agricultural heritage.
Soak in Winnipeg's Culture at Osborne Village
Located a few miles from the Legislative Building, the village is an excellent place for families to visit during the weekend. It has tons of activities and places to shop and have fun. If walking from the downtown area, you get to enjoy the public art integrated into Osborne's Bridge design.
A stroll further into the village leads you to more of its artsy features, restaurants, and live music dive bars. Your trip isn't complete without tasting delicious treats at the famous Baked Expectations. The iconic eatery is known for serving Winnipeg's specialty food cake, which is layered with caramel sauce, pecans, and whip cream.
A day out at Osborne Village can lead you to the famous Out of the Blue clothing shop. Although it was set up in the 90s, it has transformed into a top spot for buying trendy clothes and shoes.
Visit the Manitoba Museum
If your kids are history or science buffs, a trip to the Manitoba Museum may be fascinating. The nonprofit center showcases Manitoba's rich history and is home to iconic science galleries and Planetarium exhibits.
The museum has nine galleries, among them an open-concept museum for kids aged ten years and under. It creates a memorable and engaging experience, using a dozen interactive props for kids. They allow kids to embark on a journey of creative learning, wild imagination, and self-discovery.
The Splash Lab is another interesting part of the museum that allows kids to experiment using jets, cups, and dams. There's also a kids' art center that sells art supplies and an illusion tunnel for kids to simulate different scenarios. There's so much to do at the Manitoba Museum that you'd have to drag your kids out at the end of the day.
Race at the Famous Manitoba Mud Run
Kids love getting messy while having fun, and what better way to do it than to head to the adrenaline-filled Manitoba Mud Run? It is Canada's most popular course race series that requires participants to race their way through a muddy six-kilometer course. It has many challenges along the way, including water crossings, forests, over 18 obstacles, and more.
Kids aged four and above can join the 500-meter course known as the Mud Hero fun. It has fewer whoops than the adult course race, including a mud pit, wall, cargo, and tunnel climbs. If the obstacle is too challenging, you can skip it or do an easier one.
Participants who finish the race get a finisher t-shirt, a medal, a temporary tattoo, and photos. Be sure to bring a pair of trail running shoes and comfortable gear for you and the kids.
Head to Assiniboine Park Zoo
Your trip isn't complete without taking kids to Assiniboine Park Zoo. The age-old zoo was established in 1904 and has undergone numerous changes that have transformed it into the most popular zoo in Winnipeg.
It has more than 200 animals from around the world. Your first stop should be at Churchill – an award-winning northern species exhibit home to seals, polar bears, and other arctic animals. The Sea Ice Passage, which comprises underwater tunnels, provides a better view of the animals. It would help if you visited the zoo early in the morning to catch a glimpse of the animals.
Next, head to the Toucan Ridge, a unique exhibit showcasing animals and plants from South and Central America. You can always pop in at Tundra Grill mid-way for a quick snack before proceeding to Kinsmen Discovery Center, home to snakes, bats, and amphibians. Be sure to stop at the magnificent McFeetors Heavy Horse Center, which hosts Percheron horses.
The Leo Mol Sculpture Garden is another popular attraction at the park. It showcases an extensive collection of Leo's brass pieces, which he created using the old lost-wax method of sculpting. The collection is arranged in a beautiful garden with mature trees and water features.
Wind up the trip at the English Garden, a spectacle of Manitoba's famous floral garden. It has a unique layout that veers from traditional symmetrical gardens, making it stand out. The garden is also home to the Boy with the Boot statue, a Winnipeg Downtown Rotary Club donation. 
Watch a Play at Manitoba Theater for Young People
If your kids have a knack for plays, arts, and performances, head to the Manitoba Theater for Young People. The center was established in 1982 and is applauded as the best theatre for kids. It sits on a vast 28,000 square-foot of land and is home to production facilities, a recently reconfigured theatre, and classroom studios.
The theatre has performances and theatrical shows year-round, so you'll find something interesting during the visit. If visiting during the summer months, you can enroll your kids in one of the in-person summer camp programs.
There's one for teens and kids aged nine to twelve, which runs from Monday to Friday, a week-long summer course for kids aged seven to twelve years and teens, and more.
Visit Winnipeg Art Gallery
Established in 1912, Winnipeg Art Gallery is the oldest in Canada. It's home to more than 25,000 art pieces sculpted by Canadian, European, American, and Inuit artists. The most recent collection is the Inuit Art Gallery, which was renamed Quamajuq in 2021. It sits on a vast 40,000 sq. foot building and displays up to 14,000 pieces of Inuit Art.
Besides viewing the extensive art collection, you can listen to jazz musicians and poets performing. Your kids also get to experience the process of creating art by working on hands-on projects with papermakers, illustrators, and artists.
Explore the FortWhyte Alive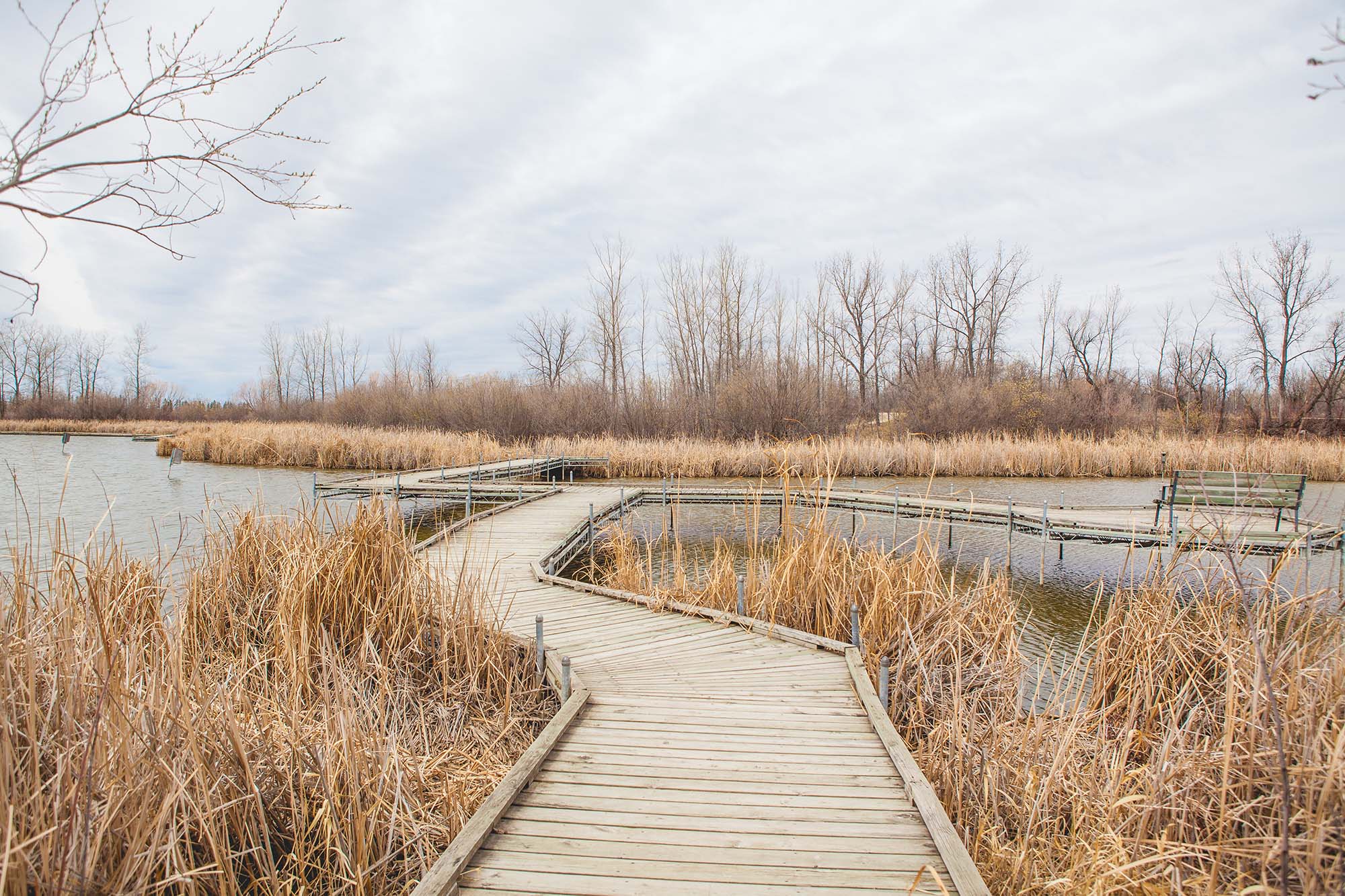 This is another place to visit year-round. Fort Whyte Alive sits on a vast 259-hectare of land and is famous for its dense forests, trails, lakes, and bog boardwalks. You can explore the land by biking or paddling the open water in a rowboat.
Activities vary by season. If you visit during winter, you can go ice fishing or tobogganing, but the summer is the best time for bird watching and hiking. Kids also visit bird-feeding stations and watch the prairie dogs perform exciting antics at the dog town.
If visiting for the first time, scheduling guided tours available year-round is best.
Pamper Yourself at Thermea Spa
The primary goal of going on a vacation is to relax. What better way to do it than to visit Winnipeg's Thermea spa? The Nordic-inspired spa has hot pools and Finnish sauna rooms for you to soak in and relax. Visit the beauty spa, too, for body scrubs and massages.
Experience Winnipeg's Culture at the Festival du Voyageur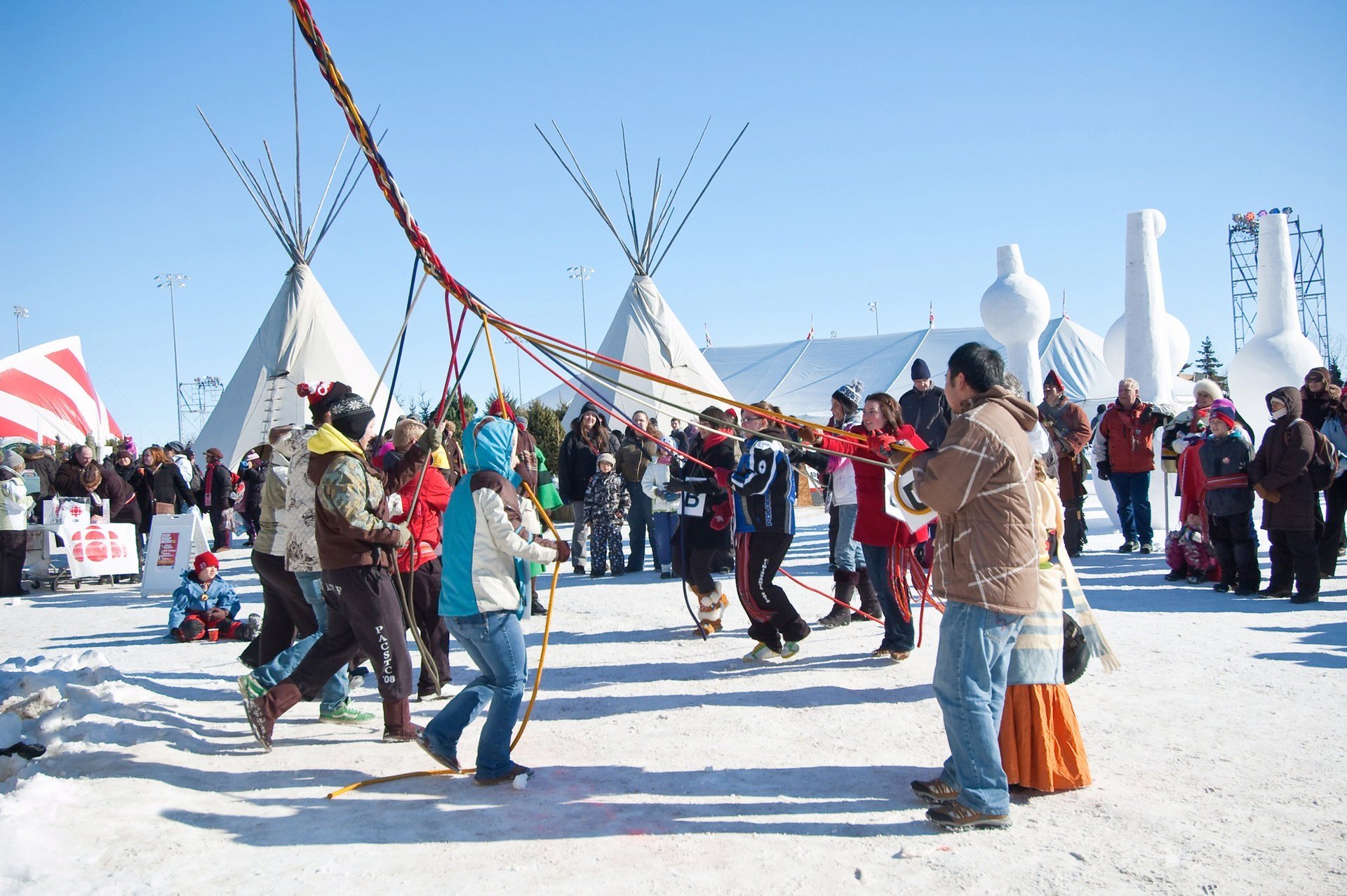 If you're visiting during the winter months, you're in luck because you get to participate in the Festival du Voyageur. The festival is a celebration of Canada's fur traders called the French Voyageurs.
The fun-filled festival has events for kids and adults where you get to dance, eat, and listen to live music in large tents set up at Voyageur Park. The tents are also set up on other sites around Winnipeg City. Be sure not to miss out on sculpting the stunning snow and ice statues, the highlight of the Festival du Voyageur.
Take a Stroll Down to the Exchange District
An evening stroll to the Exchange District is a great way to unwind and soak into Winnipeg's rich culture. The District sprung up in the 1880s when it set up financial institutions. It has more than 30 blocks displaying the Edwardian and Victorian architecture which define this part of the city.
Kids also visit the Royal Manitoba Theater Center and the Pantages Playhouse Theater, showcasing the city's cultural life. More recently, old banks and business premises were revived and converted into art galleries, restaurants, and fashion boutiques, making the District an entertainment hub.
Final Thoughts
Whether your kids are history buffs, love the indoors, educational tours, or adrenaline-filled outdoor activities, you'll find a range of activities here in Winnipeg to keep them entertained throughout your stay. Verify the opening and closing times of each place before visiting Winnipeg.
Besides breaking away from the digital world, kids learn much from family vacations. Check us out for more guides on places you can take your kids for vacation.
More about our TFVG Author