People love to spend time on beaches, but the excessive heat from the sun can damage the skin. What you want is a place where the sun's heat is bearable, making it easy to stay on the beach for hours. Barbados island is the perfect place to enjoy a place full of beaches, delicious food, wildlife parks, and learning activities for kids. If you are unsure about a family vacation to Barbados, our family travel guide will explain why this island should be your next family travel destination.
5 Reasons Why Barbados is the Perfect Family Vacation Destination
If you're looking for a destination to take the kids that's quiet, sunny, and has a nice breeze, Barbados is a great choice. Here are some more arguments in favor of a trip to the southern Caribbean island of Barbados, in case you were still on the fence about it.
Bountiful Beaches
The number one reason to visit this place is because of the beaches, including the most famous one, Crane beach. The best part is that almost every other hotel is near the beach. You'll wake up with golden sunlight hitting your room and enjoy a good drink while enjoying the sunset from your hotel.
Blissful Cuisine
Besides the beautiful location, Barbados has many different dishes to offer that your family and kids will love. The mixture of American, African, Japanese, Korean, and even Indian dishes will give your tastebuds a unique experience.
Water Sports
Barbados is an island in the West Indies, so you can expect tons of water sports. This is a perfect place if you want to have lots of fun with your kids and show them your skills. Take them for surfing, paddle boarding, boogie boarding, and many other activities.
Wonderful Wildlife
If you want to get away from the glowing sea and want to interact with wildlife, Barbados has multiple wildlife parks you can visit with your kids. Their Carlisle Bay Marine Park features six sunken ships, which are now home to many fishes. Although there isn't much to do in the water, there are plenty of beautiful sights to see on dry land.
Family-Friendly Hotels
While hotel rooms are expensive in Barbados, they offer luxurious rooms with the best views. The staff is friendly, and almost every hotel has some activities for kids to keep them entertained.
When's the Best Time to Visit Barbados With Kids?
Barbados boasts a year-round tropical climate, so you may go whenever you choose. If you want to avoid the island's severe rainfall, though, the sweet spots are around the middle of December and April. You can also schedule your journey around dry weather by checking the forecast.
What's the Weather in Barbados Across the Year?
Barbados has pleasant year-round temperatures and a whopping 3,000 hours of sunshine. Also, the constant breeze means that the temperature never rises above comfortable, making this an excellent destination even in the middle of the day. Temperatures average 28 degrees Celsius in August and 26 degrees Celsius in February in Barbados. You will enjoy mild but manageable heat regardless of the month you visit these islands.
What's the Perfect Length of Time to Spend in Barbados?
Visitors can discover and savor the cuisine at the numerous beaches and restaurants in Barbados. However, because of its modest size, the island tours will wrap up swiftly. And, because most hotels provide the same meals and most beaches provide the same amenities, you may finish the tour in three to four days. So three to five days is the ideal amount of time to stay in Barbados. You can visit restaurants, take advantage of beach sunbathing and explore most of the neighboring locations during that time. However, you'll need at least two weeks if you want to visit every location and stay long enough at each one.
The Best Things to do with Kids in Barbados
Barbados is a fun place for kids with tons of activities; even if you stay at the beach, you'll find places to surf, play volleyball, and enjoy your time.
Beaches and WaterSports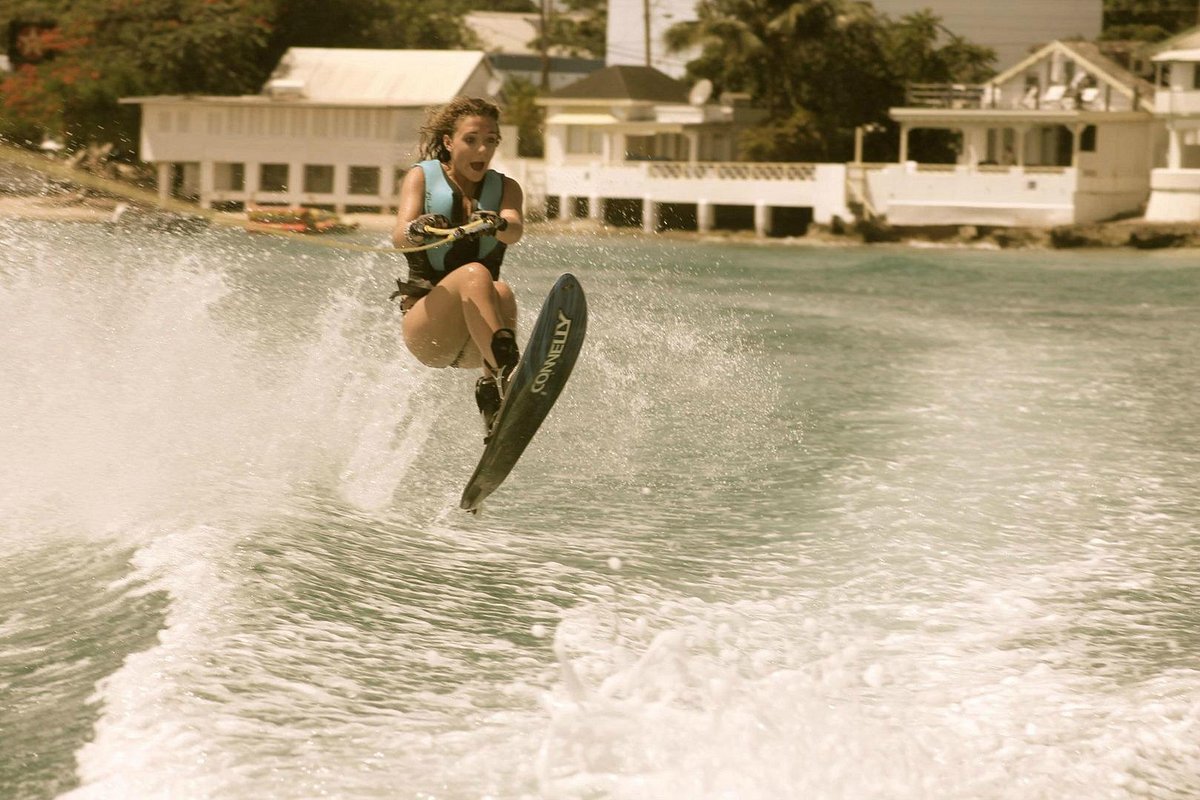 The primary reason why many families visit Barbados is to enjoy the beaches. While adults can relax and enjoy the sun, kids can grab a surfer board, wear inflatables, and go for a short swim. Don't worry; there are people always checking on kids and ready to help quickly if something happens.
Flying Fish Kids Club
If you're traveling with children to Barbados, you must stop by this supervised children's center. A 9 a.m. opening and a 9 p.m. closing time make it easily accessible. Children under the age of three are welcome with a parent or supervisor and can participate in the events available to children ages 3 to 12.
Barbados Wildlife Reserve
Barbados Wildlife Reserve is the best place for your kids to check out some animals. You can find armadillos, turtles, parrots, peacocks, and many other animals at this place. However, you are only allowed to touch animals with proper supervision. The ticket is 30$ per person, and there is no credit card option, so make sure to have some cash.
The Best Family Hotels & Resorts in Barbados
Barbados has tons of hotels, ranging from three stars to five stars, providing accommodation to everyone at reasonable rates. Here are the best hotels and resorts for families to enjoy a comfortable night.
Waves Hotel & Spa, All-Inclusive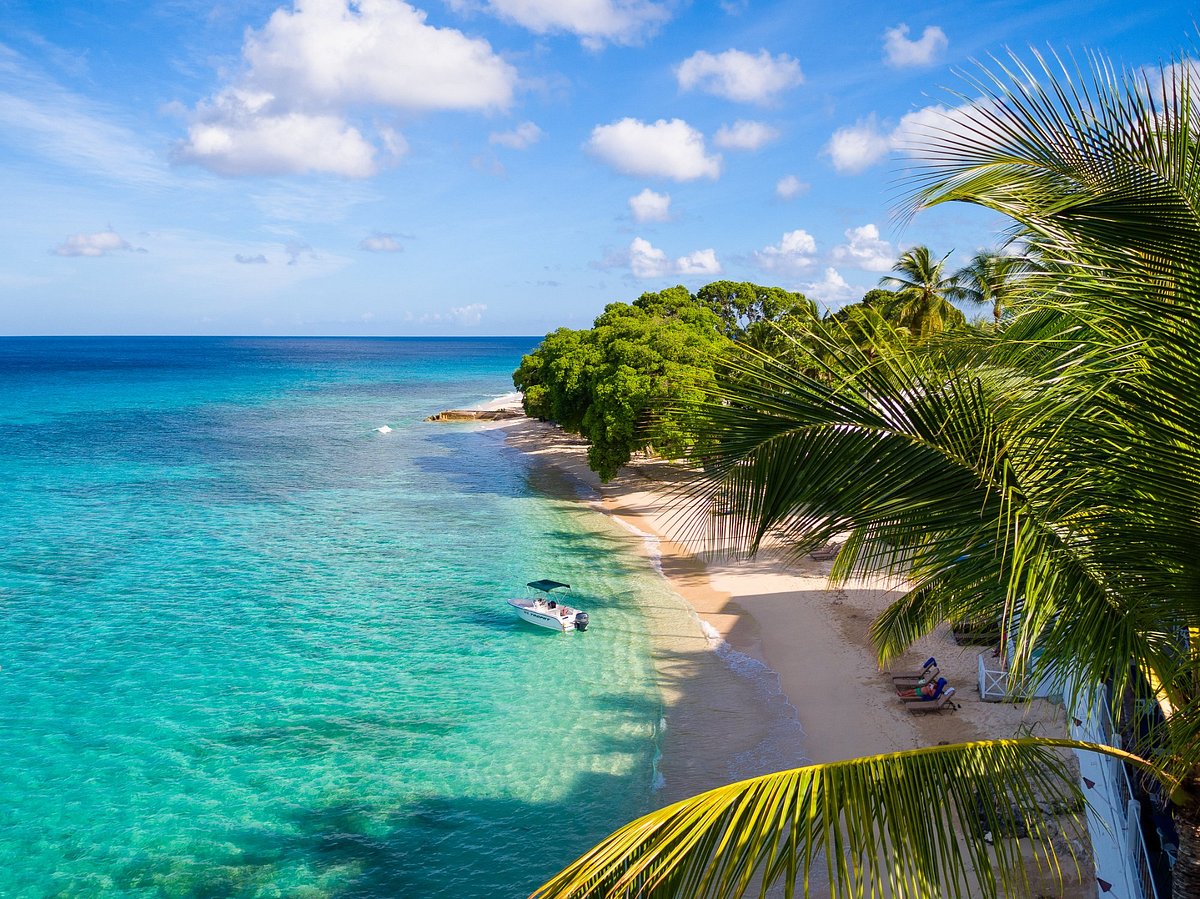 Waves Hotel is the best option if you're looking for a hotel with a contemporary design. The Atlantic Ocean is visible from the windows of most of the hotel rooms, which are situated directly on a beautiful sandy beach. There is peace and quiet here despite the hotel's proximity to the road; the gardens are nice, but the trees will obscure your view of the sunset and sunrise. The nightly rate can be anywhere from $441 to $541. Therefore, extending your stay in Barbados this way is not a cost-effective solution.
Sugar Bay Barbados
Sugar Bay is located on Barbados's west coast and has been renovated to meet luxurious standards. Thanks to the changes they made, the price has significantly increased, but the comfort and overall experience you get at this hotel are unmatched. You'll love their large rooms since they can accommodate a family of five. You can also tell the management to keep the room simple, so your kids can run around and play without breaking anything. This is one of the most expensive but kid-friendly resorts in Barbados, costing $482 to $700 per night.
O2 Beach Club & Spa
Barbados has dozens of resorts with pools and beaches, but none come close to the O2 Beach Club & Spa. Not just their location but their staff and service make you feel at home. Regardless of where you are in the hotel, give them a call, and they'll provide you with food and other stuff. Also, they have a bar at the beach offering tropical drinks made from fresh fruits. The cost per night at this hotel is $788 – $1500. So, be sure to check prices on multiple platforms before deciding. Additionally, you can get a discount by calling them directly for a room.
Sea Breeze Beach House
Here is a fun fact about Barbados; most hotels are in the same line, so you'll get the same view no matter which one you choose. The only thing to check is the services and food offered by these hotels. Sea Breeze Beach House has the best menu with friendly staff that is always ready to attend to the guests. It has sea trampolines for kids to enjoy their time. Every room has an excellent beach view, and there are no trees to block the sun. This is the best option if you want to enjoy a beautiful sunset. The cost per night at this hotel is relatively low, starting at $457.
Bougainvillea Barbados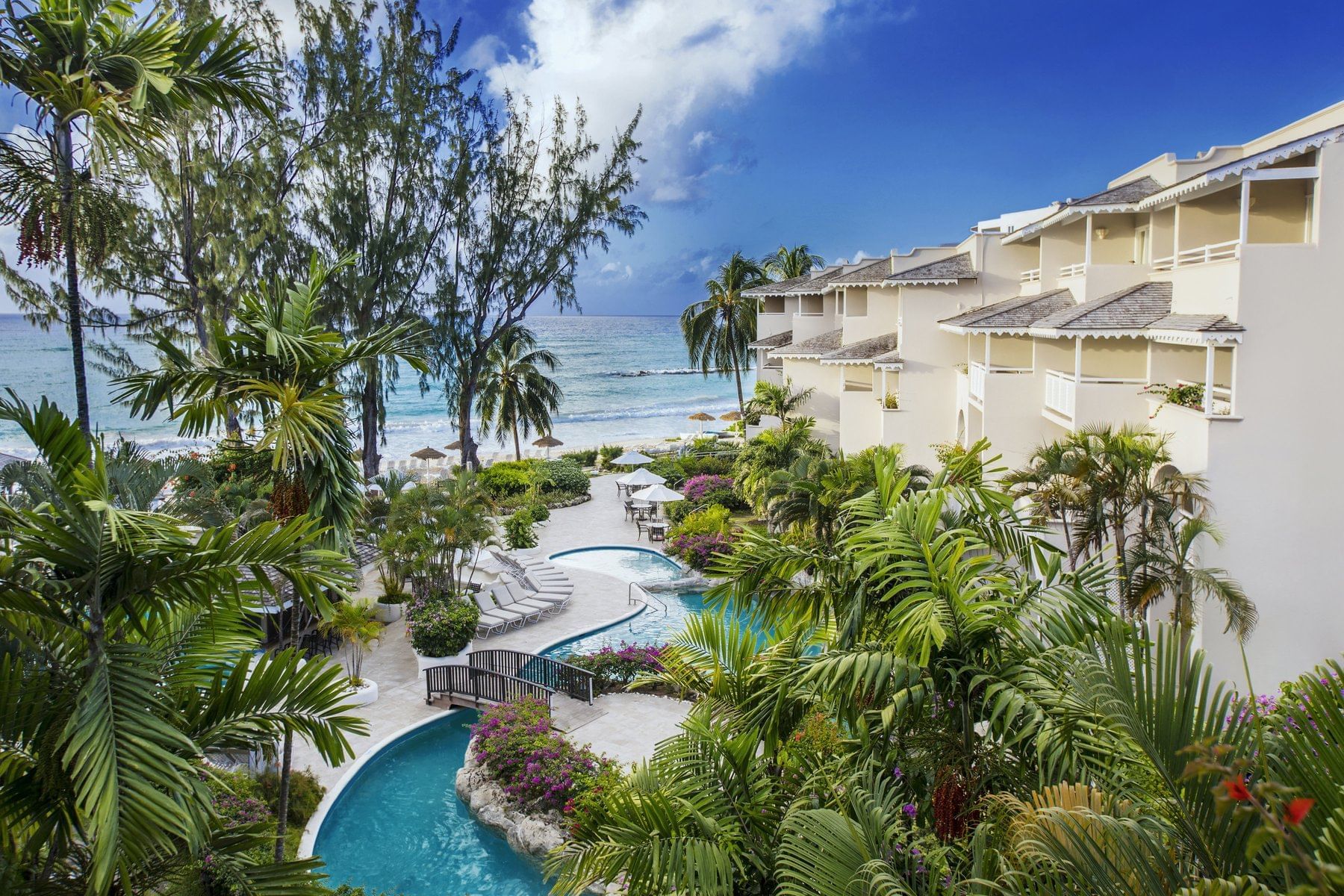 Bougainvillea Barbados is an ideal option if you don't have a massive budget and would like to save money on hotels without compromising comfort and view. They don't have luxurious rooms, but they are spacious enough for kids to run around and play. In addition, they have a friendly staff that guides you through everything and keeps you updated about any exciting activity at the hotel. The cost per night is $431, but it gets low if you book the hotel for three days.
What's the Average Cost of a Hotel in Barbados?
There are more than 187 hotels in Barbados, including one of the best all-inclusive resorts. The hotel prices are not that low compared to many other tourist destinations. However, you can always visit this place in the off-season and get a room at cheaper rates easily.
On average, you can get a room per night for $267 when the season is at its peak. If you visit this place when there are not a lot of tourists, you can easily find a room for $160 per night. So, on average, the hotel cost ranges between $160-$250 per night. However, if you choose a five-star hotel, the cost can reach up to $600 per night.
The Best Places to Eat with Kids in Barbados
Choosing the right restaurant for kids can improve the overall experience, and your kids will come back happily. In addition, you don't want to spend a lot of money on tasteless food. Here are some Barbados restaurants that you can visit with your kids.
The Fish Pot
This is the best place to visit after a tiring day as they have sofas on which kids can easily relax. Their staff is welcoming and can even handle your exhausted kids while offering you a complimentary drink and menu. In addition, they serve food at a good pace, so you don't have to wait. You can order pasta for the kids and some wine with a sandwich for yourself. The food is not fancy, but what they provide is good quality. You can also try their fish if you want to enjoy the best seafood in Barbados.
The Lonestar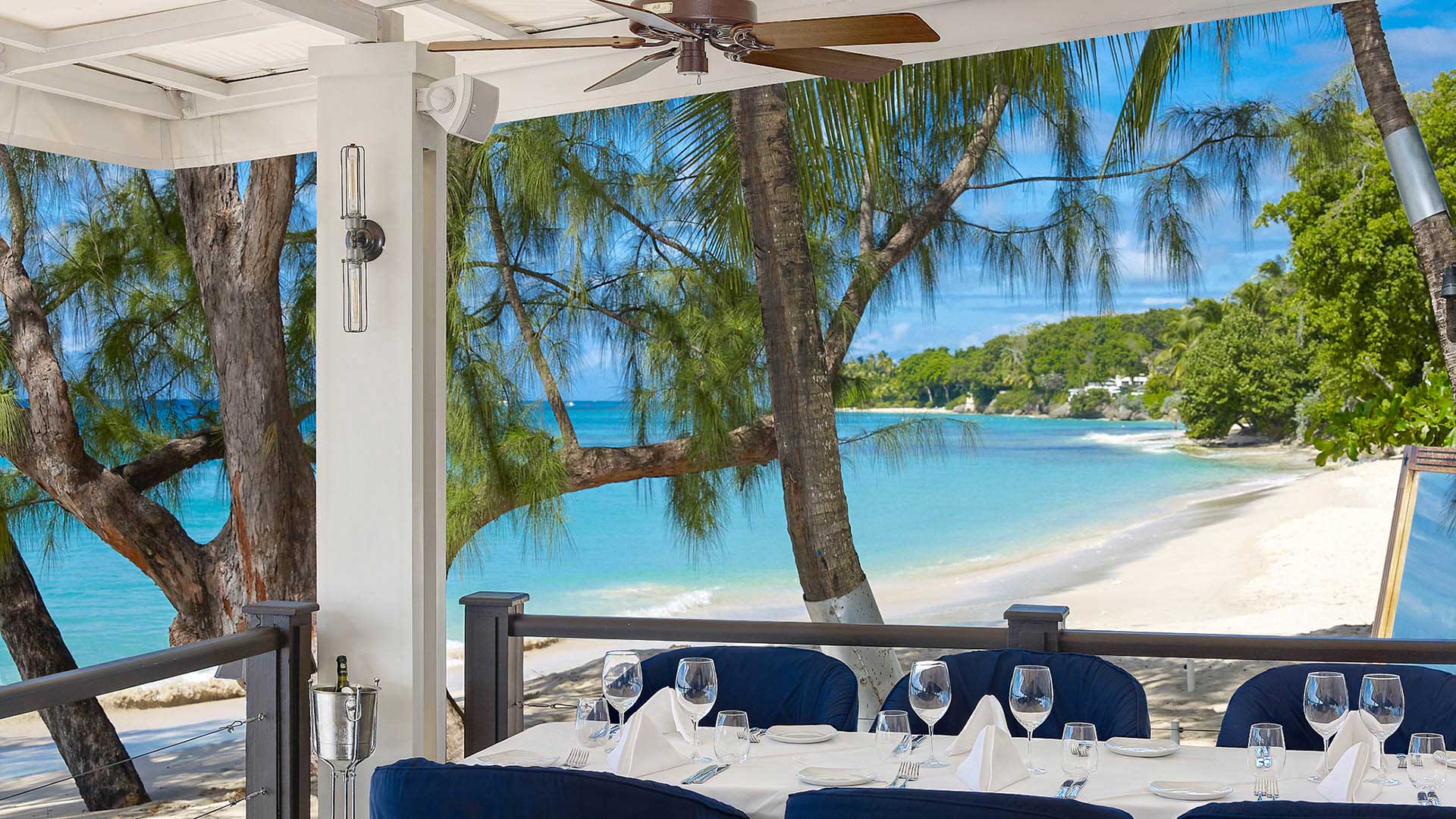 The Lonestar is the most popular restaurant on the West Coast. If you ask anyone in Barbados for a place to eat and enjoy a good view, they'll recommend this place. The reason for its popularity is that it is on a beach. So, not only do you get fresh seafood but also a good view filled with stars. On nights full of the moon, the reflection on the water and the moon rising is the best sight to see. They have an exclusive menu for kids, and their cocktails are delicious. While you are there, try their signature Fish finger and chips.
Juma's
If you want a more rustic and laid-back vibe than Lonestar, visit Juma, which is a gorgeous seafront venue. Typically people reach that place to enjoy the beach and have dinner, but you should try their exclusive dishes for lunch. Once the kids are done eating, they can visit the beach and collect shells. The best time to visit this place is for dinner, as you can enjoy the stars and cool breeze. However, you must not take your buggy to this place. The tight stairwells might make it challenging for the buggy to go in and come out.
Nishi
If you ever crave some sushi, there is no better place than Nishi in Barbados. With a solid Thai and Japanese influence, this restaurant serves the best dishes from these countries. Their kimbap rolls are on another level, with soft rice and meat in the middle and a crunchy seaweed sheet. In addition, they have good steak and mushroom pie for the kids. If you plan to visit this place, make sure to try their signature dish, Volcano. It is made from cooked crab and California rolls. This is possibly the nicest seafood dish you'll try in Barbados. After the kids are done eating, they have a small place for the children to crash and rest or have fun.
The Sea Shed
For those who want to enjoy their lunch on a beach, The Sea Shed got them covered. Not only is their food excellent, but their staff is cooperating. You don't have to sit in the restaurant to enjoy the food. Instead, you can tell them to serve everything on the beach, and you can enjoy food with a sunbath. However, the wind is strong there, so we don't recommend any food that has no cover on the top. You can enjoy their burgers, which we highly recommend as many customers who visited this place gave these burgers a good rating. In addition, you get that luxury look, which is perfect for taking photos. Another thing to consider is getting a sitting in the central area. You don't want your chairs to sink in the soft sand if they give you a place on the beach.
The Best Day Trips from Barbados That the Whole Family Will Love
Many families visit Barbados to enjoy the incredible beaches, but they don't know about the places that are less than two or three hours away. You can pack your lunch basket, grab your kids, and have a fun experience by making one-day trips from Barbados.
Nicholas Abbey
The nearest place to Barbados with a history lesson is the cane fields in St. Nicholas Abbey. You'll need at least two hours to cover the entire area, so make sure to have a good amount of spare time before visiting this place. On the other hand, this might not be a good option for a picnic, so you'll need to visit another site. The ticket price is $100 for this place, and they might require an admission fee in advance before booking your slot.
Andromeda Botanic Gardens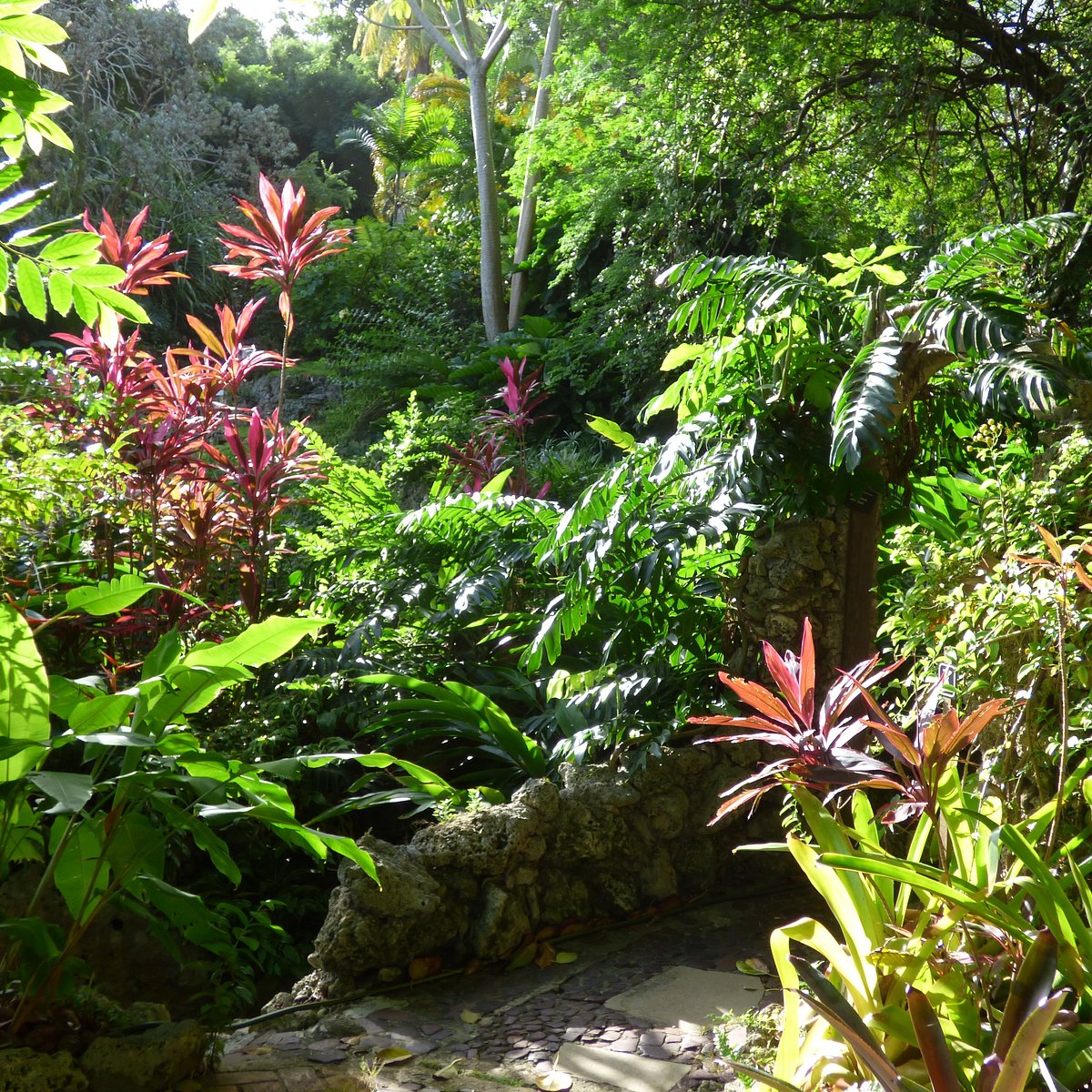 If your kids are fans of nature, there is no better place for them than Andromeda Botanic Gardens. With almost 20 connected gardens with tons of flowers and plant species, you and your family will have a good time learning about them and exploring the area. Compared to Abbey, Andromeda is exceptionally cheap, as a ticket for two will cost only $3.5. However, walking in the garden costs $15, and credit card machines are also available.
Calabaza Sailing Cruises
If you reach the island using an airplane, the Calabaza Sailing Cruises is a must-trip for you. The idea of visiting Barbados is to have a great sea sailing experience, and these cruise trips can provide you with the best one. However, you must reach the pickup point early to get a good spot for the best cruising experience. They'll end the trip after a small dinner giving you ample time to reach the hotel and have another food session before hitting the bed. One adult ticket will cost you $150, whereas a child ticket costs around $120.
Boosy Surf School
If you have never tried surfing before, now might be a good time to visit the surf school near Barbados and enjoy going against the cool waves. The owner of this school has 25 years of experience in surfing, and now he is sharing the techniques with everyone. The best part is that person takes you wherever the waves suit you the best. That way, even newbies can have a safe surfing experience. The cost for one person is $50, and a package for four will cost $165.
Atlantis Submarines
Submarine tours are one of the most popular attractions in Barbados. While they only take you 130 feet in the water, it would be enough for you to check the underwater life. You can also check out the colorful marine life, which most scuba divers enjoy. The trip lasts almost an hour, but you can extend it by paying a bit more. The average cost per person on Atlantis Submarines is $125, but kids under 12 can enjoy the trip for free.
How to Get Around Barbados During Your Vacation
While you might have few options to reach Barbados because it is an island in South America, you have many options to travel in the city, explore it, and have fun.
Barbados Transport Board Buses
You should take advantage of the local bus riding experience in Barbados because it shows how people travel. This gives you a good idea of how people get around, what complications they face, and yet they prefer to travel via buses. All the buses are air-conditioned, but you might not need them. In addition, they have free wifi, but the internet speed is not great, so you are better off with your mobile network. Also, they are cheap and cover all parts of the island, so you can travel anywhere without spending a lot of money.
Minibusses
If you want to travel quickly and don't care about comfort, the minibusses in Barbados are the best. This tactic works perfectly if you want to travel from one beach to another without a lot of waiting. Since these buses run on demand instead of a schedule, their cost is a bit high compared to the other buses running in the city. In addition, you don't have to keep the exact change since all these buses have an attendant to collect the fare. Many of them are equipped with good sound systems, giving you good quality music as you travel with speed.
ZR Vans
If you want comfort and speed without extra cost, ZR vans in Barbados are the best traveling option. Traveling in a ZR van at night gives you the Fast and Furious vibes while offering low fares and providing a fun way to get around the city. The only thing to watch out for is the crowd. Since these vans are popular, they get crowded easily, especially in the tourist season; you'll need to be at the stop on time to get a seat. In addition, these vans are relatively safe to ride, and there is a collector on board to get the fare, so you won't have to worry about keeping change in your pocket.
Taxis
Taxis are the best way if you want to reach certain spots away from the bus stops. Since walking might not be a good option at night, these taxis are helpful. Plus, you don't have to worry about the crowd, but the traffic on the island is most congested. The best part of getting a taxi is that you don't have to navigate. The drivers on the roads know their ways, and they can always find a shortcut to take you to the desired place. However, be sure to check the surroundings, and if the driver chooses a route that looks shady, tell them to get back on the busy track.
Rent a Car
The best option to travel to Barbados is to rent a car. The overall cost might increase, but you'll be free to travel without hassle. Additionally, you can stop anywhere you want since most places in the city have designated parking spots. Make sure to check the car rents of multiple companies before opting for one. Many rentees increase the rates when they see a foreigner, so it is better to check the rates online before renting a car.
Rent Bikes
Renting a bike is the best option if you want a hassle-free experience and to reach any place without getting caught in traffic. However, you only get a bike that is suitable for two people. Bike traveling is best for a couple, but if you have one more person who knows how to ride a bike, your overall vacation gets much more comfortable.
The Best Ways to Get to Barbados for Your Vacation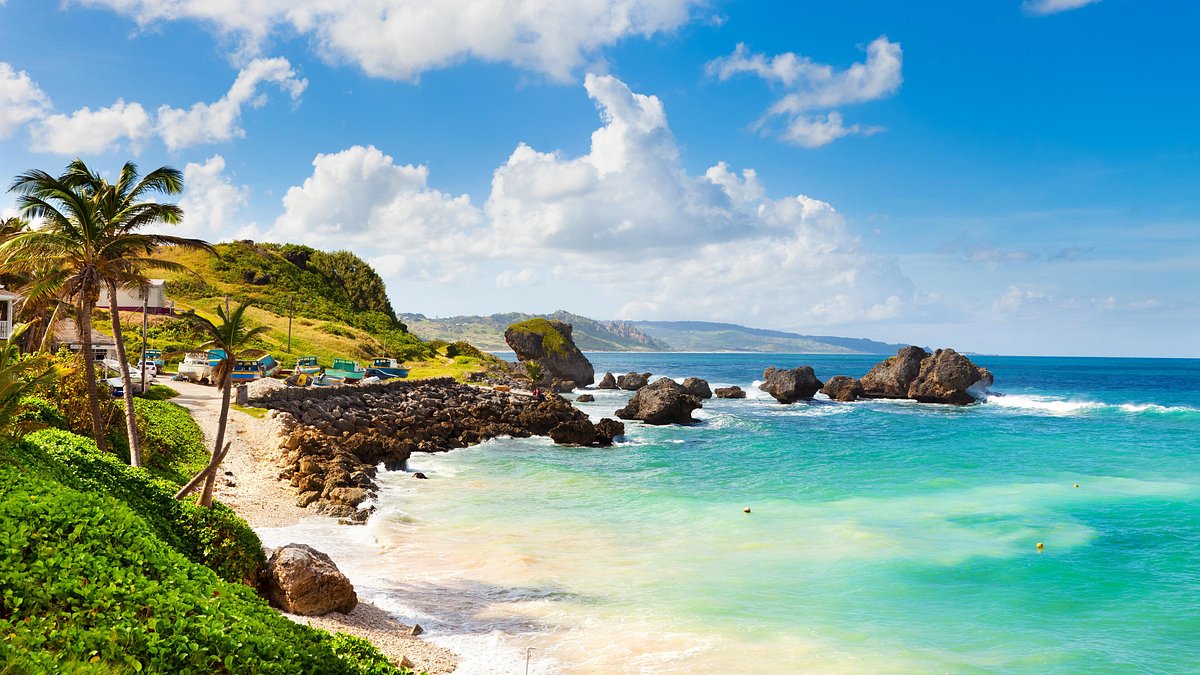 Since Barbados is an island, getting there is always fun and full of adventures. There are only two ways to reach this island, and depending upon your home, here is how you can reach Barbados.
Plane
The most suitable option to reach Barbados is via plane, as you can get there without experiencing seasickness. On the other hand, you won't have any trouble going there, as ferries sometimes get stuck at the ports because of the wild Caribbean sea. The plane tickets are a bit more expensive, but if you have to travel from another country, the only option you have is the plane. The best part is that all airports in Barbados are close to each other, with tons of cabs waiting outside. In addition, all the good hotels are near the airport, and you can reach them in less than 30 minutes.
Cruise Ship
If you want a memorable trip to Barbados with your family, you can start by reaching there on a ship. There are more than 34 companies that offer a ship ride to Barbados, so you can easily find the most suitable one. The ticket cost is not cheap, but you can avoid that by visiting Barbados in the off-season when there aren't many tourists. However, take medicines with you if this is your first time cruising. The management of the cruise ship also offers medications for seasickness, ensuring that all its customers stay in the best health when reaching the island. It would take around two to three hours on average to reach this place. In addition, long-distance trips can take up to nine days before you hit Bridgetown Cruise Ship Terminal.
5 Top Tips for Staying Safe in Barbados When Visiting with Kids
Barbados is one of the safest destinations for a family vacation in the Caribbean islands; still, it is better to use safety measures. You never know who keeps an eye on you to snatch something. Since tourists are always on the hit list, and since 2019 there has been an increase in crime rates. So, to keep you all safe and sound, here are some tips to stay safe in Barbados with your family.
Don't Try Any Free Samples at Night
One thing that every tourist wants to try is the free food. Since most people visit other cities to try their local dishes, many scammers take advantage of this. Usually, when you are out strolling in Barbados at night, many local stalls might offer you free food. As long as you trust that person, taking free food from them is okay. If you don't know and the other person is insisting on offering, avoid it at all costs. What they do is they add drugs to those samples, and when you are vulnerable, they attack and take stuff from you. On the other hand, you might find many locals offering drugs at night. Make sure to stay away from any shady place, stay in the lights, and be with a tourist group.
Avoid Bad Neighborhoods
Barbados is generally safe, but some places are not suitable for families. For individual traveling, entire Barbados is great, but with families, you have to be extra cautious. On the other hand, all neighborhood areas are safe during the day, but at night, you should avoid going to these areas.
Crab Hill
Nelson Street (Bridgetown)
Wellington Street (Bridgetown)
Bridgetown doesn't have much to offer at night, so this place is on the high crime list. Crab Hill is fine to travel as long as you have a local guide to keep you away from shady areas. In addition, Barbados has most places that are excellent for travel during the day, so it is better to stay in a hotel at night.
Rent a Car
Don't explore the city on local transport, as many pickpockets are there ready to steal from you. The best option is to rent a car and ensure that you double-check the locks before leaving it. On the other hand, you can also opt for Uber since their vehicles are always on track by the company. The idea is to be safe while checking all the famous spots and restaurants in the city. Some of the hotels also offer rent-a-car service, so if you choose a five-star hotel, it is better to take a car from there and explore Barbados. Keep in mind that you can't take your car there, so you are better off with a rented vehicle.
Lock Your Room Properly
Locking your room and double-checking before is a wise decision instead of relying on hotel security and management. Since you'll have some precious stuff in the room, like gadgets, clothes, and money, it would be better to lock it before leaving. While all hotels have security cameras, their quality might not be good enough to help identify the culprit. Only hotel management has the spare key to the room, so you'll know whom to reach and ask questions in case of a breakout.
Don't Show Off
While Barbados is safe, you'll only become an easy target for burglars if you show off anything expensive. Keep everything in your pockets or bags, and keep the bags close to yourself. Don't leave anything unattended, especially when you are dining outside. Use small digital cameras in the city, but you'll be fine once you visit nearby places in Barbados. In addition, make sure that someone is always guarding the bags and other stuff you bring to the beach. Since these places are crowded, the chances of theft are high.
Conclusion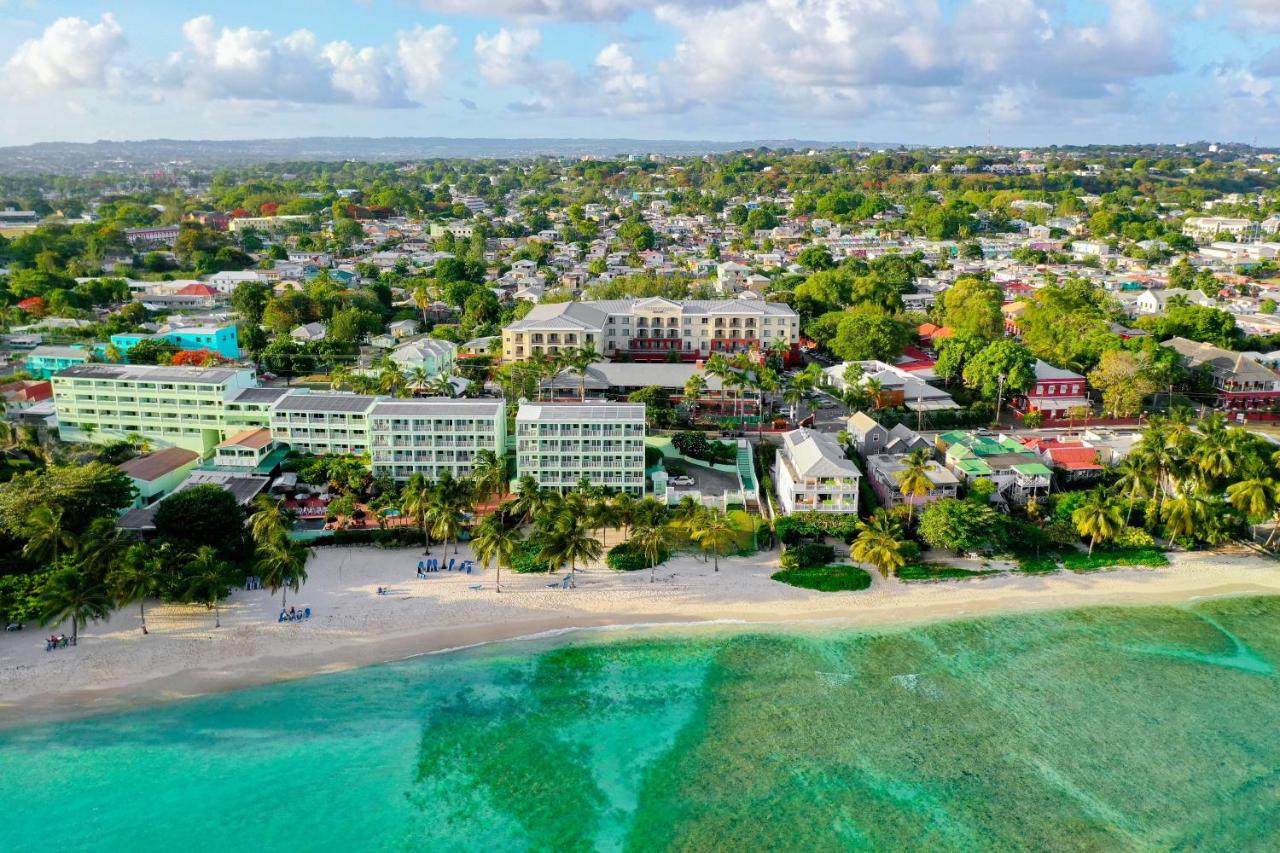 Barbados is an excellent place for a family vacation, with beautiful beaches and tons of activities for kids. If you're planning a trip to Barbados with your family, check out our comprehensive travel guide for advice on where to go, where to stay, how to stay safe, and how to get around.
More about our TFVG Author