Costa Rica is among the best places for family holidays. It's a tropical paradise for adventure seekers and beach lovers. If you have kids in town as you plan to go for your dream family vacation to Costa Rica, this blog explores what you should know before booking your plane ticket.
We share reasons why Costa Rica is a perfect family vacation destination, the best time to visit with kids, the weather across the year, and much more.
10 Reasons Why Costa Rica is the Perfect Family Vacation Destination
Costa Rica has something for everyone. If you want to enjoy an active vacation or prefer relaxing, plenty of activities are available for you to enjoy. Here are some reasons why Costa Rica is the perfect family vacation destination:
Natural Beauty
Costa Rica offers plenty of natural beauty that will impress both children and adults. The nation protects over 25% of wildlife reserves, refuges, and parks. They feature lush rainforests, tropical beaches, exotic birds and animals, waterfalls, volcanoes, etc. These natural wonders create an excellent photo opportunity, so, consider buying a camera before you visit.
Adventure Activities
If you're looking for an outdoor adventure activity that will make your blood pump while remaining safe enough for kids, Costa Rica has many options. They include zip lines, canopy tours, horseback riding, etc.
If you do not want any physical exertion, visit some animal sanctuaries. In those places, you can see animals up close without doing anything strenuous. The activities will keep your kids active and interested for the entire tour. Hence, they won't get bored easily.
Wildlife
Costa Rica has one of the highest varieties of biodiversity on earth. You'll spot everything from sloths to crocodiles in this tropical paradise. The amazing country is home to more than 900 bird species, including macaws, toucans, and parrots.
More than 200 mammal species also live in Costa Rica, including monkeys, jaguars, and tapirs. If you prefer something less wild, a ton of museums are available. They showcase local artisans' work and archaeological sites where you can learn about Costa Rican history.
Beaches
Costa Rica has some of the globe's most unique beaches. The Caribbean coast features sand beaches that stretch for miles. They offer crystal-clear waters perfect for swimming and snorkeling.
The Pacific coast also has excellent beaches but with a more rugged coastline than its Caribbean counterpart. However, it's still accessible. The beaches are full of wildlife like sea turtles, dolphins, and whales. You can see them from the shore or on a boat tour.
Family-Friendly Resorts
Costa Rica has a large selection of resorts that cater to families. These resorts have all the amenities you'd want from any other high-end place. They feature kid-friendly pools and other activities for your children. Many have kid clubs where your kids can play different games or participate in fun activities while you enjoy some time alone.
Climate
Costa Rica's climate makes it possible for visitors to come year-round. Most people visit during the dry season, but plenty of rainy days are also available in this amazing country. So, prepare for rain if you plan on visiting during the time frame. Besides, with the many sunny days, ensure you pack a bathing suit and sunscreen, among other helpful stuff.
Safe Place to Visit
Costa Rica is among the safest locales in Central America, with low crime rates. Even though it experiences natural disasters, its well-constructed infrastructures endure them. This makes Costa Rica an ideal place for you and your family to travel without worrying about safety issues.
Easy to Get Around
If you're traveling with kids, Costa Rica is easy to get around because most roads are paved and well-maintained. Affordable toll roads are available in Costa Rica. So getting from point A to point B won't cost you much money compared to other countries.
Also, you'll find plenty of buses running throughout the country, making it easier for tourists without their vehicles or who prefer not to drive on winding roads. Some bus lines, like Gray Line, even offer door-to-door service between cities, so all you need is a flight ticket and they'll take care of everything.
Food Variety
The foods in Costa Rica are delicious, fresh, and healthy. You can enjoy the meals at local restaurants or even cook some yourself if you stay in one of the eco-lodges or resorts.
The variety of food available will make everyone in your family happy, regardless of their tastes. Besides, you will find different types of cuisine, such as Chinese, Italian, Mexican, Indian, and American dishes.
Friendly People
Costa Ricans are welcoming and friendly people who love to help out visitors in any way they can. If you have issues or questions, they'll be more than willing to help. They also love sharing their culture with tourists, so don't be surprised if someone starts singing or dancing with you.
When's the Best Time to Visit Costa Rica with Kids?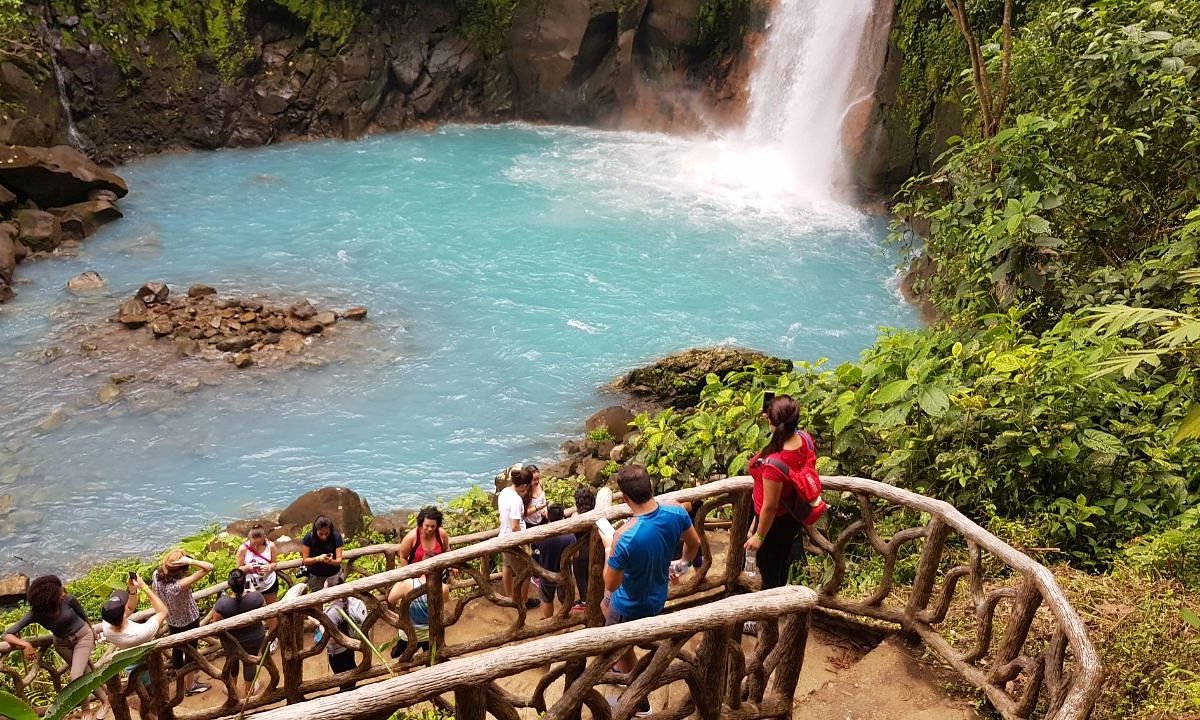 The best time to tour Costa Rica with your kids ranges from December to April. This is the dry season, and the weather is more agreeable than during the rainy season, which is from May through November. You can enjoy sunny days and mild temperatures in most of Costa Rica.
If you have older kids who are up for hiking or other outdoor activities, this is an excellent time. School vacations are a great time to visit the place. Families can take advantage of this by making trip plans and enjoying their time together without worrying about schoolwork.
The high season during Christmas is busy because many people travel during this time. You should expect higher prices and more crowds at popular attractions like Manuel Antonio National Park and Poás Volcano National Park.
What's the Weather in Costa Rica Across the Year?
The weather across the year is diverse. It has two seasons: the dry one from December to April and the rainy one from May through November. If you plan to tour Costa Rica, ensure that you identify the best time to travel.
During rainy periods, there may be flooding, landslides, and hurricanes. However, if you are looking for a warm climate with sunshine all day long, you should choose the dry season. It is considered the best time for traveling in Costa Rica.
What's the Perfect Length of Time to Spend in Costa Rica?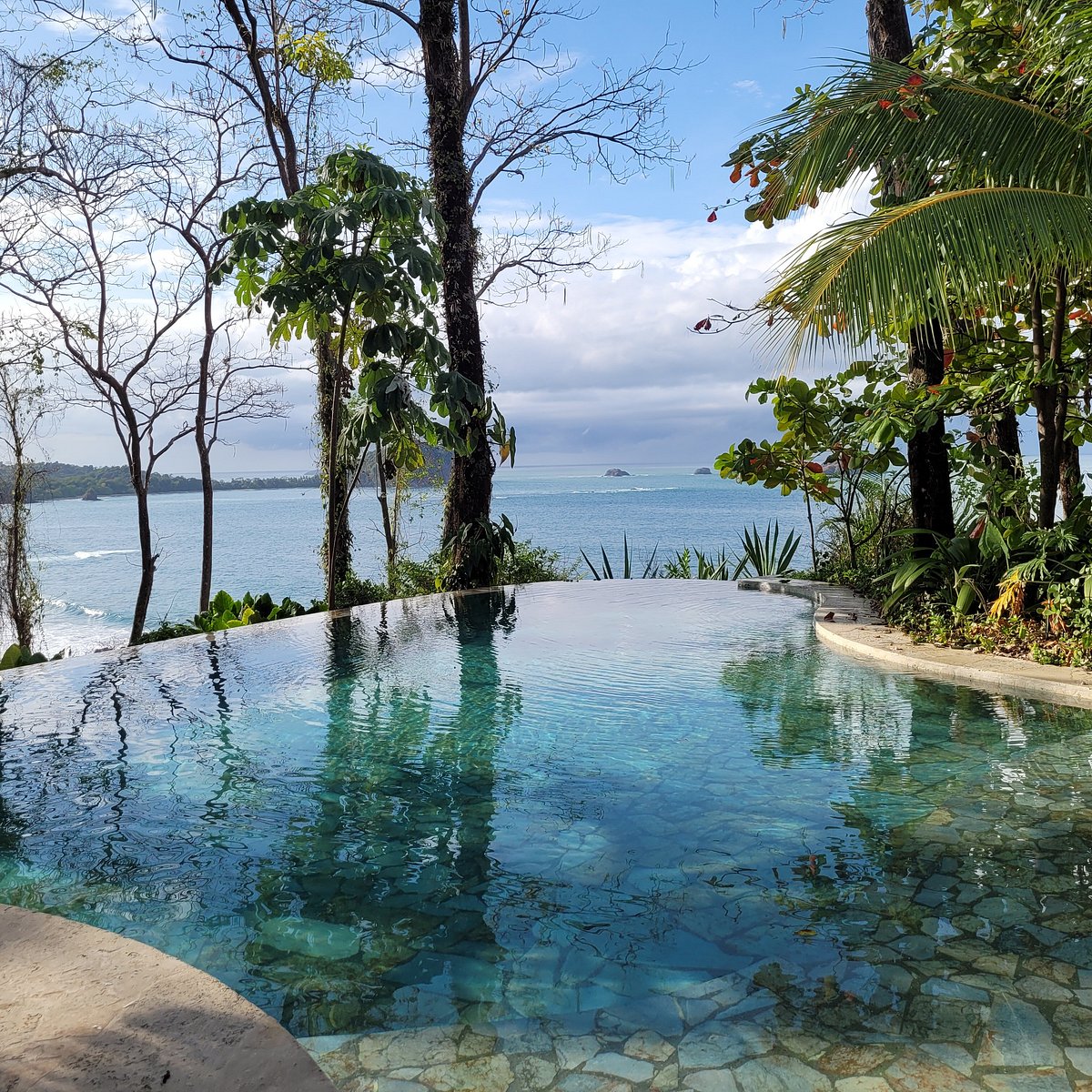 The nation is small and easy to move around. Besides, you have more to see and do. It's worth spending at least one week here to experience the best of the coasts. Costa Rica's beaches are among its biggest attractions. The country has many miles of coastline with spotless beaches to enjoy all year.
Some beautiful beaches include Tamarindo, Conchal, and Flamingo. The rainforests are also another big draw for tourists to Costa Rica. This is where you'll see volcanoes, waterfalls, and other natural wonders that make this country unique.
If you want to go off the beaten path, you can do plenty of things outside the many National Parks. You can try ziplining through the trees or tour one of the locale's rivers with rafts or horses.
The Best Things to Do With Kids in Costa Rica
If you yearn for some of the best stuff to do with your kids while touring the country, look no further. We've discussed fun things to keep your family entertained.
Visit Manuel Antonio National Park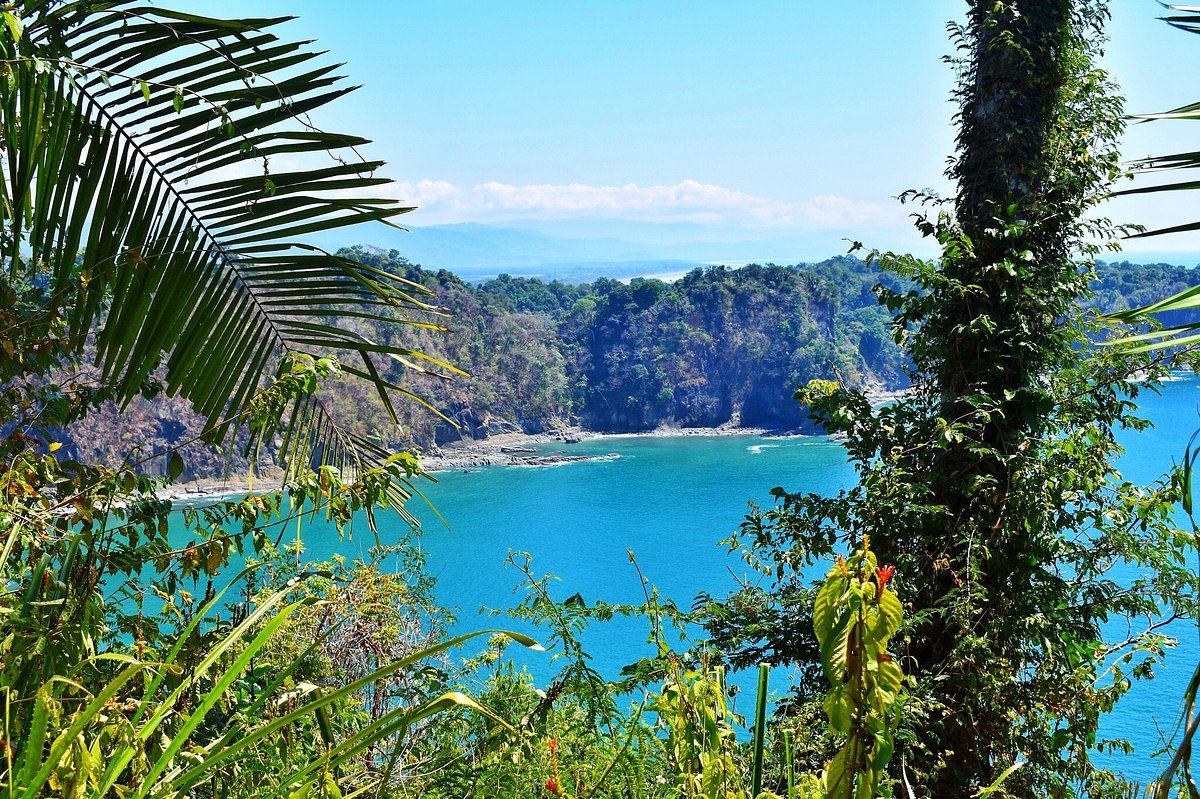 If you desire a place to spend a day or two while in Costa Rica, consider spending it at Manuel Antonio National Park. It is based on the Pacific Coast, and you can access it via San Jose Airport.
It's chock-full of beachy stuff like surfing, snorkeling, and swimming with sea turtles. Plenty of hiking trails are also available. They lead through the rainforest, which features monkeys swinging through the trees and sloths lounging in branches.
Take a Dip in Arenal Volcano Hot Springs
The Arenal Volcano is famous for its surrounding hot springs and geysers which shoot water some feet into the air. For something relaxing and exciting, visit Arenal Volcano's hot springs.
Kids will love watching this natural feature from the safety of their inner tubes as they float down the river running beside it. Moreover, you can swim, or kayak on Lake Arenal if you have time left after seeing other sights at this beautiful park.
Go on a Zip-Line Tour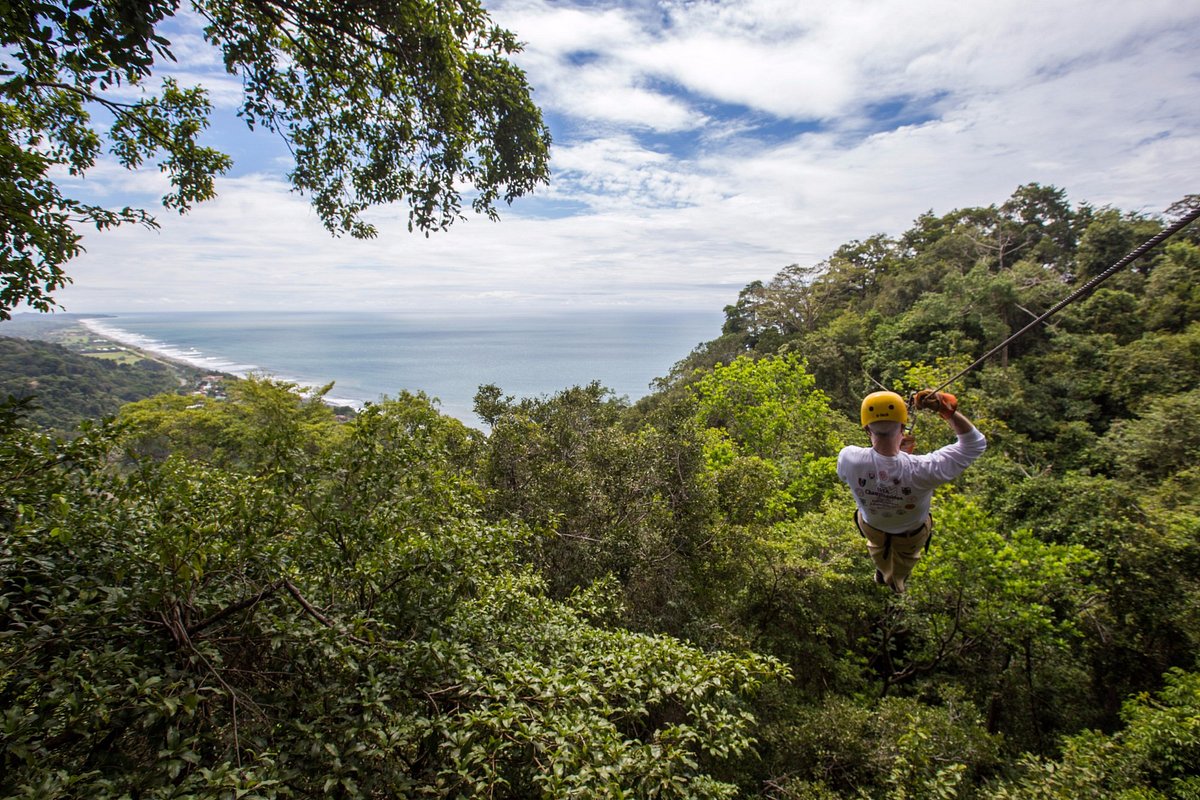 Another popular thing to do with your kids in Costa Rica is to go on a zip-line tour. The guides are professional and skilled, so don't worry about safety or instruction. Moreover, many different tours are available, from beginner to advanced levels.
You can choose from one-hour or multi-day tours including camping in the jungle if you want more adventure. Sky adventures are a great way for kids to get a rainforest bird's eye view from above. If you have time, you can go on an aerial tram ride up the mountain for a more thrilling ordeal.
Visit the Butterfly and Insect Museum
The Butterfly and Insect Museum is located in San Jose and is one of the best museums in Costa Rica for kids. The museum features many butterfly species from around the world, including some rare species that you cannot find anywhere else in the country.
It's also home to other insects and kids will enjoy seeing all the creatures. Besides, other loads of educational programs are available at this museum.
Take a Tour of a Coffee Plantation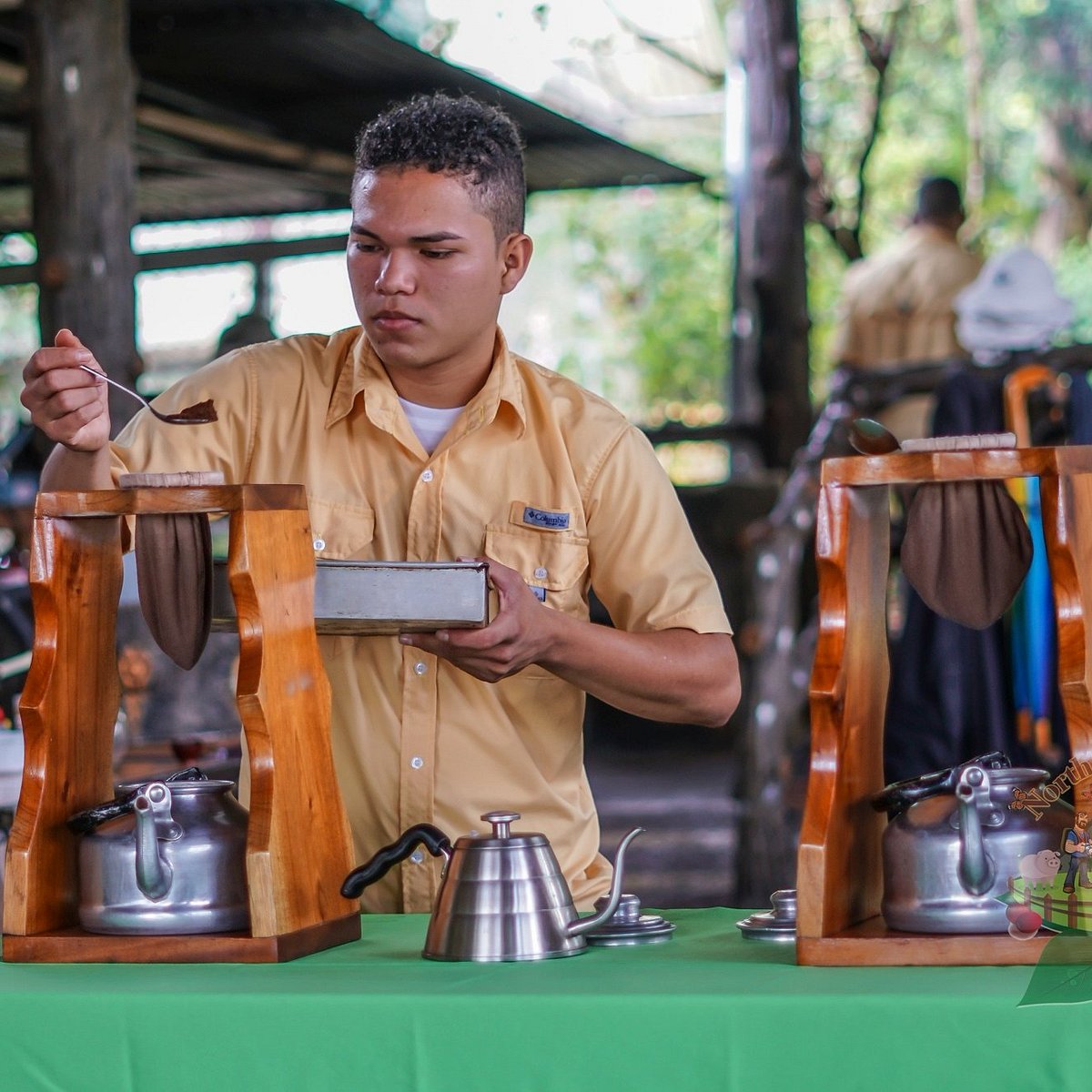 Coffee plantations are also great places to visit with your kids because they offer so much to see and do. Many coffee plantations will offer tours that include tasting different types of coffee from around the world and learning how they grow and process coffee. You can also try roasting your own beans on-site or take part in some other activities to keep your little ones busy for hours.
Visit the National Museum of Costa Rica
The National Museum of Costa Rica is based in San Jose and offers you an insight into Costa Rican history, art and culture through its exhibits. You will also learn Costa Rican history from pre-Columbian civilizations.
The museum has great stuff for everyone including kids. So, it's worth checking out if you stay in San Jose or plan to visit the city at some point during your trip.
Visit the Poas Volcano National Park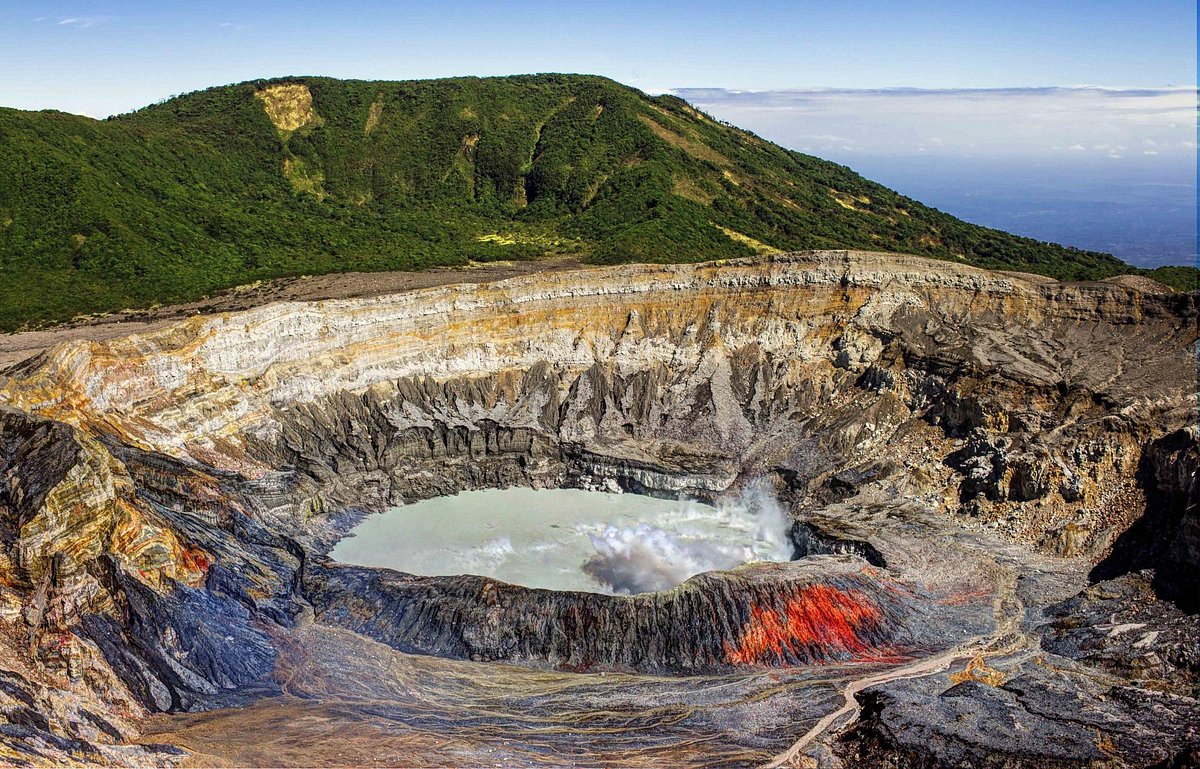 The Poas Volcano National Park is located in the central highlands of Costa Rica. This makes it an ideal spot for hikes over hanging bridges and exploring nature. If you're traveling with children older than six years, this is a great place.
The park has many trails in the rainforest. Hence, you can notice volcanic fumaroles, hot springs, and other natural attractions.
Go on a Boat Tour
One of the most common activities in Costa Rica is taking a boat tour through one of several rivers or lakes in the country. This can be an excellent way for your kids to learn about the local wildlife while having fun on the water. Some tours take place on Lake Nicaragua or Lake Managua, which offer great opportunities.
The Best Family Hotels & Resorts in Costa Rica
Some of the best hotels and resorts for a family visit include;
Four Seasons Resort
The Four Seasons Resort at Peninsula Papagayo offers you a world-class luxury experience with the amenities of an upscale resort. It offers a whole range of dining options, including global and local cuisine. The resort offers sport fishing, which is great for kids who love fish or wouldn't mind learning how to fish.
Local guides offer fishing excursions. They will show you all about the sport and help you catch your first fish. Four Seasons Resort Costa Rica has no shortage of ball sports as several courts for basketball, soccer, and volleyball are present. The resort also offers different levels of instruction from certified instructors. So you can get better at whatever sport you choose.
The resort is based on a nature reserve that's home to many wild organisms, including monkeys. You'll often see them wandering around or sitting in trees. It's fun to glimpse them while taking your dinner/lunch at the restaurants.
The JW Marriott Guanacaste Resort & Spa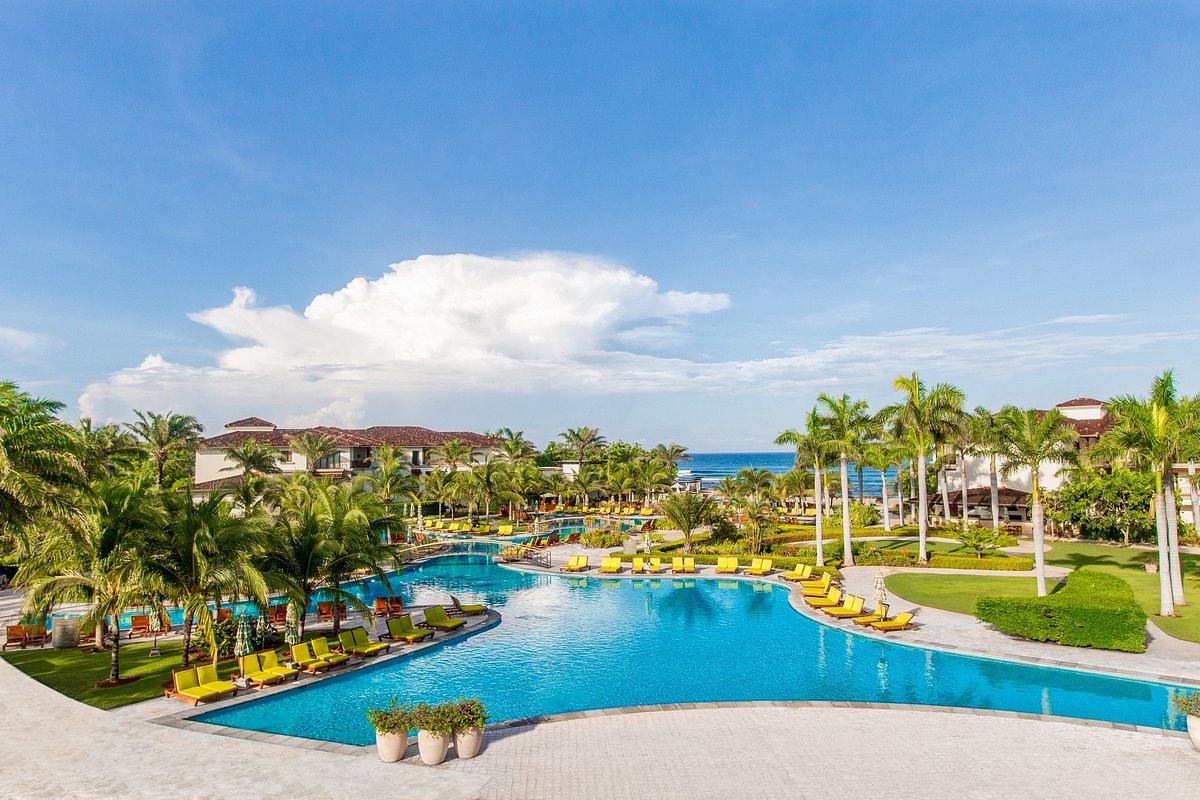 The resort has a Kids Club for ages four to 12. It offers supervised activities and games. Moreover, kids can relax with their friends in the playrooms while parents enjoy some time off. You will love the 18-hole golf course at the JW Marriott Guanacaste Resort & Spa in Costa Rica. It is a perfect facility for golfers with different skills.
If you want something amazing to do with your family, check out their golf course. If you cherish tennis, you'll love the tennis courts. Lessons are also available if you need help getting started on the court or improving your skills. The hotel has a spa with facials for tourists who want to relax after exploring Costa Rica's beaches or rainforests all day.
The Westin Golf Resort & Spa
The Westin Golf Resort & Spa has various spaces, including adult-only rooms. They're perfect if you have older kids and are looking for a quiet place. The resort provides guests with many dining options. It has ten restaurants offering everything from Italian cuisine to succulent steaks and fresh seafood dishes.
Several poolside bars and lounges are within the property for those looking for a more casual meal option. You can enjoy some drinks or snacks while taking in spectacular views along with other guests. The Conchal beach is accessible from this resort, hence you can enjoy sunbathing opportunities available.
If you're looking for something more active than lying on the sand all day long, try bike riding along the nearby trails. Still, you can explore the surrounding area by kayak. You'll also find plenty of fitness options at The Westin Golf Resort & Spa. So if you want to exercise while staying in Costa Rica, this hotel won't disappoint.
The Springs Resort
The Springs Resort has an excellent trail system that is great for all levels of riders. For example, trails for beginners and experienced riders, and trails that take you through rainforests and past volcanoes.
Moreover, you can go river tubing via some of the natural waterways. This activity is perfect for families because it's safe and easy to navigate. The resort's staff will provide all equipment needed for this fun adventure.
The Springs Resort has many natural hot springs on the property. You can enjoy soaking in these warm pools at any time during your stay. One of the unique features of this resort is the animal sanctuary. It is home to sloths, monkeys, big cats, and more. You can visit the sanctuary to see these wonderful creatures in their natural habitat or have the chance to feed them.
Andaz Resort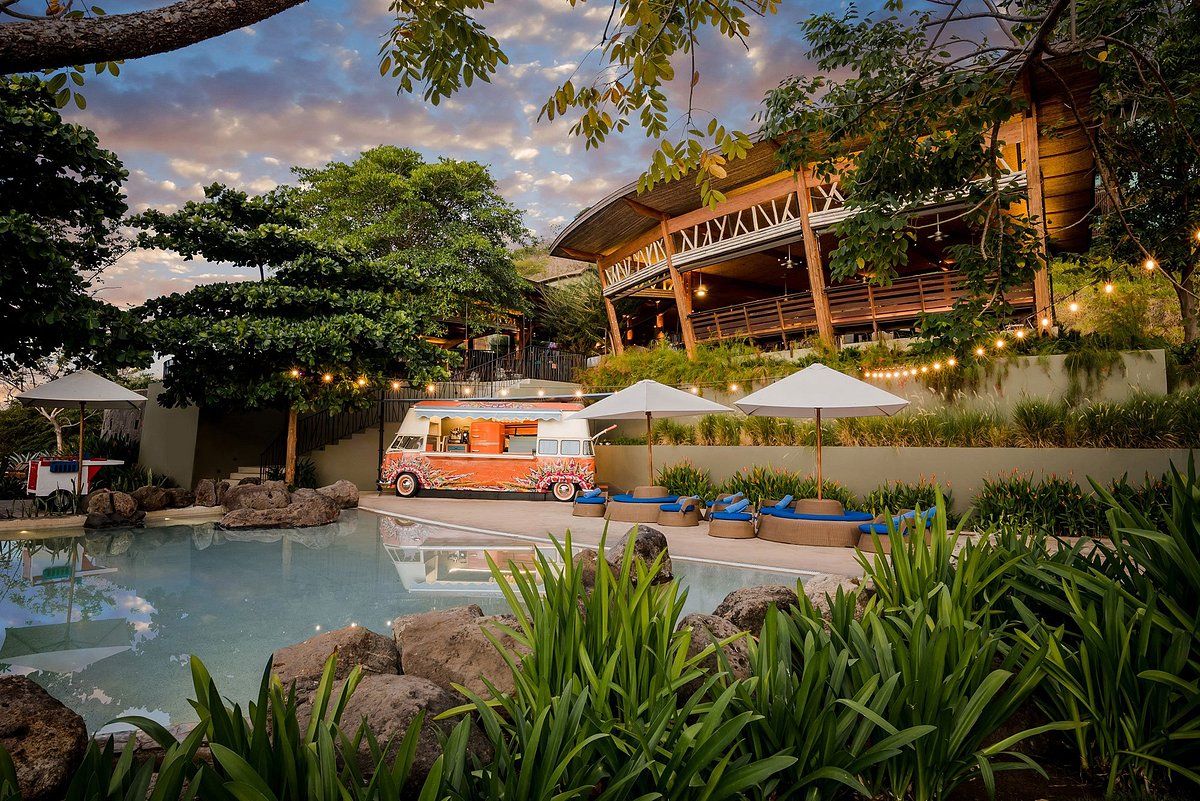 The resort is great for couples, families, or friends. You get complimentary Andaz flip-flops and beach hats to use during your stay at the Andaz Resort. Moreover, babysitting services are available if you want extra help with the little ones. The full-service spa offers massages and other treatments to help relieve stress.
You will be amazed at how relaxing it is to lie down on one of the massage tables after spending a day at the beach. Or exploring the various attractions around. The hotel is located along the Pacific Coast, hence, it's home to many exotic birds. You can book private tours with a bird expert guide to learn more about the creatures.
What's the Average Cost of a Hotel in Costa Rica?
According to reports from Statista, a five-star would cost an average price of $431 per night while a four-star will cost you $307. A three-star goes for $132, and a one/ two-star goes for $76. The cost of a hotel in Costa Rica depends on several factors. You may be astonished at how you can go for the best within your desired budget.
One factor determining a hotel's cost is its location. The beachfront hotels will be more costly than those located inland. They are near beaches and other tourist attractions, thus increasing their popularity with tourists.
The best time to book a hotel is during the off-season months, as these are times when fewer tourists visit. Thus, fewer people compete for rooms, giving you more options for booking rooms at lower rates than usual. If you plan on staying at a five-star resort during peak seasons like Christmas or New Year's Eve, expect the rates to go up significantly.
The Best Places to Eat With Kids in Costa Rica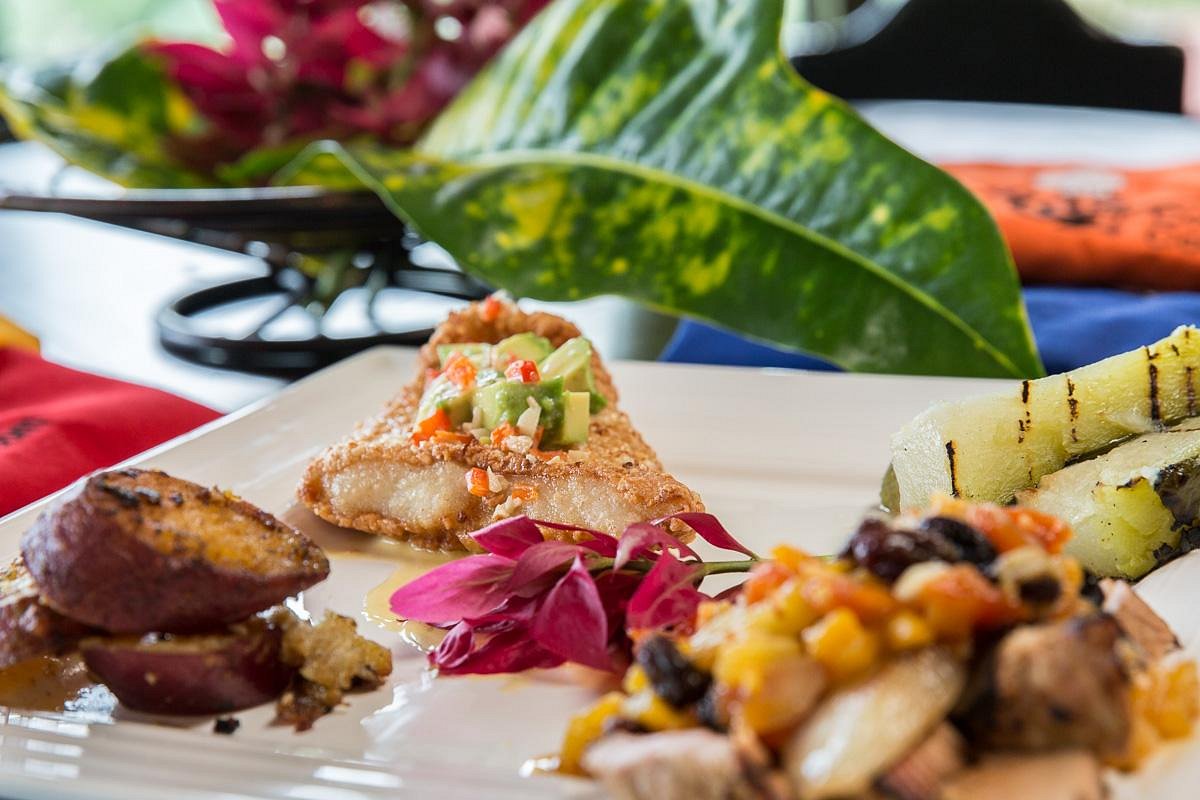 If you're traveling with kids in Costa Rica, you will find many places to eat typical Costa Rican food or any other you choose. Some of our favorites include La Luna, La Criollita, Amimodo, Botaniko, and The Bakery, among others. Each restaurant has a huge menu, with different options for everybody in the group.
You'll get everything from quesadillas to salads, along with other tasty ones. They also have a variety of great dishes for kids, like burgers, chicken tenders, etc. The staff is friendly and accommodating, so your group will receive excellent service.
The settings are quite different with some casual, a bit upscale, and romantic at the same time. This makes them amazing for adults and youngsters. The prices also vary, some are affordable while others are quite expensive. Thus, ensure you pick a place suiting your needs.
The Best Day Trips From Costa Rica That the Whole Family Will Love
Here are some day trips you can choose from;
Arenal Volcano National Park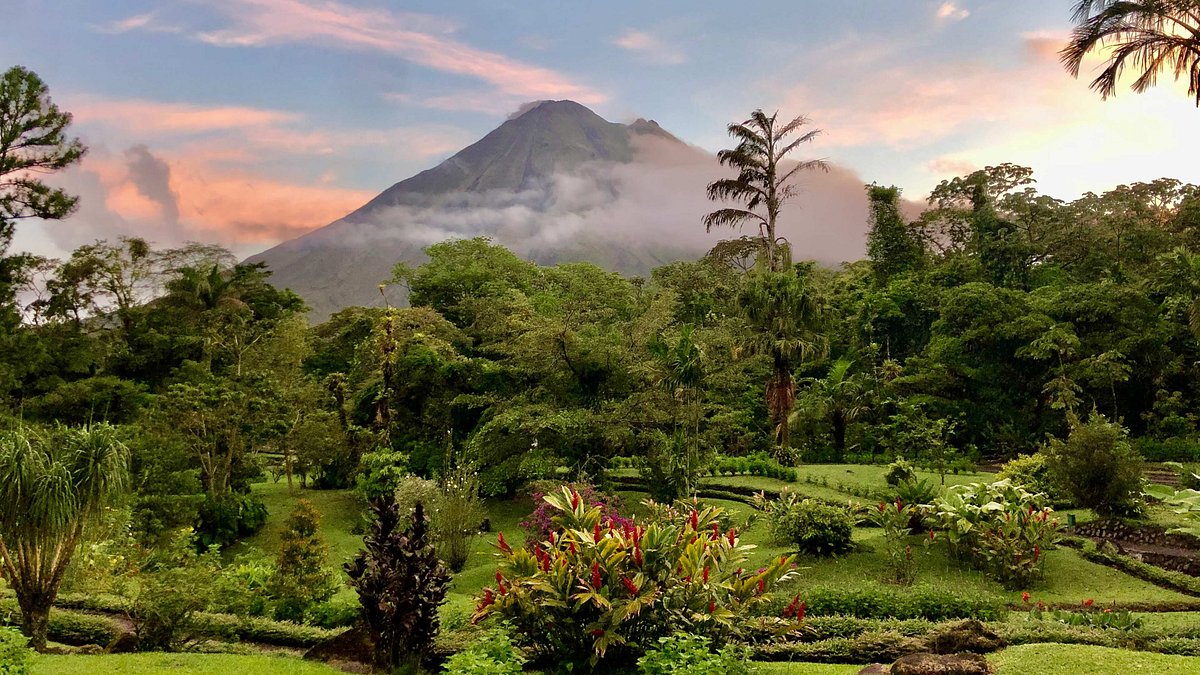 Arenal Volcano is among the most visited and famous volcanoes in Costa Rica. It brings people from all over for good reasons. Many waterfalls are available nearby and you will see a beautiful lake that you can swim in. Moreover, it has several excellent viewpoints around the area and you can take great photos of the volcano.
Manuel Antonio National Park
The national park has one of the smoothest terrains for hiking. So, you won't worry about steep mountains or hills. Your hike will be easy enough for young children and seniors to enjoy with you.
Plenty of animals are in this National Park, including monkeys, birds, and iguanas. You'll also see many trees and plants making this park so beautiful.
La Paz Waterfall Gardens
The garden is one of the private wildlife sanctuaries. It's a perfect day trip for you if you wish to spend some time outdoors in nature and enjoy the amazing scenery. Nature surrounds the garden hence, you will see butterflies, snakes, birds, and many other animals.
If lucky enough, you may spot some monkeys. The garden is also home to a lake where you can go fishing for trout. Once you've caught your dinner, you grill it up on the barbecue before enjoying it with your family.
Coffee Farms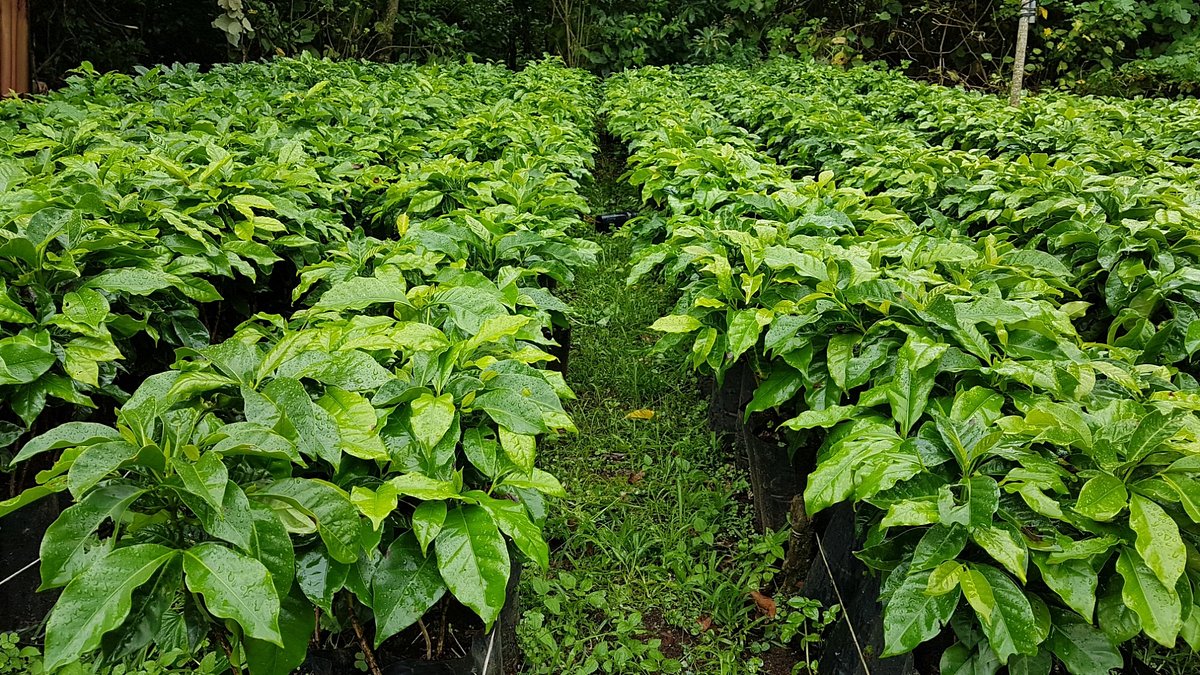 If you want great things to do in Costa Rica, one of the most popular ones is to go on a coffee farm tour. The best part of taking a coffee tour in Costa Rica is that it's educational and fun.
You can appreciate the stages of growing, roasting, harvesting, and brewing coffee. Some of the plantations to visit include Hacienda Espíritu Santo, Doka Estate, Finca Rosa Blanca, etc.
How to Get Around Costa Rica During Your Vacation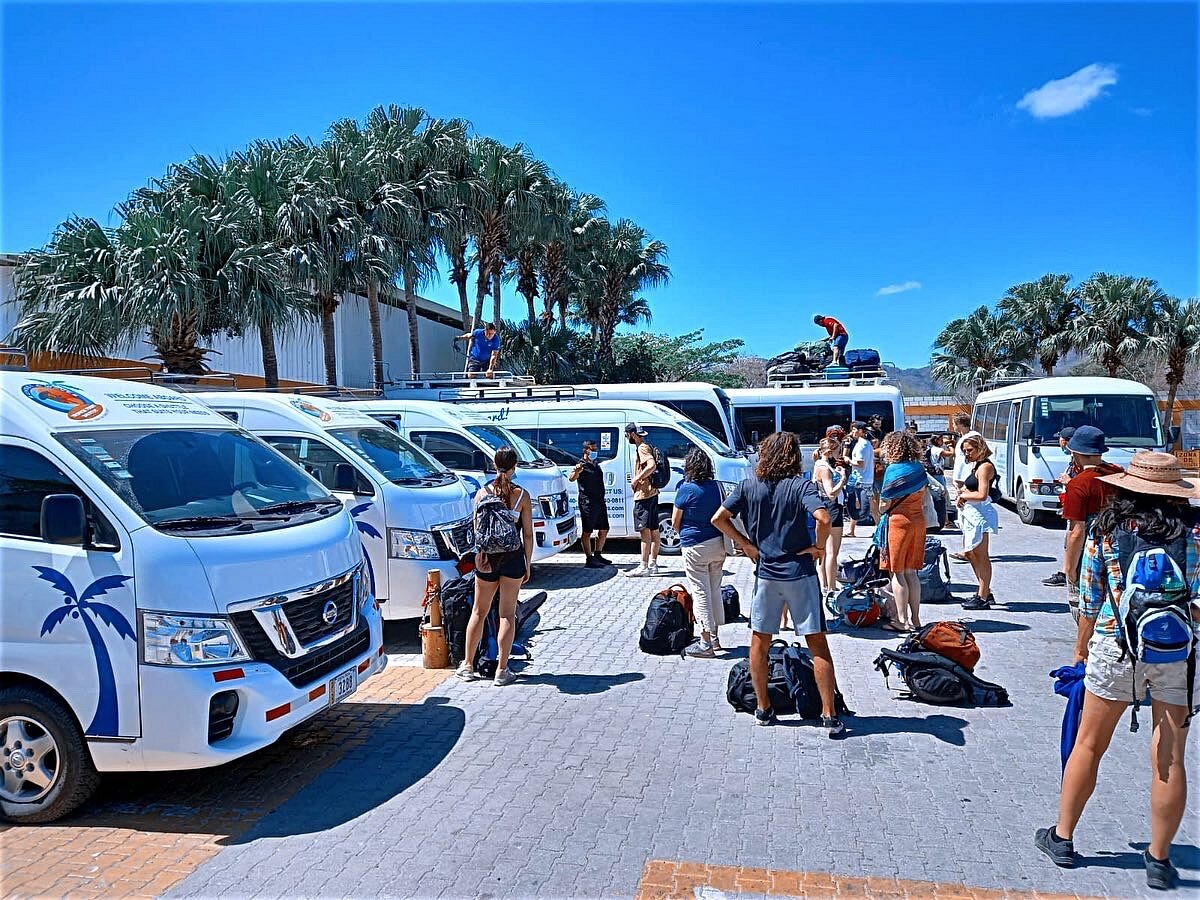 You can get around Costa Rica using various modes of transport. The most common ones include;
Rental Car
If you plan on exploring the country's roads, you'll want to rent a car. It enables you to explore the locale more. Rentals are available at airports and cities across the country.
A good time to book the rental is in advance. It can save you some money on your whole vacation. Besides, you should check for availability before buying the ticket so you don't arrive only to find any cars available in the size, or class meeting your needs.
Shuttle Bus / Public Bus
Shuttle buses are available at all major airports in Costa Rica. Besides, they're a great way to move around if you stay near one of the main hubs. Some hotels offer free shuttle services; hence, they take guests from their hotel to the airport or vice versa. So ensure you ask about the option when booking your room.
Public buses are also available from these locations. However, they're not as efficient as shuttles because there's no set route or schedule. They pick passengers based on need, so it can take longer than expected before you arrive at your destination. Still, you can use them if you prefer a cheap mode of transport.
Taxis
There are so many taxis in San José and other major cities. Besides, they are metered to help you know the amount your ride will cost. Taxis are relatively inexpensive compared with other modes of transportation. However, they can be expensive if used excessively over a short period. The fares depend on the distance traveled rather than the passengers carried for each cab ride.
Domestic flights
Flying around Costa Rica is a perfect way to see the country within a shorter time than taking long bus rides. The flight schedules are not as frequent as in many other countries. Ensure you plan and assess their website for flight prices and times. Also, ensure you possess proper documentation before going to the airport.
The Best Ways to Get to Costa Rica for Your Vacation
If you're planning a trip to Costa Rica, many options are available to help you get there. Each has its benefits and cons, however, one thing is certain, you'll enjoy a memorable stay.
Flying
If you want to get there as quickly as possible, flying is a perfect way. Most airports have direct flights heading to San José (SJO) International Airport. Besides, you can choose to connect through other cities in Central America or Mexico. Once you arrive at SJO, you can take a taxi or rental car from the airport to the city center or resort area where you will be staying.
Driving
Driving across Central America is one of the best options if you don't mind spending a lot of time on the road while having an adventure. The main routes include going through Mexico or Panama if coming from North America or South America. And crossing through Nicaragua or Honduras if coming from Europe, South America, or Asia.
Driving yourself is one of the cheapest ways to travel in Costa Rica. However, it takes longer than flying or taking a cruise ship, and thus it's not advisable for short vacations unless you have enough time.
Taking a Cruise
Cruises are more popular as people search for ways to see the world without worrying about anything other than packing their bags and enjoying their trip. If you don't want to deal with the hassle of flying or driving, why not take a cruise?
You get a chance to see what life is like in other countries without spending too much time preparing for your trip, or learning about the different cultures beforehand. Besides, cruises are cheaper than driving or flying.
7 Top Tips for Staying Safe in Costa Rica When Visiting with Kids
When traveling to Costa Rica with kids, you should consider many factors before planning your trip. We've put together a list of top tips to ensure your family stays safe while on vacation:
Supervise Children When Swimming and Playing in the Water
Costa Rica has beautiful beaches that are great for your family to enjoy outdoor adventures together. However, you should not leave your children alone at the beach or in any other water body. They can get hurt in many ways, including slipping off rocks into pools, getting swept away by waves, etc.
Keep Kids Close at All Times When Exploring Crowded Areas
Costa Rica has many busy tourist areas where many people walk around, including locals and non-locals. It's easy for your children to get separated from you in these areas. So, ensure they're always within your arm's reach, and you can keep an eye on them at all times.
Use Insect Repellent to Protect Against Mosquitoes and Other Bugs
Costa Rica is home to many insects considered pests in other parts of the world. Therefore, you should protect yourself from these critters to avoid getting bitten or infected by them. Mosquito repellent is available at most stores in Costa Rica, and it's a good idea for everyone, especially your kids.
Make Sure Your Children Are Aware of the Dangers of Wild Animals
It isn't just about avoiding getting bitten; many animals can seriously injure or kill humans when provoked, for example, crocodiles and snakes. Teach your children not to touch or feed wild animals. Moreover, never leave them unattended in parks or nature reserves, as they could come into contact with dangerous animals.
Teach Children Basic Spanish and Vital Phrases
If you plan on visiting Costa Rica with kids, it is important to teach them how to ask for help and how to say "no" if something makes them uncomfortable. Teach them phrases like, "I don't understand," "I need help," and "no thank you." They can use them when interacting with locals and other tourists who may not speak English.
Keep Important Documents and Emergency Contact Information in a Safe Place
Ensure your kids have all the vital documents they need, like passports, visas, vaccination records, and birth certificates, while traveling abroad. They should understand how to access the information during an emergency. Some countries require proof of citizenship even if a child doesn't need a passport yet.
Be Aware of the Weather Conditions and Plan Well
Costa Rica's rainy season starts in May and lasts through November. Thus, if you visit during this time, be prepared with extra rain gear and heavy-duty umbrellas. Also, consider bringing lightweight jackets or sweaters in case it gets chilly at night.
Conclusion
Hopefully, this post has given you the basics for a Costa Rica family vacation. Regardless of what you hope to do during your entire trip, it's important to prepare. This is true if you plan on visiting a tropical country with kids under the age of five. Make sure you assess each activity before bringing your children along to ensure they have enjoyable family vacations.
More about our TFVG Author