Do you need a passport to visit Costa Rica? In short, yes. However, you also need to meet a few other requirements if you're going to visit Costa Rica.
Here are the basic visit requirements and what you should know about each of them.
If you're looking for recommendations on where to stay, why not check out our guide to the best all-inclusive resorts in Costa Rica for families?
Passports
To visit Costa Rica, you need a valid passport for the entire length of your stay.
The United States issues passports that are valid for ten years (if the recipient is ten years or older) or for five years if the person getting it is under 16. This period is long enough for casual trips, but it's best to have some wiggle room if you're in the last year or two so you can try to get it renewed.
Costa Rica also receives a significant number of visitors from Canada, which has slightly different rules. Under Canadian guidelines, passports for people 16 and older are valid for either five or ten years, depending on which passport someone gets. Children 0 to 15 get the same treatment as the United States, with passports valid for five years.
Costa Rica is moving towards using e-Passports, which have additional biometric information encoded to help prove one's identity. This added information offers an extra layer of security while traveling, so it's generally better to get an e-Passport when they're available. These may be the only type of passports offered in your area.
Also, consider getting a copy of your passport. Photocopies of sections like your information page can be helpful when visiting areas or proving your identity without needing your actual passport on hand.
Exit Tickets
Beyond a passport, Costa Rica expects you to have a fully-paid ticket for leaving the country within 90 days of your arrival. Notably, this means you cannot fly one way to Costa Rica and then purchase a return ticket at some point during your stay. You must have your exit scheduled and paid when you first arrive in the country.
You may be able to change your flight after you arrive in Costa Rica. However, you should communicate your intentions to officials in Costa Rica as soon as possible. Doing this likely won't be an issue unless your stay extends past 90 days.
Costa Rica has a firm time limit on how long tourists can stay in the country. Ninety days is the maximum for US nationals unless you obtain a residency permit. Residency permits are available for temporary or permanent stays, but these are considerably harder to get than a regular visit.
US nationals do not require entry visas to enjoy shorter vacations. Citizens of many other countries don't, either.
Nationals vs. Citizens
All US citizens are US nationals, but not all nationals are citizens. Nationals is a broader term that includes territories where residents don't become citizens, such as American Samoa. Costa Rica only cares whether someone is a national, not a citizen.
Traveling to Costa Rica During COVID-19
Costa Rica recently started issuing QR codes to vaccinated tourists, which they can use as proof of being vaccinated while in Costa Rica.
During the peak festive season of December 2021 until the first week of January 2022, commercial establishments that wish to operate at full capacity can ask their clientele for their vaccination records.
Tourists younger than 18 do not have to present proof of vaccination if commercial establishments stipulate this as a requirement for entry to the premises.
Money
If you have access to a lot of money, do you need a passport to visit Costa Rica? Yes. You still need a passport, even if you have a lot of money. However, the financial aspect goes beyond your trip itself.
You should have access to at least US$100 per month of your stay in Costa Rica, and officials will check for this. The easiest way to meet this requirement is cash, but a more secure option for funds is also acceptable. This money helps ensure you can feed yourself for the duration of your stay.
Costa Rica is heavily tropical, with a steady temperature between 60 and 90 degrees throughout the year in most areas. The human-friendly temperature means it's possible to survive outside with minimal protection, although shelter from the rain is vital during the wet season that stretches from May to November.
Being homeless in a foreign country for several months is not ideal, but this is much more viable in Costa Rica than in some other parts of the world, and your prepaid ticket out of the country ensures you have a way to get home at the end. The main point to understand here is that you'll need some form of access to cash for your visit.
Groups should have this cash available for each person.
Vaccinations
Like most countries, Costa Rica has several vaccination requirements for entry. These are generally easy to meet and include:
Chickenpox (Varicella)
Influenza (Yearly)
Measles-Mumps-Rubella
Polio
Tetanus, Diphtheria, and Pertussis
Costa Rica also requires vaccinations against Yellow Fever if you're traveling from any country with a risk of transmission for this virus. This requirement broadly applies to those entering from anywhere in South America or Sub-Saharan Africa.
Note that the Yellow Fever requirement applies if you're arriving from any of these places, so it may kick in even if you just stopped in an airport in South America before continuing to Costa Rica. You can set travel plans to avoid this, but it's generally best to get vaccinated against Yellow Fever before you travel internationally.
Outside of these requirements, Costa Rica encourages getting vaccinations for Hepatitis A & B, Rabies, and Typhoid.
Malaria is a risk in Costa Rica. Costa Rican officials recommend getting anti-malaria medication just in case but may change to a vaccination requirement with the recent development of a malaria vaccine. If you're planning to travel to Costa Rica in the future, this is a requirement with a real likelihood of change, so check it close to your departure time.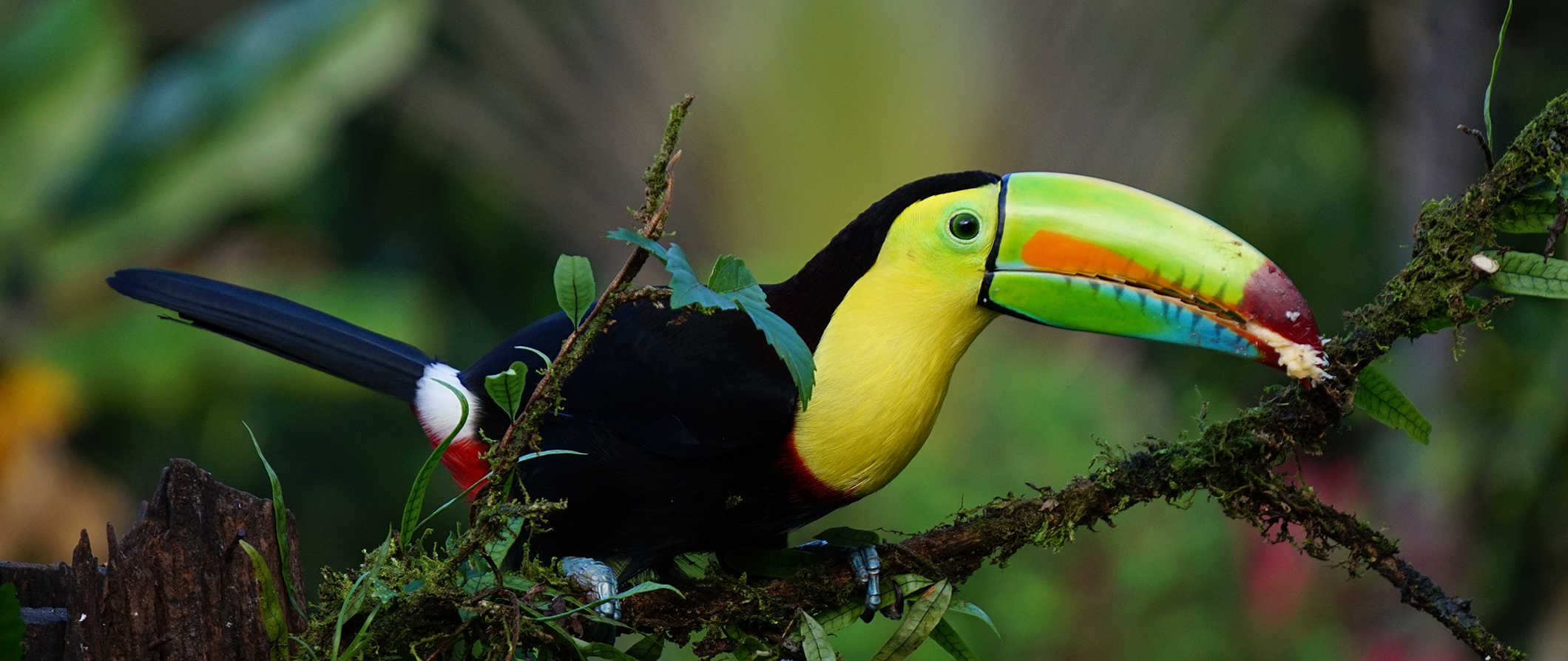 What Else Should I Know Before Visiting Costa Rica?
Your passport, access to money, return ticket, and proof of vaccinations are essential components of any visit to Costa Rica. However, there are a few other things to consider before you plan your trip.
Health Pass
Costa Rica uses a system known as Health Pass for most visitors. This system provides general health information, including vaccination status, and you can only complete it within 72 hours before your arrival. Each person visiting needs to fill out this pass every time they visit.
It usually takes 24 hours to get the pass, but you can reduce this to as little as 30 minutes through some providers. It's a good thing to keep this in mind if you end up at the airport and need to get the pass before you can finish entering Costa Rica.
Dining Options
Costa Rica has a different food culture than many other countries. Most people have lunch as their main meal of the day, with breakfast and dinner used mainly to hold things over until the next lunch. Expect restaurants to serve portions accordingly. If you prefer to eat large meals for breakfast or dinner, you may need to make special arrangements.
Departure Tax
Costa Rica has a departure tax that applies to flights out of the country. This tax is generally $29 per person. Most airlines include this in their fare and list this as such on the ticket. However, some low-cost airlines may leave this tax to look more appealing for budget-conscious travelers. Make sure you know how you're paying this and budget your trip accordingly.
Dial 911 for Emergencies
Like the United States, Costa Rica uses the 911 code for emergencies. Operators who speak English are available and can connect you to the police, medical services, firefighters, or Costa Rica's national investigation service.
911 is also the best number to call if you have vehicle difficulties and don't have another number to use.
Know Your Electrical Outlets
Costa Rica uses Type A and B sockets, which are the same types of plugs used in the United States. The important thing to remember is that while a two-prong plug will work in basically any outlet, a three-prong plug may not work everywhere you want it to. Having a Type B to Type A converter will help ensure you can use your devices everywhere.
Costa Rica uses 120 Volts and 60 Hz for its electrical systems, which are the same as in the United States and Canada. Visitors from these two nations can expect electrical gadgets and tools to work fine without the need for conversion. Visitors from other parts of South America and different parts of the world may need converters or adapters to use outlets.
Bring the Right Shoes
Costa Rica is generally friendly to foot traffic, especially in the towns and cities. However, off-road areas may be rocky and can shred weaker footwear. Consider bringing at least a durable pair of sneakers, and switch to something heavy-duty if you plan to go climbing or hiking.
Get the Right Vehicle
Costa Rica is generally mountainous. While roads within cities aren't much trouble, you could experience much tougher terrain if you head inland or off the major highways. Keep this in mind when renting a vehicle.
If you're not sure what type of vehicle to get, talk to a travel advisor. They can help you select a car that will work everywhere you want to go.
Final Thoughts
So, do you need a passport to visit Costa Rica? You do, and you also need your required vaccines and other health information, money, and a ticket home before you visit the country. As long as you have all of these ready, Costa Rica accepts visitors from almost everywhere in the world.
Check out our other entry requirement guides…
Why not also check out our other guides to help you figure out where you do and don't need a passport to travel to:
More about our TFVG Author
A seasoned traveller, Dad, and avid sports tourist, James foundered The Family Vacation Guide to share his expert vacation experiences- especially when it comes to being a travelling family man.
Featured in Travel articles such as Travel + Leisure, TripSavvy and SFGate, you know you're reading some of the best vacation tips online.