Are you planning a trip to Florida and want to know more about Aquatica Orlando? Well, you've come to the right place!
Below is a comprehensive guide to one of the best water parks Orlando, Florida has to offer. Read on to ensure you're ready to make the most of your day out!
What Is Aquatica Orlando?
Aquatica Orlando is a world-class waterpark, owned and operated by SeaWorld Parks & Entertainment.
The park has an extensive list of activities — from dolphin enclosures to free-fall waterslides, pools, playgrounds, white sandy beaches, and more!
The park is family-friendly, with activities for toddlers, adults, and everyone in between.
How to Get To Aquatica Orlando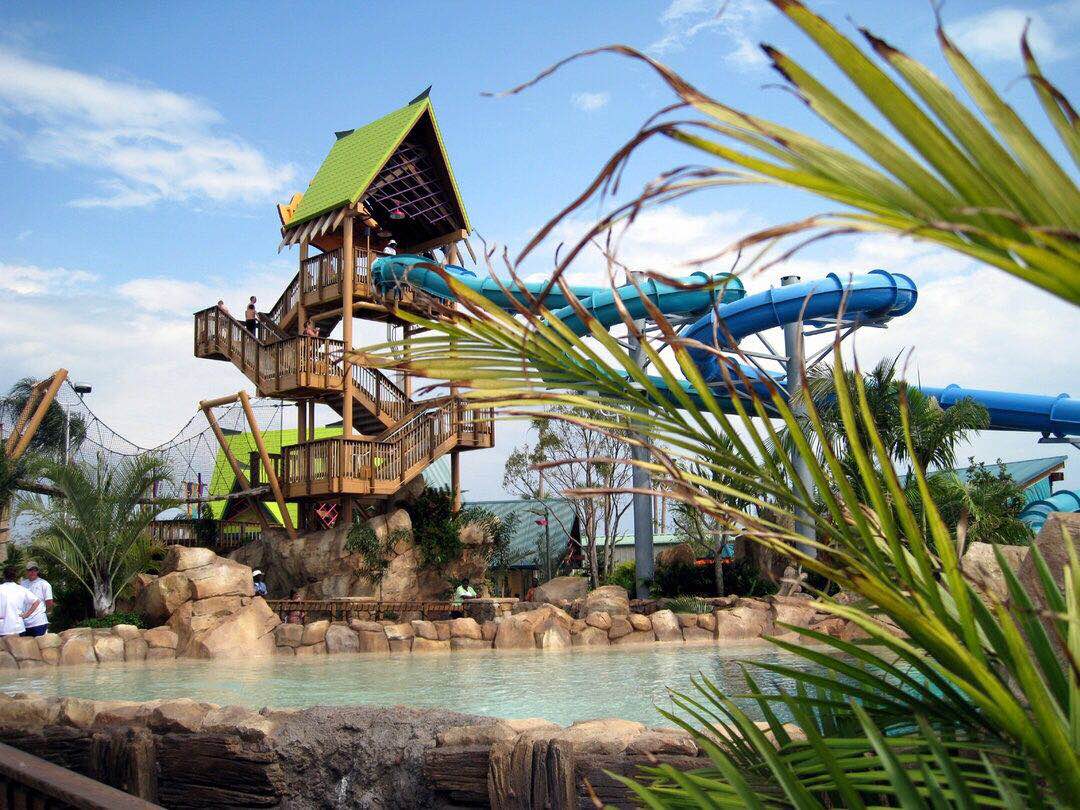 Address:
Aquatica Orlando is located at 5800 Water Play Way, Orlando, FL 32821, USA.
Below are the official directions given by Aquatica Orlando on how to reach the park from different locations.
How to Get To Aquatica Orlando from the North
Get off on Exit 72 (Highway 528/Beachline Expressway) (Eastbound)
Get off on International Drive Exit (Exit #1)
Take a left at the bottom of the ramp (follow signs toward SeaWorld®)
Aquatica Orlando is just across the street from SeaWorld® on International Drive.
For example, use these directions if you're coming from Downtown Orlando.
How to Get To Aquatica Orlando from the East
Take Highway 528/Beachline Expressway Westbound (Toll Road)
Get off at the International Drive exit
Take a left at the end of the ramp (follow signs toward SeaWorld®)
Aquatica Orlando is just across the street from SeaWorld® on International Drive.
If you're coming from Orlando International Airport, these are the directions for you!
How to Get To Aquatica Orlando from the West
Get off on Exit 71 (SeaWorld® Exit)
Take a right off the ramp onto Central Florida Parkway (follow signs toward SeaWorld®)
Turn left onto Sea Harbor Drive
Aquatica Orlando is just past SeaWorld® across International Drive.
Some common locations to the West of Aquatica Orlando include Tampa and Highway 192 Hotels.
Hotels Near Aquatica Orlando
Aquatica Orlando has a range of official and partner hotels near the park, many of which offer incentive packages for their associated parks (SeaWorld, Aquatica Orlando, and Discovery Cove).
All hotels listed below are within walking distance of Aquatica Orlando and are official or partner hotels.
Renaissance Orlando at SeaWorld
Renaissance Orlando is an official SeaWorld Resort, featuring its own mini waterpark, a luxurious pool, and spa treatments.
The hotel boasts spacious rooms, an on-site Starbucks, and "comprehensive business services" if you need to work while you're away.
This hotel is approximately nine minute's walk from Aquatica Orlando.
Standout Features:
R Aqua Zone water park on-site
Hotel navigator to help you find hidden (on-site) gems during your stay.
DoubleTree by Hilton Orlando at SeaWorld
The DoubleTree by Hilton Orlando is a hotel with a subtle tropical feel. The grounds are incredibly spacious and teeming with special touches (warm cookies on check-in, anyone?).
The DoubleTree is also an approximately 9-minute walk from Aquatica Orlando.
Standout Features:
Twenty-eight acres of indoor and outdoor space
Fitness Center, open 24 hours.
Fairfield Inn and Suites Orlando at SeaWorld
The Fairfield Inn has recently renovated rooms, an easily walkable distance to nearby theme parks, and a classic, relaxing hotel experience: free breakfast buffet included!
The Fairfield Inn is 0.8 miles from Aquatica Orlando (which is approximately 16 minutes walking).
Standout Features:
Hilton Garden Inn Orlando at SeaWorld
The Hilton Garden Inn Orlando is another classic hotel with all the amenities you need to relax in a combination of luxury and convenience, before and after your trip to Aquatica Orlando.
The Hilton Garden Inn is 1.3 miles from Aquatica Orlando; a 6-minute car ride, or 26-minute walk– whichever you prefer.
Standout Features:
Holiday Inn Express and Suites Orlando at SeaWorld
Prime location, fast Wi-Fi, free breakfast, on-site gym, and a resort-style pool — what more could you want?
The Holiday Inn Express is 0.7 miles from Aquatica Orlando — a 14-minute walk.
Standout Features:
Complimentary shuttle bus to nearby parks.
There are many, many more hotels near Aquatica Orlando. You can find a list on their official website, or a simple Google search should return plenty of results!
Your Complete Guide to Aquatica Orlando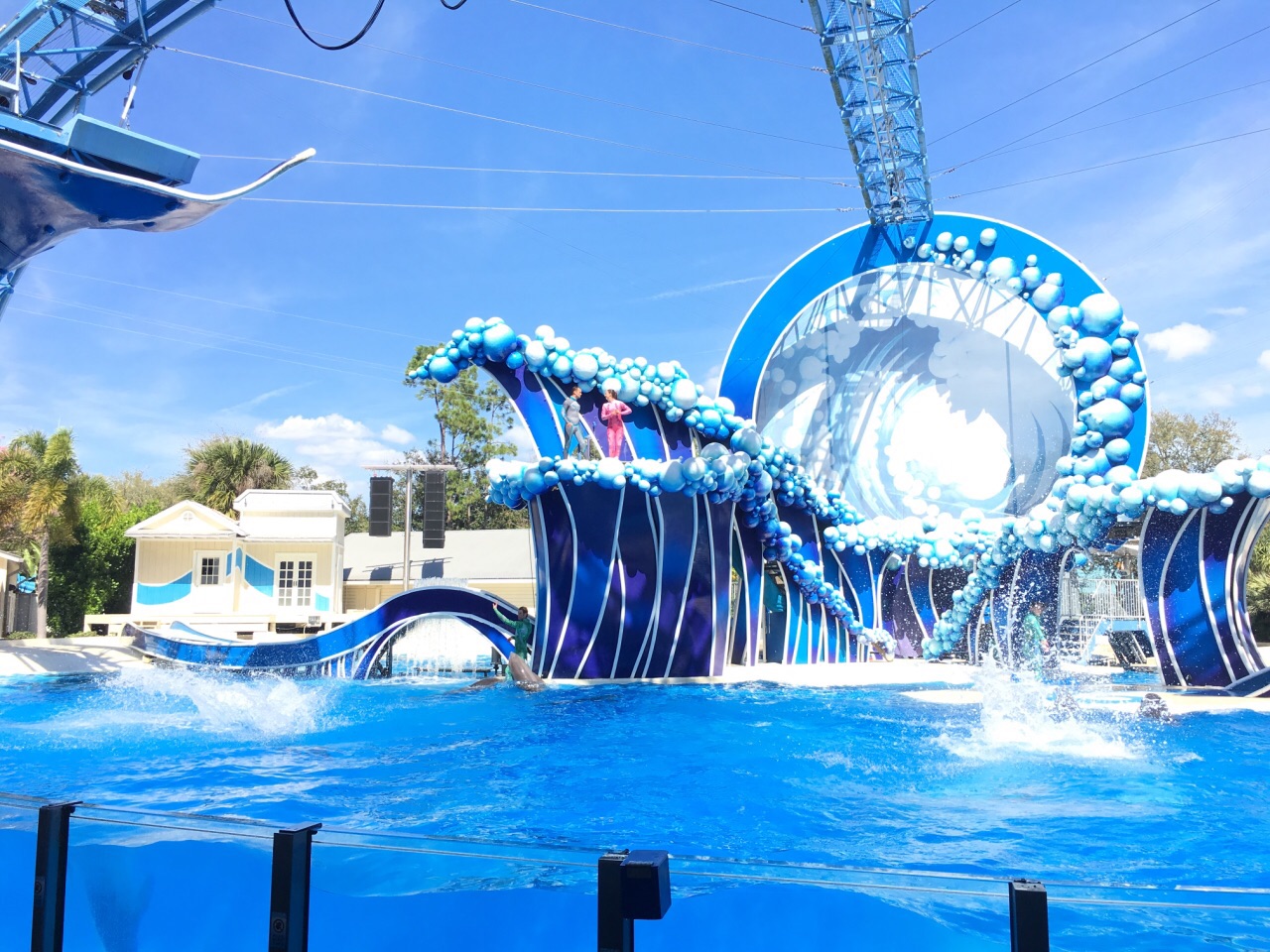 Aquatica Orlando Overview and Theming
Aquatica Orlando is heralded as one of the best waterparks in Florida, and it's not hard to see why.
The park boasts an array of fun-filled activities for people of all ages, with white sandy beaches and exhilarating waterslides.
Aquatica Orlando combines marine exhibits (think tropical fish and dolphins) with your classic waterpark experience, for a unique and entertaining day out.
Whether you're coming for an adrenaline rush or a relaxing afternoon, Aquatica Orlando offers something for everyone!
Aquatica Orlando Parking
If you choose to drive to Aquatica, plenty of parking is available.
To save hassle, pre-paid parking can be purchased online through Aquatica Orlando's website.
Alternatively, free general parking is available for Silver, Gold, and Platinum Annual Pass members.
Aquatica Orlando Tickets
Tickets for the park can be purchased online through the Aquatica Orlando website, with options ranging from a single-day general admission ticket to a Platinum annual membership pass.
Aquatica Orlando Add-On Experiences
Ever dreamt of a close-up encounter with the Dolphins? Well, Aquatica Orlando offers you the opportunity with their "Commerson's Close-Up".
This add-on experience includes a zoologist-guided face-face interaction with the dolphins, plus a behind-the-scenes look into the lives of the Commerson's dolphins.
You'll even get to take home an 8×6" printed photo per person, ensuring that you'll never forget this incredible experience!
Aquatica Orlando Slides and Pools
Aquatica Orlando boasts 42 different slides.
These include:
Riptide Race: the world's tallest dueling racer waterslide
Ihu's Breakaway Falls: Experience an exhilarating free fall at the start of your slide
Kare-Kare Curl: A vertical wave wall riders traverse with a tube
Reef Plunge: The park's newest slide, which takes you whizzing underneath a flourishing marine habitat for one-of-a-kind views
Loggerhead Lane: A relaxing lazy river that takes you past the park's tropical fish and dolphins
Roa Rapids: A more extreme white-water version of a lazy river.
Aquatica also has a variety of pools for all ages, plus its whimsical Walkabout Waters playground.
That's not to mention the white sandy beaches and lounge chairs for when you're ready to sit back and relax!
Aquatica Orlando Restaurants and Dining
There's nothing like a day in the sun to get the appetite going.
Aquatica Orlando offers a range of restaurants, and they have it all: Chicken, chips, loaded fries, sandwiches, pizza, salads, burgers—you name it!
Why not visit Kura's Beachside Panini? There's not much that's better than a specialized Panini joint right by the beach.
Or, if you're in the mood for a cocktail or cold beverage (and let's be honest, you will be), Trader Turi's Tiki Bar offers plenty to choose from.
Aquatica Orlando Cabanas, Premium Seats, Quick Queue
If you're looking for a little extra comfort, Cabanas are available to rent in a variety of sizes and locations.
Cabana rental includes:
Discounts on merchandise and food delivery service.
Additionally, Premium Seating Loungers with shade canopies are available for hire.
The park also offers the Quick Queue add-on, which gives the user unlimited priority boarding on Aquatica's most popular rides.
Aquatica Orlando Ride Height and Weight Restrictions
For your safety, there are height and weight restrictions on some rides.
You must be 42" (107 cm) or taller in order to ride:
You must be 48" (122 cm) or taller to ride:
Most rides at Aquatica have a weight limit of 300 lbs, though Kare Kare and Omaka Rocka have a weight limit of 250 lbs.
Aquatica Orlando Covid-19 Restrictions
Aquatica Orlando currently has no Covid-19 restrictions in place, though face coverings are encouraged while indoors.
Aquatica Orlando: Tips for Making the Most Out of Your Day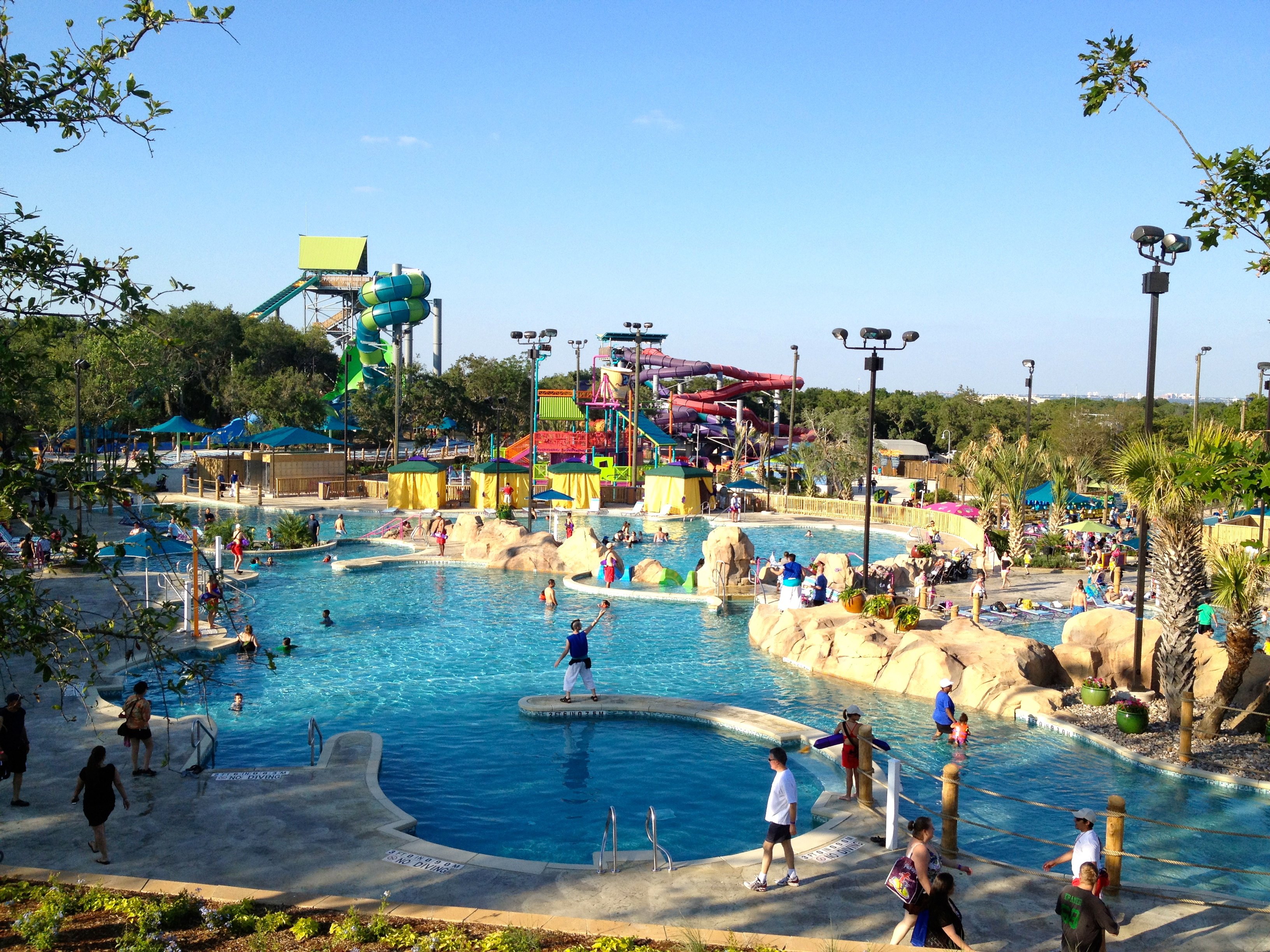 Travel Light
There's a great deal of ground to cover at Aquatica Orlando, so packing light will ensure you're not burdened with lugging heavy bags around or having to rent extra locker space to store everything.
Just make sure you have a small bag with all your essentials: Water, sunblock, snacks, and anything else you might need.
Rent a Locker
Water and valuables don't mix! For peace of mind, you can rent a locker to store your valuables in.
There are three different locker locations across the park, so you'll be sure to find space for your belongings.
You'll find locker rentals near IHU Breakaway Falls, Walkabout Waters, and across from the Kiwi Traders gift shop.
Bring Your Own Water and Snacks
Though there are plenty of food and drink options available at the park, it's best to have water and snacks on hand to fill the gaps between meals.
Fun and sun can be exhausting, and it'd be a shame to have your day dampened by hunger or dehydration.
Use Sunblock and Wear Sun Protection
Nobody wants to come away from a fun-filled day looking like a lobster, or worse yet, with heat stroke. Make sure you apply (and re-apply) sunblock throughout the day.
Be sure to also bring a hat and try to stick to the shade where possible, especially on a hot, sunny day.
Visit Roa Rapids
The Roa Rapids is described as a "family thrill", and are a bit like a lazy river on steroids. This is a tube-free ride, but floaties and life jackets are available in a range of sizes.
The Roa Rapids take you zooming through 1,500 ft of water at an exhilarating pace; it's no wonder this attraction is a crowd favorite at Aquatica Orlando!
For a unique and exhilarating, yet family-friendly ride, make sure you don't miss the white waters of Aquatica at the Roa Rapids!
Make a Plan and List of Where You Want to Go
Aquatica Orlando is a huge park — did I mention the 42 different slides?! If you have time, look at a map of the park (easily found on their official website) before you go.
Make a rough plan of where you'll go first, so you can prioritize the activities you're most excited about.
Rent a Cabana for Long Stays
As outlined above, Aquatica Orlando has Cabanas for rental.
If you're planning to be at the park for an extended period of time, the Cabanas can offer a small slice of sanctity and relaxation. Here, you can recharge when necessary and get the most out of your day.
Plus, the Cabana includes a locker for your belongings, so you can save trips to and from the main locker location! This way, you'll have your stuff on hand when you're relaxing in the Cabana throughout the day.
Use the Sunny Day Guarantee
For your peace of mind, Aquatica Orlando offers their "Sunny Day Guarantee". If your day is negatively impacted by the weather, you will be eligible for a "Sunny Day Ticket".
With this ticket, if you leave the park due to the weather, you'll be able to come back on any other date within 52 weeks — for free!
These tickets are issued at Guest Relations inside the park.
Seize the Day at Aquatica Orlando!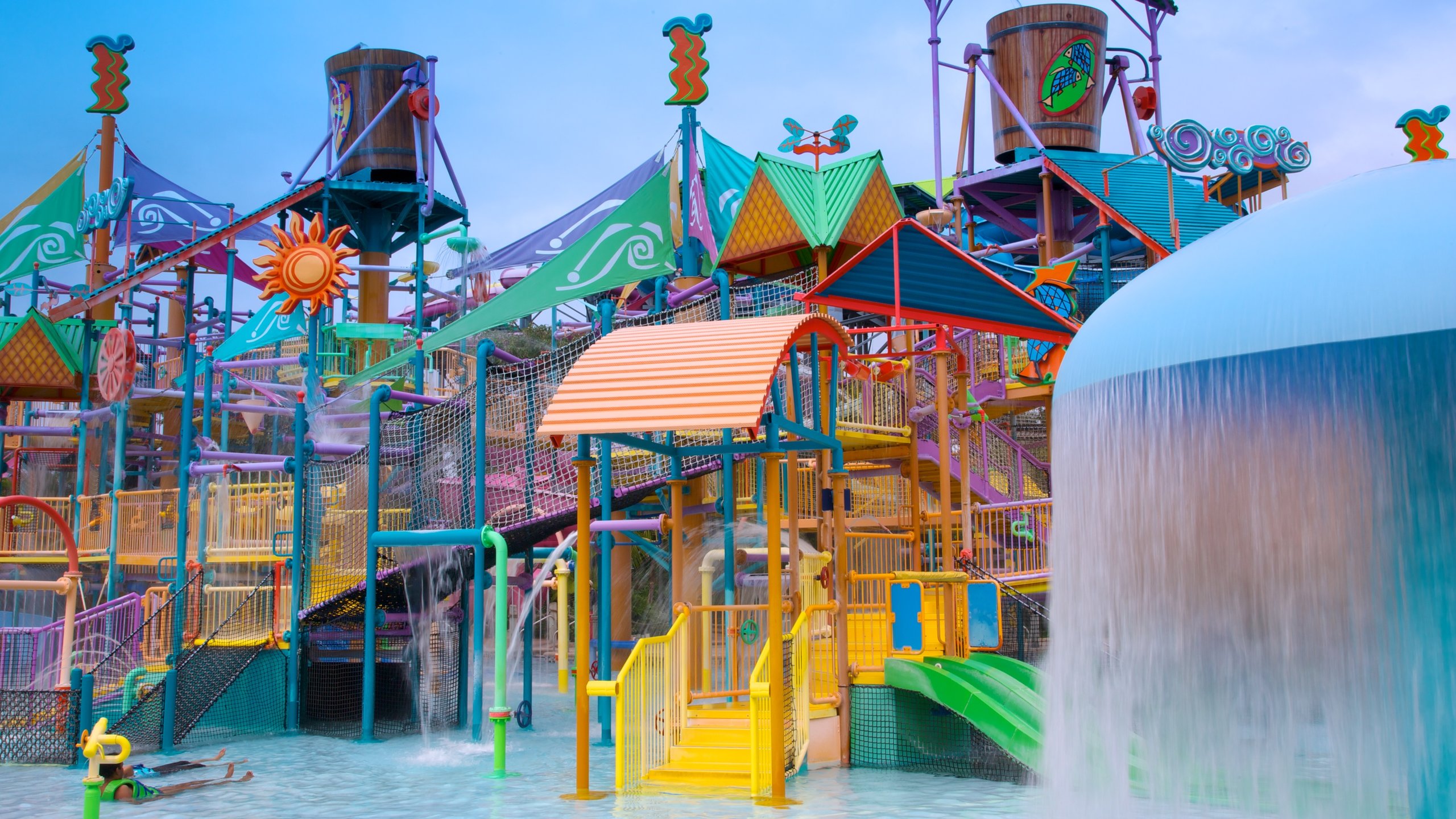 Hopefully, by now you feel not only prepared but excited for your upcoming trip to Aquatica Orlando!
Whether you're getting up close and personal with the Commerson's dolphins, getting your adrenaline going on the many rides on offer, or simply relaxing on the white sandy beaches while the kids play at the Walkabout Waters Playground, you're bound to have a blast. Don't forget to note down the directions to the park beforehand, pre-plan your must-do activities, and bring your sunblock and bottled water! Happy splashing!
More about our TFVG Author