So, you want to plan a vacation to Disney World? A vacation to Disney World is never complete without checking out Disney World's most visited park, the Magic Kingdom. You will probably want to plan each day of your trip to make your visit the absolute best it can be. Figuring out what days are best to avoid crowds can be overwhelming, especially for family trips to Florida with children. 
While there is no definite way to avoid lines and crowds, some days at Disney are less crowded than others. Let's walk through each day of the week in the Magic Kingdom, from worst to best, and determine which day is best for avoiding crowds.
The Worst Days
Let's start with the worst days to hit the Magic Kingdom.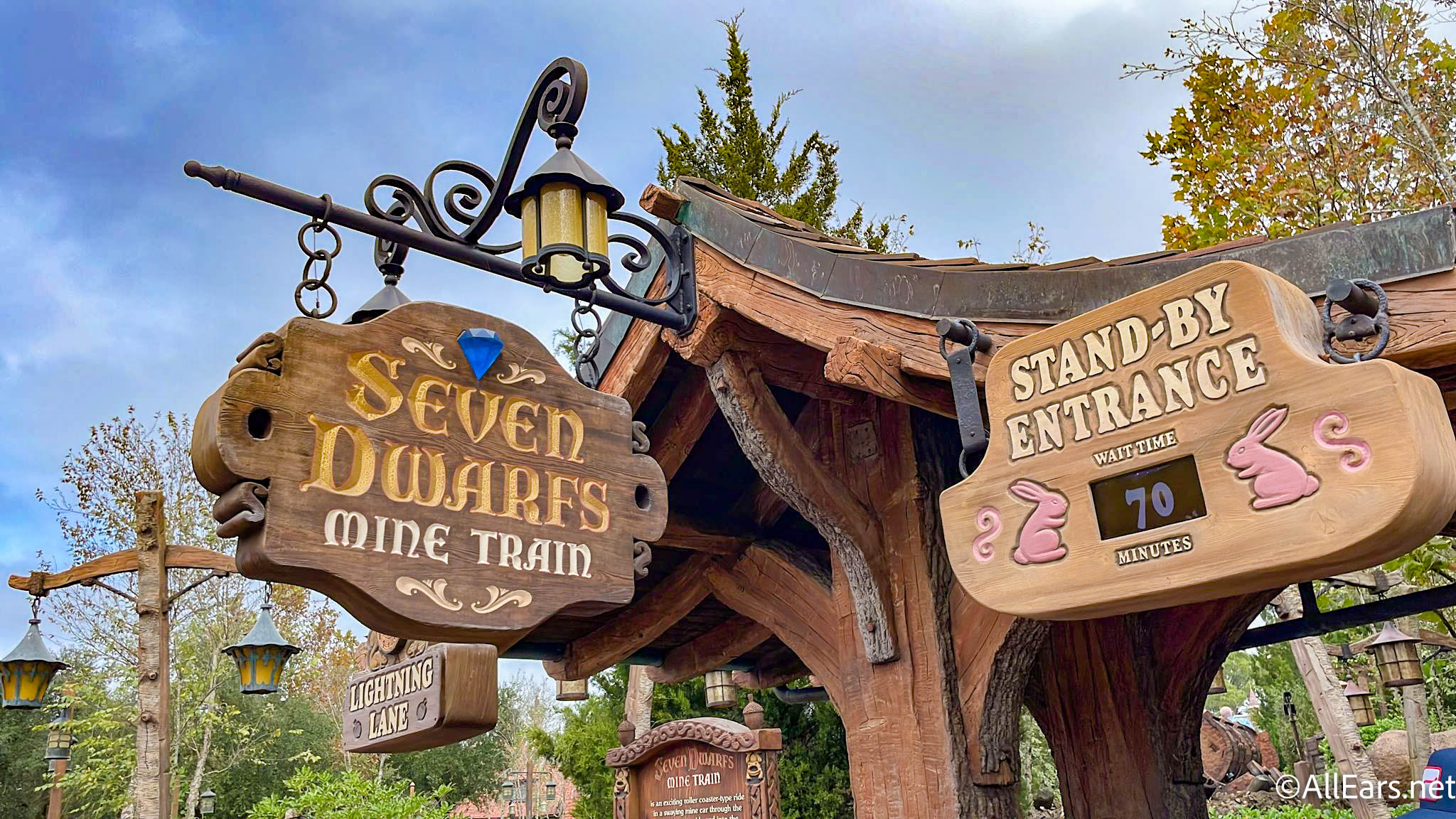 Saturday
Starting with the busiest day of the week, Saturday. It should not be surprising that Saturday would be the busiest day for the whole park. Crowds throughout the park on Saturdays consist of many locals and tourists alike.
Weekends are the busiest and most crowded days for almost any attraction as this is when most local people have extra time and days off. The crowds and lines throughout the park on Saturdays will most likely be busy all day from open to close. Guests tend to stay later on Saturdays to make the most of their day, especially the weekenders.
If you are trying to avoid long lines and large crowds, Saturday is probably not the best day to visit.
Friday
The second busiest day of the week would be Friday. Friday is among the top busiest day to visit the parks because this is when most people are arriving for their weekend trips. Tourists looking for a quick relaxing weekend in the parks will want to be first in line to make the most of their short vacations.
Friday is also a day for locals looking to add a short Disney trip into their weekends off work when the kids are home from school. Much like Saturday, guests tend to be in the park earlier in the morning and stay later in the evening on Fridays. It's safe to assume you will run into heavy crowds in the park on any weekend day.
Sunday
Sunday comes in at number three on the top busiest days in Disney parks. As you might expect, Sunday is when the weekenders are most likely finishing up their short vacations, trying to make the most of their days.
Sunday is also one of the days that people frequently get discounts or specials from Disney for rides and food. The afternoon is probably the worst time of day on Sunday to visit the park, especially if there is an evening event. However, most people will end up leaving before it gets too late so they can prepare for the work week.
Sunday, however, will likely be less busy than Friday and Saturday, especially in the mornings, as many people attend church and weekend guests are traveling back home and prepare for the start of the work week again. Sunday may be a good day to travel if you are planning a week-long trip to Disney.
The Toss Up Days
Some days are hit or miss regarding crowds.
Monday
Next up, we have Monday. Mondays are typically busier than mid-week but less busy than weekends. Monday is typically the end of a long weekenders trip. Monday could be another good day for traveling if you are taking a week-long vacation and want to make the best of your time.
Monday, like Sunday, is a day that frequently offers discounts and specials on food and rides. However, you may notice fewer locals around the park on Monday due to work and school.
Thursday
Thursday crowds may be similar to Monday as this is typically the start of a long weekenders trip. Many people from out of town arrive on Thursdays and head straight to the parks so they can make the most of their whole weekend. Both days can make for good travel days, in and out.
Thursdays crowds are often better than Monday. Both days can see similar crowds and lines. However, both days are much less busy than Friday through Sunday.
The Best Days
Finally, here are the best days of the week to go to the Magic Kingdom.
Wednesday
One of the best days to go to the Magic Kingdom is Wednesday. Mid-week is the best time to go to Disney if you wish to avoid the long lines and crowds. Wednesday is usually when people are traveling for their weekend trip and have not arrived yet.
Wednesday is also the quietest day before the weekend rush. Last week's guests will likely be leaving, and next week's guests are still on their way.
Tuesday
Last, but certainly not least, is Tuesday. Tuesday is the best day of the week to visit Disney's Magic Kingdom if you want to avoid long lines and crowds. If you are planning a week-long vacation to the parks, Tuesday would be a fantastic day to begin your visit.
As with Wednesday and Thursday, Tuesday is often a switch day. This means the guests from last week and the weekenders have likely wrapped up their trip on Monday, and begun traveling back home. Next week's guests will arrive Wednesday and Thursday, making Tuesday the quietest day to visit the Magic Kingdom.
Other Busy Times Throughout The Year
Another essential part of planning your family vacation to the Magic Kingdom is deciding what time of year to visit. If you are not planning to attend a specific event, it may be best to avoid the holiday season. October through December are typically the busiest months of the year for Disney World.
Disney has frequent party days for Halloween, Thanksgiving, and Christmas, which brings in heavy crowds of guests every day. If you visit the Magic Kingdom earlier in the day on party days, you may be able to avoid some of the heavier crowds that come in the evenings for the parties.
Spring break is another popular time of year for Disney trips. Students and families flock to the parks during spring break weeks. It is probably best to avoid this time of year if you want to avoid heavy crowds.
Additionally, the summer months (May-August) tend to be busy, as well, due to schools being out. Summer is often when families take time off work for vacations and travel to Disney parks. Summer in Florida is also the hottest and most humid time of the year, with almost daily rain and thunderstorms.
When Should You Go To Disney's Magic Kingdom?
So, now that you know what days are the least crowded and what days to avoid, let's talk about what time of year is the best for planning your trip. Late August through September may be the best time of the year to plan your trip if you don't have children.
Most schools begin classes again toward the end of August, leaving September as one of the quietest months for a trip. If you are hoping to avoid heavy crowds before the holidays, September is the perfect time for your visit. Weather in Florida will also begin to cool down and be less humid as we move into winter.
If September does not work for your schedule, the next best time of year may be January through May while avoiding the few weeks for spring break. The winter months will also provide cooler and less humid weather in Florida. With kids in school and most people working, you might find that the beginning of the year is the perfect time to plan a Disney getaway.
If you want to be certain which days are the least busy within your schedule, check out the Disney World Crowd Calander to help you plan your trip around your specific needs. This tool can help you decide which days you spend in each park.
You may also want to check out the Disney World Map if you wish to plan an itinerary for each day of your trip. A map will help navigate the park, locate bathrooms, rides and vendors, and ensure that you are making the most efficient use of your time. Even the busiest days can be no match for a well-planned trip to Disney parks.
Final Thoughts
So, when is the best time to visit Disney's Magic Kingdom park? If you don't have kids, the best time would be during September or earlier in the year, and the best days to visit are Tuesday or Wednesday. If you do have kids, Disney frequently has deals on tickets and passes during the summer and holiday seasons. Hotels in the area also offer discounts on rooms during these times.
It is nearly impossible to avoid crowds entirely when vacationing at Disney. However, traveling on the weekend and visiting the park mid-week and early in the day when possible will help you avoid the heavier crowds surrounding weekends and events. No matter when you choose to visit, your trip to Disney is sure to be a magical experience.
More about our TFVG Author
A seasoned traveller, Dad, and avid sports tourist, James foundered The Family Vacation Guide to share his expert vacation experiences- especially when it comes to being a travelling family man.
Featured in Travel articles such as Travel + Leisure, TripSavvy and SFGate, you know you're reading some of the best vacation tips online.