It should be no surprise that there's no shortage of great eats at Disney, but Disney Boardwalk is something special. You'll find plenty of different restaurants for every taste, style, and budget, from the casual to the luxurious.
Make sure to put these restaurants on your must-dine list the next time you and your family find yourself on Disney Boardwalk.
Ale & Compass is a cute and casual restaurant right in the heart of Disney's Boardwalk inside the Yacht Club. You'll find mouthwatering pub fare like burgers, fries, and salads, plus a bevy of beers and alcoholic beverages to quench your thirst. Plus, if you're a DVC member, you can get up to ten percent off on any food order, with a few exceptions.
Visit Ale & Compass if you want to enjoy hearty food at a reasonable cost and wash it all down with an excellent pint.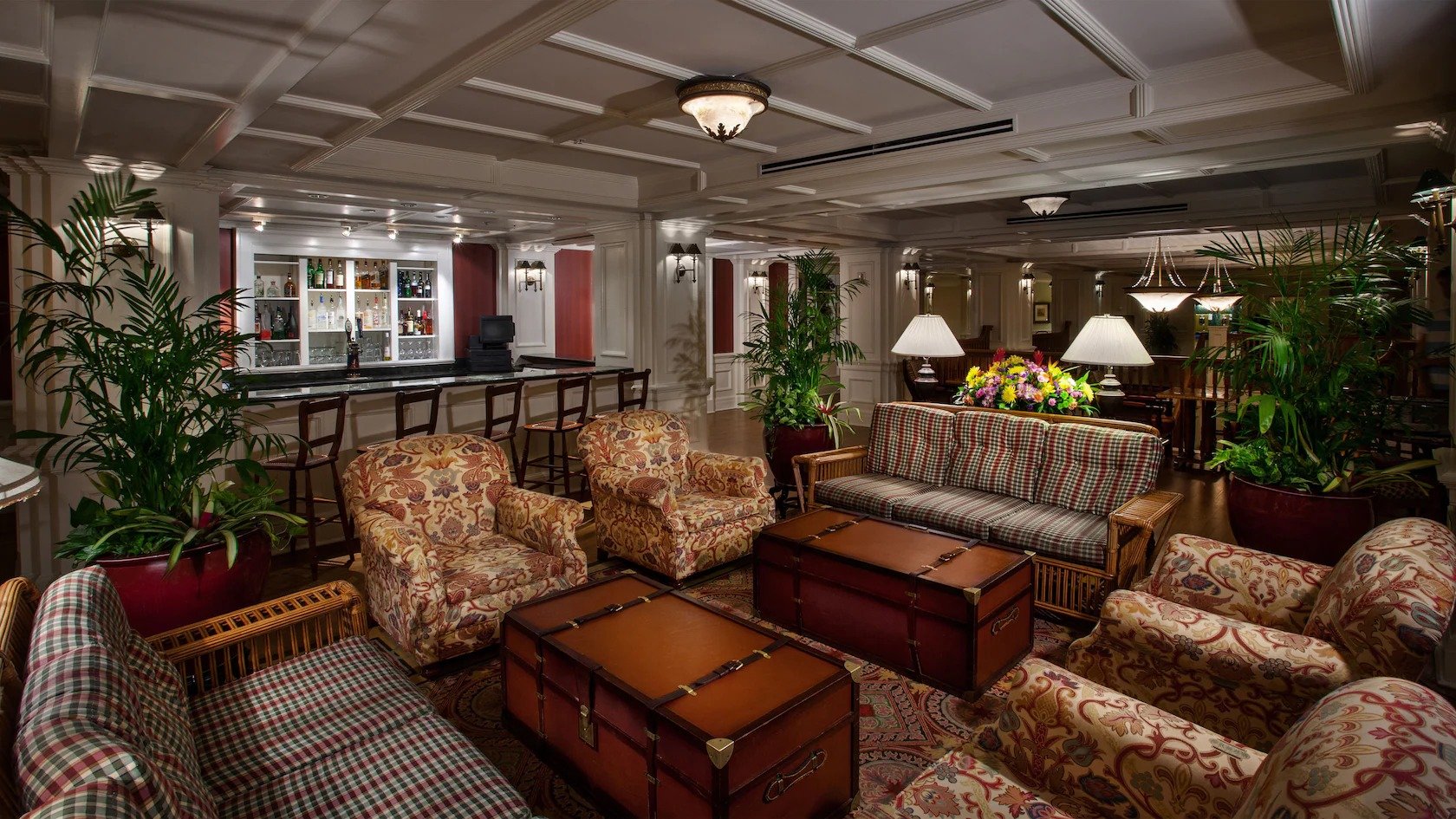 Belle Vue Lounge is an excellent breakfast spot on Disney Boardwalk, featuring comfort-food favorites like eggs and pancakes. So, if you want to get a good meal in before visiting the parks, make sure that you check it out. It also opens at 7 a.m. so that early birds can get a good jump on their day before the crowds.
Belle Vue is also open for dinner at 5 p.m. for snacks and cocktails and is a great place to relax and unwind.
For delicious, fresh bread and treats, there is only one destination on Disney Boardwalk; Boardwalk Deli. This fine eatery serves up some of the best coffee in all of Disney, and you can grab your latte and muffin before exploring the parks.
If you are looking for a sit-down restaurant, Boardwalk Deli isn't it. This place is strictly takeaway, but it's a fresh and fun option for families on the go, and it opens bright and early at 7 a.m.
Pizza Window is a quick-stop lunch or dinner option for choosing between a few different slices and pies. They usually offer between two and three pizzas, and you can order it single-serve or as a whole pizza for the family.
The name of the game at Pizza Window is convenience. Suppose you are on the run and need something quick, predictably good, and fresh—just head to Pizza Window. Plus, pizza is a family favorite, so you will be able to satisfy everyone in your crowd.
This idyllic, lovely little old-school soda shop offers breakfast and dessert favorites like milkshakes and gigantic, towering sundaes. Beaches & Cream Soda Shop sits right between the Beach Club and Yacht Club. You can't miss it, and you'll be happy that you stopped in.
Try their old-fashioned malts, giant burgers, or authentic egg cream drinks for a true treat. If you are feeling extra-hungry and in the mood to share, the Kitchen Sink sundae is a colossal extravaganza full of ice cream and toppings. We dare you to finish it.
Big River Grille & Brewing Works is the spot to go for lunch, dinner, and a good pint. It's a micro-brewery on Disney Boardwalk, featuring many different styles and tastes. So, get a flight of beers, or go for a towering pint of home-brewed magic. It's your choice.
You will also find comfort food staples like meatloaf, macaroni and cheese, and massive plates of nachos to share. It's a great place to chill out after a long and fun day at Disney.
What's Disney without ice cream? Boardwalk Ice Cream offers classic towering scoops of ice cream and delicious homestyle desserts like brownies and strawberry shortcakes. It's an excellent one-stop shop to cool off during the dog days of summer, and you can get delicious Disney-themed fare like Mickey Mouse sundaes customized to order.
Welcoming Trattoria al Forno has a bit of an upscale tavern vibe and a mouthwatering menu of stick-to-your-ribs favorites like pizza and steak. An Italian-themed eatery, this acclaimed eatery caters to both kids and adults, with grown-up dishes like Osso Buco and plenty of pizzas for the little ones. Plus, it's reasonably priced for Disney.
Cape May Cafe is one of Beach Club's best eateries with giant, succulent clams to simply die for. If you love seafood, you need to check out their fresh catch of the day, paired with luxe sides like macaroni & cheese and vegetables. If you are not a seafood lover, there are plenty of chicken fingers, burgers, and hot dogs on the menu.
For a more elegant experience on Disney Boardwalk, it has to be Flying Fish. At Flying Fish, the food is only one piece of the puzzle. Plating beautiful dishes takes huge precedence here, and you'll want to Instagram everything that comes across your table. Try the steak or fresh catch of the day with some of Flying Fish's signature sides.
Flying Fish tends to get super busy during holidays, and on the weekends, so you should make reservations in advance.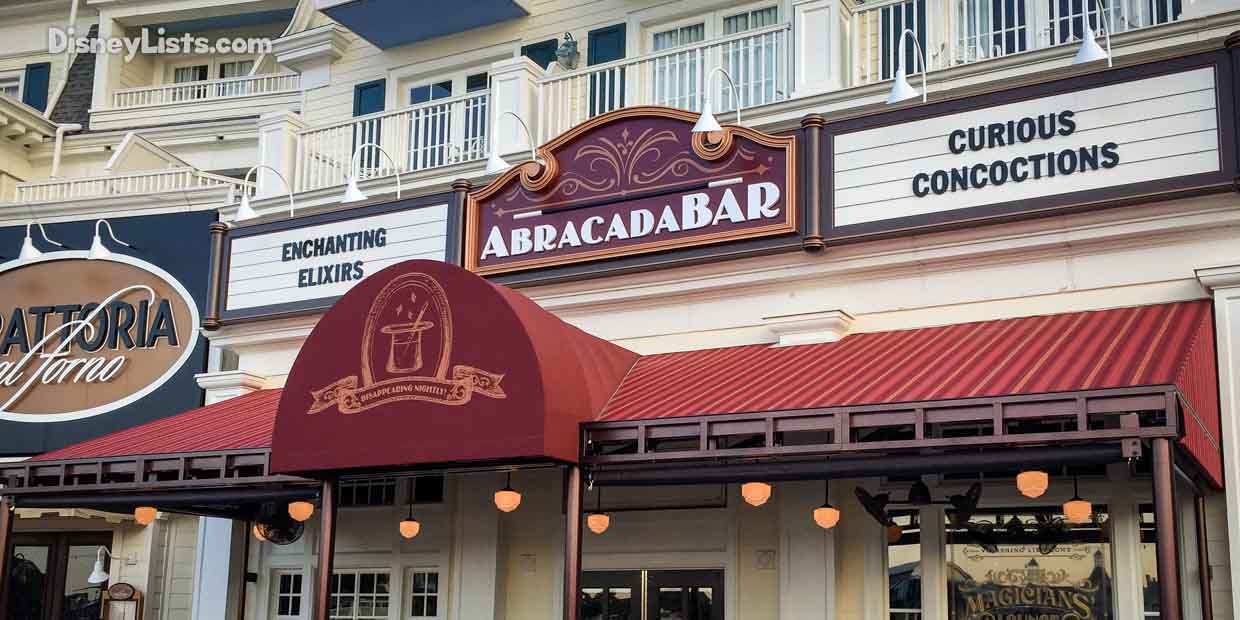 If you have kids, you should consider taking them to AbracadaBar. As the name suggests, AbracadaBar is where magic is on the menu and food. There's also plenty of kid-friendly fare, including huge flatbread pizzas to share and fries.
If you have a bit more of a refined palate, sample the charcuterie board with meats and cheese from around the world or one of AbracadaBar's artisan cocktails.
Conclusion
You certainly won't go hungry next time you and your family find yourselves at Disney Boardwalk, especially with all the fantastic dining options at your fingertips. So, make sure that you visit one or more of these incredible sit-down restaurants or sweets shops on your next trip to Disney Boardwalk.
From fancy fare and fusion dishes featuring top-notch ingredients to kid-friendly cuisine, there's something for everyone, all made fresh and up to Disney's exacting standards.
More about our TFVG Author
A seasoned traveller, Dad, and avid sports tourist, James foundered The Family Vacation Guide to share his expert vacation experiences- especially when it comes to being a travelling family man.
Featured in Travel articles such as Travel + Leisure, TripSavvy and SFGate, you know you're reading some of the best vacation tips online.