As a popular destination for families, Fort Myers sees thousands of tourists each year. With its many beautiful beaches, fun attractions, and fantastic weather, it's no wonder why families flock to this coastal Florida town.
All of those great details aside, one of the top questions on everyone's minds as they prepare for this top vacation destination, is about the food. And as luck would have it, the area is not only well known for its beaches and sun but there are many Fort Myers restaurants that are treasured establishments among locals and tourists alike!
To help you make the most of your time, we have created this comprehensive guide on the thirteen best Fort Myers restaurants for families with kids. Continue reading to learn about our findings!
2736 Edison Ave, Fort Myers FL 33916
If an excellent Southern meal is what your heart is after, don't hesitate to check out Farmer's Market Restaurant! Open for breakfast and lunch, it is the longest-serving restaurant in Lee County, which is home to Fort Myers. Its longevity in business is a true testament to its quality of food and service in the area.
The recipes used at Farmer's Market Restaurant have been passed down through generations, and the food quality can vouch for that. Made with real ingredients, you will feel like you stepped into Grandma's kitchen for some of her top-notch cooking.
Are you stuck on what to order? One of the most popular menu items is the Southern Breakfast Skillet. And, of course, you can never go wrong with an order of Biscuits and Gravy. Don't forget to add a side of grits (with or without cheese) to round out your exceptional breakfast meal.
12901 McGregor Blvd STE 16, Fort Myers, FL 33919
If you are looking for a more high-end dining experience that is still family-friendly, the Italian restaurant Cibo is a great option. With an extensive wine list and a variety of menu choices, everyone in your party will find something that speaks to their individual palette.
If you plan to check Cibo out on your visit, it is a good idea to call ahead and secure a reservation. Due to its increasing popularity, it isn't guaranteed that you will get a table by just walking in. And we all know that when kids are hungry, they don't take well to waiting!
When dining at Cibo, there are many top dishes that are highly recommended. The house-made ravioli is a favorite among children and adult diners, and the Polpette Alla Mama is another fantastic choice. Whatever you choose, don't forget to save some room for dessert. The Tiramisu and Cannoli are clear winners in that category!
7790 Cypress Lake Drive, Fort Myers, Florida, 33907
We often refer to it as "the best of both worlds" when there are ample menu choices suitable for adults and just as many available for the younger crowd. At University Grill, the older generations can enjoy various mixed drinks and seafood, while the children have their choice of several selections on a specially designed kids menu.
One thing is for sure when dining at University Grill; you do not want to miss out on the opportunity to enjoy Salmon Modena, which is served atop vegetable quinoa and a garnish of pomegranate balsamic and sun-dried tomato. The unique ingredients make the dish pop!
One of the most raved about food selections for the children is the Atlantic Salmon (served with fries) and the childhood staple Grilled Cheese. There is an incentive to clean your plate when dining at University Grill, as each kid's menu order comes with a ChipWich ice cream sandwich.
15250 South Tamiami Trail, Fort Myers, FL 33908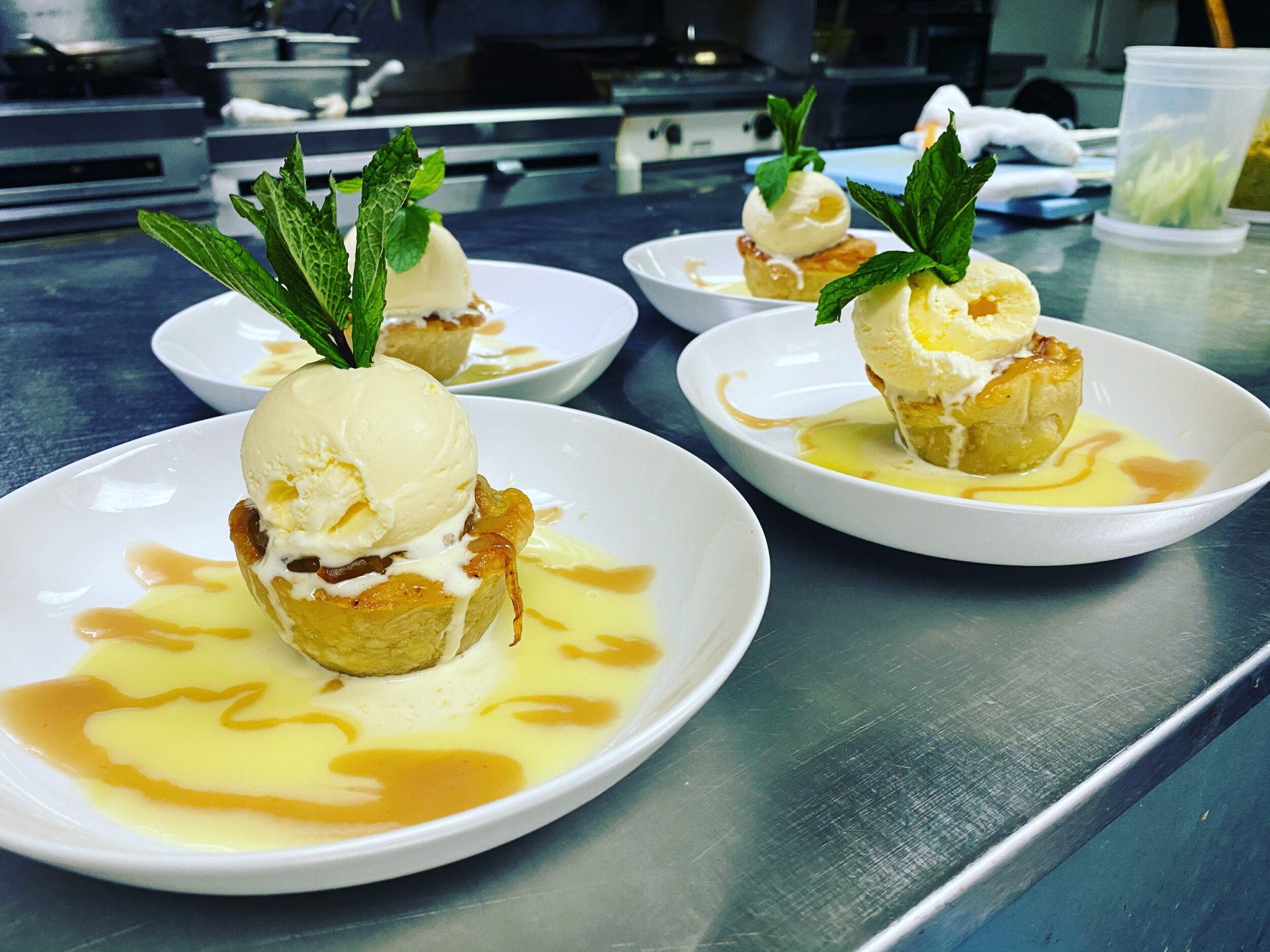 Located in a busy area of Fort Myers, Harold's is a natural location for a family dinner after a day of exploring. Between the seafood-focused appetizers, the significant drink menu, and various food options, you will be glad you stopped in.
If you find yourself wondering what to order (it's natural to want one of everything when at Harold's!), be sure to try out the Grilled Veal Chop for your entree. The way that the restaurant chefs prepare it is unlike anything you've ever had before.
For the younger diners, there are different fish, chicken, and pasta choices available. While there is no designated kid's menu, there are selections on the primary menu suitable for children. Many families split an entree between two children due to the larger portion size.
229 Del Prado Blvd North #15, Cape Coral, Fl 33909
Located slightly outside Fort Myers in Cape Coral is Gusto Cucina Italiana. Despite not being in Fort Myers proper, the extra few minutes of travel time will 100% be worth it after you try the superb food they serve up to their guests.
The chef of Gusto Cucina Italiana is also the owner, and he puts his heart and soul into the food he prepares. The menu has various options that speak to many palettes, including a kid's menu with specially portioned sizes. You won't have to worry about finding something on the menu for the littlest diners, as the menu customized especially for them has all the child favorites.
For the adults in the group, start with the Crostini appetizer. The balsamic glaze and tomato roasted red pepper will have you wanting more. Follow it up with the Chicken and Shrimp La Rosa, which includes a fabulous white wine sauce mixed with mozzarella, angel hair pasta, spinach, tomatoes, and garlic.
2512 Second St, Fort Myers
Sometimes visiting a restaurant that provides a unique experience is enough by itself. However, finding a restaurant with both a fantastic menu and an unforgettable experience is perfection. Wisteria Tea Room and Cafe offers both and is a must-visit during your time in Fort Myers.
In true tea time fashion, your soup at Wisteria will come served with a savory scone. You can also choose to just engage in tea time by itself, ordering up tea and scones served with Chantilly cream. You are likely to feel like you have been transported to London when sitting down to eat and socialize at Wisteria.
If you are dining in for lunch, you can choose from various soups, salads, and sandwiches. You can order the Baked Macaroni and Cheese for those looking for something a bit heartier. All members of your group will love their time spent at Wisteria Tea Room and Cafe, even without taking in a proper meal.
20351 Summerlin Road Unit 111 & 112, Fort Myers, FL 33908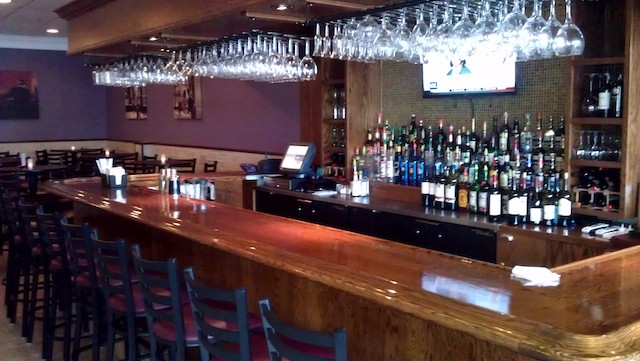 If you are looking for some great seafood, don't forget to stop at Courtney's Continental Cafe during your Fort Myers stay. While a bit pricey, the experience and meal will have you feeling on top of the world. With exquisite ingredients and a fantastic selection, you will be glad you made the time for a visit.
At first glance, the menu may seem a bit extravagant. But don't let it deter you! The selections are made with high-quality ingredients that you can't find anywhere else. Dining at Courtney's Continental Cafe will be a highlight of your Fort Myers visit and will create memories for years to come.
Start with an appetizer of escargot or the infamous bruschetta. You can follow that up with your choice of pasta, seafood, duck, veal, or steak. Your kiddos will love the ravioli entree just as much as you will, and make sure that you order dessert, even if it is to go! You will not want to pass up an opportunity to enjoy their Key Lime Pie!
15660 San Carlos Blvd Suite 280, Fort Myers FL 33908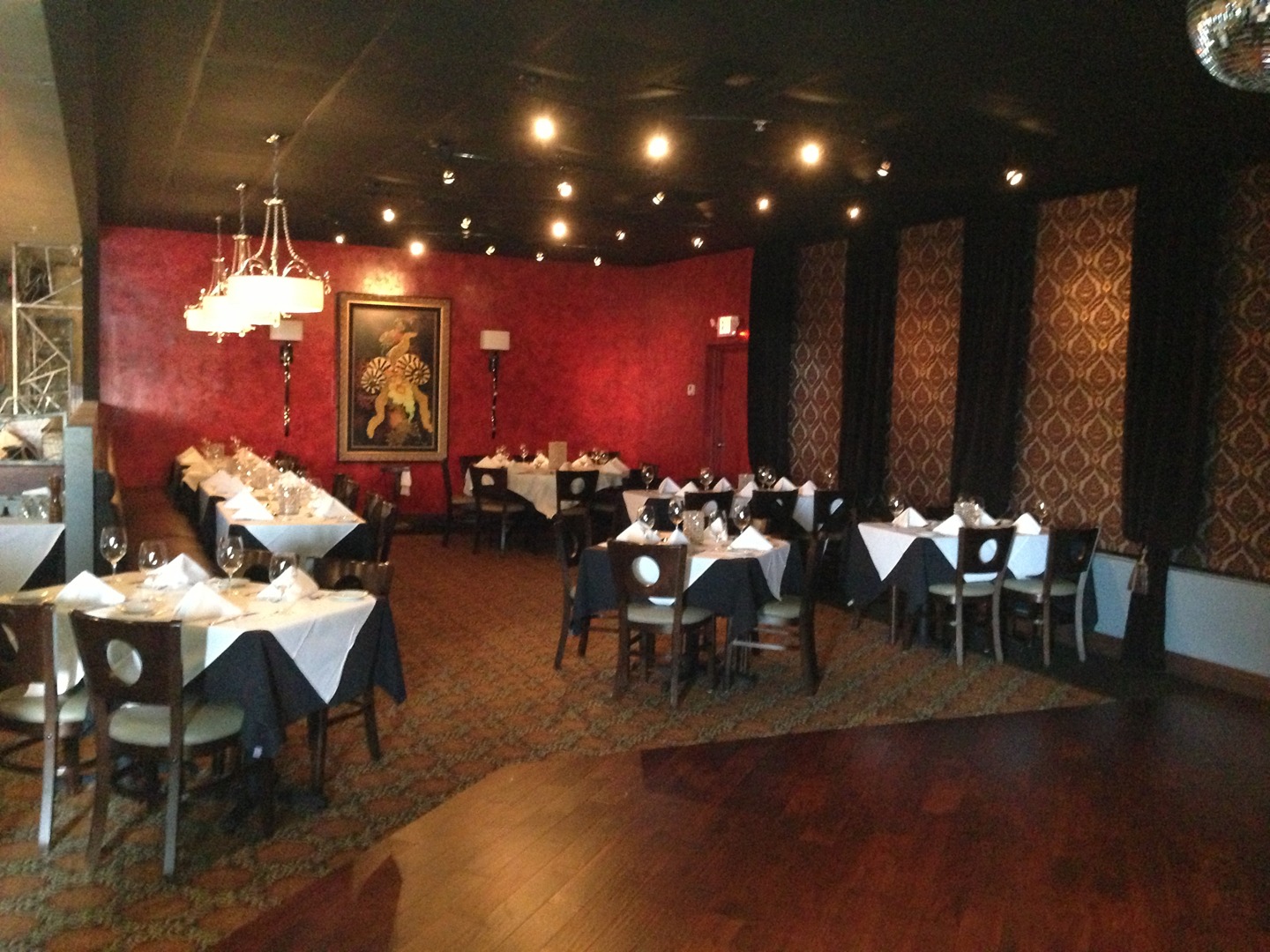 One of the best things about visiting Roadhouse Cafe in Fort Myers is its beautiful interior design. The intricate paintings and details added to the walls and furnishings will immerse you in the dining experience as soon as you step foot inside.
Your visit will only become more positive as time goes on. Many nights you will be privy to live music in the dining area, with visits from various artists around the Fort Myers area. Most of the music is of the jazz genre, and you'll feel like you've won the lottery with the experience of both a fantastic meal and an outstanding show.
As it pertains to your order, nothing on the menu isn't worth trying. You can close your eyes and select an item, and we guarantee you won't be disappointed. With that being said, some of the most raved about selections are the Pan Seared Sea Scallops as an appetizer with the Baked Encrusted Salmon as your main dish.
8880 Salrose Lane, Fort Myers, FL
With two locations, one in Fort Myers and the other in Cape Coral, we have a fun eatery by the name of Two Meatballs In The Kitchen. When visiting either destination, one thing to be aware of is that the portions are incredibly generous, so prepare yourself for a large meal and ample leftovers!
As the name implies, the restaurant has a strong focus on Italian food. Even the pickiest eaters will be happy with the options available, as you can order your favorite style of pizza or pasta.
The Seafood Carbonara is a great dinner entree for the more adventurous eaters. Combining scallops, shrimp, and onions with fettuccine pasta and a cream-based sauce brings happiness to the taste buds that you didn't know existed.
Other top dishes include the Chicken Parmigiana and the Toscana Pork Chops. You can add a house salad or bowl of soup to your meal, but you won't need to with the generous portions! If you can manage to do so, save room for one of their authentic Italian desserts, or if you can't – take one to go!
1520 Hendry Street Fort Myers, Florida 33901
Sometimes after a long day on the beach or hours of sightseeing, you just want to enjoy a high-quality pizza. Especially with families, a pizza meal allows you to make fewer decisions at the end of the day and still come out with a dinner option that will cater positively to everyone in the group.
It is safe to say that Downtown House of Pizza won't disappoint your crew when you stop in at the end of the day. As one of the highest-rated pizzeria establishments in Fort Myers, you can select from many specialty recipe pies or create your own.
And if you have one in the crowd that sticks out from the rest and refuses to engage in the pizza-eating experience, never fear! Downtown House of Pizza has you covered with several offerings that are non-pizza related. Individuals can order salads, cold and hot subs, and even stromboli.
10950 S Cleveland Ave, Fort Myers, FL 33907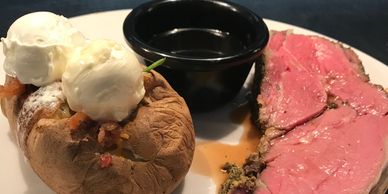 For a hearty and casual dining experience, reserve a table for your family at KJ's Steakhouse. The daily specials will help you save some money during your time in Fort Myers, and the delicious entrees will satisfy any craving you may have had.
One of the best attributes of KJ's Steakhouse is that it is ideal for all ages. The menu offers burgers, steaks, chicken, and local delicacies like Gator Bites! There is no specific kids menu, but many options cater to younger palettes, such as chicken tenders, burgers, meatloaf, and steak bites.
If KJ's Steakhouse seems like a good fit for you and your group, be sure to check out the daily specials before you head out to eat. These specials vary day to day and are known to include three-course meals, racks of ribs, and a Wrangler sirloin. While a reservation isn't required, it is a good idea to acquire one to avoid a lengthy wait.
15271 McGregor Blvd, Suite 1, Fort Myers, Florida 33908
You've likely noticed by now that the majority of restaurants in Fort Myers cater to seafood. Given its proximity to the water, this is understandable. And whether or not you are a fan of seafood, you should at least try a new dish or two to experience the freshness that comes with being near the coast.
Salty Papa's Shrimp House is a great place to try out a few fresh and fantastic seafood options. As a laid-back and southern restaurant, you can slide into a table and feel at home immediately. The winner of many awards in the area, Salty Papa's is adored by locals and tourists and will guarantee an excellent meal.
The chef serves up various Gulf and Atlantic entrees, including an Atlantic Cod Fish and Chips and Nawlins. Made with blackened fish and covered in a creamy New Orleans Cajun-style sauce, your taste buds will explode from happiness.
Don't pass up the opportunity to try a few new items, but also know that there are backup menu items that aren't seafood-related if you desire those instead. Select a Black Angus Steakburger or a Filet Mignon to make your ideal meal a reality.
2226 First Street, Fort Myers FL 33901
For a quick meal after a day in the sun, Mexican food is the place to go. Not only can it be made in a flash, but the protein included in the recipes can fill you up like no other. And, in all honesty, who doesn't love tacos? You'll be hard-pressed to find anyone who claims to hate tacos.
Because of this, Cabos Cantina Taco & Tequila Bar is a great place to visit when in Fort Myers. The generous portions are tasty and filling. In addition to the tacos, you can order a variety of authentic Mexican dishes to enjoy. And for the adults, the tequila bar is a must after a long day. Especially after monitoring children on the beach for hours on end!
Start out your meal with some guacamole and chips and segue into the main entree. Our top choices are the Street Tacos, Cabos Tacos, and the Taco Chicken Enchiladas. If you're still wanting a hint of the fresh seafood that Fort Myers offers, you can change up your order to get the Seafood Enchiladas!
In Summary
Fort Myers is a fantastic vacation destination for families. Not only is it on the water, but there are many attractions that all members of your family can enjoy, regardless of their age.
When planning an adventure to the beautiful city of Fort Myers, people frequently start the process of researching family-friendly restaurants to visit during their stay. With its proximity to the Gulf, you are in the right place for some great, fresh seafood. However, there are many other cuisine options to check out during your visit as well.
This guide outlines thirteen of the best Fort Myers restaurants for families with kids. Whether it is a high-end dinner, a casual pizza night, or even an incredible southern breakfast, you're sure to enjoy your meal!