With only a one-hour drive from Orlando and about a two-and-a-half-hour drive from Gainesville, this beach is a perfect spot for a family vacation.
It is a notable hotspot for surfers, families, history, sharks, and other marine life. New Smyrna Beach (NSB) is a beautiful, white sand coastline in Volusia County, Florida, just south of Daytona Beach.
All of those town treasures are important to know when planning a family vacation, but the most crucial topic of discussion is the food and where to eat when in NSB.
Many family arguments have happened over food and where to eat. This list will eliminate the chances of families feuding over meals while on vacation since these are the best New Smyrna restaurants for families with kids.
New Smyrna Beach
New Smyrna Beach has a Latin motto, Cygnus inter anates, which poetically means 'a swan among ducks'. This swan of beaches has been called the Shark Attack Capital of the World by National Geographics, sadly, after two attacks happened three days apart from one another.
With that said, if you follow the shark safety rules, New Smyrna Beach is a fantastic place to spot incredible sharks swimming in the natural elements without paying a fortune for the extraordinary experience.
NSB has a lot more to offer than just the sand and water. It is a quaint town full of charm and history as the first settlers came in the 1500s. Today, the tourists flock to visit this lovely little beach town because it provides a feeling of home and comfort.
The history is rich with unique sites, like Lighthouse Point Park or the crumbles of New Smyrna Sugar Mill Ruins. After exploring the past, be sure to discover the present town filled with family-friendly adventures and activities for kids of all ages.
Top 10 New Smyrna Beach Restaurants
Without further ado, here's our list.
1. Wake Up Cafe
Location: 749 E 3rd Ave, New Smyrna Beach, FL 32169-3101
Phone: +1 386-410-4719
Price: $$
The Wake Up Café is a perfect spot to start the day off right for breakfast as well as lunch. The American cuisine café includes Argentinean favorites, like empanadas and Lomito. The café hours are every day from 7 am until 2 pm, so it is focused on the earlier risers of the day. The Wake Up offers fresh Vegetarian and Vegan options on the menu.
What Makes It Best
A taste of Argentina in the morning is a fantastic option, but the best part about the Wake Up Café is the Kids Zone menu. It has a decent selection of lunch and brunch foods on the menu. Kids' items are $8. Kids must be under 10.
What We Recommend
Alfajores Pancakes (Alpha-Hor) is an Argentine Specialty breakfast made of Dulce de leche caramel spread in between two buttermilk pancakes and topped with white powdered sugar. Muy Bueno!
2. Crabby's Bar & Grill NSB
Location: 203 S Atlantic Ave, New Smyrna Beach, FL 32169-2603
Phone: +1 386-675-1900
Price: $$
Crabby's Bar & Grill is an ocean view restaurant that can accommodate the whole family. It is wheelchair accessible while providing seating options inside and out.
The menu features American cuisine, specialty pizzas, and seafood. They serve family-style in a family-friendly atmosphere. There is a large selection of land and seafood to choose from when dining at Crabby's. The drink menu is extensive in fun cocktails, beers, wines, and spirits.
What Makes It Best
Crabby's Bar & Grill has a great mainland and seafood kids' menu for the youngsters. The reviews include excellent food and servers that go above and beyond.
What We Recommend
The selection of seafood is always fresh. Oysters, in particular, are a crowd favorite. One time, Crabby's was out of oysters, but the server was able to make a call and have fresh oysters there and ready before the customers could leave. As for specialty cocktails, Crabby's margarita buckets are in high demand.
3. The Baker's Table
Location: 4154 S Atlantic Ave, New Smyrna Beach, FL 32169-3711
Phone: +1 386-423-6656
Price: $$$
The Baker's Table is a refreshing dining experience for a more mature or versatile palette. The Baker's Table is family-friendly, serving fresh, organic foods and bakery favorites that contain a healthier element.
The husband and wife duo are renowned chefs that can take the regular ham and cheese sandwich up a notch with black forest ham and brie on a baguette. They sometimes offer breakfast, brunch, lunch, and dinner with a unique 'hours' schedule. So, it's best to call ahead for open hours.
What Makes It Best
The Baker's Table has international blends and German flavors to bring to the table. Eating at the Baker's table leaves customers feeling like they've improved their simple diet after one meal. Most reviews admit to eating at the restaurant several times over a week-long vacation.
What We Recommend
There are many twists on American cuisine, but why not try the Wiener Schnitzel when in NSB at The Baker's Table. It has the option of pork or veal, served with German fried potatoes and braised red cabbage.
4. The Garlic
Location: 556 E 3rd Ave, New Smyrna Beach, FL 32169-3132
Phone: +1 386-424-6660
Price: $$-$$$
The Garlic is a beautiful indoor/outdoor experience where the open sky peeks through trees and canopies. It is a rustic, family-friendly environment for fine Italian dining. At the heart of The Garlic is Il Forno, which is a massive 800-degree wood-burning oven used to create signature dishes. Wall murals, local music, and antiques will captivate the eyes and ears, while aromas and flavors will dazzle the rest of the senses.
What Makes It Best
The atmosphere is truly something to appreciate, but what makes this space the best is the menu options for kids and an array of choices for those with gluten restrictions. Unfortunately, not many Italian restaurants are concerned with gluten-free, but The Garlic offers a selection of apps, entrees, and sides in gluten-free options.
What We Recommend
Anything from the Il Forno entrees section is an excellent choice since The Garlic restaurant is centered around the masterpiece oven. Filet, Rib-eye, NY strip, salmon or roasted olives, or artichokes will be a great choice as the smoke flavors the food while creating a tasty char as it cooks at 800 degrees. However, The Garlic notes that they are not responsible for the external condition of medium to well-done items.
5. Panheads Pizzeria
Location: 113 S Orange St, New Smyrna Beach, FL 32168-7152
Phone: +1 386-428-8738
Price: $$
Panheads Pizzeria is a fun play of music and pizza. There are Vegan, Vegetarian, and Gluten-Free options available on the menu. Pizza is one of the most challenging foods to rank around the country since people like what they like, but Panheads ranks pretty high with customers. Florida is not known for its famous pizza, like New York or Chicago, but finding a good place that's right for the entire family in NSB is a warm welcome to many tourists.
What Makes It Best
Besides the wide selection of apps and salads, the best thing about Panhead Pizza is its clever titles for each specialty pizza. Choose from The Simple Man, All Summer Long, or anything else in between because all Panheads pies are named after popular rock songs of the past.
What We Recommend
The Pizza Flight is the perfect recommendation for families who want to try a little of this or a little of that. The Pizza Flight combines four pizza styles into one pie, so it is possible for each family member to request their own favorite without committing to an entire pie.
6. Riverpark Terrace
Location: 302 S Riverside Drive Corner of Douglas Street, New Smyrna Beach, FL 32168-7149
Phone: +1 386-427-2903
Price: $$-$$$
Riverpark Terrace is a fresh, charming restaurant featuring American, Vegetarian, and Vegan options. They have an expanded outdoor seating area and tons of events on the calendar, including live music and Yoga. It doesn't have a kids' menu, per se, but it does have something on the menu for taste buds of all ages. It is a family-friendly restaurant and rumored to be pet-friendly as the Yoga cat makes regular appearances.
What Makes It Best
It is best to sit in the open tropical dining space while enjoying the outdoors in this beach town. Riverpark Terrace has wheelchair access. There is a menu for brunch, lunch, and dinner options. Riverpark does change its hours for summer, so it is best to check online or call ahead to confirm it's open and that there is room. Takeout isn't always an option, but staff will always do their best to accommodate its customers.
What We Recommend
The Southern Chicken Bowl is a perfect recommendation for a hearty, zesty blend of flavor. The bowl showcases chicken along with cavatappi pasta, aged white cheddar chipotle sauce, bell peppers, and roasted corn is an excellent blend of sweet, savory, and spice.
7. AA Garden Fusion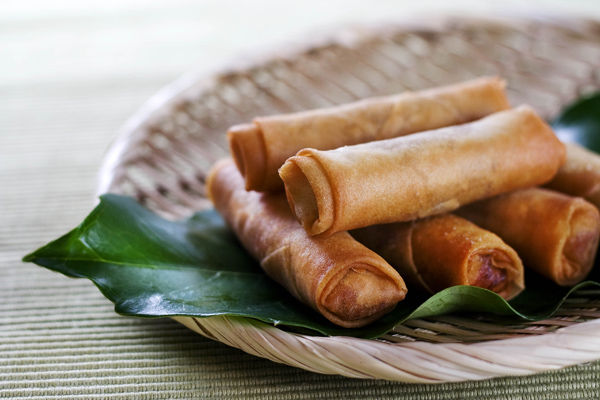 Location: 206 Flagler Ave, New Smyrna Beach, FL 32169-2637
Phone: +1 386-410-4772
Price: $$
AA Garden Fusion is a mix of Vietnamese, Thai, Chinese, Korean, and Japanese. They have pho and poke available on the reasonably priced menu. The unique story behind AA Garden Fusion is that there was a family who owned a nail spa called AA Nails. They would feed their clients during their appointments. The food became so popular that the family decided to open a restaurant, and its flavorful recognition continues to grow.
What Makes It Best
A Garden is a family-owned business, serving each meal with extraordinary care. The food is made from scratch and made fresh. They do not have a kids' menu, but they have plenty of noodle and rice options, and kids love noodles.
What We Recommend
There are plenty of dishes to choose from, but the one dish that stands out to many customers is the fried rice with everything. That means the fried rice comes with pork, chicken, steak, and shrimp, all in one.
8. McKenna's Place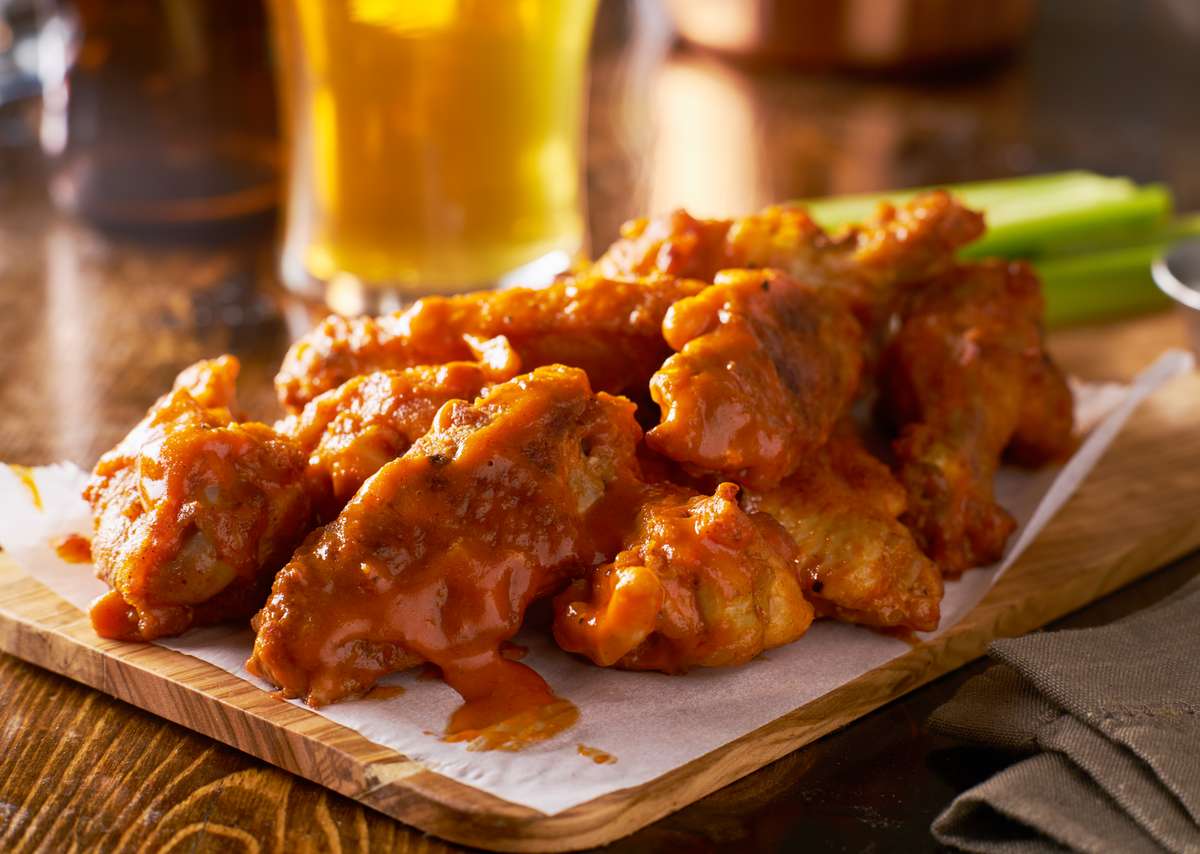 Location: 1443 S Dixie Fwy, New Smyrna Beach, FL 32168-7604
Phone: +1 386-409-3355
Price: $$
McKenna's Place is a family-friendly and pet-friendly atmosphere full of fun décor. The menu is American of land and sea. The prices are reasonable, and the staff is fantastic. The dining is casual with a lot of options. The draft list is quite extensive as well. The kids' menu has a number of choices, all under $10.
What Makes It Best
The best part of McKenna's is the laid back atmosphere that caters to families. They offer weekday Blue Plate Specials, paying homage to Mom and home-cooked meals. The seafood is fresh, and the selection is wide. McKenna's has a Quarter Pound Lobster Roll on a literal roll with an option to double the order to a twin size. They also offer land-lover entrees for those that like to keep their taste buds on the countryside of things.
What We Recommend
It was a tough call to pinpoint one item, but the reviews are in, and it points to the Big Philly Sandwich offered in a choice of chicken or steak, with mushrooms, onions, green peppers, and melted Gouda on a fresh-baked hoagie roll. It is difficult for other parts of the country to accurately create a Philly Cheesesteak, but McKenna's attempt is pretty tasty.
9. C's Waffles
Location: 4166 S Atlantic Ave. New Smyrna Beach, FL 32168
Phone: +1 386-410-5465
Price: $
C's Waffles has four locations in Florida, and one is in NSB. It is the perfect dining spot for families to gather for the first or second meal of the day. C's Waffles is open seven days a week from 6:30 am until 2:30 pm. The menu has a selection of breakfast foods or lunch favorites, all for under $12 an item.
What Makes It Best
If the exceptional price wasn't enough to make C's Waffles the best, its food will. A variety of waffles are available on the menu, but also the pancake choices are abundant. In addition, C's offers a kids' menu and a senior menu for those 55+. Breakfast foods aren't the only thing on the menu; C's has a selection of burgers, salads, wraps, and sandwiches.
What We Recommend
C's Waffles is named after its waffle selection. However, the recommendation has to be for C's Messes. The Mess consists of C's hashbrowns loaded and covered with a choice of toppers, like the Meat Lovers Mess, which has bacon, sausage, and ham slathered in cheeses. The Fiesta Mess includes grilled chicken breast mixed with onions, peppers, mushrooms, Monterey Jack and cheddar shredded cheese, and a side of sour cream and salsa.
10. Blackbeards Inn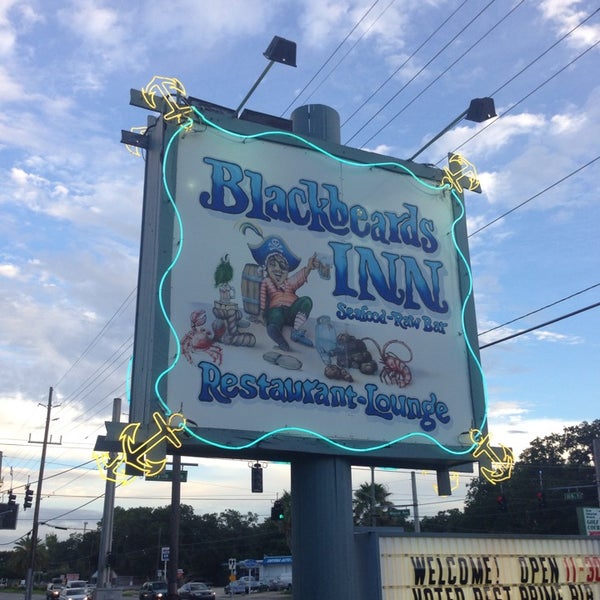 Location: 701 N Dixie Fwy, New Smyrna Beach, FL 32168-6411
Phone: +1 386-427-0414
Price: $$$
Blackbeards Inn is a family-run business that has been serving the area of NSB for 30 years. They choose the best cuts of beef and sea for their customers and continue to serve freshly made soups and salads each day. Customers love the available Raw bar, claiming Blackbeards has the best oysters in the state. The famous pirate theme creates a great family environment without being overdone.
What Makes It Best
Land, seafood, and service all contribute to making Blackbeards the best. Besides the extensive Blackbeard menu, they have a kids' menu, dessert, and early bird menus. Blackbeards provides an upper echelon meal while keeping the prices reasonable and the atmosphere casual.
What We Recommend
After the chowder soups, the highest recommendation has to be the Prime Rib, available in mate, queen, or king sizes. Get there early because all Early Birds Include: soup, salad, hushpuppies, rolls, fresh-baked cinnamon roll, and a side. It's food for any pirate king or queen.
What's The Best Of The Best
The best of the best restaurant in New Smyrna Beach would be a personal preference on taste, atmosphere, budget, and location. For example, whether the restaurant is close by or NSB public transportation is needed to get there.
However, if you have leeway for a higher budget for one meal, check out The Garlic and its eclectic atmosphere. The antiques and giant oven will mesmerize the kiddos, while the entire ambiance will stimulate all adult senses.
The menu has a wide selection of fine Italian foods that will be prepared by Chef Michael Perri, who has cooked for many notable figures and worked with Wolfgang Puck in the past. The Garlic is sure to be a memorable experience.
On the other hand, the best of the best budget wise would have to be C's Waffles, also known as 'America's True House of Waffles', where you and the family will get the breakfast bang for your buck. C's Waffles is a small chain located in Florida that provides that home-cooked feel. So starting off the morning or catching lunch will be excellent for your taste buds and wallet.
Conclusion
So, here are the Top 10 best places to eat, although there are so many great spots to eat in New Smyrna Beach that didn't make this list. Nevertheless, when you are in the midst of vacationing, soaking up the sun, the last thing you want to do as a family is to figure out where to eat, and will the food be good, when everyone is already starving. The 10 of the Best New Smyrna Beach Restaurants for Families with Kids list will help keep hangry arguments at bay, so you and the family can eat with confidence, experience a memorable moment, and enjoy the environment until you get back to all the other fun in the sun.
More about our TFVG Author
A seasoned traveller, Dad, and avid sports tourist, James foundered The Family Vacation Guide to share his expert vacation experiences- especially when it comes to being a travelling family man.
Featured in Travel articles such as Travel + Leisure, TripSavvy and SFGate, you know you're reading some of the best vacation tips online.