When it comes to planning your trip to Disney World, there are a lot of things to consider. You need to consider which park or parks you want to visit, which resort to stay at, which restaurants you want to try, and so much more.
Disney World is a magical place, but it can be a tiring experience when you're trying to do everything you want to do. For the coffee drinkers out there, you know you'll need your morning cup of Joe or an afternoon pick me up to help power you through your vacation.
There are a lot of places in Disney World to grab a coffee, but which ones are the best, and where are they? To save you some time, here are 13 of the best spots for coffee at Disney World.
Magic Kingdom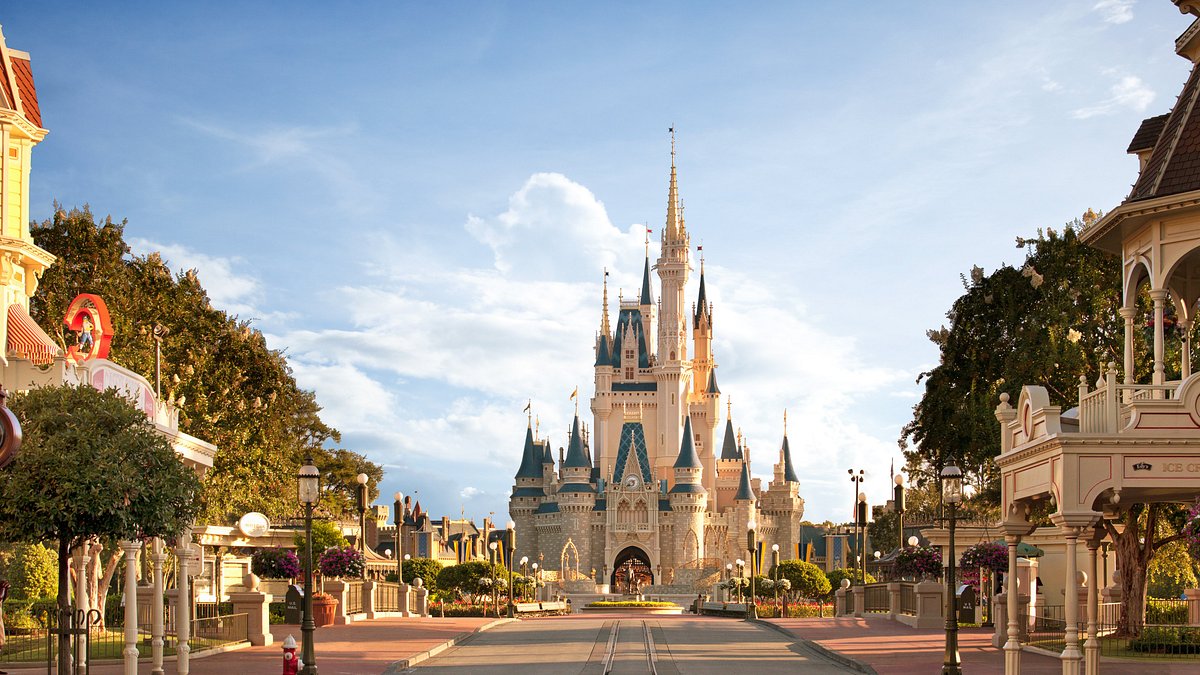 If you're visiting Disney's Magic Kingdom, you'll find a few places throughout the park that sell coffee, but some are better than others. As you travel through the park, if you need a cup of Joe, here are two of the best places for coffee in the Magic Kingdom.
Joffrey's Revive
You'll find Joffrey's coffee throughout Disney World, and they have a kiosk in the Magic Kingdom that's the perfect place to grab your favorite coffee drinks. Joffrey's Revive is a little kiosk in the Tomorrowland area of the park. If you can't find it, ask a cast member!
Joffrey's Revive is one of the best places for coffee in Disney World because they have several options. You can get classic hot coffee, iced coffee, and specialty coffee drinks that are sure to be almost like a dessert and coffee in one.
Even though you can choose anything on the menu, they have a special coffee drink you can only get at the Magic Kingdom, the Mission to S'mores Latte, so you have to try it!
Main Street Bakery
As you enter the park, you'll be walking along Main Street. This main drag features plenty of food and retail options, but if you need coffee before exploring, you should check out Main Street Bakery.
Main Street Bakery features coffee from Starbucks and plenty of specialty drinks worth looking at. You can also grab pastries and food for breakfast or a snack.
They have all your favorite Starbucks drinks, including all the seasonal options that come out at the traditional Starbucks locations in the country. On a hot Florida day, their cold brew is what will power you through Disney World.
EPCOT
EPCOT is known for various countries having different pavilions with authentic food and drinks to match. Many people head there to drink around the world and taste all the delicious food. There are two great places in EPCOT to stop when you're craving coffee.
La Cava del Tequila
For those who love a great margarita but also coffee, you need to head to La Cava del Tequila in EPCOT's Mexico Pavilion. Even though this is a Mexican restaurant and bar, don't let that stop you from checking out their selection of coffee cocktails.
They don't have an abundance on their menu, but for those 21 years of age and older, they're worth trying.
They have two coffee margaritas on their menu. You can get a frozen coffee margarita that reminds people of a coffee frappuccino from Starbucks but with alcohol. It's a tasty treat when the weather's hot, but they also have a regular, on-the-rocks, very popular coffee margarita.
L'Artisan Des Glaces
L'Artisan Des Glaces is more of a dessert shop than a coffee shop, but there's a reason it's made our list of the best spots for coffee at Disney World. You'll find L'Artisan Des Glace inside the France pavilion.
If you're traveling with kids, this is the perfect spot for them to grab some ice cream or macaroons while you sip on their one and only coffee drink.
The coffee beverage on their menu that you'll love is their cafe des glace. It's a cup of iced coffee served with a scoop of ice cream and whipped cream on top. It might be more of a dessert than a coffee drink, but we think you'll love it.
Animal Kingdom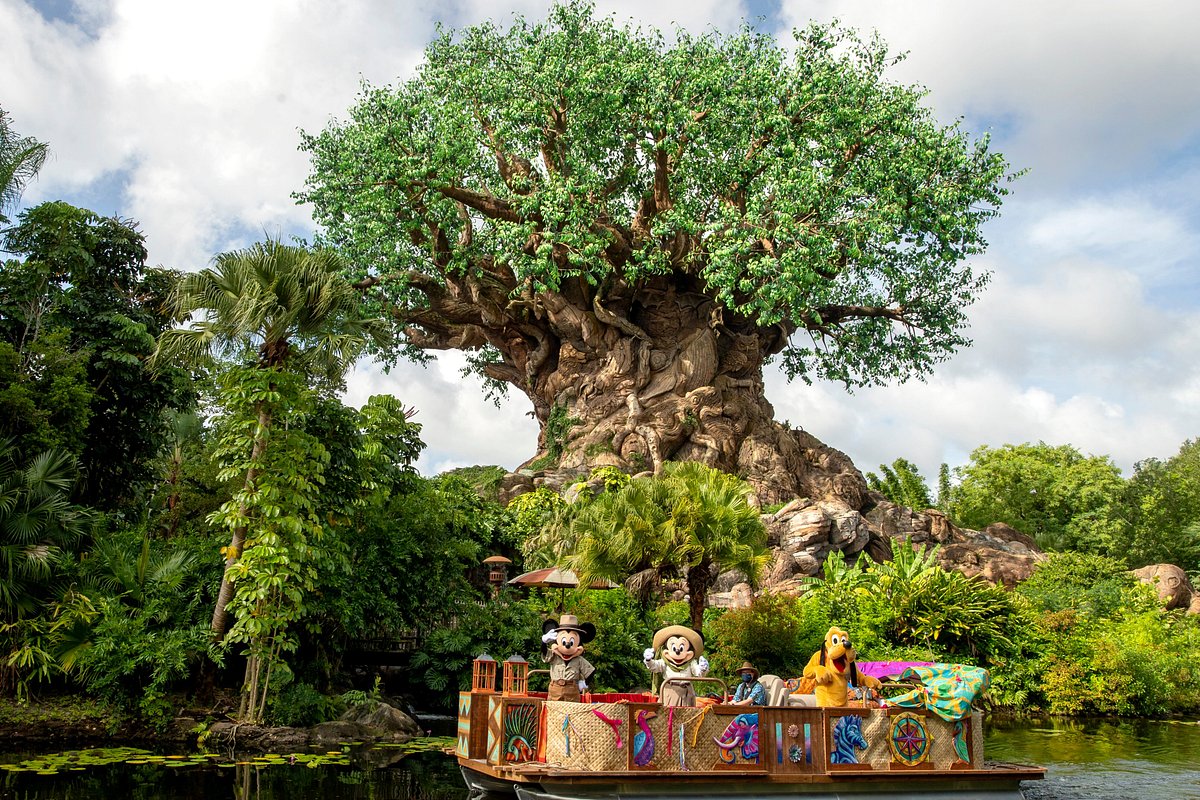 Similar to the other parks, you'll find Starbucks and other restaurants serving basic coffee in Animal Kingdom. When you want something more than a basic cup of coffee, these are our two favorite spots in Animal Kingdom for that morning or afternoon pick-me-up.
Kusafiri Coffee Shop & Bakery
Kusafiri Coffee Shop and Bakery is a beautiful cafe in Animal Kingdom with an African theme. They're popular with guests thanks to their paninis, pastries, and espresso beverages that will wake you up.
They don't have an abundance of coffee beverage options, but what they do have is worth the pit stop on your way to your next attraction.
They have African coffee, which is delicious and served hot. For those who are over 21 years old, you can try their African coffee with Amarula Cream liqueur. It's delicious, not too strong, and a perfect midday or evening treat.
Isle of Java
Another great coffee spot in Animal Kingdom is in the Discovery Island area of the park. Isle of Java is a quick service kiosk serving plenty of coffee drinks for almost every person's preference. It's the perfect spot for a quick refuel before exploring the park.
They have brewed espresso, hot coffee, cold coffee, pastries, and even alcoholic coffee beverages. They have cappuccinos and lattes, too, for those who prefer something a little more intricate.
Their espresso is one of their most ordered drinks and is delicious. If you're over 21, you can try their Island Cappuccino which features Joffrey's coffee, white chocolate, and Captain Morgan Spiced Rum.
Hollywood Studios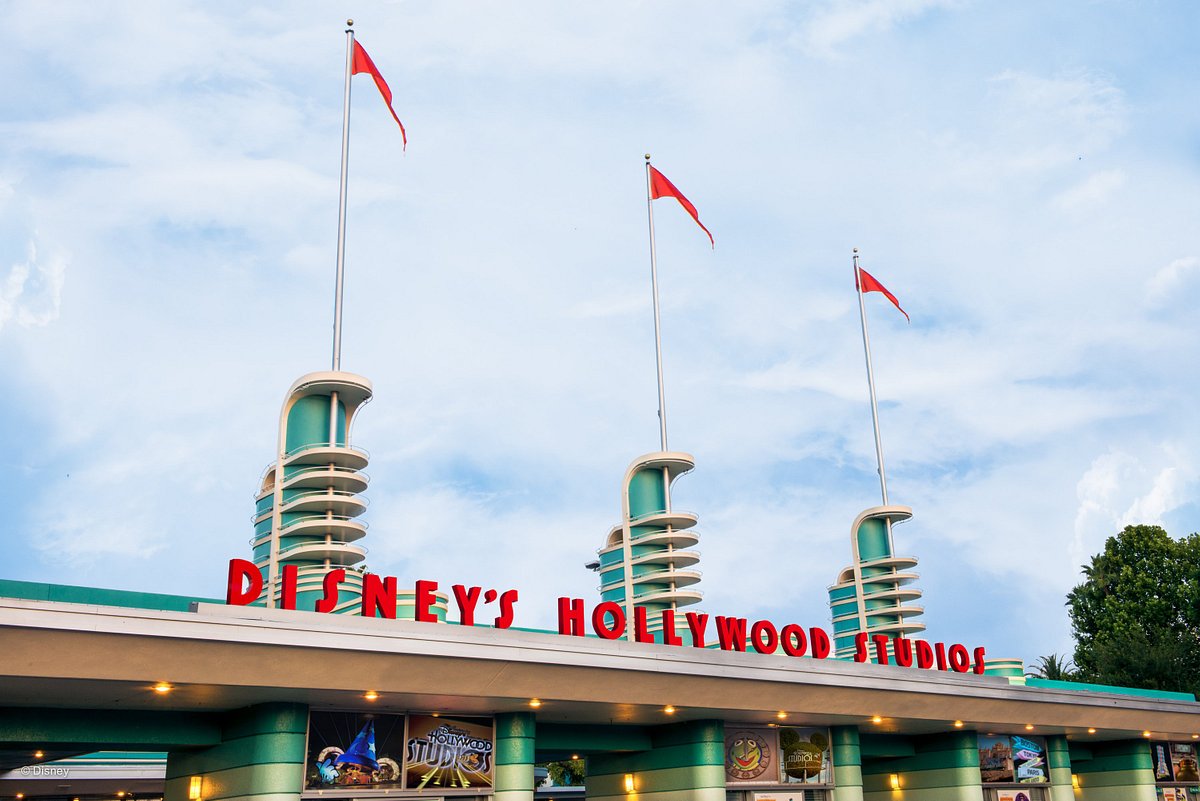 There are only so many coffee options when visiting Hollywood Studios, but that doesn't mean you'll go without your coffee fix. When looking for a great place to get coffee in Hollywood Studios, you can't miss going to the Trolley Car Cafe.
Trolley Car Cafe
If you're looking for the best coffee spot at Hollywood Studios, you'll need to find the Trolley Car Cafe. You can find it between the Sci-Fi Dine-In Theater and the Rock' n' Roll Roller Coaster. The sign is pretty large, so you can't miss it.
Like other coffee spots throughout Disney World, the Trolley Car Cafe is a quick-service restaurant and bakery. It's perfect for a quick coffee fix and snack.
The Trolley Car Cafe features all your favorite coffee and drinks from Starbucks. You can order a cold brew, iced coffee with different flavorings, hot coffee, lattes, and much more when you stop here.
Disney Springs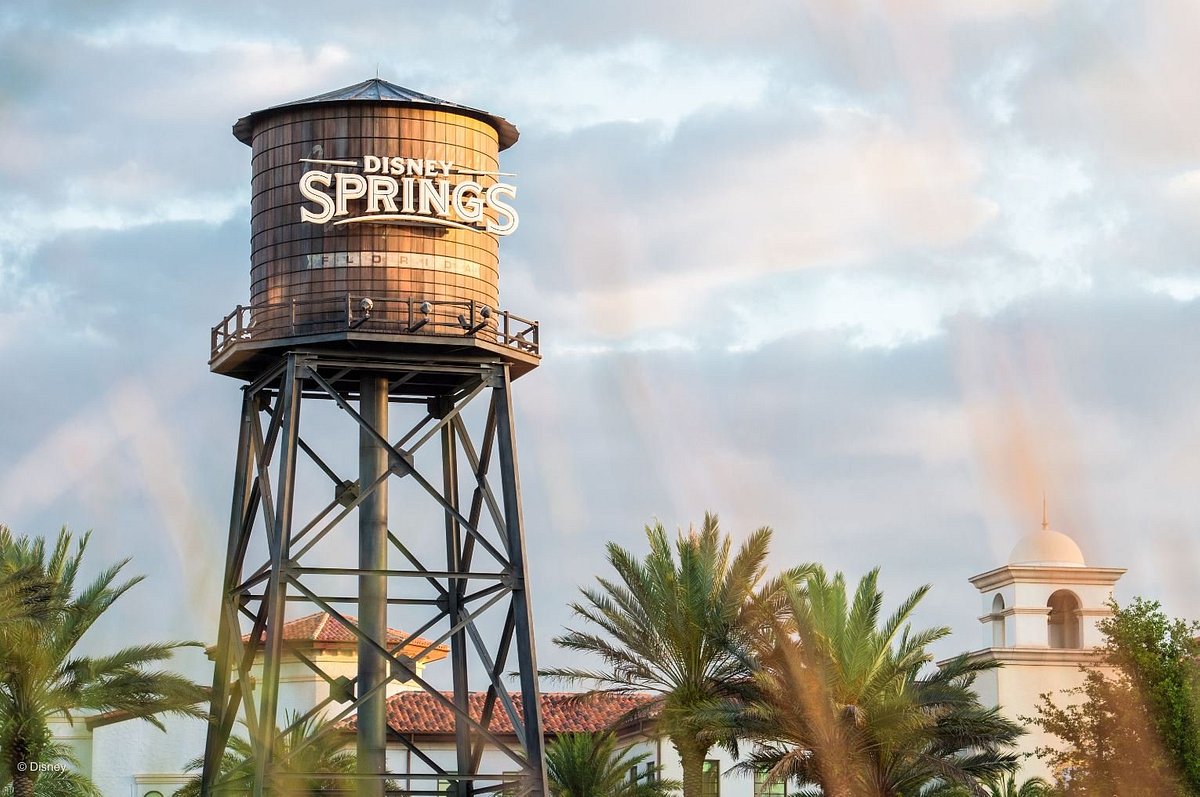 Besides the Disney parks, there are other areas in the Disney World Resort Complex where you can grab a coffee during your visit. If you're planning on stopping by Disney Springs at some point, here are the best coffee spots.
Everglazed Donuts
If you only stop at one of the three best spots for coffee in Disney Springs, you have to visit Everglazed Donuts. They're well known for their donuts and delicious cold brew coffee. Don't worry, though. They have plenty of other coffee beverages if the cold brew isn't your thing.
Some of the most popular coffee drinks on Everglazed Donuts' menu are their Reeses' nitro cold brew, double chocolate nitro cold brew, and their classic coffee with seasonal flavor options.
They also have traditional hot, drip coffee, iced coffee, and plenty of donuts to choose from. You can't miss one of their dozen donut flavors. They all pair great with their coffee and make for a fantastic sugary breakfast or afternoon treat.
Gideon's Bakehouse
Technically, Gideon's Bakehouse isn't a coffee shop, but it has some of the best cold brew and coffee you can find at Disney World. The bakehouse has a beautiful Victorian theme that feels like something you'd only see at Disney.
Most people come to Gideon's for their half-pound cookies, and we highly recommend trying one with your coffee, but their cold brew comes in several delicious flavors.
Some of the most popular nitro cold brew flavors you can get at Gideon's Bakehouse include ginger snap, peanut butter, and classic vanilla. They also have traditional hot and iced coffee if that's more your speed.
Joffrey's
For those looking for more of a classic coffee joint, you can't miss Joffrey's at Disney Springs. Joffrey's Coffee is prominent throughout the Disney parks and will keep you caffeinated throughout your time visiting.
Joffrey's has everything you could want in a classic coffee shop. You can get hot coffee, tea, iced coffee, espresso, and even cold brew. Their specialty coffee drinks are some of the most popular, though.
Something that makes this Joffrey's Coffee kiosk one of the best places in Disney World to get coffee is the Disney coffee art. When you order a hot latte, you can get your favorite Disney character in the foam! Even though they'll disappear as you drink your coffee, it's a sure way to put a smile on your face.
Disney Resorts
The Disney parks and Disney Springs aren't the only places for coffee at Disney World. Several Disney World Resorts have some of the best coffee in town. Besides the classic coffee you can order at traditional restaurants or for room service, here are a few places throughout different resorts that have fantastic coffee and coffee beverages.
Barcelona Lounge
Inside the Coronado Springs Resort is the Barcelona Lounge. This elegant restaurant and bar feature plenty of coffee beverages worth your time and money when visiting Disney World.
Their coffee menu is vast and showcases a lot of options. If you want to try some of the best, you should look at their Spanish coffee menu. Cafe con Leche and Bonbon are some of the best on the menu.
For those who are 21 or older, they have a few alcoholic coffee drinks that are very delicious and an excellent nightcap. They also have a cold brew, iced coffee, frozen drinks, and hot coffee you can order.
Kona Cafe
Kona Cafe is a casual restaurant inside Disney's Polynesian Resort and one you might want to stop at, even if you're not staying at this resort. They're open for breakfast, lunch, and dinner service, but they have some great coffee to help power you through your day.
We highly recommend stopping in for breakfast one morning to take advantage of their Hawaiian and American-style food with your coffee.
You'll find some of the coffee drinks on Kona Island's menu, including Joffrey's coffee. You'll see hot, iced cappuccinos, lattes, and espresso drinks. Joffrey's Hawaiian Kona blend coffee is by far the best option here. It's delicious on its own and with a bit of cream and sugar.
Contemporary Grounds
Disney's Contemporary Resort is one of their most popular resort options because it's linked to their monorail service. Even if you're not staying at the Contemporary Resort, the Contemporary Grounds is an excellent place to grab a coffee while you're visiting.
You'll see a variety of classic coffee drinks on the Contemporary Grounds menu, plus several options you can't find in many other places on Disney's property. A few specialty options you should try are their frozen mochas, Jamaican cold brew, and seasonal syrups.
If you're hungry when you pop in, they have a handful of pastries that are perfect when you pair them with any of their coffee options.
Final Thoughts
Disney World has more than enough places to grab a bite to eat and a cold soda or beverage, but they don't forget about their coffee lovers. Exploring the parks is an exciting experience, but it can be tiring with so much to do and see.
Next time you visit Disney World, be sure to pop into one of the best spots for coffee. You won't regret it, and you'll have the energy to do everything you want to do on your magical vacation.
More about our TFVG Author