Fun on the beach is just a tiny portion of the entire array of splendid activities and attractions that Pensacola has in store for your family.
Here are 15 of the best things to do in Pensacola with kids, some of which are guaranteed to find their way onto your Pensacola bucket list! 
There's no denying that children can be hard to please. Aside from being glued to their screens, every kid is stubborn and has interests and obsessions that are entirely unique to their own personality. This can make planning a family vacation challenging, especially if you have more than one child!
If you have picked Pensacola to be your next holiday destination and are wondering how to accommodate what you and the kids want, keep reading.
We have put together a list of the top kid-friendly things to do in the area so that there is never a dull moment.
1. The National Naval Aviation Museum
Located 20 miles from the Pensacola Airport at 1750 Radford Blvd, the National Aviation Museum is a must-see for anyone visiting the area. It features over 4000 artefacts, interactive exhibits, and aircraft simulators to make learning about history fun with hands-on experiences. 
The museum was established in 1962 at the Naval Air Station, Pensacola, which is a designated U.S military space. Parents are reminded to carry valid IDs when visiting and keep tabs on the official website's timings of shows, particular displays, and military exercises. 
One military exercise you don't want to miss when visiting NNAM is the world-famous Blue Angels practice session that takes place at the flight line behind the museum. Take the whole family, young and old, to see the Blues take off and swirl in the skies as they demonstrate some of their best stunts. The gates open at 9:30 a.m. and the jets hit the skies at 10:30. Each practice session is about 55 minutes long and is best advised to attend as soon as you arrive as the timings are strict and the experience too good to miss. The Blue Angels' practice schedule for each year is listed and updated on the website with sessions averaging between 4 to 8 days a month. Make it a point to check these thoroughly before signing yourself and the kids up for viewing. If you're lucky, you might be able to plan your visit for a day when the Blues come out to meet and greet their audience inside the museum.
Inside the museum, you will find hundreds of historic aircrafts that have been lovingly restored as well as some rare and authentic mementos of famous heroes. Experience the cockpit and flight deck real-time in the virtual simulators, which children of all ages and even adults find incredibly exciting. And just in case you missed the Blue Angels practice, there's also a Giant Screen Theater where you can watch some aviation documentaries and pre-recorded Blues demonstrations in 4D.
If you're wondering whether younger kids will enjoy this museum as much as their older siblings, the aircraft-shaped play area will be sure to put your worries to rest. Little ones will love playing pretend here till they tucker themselves out.
All fun and no food makes Jack hungry. (What? You never heard of that one?) Once your tummies start to rumble, head to the Cubi Bar Cafe for some delicious delis, soups, salads and some refreshing coolers. Have them plate up some quirky eats that are a tribute to aviation. You won't be disappointed whether it be their Aviator Sandwich or the Chicken Pita Pilot. 
2. Pensacola Naval Air Station
You'll be surprised to learn that there's even more to do at the Naval Air Station at Pensacola/NAS than exploring the world's largest aerospace museum. While visiting the naval base itself is free and fun, keep in mind that you may have to pay for the separate attractions inside.
Start with a lighthouse climb at the base and switch to fight mode by flying your own simulated fighter planes. Afterward, while away some time at the lovely indoor and beach pools, the marina that offers water sports, bowling center, gym, as well as the golf course, all of which are totally family-friendly and loaded with fun.
The pools are well maintained and wheelchair accessible. The shallow ends are safe enough for younger kids to play in. You can rent kayaks, canoes, and paddleboards of your choice for a decent price. Families have been known to enjoy bonding over the sailing, bowling, and golf lessons offered here.  
3. Pensacola Children's Museum
If indoor fun is what you're after, look no further than the Pensacola Children's Museum. A highly engaging 2 hours that involves Pensacola unfolding its past through interactive exhibits awaits the whole family at this location. Flanked by a waterfront in downtown Pensacola, the two-storied compact space is a great stop to break from the summer sun without missing out on the fun. 
Start at the Discovery Gallery on the first floor, an area that is specially designed to teach kids under 11 about Pensacola's 450 years of history. On the second floor, a thematic engagement of Pensacola's history is provided through exhibits. Older children can compare and understand the relationship between the themes that depict Pensacola through the years. 
A Brick Makerspace invites kids to engage with it and bring their ideas and imagination to life. This unique and exciting play gallery lets the whole family design and build together. Even reading takes on a dose of fun at the reader's nook. Pick out something to read to your kids from among a wonderful collection and help them play dress-up to better get into character. There's no way to describe the excitement you'll see on their faces as they play-act all their favorite bedtime stories!
The museum also features a gift shop on the way out which has historic Pensacola branded wooden toys at reasonable prices. Grab a souvenir from this fair-price shop to remember the fun by.
Pro-tip: Avail the paid-parking option on the way in for a more convenient and worry-free time with the family at the museum.
4. Big Lagoon State Park
Big Lagoon State Park is the ultimate destination for outdoor family fun in Pensacola, and if you keep indulgence to a minimum, it can even turn out to be easy on the pocket as well! 705 acres of coastal forests, including saltwater tidal and pine Flatwoods, host a variety of water sports, picnic pavilions, primitive group camping, and nature hiking trails. Big Lagoon is your answer if your kid's need for adventure has got you stumped when planning family trips.
Mainly consisting of marshlands that stretch long and wide along the Gulf Beach Highway, the state park is open on all days from 8 a.m. to sunset. It is known today for being home to prehistoric woodland shell middens and scatters and for making history in the 20th century with the first fast food outlet in the area. Miss Ivey's mobile home in the State park served burgers to local anglers and visitors to the beach. 
Hiking through swamplands is anything but ordinary and adventure will peak on the SaltWater Paddling and the Great Florida Bird and Wildlife trails. The park offers one of the cheapest primitive group camping experiences and the best paddling experience. A Kayak or canoe ride through the saltwater marshes will make for an exciting and unforgettable family expedition. Opt to scale up the adventure by renting stand-up paddleboards that are available at the launch site. 
Swimming, rollerblading, geo-caching, and stargazing at the Blue Lagoon are other fun activities that will draw you to this place time and time again. Carry extra bottles of water, swimming gear, goggles, a good sunscreen, antiseptic, and anti-allergy medicines to avoid having your fun spoiled by avoidable emergencies.
5. Johnson Beach
Deserts aren't the only place you'll find dunes! Come see them basking in the sun on the gorgeous, white, sandy shore of Johnson Beach. Quieter than Perdido Key beach with gentler waves hitting the bay, it has all the family vibes you could ask for in a location that is away from the crazy beach crowds. 
Fewer crowds mean more time for leisurely beach activities like sunbathing and shelling by the shore. It also means fewer designated spots for parking, so consider parking on the beach road unless advised against it on the spot. Arrive early to get past the hassle of parking and the day will be yours to enjoy. 
As with any beach, water recreation sports are among the most favored activities here. If you've got younger ones, however, pack your favorite pool toys, noodles, and floats and make it a family beach party on the go. Slightly older and more active crowds will enjoy the famous Discovery Nature Trail here, a half-mile raised boardwalk that takes you through the white sandy dunes, pine trees, and salt marshes along the shoreline. 
This swimmers' haven in the heart of Pensacola is equipped with lifeguards, beach wheelchairs, restrooms, outdoor showers, and picnic pavilions to support the needs of arriving families. 
6. Pensacola Lighthouse & Maritime Museum
The best bird's eye view of the Gulf Coast is only 177 steps away once you arrive at the Pensacola Lighthouse. Built in 1859, the Pensacola lighthouse is worth the climb for a one-of-a-kind view of Pensacola Bay, the skyline, and its Navy Yard. Carry binoculars to zoom into the beautiful world down below from fifteen stories up high! When you're done soaking in the picturesque view, head to the Maritime Museum to get a glimpse into the fascinating world of port and naval engineering at Pensacola Bay. 
You will find the largest exhibit at the museum to be the 1869 Keeper's Quarters, a marvel that has found itself a well-deserved place in the National Register of Historic Places. Exhibits like the Fresnel lens and others relating to the lighthouse illumination and Coast Guard history are sure to fascinate the entire family. 
Please note that it is mandatory to carry a valid ID because the lighthouse is located on the Naval Air Station, an active military base. Pre-booking a "Public Access Tour" is another option for families to make entry more hassle-free. Children need to be at least 7 years old and 44 inches tall to be allowed in. It's best to make inquiries and stay updated on the timings and entry notices that are put up from time to time on the website when visiting here with the family. 
7. Blue Wahoos Ballpark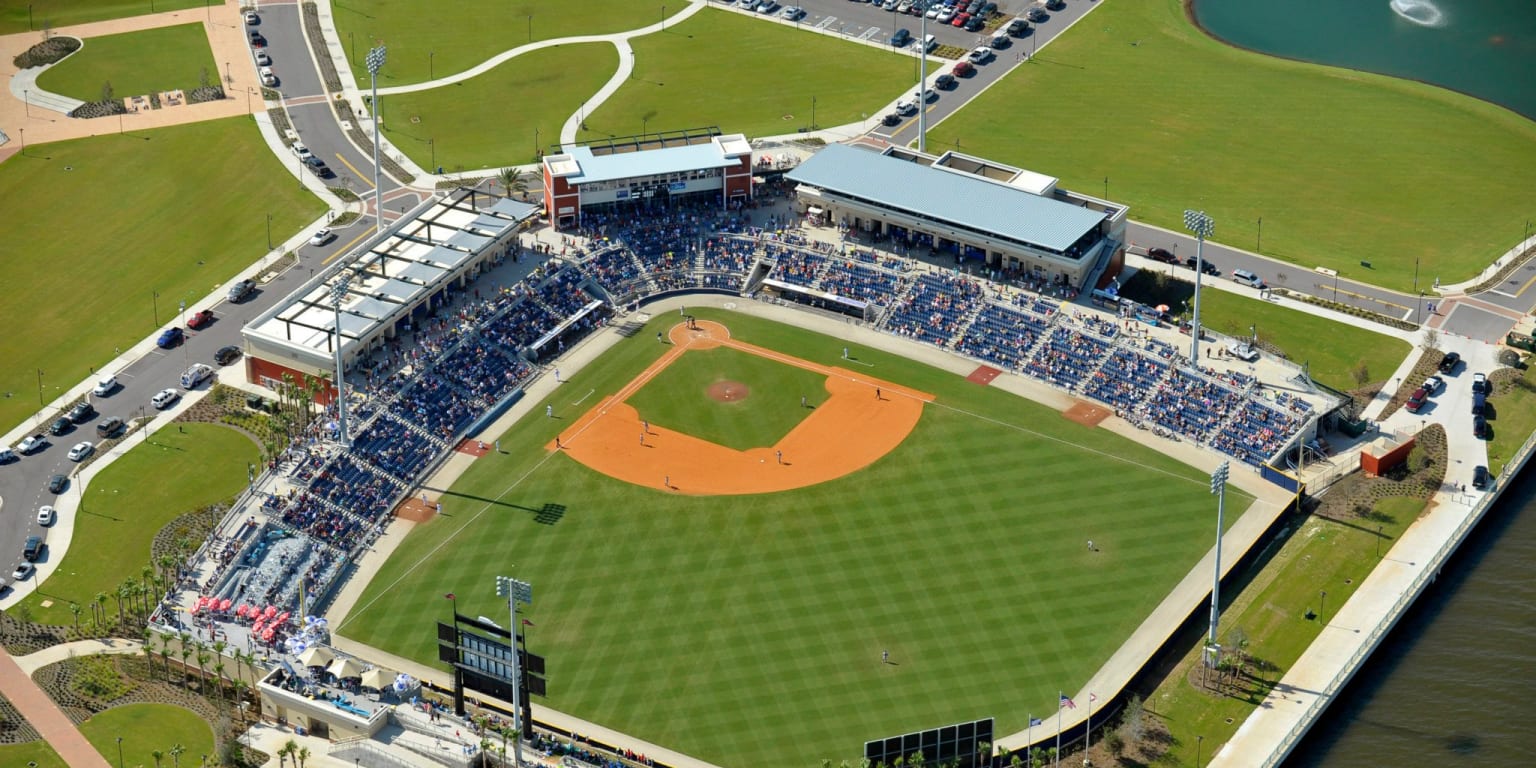 The Pensacola Blue Wahoos have a gorgeous home ground in the Admiral Fetterman Field which faces the Pensacola Bay. While sports-savvy families will have the time of their lives strolling around the stadium, the beautiful waterfront park is equally enjoyable to those who are seeking a cool-off station. 
The stadium hosts a variety of events ranging from graduation ceremonies to soccer, baseball, and other games throughout the year. Chat up some locals and see if you can book yourself and your family a few tickets for a concert, or a game or two while you are in the area. The views from the seating area of the park are rated some of the best in the city. 
Don't miss checking out the uniquely-designed amphitheater; it's sure to amuse the kids. The entry fee won't burn a hole through your wallet either, so you can relax when it's time to visit the souvenir shops. There's simply no chance that they won't be enticed by the stuff they see!
If for nothing else, visit Blue Wahoos Ballpark for its lush lawns, well-shaded spaces, and cool breeze from the bay. It's a great place to go to get the kids to enjoy themselves and have fun without exerting themselves too much.
8. Pensacola Historic Village
Historic Pensacola Village is perhaps the best example of how the city manages to make history fun, interesting, and accessible to all. Nine acres downtown, with about 30 historical sites and 20 properties, the entire village is a walk-around self-guided museum of sorts that appeals to kids just as much as it does to adults. 
The Old Christ Church, the Museum of Commerce, and the Museum of Industry are some of the sights and locations to look forward to. Vintage-style houses and cottages like the Julee Cottage and the John Appleyard Cottage transport you to an idyllic past. Consider printing out pictures of some of the more famous properties in the village and giving them to your kids before arriving. You can make it a fun game where you all try to identify them as a family during the course of your explorations! 
Although the museums might find a better audience in older kids, the people dressed in period clothing who stroll through the village are sure to be a favorite with the younger ones. They certainly are a sight to behold as you amble into bygone times. 
Tours through the village run twice daily so check out the website to avail the best deals for your family and stay updated about the tour schedules.
9. Bounce House Pensacola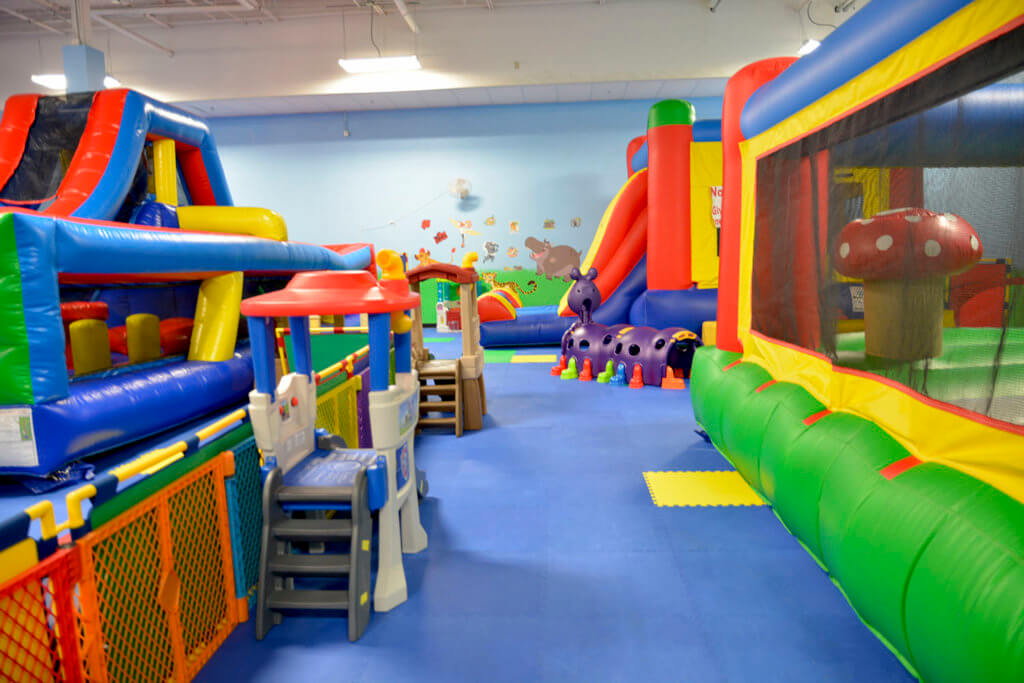 The Bounce House in Pensacola is a kid's dream come true. It's housed in the beautiful, central area of Village Oaks in Florida, which means you won't need to bounce the extra mile to get this extra dose of fun. Totally safe and situated indoors, this play area will be a favorite for the younger kids and their teen siblings. And it's priced fair enough that it'll likely win you over too!
Infants, toddlers, and kids up to the age of 17 are all welcome here to bounce and play as long as they want. Smaller kids must be supervised by parents or a guardian at all times. The best part is parents and infants can bounce for free! Separate play areas cordoned off for toddlers and older kids with restricted entries to the toddler section make it safe for even the littlest kids to enjoy their bounce parties.
If you're visiting an hour before closing, remember to ask about the 25% off on admission discount. We actually recommend saving the Bounce House for the end of the day after a morning full of outdoor activities so that the kids arrive already a little tired but still excited enough to go the last mile. This way it's easier to keep tabs on them and save a little money while at it. 
10. Uncle Sandy's Macaw Bird Park
Home to a splendid variety of parrots and exotic species of birds, Uncle Sandy's is a non-profit rescue sanctuary for parrots and other birds that are either unwanted or unable to be cared for. If your family loves nature and the animal world, then it would be a huge loss not to visit this bird park. 
The park is open throughout the week except Tuesdays and Wednesdays. Guests can enter the zoo for a small fee, and the staff provides them with peanut-filled feeders for the birds to enjoy. Unlike many other sanctuaries, visitors here are encouraged to interact with the birds. Children of all ages will be captivated by their new feathered friends' astounding variety and beauty. Apart from learning to be empathetic towards birds and nature, getting to know the birds up close and mimicking their calls will likely turn your visit here into one of their most exciting Pensacola memories. 
Uncle Sandy's also has an adoption program and getting started is just one click away on the website. Don't hesitate to give it some serious thought when your kid starts begging you to take one home with them! 
11. Fort Barrancas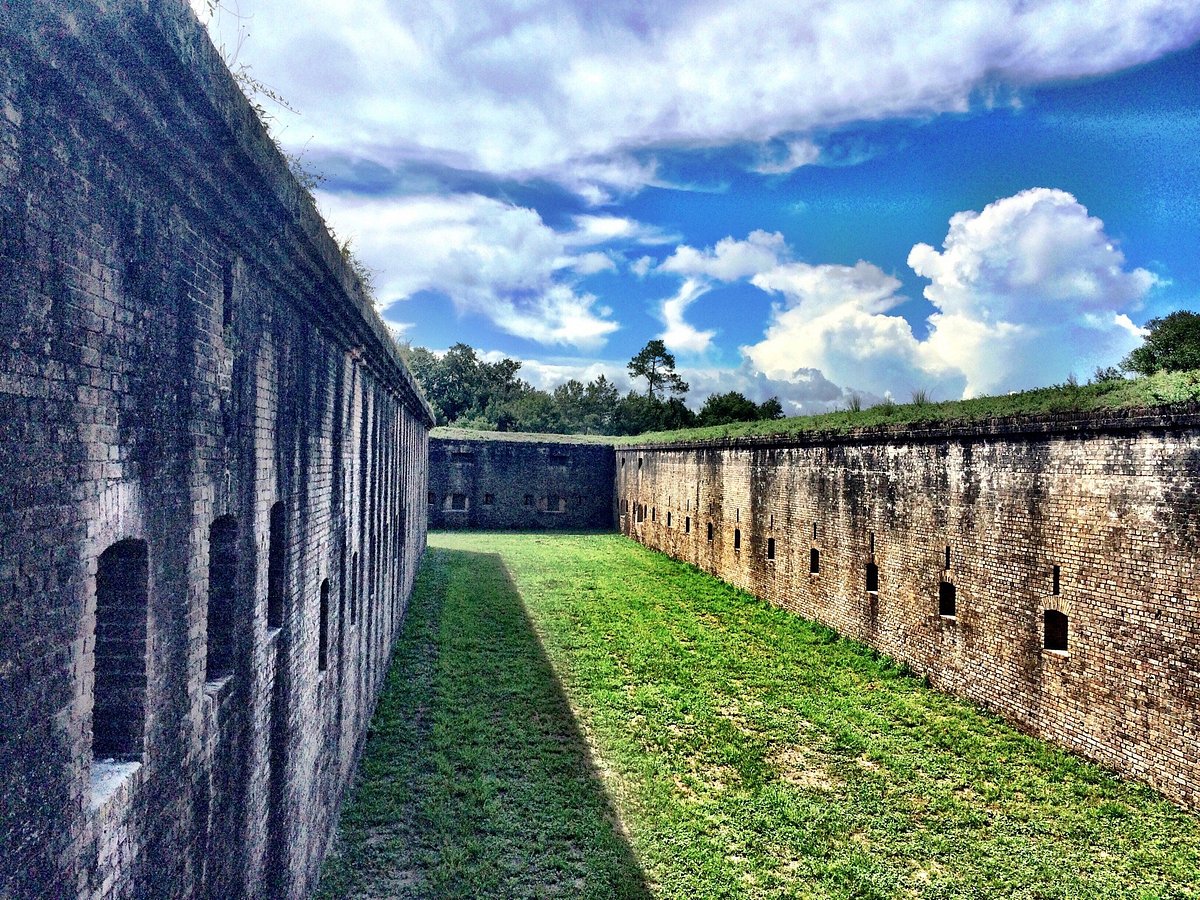 Built in 1821 in the Pensacola Naval Station, Fort Barrancas is a U.S military fort and historic landmark that looks as though it was masterfully carved into the hillside on which it sits.
Known for being one of the best equipped U.S Naval Yards of its time, the fort stands today against the beautiful backdrop of the Gulf of Mexico to offer guests free entry into its depths and some little-known Civil War history. Barring Friday and weekends, Fort Barrancas and its Visitor Center are open to all from 9 a.m. till 4:15 in the evening. 
As you enter, a 12-minute video will brief you with the general history of the Fort. While the older kids might be able to admire and appreciate the historical value of Barrancas, younger kids will hardly be able to restrain their curiosity and wonder at the numerous crisscrossing tunnels, slippery stone paths, bunk, rooms as well as the storage rooms that require no stories or descriptions to make them enjoyable.
Another thing that interests both children and adults at this fort is the mesmerizing and aesthetical way the natural daylight illuminates it. Move through the fort's tunnels and observe how every dark corner only amplifies the beauty of the lit portions of the architectural marvel. Outside, ramparts and artillery make a gallant display. Climb up the fort to learn firsthand what a "strategic" position meant for the military defense in the old days.
12. Fast Eddies Fun Center
Fast Eddies offers thrilling adventures at affordable rates to those who love cars and racing. Whether you're traveling with adults, teenagers, or kids, it'll make a great addition to your itinerary because of its variety of race tracks and games.
The Fast Eddies' race tracks are designed for people of all ages. 4-7-year-olds fall in the Junior Racers age group, while the more competitive race tracks are reserved for the adult racing fanatics. Kids below 4 years or the 54″ height limit can still take part in the fun with the double go-kart option where they get to ride alongside an adult rider as a passenger.
The junior racer go-karts are so simple and easy to use that your kids will love learning to ride here under your supervision. The two and three-tier oval go-karts for older kids and adults are the ultimate splurge for true-blue gamers and will really challenge your riding skills. At Fast Eddies, age is no bar for some spirited fun.
Timings and pricing vary slightly between weekends and weekdays because weekends are more crowded. We recommend checking the website for updates before heading out for a fun time here. 
13. Pensacola Bay City Ferry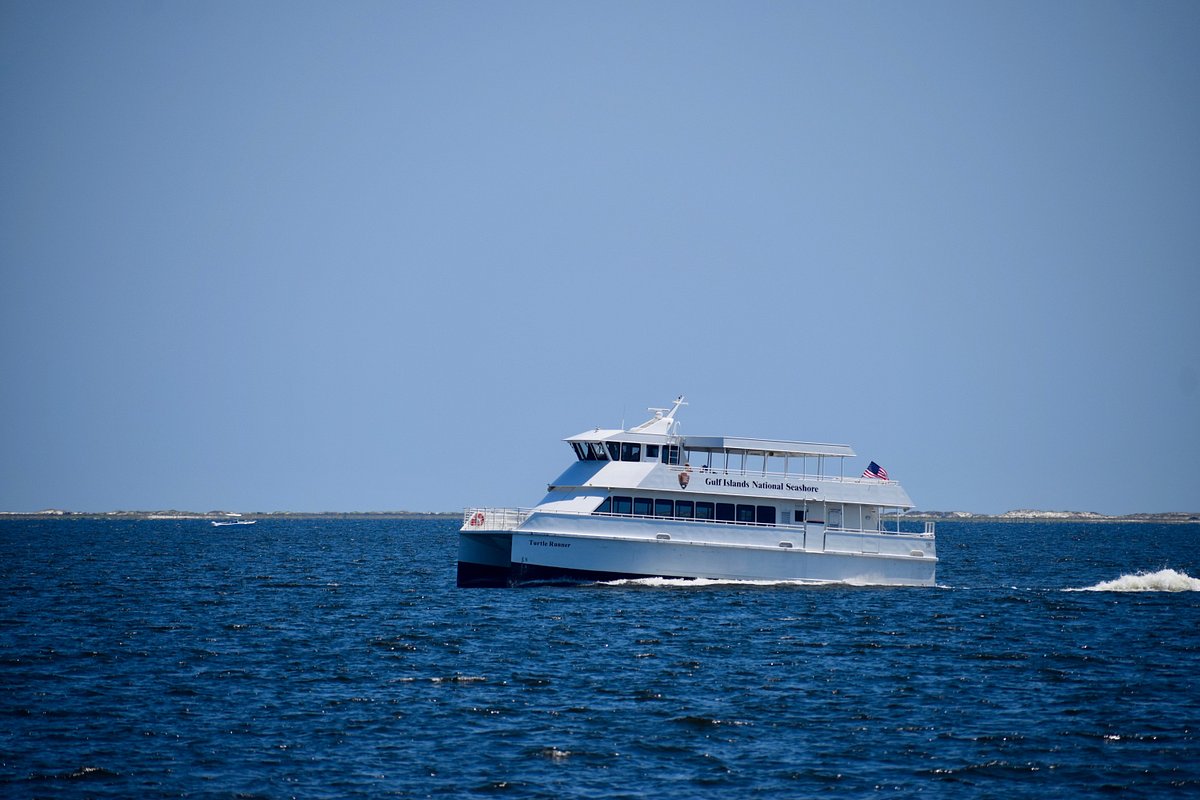 The Pensacola Bay City Ferry originally began as a passenger ferry that connected downtown Pensacola, Pensacola Beach, and Fort Pickens in the Gulf Islands National Seashore. Today, it's regarded as one of the best ways to explore Pensacola.
Offering various fare types and travel options that include one-way, round trip, and group rates, this 149-passenger ferry makes for a smooth and relaxing ride with the family. It features an indoor climate-conditioned seating area, concessions, restrooms, and an open upper deck to take in the bay in all of its glory.
If you're visiting during the months between March and November, try and plan your Pensacola Bay City Ferry ride to coincide with a Blue Angels practice session. Watching them do their famous stunts in the sky while you're out on the water is an experience your family will cherish for years to come.
14. Santa Rosa Island
26 miles off the Emerald Coast, in the beach capital of South Walton County, lies the idyllic community of Santa Rosa. With its sugar-white, sandy beaches; art galleries; spacious, luxury dining options; beach houses, and restrooms, it's easy to see why this place has been featured in magazines time and time again as one of the best places to visit with family. 
Check online for updates on events in Santa Rosa before planning your trip. The island is always buzzing with activity, from art walks and marathons to wine tastings, farmers' markets, and seasonal fests. While you are here, make it a point to visit the Point Washington State Forest as it has several access points from Santa Rosa Island. 
According to the locals, the ferry is the main mode of transportation to get into town. For visitors, it's a fun and relaxing way to spend a sunny afternoon with the family out on the water, without getting wet! Just keep a close eye on the kids and ensure they sit near you for their own safety.
15. Veterans Memorial Park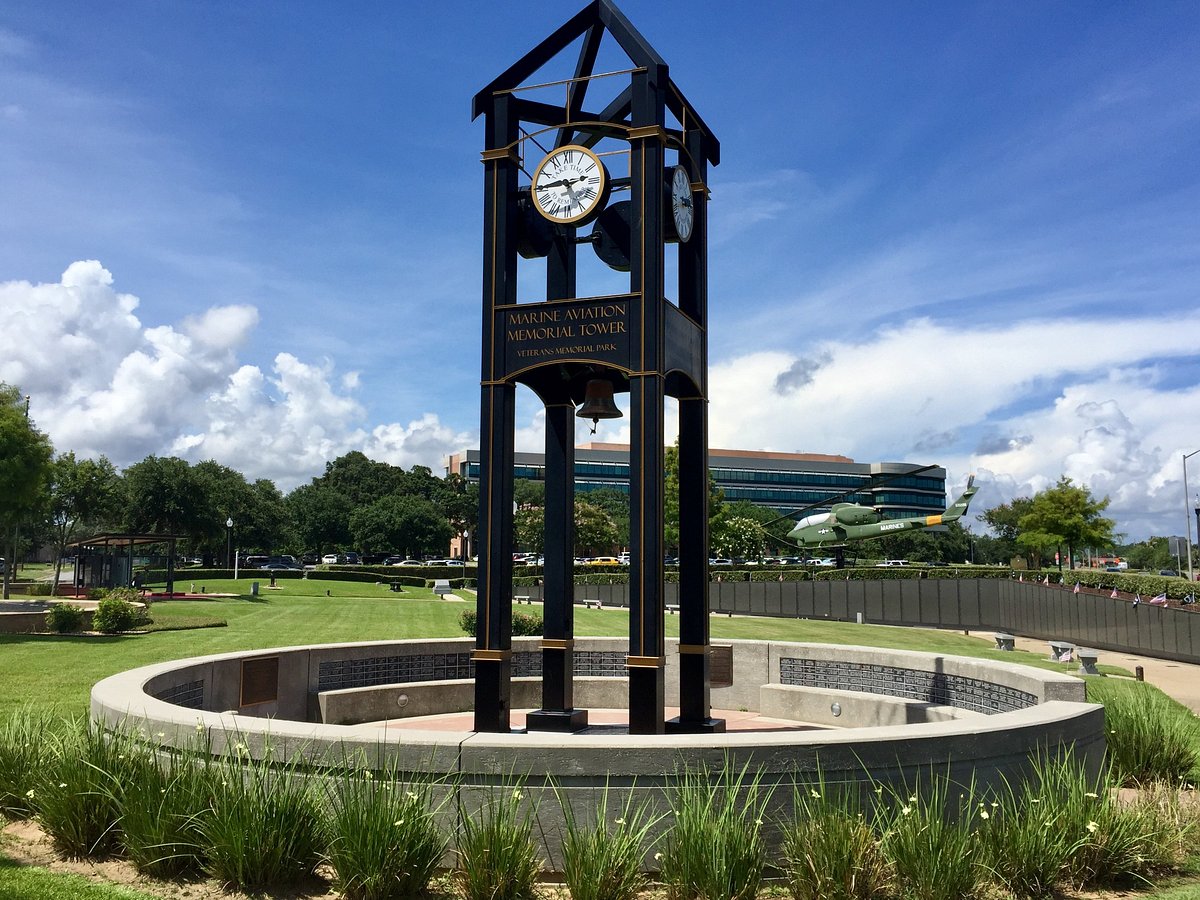 Veterans Memorial Park in Pensacola is a memorial to the men and women who died defending their country, a place of healing for those whose lives have forever been impacted by the horrors of war, and a monument to all who have fallen fighting evil. Built in the loving memory of the nation's army veterans, it pays homage to their heroic sacrifices with exhibits and monuments that are steeped in values such as duty, service, and honor.
Wall South is the park's main memorial and the original reason the park came to be. The black granite wall lists the names of all 58,281 veterans of the Vietnam War and was the first replica of the Vietnam Veterans Memorial in D.C. 
The park is open from dawn till 10 p.m., making it a great option for winding down at the end of a long day with some quiet reflection.
More about our TFVG Author
A seasoned traveller, Dad, and avid sports tourist, James foundered The Family Vacation Guide to share his expert vacation experiences- especially when it comes to being a travelling family man.
Featured in Travel articles such as Travel + Leisure, TripSavvy and SFGate, you know you're reading some of the best vacation tips online.