Some people may opt to enjoy the best that Disney World Resort in Florida has to offer, in terms of its fireworks display, without having to purchase a ticket to the park. If you happen to be one of those people, then look no further.
Here, we will provide you with some handy tips that will allow you and yours to enjoy a mesmerizing fireworks extravaganza without having to set foot on the premises.
Fireworks Boat Cruise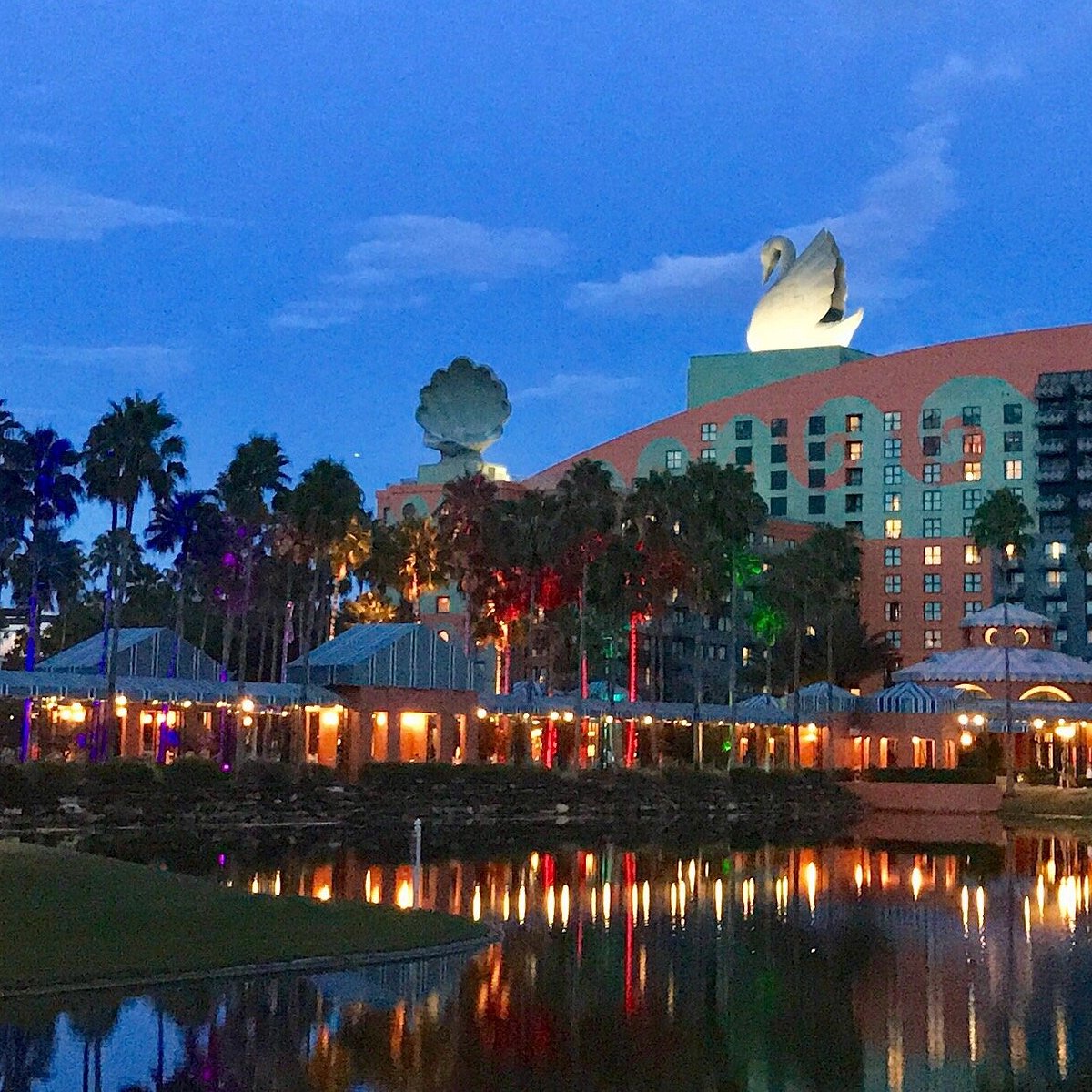 If you want to enjoy the fireworks without having to buy a ticket to the park, then you may want to look into booking a fireworks boat cruise.
For example, you can get in touch with Ferrytale Fireworks: A Sparkling Dessert Cruise if you want to enjoy a cool refreshing beverage and delectable ice cream sundae while soaking in the sights and sounds of Disney's finest.
The cruise regularly sets sail from the Transpiration and Ticket Center before and during 'Enchantment,' which currently provides fireworks and more from the most magical place on earth.
It should be noted that you can book the cruise on either Wednesday or Saturday nights as of this writing. The price for a child between the ages of three and nine is $69-which includes gratuities and tax, while the price for adults is $99 per head.
Options for Those at the Boardwalk
Perhaps you want to gallivant across the boardwalk while enjoying a cool and refreshing ice cream, or you happen to be staying at a resort on Disney's Boardwalk and want to catch a fireworks show before you catch some shut-eye.
Whatever the reason may be, there are ample opportunities for tourists who want to enjoy a stunning fireworks gala from Disney's boardwalk.
The fireworks portion of Harmonious can be enjoyed from any of the available bridges. Of course, if you don't want to watch the fireworks from either of the two bridges you can still enjoy a spectacular show from virtually any section of the boardwalk.
We would recommend the Dolphin Hotel if you want to enjoy a firework display every night of your stay: This is because the Dolphin offers rooms that provide a view of Epcot.
The Capa restaurant at the Four Seasons Resort in Orlando, Florida is yet another hotspot that you and your loved ones can make use of to enjoy a grand fireworks show.
The food is spectacular, and the Capa allows you to enjoy a decadent feast for the ages while soaking in the sights and sounds of the park at the same time. Take advantage of the outdoor observation deck and enjoy chilled red wine while marveling at the fireworks shows at both Disney and the Epcot.
Capa is known for being a beautiful and romantic restaurant that is designed for couples, so it may serve as the ideal booking destination for a first date, anniversary, or Valentine's Day surprise for your significant other.
50th Flavors & Fireworks
There are other locales that you can peruse to enjoy the best and brightest (pun intended) Disney has to offer. The 50th Flavors & Fireworks at Disney's Contemporary Resort allows guests to enjoy a sumptuous banquet from the 15th floor while taking in a superlative fireworks display.
Did someone order a cocktail party with a grand view? The California grill menu offers fresh sushi, decadent desserts to sate your sweet tooth, and a plethora of other native dishes that will delight your palette and leave you wanting more.
It should also be noted that the California grill offers a private terrace that you can make use of if needed. If you happen to be a fan of the award-winning Disney classic 'Enchantment,' then you will be happy to know that the accompanying score of the masterpiece will play while the fireworks light up the night sky.
The price per person is $129, which includes tax and gratuity. Please note that the venue has a dress code that you will need to adhere to. That is, flip-flops, tank tops, torn clothing, and t-shirts that display flashy graphics or vulgar language are not permitted.
The Concourse
The Contemporary Resort may allow guests to enjoy fireworks directly from their room balcony or window if they wish. If your room does not provide an ideal vantage point, then you can still enjoy the festivities from the 4th-floor observation deck.
Simply make a reservation for dinner and enjoy a memorable meal with your significant other while marveling at the cornucopia of magic that only Disney can provide.
We would argue that the 4th-floor observation deck provides the quintessential view of the fireworks from across the Seven Seas Lagoon. The score from the movie 'Enchanted' will also soothe your mind as it takes you to a world of wonder and whimsy where anything is possible.
The Grand Floridian
In Florida, it is said that you either go big or go home. As such, you may be able to book a view of the fireworks show directly from the room that you book. The Grand Floridian also has a spacious beach resort that you can make use of if you prefer to enjoy the show from across the sea.
We would recommend that you make reservations at the Narcoossee's so that you can enjoy a world-class meal while enjoying the fireworks simultaneously with your family.
Closing Thoughts
As can be seen, you don't have to be inside the park to enjoy the grandiose wonders that the most magical place on earth has to offer. The boardwalk offers a myriad of different areas that you can take advantage of to enjoy the fireworks display at Disney.
There are many resorts, beaches, hotels, restaurants, boat tours, and bridges that will provide you with stunning views of the fireworks shows that only Disney can provide.
The (Disney) world is your oyster. Now set forth and make it your own.
More about our TFVG Author