A stay at Disney's BoardWalk Villas in Florida is like taking a step back to the turn of the century. The BoardWalk calls up images of a 1900s BoardWalk and the resort itself is inspired by the Victorian style.
The BoardWalk Villas offer guests a luxury vacation even in the heart of Disney World. The theming, dining, pools, and recreation combine to make your stay magical.
But are the Villas right for your party? Read on for everything you need to know about Disney's BoardWalk Villas.
Overview of Disney's BoardWalk Villas
Address: 2101 Epcot Resorts Blvd, Orlando, FL 32830
Disney guests can choose between three resort levels:
Disney's BoardWalk Villas is a deluxe resort. Accommodations come at a premium, but deluxe resort guests get premium extras like themed pools and late nights at select parks. The resort is within walking distance of Epcot and Hollywood Studios.
The gorgeous resort and its surroundings are inspired by early 1900s Atlantic City. The BoardWalk lends to the atmosphere with nostalgic carnival games reminiscent of Coney Island.
Where Can You Find Disney's, BoardWalk Villas?
Disney's BoardWalk Villas are in the Epcot Resort area. The resort is located on Disney's BoardWalk and Crescent Lake, near the World Showcase side of Epcot.
Room Types at BoardWalk Villas
The BoardWalk Villas offer a variety of room types to suit different family sizes and vacation needs. The resort is split into two sections: Inn and Villas. The Villas have larger rooms while the Inn has more standard hotel rooms.
BoardWalk Inn
Rooms at the Boardwalk Inn section have a few different sleeping arrangements:
1 king bed, 1-day bed
2 queen beds
1 king bed
2 queen beds, 1-day bed
All rooms accommodate up to four adults, except for the one with two queen beds and a daybed, which can sleep five adults.
Guests have an option between three different room types: standard, garden, or water view. The Standard view overlooks the pool or parking area. The Garden overlooks the garden and The Water view overlooks Crescent Lake and the BoardWalk.
Club-Level Service at BoardWalk Inn
Rooms with club-level service are a premium price and have extra amenities for guests who want a luxury vacation. Guests get access to the health club and personalized guest services. They also get access to a concierge service to help with anything needed during a trip.
Guests are also invited to the club-level lounge where they can enjoy a continental breakfast, snacks during the day, and evening wine, cheese, and dessert gathering.
Most club-level rooms are similar to the rooms in BoardWalk Inn, with enough beds to sleep up to four or five adults. Deluxe rooms are slightly larger but don't sleep more. A two-bedroom suite is available for up to nine guests. The Sonora VP Suite has two bedrooms, sleeps up to six, and is over 1700 square feet.
BoardWalk Villas
The Villas are situated on the other side of the BoardWalk resort, closer to the walking path to Hollywood Studios.
Deluxe Studios
Deluxe Studio rooms can accommodate up to five adults. Rooms have a queen bed, a double sleeper sofa, and a pull-down single. Studios include a balcony and a kitchenette with a microwave and fridge
Guests can choose a standard, garden, pool, or BoardWalk view. 
One-Bedroom Villas
One-bedroom villas can sleep up to four adults. It comes with a king bed and queen sleeper sofa. Villas come with a full bathroom and kitchen, balcony, separate living areas, and a washer/dryer.
Guests can choose between standard, BoardWalk, garden, or pool views.
Dining Options at Disney's BoardWalk Villas
The BoardWalk Villas offer a variety of dining options, both inside the resort and outside along the BoardWalk.
AbracadaBar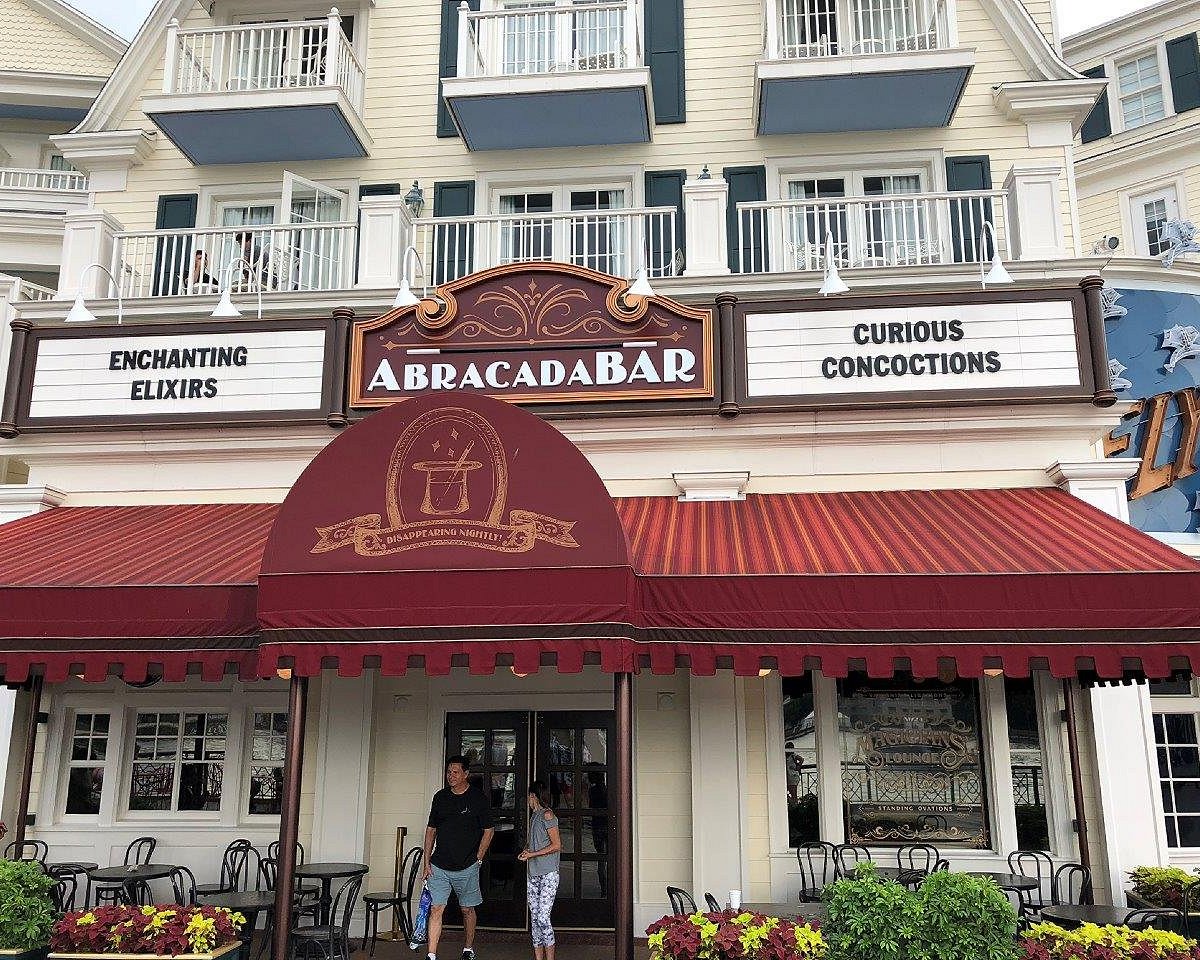 AbracadaBar is themed after turn-of-the-century magic clubs and has a fun, albeit fictional, backstory. The bar offers limited snacks, including pizza, fries, and a meat plate.
The true stars of the show are cocktails. The bar has many signature cocktails, all following the magic theme.
Belle Vue Lounge
The Belle Vue Lounge is located inside the BoardWalk Inn. It's styled after a 1930s lounge with radio shows from the era playing to add to the ambiance.
Stop by in the mornings to grab a pastry and a mimosa. In the evening, you can enjoy a cocktail or wine.
Big River Grille and Brewing Works
Big River Grille is a table service eatery located along the BoardWalk. It contains a microbrewery with some prized brews.
Open for lunch and dinner, the Grille serves pub classics like burgers, quesadillas, nachos, and steak.
BoardWalk Deli
The BoardWalk Deli will give you the feeling that you're walking into a classic New York deli from days past. The deli serves a light breakfast of bagels and pastries.
For lunch or dinner, grab a salad or sandwich, including Reubens, Italian subs, and chicken salad sandwiches.
BoardWalk Funnel Cakes
BoardWalk Funnel Cakes serves up the classic treat along with its signature Caramel Corn Funnel Cake. You can also get cotton candy and fried ice cream.
BoardWalk Ice Cream
No BoardWalk experience is complete without ice cream. This classic ice cream parlor serves up signature sundaes and milkshakes. There are also basic cones and cups in several flavors.
BoardWalk Joe's Marvelous Margaritas
BoardWalk Joe's is a quick-service bar with specialty margaritas and other alcoholic beverages. You can also get a Mickey pretzel or nachos for a quick snack.
BoardWalk Pizza Window
The BoardWalk Pizza Window is a grab-and-go spot for a slice of pizza as you make your way along the BoardWalk. They also serve a limited menu of wine and beer and cannolis if you want a sweet bite.
Flying Fish
The Flying Fish is a signature dining experience on the BoardWalk. The ambiance is both luxurious and welcoming.
The Flying Fish is known for its fire-roasted seafood like shrimp, lobster, and scallops. It also serves steak and grilled chicken.
Leaping Horse Libations
You can stop by Leaping Horse Libations while spending a day splashing in Luna Park Pool. The bar is built like an old-fashioned carousel and fits perfectly with the theming of the pool.
You can enjoy cocktails, wine, and beer while the kids play in the pool. The bar also has some quick-service options if you need a snack, lunch, or dinner. It serves sandwiches, salads, and pizzas along with kids' meals.
The To-Go Cart
The To-Go Cart is a quick-service snack cart located along the BoardWalk. It's a great spot to stop for a quick bite while on your way to Epcot or when coming back for the evening.
The Cart serves basic eats like hot dogs, corn dogs, sandwiches, and chicken tenders. Be sure to check out their specialty fries like carne asada fries or pulled pork fries.
Trattoria al Forno
Trattoria al Forno is a table service restaurant serving classic Italian foods. Like an Italian kitchen, the restaurant is known for its cozy atmosphere.
The Trattoria serves breakfast and dinner. Breakfast includes the standard fare like omelets and French toast, but with an Italian twist.
Dinner includes classics like lasagna, chicken parmesan, steak florentine, and gourmet pizzas.
Pools at Disney's BoardWalk Villas
The Villas have three pools. Luna Park Pool is the feature pool. It's modeled after a classic carnival. The waterslide looks like a wooden roller coaster and empties into the pool through a clown mouth.
Elephants are lining the pool, spraying water and there is daily entertainment and games for the whole family. A small kiddie pool is nearby. There's also a whirlpool and a bar with drinks and snacks to give guests the ultimate pool day.
For adults looking for a quiet swim, there are also two leisure pools on the property.
Other Things to Do at the BoardWalk Villas
The BoardWalk Villas is a unique Disney resort in that it has its own recreational activities along with amenities along the BoardWalk for guests to enjoy. Be sure to schedule a rest day during your visit to enjoy all the area has to offer.
Campfire Activities
Guests can enjoy campfire activities like stories and singalongs on Mondays, Wednesdays, Fridays, and Saturdays near the Villa Leisure Pool. Activities last from 5:00-7:00 PM.
Movies Under the Stars
Once the campfire ends, it's time for Movies Under the Stars. You and your family can enjoy a Disney film while playing in the pool.
Bike Rental
The BoardWalk and the Inn and Villas areas all have great places to explore by bike. You can rent a bike or a Surrey bike for two, four, or six people. Cruise along the BoardWalk or enjoy one of the nature trails around the resort.
Fishing
Anglers can book a two- or four-hour fishing excursion on Crescent Lake. Disney provides everything you need, including a guide.
Tennis
Guests of the BoardWalk Inn and Villas can play tennis on one of the courts near the Community Hall. The courts are first-come, first-serve and there's no fee to play.
You can bring your equipment or rent equipment inside the Community Hall. Rental is free for DVC guests.
Playground
The Crazy House Playground isn't far from the Luna Park Pool. It has a couple of slides and a climbing area. It's a good place for the kids to run around while taking a day off from the parks.
Arcade
There's an arcade in the BoardWalk Resort called Side Show Games. It's near the Luna Park Pool. You can get a game card that you can also use at other arcades in Disney World.
Night Life
Many people opt to stay at the BoardWalk Villas because it's one of the only areas on the property with a thriving nightlife. The area can get a bit noisy at night, but that's all just part of the fun. Be sure to check out the BoardWalk's two clubs along with some of the bars in the area.
Atlantic Dance Hall
The Atlantic Dance Hall has Art Deco theming and a ceiling with stars. You can get your groove on to popular hits from the 80s and 90s along with contemporary pop music. There's also a balcony for you to take a rest from dancing.
Jellyrolls
For a different experience, Jellyrolls is a dueling piano bar. You can sit back and enjoy a drink while watching the piano players duke it out to some of the radio's biggest hits.
Amenities
Guests at the BoardWalk Villas enjoy several amenities including:
Complimentary transportation to the parks
Housekeeping services
Free WiFi
Free parking at the parks
Business center
Shopping
There are several places to shop for necessities, souvenirs, and more in the Villas and the BoardWalk area.
Dundy's Sundries
You can find Dundy's Sundries near the lobby. It has souvenirs, BoardWalk gear, and various items you may have forgotten to pack.
Wyland Galleries
Robert Wyland is a marine wildlife artist who also paints Disney-themed artwork. You can stroll around his gallery and buy a print. On certain occasions, you can meet Wyland at the BoardWalk.
Screen Door General Store
The Screen Door has lots of Disney souvenirs. It's also a small grocery store with milk, frozen foods, pantry basics, snacks, wine, and beer. For DVC members, the store will deliver to your room.
Disney's Character Carnival
Character Carnival has Disney-themed merchandise like clothing, housewares, souvenirs, and more.
Thimbles & Threads
If you want BoardWalk-themed items, then Thimbles & Threads is the place to stop. The store has clothes and other gear with the BoardWalk logo.
Pin Station
The Pin Station is a small store near Thimbles & Threads. You can buy Disney pins for your pin trading collection, including some you can find anywhere else in the parks.
Parking
All parking is located behind the resort. The cost for parking is $25 per night for standard parking and $33 nightly for valet parking. DVC members and guests with a valid handicap pass don't pay for parking.
Checking In and Checking Out
Guests can check in beginning at 4:00 PM at the BoardWalk Villas (3:00 PM for other rooms). You can check in at the front desk or do an online check-in through the My Disney Experience (MDE) app. You can check in earlier and if there is a room available, you may be able to get into your room early.
If you want to go to the parks before your check-in time, then you can leave your luggage with Bell Services. They'll hold your luggage and place it in your room when it's ready.
Check-out is at 11:00 AM. You can use the MDE app to check out. If you forget, the system will check you out automatically. You can leave your luggage with Bell Services while you enjoy the parks for the rest of the day.
Getting to the Parks From Disney's BoardWalk Villas
Disney offers guests at the BoardWalk several options for convenient and fast travel to each of the parks.
Epcot
They can also walk to Epcot and then take the monorail to Magic Kingdom. The walk to Epcot is seven minutes, but you enter through the International Gateway and will need to walk to the front of the park. The monorail ride is between ten to 20 minutes.
Hollywood Studios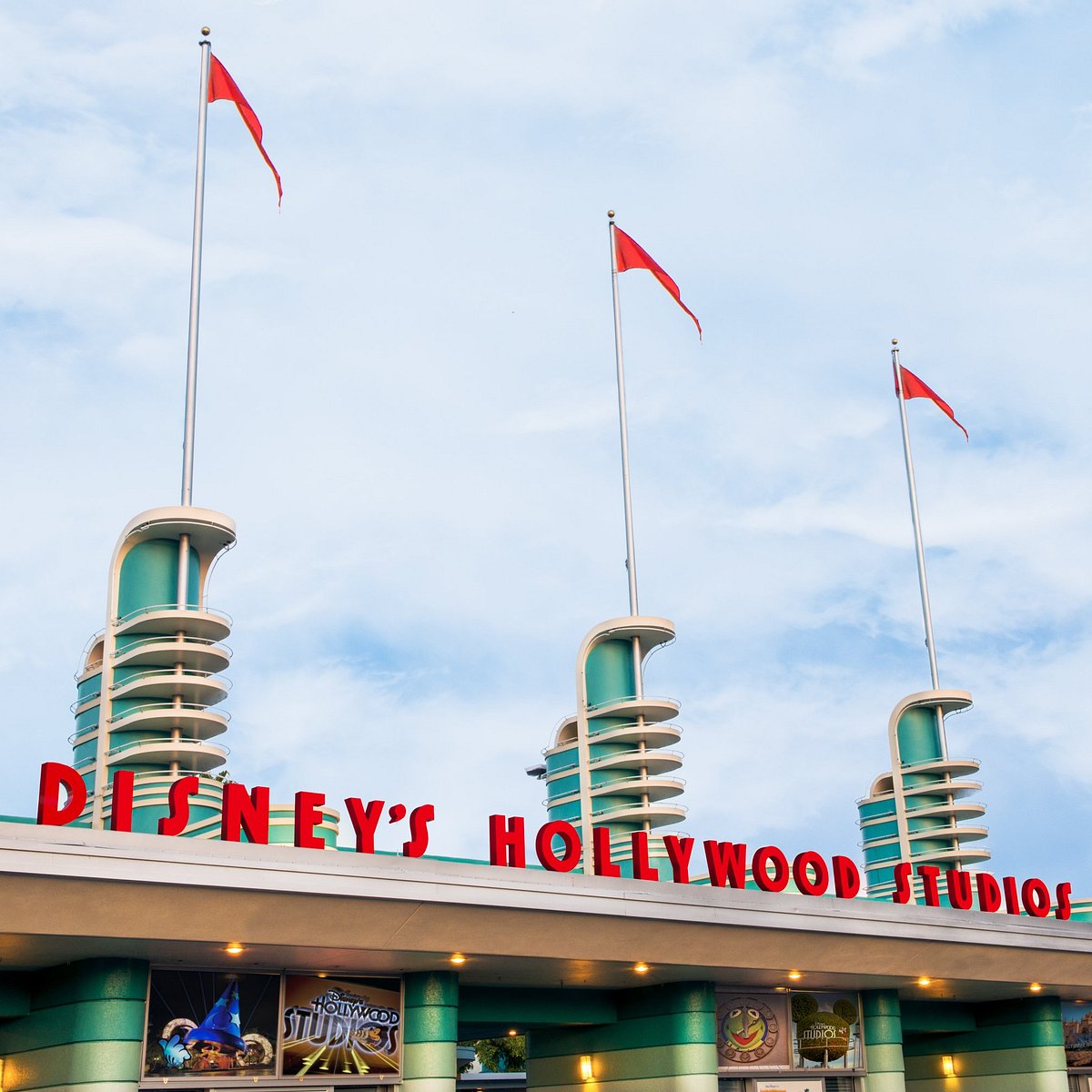 Guests may also take a boat to Hollywood Studios. The ride takes about 20 minutes. There's also a walking path along Victory Way. You can make the walk-in in ten-20 minutes.
Magic Kingdom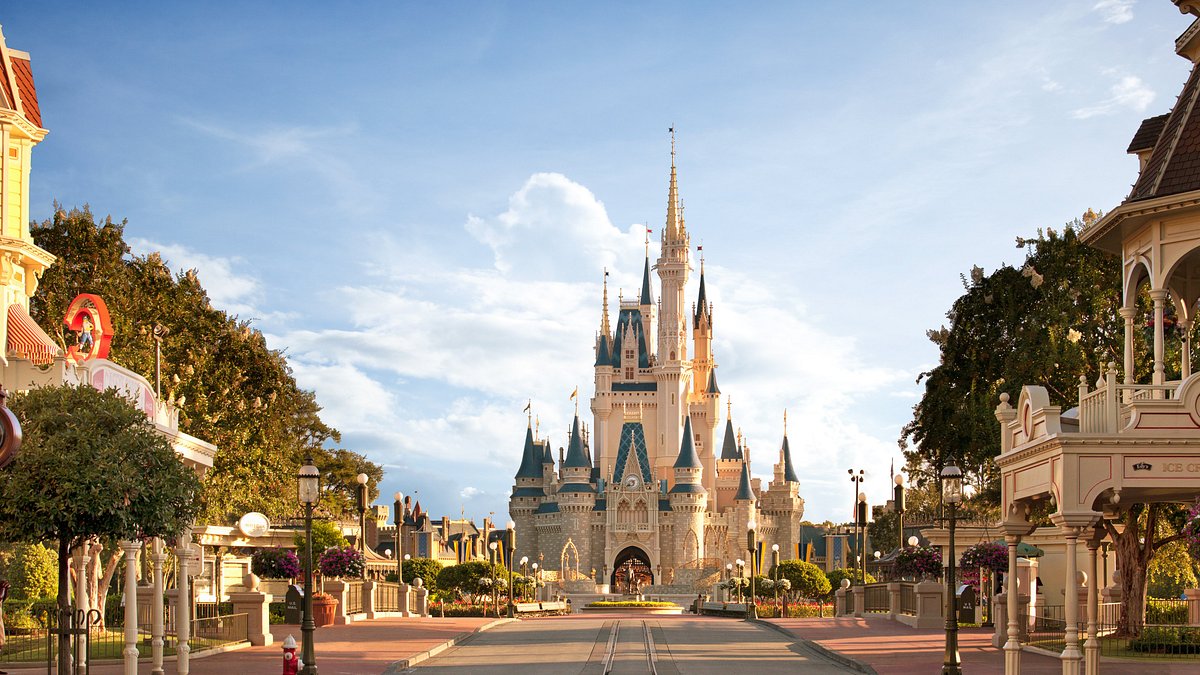 Guests have two options to get to Magic Kingdom. They can take the bus which runs continuously and takes about 20 minutes.
They can also walk to Epcot and then take the monorail to Magic Kingdom. The walk to Epcot is seven minutes, but you enter the International Gateway and will need to walk to the front of the park. The monorail ride is between ten to 20 minutes.
Animal Kingdom
Guests can take the bus to Animal Kingdom. The ride usually takes about 20-25 minutes.
Disney Springs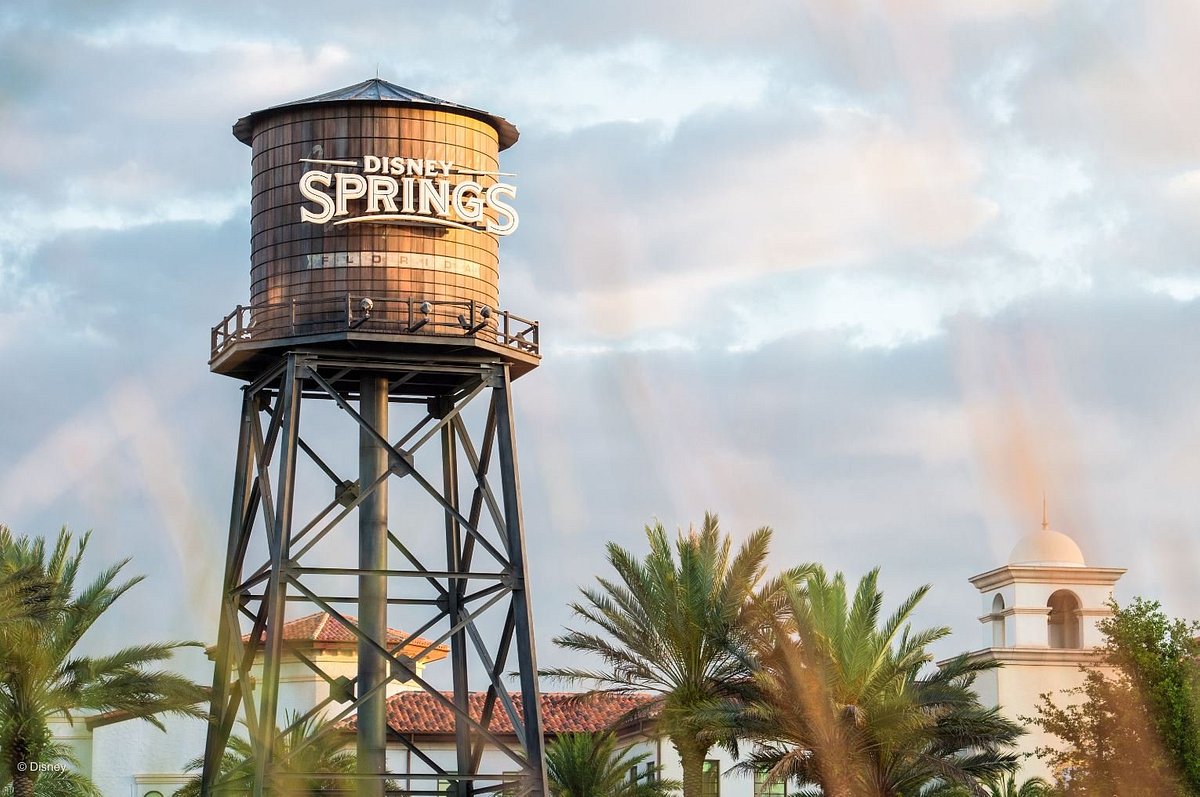 A bus runs from the BoardWalk Villas to Disney Springs. The trip is around 30 minutes.
Are Disney's BoardWalk Villas Part of the Disney Vacation Club?
The BoardWalk Villas are part of the DVC. Anyone can stay at the Villas. If you're a DVC member, you can use your points to rent a room there.
Disney's BoardWalk Villas: Pros and Cons
As with most Disney resorts, there are positives and negatives with the BoardWalk Villas. You can use these pros and cons to assess if the Villas will give you the vacation you want.
Pros
Some of the best things about the BoardWalk Villas include:
Proximity to Epcot and Hollywood Studios
Fun things to do on the BoardWalk
Larger rooms available
Cons
A few disadvantages to Disney's BoardWalk Villas include:
No food court
Lack of Disney theming
Final Thoughts
The BoardWalk Villas can be a wonderful place to spend your Disney vacation. While it may not be the best choice if you're traveling on a budget, if you plan on spending a lot of time at Epcot and Hollywood Studios, it may be worth it. It's also a great option if you're drawn in by the BoardWalk and its nightlife.
More about our TFVG Author