Being a Florida resident with easy access to Walt Disney World has many perks. One of those perks is having discounted experiences such as park tickets, hotels, annual passes, and more. In 2022 Disney updated their Florida Resident experience with a new discount on park tickets. Using this discount can save you tons of money on your vacation, no matter how long your stay is.
With amazing ticket deals and services like Genie +, you can customize your vacation to fit your needs and have a magical experience. If you are a Florida resident and want to take advantage of the many discounts offered this article will help you navigate it all.
How do Disney World Tickets Work?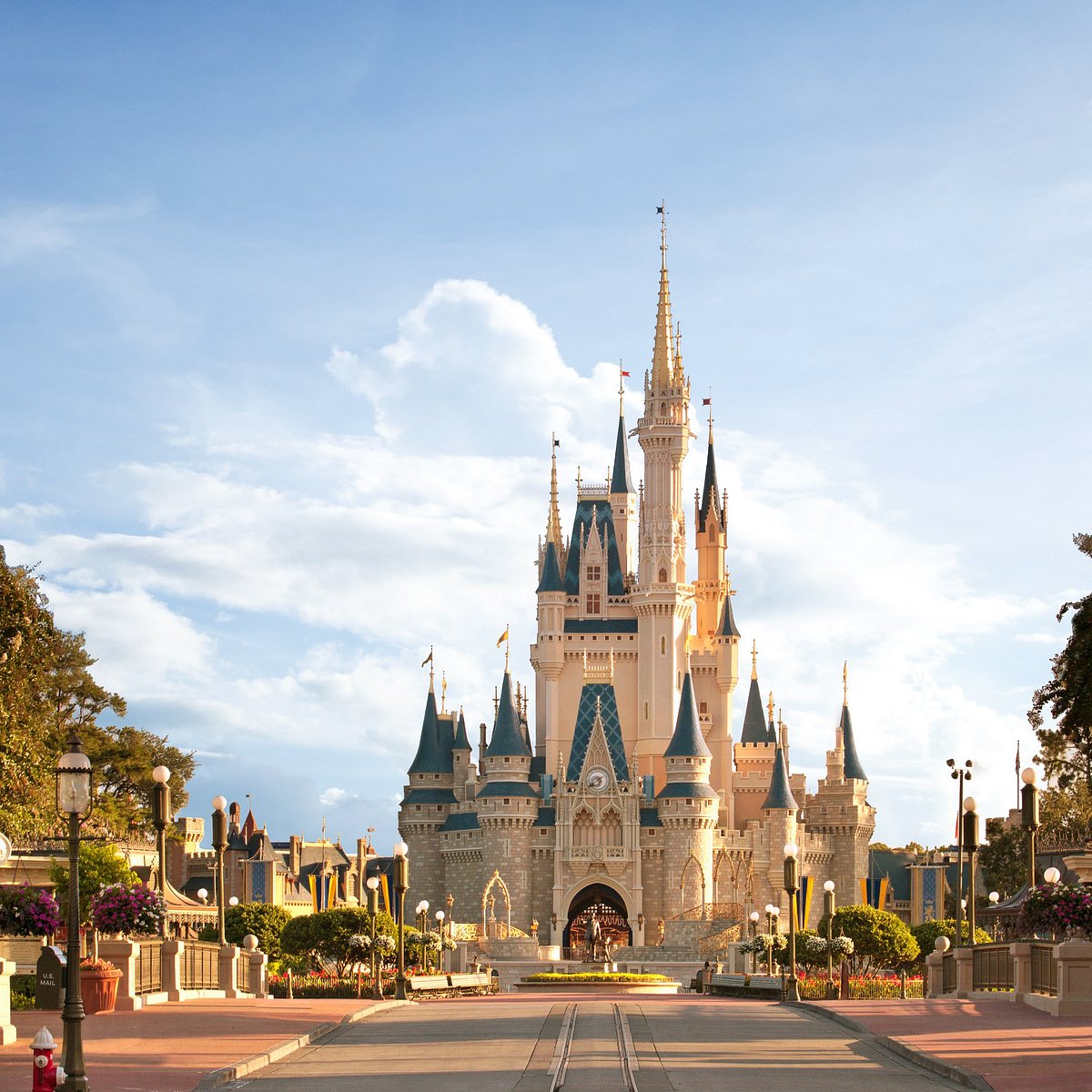 Currently, when buying tickets for Disney World, you must purchase your ticket and then make a reservation for that park on a specific day. You can do so on the Disney World website or the My Disney Experience App. On the app, you can buy tickets, make park reservations, make dinner reservations, book hotels, and more.
Using the app makes buying your ticket easy and convenient. You can then add the theme park ticket to your digital phone wallet. This allows you to scan into the park using your phone, so you won't have to worry about holding on to a physical ticket.
You can purchase tickets for one day at a time or for multiple days. This all depends on the length of your vacation and how many parks you wish to visit. If you're staying for four days and want to experience all four parks, you can do a 4-day park pass.
If you're only staying for three days but still want to visit all four parks, there is the park hopper ticket.
Purchasing park hopper tickets will cost more. With a park hopper, you can start at the park your reservation is for, then at 2 pm, you can hop into any other theme park you want to visit. Park hoppers are a great option for people who want to maximize their time in the parks and don't have many days to do so.
Proof of Residency
Since the discount depends on being a Florida resident, there is a process to prove your Florida residency. There are many ways to prove you are a Florida resident to receive the ticket discount. The first way is a form of ID. Your form of ID can be either a Florida driver's license, a state ID, or a military ID. If you do not have an ID, you can use proof of residency in the form of a mortgage bill or utility bill.
Other options also include your car registration, car insurance, or home insurance. You can also bring in any government-issued bill with your name and a Florida address below it.
The My Disney Experience app now features a way for you to prove your Florida residency using the app. Going through the app offers an easy, convenient way to prove your residency. If you're unsure if the documents you have will be enough, you can double-check on the Disney website to be safe.
How Much Are Discounted Tickets?
As mentioned above, the Florida discounted tickets come in various ways. They have multiple-day options from a single day to 4 days. These can either include park hopper or single park tickets with a reservation to that single park.
One aspect that can be overlooked, is the tickets can have blackout dates throughout the year. It's always best to check the Disney website to be sure, but blackout days can appear during peak times. If you were trying to buy a 4-day park ticket, there could be days the park you want is blocked out.
This is important because when you select the days you will use those tickets, you must use them within a week. It's always better to be safe than sorry, making sure you won't be blocked out from the parks you want to visit before buying your ticket.
Depending on how many days you want your ticket for, the discount will vary. The 4-day park ticket has up to 40% off regular pricing. The 3-day park ticket has up to 30% off. One-day tickets with a park hopper start at $109, depending on which day and park you choose.
It's always a great idea to plan your trip to maximize your savings. If you only want to go for one day, it may be worth it to get the park hopper option with the discount so you can switch parks on a whim if you desire.
If you've been wanting to spend some well-deserved vacation time there and don't want to visit all 4 parks but want big savings, go to one of your favorite parks twice! It will be worth it once you incorporate the 40% discount.
Where Can You Get Disney World Tickets
There are three ways to purchase Florida resident discount tickets. The first option is at Disney Springs or any guest service locations and ticket booths. You can go in person with your valid proof of residency and purchase the tickets at the location. The best option is Disney Springs because it tends to be less busy at their ticket center, and you don't have to pay to park if you don't plan to hit the parks that same day.
The other options are both virtual. You can use your mobile device and log into my Disney Experience app. Through the app, you can verify your Florida residency and purchase the tickets with the added discount. This option is very convenient because the tickets will appear automatically on your app, and from there you can easily add them to your Apple wallet.
If you don't want to use your phone, you can use your computer and head to the Disney website. You can verify your residency on the website as well and purchase the tickets. From there they will likely be an option to send the theme park tickets to your email, or they can appear on your My Disney Experience account.
Whichever option you choose to purchase your Florida resident discount tickets, it's always best to make sure you have proper proof of residency to avoid any issues.
Disney Genie Services
A major perk to the Disney theme parks is the Disney Genie services. Disney Genie is a feature you can use once you have purchased valid park tickets for your visit. With Disney Genie, there are a variety of services and tips that will help you navigate your day through the parks.
Some services Disney Genie and Disney genie plus can do for you include, making lightning lane reservations. This one is the most helpful because it's a great way to avoid long lines throughout the day.
If you have limited time to enjoy the park, using the lightning lane for longer lines will expedite the process. Using lightning lane is not free with your ticket and does incur an additional fee depending on the ride. Some more popular rides tend to cost more than less popular rides.
Another service of the Disney genie is tips and tricks. The app will see what lighting lane you have reserved, and what parks you are going to. It will give you tips and tricks, so your park day is full of fun. It will suggest times to get in line for longer wait rides and even dining reservations periodically.
Disney Genie is a great tool for your vacation and will accommodate you and your family, so you have the most magical time possible. The app will continuously update throughout the day based on where you've been. You will be informed of upcoming shows and experiences you won't want to miss.
Water Parks
Disney has two waterparks that are open during select times of the year. Disney's Blizzard Beach and Typhoon Lagoon. Similar to the theme parks, there is also a Florida resident discount that can be used to experience the waterparks.
Typhoon Lagoon offers a 2-day ticket for the water park at $69 for Florida residents. This lets you experience all the water park offers, from food to rides, relaxation, and more.
Park Hopping
Park hopping is a great way to maximize your time in the parks. If you don't have much time to spend in the parks during your vacation but have multiple parks you want to explore, park hopping is a great choice.
Florida resident discount tickets have multiple options that will allow you to park hop around to different parks on the same day.
If you were to purchase the 3-day park pass with the park hopping option at a 30% discount, you could go to Magic Kingdom on the first day and hop to Epcot for dinner. Hit Animal Kingdom on the second day and hop wherever you'd like for dinner. And even do Hollywood Studios on the last day and visit Epcot one last time that evening.
Your options are endless with park hopping, so don't be afraid to take advantage of the savings you'll get.
Annual Passes
Annual passes like park tickets are also eligible for a Florida resident discount. The annual pass program has several options available for Florida residents depending on how often you're looking to go.
Similar to buying tickets, you have to show proof of residency to qualify for the discount which you can do at Disney Springs or online. If you can't prove your Florida residency with the website, you can go to the Disney Springs ticket center. There they can help you further. Or you can call the number for ticketing and attempt to reconcile the situation.
When buying an annual pass, they all come with park hopping capabilities automatically. This means no matter what park you have made a reservation for on whatever day you can hop to any other park after 2 pm. This makes it easy to experience everything you want without worrying about special tickets or park reservations.
Annual Pass Packages
Annual passes also include several upgrades at an additional cost. If you are a fan of photo passes, you can upgrade to the memory maker package for $99. This allows you to take advantage of all the photo pass locations throughout the parks at Disney Springs.
Rather than having to pay for that photo you took on the Rockin roller coaster, it will automatically be available to you via your Disney Experience app.
Another add-on you can include is a water park and sports option which is also $99. This package will give you access to both Blizzard Beach and Typhoon Lagoon. This is great for the seasons the water parks are open and gives you easy access to enjoy.
If you are a fan of sports, this gives you access to both golf courses at Oak Trail, along with the miniature golf at Fantasia Gardens and Winter Summerland. To top it all off, you will have access to the ESPN World Wide Sports Complex. If you're looking for added benefits beyond park access, adding the sports and water package is a great choice.
Annual Pass Levels
There are three tiers to the annual pass system. The system includes the Sorcerer pass, Pirate Pass, and Pixie Dust pass. Each one has exclusive benefits, and the costs will vary depending on what you're looking for.
The Pixie Dust Pass is the cheapest of the three options. This pass is for Florida residents only and is $399 plus tax. If you do not wish to pay all at once, Disney offers a flex pay option that allows you to pay a downpayment and the rest with monthly installments.
With the Pixie Dust pass, you can enter the parks on weekdays. All weekends and holidays are blacked out, which equates to around 45% of the year or 161 blackout dates. You can make up to 3 park reservations at a time.
The Pirate Pass is the second tier and is $699 a year. There are only 75 blackout dates, and you can reserve four days at a time. While most holidays are blacked out, you can go on the weekends, excluding holiday weekends.
The highest tier is the Sorcerer's Pass. This pass is only available to Florida residents, along with Disney vacation club members. The Sorcerer's Pass is $899 annually and has 18 blackout dates. You can make five park reservations at a time, and the blackout dates will be around Thanksgiving and Christmas.
This is the highest tier available exclusively to Florida residents, although there is a higher tier pass that is available to anyone.
Final Note
Navigating all the tips and tricks to the parks can be difficult. Never be afraid to ask any Disney cast members for help. If you are having issues purchasing a resident discount ticket or pass online, you can always go in person or call their toll-free number. The Florida resident discount is a great way to enjoy Disney magic at the parks with many added perks you don't want to miss!
More about our TFVG Author