If you're planning a family vacation to the theme parks in central Florida, you're in luck.
The best Orlando area theme parks are all relatively close to each other. In this article, we'll look specifically at how to travel between SeaWorld and Walt Disney World.
You have many options to consider, so buckle up!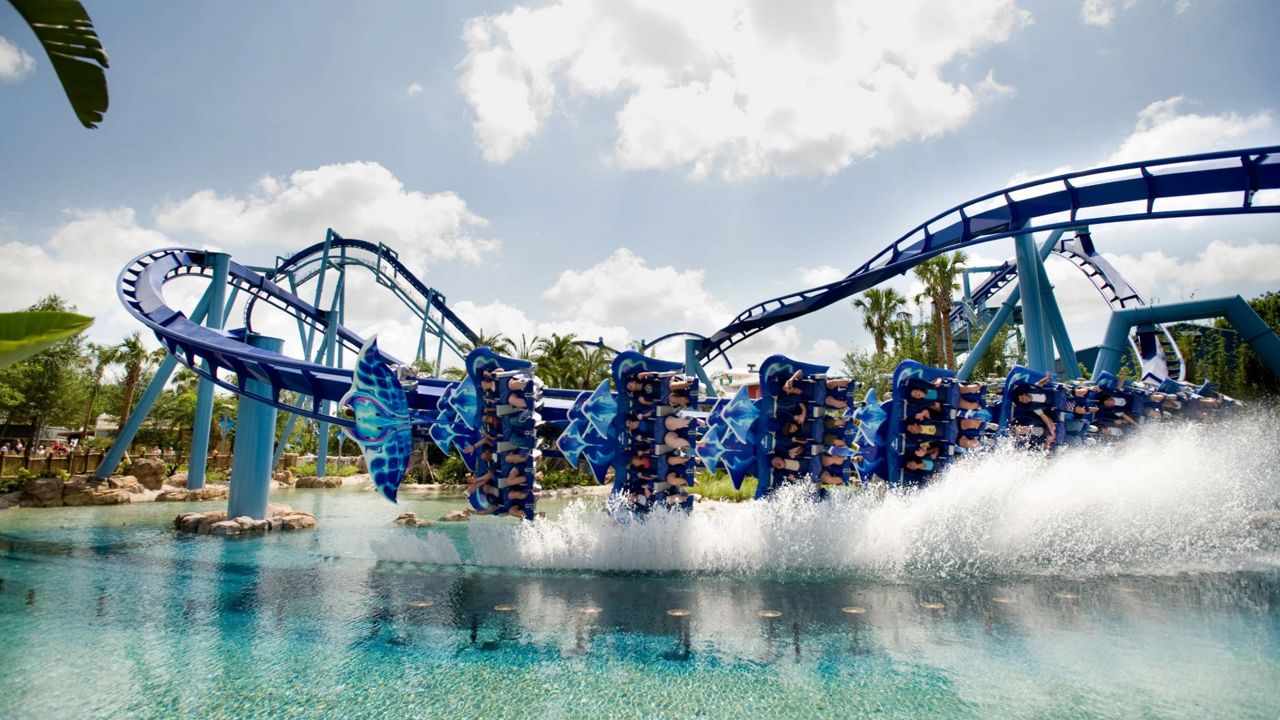 Locations and Distance
So, how far is SeaWorld from Disney World? The two parks are only about seven miles apart from each other, but it may seem farther depending on traffic. SeaWorld is located at 7007 Sea World Drive, Orlando, FL, 32821. Walt Disney World occupies a large property, but its main address is 1375 E Buena Vista Drive, Orlando, FL, 32830.
It usually takes about 15 minutes to get from one location to the other. 
SeaWorld:
Walt Disney World:
The easiest way to travel between them is usually to take Interstate-4. Head west when going from SeaWorld to Disney and east when you're going the other way. Orlando traffic can be brutal, though, so we recommend checking local traffic reports before departing since surface streets might be quicker.
Exit Sea World onto Central Florida Parkway. Use the left two lanes to turn onto I-4 toward Tampa. Take exit 67 off of I-4 and merge onto Epcot Center Drive. Continue straight until you arrive at Walt Disney World property.
How to Get From SeaWorld to Disney World
There are several ways to travel from SeaWorld to Disney World, and most of them are very easy. We've included some special recommendations for families with children traveling in the area.
Drive Your Vehicle or a Rental
Most people in Orlando drive their own cars when they go from place to place, and it's not a difficult city to navigate. What's more, when you're going from SeaWorld to Disney World, the roads are well-traversed and well-marked; it's mostly highway.
If you live within a few hours of central Florida, it's probably easiest to drive your car to get to your family vacation. If that's the case, taking your vehicle from SeaWorld to Walt Disney World is more than likely your best option.
The same applies if you decide to rent a car for your family trip. As a popular vacation destination, Orlando has many car rental options. While Disney makes it easy to get around their properties, they aren't as gracious for non-Disney parks like SeaWorld.
While rideshares can make traveling in a place like Orlando much simpler, if you have little kids with car seats, strollers, and diaper bags, it becomes more trouble than it's worth. In that case, a car—whether a rental or your own—might be the only option.
At the same time, though, it's an added expense on what's already sure to be a costly trip. Rental car prices vary widely depending on the size, make, and model of the car, time of year, and more, but it's comparable to any other major city.
What's more, you have the added headache of navigating an unfamiliar city. Carefully plan how you will get to everywhere you want to visit and decide if a rental car is the right decision.
Use a Ride-Share Service
Rideshares are services like Uber and Lyft, where you "order" and pay for a ride on a smartphone application. Your driver comes to pick you up wherever you are and brings you to your destination.
If your children are older and no longer need booster seats or car seats, then rideshare is an even better option for your family. However, you need to make sure you order a suitable size ride.
If you're traveling with more than three members of your family, be sure to ask for the correct size vehicle to fit your entire party. Also, consider whether you need an even larger car to accommodate backpacks and other gear you need for a day in the parks.
Rideshare costs are determined mainly by supply and demand, so your price depends on when you travel, what type of car you need, and other factors. For example, an Uber during a peak time for a group of four costs about $50.
Hail a Taxi
Like a rideshare, cabs are another way to get from SeaWorld to Disney World. At either park, cabs typically hang around in a designated area. Alternatively, you can call a taxi dispatch like Orlando Taxi 24 or Taxi Orlando. Unlike ride shares, though, you pay for a cab by the minute or mile, so you'll need to get that information directly from your driver.
Take Public Transportation
Orlando is a driving city, and most adult residents have vehicles. That means that the public transportation system isn't as good as it could be. Still, it's an option for families to get from SeaWorld to Disney World. You'll need to do some research and explore the various options available.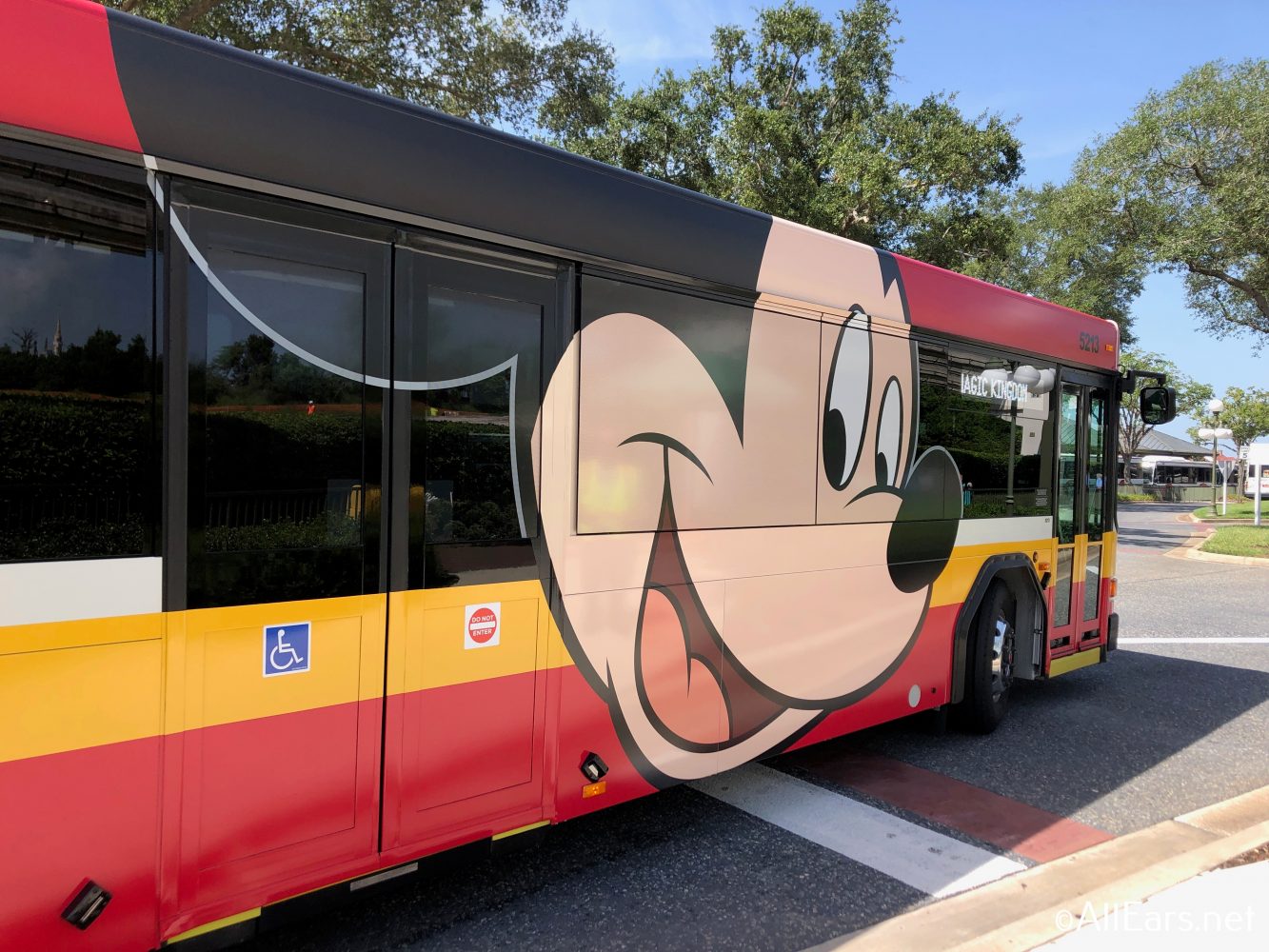 Stay in a Hotel with Shuttles to Both
Walt Disney World hotels do not provide transportation to any theme parks off their property. However, other hotels offer shuttle services to SeaWorld, Disney World, Universal, and other attractions.
Every popular hotel chain has multiple locations in the area, as millions of people travel here every year. To find a hotel with shuttle service to numerous theme parks, visit travel review websites and search. Keep in mind, though, that these shuttles might make stops at multiple tourist destinations, so the trip could take longer.
Use a Car Service or Limo
If you want to give your family a special treat, consider hiring a car service or even a limousine to take your family from place to place. Companies like Orlando Limo Ride have reasonable prices.
The Best Way to Get From SeaWorld to Disney World
The best way to get from SeaWorld to Disney World depends entirely on your family's needs. Weigh whether you need the convenience of your own vehicle, whether you'll be comfortable on a city bus, and the many other factors that apply to you.
Whatever you choose, drive or ride safely and enjoy all of your family vacation, even travel time!
More about our TFVG Author
A seasoned traveller, Dad, and avid sports tourist, James foundered The Family Vacation Guide to share his expert vacation experiences- especially when it comes to being a travelling family man.
Featured in Travel articles such as Travel + Leisure, TripSavvy and SFGate, you know you're reading some of the best vacation tips online.