Disney Springs in Florida is one of the most extensive entertainment outlets on Disney property. About 120 acres and 150 venues to enjoy, there's no shortage of things you can do. But is Disney Springs open on Thanksgiving?
Thankfully, yes! You can enjoy Disney Springs on Thanksgiving, and most other holidays as well! Read on for a quick guide on what to expect from Disney Springs during the Thanksgiving season.
Thanksgiving Dinner at Disney Springs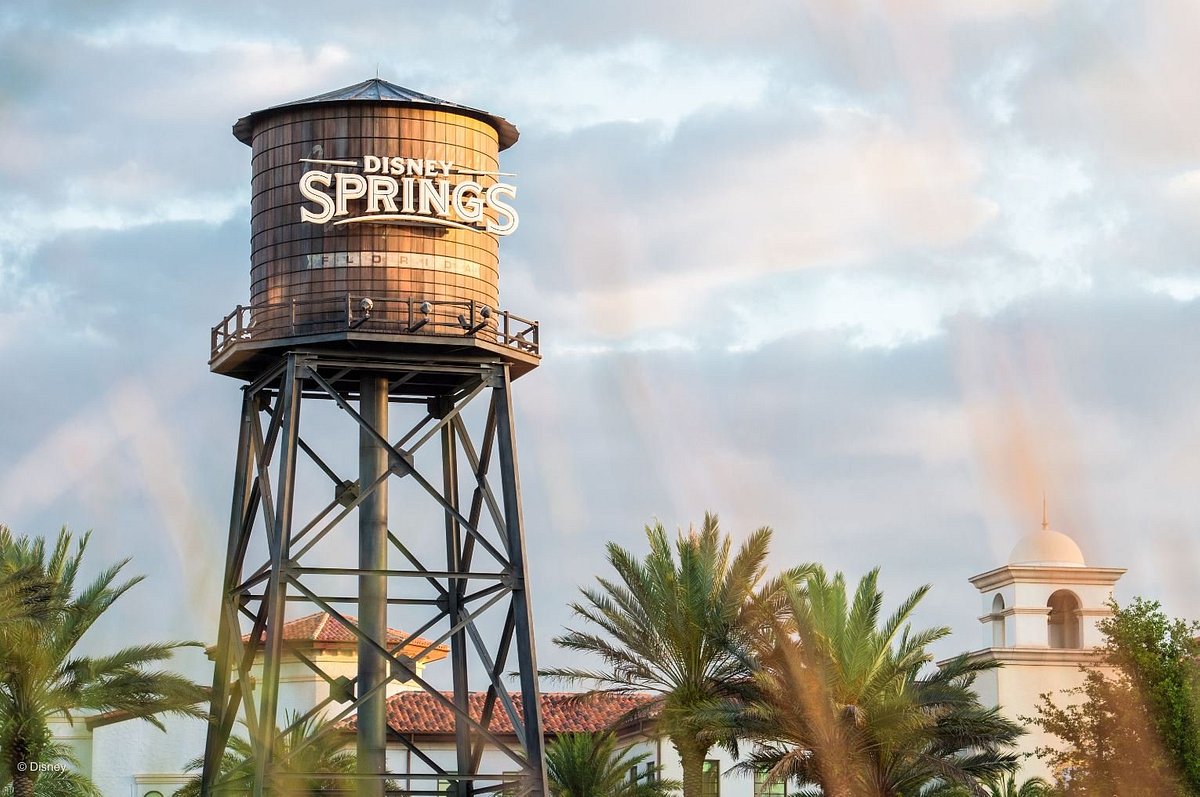 Before we discuss anything, Thanksgiving is known for its feasts and seasonal food items. Will you be able to get your hands on a classic Thanksgiving Dinner on Disney property?
You will! There are dozens of outlets that sell food, and nearly all of them have some sort of special going on for Thanksgiving. More American-style food outlets are going to sell the more classic Thanksgiving items, but you can still enjoy the full menu of other places.
One stand near Uniqlo sells poutine and has been known to have Thanksgiving-style poutine. It's a great quick Thanksgiving snack to share for the holiday!
You can also find a Turkey Burger at the D-Luxe Burger stand. Complete with turkey, fried butternut, mozzarella, and bacon-cranberry jam, it's Thanksgiving on a bun! The Edison offers a traditional Turkey Dinner for adults and kids alike.
One restaurant that deserves a specific shoutout is harder to find than others! Enzo's Hideaway is tucked away beneath a bridge and can easily be missed even after multiple visits to Disney Springs. For Thanksgiving, they roll out a specific menu for visitors that can find the Hideaway.
Every restaurant has its menu and celebrates the holiday in a unique way. Look ahead to see if you can find the menus posted online so you can properly plan out your holiday dinner.
How Crowded Is It?
What sort of crowds should you expect for the holiday? Unfortunately, you shouldn't expect to have a lot of breathing room anywhere on Disney property.
Thanksgiving brings plenty of fans and tourists to Disney property. You'll find Disney Springs completely packed with lines everywhere, even the restroom! Many of the restaurants will have long lines as everyone tries to grab their Thanksgiving dinner.
Transportation
Getting to Disney Springs around the holidays can prove difficult. If you're visiting, driving a car can leave you stuck in traffic for an hour. The issue is exacerbated by continuous construction around the Disney property, especially near the entrance of the property or on Hotel Blvd.
You also might find parking a slight headache. There are multiple massive parking garages that can fit hundreds of cars with ease, but there's also a record-high number of visitors!
All that said, taking an uber or ridesharing is a great alternative. There are plenty of places to be dropped off, and if you're staying at a nearby Disney property, you can take a shuttle or bus to Disney Springs instead!
If you go for a bus, keep an eye on the bus times! You run the risk of staying past the last bus and having to order a taxi back to your hotel.
How's the Weather?
Around the Fall, the weather in Florida is tough to predict. Disney Springs is located in Orlando, Florida, which means you'll deal with Florida weather.
In November, you might luck out on more moderate days as the weather starts turning towards winter. However, it's just as likely to find a day in the high eighties or nineties.
Because of this, you should dress for warm weather and bring something to warm yourself up just in case you find a chilly day. Rainy weather is far from unusual, so don't hesitate to bring an umbrella! Floridian weather is notoriously hard to plan for, so come prepared.
Special Events
What special events should you expect during the Thanksgiving season? Plenty is going on, though not as much as some holidays like Halloween or Christmas.
You can find some Thanksgiving-themed entertainment on the stage near the Disney store. Going past that, there might be some street performers, though these usually aren't necessarily Thanksgiving-themed.
Overall, the primary draw is going to be the food. Thanksgiving Day will be packed, so if you're coming for dinner, do your best to have reservations well ahead of time. Otherwise, you should expect to stand in a line for a good while.
Bright Decorations
Of course, there's more than just food to enjoy. While there may not always be a specific event, the decorations throughout the park give a fantastic Fall feeling.
You can enjoy a stroll through the park, especially on the south side of the lake. Walking through the hanging lights, dense trees, and adorable storefronts invokes a lovely feeling of togetherness as the holidays continue.
Encroaching Christmas
If you're the type of person who hates seeing Christmas decorations early, there's some bad news for you. You'll likely see some Christmas decorations not only in Disney Springs but on any Disney property. You might even find a massive Christmas tree located in front of the Earl of Sandwich shop.
Christmas decorations go up just after Halloween for Disney. The encroaching holiday is one of the many reasons you'll find the parks so busy around Thanksgiving. Many people come to visit for the holidays and try to squeeze in just after Thanksgiving to beat the Christmas crowd.
Past this, you should also expect Christmas shoppers. There are some goods that you can only find in Disney Springs, so visitors and locals alike swarm these shops to grab some goodies for holiday gifts. There's even a Christmas shop that's open all year, where you can grab ornaments and themed souvenirs!
Visiting the Springs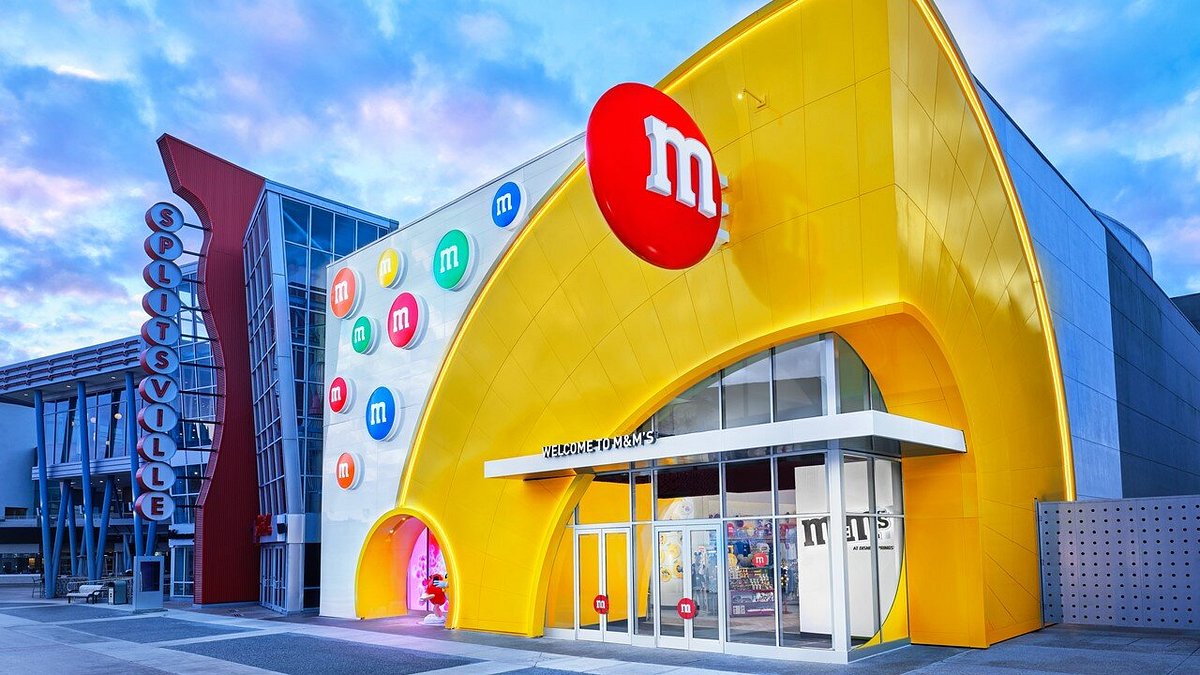 Visiting Disney Springs on Thanksgiving is a great way to enjoy a unique holiday ambiance and meld with the crowds. There are culinary seasonal specials, limited-time offers on gifts, and so much more!
If you're curious about visiting Disney during the holidays, browse our website for more information – there's so much more to discover!
More about our TFVG Author