When everyone thinks of Florida, they think about the main attractions in Orlando or Miami. However, Florida has so much more to offer than just Disney World and spending spring break on the beach. Tampa, in particular, is often overlooked as being a fun destination because people just don't know what's in the area.
Whether you're spending a few days or a few weeks on your vacation, this Tampa family travel guide has the info that will ensure that your time spent is memorable.
Five Reasons Why Tampa Is the Perfect Family Vacation Destination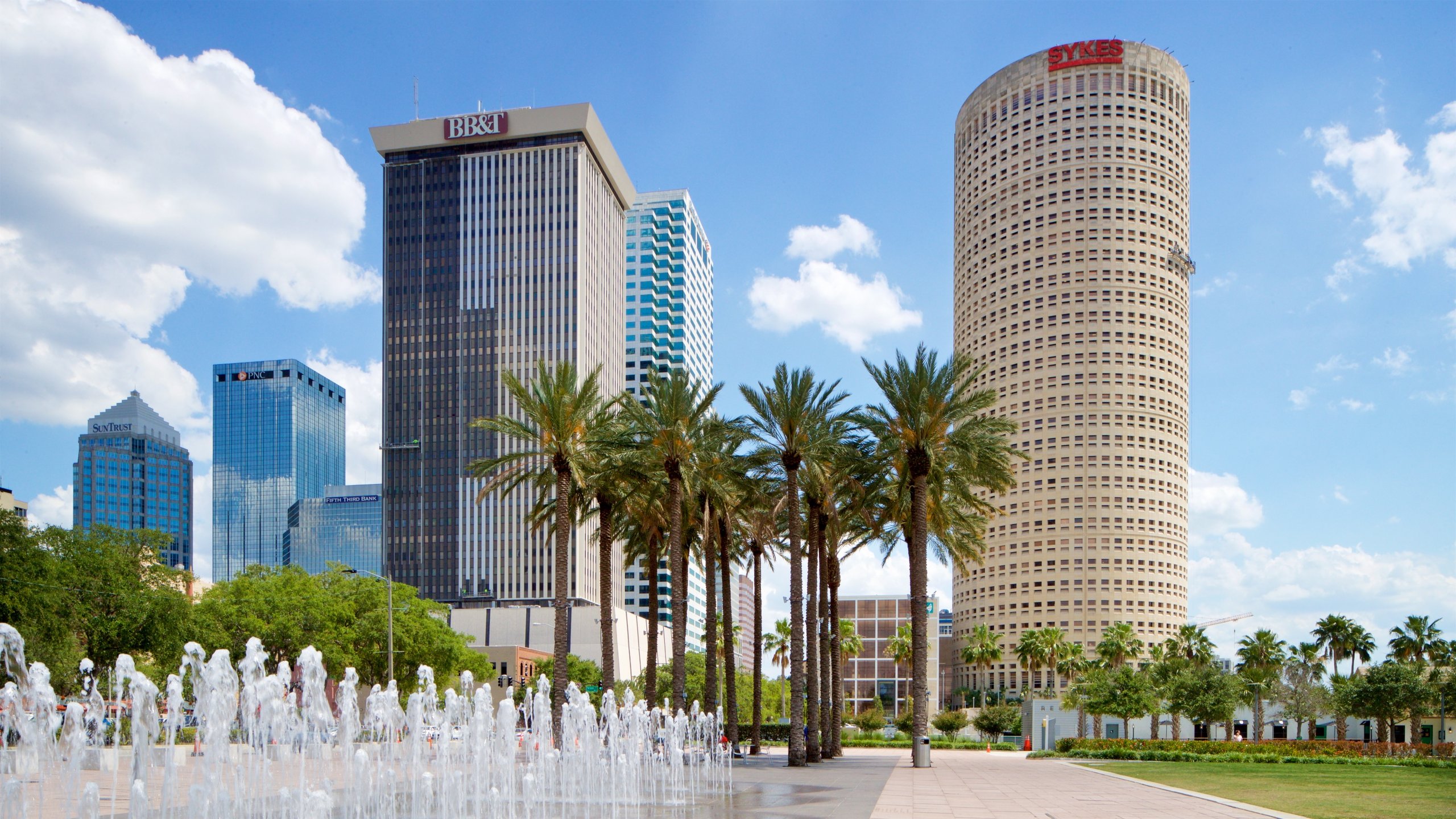 Tampa is perfect for a family vacation because it has something to offer every family member. No matter the age range, interests, or preferences, this city will provide a place or activity. However, beyond that, let's look at the five reasons that Tampa is a perfect destination for your family vacation.
The Beaches
You can't go to the Tampa Bay area and not visit the beach! The beaches in Tampa are exceptional and tourists flock to them all year round. Some beaches will be busier than others, so you will have to keep this in mind when you have kids to worry about.
Clearwater and St. Pete beach are usually the busiest, while Madeira Beach and Indian Rocks are quieter. Whichever one you choose, you will not be disappointed by what you find.
Awesome Activities
Tampa has awesome outdoor and indoor activities for families. Whether you guys are animal lovers, interested in sea life, or seeking adventure, Tampa can provide. You can explore the famous Busch Gardens, head to the Tampa Museum, or enjoy one of the many theme parks in the area. Thrill seekers can experience the outdoor activities or try out the skydiving studios while younger kids can delight in animal encounters on the many hands-on exhibits at the Children's museum. The whole family is guaranteed to enjoy their time in Tampa Bay.
Festivals and Concerts
Thanks to Tampa's great weather, it is possible to attend festivals and concerts throughout the year. Food, music, arts, and crafts – you can enjoy them all in Tampa. The city's many stadiums and parks offer the perfect venues for these events.
Variety of Food
Tampa Bay is a place where you can enjoy a variety of cuisines and some of the best restaurants that Florida has to offer. Thanks to the significant Cuban and Italian influences, the food scene varies greatly. You can enjoy authentic Southern cooking, traditional barbecue, or the many Latin American restaurants in the Tampa bay area.
The Culture and History
Tampa has a rich and diverse history. One of the first neighborhoods in Tampa, Ybor City, was home to cigar manufacturers that came from Cuba. This industry attracted people from Italy, Germany, and Spain to the area. As a result, there are strong Latin American influences in Ybor City to this day that contributes to Tampa's culture. The diversity and history can be seen in the museums, art galleries, and theatres across the city.
When's the Best Time to Visit Tampa With Kids?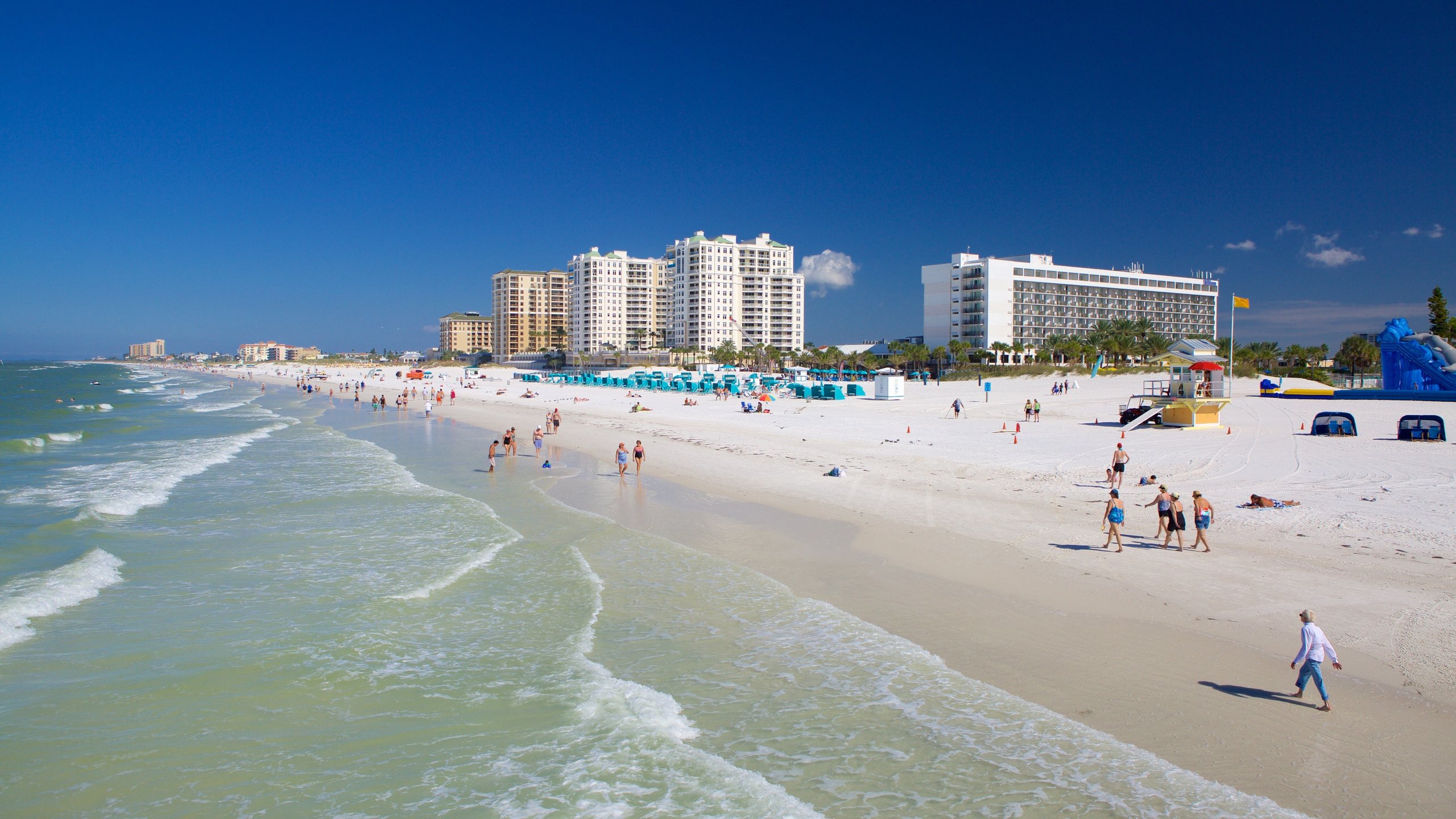 The best time to visit Tampa with the kids will probably be between February and April. This is the timeframe that is ideal in terms of weather, activities, and events. It won't be as hot and humid as it is in summer, and it beats the Spring Break rush that usually starts in March. This time of the year will be more affordable as well for families as it is the off-peak season for hotel bookings.
What's the Weather in Tampa Across the Year?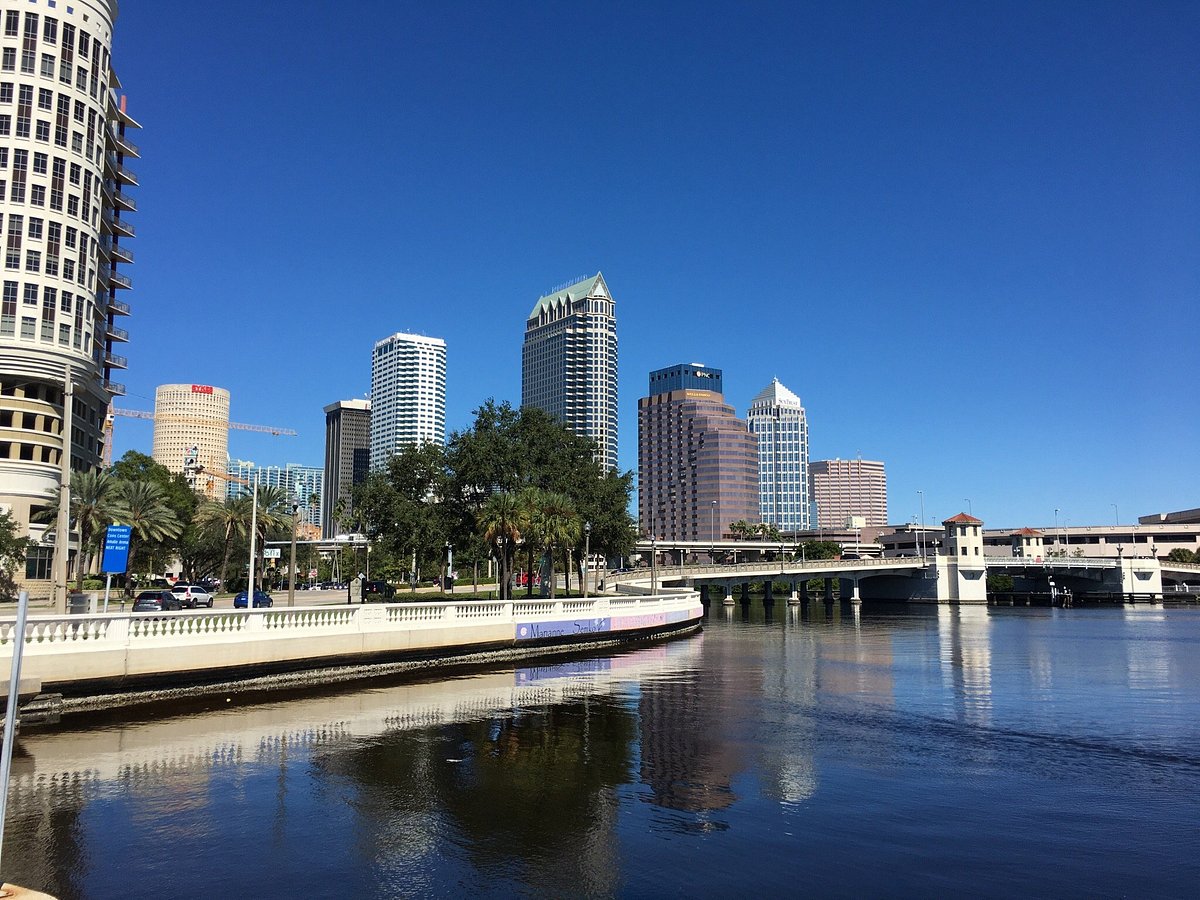 Tampa has great weather for the whole year with temperatures rarely dropping lower than 70°F. The temperature does vary during the seasons, but Tampa typically exhibits two distinct seasons. It's hot and humid from May until October, and it's mild and dry from November until April.
Tampa experiences most of its rain between June and September. They're usually afternoon thunderstorms, so keep this in mind if you're planning outdoor activities. Tampa Bay Lightning is not something you want to be caught in. However, the good news is that thunderstorms are generally short. Hurricane season in Florida is also between June and November, but they mostly occur between August and October.
The hottest time of the year is in July when the temperatures reach 90°F. It may feel warmer than this due to the humidity. This is something to keep in mind if your family is not used to intense heat. The winter months are cooler but not cold. People still head to the beach during this time, but the area is usually quieter than at other times of the year.
What's the Perfect Length of Time to Spend in Tampa?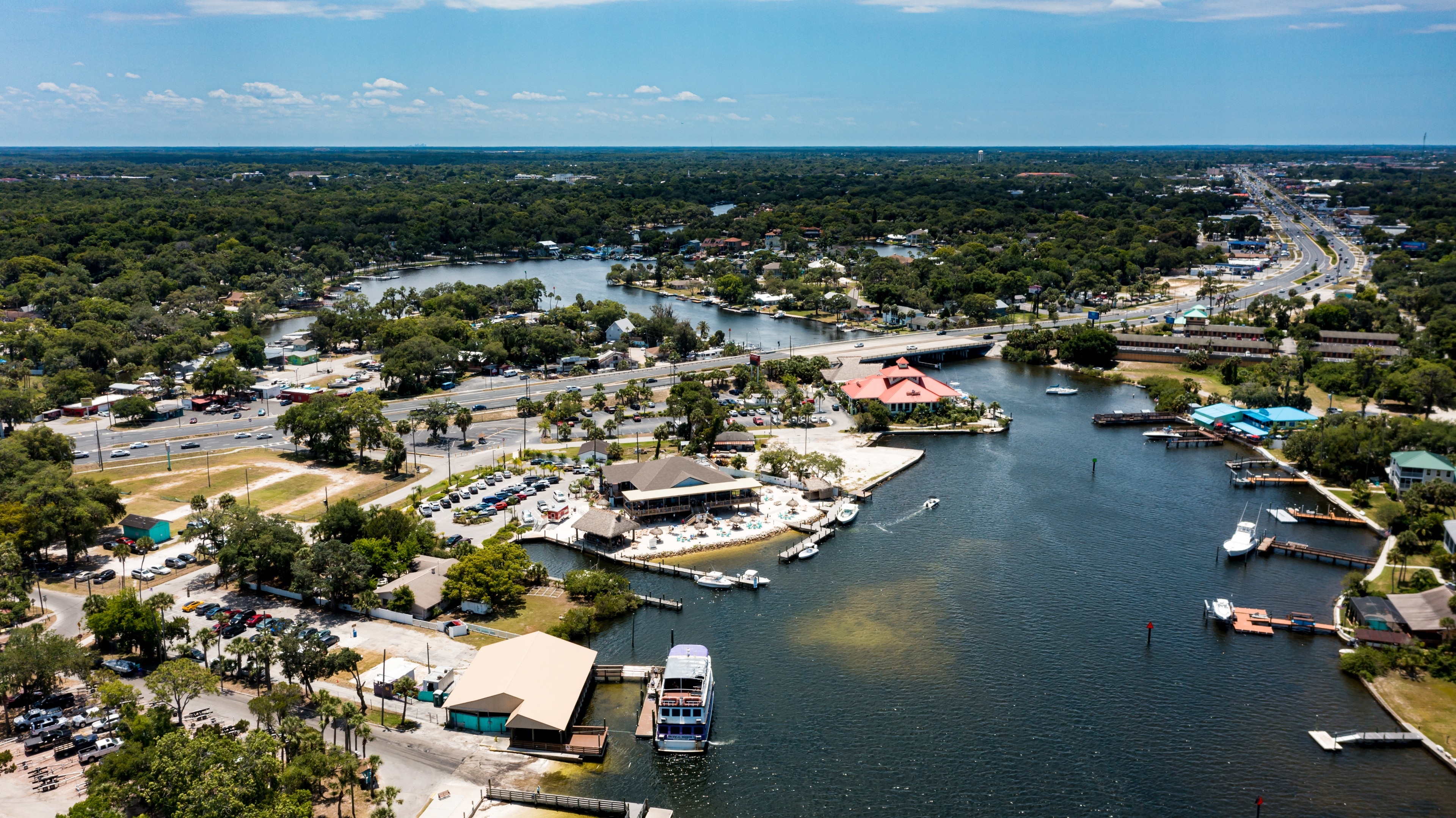 Three days is a perfect length of time to spend in Tampa. This makes it a popular long weekend destination for families. During this time, you can carefully plan your itinerary so that you explore a different area each day and get the full Tampa Bay experience. However, if you want to extend your stay, you can include several day trips to the areas surrounding Tampa. It all depends on how much time you have and your vacation budget.
The Best Things to do With Kids in Tampa
Enjoying Tampa with kids is easy to do. The Tampa Bay attractions are fun for the whole family and not just for the little ones. Adults and teens will also be able to enjoy many of these venues. Let's take a closer look at some of the best things to do with kids in Tampa.
Aquariums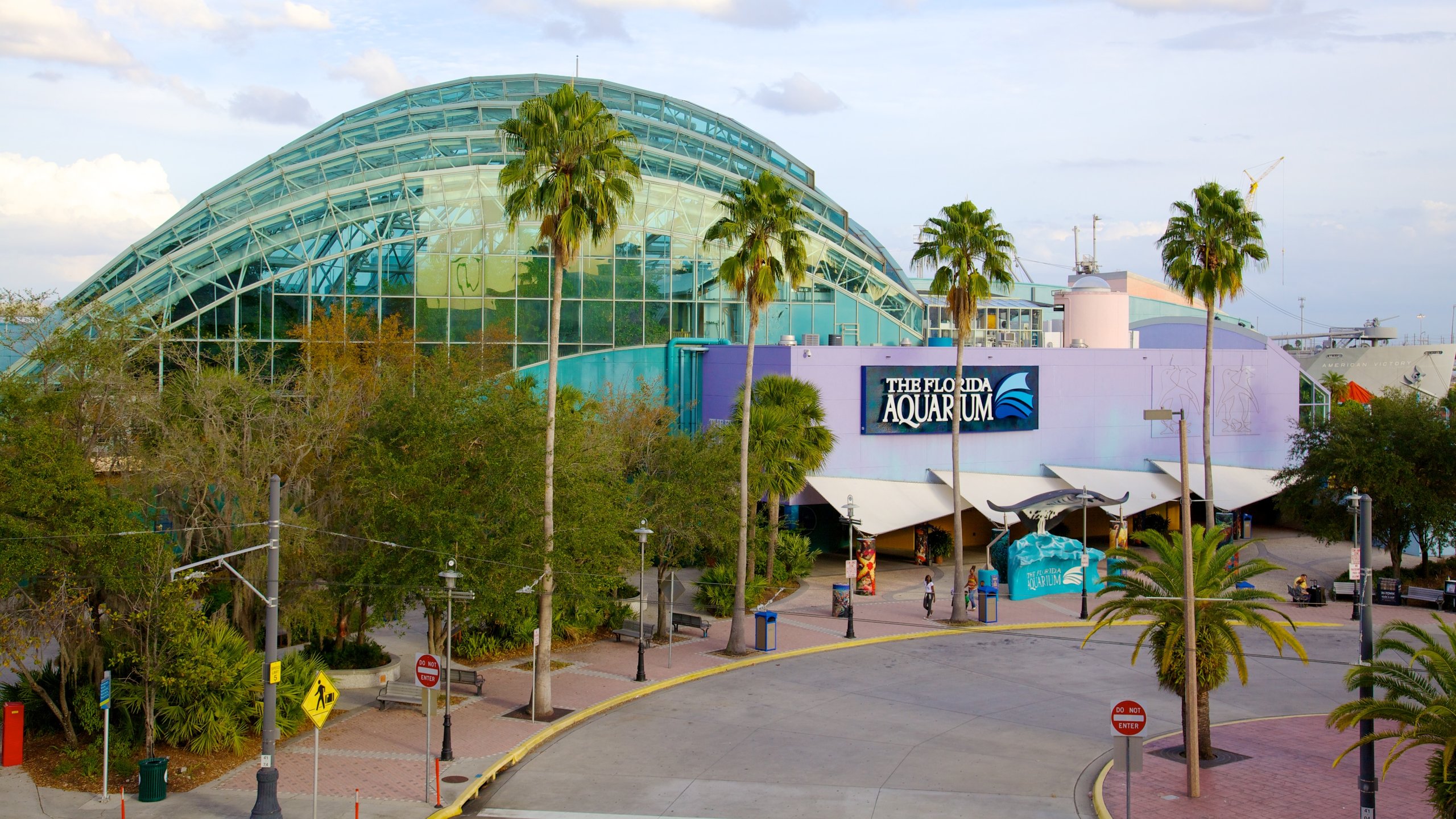 Tampa is home to the Florida Aquarium and the Clearwater Marine Aquarium. The Florida Aquarium is a firm favorite as you will get to see the different animal exhibits. Kids love the splash pad and 4D theater where they can learn more about marine creatures. You can purchase tickets for everything online to save time.
The Clearwater Marine Aquarium is also great for kids who love marine animals. They get to learn more about the rescued animals at the aquarium and enjoy animal encounters. The Clearwater Marine Aquarium also has a dolphin show and allows you to witness the feeding of sea turtles at different times throughout the day.
Museums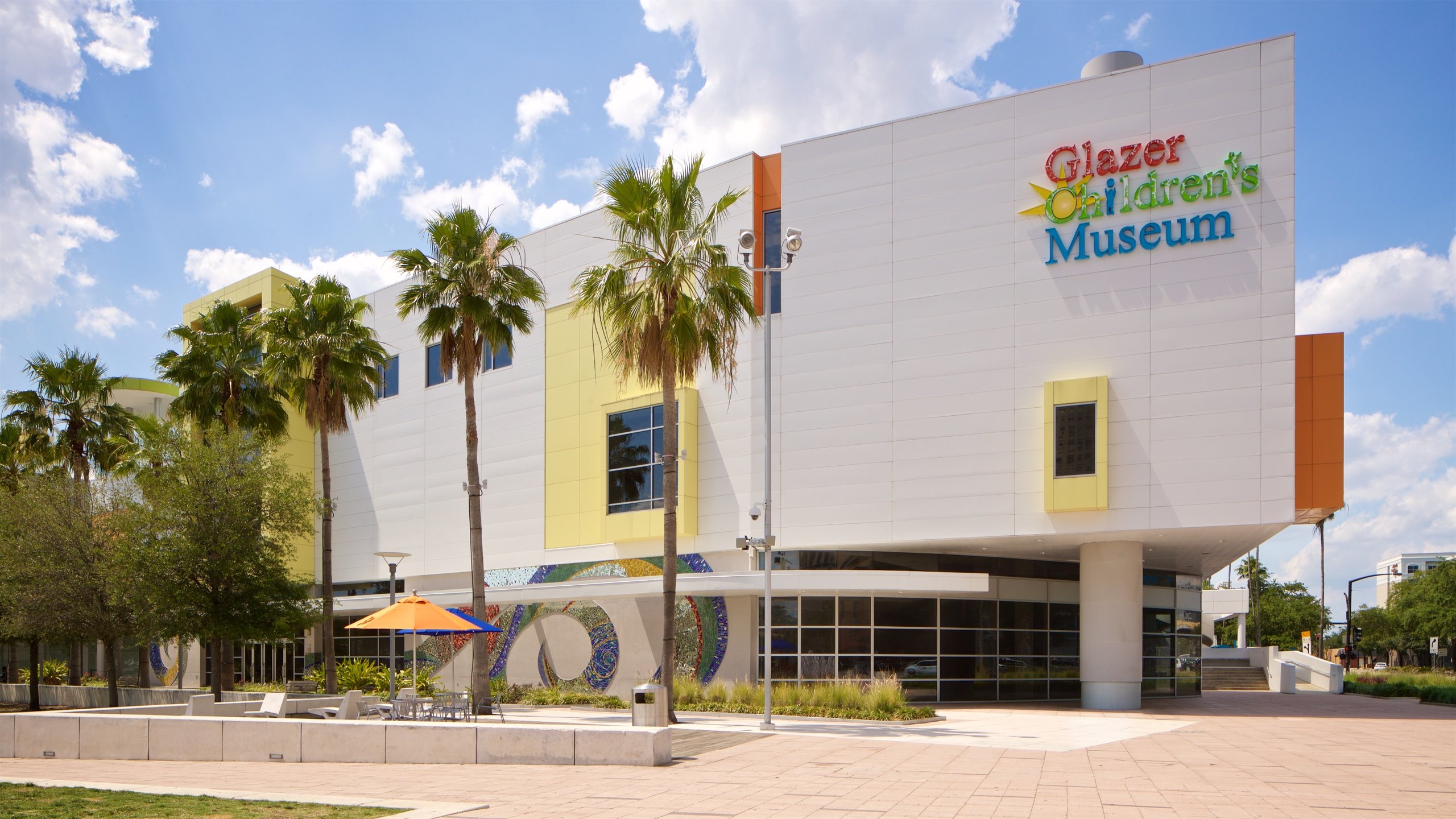 Tampa has several museums to explore. For kids, we recommend the Glazer Children's Museum which is in downtown Tampa. This museum falls under the Waterfront Arts District and is perfect for kids up to 10 years of age. The museum has many interactive displays that allow them to learn, discover, and have fun. They also have special events and virtual displays that you can check on their website.
The Tampa Museum of Art is next door to Glazer Children's Museum. It displays modern, contemporary, and ancient art. You may think that the kids will get bored here, but the Tampa Museum of Art will not let that happen. They run all-day and half-day art camps that teach kids how to explore their creative sides.
You can find the Great Explorations Children's Museum about 30 minutes away in St. Petersburg. Here, your kids can experience a hands-on learning environment that is fun and educational.
For the Animal Lovers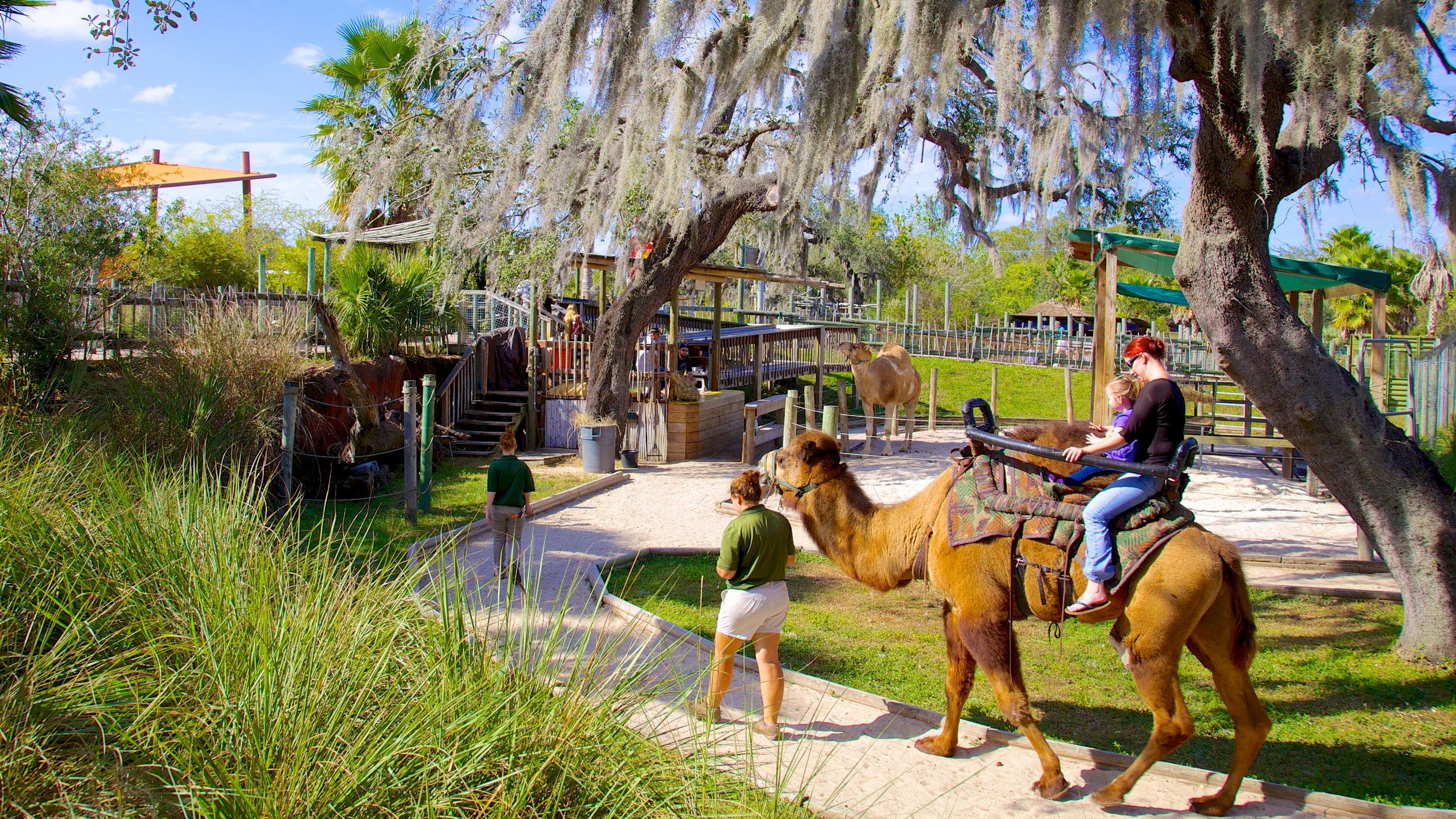 Kids who love animals cannot miss out on the Lowry Park Zoo. ZooTampa at Lowry Park is not your typical zoo. Here, kids can enjoy interacting with the Florida wildlife and see how rescued manatees are recovering in the manatee critical care center. You can take time to visit the Asian Gardens Rhino Reserve to learn more about these endangered animals. The Lowry Park Zoo also has seasonal events and special celebrations throughout the year that the entire family can enjoy. You can also enjoy the Gator Falls flume ride that everyone loves along with the carousel and train rides.
The TECO Manatee Viewing Center is another must-see attraction in Florida. This manatee sanctuary is where the animals come to enjoy the warm waters of Florida when it's too cold anywhere else. Besides seeing these curious creatures, you can explore the many walking trails and the butterfly garden which always delights the little ones. The best part is, you don't have to pay for entrance or parking – it's completely free.
If your kids love dinosaurs, you cannot miss the opportunity to go to Dinosaur World in Plant City. Dinosaur World is a theme park that allows you to explore the outdoors with life-sized dinosaurs. You can also dig for fossils, pan for gems in the Dino Mine, and participate in the trivia show at the park. Dinosaur World even has cool animatronic dinosaurs as a part of their displays. So, just make sure that your kids are at the appropriate age to enjoy the activities and not be scared by the dinosaurs.
Outdoors
Tampa Bay has numerous outdoor attractions for an active family.
Busch Gardens Tampa Bay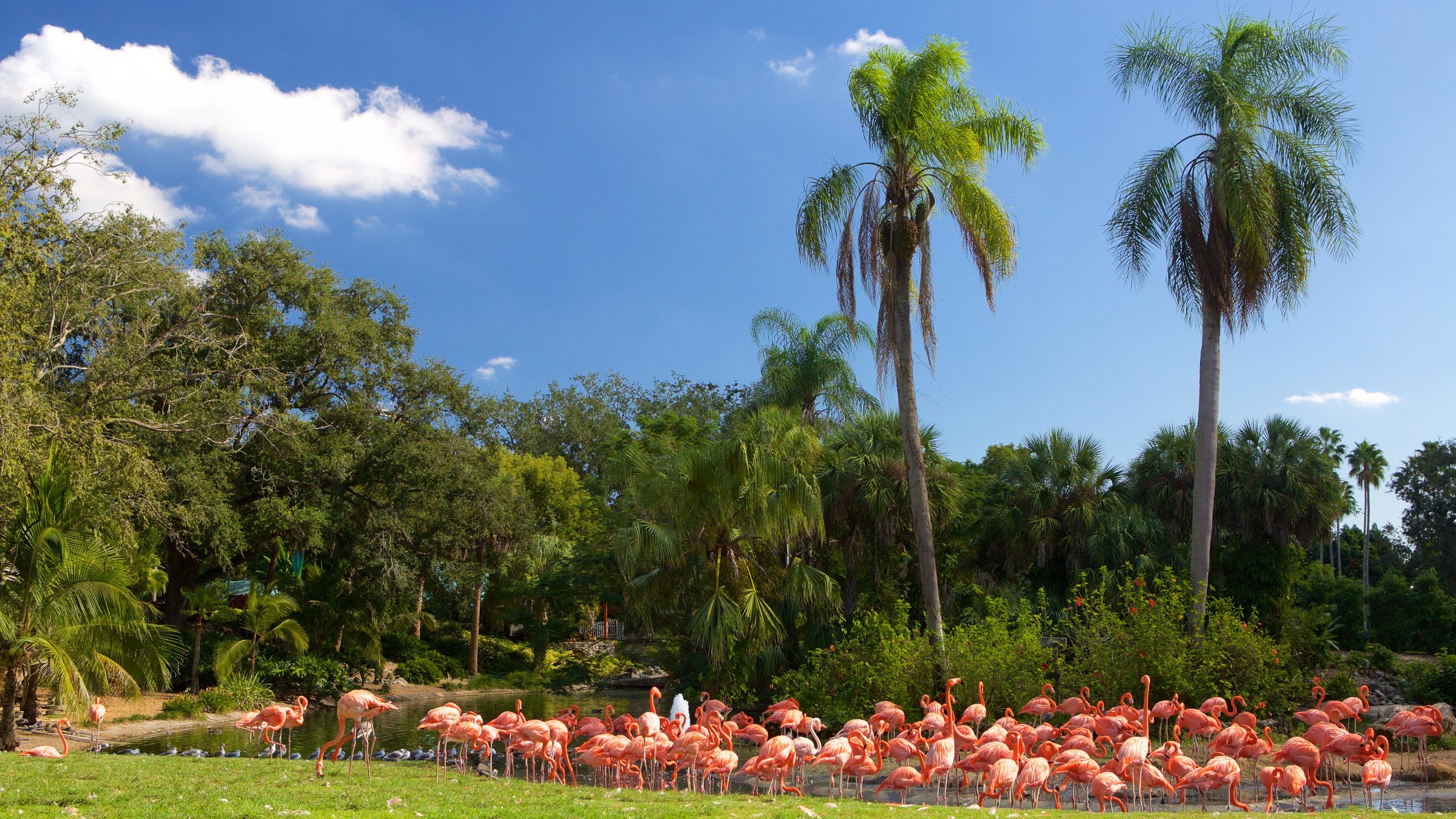 First up is the famous Busch Gardens Tampa Bay. This is not just a park, it's a 335-acre animal theme park that has themes reflecting Africa and Asia. At Busch Gardens you can go on rides, explore the park with a safari tour, and enjoy animal encounters that you never thought possible. They have no less than 16 thrill rides to enjoy. Kids will also have a blast with all the games, rides, and activities they can enjoy at Busch Gardens Tampa Bay. This includes the Sesame Street Safari of Fun where they can interact with their favorite Sesame Street characters and the Animal Care Centre.
Adventure Island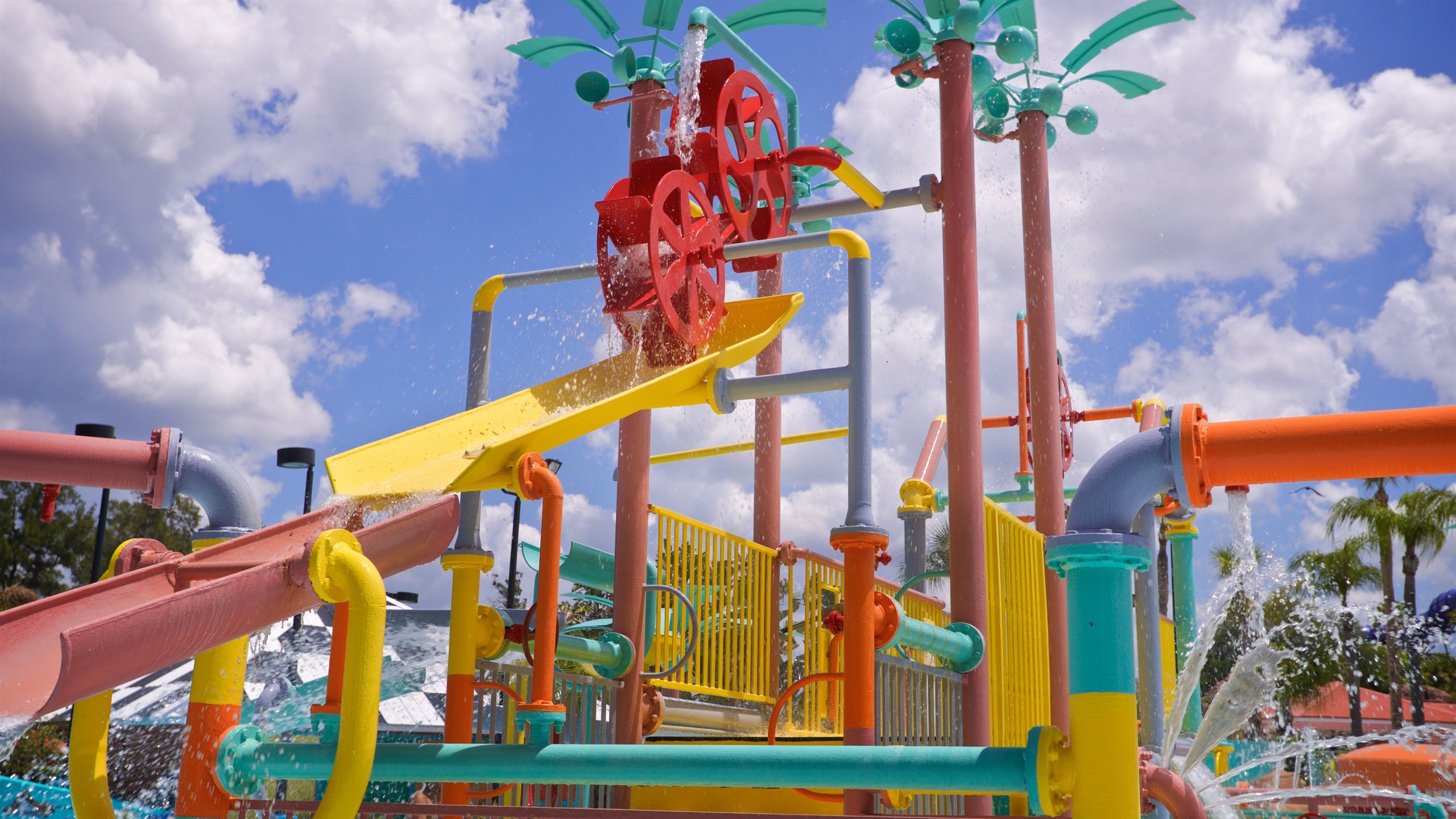 Busch Gardens Tampa Bay can be a whole-day adventure if you let it, but if you still have time for more thrill rides, you can head across the street to Adventure Island. Adventure Island is a 30-acre water park that has incredible rides for the entire family. You can zoom down one of their water slides or just relax on the lazy river – you can even do both! The park also has some amazing restaurants and shops for tourists. The entire family will be spoiled for choice at Adventure Island.
Other Water Parks
Other water parks in Tampa Bay include the Southshore Bay Lagoon, the Legoland Florida Water Park, and Epperson Lagoon. These are all great choices to make the best of the warm Florida weather.
Tampa Riverwalk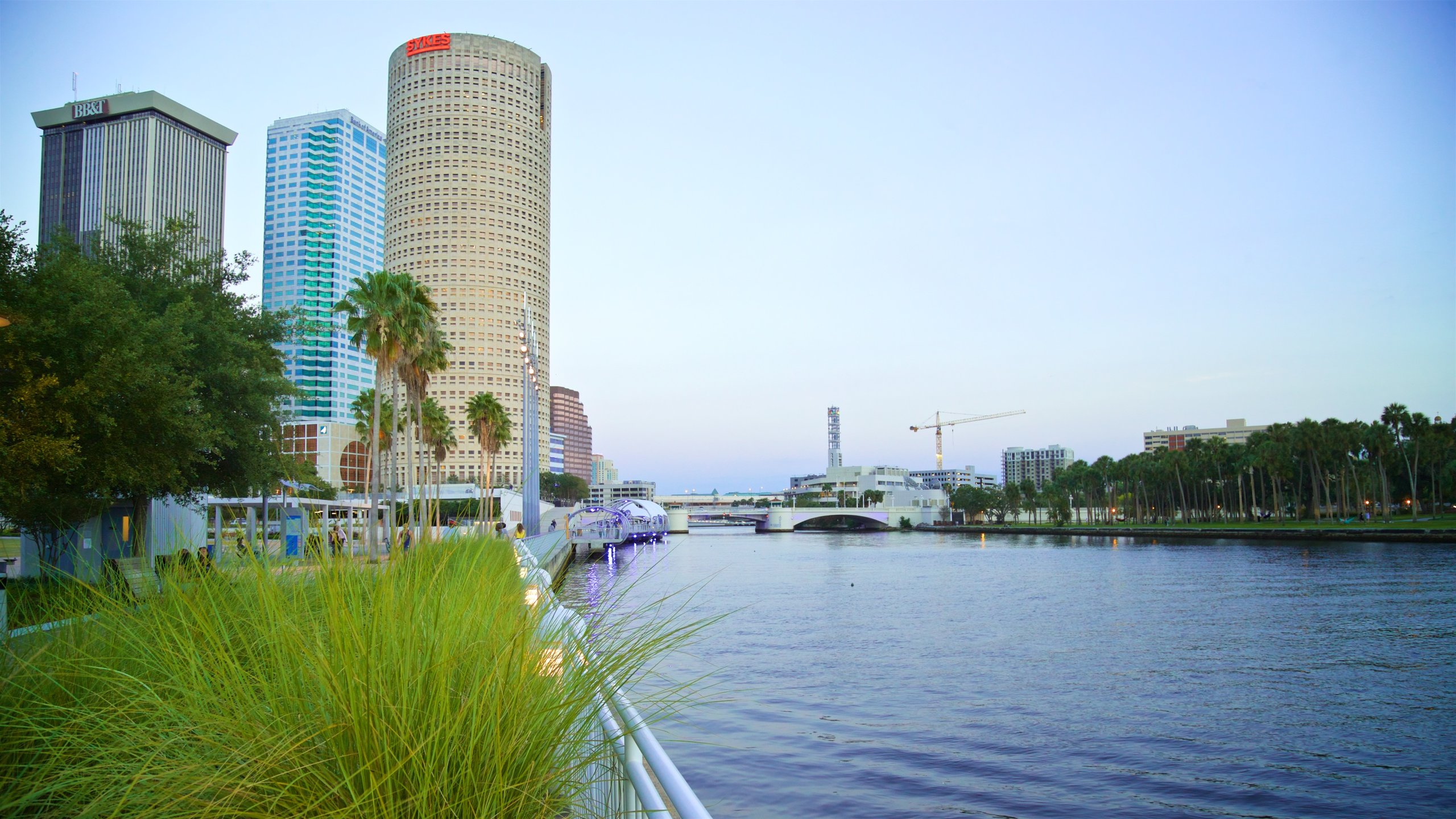 When you're in Tampa, you must walk along the Tampa Riverwalk. This 2.6-mile pedestrian trail along the Hillsborough River will lead you to several must-see attractions in the downtown Tampa area. It's also an easy way to head to the Tampa Convention Center. The Tampa Riverwalk doesn't just connect you to places, it also plays host to many significant events in Tampa throughout the year. Depending on when you visit, you can enjoy Riverfest, the 4th of July boat parade, or the Riverwalk Halloween hunt.
Hillsborough River State Park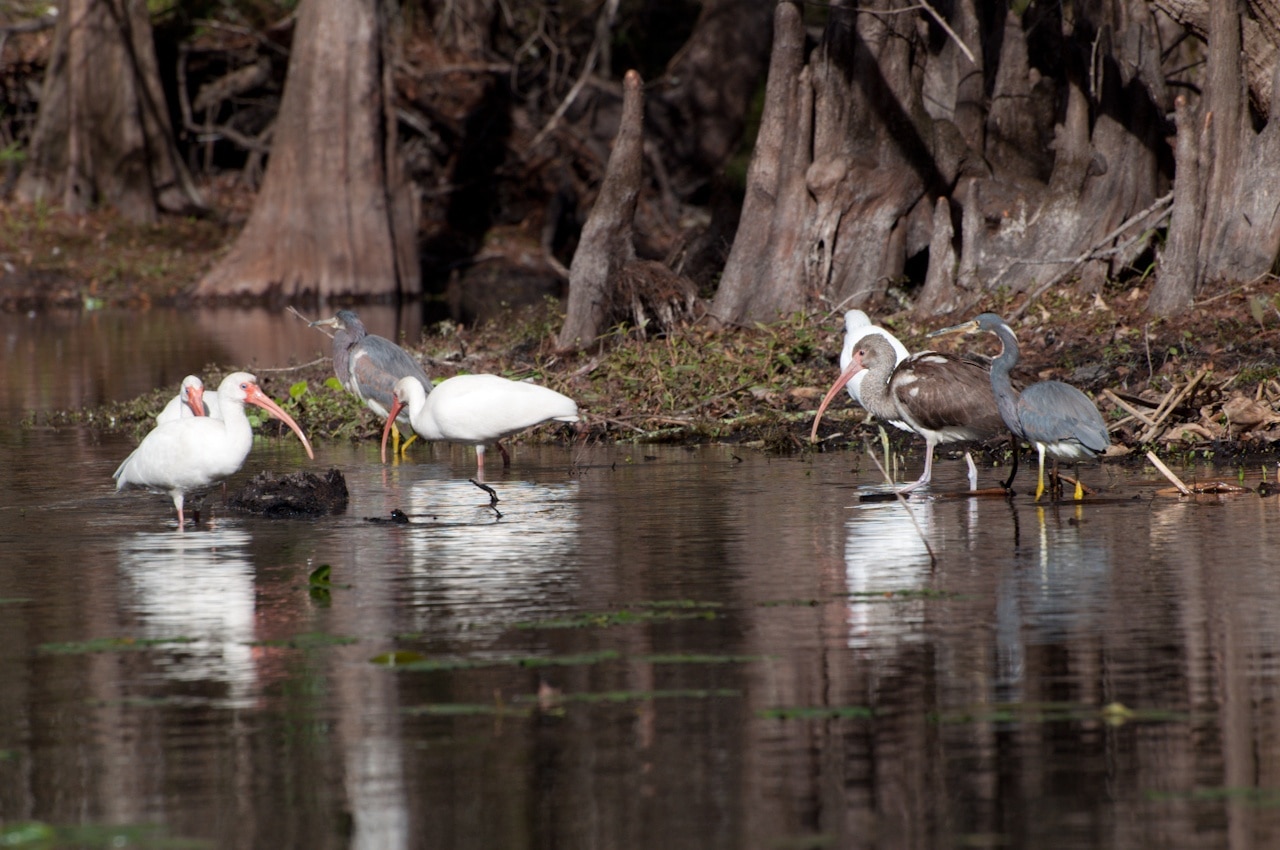 You can also visit Hillsborough River State Park if you're looking for some outdoor fun. Families can go hiking, canoeing, fishing, and enjoy a picnic at the park. You might even get to spot some of the famous birds in the area and watch the river otters frolic in the water.
Beaches
Lastly, you can't stay away from the beaches in Tampa Bay when you are on vacation. Tampa Bay is home to some of the best beaches on the gulf coast. Clearwater Beach is the most popular by far but it can get quite busy depending on when you are there. Luckily, several other beaches are within the city area, or you venture out of the city if you want a quieter vibe.
Sports Events
For those families who love sports, Tampa Bay does not disappoint. Tampa takes its professional sports seriously and has several teams you can check out. The Raymond James Stadium is home to the Tampa Bay Buccaneers football team, and your visit could coincide with their spring training schedule. If you prefer baseball, the Tampa Bay Rays are based in St. Petersburg, and the Tampa Bay Lightning hockey team can be found at the Amalie Arena in downtown Tampa. If you're there in the spring, you can also catch the New York Yankees at the George M. Steinbrenner Field, which they use for spring training.
The Best Family Hotels & Resorts in Tampa
Some of the hotels and resorts in Tampa will feel like a vacation in itself. They have so much to offer, you won't want to leave! Here are some of the top picks of family hotels and resorts in Tampa.
Sirata Resort
The Sirata Resort is right on St. Pete Beach. This resort is family-friendly and offers activities for all age groups if the beach is not enough. They have daily activities which consist of games and scavenger hunts, along with various watersports at the beach. Your family can go kayaking, parasailing, or enjoy a dolphin cruise. The resort itself has incredible amenities that you can enjoy as well. Beachfront swimming pools, volleyball courts, and a playground for the kids. The Sirata resort is approximately 40 minutes from Tampa's downtown area but is well worth it.
JW Marriott Water Street
If you're looking for a more relaxing and luxurious hotel, the JW Marriott Water Street has what you need. The hotel is in downtown Tampa Bay, close to the Tampa Convention Centre and Tampa Riverwalk. They have a beautiful pool on the sixth floor that overlooks the waterfront and no less than six restaurants. The JW Marriott is an excellent choice of hotel if you want to relax after a day of family fun!
TradeWinds Resort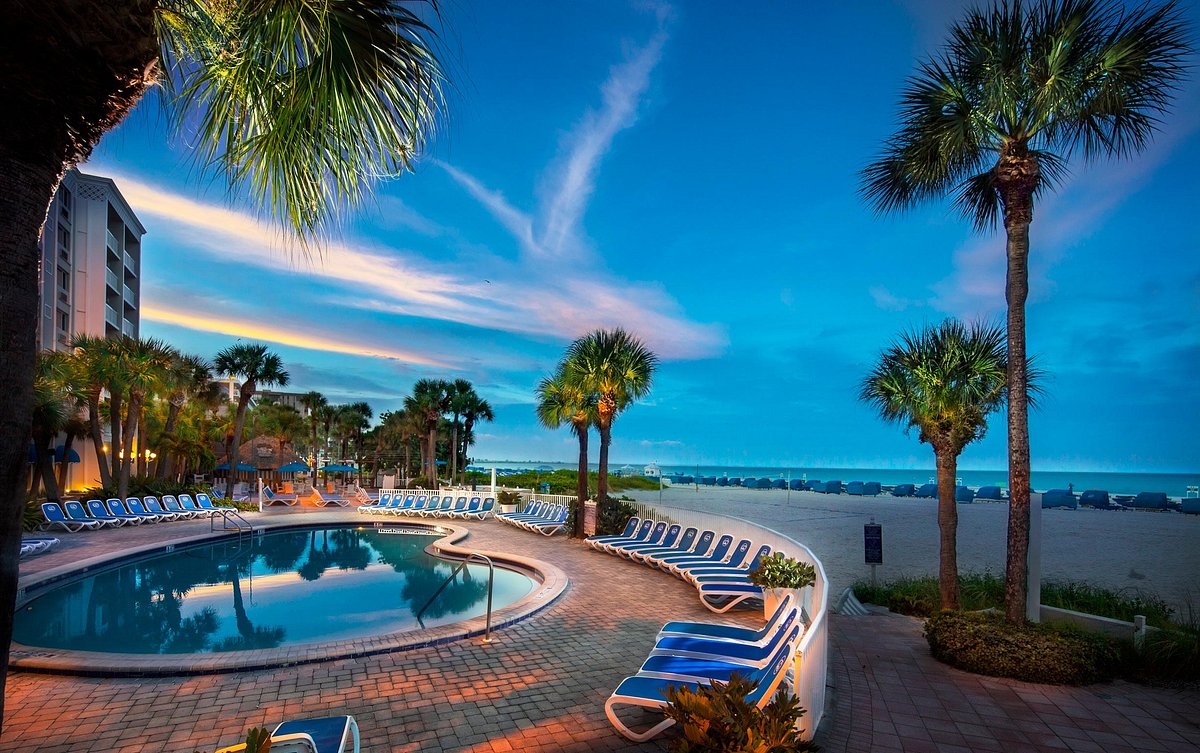 Also on St. Pete Beach, the TradeWinds Resort comes highly recommended by families who have visited before. The amenities are incomparable – seven heated pools, a water slide, a tennis court, water activities, and 11 places to eat. It may be hard to get the kids away from the resort to check out all the other Tampa attractions!
Hyatt Regency Clearwater Beach
The Hyatt Regency Clearwater Beach is all about comfort and relaxation. A bit more laidback than the resorts at the beach, The Hyatt has all the amenities that your family would require but is not focused on entertainment. The famous Clearwater Beach is right on your doorstep and The Hyatt lets it take all the glory. Family attractions like the Clearwater Aquarium and Pier 60 are also close to the hotel.
What's the Average Cost of a Hotel in Tampa?
The average cost of a hotel in Tampa will vary depending on location, the time of year, and the number of people in your family. For a couple, the average price would be approximately $135. Thus, for a family of four, that would increase to just over $250 depending on the ages of your kids.
The hotels and resorts in Tampa are not exactly cheap. However, they do offer several amenities and may even have a car service that is included in the price. Therefore, it's worth doing some research to find out where you can get the most bang for your buck. In addition, the earlier you get your booking in, the cheaper it will be.
The Best Places to Eat With Kids in Tampa
Being in Tampa with kids, you need to know which restaurants have a great kids' menu. You don't want to be wandering around the bustling downtown area without a clue where to eat. As much as food joints are everywhere you look, some of them can be small while others might be a little too adventurous for young palates. Here are some of the best places you can take the kids to eat.
Heights Public Market
The Heights Public Market has a great variety of kid-friendly restaurants in one place. There's no table service, but it's a small inconvenience for getting different foods from different places for picky eaters. They also have several dessert stores that are a hit with tourists.
Game Time
Game Time in Ybor City is also a great option if you have kids with loads of energy. They have a number of games that your kids can keep themselves occupied on while they wait for their food. You also can't miss going to the famous Columbia restaurant in Ybor City. This place is Florida's oldest restaurant and has been serving up Spanish-Cuban cuisine for almost 120 years! You will also get to see some amazing Spanish Flamenco dancing at Columbia Restaurant which is an absolute treat.
Daily Eats
If you find yourself in Hyde Park, the Daily Eats is a diner that serves amazing family breakfasts. Serving 'brunch' and 'brinner', this diner never fails to satisfy hungry families visiting the area. The Hyde Park Village is a shopping mall in the area that also has great family restaurants. Goody Goody Burgers, Oddfellows Ice Cream Co., and Sorrento Sweets have great options for kids.
Blue Sea Seafood Market and Restaurant
If your family wants to try fresh seafood in Tampa, you should also try the Blue Sea Seafood Market and Restaurant. It's pretty close to ZooTampa at Lowry Park and is a favorite amongst the locals.
The Best Day Trips From Tampa That the Whole Family Will Love
There's so much to do in Tampa with kids that day trips may seem unnecessary. However, if you're in the area, you might as well enjoy everything that you can while on vacation!
Weeki Wachee Springs State Park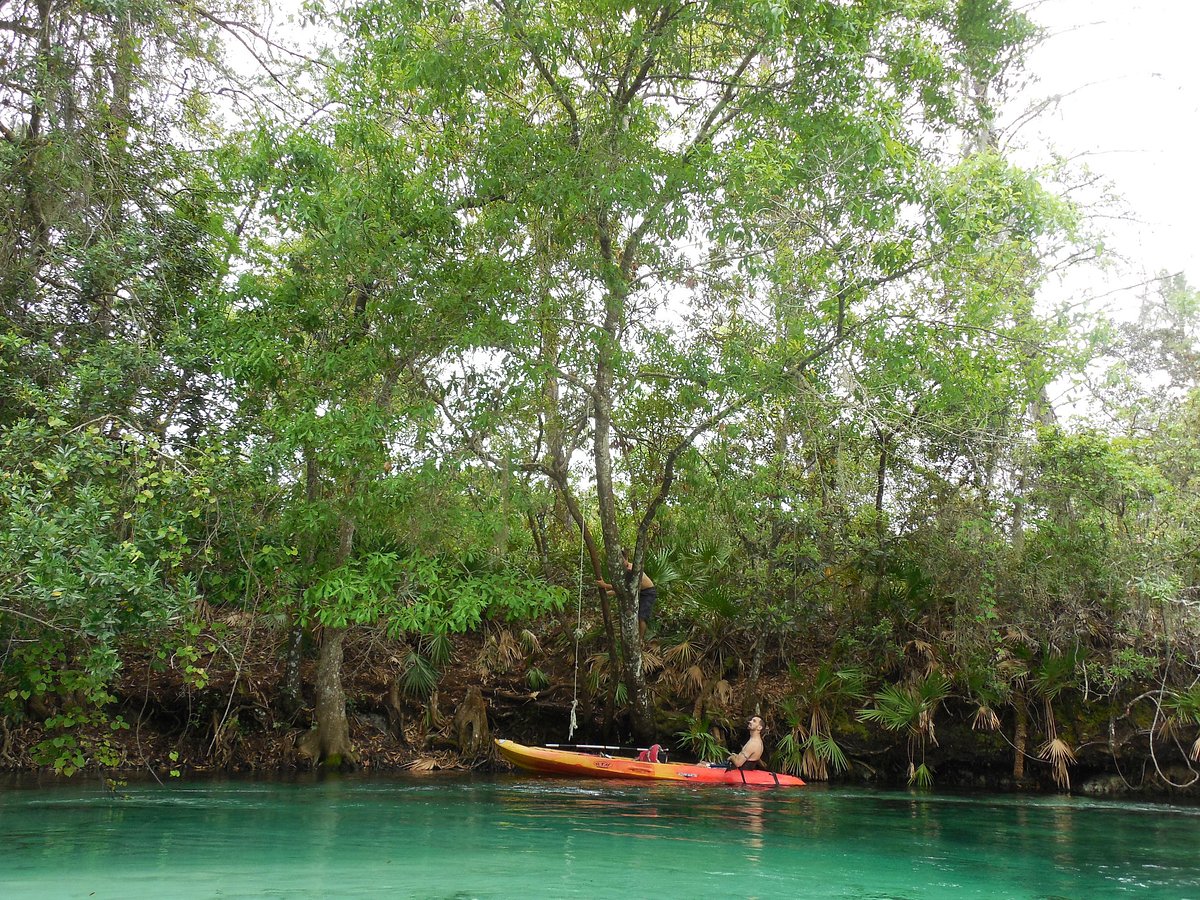 An hour north of Tampa Bay, Weeki Wachee State Park is a place to enjoy the outdoors and watch the mermaids. Yes, mermaids. They have a special theatre 16 feet below ground where you will get to see mermaid performances. It is an incredibly unique experience and kids love it! You can also book a guided kayak tour that will allow you to see dolphins, otters, and manatees.
Safari Wilderness Ranch
Just under an hour away from downtown Tampa, the Safari Wilderness Ranch is a great day trip for the family. Based in Lakeland, the ranch has five different safaris that you can enjoy. In addition, they offer animal encounters with exotic animals that you may not see at ZooTampa at Lowry Park. This place is not a zoo or a theme park. Instead, you get to see and interact with animals in their natural habitats.
Bok Tower Gardens
About an hour and a half away, Bok Tower Gardens is a serene escape from the bustling city. It's 250 acres of lush greenery and unusual plants. The kids can feed the koi in the pond and the entire family can have a relaxing picnic surrounded by nature.
Walt Disney World Resort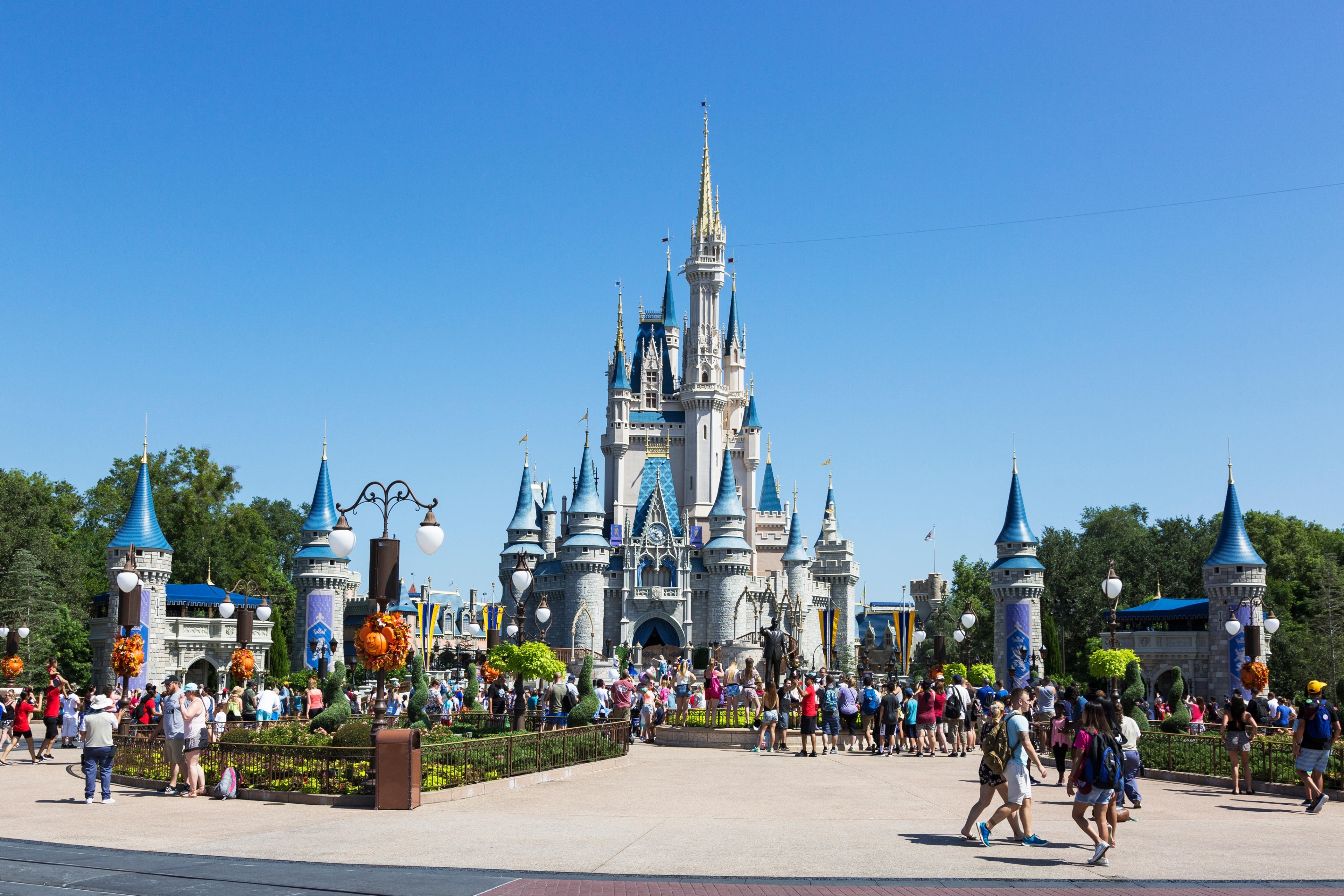 Approximately a two-hour drive from Tampa, Walt Disney World Resort in Orlando can't be missed. With four exceptional theme parks, a variety of shows, and rides, your family will want to spend more than a day here!
Universal Orlando Resort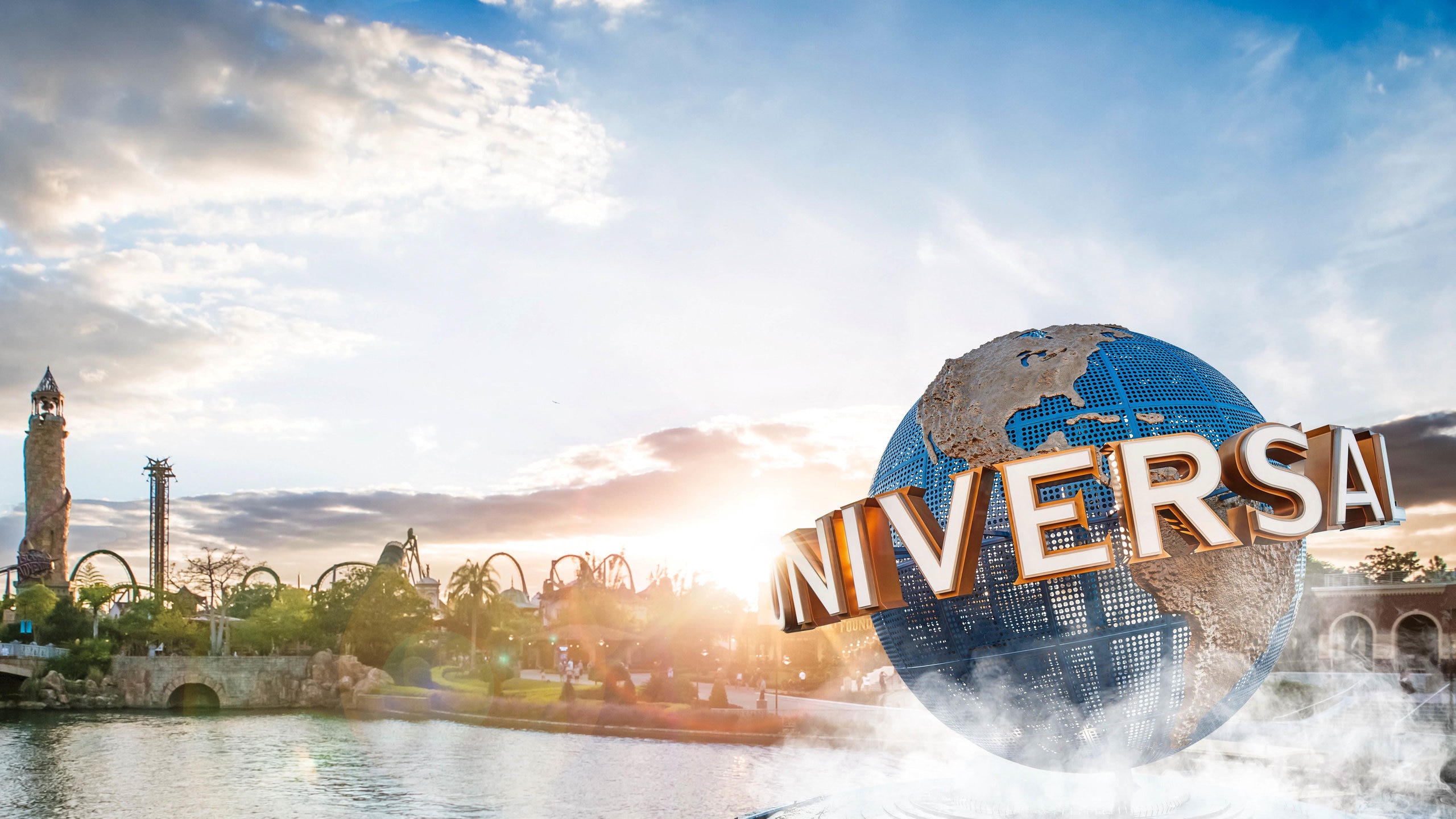 Also in Orlando is the Universal Orlando Resort. It has three theme parks including The Wizarding World of Harry Potter. Thrill rides, adventurous games, and awesome shopping await. It's also close to a two-hour drive from Tampa, but you may not be able to do both Universal and Walt Disney World on the same day. There's simply too much to do and you don't want to rush around.
How to Get Around Tampa During Your Vacation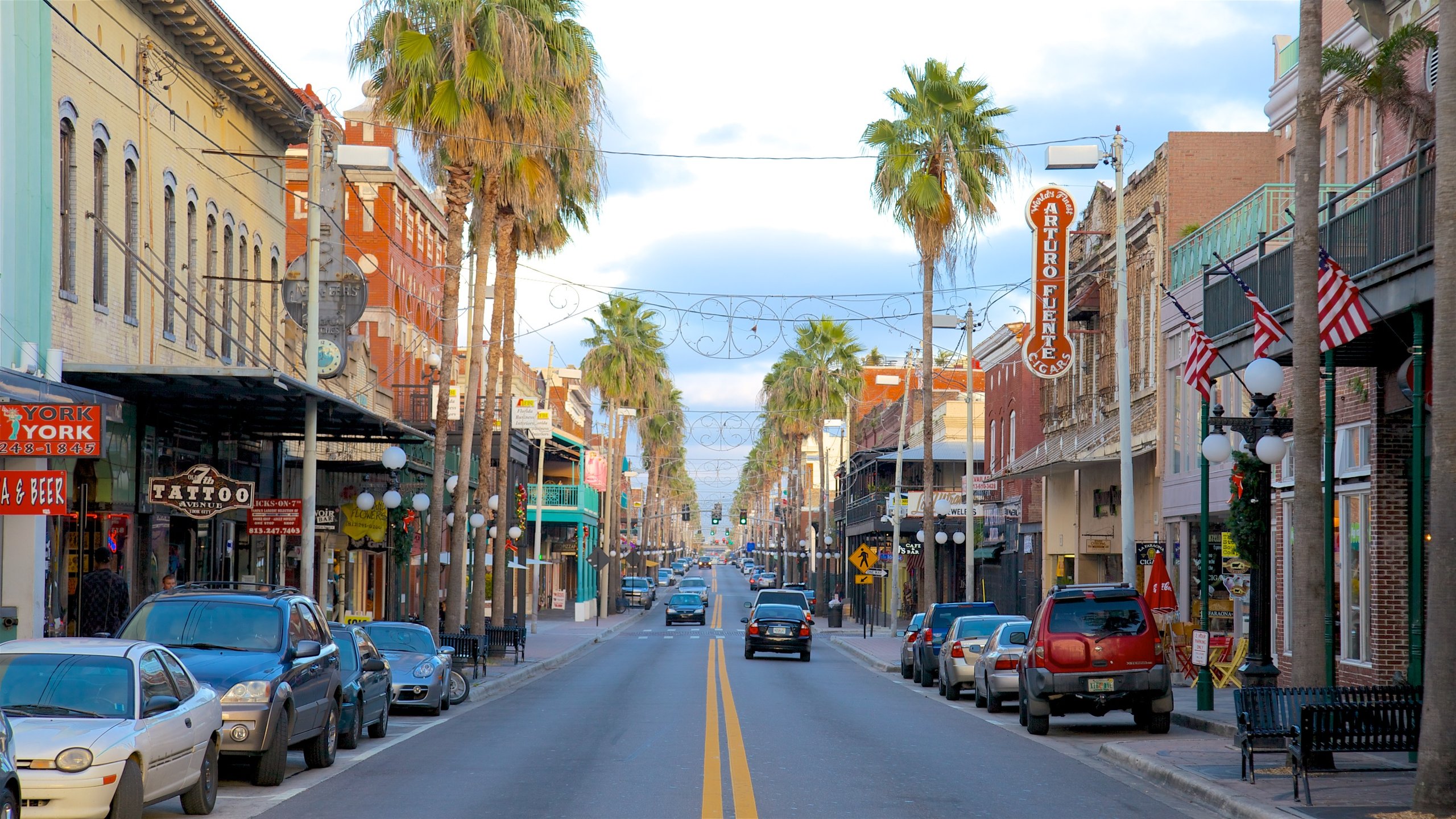 One of the best things about Tampa is that it is easy to get around. You have so many options, so there won't be any difficulties traveling with the family.
Shuttle Service
You can use a Downtowner shuttle to get around when visiting Tampa. The shuttles are free of charge and there is an app you can download to check where it will take you and the hours of operation.
Taxi
The Pirate Water Taxi is another great option for traveling in downtown Tampa. They essentially offer a boat tour of the area and make approximately 15 stops at major attractions in Tampa. It is possible to buy passes for the water tax beforehand.
However, taxis in Tampa can be difficult to get whilst you're in the city. This is usually only an option if you want to get from your hotel into the city. Rideshare taxis are available, but there's not really much need for them when there are free public transport options.
Bus
The buses in Tampa are run by HARTbus. It has 10 routes that go through downtown, Tampa Heights and Ybor City. It is an affordable and reliable way to travel around Tampa. The OneBusAway App also comes in handy. It provides the bus schedule and will help you plan your travel route for your time in Tampa.
Streetcar
The TECO Streetcar is also free in Tampa. It makes stops at 11 stations along its route that will get you to all the main attractions in downtown Tampa and Ybor City. It takes about 25 minutes for the streetcar to get from Whiting in the south to Centennial Park in the north.
Car Rentals
Car rentals are also popular among families visiting Florida. It gives them the freedom to move around and visit Tampa Bay on their own terms. You will have to pay for parking downtown, and it's best to find a parking garage than to park in the street.
The Best Ways to Get to Tampa for Your Vacation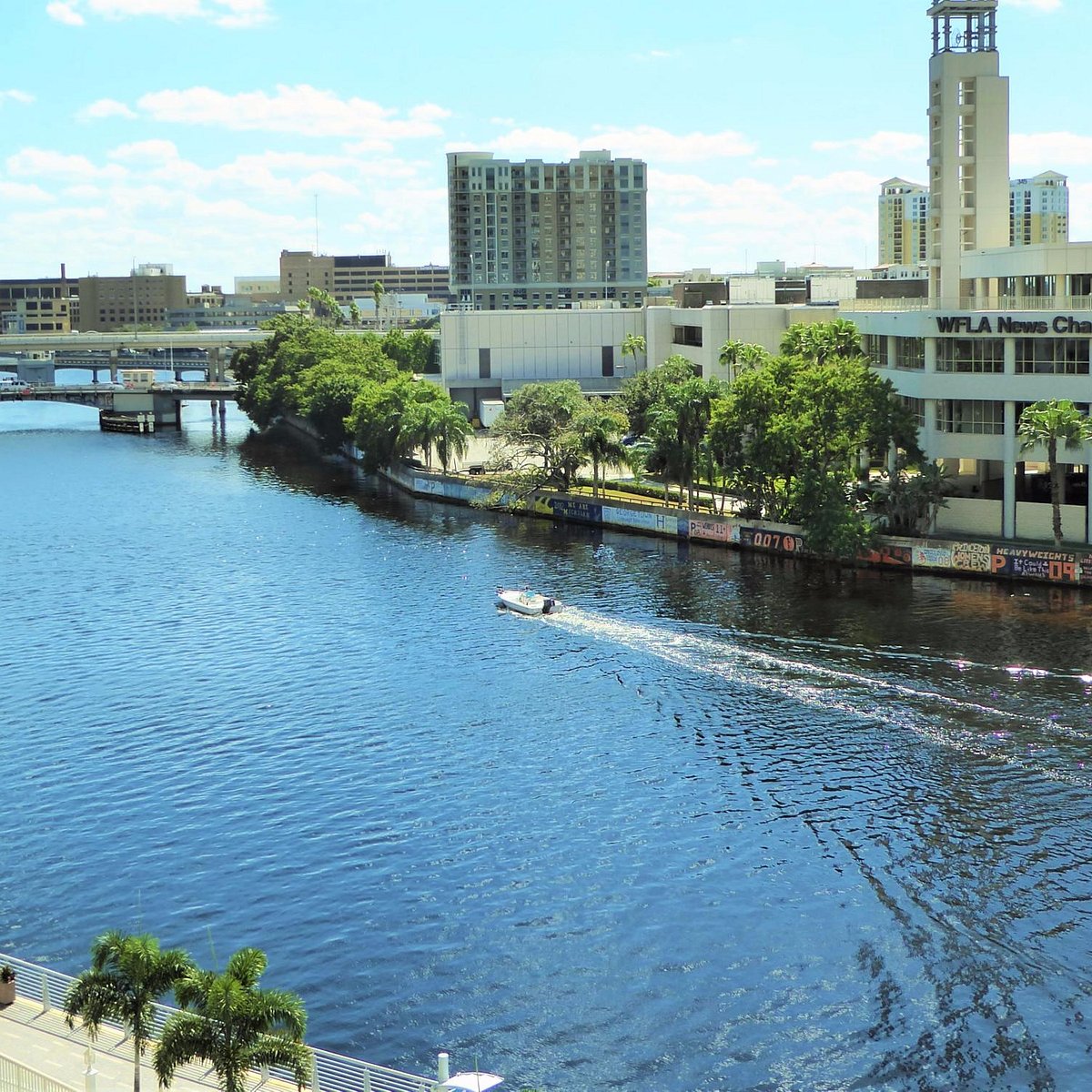 Tampa has two main airports – Tampa International Airport (TPA) and the St. Pete-Clearwater International Airport (PIE). Tampa International Airport is just 9 miles from the downtown area while St. Pete-Clearwater International Airport is 17 miles away. Thus, you should consider flying to the airport closest to your hotel.
Traveling to Tampa with kids on a bus or train can be cheaper than flying, but you have to consider whether your family would be okay with the long travel time. Long travel times mean tired and cranky kids and less time to enjoy your destination.
Top Tips for Staying Safe in Tampa When Visiting With Kids
Visiting Tampa with kids requires awareness and preparedness. Here are our top tips for staying safe in Tampa.
Firstly, Tampa is famous for its water parks. If your child cannot swim, ensure that they stay in the correct play areas and have the necessary safety equipment. Always keep an eye on them because accidents in swimming pools can happen quickly.
Secondly, when heading to theme parks, you have to ensure that your kid makes the age, height, and weight requirements for the various rides, especially the roller coasters. As much as a ride may look fun, if they do not make the requirements, it will not be safe for them.
Carry adequate sunscreen and a small first-aid kit when participating in outdoor activities. Kids tend to get scratches and small cuts easily when outdoors. Having a small first aid kit will allow you to clean and treat those scratches immediately and prevent them from getting infected.
Be alert in crowded areas and ensure that your kids know what to do if they are separated from you. Tampa can get busy in the peak season. Whether you're in the city, at the beach, or attending a sports game, you should always have a family plan if you get separated.
Lastly, don't carry your important documents like passports or a detailed itinerary with your hotel information when touring Tampa. You don't want that information falling into the wrong hands or losing your passport while on vacation. You can keep copies of your passport in your bag to be on the safe side.
In Summary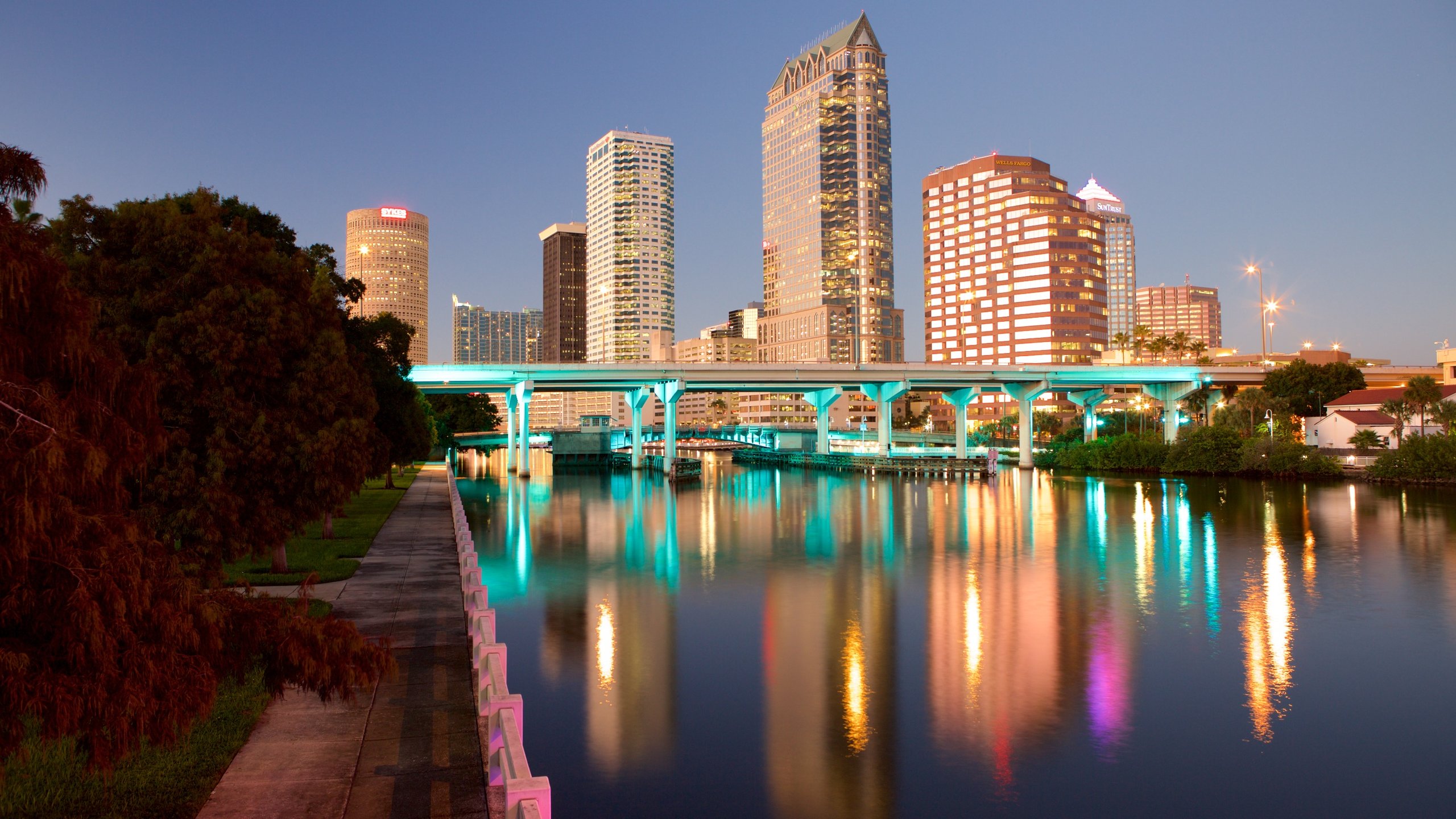 If you choose to visit Tampa Bay with kids, you will have so many choices of things to do. Three days in Tampa may be ideal for a vacation but your kids might want to stick around for longer! Tampa has some amazing indoor and outdoor activities. The great weather also makes it possible to enjoy activities all year round. It's the perfect family destination if you love theme parks, the beach, and great food!