Tipping at Disney World in Florida may seem confusing, especially for such a vast place. It can seem a little complex if you're there on vacation, especially if you're from another part of the world.
It can seem a tad overwhelming for a first-timer to understand just how often you may have to tip throughout your trip. But it's not very confusing so long as you have enough money on hand and recognize when you should tip for service.
It's essential to understand that it is a custom in most places in the US, with Disney World no different. Additionally, Disney is located in Florida where many service jobs have lower pay, and workers rely heavily on tips.
It's nice that workers in certain positions are allowed to receive tips from guests graciously. But not all sectors in Disney require or sanction guests to tip workers.
Some Cast Members are strictly unable to accept tips. Otherwise, you can expect to tip a particular amount depending on where you are and what services you receive.
These tips range from pampering and transportation to hotels and restaurants. Although you can expect to leave a tip in most sectors, sometimes you won't have to.
This article will cover every service at Disney and how much you should expect to tip workers.
Transportation
There are several modes of transportation around Disney. Here are the tipping guidelines for each kind. Please note that the free methods of transport do not require a tip. 
These include monorails, boats, and buses.
Ride Shares
Lyft and Uber drivers are people in the local area who use their cars to carry passengers. When it comes to tipping these drivers, it wasn't always a thing.
However, it's become a custom to tip since these apps have recently become popular. For example, if you use Uber or Lyft at Disney, tipping can be done through their respective apps, although some drivers may be okay with cash.
Taxis
It's customary to tip about 15%-20% to taxi cabs at Walt Disney World. When it's time to tip, you can use the card reader and select the desired percentage.
If you decide you want to tip in cash, you shouldn't use coins, only bills. If you tip drivers in cash, round to the next highest dollar bill amount.
If you need to ask for change to break a bill, your cabbie may be able to oblige. If you want to pay with a credit card, you don't have to do any rounding. You only need to choose the button of the percentage you want to tip.
Magical Express
There will typically be a sign-on board for magical express buses that says whether they accept tips. They are not part of the Disney Cast Members, so they are allowed to take tips.
You don't need to tip if your bus ride is short and you're just jumping on and right back off. However, if they provide a service of storing your luggage, then it's a general rule to give between $2-$3 per bag.
As a side note, if you have a yellow Magical Express luggage tag and Disney took your bags to your hotel room, you don't need to tip any Magical Express drivers.
Limos
It's essential to check and see if the tip is already included in the price if you're using a limo. For limos, the tips are about 15%. However, you can increase it to 20% if the service is extraordinary.
Minnie Vans
Disney's Minnie Vans are the mode of transportation throughout the park provided by the resorts. These vehicles have more access to the park than limos, taxis, and ride shares.
Minnie vans are also the only mode of transport, apart from Magical Express, that can take you to and from the Magic Kingdom gates.
Although it isn't a requirement to tip Minnie Van drivers (because they are Cast Members) you can still do it as a token of appreciation for their services. 
Valet Parking
Disney Deluxe Resorts offers valet parking and Disney Springs. Despite the parking fee, tipping is still customary and expected.
You can choose to tip if they drop off and pick up your car, although they only expect it if they pick up. Between $2-$5 is the average tip amount.
Luggage Handling
There are quite a few areas where your bags get handled, and of course, it's a good idea to tip the handlers. These areas include the airport, hotel, and other places throughout the trip.
Anywhere your bags are getting handled, between $2 and $3 is the average tipping amount per bag, but you can always tip more if you get exceptional service.
Here's how tipping would go at each designated area:
Hotel: If the bellman at Disney Hotel helps carry your bags to your room and from your room, the tip is $2-$3 per bag. If they provide any extra services, then be sure to tip extra.
Airport: If a porter assists you with retrieving your bags from the carousel and packs them onto ground transportation, then the tip is $2-$3.
These tips may be expensive for some, especially if you're dealing with a ton of luggage. You may want to carry your bags, or have everyone with you carry their own bags to avoid costs from piling up.
It may help tremendously if you use rolling luggage. Rolling luggage can remove the stress and strain of getting your luggage to your room.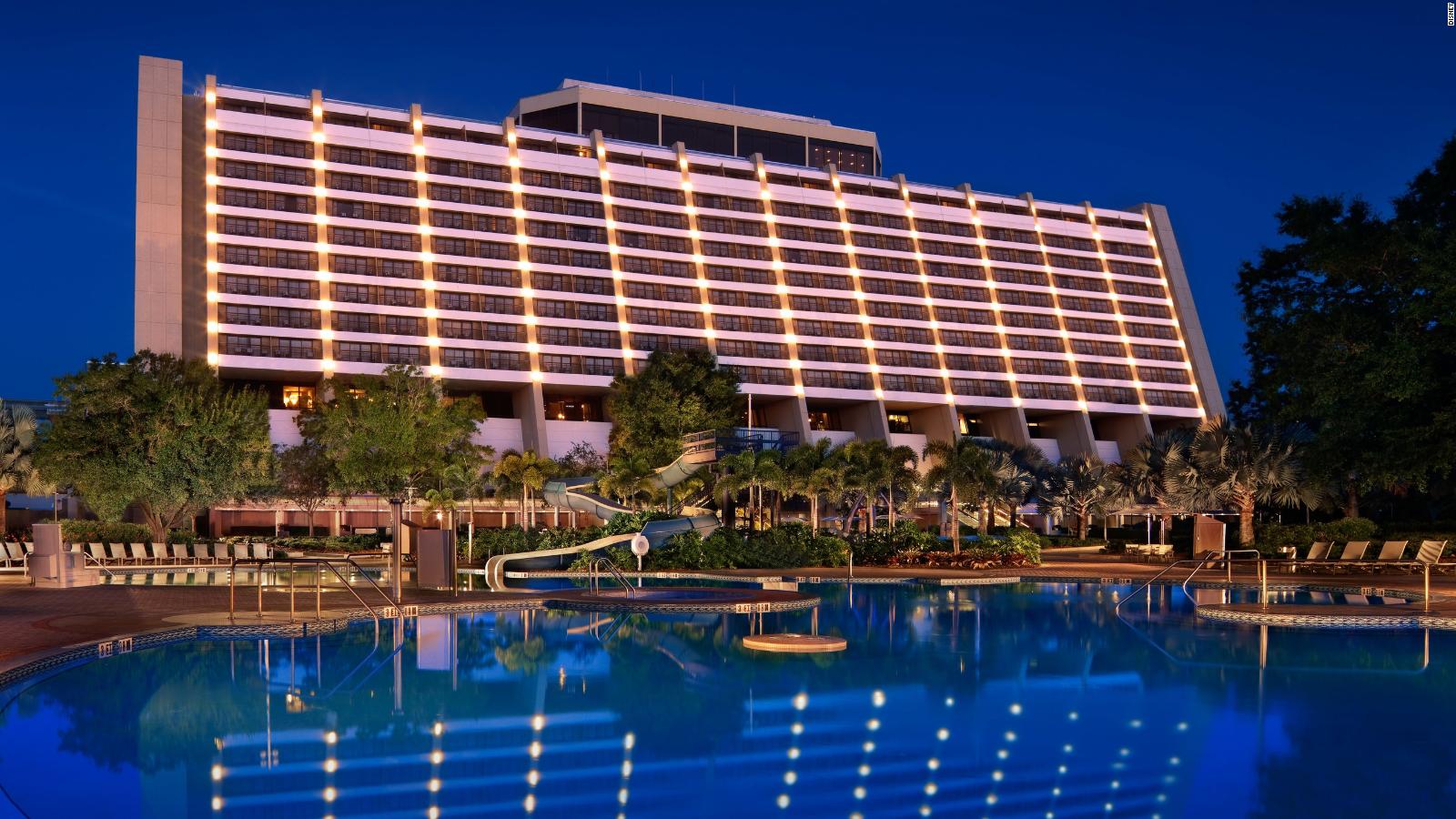 Maid or Housekeeping Services
For housekeeping or maid services, the tips are a little more detailed. Ideally, you need to leave $1 dollar per guest each day.
So, for example, you should leave six dollars daily if there are six guests. There are a few ways for housekeeping to get their tips. One way is by placing it inside an envelope and labeling it as the tip. You can also put a Thank You note on the tip, and place the tip on a nightstand or table, as an extra touch of appreciation. 
Again, don't leave it just lying around openly. It will be very easy for housekeeping to assume it's simply money rather than a tip for housekeeping service.
Also, it doesn't hurt to tip extra for extra services – if they have brought extra towels, linen, pillows, etc., you can tip extra for this.
Dining Services
There are plenty of dining services so it's vital to understand tipping guidelines before you eat. Not all dining services have standard tipping procedures or require gratuity.
Buffet
Regarding tipping servers at the buffet, please remember how much work they do daily. They are constantly clearing off the tables, refilling food, etc.
In the end, you can decide how much to tip. Some people view buffets as entirely different from the typical waiting staff at restaurants. However, if you are in a party of six or more people, then an 18% gratuity is required. 
Lounges & Bars
If you're ordering food, a tip of 18%-20% should suffice. If you're only getting drinks, then $2-$3 is all you need to tip.
Table servers
Disney used to add gratuity to your bill if you are on the Disney Dining Plan. However, they don't any longer so it's essential to understand you must include gratuity whether you're using the plan or not.
In a small town, the gratuity is typically around 15%. But, in larger US cities like Orlando, a tip is between 10% and 20%.
Sometimes the 18% tip is automatically added to the bill. So ensure you double-check to ensure you don't tip twice.
Quick Service Restaurants
When eating at a restaurant where you order something and walk up to the counter to get your food, you don't necessarily need to leave a tip.
If you decide to leave a tip and were not served at a table, you can simply write an amount on the tip line of your receipt.
If you don't want to leave a tip, draw a line through it, write down the total, and sign the receipt.
An added benefit to quick service restaurants is Disney now has a mobile order option. So you can place your order and pay before arriving. Even still, a tip is not required.
If you have the Disney Quick Dining Plan, tipping is unnecessary unless you choose to.
Tip Jars
You may not see these inside the park but if you do, you can choose to tip or not. Tipping is not required so there's no set amount you'd need to leave in the jar.
Counter Orders
Cast Members usually work at counter order restaurants and cannot accept a tip. If you liked the service someone gave in these locations, you can let it be known through social media.
You can detail your experience and use the hashtag #CastCompliment, a hashtag specially created for Cast Members at Disney World.
Otherwise, you can send an email to Disney support letting them know you were pleased with your experience. Be sure to include the Cast Members' name, location in the park, and the date.
Childcare
Disney World provides childcare through their caregiving services called Kids Nite Out. These sitters can accompany you while you're out and about, or they can come to your room and watch your kids allowing you to enjoy some time alone.
It is great to tip these caregivers. You can tip them what you choose, but a tip between $10 and $20 should suffice unless you wish to give more.
Hotel Services
As expected, hotel services at Disney World are plentiful. The staff are very passionate about helping make you comfortable.
However, not all situations require a large tip, while a generous amount is more common for other accommodations or services.
Concierge
If you're staying at an upgraded Club Level hotel suite then it's appropriate to tip the concierge. The amount you tip depends on the length of your stay, the services used, and the total number of guests with you.
Surprisingly, tipping between $50 and $100 is pretty common for concierge service. Of course, guests tip more when they have requested a lot of help.
However, you don't have to tip if it's an off-site hotel.
Personal Services
Personal services include golf caddies, services at spas, fishing guides, carriage guides, and boat renting operators. You can tip the same amount you would pay for service at a dine-in restaurant for these kinds of services.
Bell services
As previously mentioned, the average tip for bellman services is between $1-$2 per bag. The rule of thumb is to tip anyone you can see within view who touches your bags.
It's also important to reMember to keep cash for this. Especially since any situation involving luggage and tips usually involve cash tips only.
Room Service
Regarding room service, menus for dining in your room state that sales tax, a service charge of 18%, and a $3 delivery charge will all be included with your order.
And of course, you can tip more if you prefer, if the service is extraordinary. So between $3-$5 is okay.
Salon Services
Regarding salon and pampering services at Disney World, expect to pay between 15%-20% in tips. This includes facials, manicures, pedicures, massages, haircuts, poolside beauty services, etc.
Remember that at certain pampering places, you can tip Cast Members. These include Bibbidi Bobbidi Boutique, Pirates League, and Harmony Barbershop.
Just a side note, barbershop tips are about 15%.
Recreational Activities
Tips for recreation are also 15%, but this mainly applies to specialty recreation. These include parasailing guides, waterski instructors, tennis instructors, boat drivers, etc.
Who Shouldn't You tip?
Not everyone at Disney World can receive tips. Some workers aren't allowed to and, upon giving, won't accept.
Here is a small list of all the Cast Members you cannot give tips to:
Boat Captains
Counter Service Restaurant Servers
Boat Drivers
Concierge Desk Attendants
Theme Park, Parking Attendants
Monorail Pilots
Quick Service Restaurant Servers
Other Ways to 'Tip' at Disney
Sometimes guests have other ways of tipping Cast Members, knowing they aren't allowed to receive cash.
Considered as de minimis tokens of appreciation, some guests have given Cast Members treats or even thank you cards.
As previously mentioned, the best way to show appreciation for Cast Member services is by contacting support to give a compliment. The sector you would be contacting is Guest Communications.
They can be reached by email, or you can mail in your comments. Here is the contact information for each.
Mail: Walt Disney Guest Communications, PO Box 10040, Lake Buena Vista, FL 32830-0040.
Email: [email protected]
When you reach out, include the Cast Member(s) name and hometowns. This information is usually on their badge.
When you detail your good service experience, please include when the service took place and where. As mentioned above, you can also take to social media and #CastCompliment the Cast Member on Twitter.
If you add their photo along with the tweet, you may get a response with a picture of them holding a certificate with your tweet printed on it.
Leaving compliments for Cast Members may seem like a small act, but it helps these workers quite a bit. In addition, these compliments count towards their performance and can potentially help them when evaluation time rolls around.
What Happens if a Cast Member Accepts Tips?
Unfortunately, when guests try to tip Cast Members who can't collect tips, it only puts them in an awful position. Therefore, tipping Cast Members is prohibited, and Disney is very strict about this policy.
They are so strict that it can cause Cast Members to get fired. So, it's best not to try to give them a tip. Cast Members are earnest about their jobs and would rather not take the chance.
Some guests attempt to sneak the Cast Member a tip through other means. For example, some people have tried to give money through objects like water bottles or seashells.
If Cast Members accept what they think is a gratuitous gift, and there's money inside, it can spell trouble. Especially if someone else notices they have the money, despite the Cast Member unknowingly accepting it.
Cast Members cant accept anything in the form of cash, including gift cards, money, etc.
It may not make sense to some, but Cast Members are usually perfectly fine with this policy. Like anyone else, they don't want to put themselves at risk of losing their jobs.
They don't want to get fired if they genuinely enjoy what they do, and most Cast Members love their job. So, respecting the Cast Members and Disney's policies is best.
You may think you're helping by attempting to sneak tips, but it only serves to hurt the workers in the end.
Where Do Collected Tips Go?
If Cast Members in non-tipping positions accept tips, they must give them to their supervisors. This includes anything that is the equivalent of cash. The money is then donated and put back into Disney World.
Tipping in Cash or Card
Although it may seem like you need to have cash on hand for tips at Disney World, that's not entirely true. You can tip with your card, but it depends on the situation and the kind of service.
While several services require cash to tip, you can add the tip to the receipt for others. This mainly applies to the food and beverage sectors.
Otherwise, it's best to have some cash in hand if you have to leave a tip. You can even use a Disney Gift Card to tip at restaurants if you don't have cash.
Another option is using the Magic Band for restaurant tips so long as it's linked to your debit or credit card.
8 Ideas of Thank You Gifts for Cast Members
We covered other ways to tip at Disney and how some guests prefer to give Cast Members small gifts or tokens of appreciation. This token is provided to them in place of cash tips.
There are other things you can give as a token of gratitude. Here is a list of some other appreciation gifts you can provide.
Candy with a small note attached
A postcard of your home state with a thank you note on it
Printed cards
Homemade crafts(so long as they're safe)
Stickers
Keychains (landmarks or of your hometown)
Homemade card
A pin (Disney or homemade)
Mobile Cast Compliment
Another way to ensure you show appreciation is to spread the word about your Cast Member's service through the Mobile Cast Compliment feature. Find this feature on the My Disney Experience mobile app.
Using the app, you're able to go in and leave a compliment for any specific Cast Member. Once you have left a compliment, the Cast Member(s) will get a digital certificate.
They will also receive additional recognition from their leaders via a notification regarding the compliments left on the app about their excellent service.
Just as you would via social media, include the Cast Member's first and last names on the app. Also, include their hometown. If their identifying information isn't on their name tag, ask them where they are from so that you can give them a proper shoutout later.
Conclusion
Going to Disney World is an enjoyable and exciting adventure. But it requires proper planning and budget before you make the trip.
Ensuring you include tips in this budget is crucial, as you can see. You always want to ensure you have more than enough for gratuity.
Since Disney World is already pretty expensive, it will be effortless to spend tip money accidentally. There's something to do at every turn so you'll want money set aside just for tips.
Remember that gratuity is automatically calculated into the bill for groups of 6 or more people and applies to buffets and dining in restaurants.
This rule also applies to hotel stays. Otherwise, a gratuity will not be included in the bill.
Remember these principles when visiting Disney World, and always consider tipping when you receive exceptional service. 
More about our TFVG Author
A seasoned traveller, Dad, and avid sports tourist, James foundered The Family Vacation Guide to share his expert vacation experiences- especially when it comes to being a travelling family man.
Featured in Travel articles such as Travel + Leisure, TripSavvy and SFGate, you know you're reading some of the best vacation tips online.