Whether you're with friends or family, CityWalk is a great place to visit while in Orlando, Florida. But what is CityWalk, and what can you expect while visiting?
A Quick Intro to Universal CityWalk
Universal CityWalk is an ideal destination if you're looking for a place where nighttime entertainment meets with some of the world's best delicacies. There are dozens of restaurants, clubs, and shops on CityWalk. It primarily operates as the hub of Islands of Adventure and Universal Studios.
CityWalk is a remarkable place to spend the day relaxing, seeing your favorite shows, playing miniature golf, and more. At night, CityWalk delivers unique entertainment that is sure to surpass your expectations.
This guide takes you through all you need to know before you plan your trip to this fantastic vacation destination.
Getting to Universal CityWalk
If you've been to Universal Studios, CityWalk is just adjacent, and you can walk to your destination. However, if you're thinking of taking a bus, various bus lines can take you to CityWalk. Your trip will start at either Universal Blvd And Hollywood Way bus stations.
From here, you can take different bus lines depending on your availability. The good thing is that you will be dropped off just 7 minutes away from Universal CityWalk.
The first shuttle to CityWalk stops nearby at around 4:30 a.m. On the other hand, the last shuttle stops nearby at around 1:00 a.m.
Getting to Citywalk Orlando shouldn't be an issue with the tons of map applications you can use to arrive at your destination. These maps can provide you with alternative routes and the best times to travel.
You can also accurately estimate how long it will take you to reach your destination. So, you shouldn't worry about getting lost if you know how to use map apps on your smartphone.
Universal CityWalk Opening Hours
Of course, planning for your trip demands that you know CityWalk's opening hours. CityWalk opens at 9 a.m. However, if there are temporary closures, these are usually announced on Universal Orlando Resort's official website. For instance, sometimes the place might be closed for scheduled maintenance.
How early should you arrive at CityWalk? The best time to get to CityWalk is before it opens. This allows you to be present when the gate opens. Arriving early gives you the advantage of heading straight to highly demanded rides in the park. You'll be able to enjoy Hagrid's Magical Creatures Motorbike Adventure rides without having to wait for 30 minutes or more.
You don't have to arrive too early, but about 30 minutes before the gates open is fair enough. When planning, ensure you factor in about a 20-minute walk within the park from the parking space or your hotel to get a shuttle. You want to waste time in between and find yourself arriving late.
Some of the perks of arriving at CityWalk early include:
You'll enjoy as many rides without having to deal with the scorching heat in Florida
Early park admissions will allow you to hop on the most popular rides in the park ahead of everyone else. You may end up saving up to three hours that would have been wasted waiting for these rides
You'll enjoy outdoor rides before afternoon showers. In case it rains in the afternoon, you will have already completed your tour and are ready for the amazing nightlife in the park
Restaurants & Bars at Universal CityWalk
Restaurants and bars at CityWalk deliver the best of everything. You can be sure to find some of your best delicacies. Whether you're looking to enjoy some Japanese, American, Mexican, or Italian, CityWalk's restaurants offer something for everyone. There are plenty of bars to hang around, so there's a good chance that you won't get bored here.
Before looking at the eateries that you can try out at CityWalk, you might be curious to know whether you need a theme park ticket to wine or dine at any of the restaurants. Generally, you don't require a ticket since admission is free.
The park is a part of Universal Orlando Resort but a few miles off the entrances. You also don't have to be a guest in the hotels if you're staying at the resort. You're free to enter any of the restaurants and enjoy your meals.
So, how much does it cost to park at CityWalk? Most people consider CityWalk an ideal place for entertainment when the sun sets because you don't have to pay parking fees after 6 p.m. If you have plans to visit the area early, then you will have to part with some parking charges. The parking fees vary, but they should be between $25-$35. You should confirm the exact parking fees before you visit.
If you don't have any plans to hang out in the theme parks, you should consider arriving past 6 p.m. to eat or have a couple of beers with your friends and family.
Here's a look at the various restaurants and bars at the park:
Vivo Italian Kitchen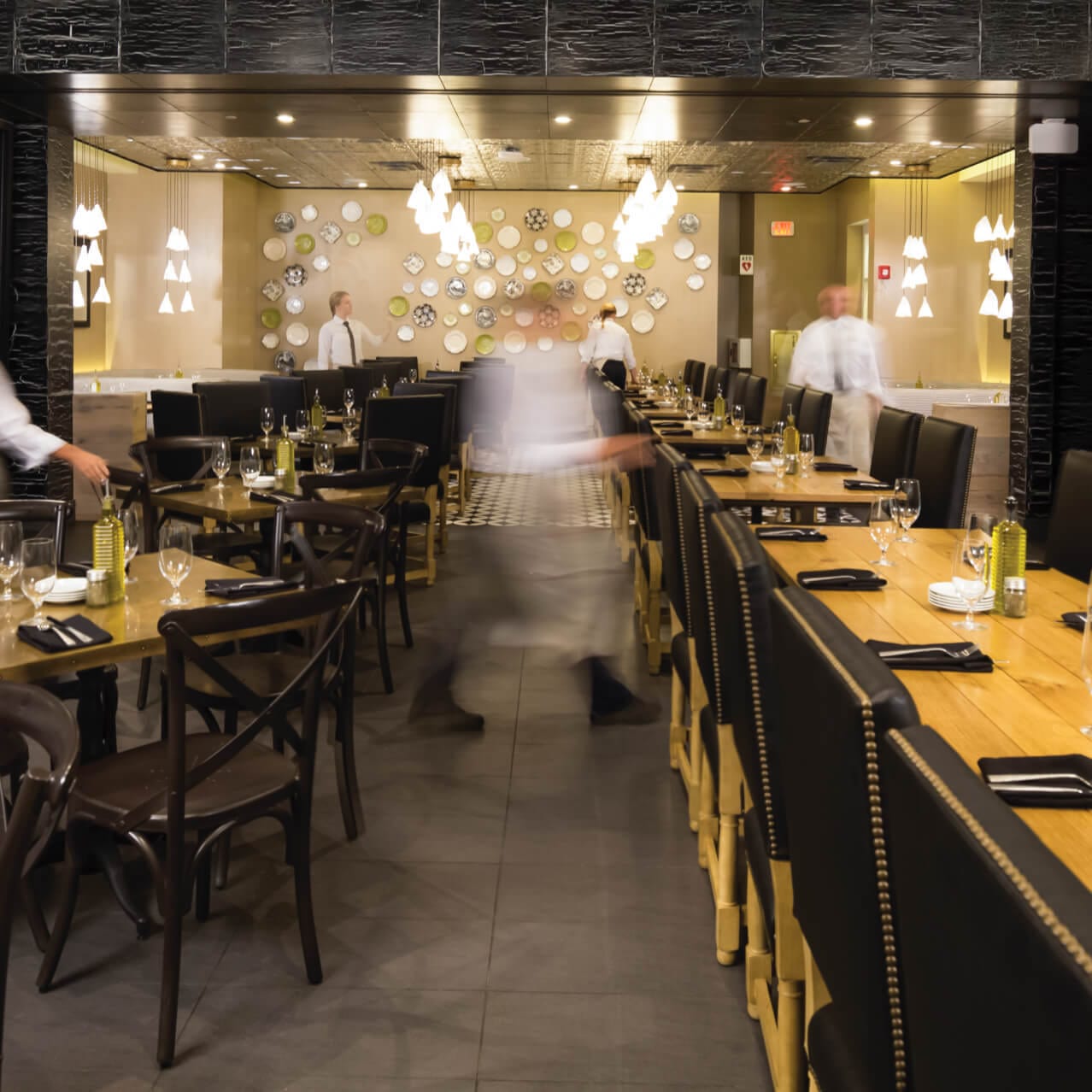 Italian cuisines rarely disappoint, and at Universal CityWalk, you stand to get a delightful mix of conventional and modern delicacies. Vivo Italian Kitchen is the best place to be if you're into Italian recipes. The restaurant offers a huge selection of pasta, meaning you can be confident of getting something that meets your unique needs.
The restaurant serves classics, including Fettuccine Alfredo, Lasagna, Bolognese Spaghetti, Ravioli, and Pasta Primavera. Apart from these, there are other meals you'll come across that you haven't heard of before. For instance, the Squid Ink Seafood might be unique to you and some of your family members.
If you've ever wanted to try out black spaghetti served with white wine sauce and prepared with clams, mussels, calamari, and shrimp, this should be your first stopover.
The food prices at the restaurant range from $11-$32.
Red Oven Pizza Bakery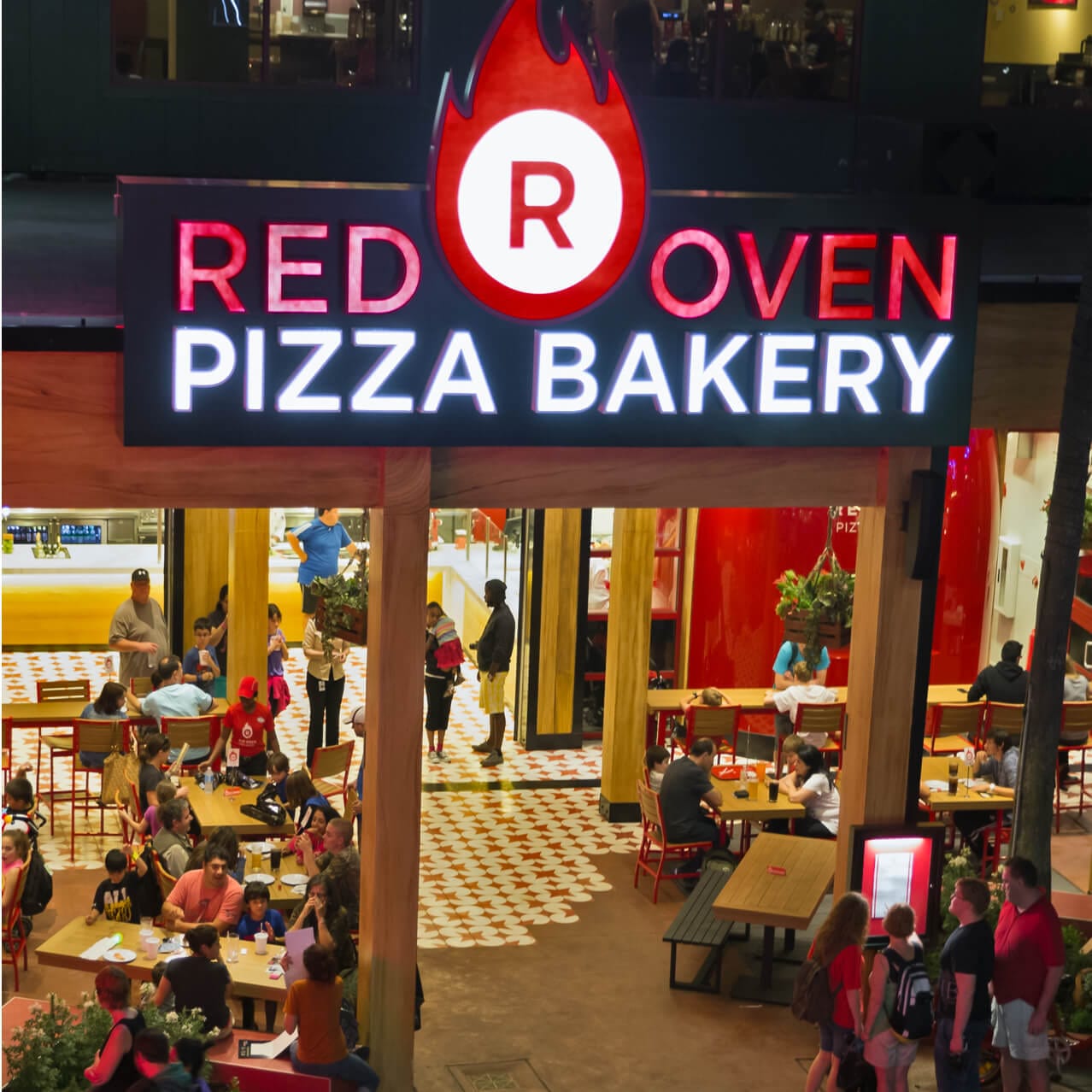 You will also have a chance to taste Italy's best at the Red Oven Pizza Bakery. Here, you'll have a taste of fresh and authentic pizza that you might not have tasted before. Red Oven Pizza Bakery is a quick-service restaurant, so you don't have to waste time waiting for your food to be prepared.
The restaurant has a simple menu featuring salad, pizza, wine, beer, and soda. Besides serving Cheese, Pepperoni, and Margherita, you can try out the white sauce pizza varieties. The prices are friendly since they range between $9-$14.
Antojitos Authentic Mexican Food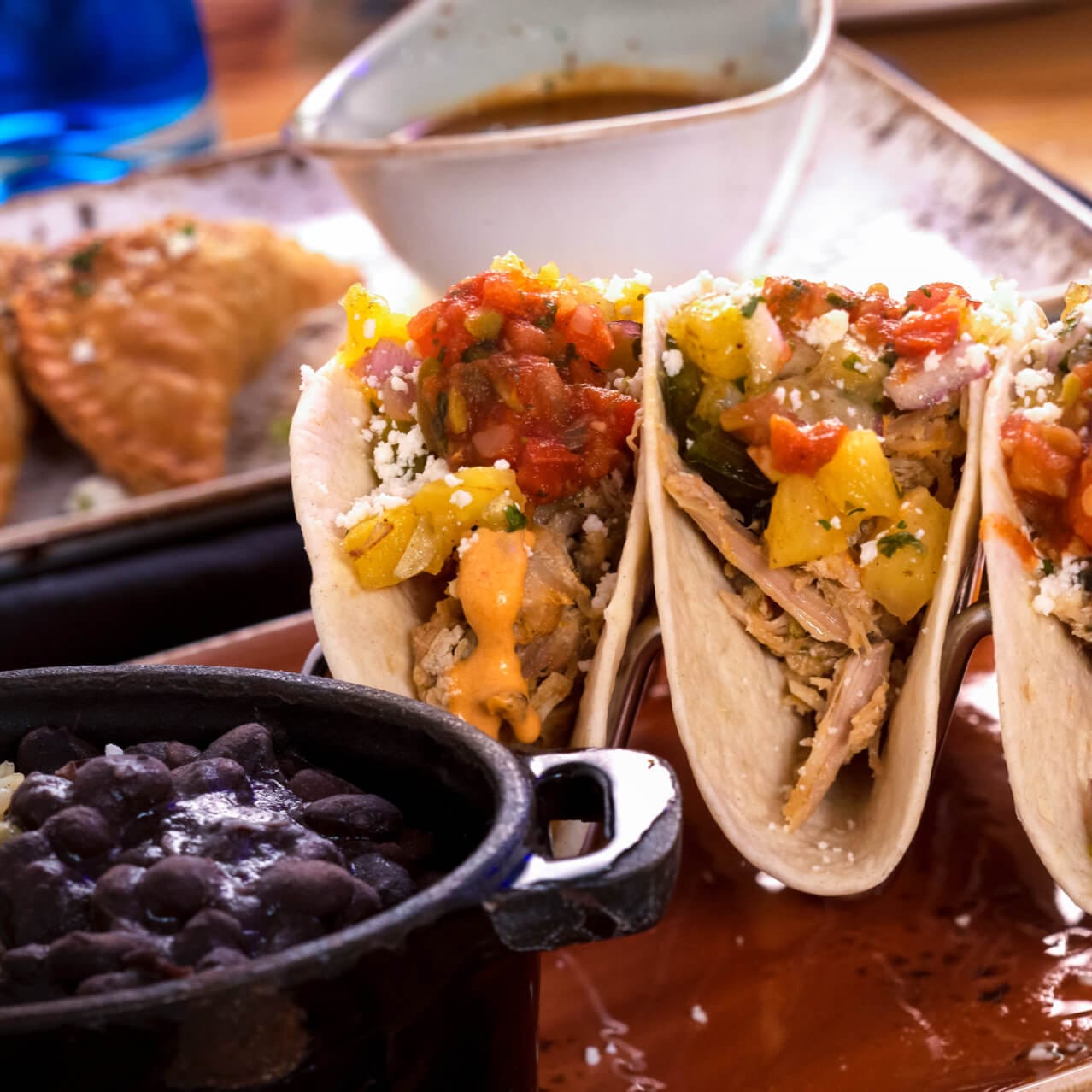 If you're in for some Mexican treat, Antojitos Authentic Mexican Food is the right choice for you. Only the freshest ingredients are used here – roasted, grilled, or marinated to perfection – to create mouth-watering Mexican street food.
The delicious foods and the delightful bar menu will give you a treat of a lifetime. You'll feel like you've discovered a hidden place that only a few people know about. The chances are that you'll want to frequent Antojitos Authentic Mexican Food more often. You'll find something nice for prices ranging between $13 to $28.
Cowfish Restaurant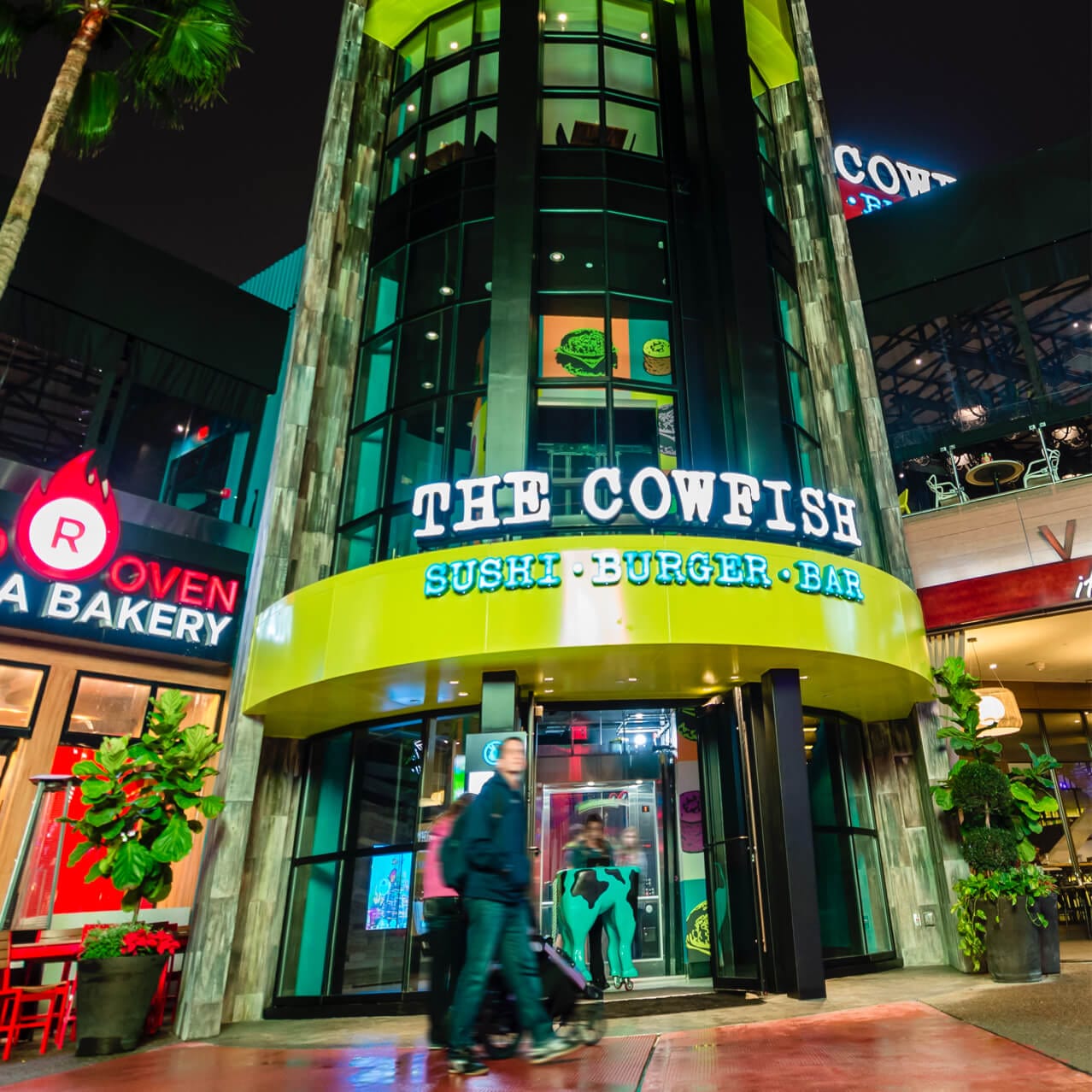 For delicious burgers and sushi, Cowfish Restaurant is a recommended restaurant. The sushi menu will amaze you since it features traditional sushi and other local varieties that the restaurant conjured up itself.
The burger also doesn't fall short of your expectations; it consists of Cowfish's creativity at its best, inspired by Korean and Japanese cuisine.
If you're not sure what to order here, try the K-Town. It's a beef burger prepared with applewood bacon, fried kimchi, leaf lettuce, pickled onions, and gochujang sauce. Another good treat you should try out is the Crispy Calamari.
Bubba Gump Shrimp Co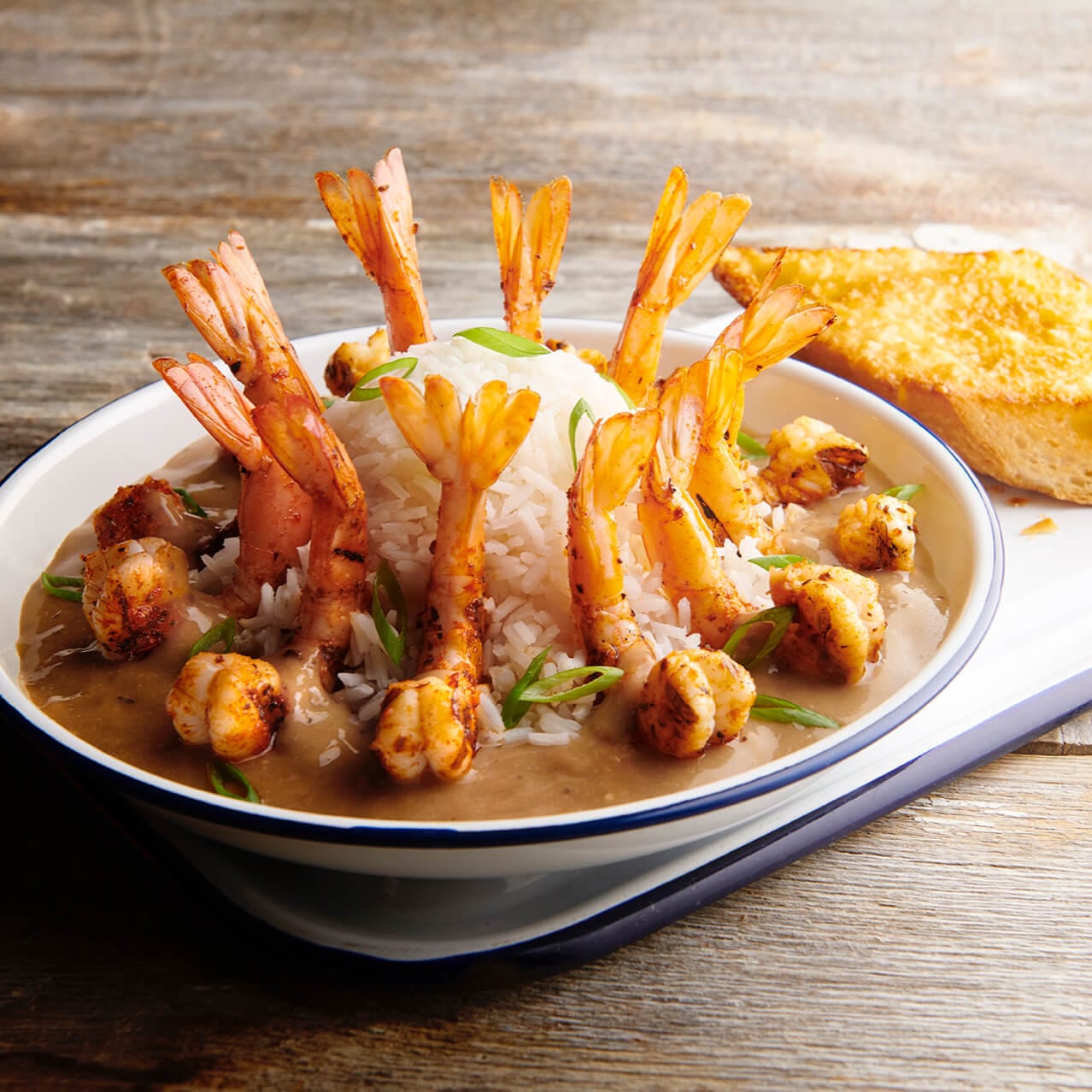 Your family will enjoy the Bubba Gump Shrimp Co's menu. It serves shrimp and other popular menu selections. You can order anything from steaks and seafood to appetizers, sandwiches, and savory desserts.
Bubba Gump Shrimp Co is inspired by Forrest Gump (1994). If you've watched this film, this restaurant has plenty of memorabilia for you to satisfy your eyes. Carry your camera so you can take some photos with your friends and family.
There are many types of shrimp served on their menu. Whether you're thinking of having fried, grilled, coconut shrimp, or any other kind of shrimp, this restaurant will serve you just what you need. No doubt! Forrest Gump would be proud of this restaurant.
Bigfire Citywalk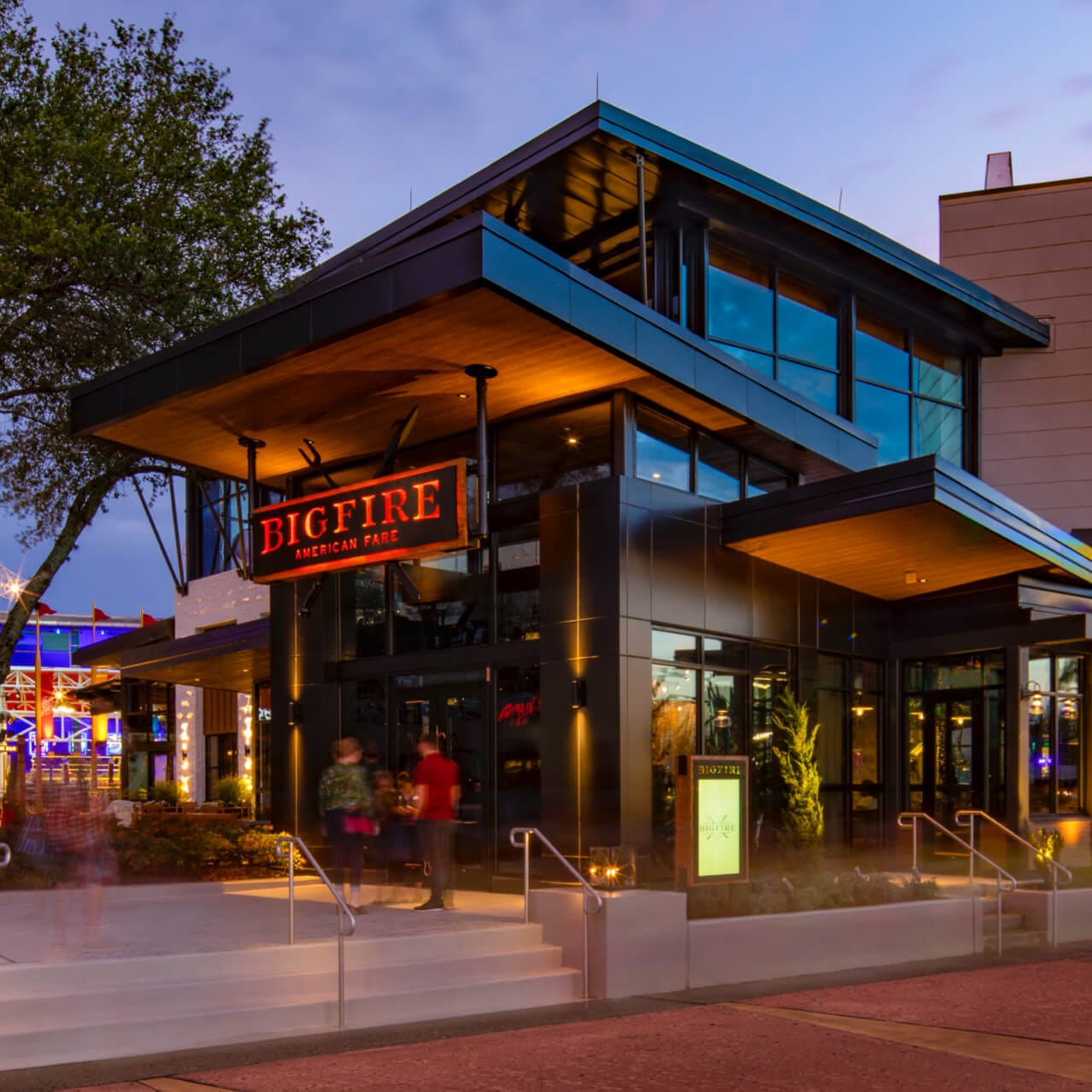 Bigfire is fairly new, but it also lives up to its expectations. Just as the name suggests, this is where open-fire cooking is done at its best. If you want to have a taste of the American treat, Bigfire won't disappoint you.
Not sure what to order? Try the Colorado Lamb Chops or the Premium Bigfire Steaks. Remember to order Tableside S'Mores if you're looking to get some dessert after the main course.
Jimmy Buffett's Margaritaville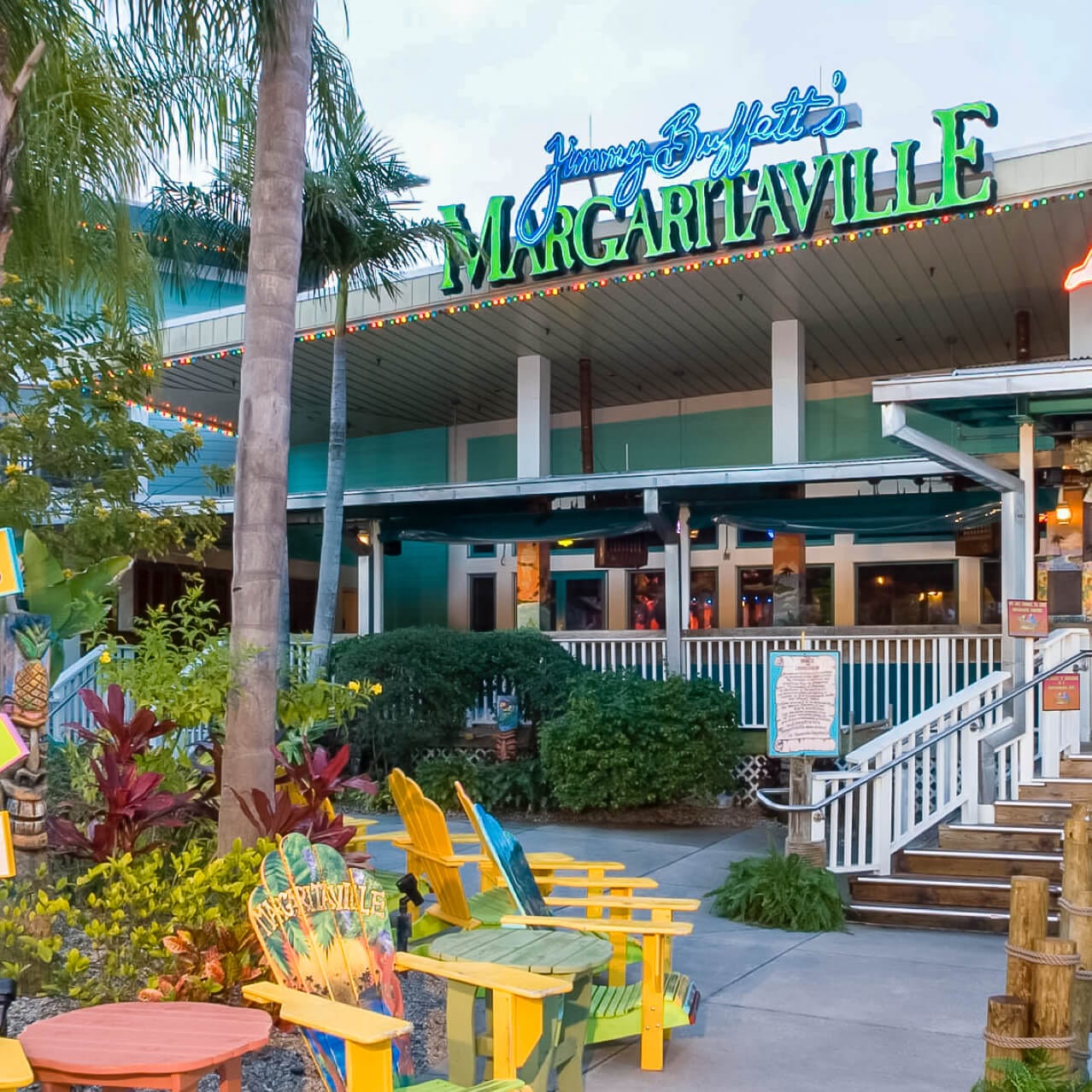 Jimmy Buffett's Margaritaville is a popular landmark restaurant where the music and the laid-back stance of Jimmy Buffet come to life. You may have guessed that Jimmy Buffet concerts inspired the restaurant's theme. The live bands at this place will ensure you feel the impact of the lively nightlife at the park.
Next to Jimmy Buffett's Margaritaville, you'll find the Lone Palm Airport. It features Jimmy's seaplane, dubbed the Hemisphere Dancer. It's an outdoor tiki bar and lounge that serves various drinks and foods right under the plane's wing.
You don't have to spend much to have a nice meal. With about $10 to $25, you'll find something good for you.
Hard Rock Cafe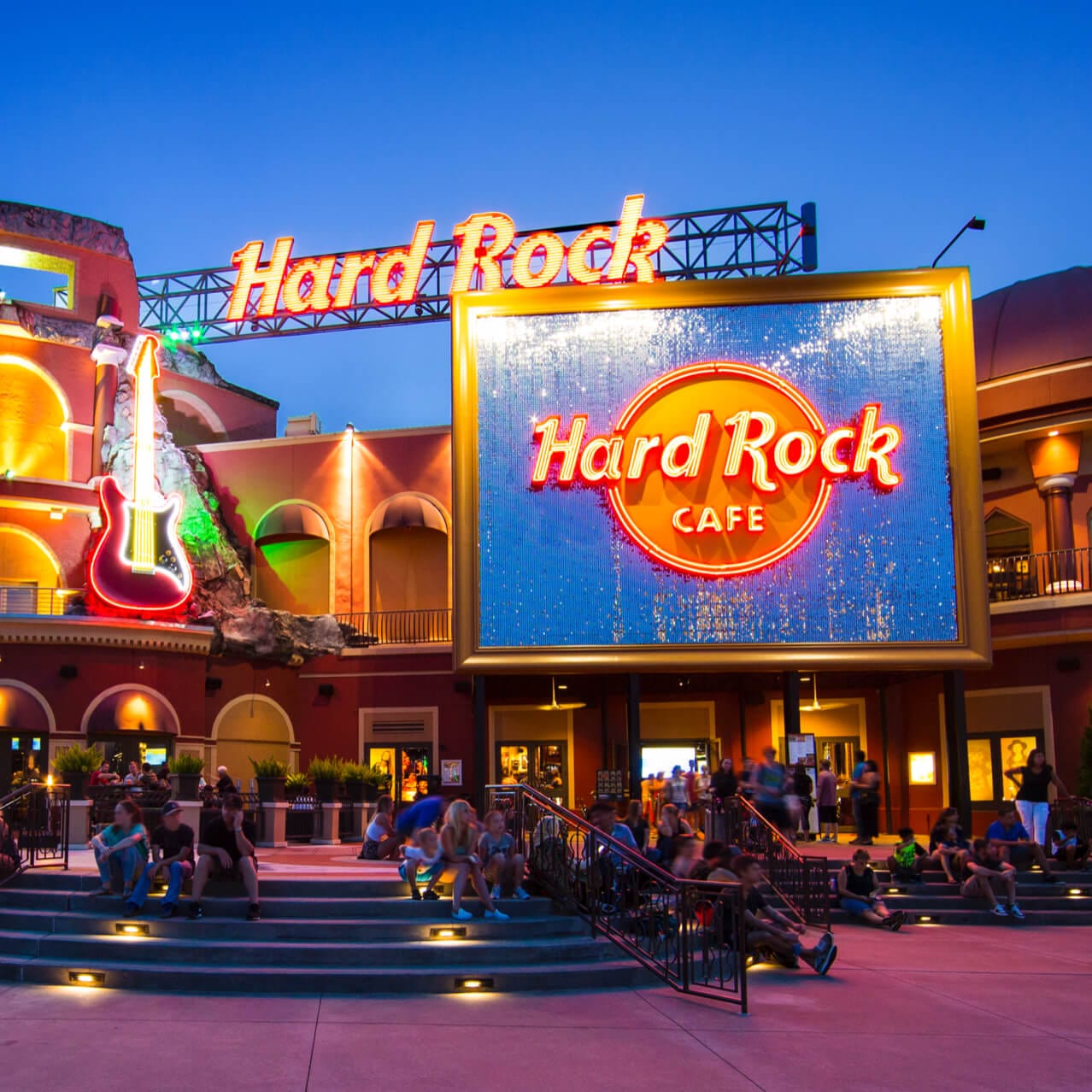 You've probably heard of the Hard Rock Cafe line of restaurants since they were established back in the 1970s. At Universal CityWalk, you can also visit one of the Hard Rock Cafes in the world. You'll love this place for its classic American cuisine. The restaurant is known for its tasty sandwiches, burgers, barbeque chicken, steaks, and salads.
The cafe has a full bar playing non-stop music videos. Plus, the place is well decorated with a stunning collection of hard rock memorabilia, including rare antiquity from The Beatles, Elvis, Bob Dylan, KISS, and others.
Bob Marley–A Tribute to Freedom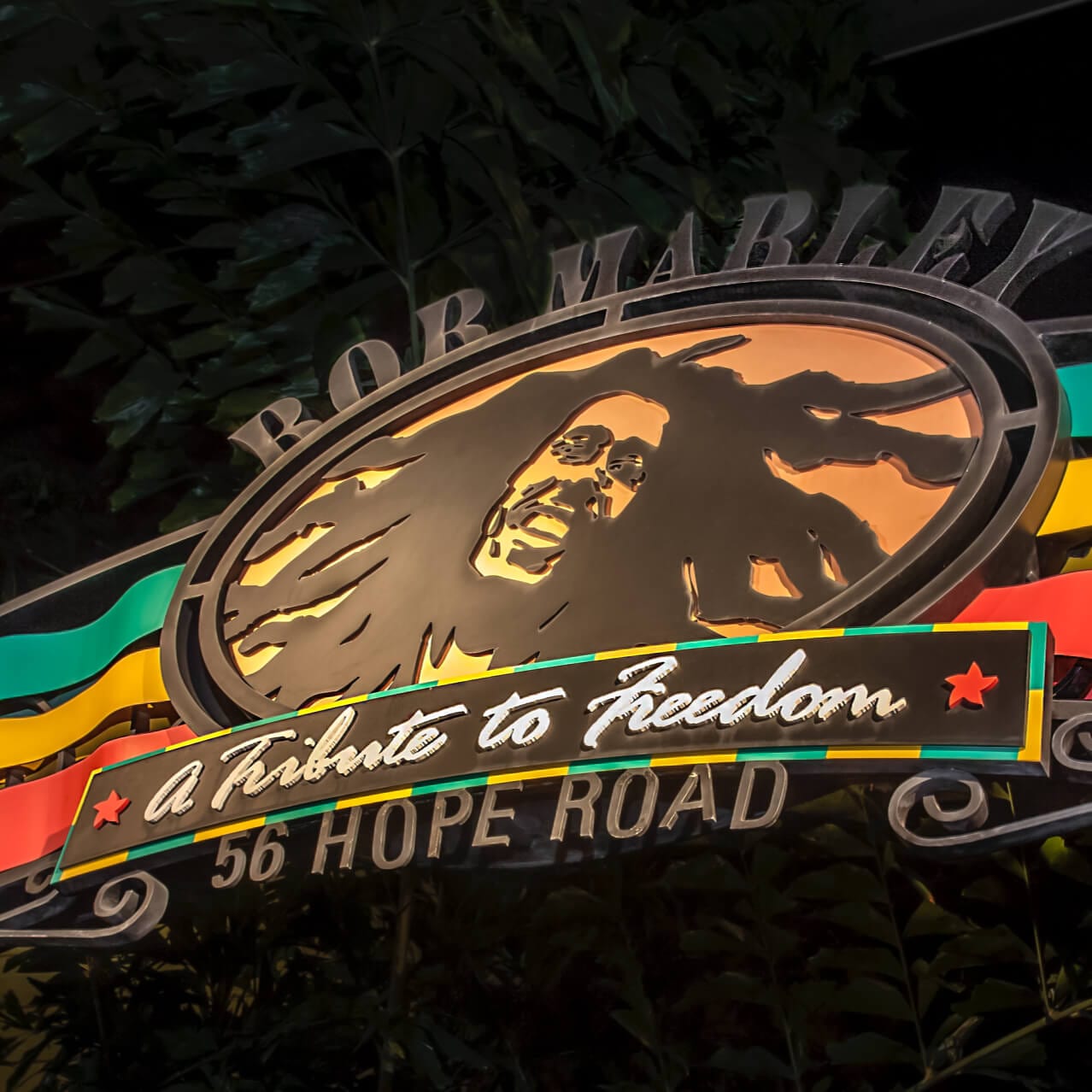 Are you a reggae fan? Visit the Bob Marley–A Tribute to Freedom restaurant to learn all about the history of Bob Marley and the reasons behind his musical inspiration. Bob Marley's works have drawn inspiration from all over the world, and you can enjoy his music while dining at this restaurant in Universal CityWalk.
One thing you will like about Bob Marley restaurant is its Jamaican-influenced eateries and entrees. The menu features Fish & Yucca, Oxtail Stew, Curry Shrimp, Jamaican Jerk Chicken, and more.
Toothsome Chocolate Emporium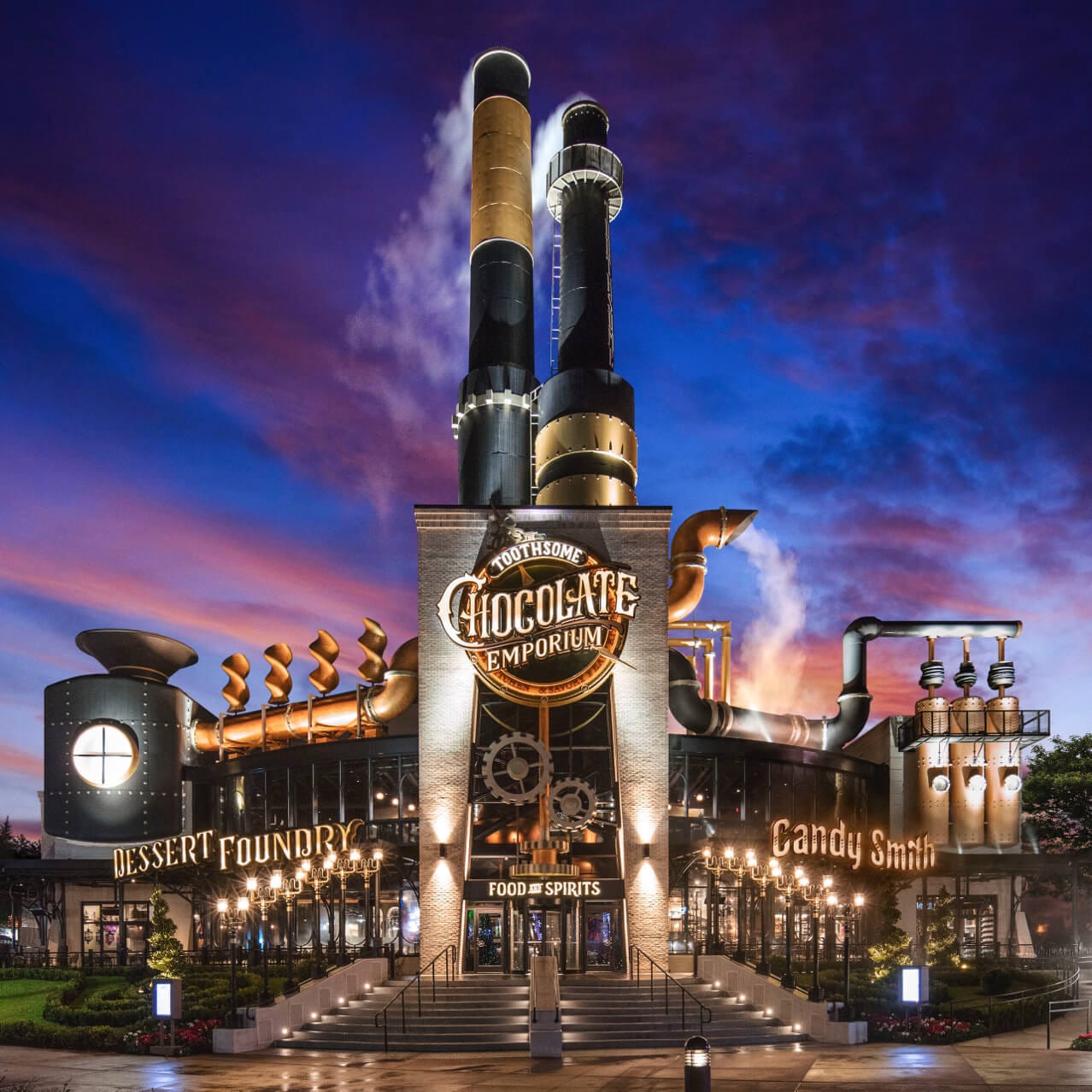 The Toothsome Chocolate Emporium is a nice place for the entire family, especially kids. It's a full-service restaurant, confectionery, and bar. You can indulge yourself in traditional food like seafood and steak. However, you should save some space for dessert. Toothsome Chocolate Emporium is known for its flavourful dessert.
It serves a huge variety of gourmet milkshakes. The sugary drinks served here come in different flavors, including Key Lime Pie, Heavenly Hazelnut, Confetti, Red Velvet, and so on. Rest assured that you won't resist the urge to take photos to remember the prettiest desserts you've ever seen.
Voodoo Doughnut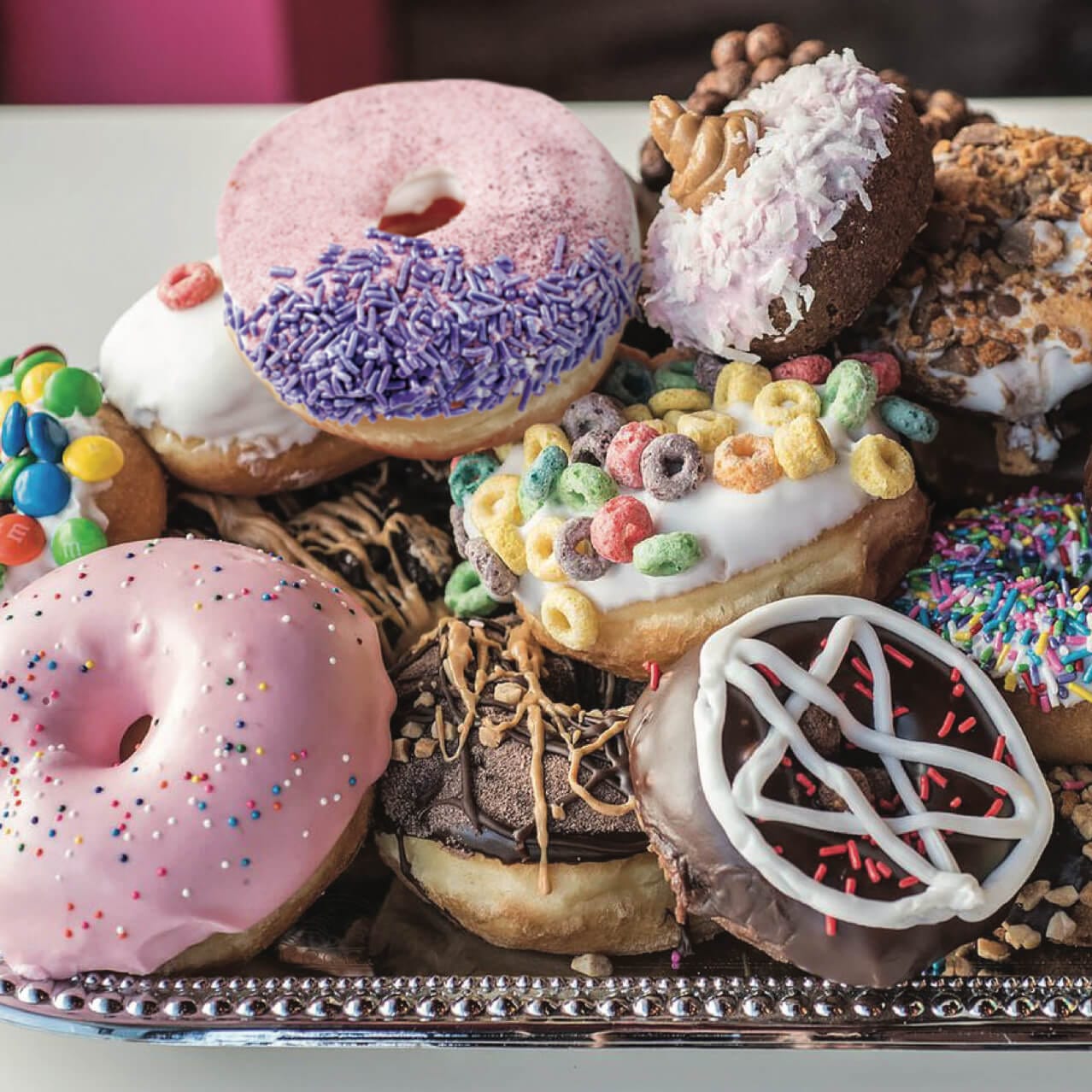 If you're up for a doughnut treat, Voodoo Doughnut comes highly recommended. The restaurant serves over 50 types of doughnuts every day at Universal CityWalk. They are quite creative with varying flavors like Butterfinger, Bacon Maple, and Grape Ape.
The Lone Palm Airport Bar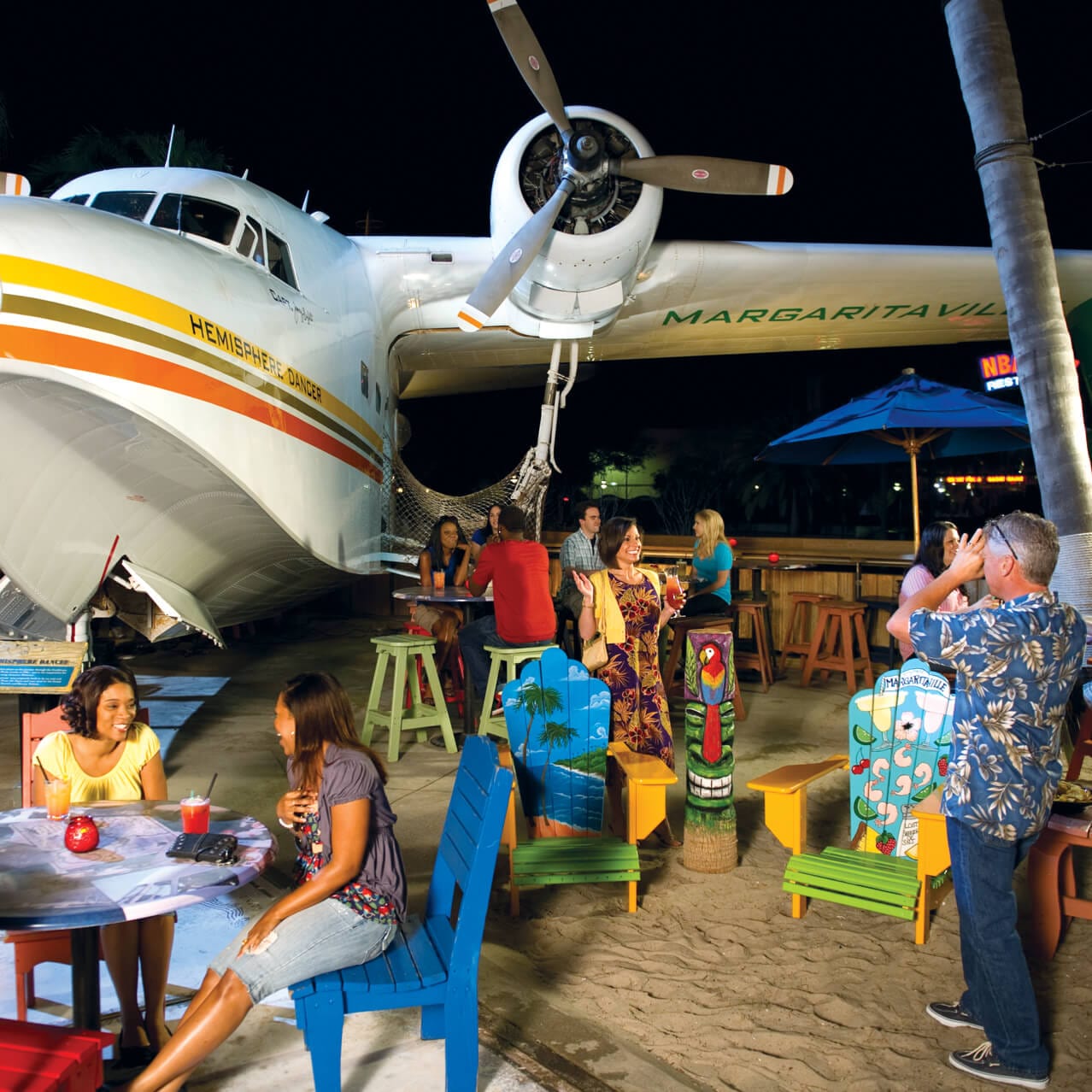 As previously noted, the Lone Palm Airport Bar is adjacent to Jimmy Buffet's Margaritaville. The bar stands out from others because of the airplane setting it has. With its setting, sipping your drinks here will make you feel like you're enjoying your drinks in an airport lounge. You may even think that you're having fun with your friends and family on a private airplane.
Besides the margaritas, you'll have a taste of craft beers, frozen cocktails, and other alcoholic beverages to crown the day.
The Lone Palm bar also serves wings, sliders, hot dogs, sandwiches, and fried eateries like fried pickles and fried shrimp.
The Volcano Bar
This is another bar in CityWalk that serves more than ten different types of margaritas. The Volcano Bar is a part of Jimmy Buffet's. The other two bars you will find here are the 12 Volt Bar and the Land Shark Bar. The Volcano Bar is the only bar in the park where you will see a giant exploding volcano erupting margaritas now and then. Entertainment in the evening brings this place to life with amazing live band shows.
NBC Sports Grill & Brew
NBC Sports Grill & Brew is a good place if you're into sports. Here, you get to watch your favorite sports on HD TV screens. You won't miss a single basket, touchdown, goal, checkered flag, or homerun. The bar offers a beautiful menu, which is a mix of tasty classics and modern eateries like steak, ribs, burgers, and more. This place opens at 11 a.m., so you have the whole day to catch up on your favorite sports and watch them live when the games begin.
The Whopper Bar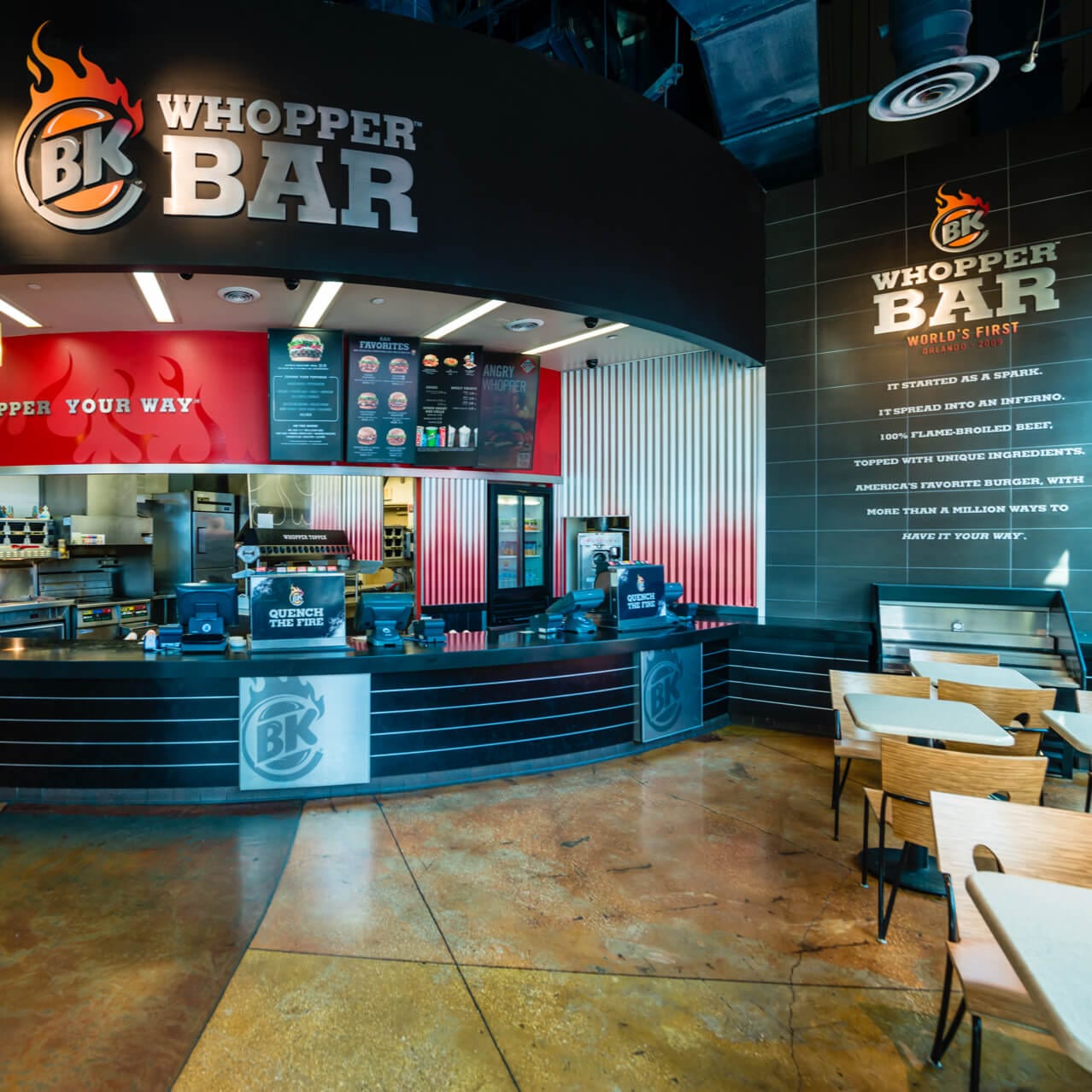 Whopper Bar stands out from other fast food restaurants at CityWalk. What makes their services different is that visitors are allowed to design their burgers. You can use your creativity here to come up with a unique burger of your own. You have over 20 toppings to choose from, including sauces and other ingredients you can't find in your local Burger King store.
There are plenty of things to add to your burger, including sauteed mushrooms, grilled onions, guacamole, jalapenos, and so on. You can also smother your burger in Blackened Cajun Sauce, A1 Steak Sauce, and Bourbon-flavored Sauce. There are plenty of ways to get creative here and create a burger you will likely enjoy.
Hot Dog Hall of Fame
You can also head to the Hot Dog Hall of Fame and silence your hunger pangs by eating classic hot dogs. The restaurant is baseball-themed, and you can be served hot dogs from renowned baseball stadiums across the USA. Instead of eating in the usual dining-styled rooms, the sitting here is organized to resemble a baseball stadium. You'll feel like you're watching a baseball match when you're dining with your gang.
Shops at Universal CityWalk
The excitement at Universal CityWalk doesn't end at the bars and restaurants featured here. Your list of the places to visit should also include the stores in the park. This is where you can shop and take your treasure home. The window shopping experience is also worth your time if you're on a date night. Below is a review of some shops at CityPark that should be part of your vacation checklist.
Universal Studios Store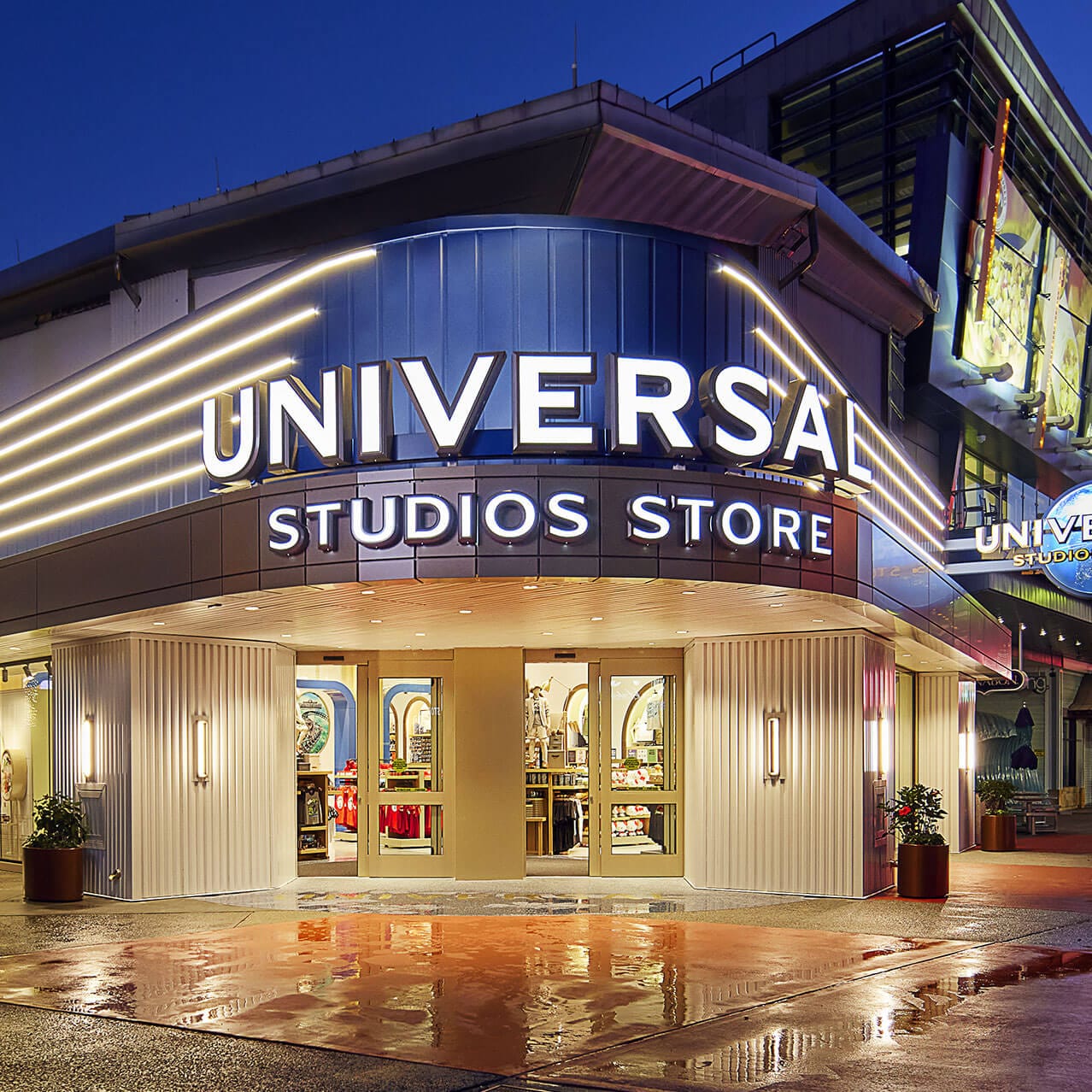 With so much retail space to offer, you can be sure that you will find just about anything that appeases your eyes. This is the right place to be for vacation collectibles and souvenirs from Universal films and attractions. This store is next to Voodoo Doughnut. One of the highlights of this shop is the themed Wizarding World of Harry Potter.
If you're looking to buy theme park character items, the Universal Studios Store is the right place to shop. You can buy plush toys, t-shirts, hats, and beach towels that feature special characters like Woody Woodpecker, Spider-Man, The Simpsons, and more.
Fossil
Fossil is a recommended store for guests looking for Fossil watches and other fashion accessories. The store offers a variety of products for men and women. Whether you want a funky dress watch or a simple watch, Fossil can meet your expectations with the diverse wristwatches it offers.
Analog and digital watches are also up for grabs in this store. You can also buy sunglasses here to ensure you're in style with the park. Other items you can buy include crafted wallets, belts, shoulder bags, and colorful handbags.
Quiet Flight Surf Shop
Quiet Flight Surf Shop should be on your list of places to visit if you want to enjoy the outdoors in style. The store has merchandise from top brands like Quiet Flight, Oakley, Billabong, Nixon, Hurley, Element, Roxy, Von Zapper, and Rip Curl.
Get yourself something nice from head to toe with the shop's unique collection of polos, shirts, and shorts. You can also buy a surfboard and other essentials you might require on the beach. You'll find fashionable shades from brands like Prada, Rayban, Arnette, D&G, and others.
The Island Clothing Store
There's no better place to dress like the locals at CityWalk other than The Island Clothing Store. You'll find casual swimwear and sportswear from Quicksilver, Tommy Bahama, Lacoste and Lucky Brand, and the Honolua Surf Co.
Clothes from different brands are also offered here, from Hawaiian shorts to polo shirts, graphic t-shirts, pants, sandals, and more. The shop also sells designer sunglasses and jewelry.
Hart & Huntington Tattoo Shop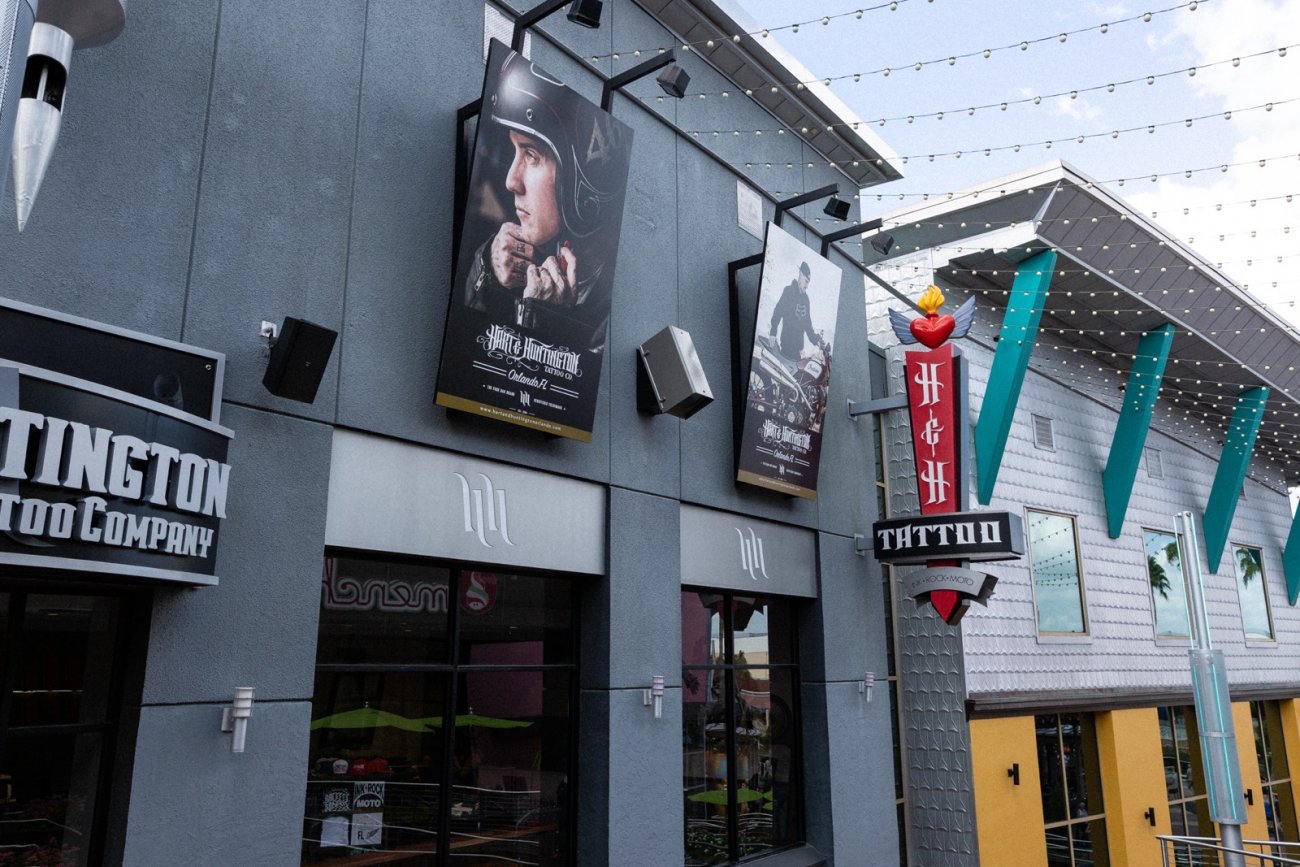 If you want to get yourself a tattoo to remember your visit to CityWalk, the Hart & Huntington Orlando Tattoo Shop is your ideal destination. You can ink a permanent souvenir to ensure you never forget about your amazing tour of the park.
P!Q
P!Q is another simple store that sells unique toys, gifts, personal accessories, and household items.
Entertainment at Universal CityWalk
The best entertainment spots at CityWalk offer you a taste of good music, from jazz to rock to salsa to reggae. Whether it's a romantic dinner or a night out with friends, you'll find a good spot to chill throughout the night. The following are entertainment joints at Universal CityWalk.
Hollywood Drive-In Golf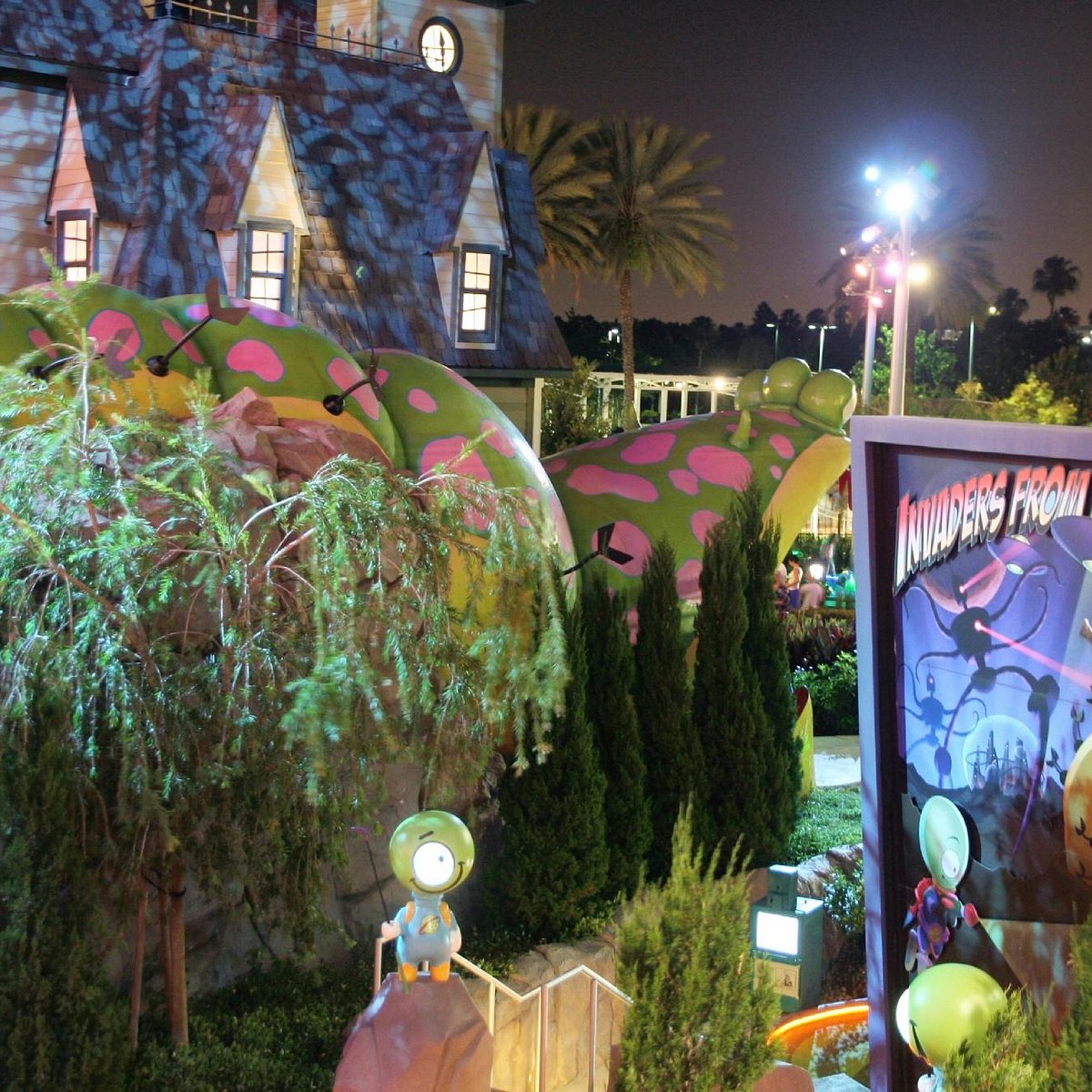 Golf lovers can enjoy themselves at the Hollywood Drive-In Golf. It's a great place for the entire family because both young and old can find something exciting to do here. The place's themes are Invaders From Planet Putt and The Haunting of Ghostly Greens. These themes give the attraction a unique appeal with special effects.
Universal Cinemark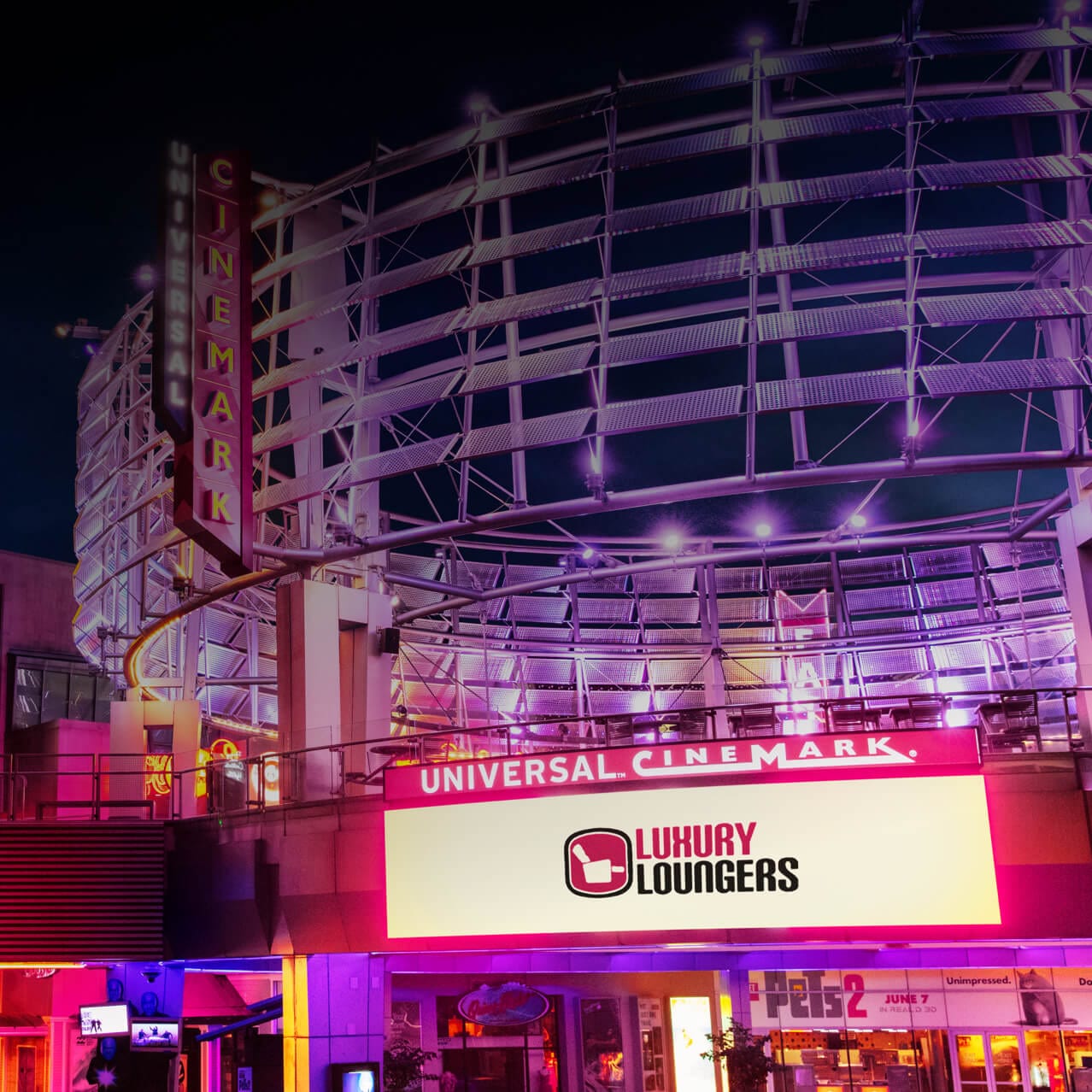 Universal Cinemark is where you should be if there's a new film release. You can catch your favorite actors on 20 big screens fitted with the best surround sound system. Watching a movie here is an experience you'll live to recall. You don't have to go out to eat since the area is stocked with hot food, snacks, and a liquor bar.
Red Coconut Club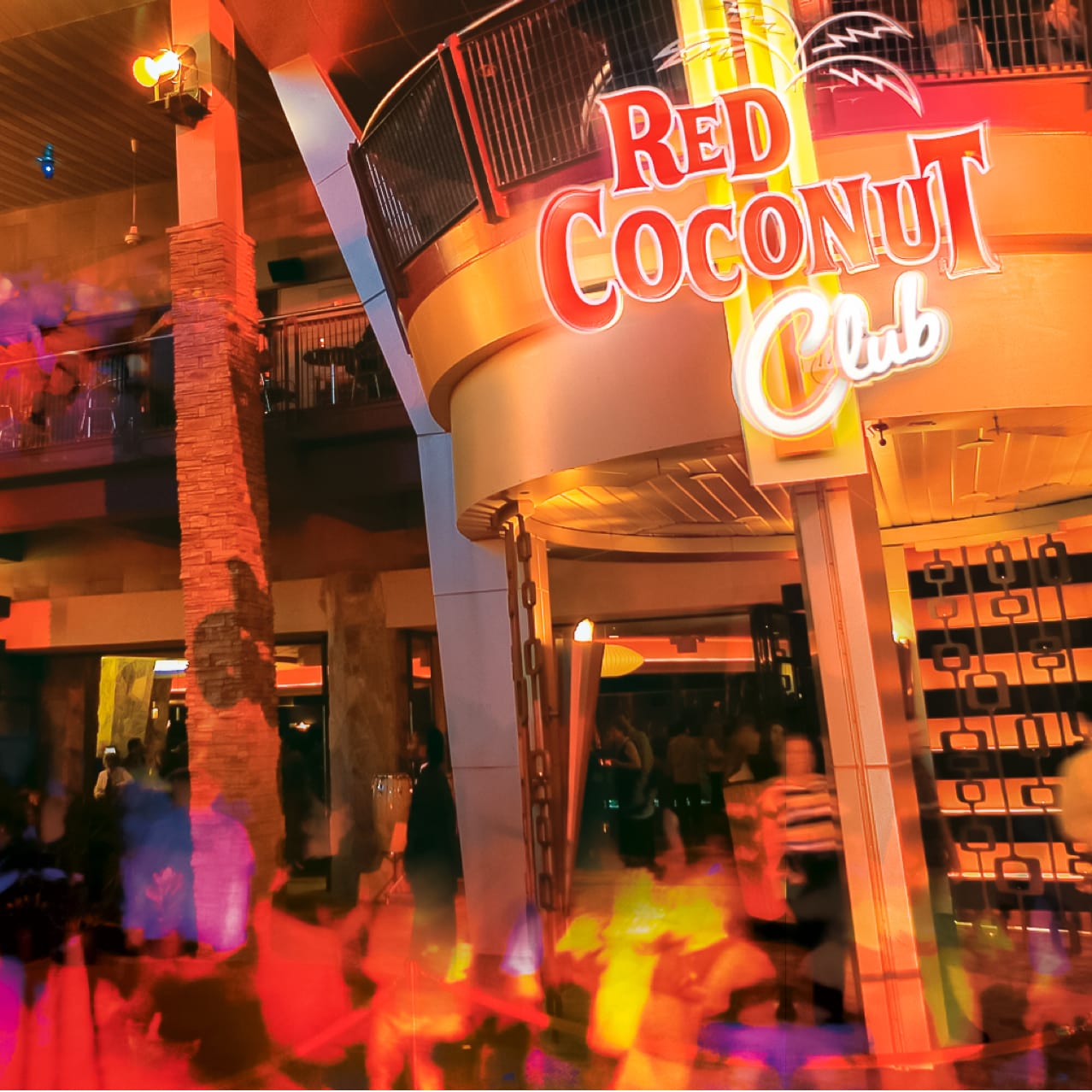 The Red Coconut Club is one of the best nightclubs at CityWalk that offers a perfect blend of Cuban flair and tiki chic. Want to dance the night away? The dance floors are on the first floor. You can also go out for a romantic dinner at the club since an intimate dining area is located upstairs. The club opens at 8 p.m., and guests who are above 21 years old can enter.
Pat O'Briens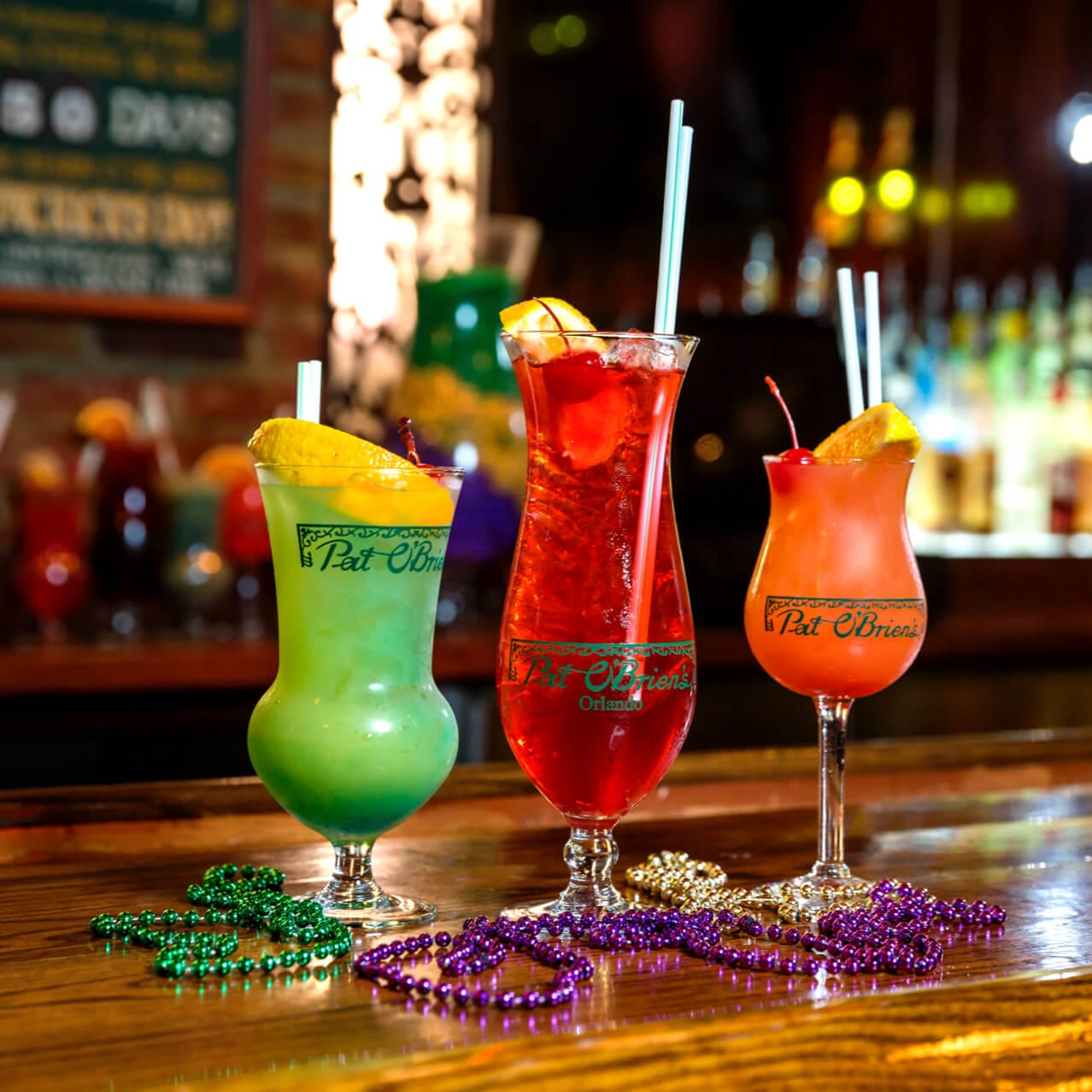 Pat O'Brien's at Universal CityWalk is another ideal place for entertainment. This is a piano bar where you can wine and dine as you listen to talented pianists performing. Private festivities and events can also be held at this entertainment joint.
CityWalk's Rising Star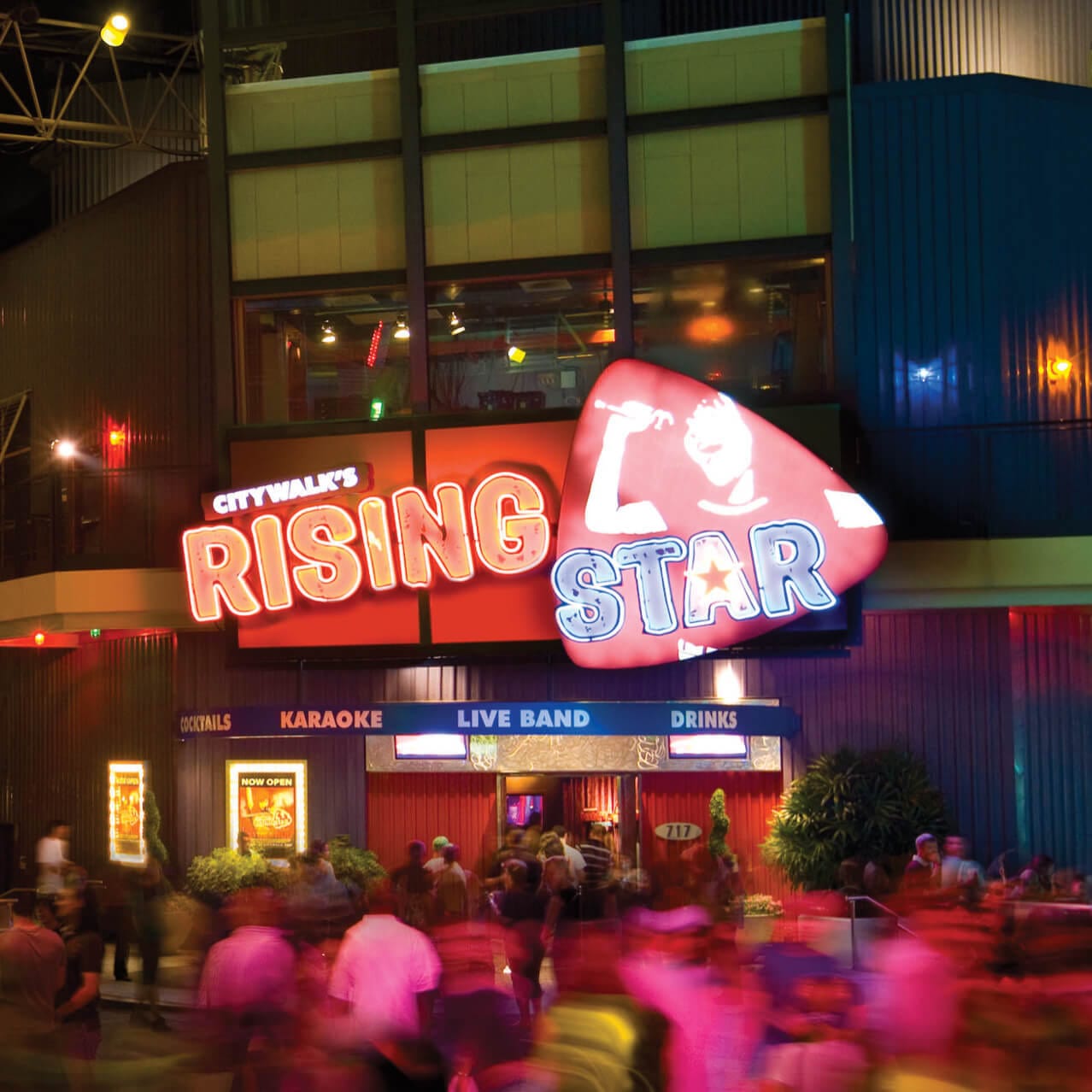 Ever dreamt of releasing a song or simply hitting the stage for a one-time moment in the spotlight? Well, CityWalk's Rising Star provides you with this unique opportunity to showcase your talent. You'll be performing with a live band with real backup singers. Moreover, you can select any song title and perform for your audience.
The Groove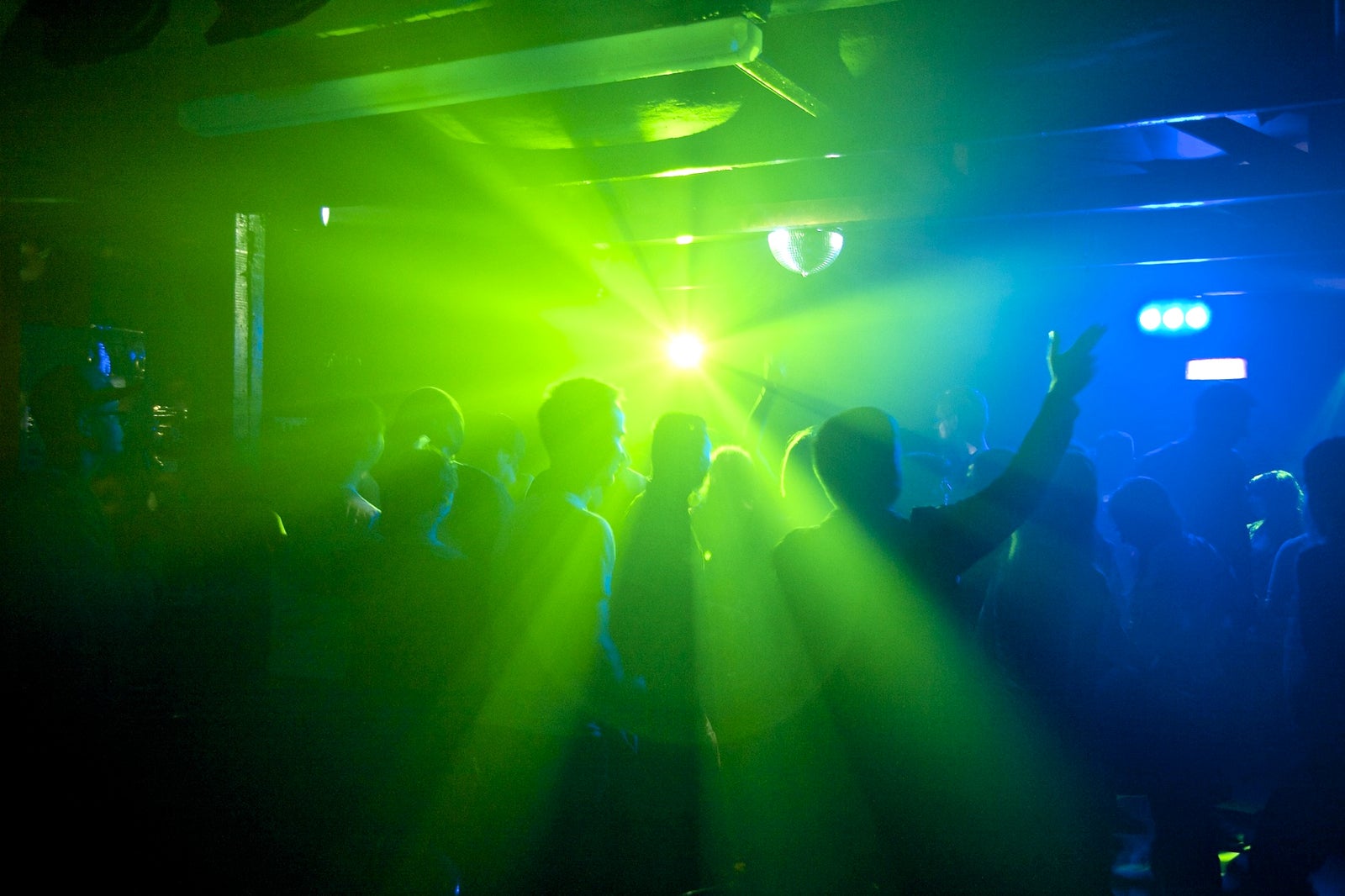 If you're hanging out with friends, the Groove at Universal CityWalk is an entertainment spot that won't disappoint you. You can enjoy yourselves here as you get into the groove with some of the best hits in town. There's a DJ to ensure you make your requests and listen to your favorite songs.
Universal CityWalk: Top Tips for Enjoying your Visit to the Park
There's so much to do and see at CityWalk, here's what we recommend to make the most of your time.
Make Plans for Dining at CityWalk
With so many restaurants and entertainment spots at CityWalk, you should plan how you will wine and dine in the park. Planning your visit here ensures you make reservations where necessary. You can also skip the whole idea of waiting for a table if you're flexible to eat at any time.
Plan for Shopping
Planning for shopping at CityWalk is also crucial. There are various fun shops and stores to buy gifts and other essentials you might require in the park. Make early plans and budget for your shopping to ensure you don't overspend.
Be Prepared to Spend Time Outdoors
The most exciting moments at Universal CityWalk will be spent outside. Since you'll be spending more time outside, you should be prepared for the sunny and chilly weather. This means you should pack some shades, bottled water, comfortable shoes, and a jacket. Your chosen attire will depend on the weather when you arrive.
There's so much to do at Universal CityWalk. It's the perfect spot where the entire family can relax and enjoy themselves. Adults and kids will have an exhilarating experience since there's something for everyone. Make early plans before you arrive about where you will be visiting and where you will be dining. You don't want to get confused and miss out on exciting activities offered in popular spots in the park.
More about our TFVG Author