Your kids will be thrilled to learn that a trip to Maui is in their future! There's nothing more exciting than setting off on a grand adventure, flying over the big ocean, and landing in a tropical destination thousands of miles away from everything else.
If you're considering taking the family on a Hawaiian vacation, you need to consider the best places to stay with your kids.
Let's consider the best places to stay in Maui, Hawaii, for families with kids and look at all the fantastic opportunities and fun restaurants that make them such family-friendly spots!
Where to Stay with Kids
With over 730 square miles, Maui is Hawaii's second-largest island. The County of Maui makes up three other islands besides Maui: Moloka'i, Lana'i, and Kaho'olawe. Of the four Maui County islands, Kaho'olawe is the only one unpopulated.
Even though all of Maui is worth exploring, it always helps to discern where you stay during your trip. It's essential if you have kids with you.
Some of the best places to stay on Maui with kids include:
Wailea
Kaanapali
Kihei
Kapalua
Pukalani
Makawao
Kahului
Waihee-Waiehu
Kula
Wailea
Situated on the pristine coast of South Maui, Wailea is known for its beautiful beaches and its luxurious resort community. With no shortage of places to stay and plenty of outdoor beauty to keep you occupied, you'll have a great time staying in Wailea.
Wailea is also a great option if you have any golfers in your family. Apart from the crescent-shaped beaches that line the coast, the community is known for having some of the island's best golf courses.
Where To Eat
If you want a unique farm-to-table experience, consider Monkeypod Kitchen by Merriman. You'll find local cuisine, excellent craft beers, and a wonderful staff that treats you like family.
Humuhumunukunukuapua'a is an award-winning resort restaurant named after Hawaii's state fish. Situated right on a lagoon, it's the perfect place to enjoy a nice dinner and beautiful views of the sunset.
If you're looking for something a little more familiar for the kids, you can always try out Matteo's Osteria. The Italian-inspired restaurant and wine bar feature outdoor seating that you'll want to reserve in advance.
What To Do
Wailea Beach is the obvious first stop when you're staying in Wailea. There's a scenic walking path, plenty of space for sunbathing and swimming, and even a place where you could experience an authentic Hawaiian luau.
If you travel south a few miles to the Wailea-Makena area, you can check out Makena Landing Park. It's a beautiful beachfront space with spots where you can dive or sunbathe in the sand.
Kamaole Beach Park III is another beach situated north of Wailea. There's lots of beachfront and a grassy area where you and the family can stop for a picnic.
When To Go
If you're hoping to make Wailea your summer vacation destination, you should consider August. Prices are reasonable since it's technically an off-season. If you're looking for a spring getaway, April and May are also great months to visit.
Kaanapali
There was a time when Kaanapali was known worldwide for having the best beach in America. The calm, crystal-clear ocean water is the perfect setting for a family vacation.
You can see outer islands from Kaanapali, and sometimes you can spot whales from the shoreline.
If you feel like getting away from the beach for a while and exploring the village, you'll find great selections for shopping, eating, and learning more about Hawaiian culture.
Where To Eat
Leilani's on the Beach is an award-winning restaurant specializing in Hawaiian cuisine. The meat cuts come island-style, and the staff strives to treat everyone like family. You and your kids will love your experience at Leilani's.
Roy's has served Kaanapali visitors and citizens for over 30 years. Apart from great food, you'll find a lovely view surrounded by the beautiful West Maui Mountains.
If you want an authentic Hawaiian experience, take your kids to the Hula Grill Kaanapali. Here they only serve the freshest food delivered daily by local farmers. So the menu might rotate depending on when you visit.
What To Do
One of the best things about staying in Kaanapali is the ready access you'll have to Kaanapali Beach. Once considered America's best beach, it's a fantastic place to sit in the sun, swim in the ocean, or play family games on the soft sands.
If you're up for a trip south to the region of Lahaina, you can visit the Maui Animal Farm. Your kids will love getting to see all the different animals. You can even sign up for a private petting zoo tour.
Maui is known for some stellar hiking trails, and staying in Kaanapali means you have easy access to volcanic mountains like Pu'u Kukui. There's a boardwalk that you can book a tour of if your kids are up for a climb.
If riding is more your style, consider checking out the Ironwood Ranch! They offer horseback rides through various trails, a great way to see a lot of Maui all at once.
When To Go
If you're interested in warm weather and sunbathing, consider visiting Kaanapali in June or July. But if you're a surfing family or want to catch a glimpse of migrating whales, the conditions are more suitable in January or February.
Kihei
Want to walk the same shores where Hawaiian royalty once vacationed? Consider staying in Kihei when you visit Maui with your family.
Kihei is known as Maui's sunniest region. Once a secluded village, Kihei now offers a range of beautiful hotels and rental properties. Situated on the island's southwest shore, Kihei gets very little rain each year.
You'll love Kihei for the easy vacation vibe and the friendly locals who make you feel at home. It's not too expensive, so it could be an excellent option for anyone vacationing on a budget.
Besides the occasional North Pacific Swell or Kona storm, Kihei offers a peaceful and serene atmosphere for your island getaway.
Where To Eat
If you're looking for something specific in the food realm, Kihei has plenty of options. Nutcharee's Authentic Thai Food offers a great selection of noodles, rice, and curry dishes that you can easily order online.
Coconut's Fish Cafe is a top-rated Hawaiian establishment. Known for its casual atmosphere and fast service, you'll find delightful family recipes and plenty of new options.
Perfect for any pun lovers in your group, make sure you check out Cafe O'Lei Kihei for lunch or dinner. The fresh food is locally sourced, and the family-owned establishment is known for making patrons feel at home.
What To Do
Kalepolepo Beach Park is more than just a park on the beachfront. It's a cultural landmark for many in the Kihei area, once the site of a booming Hawaiian Village. The sand will feel soft under your feet, and you'll love the seclusion you find here.
Kihei Regional Park is a beautiful green space where you and your family can enjoy a picnic and maybe a game of catch. You won't be bothered by swarms of other tourists, and your kids can run around all they want.
If you have water sports enthusiasts in your family, you must check out Charley Young Beach. You can swim, paddle-board, and even go snorkeling off the calm, pristine beach.
When To Go
The best time to visit Maui and stay in Kihei is during the off-season or shoulder period of tourist season. That usually means April, May, September, or October.
Kapalua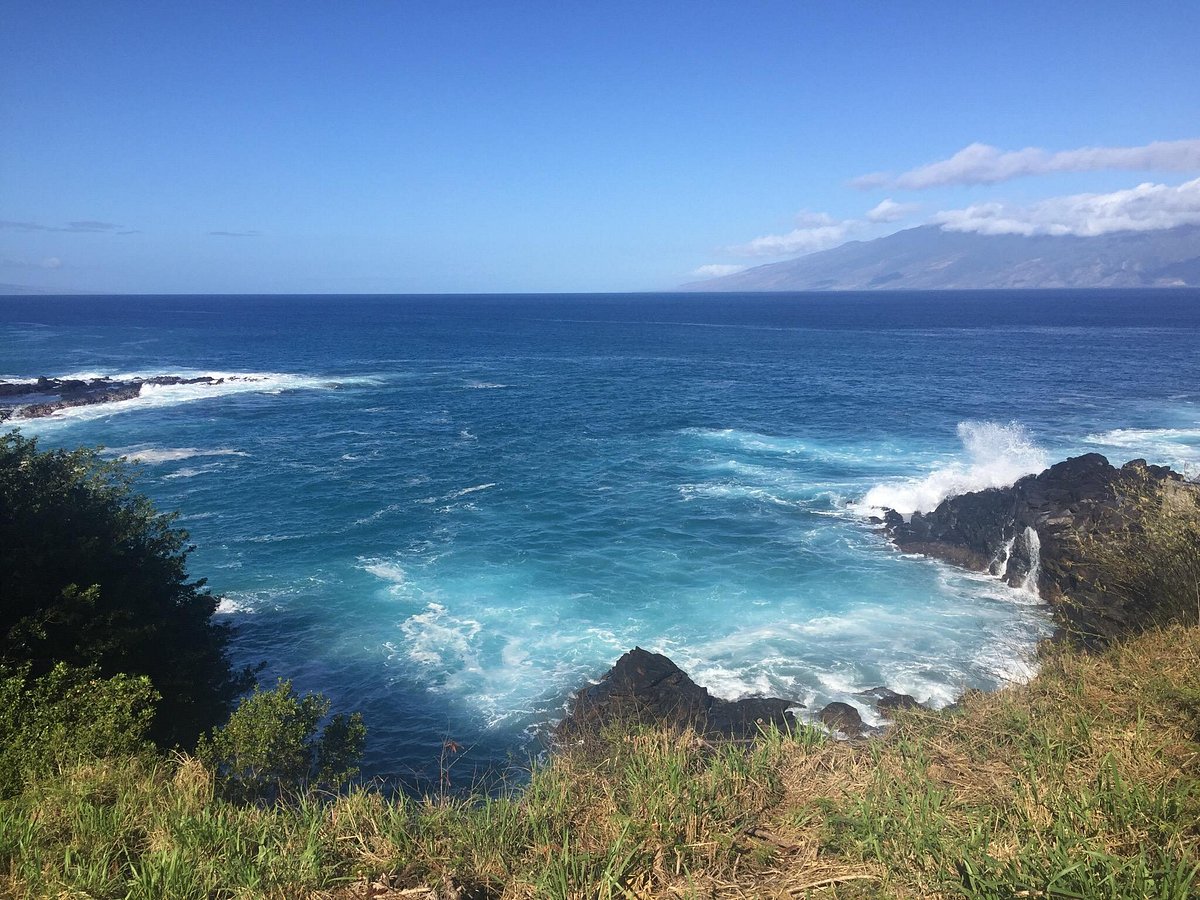 Suppose you're interested in booking your stay for a fancy resort area; consider Kapalua. It's a beautifully manicured resort destination featuring luxury hotels, boutique shops, plenty of local dining, and thousands of acres of paradise to explore.
One of the best things about Kapalua is the nature you can observe from your hotel window, but there's something for everyone at Kapalua.
Any golfers in your group will be happy to know that Kapalua is also home to some great golf courses. History nerds will love learning about the cultural background of the area, and everyone can enjoy plenty of time swimming in the ocean.
Where To Eat
If you're traveling all the way to Hawaii, you have to try the local seafood. There's no better place to do that than Sansei Seafood Restaurant & Sushi Bar. Situated right on the resort property, it's easy to access and offers unique seafood creations.
Merriman's Kapalua is another great choice if you're looking for local fare and a great atmosphere. You'll have to make reservations, but the oceanfront views are well worth the hassle.
Cane & Canoe offers delicious food paired with a stunning backdrop. All their seafood is freshly caught, and their produce is sourced from local farmers, making their entire establishment 100% Hawaiian.
What To Do
The obvious first stop – after you check in to your hotel, of course – is Kapalua Bay Beach. It's a beautiful beach with clear water that makes it easy to spot fish and turtles. There's food nearby, and it's a great spot to go scuba-diving if you feel inclined.
Fleming Beach is another great beach in Kapalua. It's connected to the D.T. Fleming Park, a great place for the kids to play when they're done in the water. It's a large beach so you can spread out from the other visitors.
If you want to experience some of the best views in Kapalua, then take your family to Makaluapuna Point. There's a short hiking trail and a rocky point where you can watch the waves roll into the coast.
Located in nearby Lahaina, Maui Off-Road Adventures is a fun and exciting way to experience the Hawaiian backcountry. In one tour, you can take in bamboo forests, rivers, jungles, and more!
When To Go
Generally, the best time to visit Maui is in the late spring or early fall. If you want to avoid steep rates, consider visiting during the off-season. Everything will be cheaper, and the whole island will feel quieter.
Pukalani
In Hawaiian, Pukalani means "window of heaven." It's considered part of upcountry Maui. Staying in Pukalani gives you access to rare vistas of almost the entire island of Maui. After a few minutes there, you'll see why that is such a fitting name.
Pukalani is a great place to stay because you have wide access to all that Maui offers. You aren't far from the ocean, meaning getting to a beach is easy. You're also close to some great hiking trails.
Staying in Pukalani will give you a more localized experience of Maui while keeping you close to the action and excitement that made you want to visit in the first place.
Where To Eat
Kalei's Lunch Box Pukalani is a charming little spot where you can order online and take your food out for a picnic with the kiddos. They have a wide range of reasonably priced meals, with something for everyone to enjoy.
If you're in the mood for Italian, you're in luck! Serpico's Restaurant serves the best Jersey-style pizza in all of Maui's upcountry. You can order to go or dine in for a fun, fresh experience.
Located in the Pukalani Terrace Center, Mixed Plate is a great place in the area to get an authentic, fresh Hawaiian meal. There are plenty of healthy options for the health-conscious in your group.
What To Do
The recently opened Pukalani Skate Park is grassy, right next to a swimming pool and a local school. If you have any skateboard lovers in your family, take them out for a while!
A great outdoor activity for the whole family is the Kahakapao Loop Trail. With almost seven miles of hiking, you can take your kids to see a beautiful Hawaiian rainforest. Just watch out for the mountain bikers who enjoy the trail as well!
A trip to Pukalani is incomplete without a visit to the Upcountry Farmers Market. It's a charming walk-through market with locally made items and fresh, organic produce from local farmers. You can get everything from fresh fish to locally grown coffee!
When To Go
If you're interested in a spring vacation, the best time to visit Pukalani is sometime in April or May. Like most of Maui, the tourists won't be out in droves yet, and you and your family will have a quieter Hawaiian experience.
Makawao
Another charming community in Maui's lovely upcountry is Makawao, a little town with a big personality. You'll find a wide range of diverse shops and fun little eateries. Plus, you might see an authentic Hawaiian cowboy!
Known locally as paniolo, Hawaiian cowboys have been an essential part of the Makawao community since the 1800s. They wrangle cattle, run ranches, and even offer horseback riding to some visitors.
If you stay in Makawao, you'll immediately fall in love with the eclectic village.
Where To Eat
When visiting Hawaii, you might not think of Italian food first, but Casanova Italian Restaurant is a must-see in Makawao. It's a dinner-only establishment, so make sure you bring your appetite!
Polli's Mexican Restaurant is another excellent example of the diverse culture you can experience in Makawao. Considered Maui's best Mexican restaurant, you'll enjoy authentic Mexican cuisine and delicious drinks.
If you want something a little lighter, Makawao Garden Cafe is an unbeatable local option. You can get delicious fresh salads or sandwiches and enjoy the garden views with outdoor seating.
What To Do
Since you're staying in paniolo country, you must check out the Makawao Rodeo. You'll have to visit over the Fourth of July to catch the big event, but check out other events that might be taking place if you're visiting some other time.
Visiting the valley around Waiohiwi Gulch guarantees a memorable experience for you and your family. Apart from the ravine, you can also visit the nearby falls for truly stunning views.
If you want to experience labyrinths and a 10,000-square-foot nursery, the best place to do it is the Sacred Garden of Maliko. You can even take a walk through the gardens under the moonlight.
When you've had a full day of exploring and need a sweet treat to boost your energy, you need to check out T. Komodo Store & Bakery. You can find Portuguese donuts and other unique pastries at the over 100-year-old store.
When To Go
If you want to see the Makawao Rodeo, you'll have to go over the Fourth of July. But if you're more interested in temperate weather and affordable prices, try visiting in the early fall.
Kahului
Kahului is home to Maui's major airport, a significant metropolitan area, and many retail centers like shopping malls and department stores.
Kahului is less of a tourist center than a community. But that might make it the perfect place to call home while exploring Maui.
You won't have to deal with large crowds or restaurant wait times. Without swaths of tourists, you'll have a more localized experience. And you'll have easy access to all the local attractions.
Where To Eat
There are plenty of tasty options for local eateries, including Da Shrimp Hale, where you can get generous portions of delicious seafood for reasonable prices.
Tiki Tiki Thai Cuisine is another stellar option hosted by locals who take pride in their cuisine. Make sure you call ahead for reservations if you plan to dine in.
If you're looking for a casual lunch spot, check out Tin Roof Maui. The family-owned business is operated by Chef Sheldon Simeon, a local Hawaiian boy, and his wife. They strive to make the business feel like home.
What To Do
Maui Plane Rides offer tourists a great way to see Maui and other parts of the Hawaiian Islands. You can get up close to volcanos, cliffs, and waterfalls when you book a plane tour of the beautiful island.
If you want to experience seven acres of beautiful Hawaiian gardens, take your kiddos to the Maui Nui Botanical Gardens. There are lots of friendly staff nearby to answer any questions you might have.
Kahului Beach is an obvious destination if you're staying in the area. You can let your kids swim while you relax on the beach or get a family game of beach volleyball going.
When To Go
The best time to visit Kahului is generally in the spring or fall. Winter is typically the rainy season on the island, but it also features some of the nicest temperatures on the island.
Waihee-Waiehu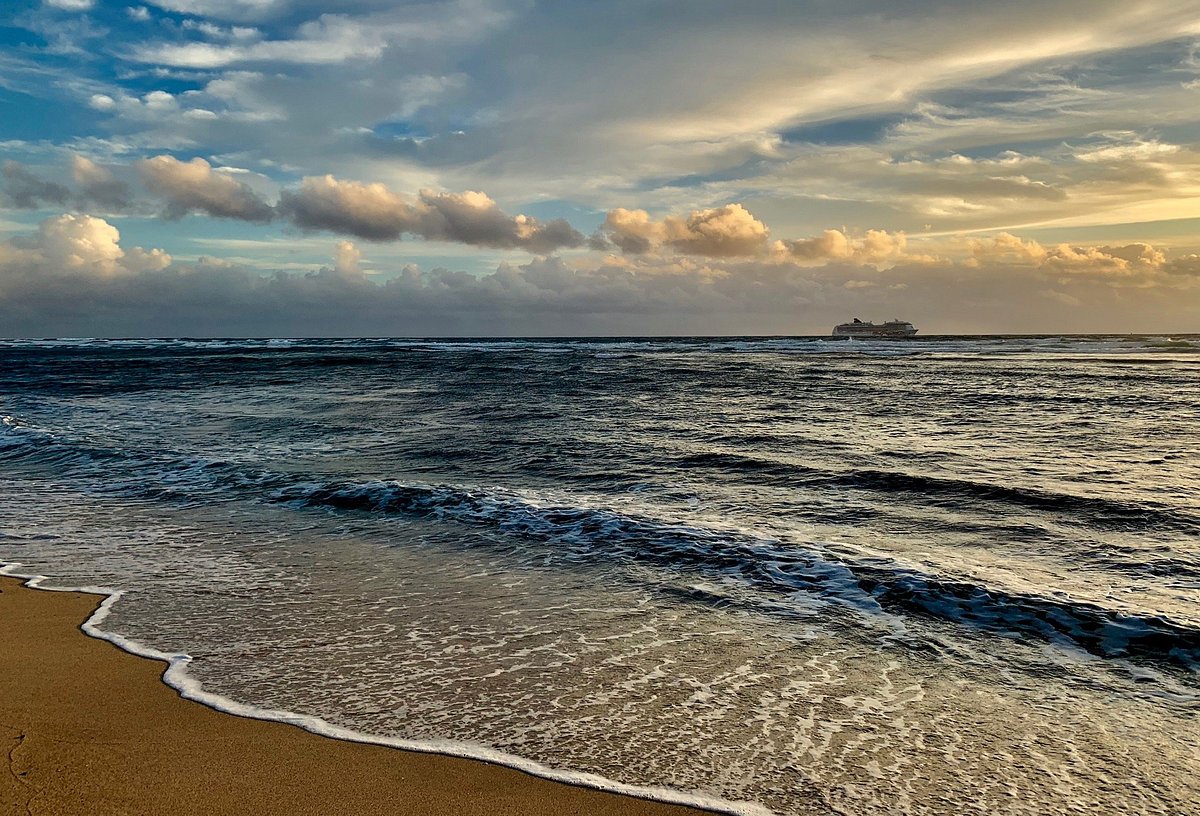 Not too far from Kahului, you'll find the village of Waihee-Waiehu. It's a coastal community with excellent hotels and resort-style rental properties, making it a great choice for your vacation getaway.
If you're considering taking the kids to stay in Waihee-Waiehu, you'll love all the easy-access attractions. Besides the beach, you're right next to stunning features of nature like the Waihee Canyon.
It's also a great place to play a few rounds of golf if you or anyone in your family likes to hit the green every so often.
Where To Eat
When it's time to grab a bite to eat, head on over to one of the best diners in Maui: Tasty Crust. It originally opened during World War II, making it an interesting and historic place to enjoy a meal.
Stillwell's Bakery & Cafe is another excellent option, although it's more fitting if you're ready for sweets and dessert after dinner. You'll love the pastries made with fresh fruit. It's not hard to see why Stillwell's is considered the best bakery in Maui.
Ula'Ula Cafe is a stylish food truck that offers something for everyone. You can find seafood, sandwiches, and even vegan options if you have any plant-based folks in your crew.
What To Do
Staying in Waihee-Waiehu means plenty of fun outdoor activities to get your kids moving and having a good time. Start with the Waihee Ridge Trail if you're looking for a challenging hike through some of the most picturesque Hawaiian valleys.
Waiehu Beach Park has no lifeguards, but you can still enjoy time in the ocean. There are also lovely picnic areas where you and your family can enjoy a nice meal in between all the fun.
A beautiful lookout point in the area is Waihee Point, where you can watch the waves roll in. It's a beautiful spot to enjoy the sunset if you show up at the right time.
When To Go
If you want nice weather and cheap rates, consider visiting Waihee-Waiehu in the early fall. The water will still be perfect for swimming!
Kula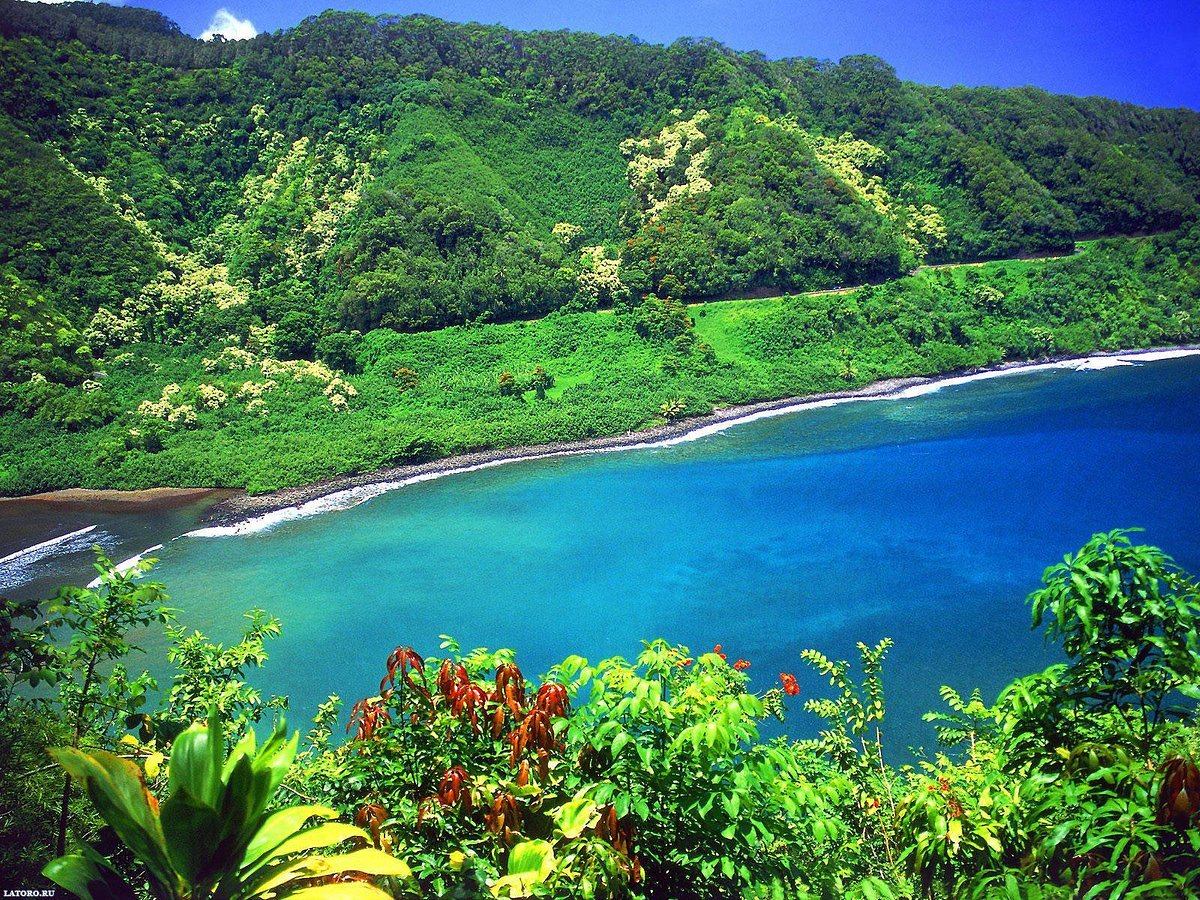 Kula sits in the middle of Maui, close to the upcountry part of the island along the slopes of the Haleakala Volcano.
Known for beautiful foliage, botanical gardens, and scenic vistas of farms and ranchland, Kula is a great place to stay with your family. Your kids will have a great time exploring the countryside and enjoying beautiful views.
Haleakala Volcano is dormant, one of the largest in the world. One of the best things about Kula is the bright flower farms that benefit from the volcanic soil. It creates a stunning backdrop for family photos or for watching the sunset on the horizon.
Where To Eat
Kula Bistro is a great local favorite. You can visit for breakfast, lunch, or dinner. With a casual, friendly environment, you'll feel relaxed and at home when you stop by.
If you're in the mood for French pastries, all you have to do is swing by La Provence on Lower Kula Road. They also have a full lunch menu and bistro classics to satisfy visitors.
Nui's Garden Kitchen is a Thai food truck closely associated with a farmers' market and produces farm that offers only the best produce in season.
What To Do
Hawaii is known for its excellent produce. It's the only state in America that can grow coffee. That's why you have to try the Maui Chocolate Coffee Tours. It's an excellent opportunity to see how coffee and chocolate come into being in Hawaii.
Kula Botanical Gardens is another excellent attraction worth visiting while staying in Kula. You can enjoy eight acres of beautiful Hawaiian and Polynesian flora on the volcano's slopes.
If you have older kids in your family, try taking them on a hike up Pu'unianiau Mountain. There are also driving tours, but you should try the hike first. However you get to the top, take plenty of pictures when you arrive.
When To Go
If you want to experience Kula at its best, consider booking your stay for late spring. You won't run into too many tourists, and you'll have the best weather imaginable.
One Last Word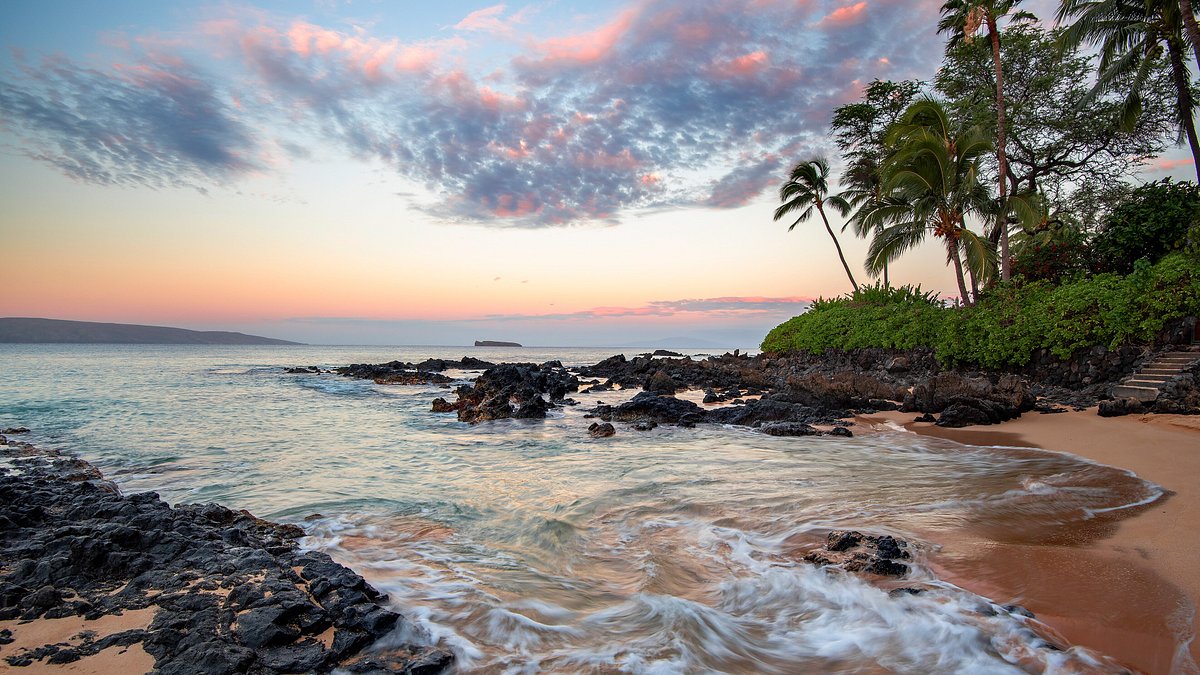 A family vacation in Maui is a dream come true for most families. Taking your kids on a once-in-a-lifetime trip to Hawaii will create great memories and give your kids amazing experiences.
Finding the perfect place to stay with your kids doesn't have to be a nightmare. When you visit Maui, you can take heart, knowing that there are plenty of great options for your stay.
And no matter where you go, there will be plenty of delicious local restaurants, beaches, and amazing activities to keep your family occupied.
More about our TFVG Author