Summer is a few months away, and you may already have a few places you want to visit. For most people, the Hawaiian Islands are at the top of the list, and why not? Where else is it better to spend a family vacation than on the perfect Waikiki beach where you can enjoy a pleasant view? While traveling to Hawaii is an exciting experience, you need to know a few things before you travel with kids. We have compiled a few tips that will help you better plan ahead if you want to have a perfect time on the much-famed Hawaiian Island.
5 Reasons Why Hawaii is the Perfect Family Vacation Destination
It is not a secret that Hawaii is home to some of the best scenery you can enjoy on earth. Hence, most people love to spend their family vacations on this perfectly-carved island with their loved ones. Interestingly, the state has a wonderful history and exciting locals willing to give you the best family vacation. Most families in the United States will choose Hawaii as their top family vacation destination if they can afford it because it is arguably the most beautiful island in the world.
Another feature that makes Hawaii stand out is that it has about eight islands you can visit. If you need some fun places to enjoy your vacation, it would not be a bad idea to consider the vast and unique personalities of these eight islands. Some of the places that will catch your attention include Waikiki Beach, Lahaina Town, the Napali Coast, the North Shore, and Ko Olina. These aren't the only locations that will catch your attention when you visit Hawaii. However, they are the most popular destinations among visitors. If you're wondering what the whole frenzy about the Hawaiian islands is all about, below are a few reasons why Hawaii is the perfect vacation destination for your family.
Perfect Climate
It would help to consider the climate of the destination you want to travel to before you embark on your vacation. In Hawaii, you don't have to worry about the climate because the temperature on these islands is consistent all year. You will enjoy warm weather with temperatures that range from 78°F to 88°F during the day. At night, Hawaii has a temperature range of about 68 °F. Note, however, that the temperature in Hawaii is not static and may fluctuate intermittently. The state experiences two major seasons – summer and winter.
Summers in Hawaii start in April and last through October. Interestingly, the weather is satisfyingly warm during the summer in Hawaii with temperatures that go as high as 90oF. Winters in Hawaii commence in November and run through March. However, the seasons may be changing, but there isn't any significant change in temperature in Hawaii. The average temperature for winter seasons in Hawaii is about 78oF.
One significant difference between summer and winter in Hawaii is that you will experience more rain in the winter season. Additionally, you will enjoy more waves for surfing during the winter season in Hawaii. You don't have to worry about the temperature, though, because Hawaii has a perfect temperature all year, which makes it the perfect destination for your family vacations.
Relaxing and Luxurious Resorts
One thing Hawaii is renowned for is its many luxurious resorts. If you have time to explore the beautiful and vast resorts with your family, you can always count on Hawaii to deliver the best and most relaxing spots for you. Although most people think the prices for Hawaiian resorts are over the roof, you can always find budget-friendly hotels.
Family-Friendly
When you talk of family-friendly vacation destinations, you must mention Hawaii. The state has something of interest for people of all ages and budgets. You can never be disappointed if you want to enjoy family outdoor activities in Hawaii. If you want to have an excellent surfing experience, Hawaii should be your first choice. Additionally, you can enjoy boogie boarding and windsurfing. If you do not want your kids to go near the water, you can always take them on kid-friendly hikes or allow them to enjoy the sandy beaches while looking at the perfect waves. Your kids can also visit the Hawaii Volcanoes National Park or take a helicopter tour to see some volcanoes. How about mountain tubing and ziplining? Sincerely, Hawaii has got it all.
Stunning Scenery
Hawaii vacation spots have the perfect scenery for you. Many visitors find Hawaii fascinating for its state parks and hidden sea caves. Some of the most popular scenery on the big island includes the Pololu Valley, Haleakala Volcano, Maui's Road to Hana, Waipio Valley Isle, Lanai's Kaunolu, Oahu's North Shore, and some stunning beaches that depict the true Hawaiian culture. You can also enjoy the popular Sea Life Park, the Big Wind kite factory, and other stunning scenery.
Excellent Beaches
Hawaii has several natural wonders, including interesting beaches with a lot of marine life. A family trip to Hawaii with kids will allow you to enjoy a rich culture filled with lots of interesting things. No wonder, people refer to Hawaii as the continental United States. You can enjoy several exciting beaches like the Black sand beach, Kaanapali beach, Poipu beach, and many others that allow you to see sea turtles. Alternatively, you could take part in whale watching and other fun activities. Once you arrive at the largest Hawaiian island, everything you see is a breath of fresh air.
When Should You Visit Hawaii with Your Kids?
While Hawaii has perfect weather all year, you need to pick the best time to visit the state with your kids. If you want your kids to have a pleasurable experience, visit Hawaii in the summer. You need to visit Hawaii with your kids in the summer because your kids are on summer vacation and will not miss any school activities. Most families prefer to visit Hawaii in July since it marks the beginning of summer. You will notice an influx of visitors to Hawaii at this point, as they love to get ready for the full summer experience. Alternatively, you could visit Hawaii in December because it is the second busiest month for visitors. Summer is perfect for visiting Hawaii because you get to enjoy a warmer climate. It also gets humid in summer, especially if you want to visit Oahu.
Another thing that makes people choose the summer Hawaii vacation packages is because of the festivities. You can enjoy the Kapalua Wine Festival if you enjoy delicious cuisine and fine grapes. You can also get to celebrate Duke's OceanFest, which encompasses all water and beach sports in Waikiki. Furthermore, the Made in Hawaii Festival is another common festival that is held in Honolulu. The festival is an avenue for you to purchase locally-made Hawaiian items. You could also enjoy the Aloha Festivals, which showcase the rich cultural activities in Hawaii.
If you have small children and you do not want them to go surfing, summer is the best time to visit. You need to visit Hawaii in the summer because the surf is at its lowest during this period. Note, however, that you may experience some occasionally large storm systems between June and November in Hawaii.
What's the Weather in Hawaii Across the Year?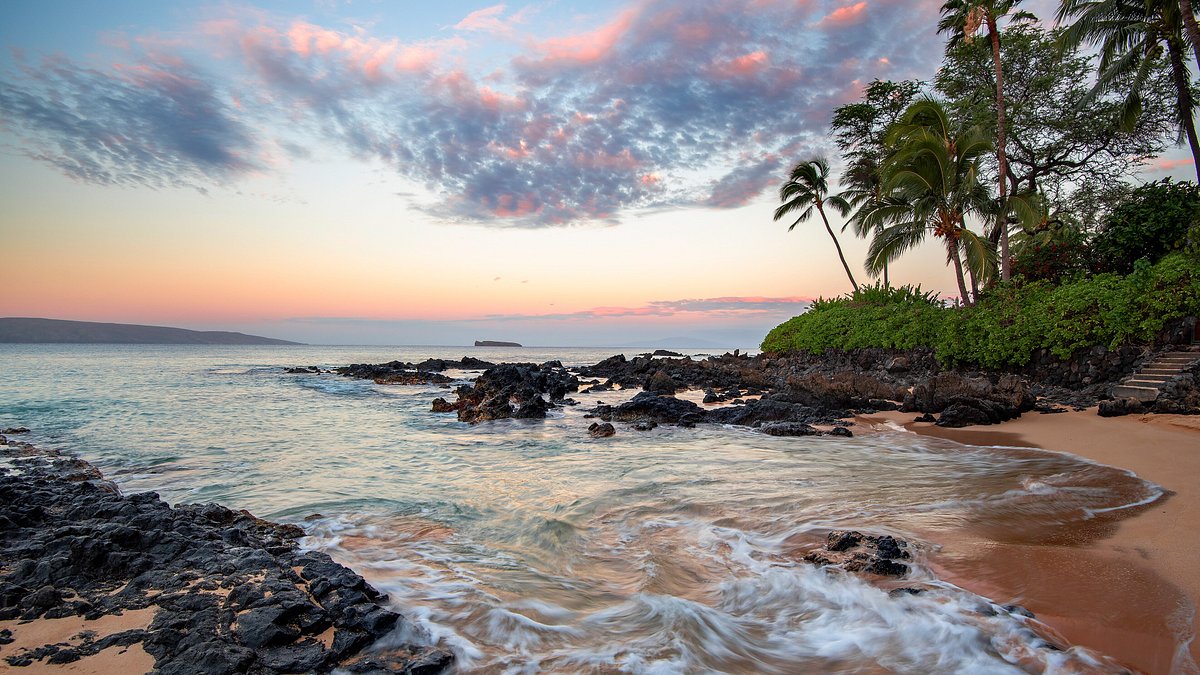 Hawaii has a fairly stable climate with a few fluctuations. However, it is worth noting that the weather in Hawaii is as perfect as you would want for any kind of holiday activity you have planned. There are two major seasons in Hawaii – Summer (also called Kau) and winter (Ho'oilo).
Summer starts from May to October, while winter extends from November through April. Note that the average daytime summer temperature is about 85 °F, while that of the winter is 78 °F. It would help to remember that temperatures are usually 110 °F at night in Hawaii. Another interesting thing about Hawaii is that you can find alpine regions, tropical rainforests, sunny beaches, and arid deserts within the islands. You can find a lot of vegetation because the island has several micro-environments. The micro-environments in Hawaii are due to the effect of the volcanic mountains and the difference in weather at various elevations on the island.
The weather conditions in Hawaii are typically affected by high-pressure zones from the North Pacific. These high-pressure zones pump cool and moist trade winds onto the Hawaiian islands' northeastern slopes to give the islands a cool outlook. Note that the wettest months in Hawaii are from November to March. Interestingly, these winter rains do not in any way disrupt your vacation plans because of the localized weather conditions. Consequently, it could be raining on one island while there is a sunny spot on another. It is rare to find that it is raining all through the Hawaiian Islands.
What's the Perfect Length of Time to Spend in Hawaii?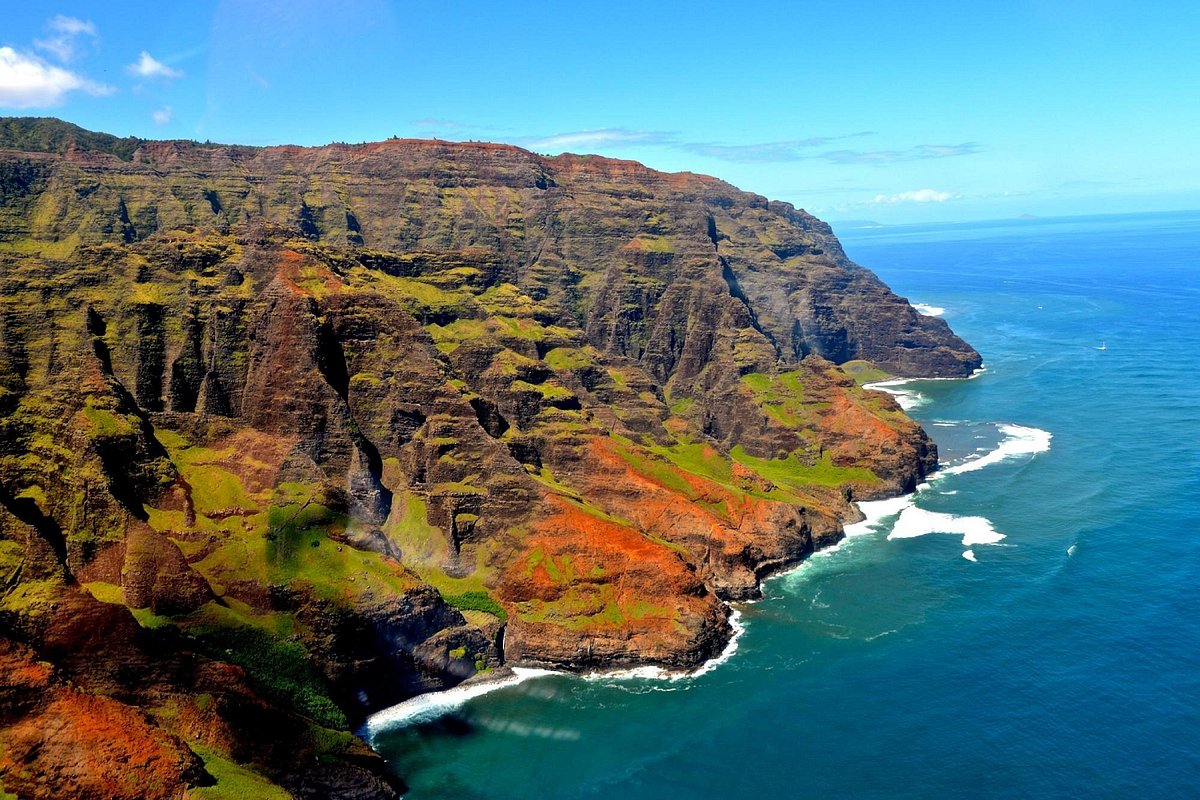 That is a rather tricky question. You have to consider a number of things before you visit Hawaii. If you want to go Hawaiian island hopping, the ideal time to spend on each island is seven days. However, the length of time you stay depends on the amount of money you invest in your vacation plans. Hence, you need more than a week to be able to effectively tour Hawaiian culture. However, if you can't afford to spend that much time exploring Hawaii, you can spend seven days on your favorite island and then move to other islands and spend a few days on them. How much time you should spend on the Hawaii Islands is up to you.
If you've never had the pleasure of visiting Hawaii, you probably envision it having a lot of white sand beaches and a healthy atmosphere. But there is a lot more to Hawaii than white sand. For instance, Hawaii has a mesmerizing view. The numerous cliffs that reach out into the ocean are a sight to behold. There are rivers of lava that empty into the ocean, creating a hissing cloud of gas. Hawaii houses a collection of unbelievable natural wonders. Each of the four Hawaiian islands has its own features. Kauai, the first Hawaiian island on our vacation list, is often referred to as the Garden Isle. The island is wet and full of natural wonders. It is perfect for outdoor activities. On the other hand, Oahu is more of a city.
The island is home to Honolulu, one of Hawaii's biggest cities. It is distinct for its cracking nightlife, jaw-dropping resorts, and big city amenities. Maui is an island that was built especially for lovers of perfect beaches. It has small resort towns and houses the famous Road to Hana. We finally have the famous island of Hawaii, which is a huge island on its own. The island continues to grow by 40 acres a year because hot lava pours into the ocean, creating new land for you to explore.
Each of these islands on its own deserves at least a week of exploration because of how beautiful it is. If you travel there with a one-week plan, you'll soon discover that a week isn't enough to explore these islands. You will end up making plans to return to the island to continue from where you stopped. However, planning a vacation of seven days or less is possible, but you won't get the full grasp of what these islands have to offer.
The Best Thing to Do with Kids in Hawaii
If you think the Hawaiian Islands are amazing, wait till you see all the fun activities to do with your kids. Hawaii has numerous activities you can do with your kids to connect.
Atlantis Submarine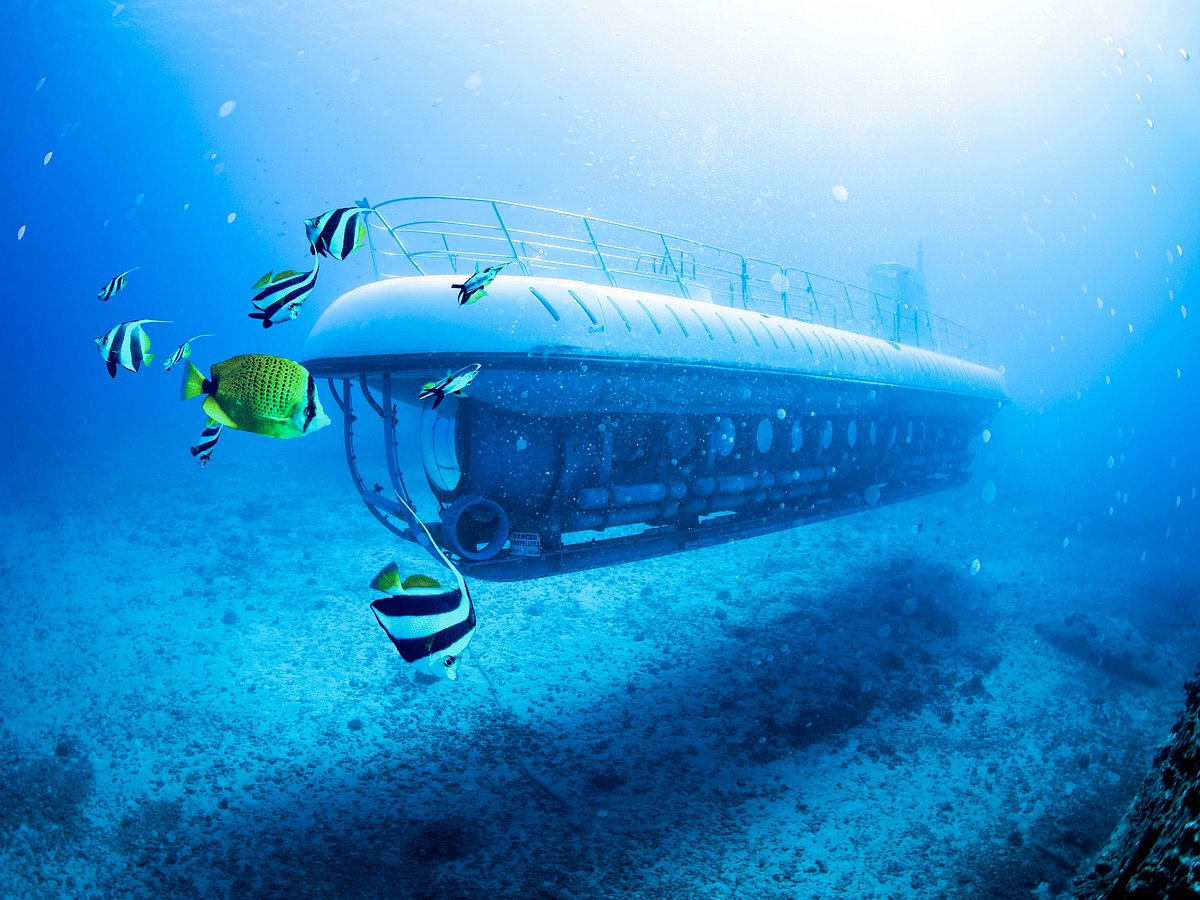 One of the most popular tourist attractions in Hawaii is the Atlantis submarine. You can enter one of these submarines and go as far as 30 meters underwater and explore the depths of the Hawaiian ocean. Also, you can discover sunken lost ships, amazing tropical sea life, and reef sharks. You might even see one of the biggest creatures in the sea, whales when you use the Atlantis submarine. The Atlantis submarine is an exciting opportunity for your kids to connect with nature. It is the perfect way to see the underwater world first-hand if you are a family of non-swimmers.
Sunset with Sea Turtles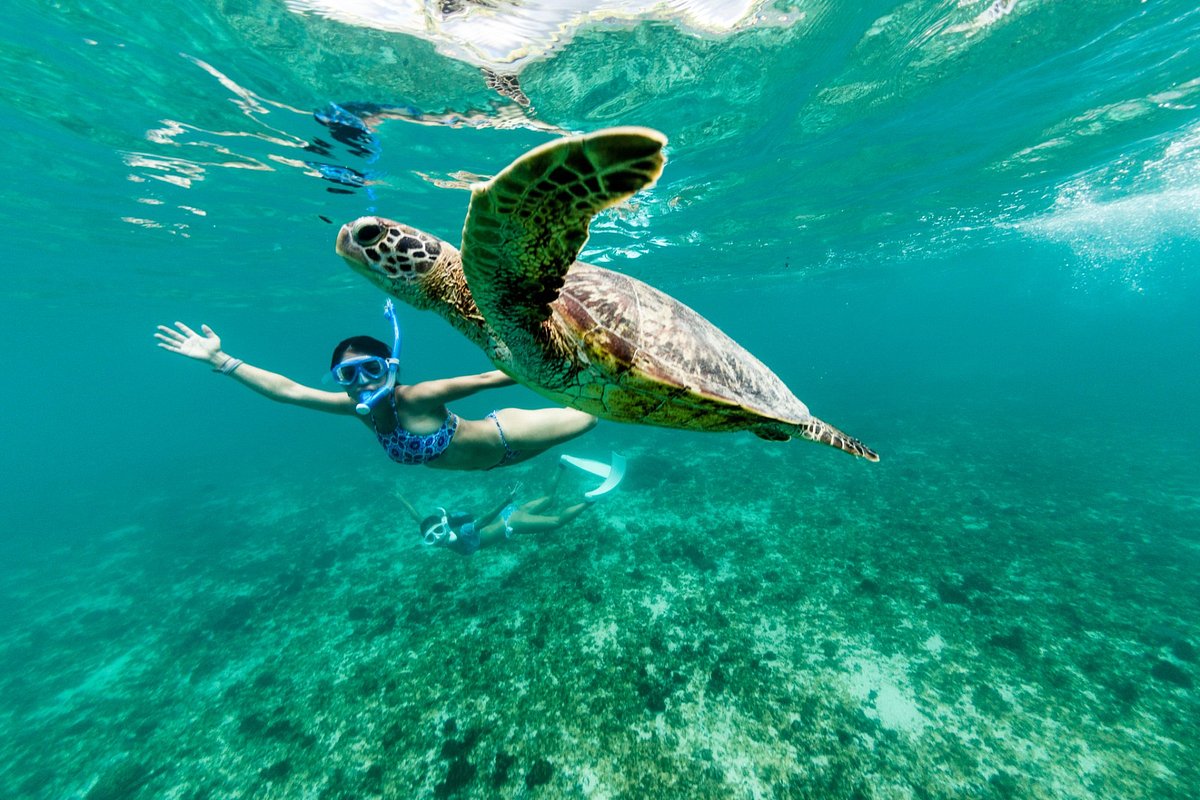 You can head on over to Ho'okipa Beach Park to watch the turtles come ashore to rest. You can unwind with the turtles after twilight, after a busy day of adventures. Your kids will enjoy watching these sea turtles cluster together to sleep. Furthermore, park volunteers are always on the ground to answer any questions you or your child might have. Watching the sunset with your kids will be a highlight of the trip for them.
Surfing Goat Dairy Farm
Surfing goat dairy farms isn't a typical activity in Hawaii. However, it is an activity you will enjoy with your kids. This farm is situated in Maui's Haleakala crater. The farm allows you to feed their goats while you watch the milking machines at work. You will have the opportunity to witness the production process of goat cheese. Furthermore, you will also have the opportunity to taste one of the 30 varieties of cheese.
The Road to Hana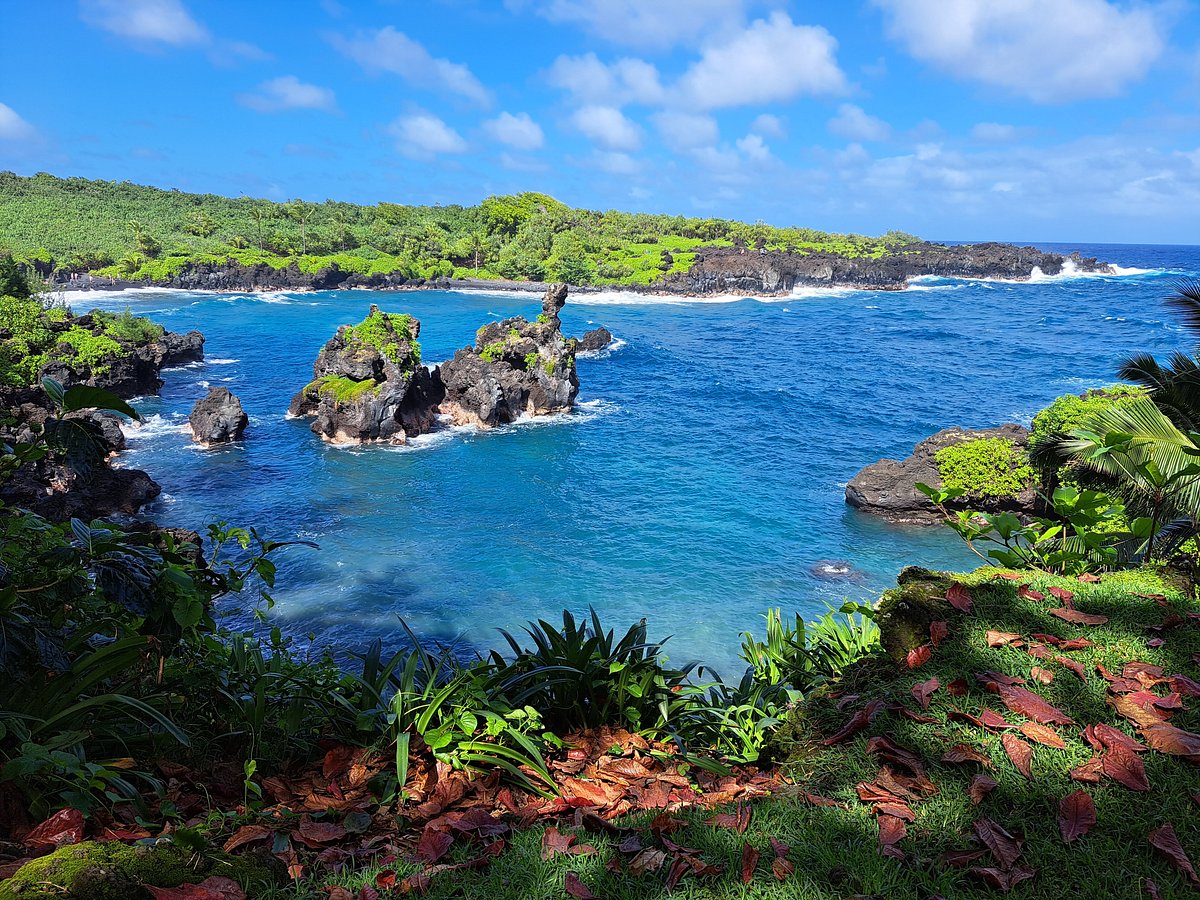 No trip to Hawaii is complete without driving down the Hana Highway. The Road to Hana is a road linking Kahului and Hana. A trip to this location will afford you the opportunity to see the best that nature has to offer. There are waterfalls, bamboo forests, quaint towns, beaches, and a massive lava tube all along the highway. The trip will make you feel like you're on your way to another planet. It is the perfect description of a trip through paradise. Ensure you take in the scenery with a typical Hawaiian shack to get the complete feel of the culture.
Molokini Snorkeling
This activity is best for families that want big thrills with a little serenity. This thrilling adventure allows you to soar across the waters of Molokini. Furthermore, you'll have the opportunity to see firsthand the beauty of Hawaii's most flourishing coral reefs. This region has some of the most beautiful marine life in Hawaii.
Haleakala Crater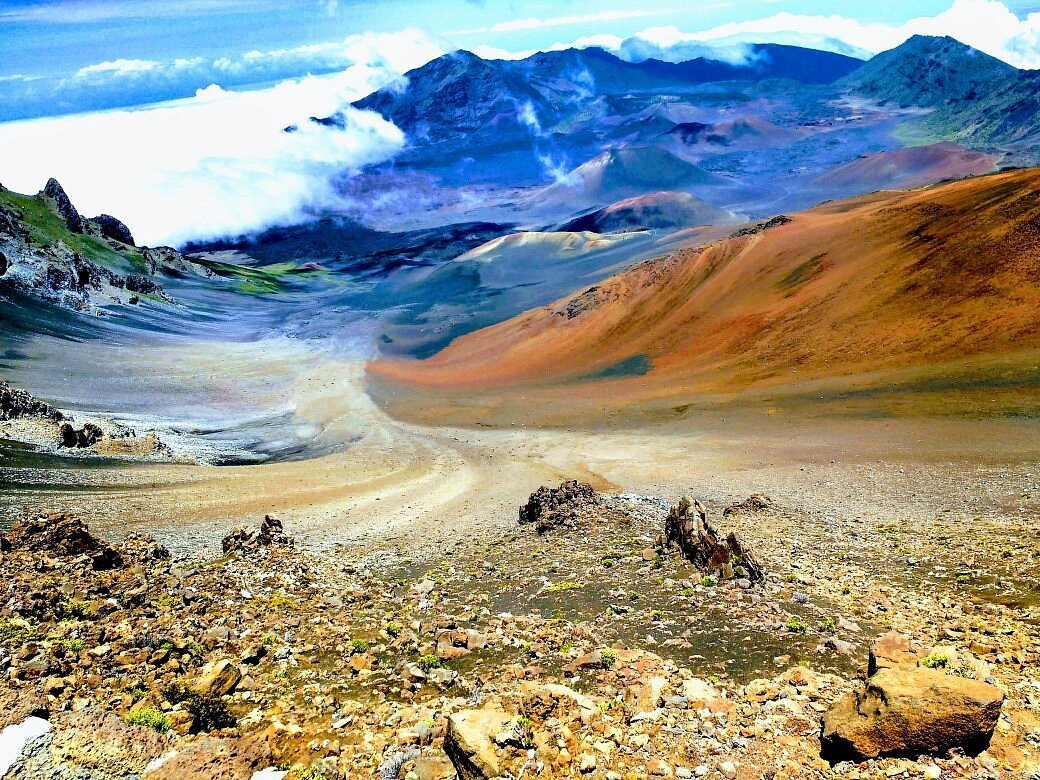 Do your family members love hiking? Take a short walk to the Haleakala Crater with your kids and take in the fine panoramic view. If you make it in time, you can watch the sun rise or fall. It is truly a scene to behold.
Maui Kayak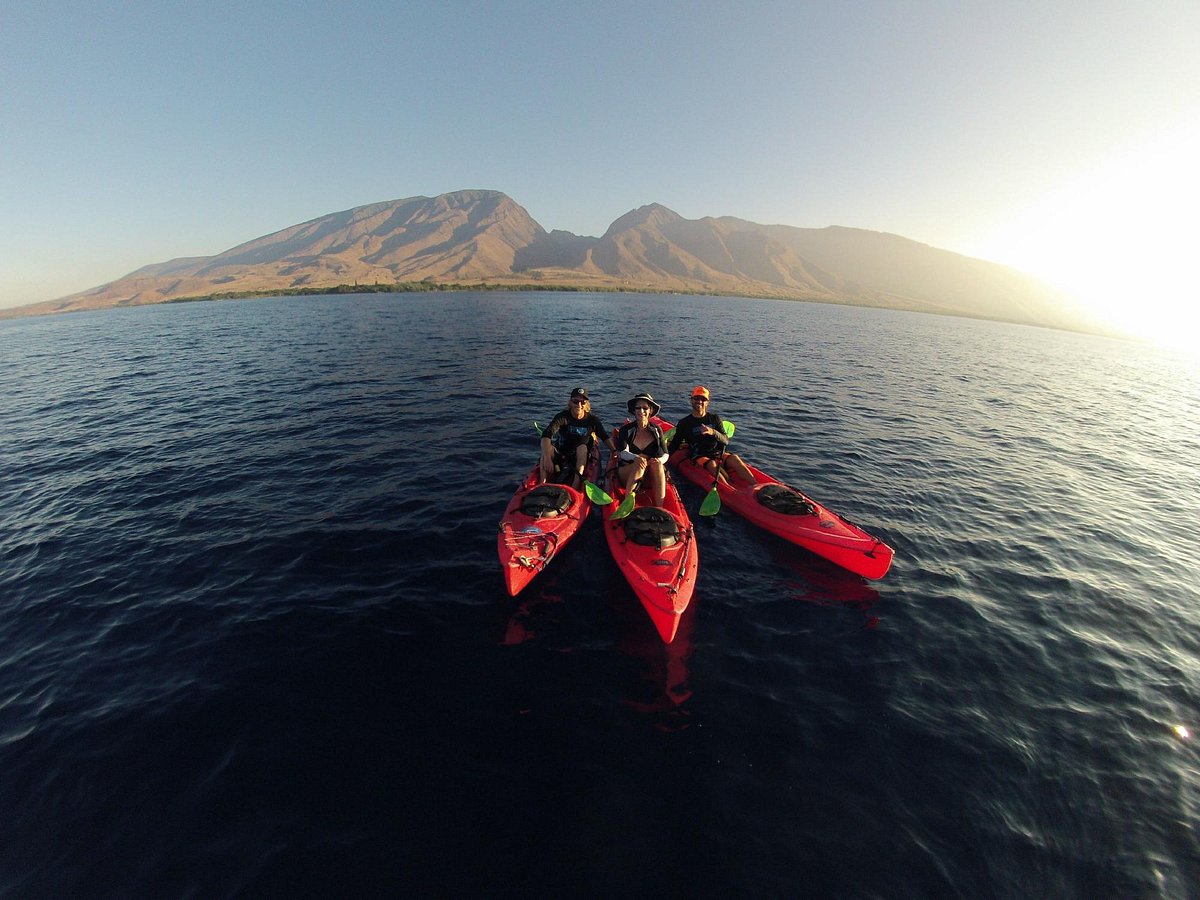 Do you love kayaking? The crystalline waters of Maui offer you the opportunity to have fun-fueled action on the water. Maui Kayak Adventures comes off as one of the most eco-friendly tour operations in Hawaii. You can hop into one of the kayaks with your family and have adrenaline pumping through your body.
Whale Watching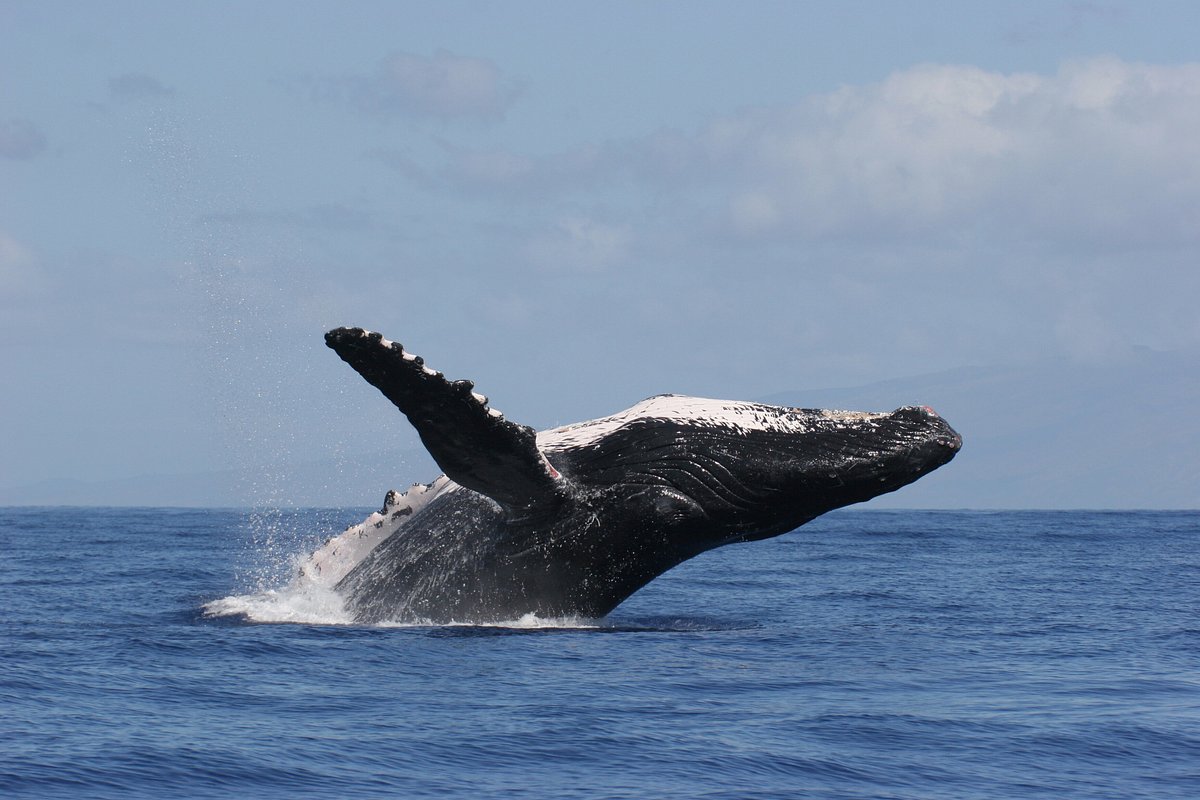 Is your family vacation planned to be more subtle? Visit Kauai from December to May and watch one of the sea's biggest animals, whales. Your kids won't stop speaking about seeing the great, big creatures of the deep. Whale watching must be at the top of your list of activities when you visit Hawaii. Some organizations offer tour services for whale watching. All the profits they make from whale watching are funneled into keeping these big creatures alive. Why stand on land when you can see these whales up close? Your kids can watch whale mothers interact with their calves. Nothing beats the distinctive whale call.
Lahaina Town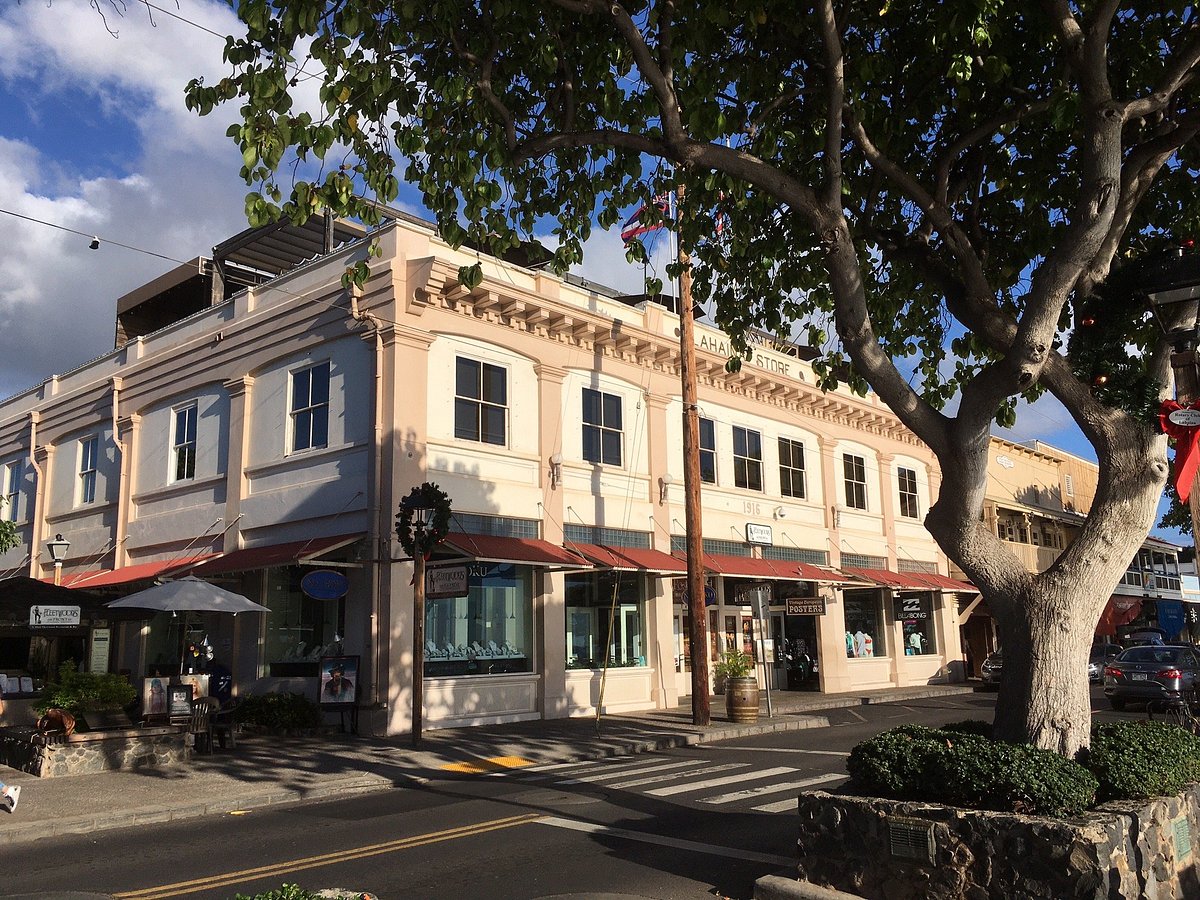 It would be best to visit the historic whaling village of Lahaina. The village offers a simple, yet satisfying view while you explore the shop fronts with your kids. The touch of the sun on your body will be different; it'll be super fulfilling since your kids will be there to enjoy it with you. Ensure you get tickets for your entire family so they can enjoy a local feast and enjoy Polynesian traditional dances. Furthermore, if you're into art, every Friday is Art Night. They have gallery openings coupled with entertainment and various demonstrations each Friday.
Waikiki Beach
Waikiki Beach is one of the most pleasurable beaches in the world. Its strong tides and sand make it the perfect tourist attraction for surf fans. However, surfing and white sands aren't the only things Waikiki Beach has to offer. If you take a step away from the beach frenzy, you can watch the night sky fill up with fireworks. Furthermore, you can also visit the famous statue of Duke Kahanamoku, the man who inspired modern surfing. You can also wash down the experience with Dole Whip pineapple ice cream.
Nighttime Paddle Boarding Under the Night Sky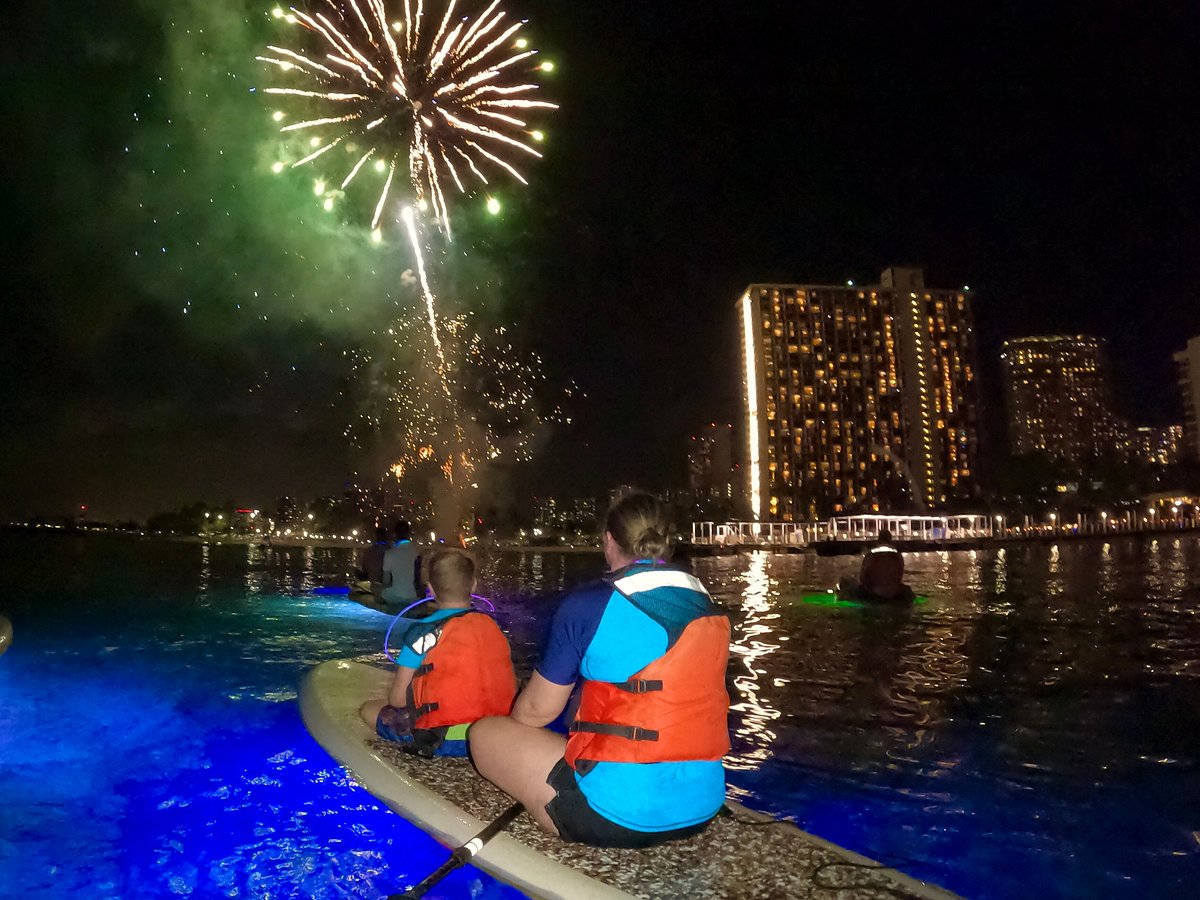 You can hop into paddle boards and venture into the ocean at night. The light fixed at the bottom of your paddleboat illuminates the sea life at night. You will have a chance to watch tropical fish and turtles at night with your kids. As the sun goes down, the night sky is filled with fireworks, which makes the experience even more pleasurable.
North Shore Shark Adventures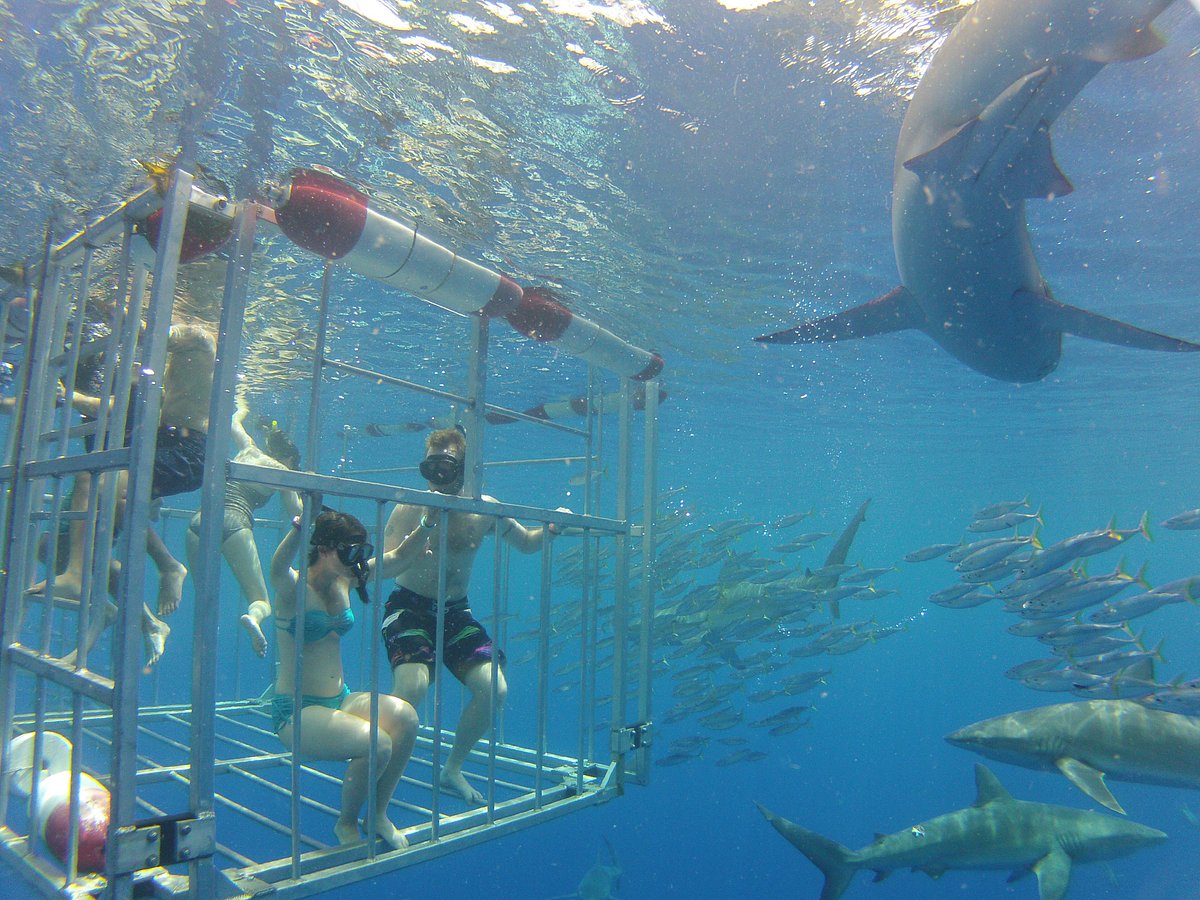 Are you a family that loves having adrenaline rushing through your veins? You are going to love the North Shore Adventure with the Sharks. This adventure might just be the most thrilling of all time. You jump into a cage surrounded by sharks. You don't have to worry, the cage is properly secured. Furthermore, once your kids are three years old or older, they can have a taste of this thrilling experience. If you're too afraid of jumping into the cage, the sharks swarm around the boat so you can see the action up close.
Wet 'n' Wild Hawaii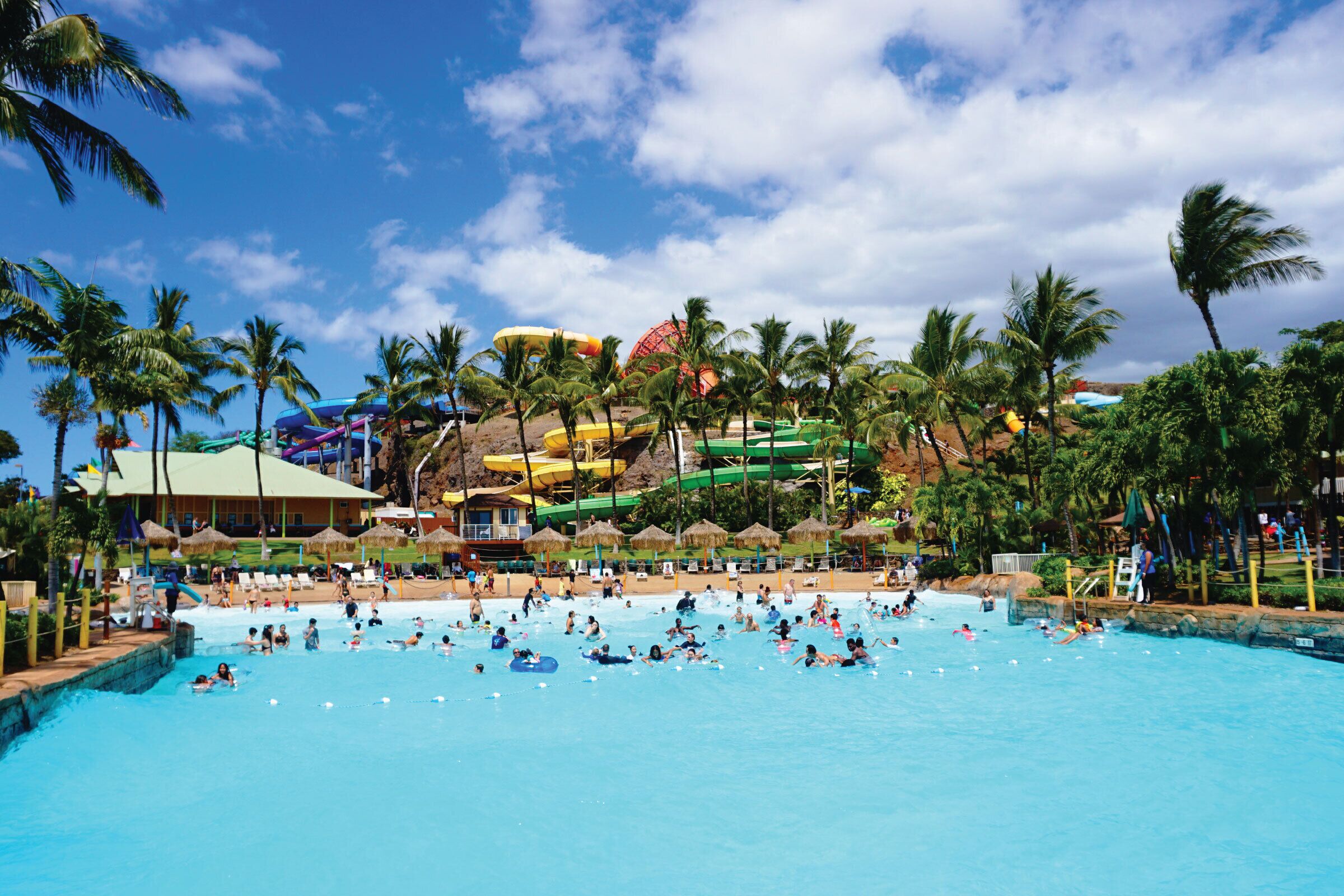 Do you need a break from the sharks and sand? You can head on to Wet 'n' Wild to get another thrilling experience. Wet 'n' Wild is the only water park in the entire state. They have over 25 attractions that will keep you and your kids busy the entire time. These attractions include slides, a tubing river, and wave pools.
The Best Family Hotels and Resorts in Hawaii
Hawaii has some of the best hotels and resorts you will see in the business. Most top-tier hotels and resorts have breathtaking views. Furthermore, they have personal golf courses you can use. In addition, they have restaurants all around where you can refill your tanks if you're hungry.
Some of the hotels and resorts you could patronize in this area include Four Seasons Resorts Maui and Aston Waikoloa Colony Villas.
What is The Average Cost of a Hotel in Hawaii
Traveling to Hawaii on a budget is possible. You can enjoy various services if you're traveling on a budget. Some resorts will offer their services at a discount. If you're traveling from the US to Hawaii, the chances of getting mouth-watering deals are high. Flight tickets and accommodations are the two biggest components of your travel plans. Hence, they should always have the top spot when you're making a budget. However, you should also try to keep the price as low as possible so you don't go over your budget. In addition, if you can, try to book plane tickets using points or cash. These help you save money.
You need to budget an average of $375 per night if you want a decent hotel three-star room in Hawaii. However, the prices of hotel resorts in Hawaii depend largely on the number of stars such a resort has. Furthermore, the services they offer their guests are also a major factor in determining the price of rooms at a resort. The average cost of a four-star resort in Hawaii is around $455 per night. It may be a bit steep, but the view and services offered by the resort justify the price tag. If you prefer a standard breakfast and bed inn, you should budget around $190 per night. However, you will have access to just a meal, and it won't be close to a beach.
Vacation rentals are also viable options for accommodations in Hawaii. However, you need to be sure of the status of the rental apartment before you commit and pay for it. Areas that are outside tourist zones have pretty strict rules on Airbnb, but if you want to, you can still get a rental to enjoy your vacation with your family. Rentals are the cheapest, but you can go for hotels if you have the funds.
The Best Places to Eat with Kids in Hawaii
The Cheesecake Factory
The Cheesecake Factory is one of the best places to take your kids to enjoy a lovely meal. The prices are reasonable. You can also select large desserts to complement your meal.
Yard House
Yard House offers an extensive kids' menu that includes a drink, a side, and a dessert.
Roy's Waikiki
Roy's Waikiki is another restaurant you can take your kids to for a meal. Their menus include food for adults and kids. The Keiki Prix Fixe menu houses an appetizer, a main course, and a dessert.
Duke's Waikiki
Duke's Waikiki offers breakfast and lunch buffets for kids and adults at very reasonable prices.
Top of Waikiki
Top of Waikiki includes ice cream with kids' meals. You also get amazing scenery from the top of Waikiki.
The Best Day Trips from Hawaii That the Whole Family Will Love
You don't want to get on the island without prior knowledge of the best day trips that the entire family will love. You have to select something that will go well with everyone. Hence, this section offers some day trips that you can choose from so the entire family can have a good time.
Grand Circle Island and Haleiwa 9-Hour Tour
With a five-star rating, the Grand Circle Island and Haleiwa 9-Hour Tour is an ideal spot for first-time island visitors. Furthermore, if you have limited time to spend on the island's shores, this location will be excellent for you and the entire family. The 9-hour tour is all-inclusive. It takes you around Oahu and ensures you don't miss a thing. You get to see top attractions like Hanauma Bay, Diamond Head, and Halona Blowhole. You can book a reservation for around $130 for two adults.
Paradise Cove Luau
For a price range of $140, you get to enjoy the soothing sunset views of Paradise Cove. The traditional Hawaiian Luau includes seafood, kalua pork, and tropical fruits. You have around 5.5 hours to tour the environment and take in the view. This day trip is a fan favorite. Many tourists love this trip because it is fully customizable.
Pearl Harbor USS Arizona Memorial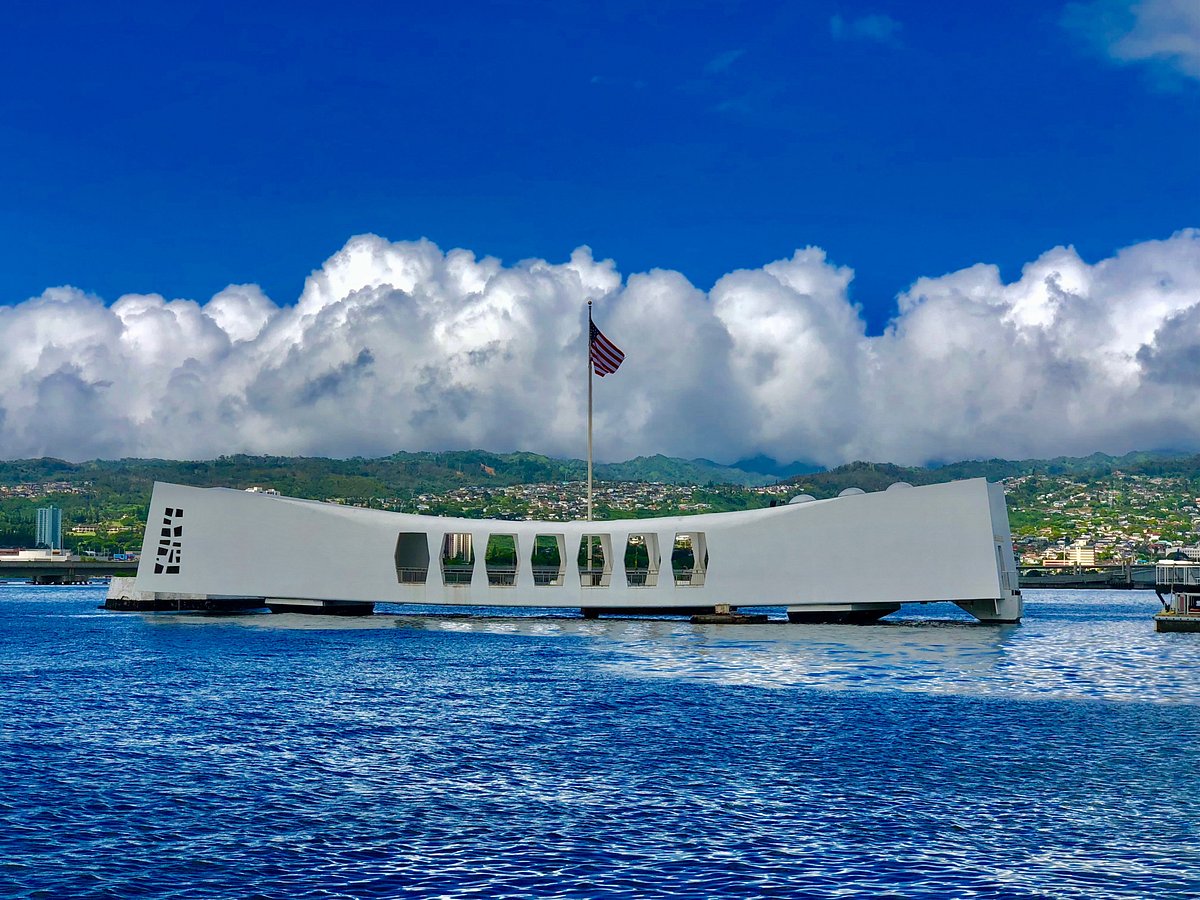 The Pearl Harbor National Monument should be a must-visit for you if you're ever in Hawaii. For around $70, you can secure a ticket to the USS Arizona. Furthermore, you can also watch short clips about the infamous attack on Pearl Harbor.
How to Get Around Hawaii During Your Vacation
There are various ways you can use them to explore Hawaii. You can either go by land, air, or water. Each has its own price variation. Hence, picking the best mode of transportation is up to you. You can even rent a car if that will be more convenient for you and your family. You can use your rental car to drive around the island and get the best Hawaiian views, then leave when you want to. Hawaii also has excellent public transportation that you can use to get around the big island.
The Best Ways to Get to Hawaii for Your Vacation
So far, the best way to get to Hawaii for vacation is by air. You'll spend between 5-12 hours in flight depending on where you board the plane around the States. Six American airlines can get you from the mainland USA to Hawaii. Below is a list of these airlines:
Delta
American Airlines
Hawaiian Airlines
Southwest
United
Alaska Airlines
Another way to get to Aloha State is by cruise ship. You can take a cruise ship that travels through the Pacific Ocean. This option is excellent for singles, families, and couples. You also have various activities on cruise ships you can enjoy while you travel to your destination.
3 Top Tips for Staying Safe in Hawaii When Visiting with Kids
Hawaii might be a tropical paradise, but you also have to protect yourself when you're on the island. Below are some tips you can use to ensure you stay safe while you're on the island:
Mosquitoes
Mosquitoes aren't rampant throughout the United States. Hence, there's very little knowledge about mosquitoes. However, it is one of the leading killers of human beings. So you want to protect yourself against this menace when you get there. You can prevent mosquito bites by rubbing insect repellents on your skin.
Pedestrian Safety
Be smart and ensure you know pedestrian rules before walking around. Studying the rules can save you a lot of trouble.
Personal Safety
No place on earth is a complete paradise. Always leave valuables in your hotel room when going out.
Conclusion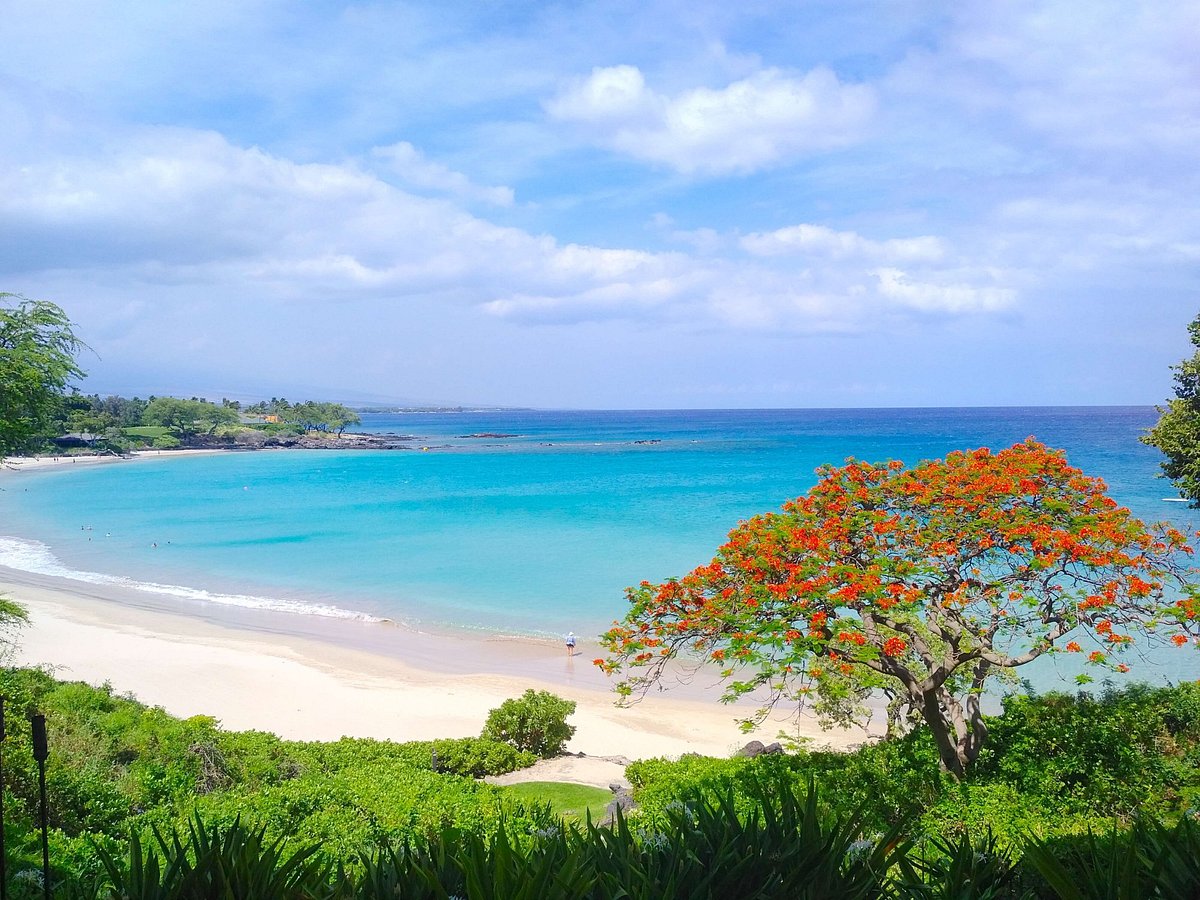 For good reason, Hawaii is among the top vacation spots in the world. A trip here will provide your children with unforgettable memories. We hope that you have found this ultimate Hawaii family travel guide useful in planning your trip to Hawaii.
More about our TFVG Author