If you're looking for the perfect family getaway, a great location might be closer than you think. Illinois is full of history and fun if you know where to go. And we're here to show you exactly where and how to get there.
Our travel guide provides all the information you need to plan the best family weekend getaways. From family-friendly attractions to outdoor activities, there's plenty of fun to be found in Illinois. Additionally, you'll receive pointers on how to travel within Illinois, where to stay, where to eat, and much more. Pack your bags and get ready to explore Illinois's fantastic sights and sounds!
5 Reasons Why Illinois is the Perfect Family Vacation Destination
With its vibrant cities, stunning lakes, thrilling theme parks, and hiking trails, Illinois has something for everyone to enjoy. From the hustle and bustle of Chicago to the serene beauty of the Illinois River, Illinois offers a variety of ways to make your family vacation memorable. Here are some reasons you should spend your next family weekend getaway in IL.
Various Attractions
One of the most significant advantages of visiting Illinois is the state's variety of attractions. Everyone can find something to do in Illinois, whether they want to explore the Children's Museum, spend an afternoon at Boulder Creek Fun Park, or spend the weekend at Adventure Park. In addition to the many attractions, Illinois is home to some of the nation's most unique and beautiful national parks, including Family Entertainment Center, Starved Rock State Park, Abraham Lincoln Presidential Library, and the Shawnee National Forest.
Outdoor Activities
When it comes to outdoor activities, Illinois has plenty to offer. From fishing and kayaking on the Illinois River to hiking and biking in the state's parks, there is something for everyone in the family. And for those looking for a more relaxed outdoor experience, Illinois is home to some of the most beautiful beaches in the country. With white sand beaches, clear blue waters, and breathtaking sunsets, Illinois is perfect for family weekend getaways.
Cultural Experience
If you're in the US, with kids in middle or high school, Illinois is an awesome destination for the best family vacations. Not only can you educate your kids with knowledge from its numerous museums and galleries, but you can also make history fun by making it more realistic.
There are several museums and galleries in the state for a cultural experience, such as the Museum of Science and Industry in Chicago, the Art Institute of Chicago, and the Chicago Cultural Center. The Illinois State Museum and the Field Museum of Natural History offer an educational experience for those passionate about the outdoors. Other popular spots, including the Peoria Playhouse Children's Museum and the Midway Village Museum, are also great places to explore.
Nightlife
Illinois has a very active social scene. In this state, there's something for everyone, from wine bars and cafes to comedy clubs and concert venues. Whether you want a calm, sociable evening or a late-night party, Illinois provides a wide selection of pubs, clubs, and bars.
Culinary
The food scene in Illinois is truly incomparable. From the urban restaurants of Chicago to the small-town eateries that dot the state, you can always find something to satisfy your craving. No matter what you're craving—Italian, Mexican, Japanese, or something in between—Illinois offers it.
Of course, your visit wouldn't be complete without trying the famous Chicago-style deep-dish pizza. Whether you opt for classic pepperoni or something a little more adventurous, this pizza is a must-try. But whatever cuisine you order, Illinois will undoubtedly surpass your culinary expectations.
When's the Best Time to Visit Illinois With Kids?
The best time to visit Illinois with kids depends mainly on the type of activities you plan to do. The nicest weather and the widest selection of attractions are found during the summer months of June, July, and August.
During this time of year, the days are long, making it the perfect time to explore the state's many outdoor activities. Additionally, many of the state's attractions are open, such as the Shedd Aquarium, the Field Museum, and the Adler Planetarium.
The fall months of September and October are also great for visiting with children. The weather is cool, making it the perfect time for outdoor activities such as apple picking, hay rides, and pumpkin patches. Plus, the beautiful foliage of the state's forests and parks make for fantastic photo opportunities.
Popular winter sports include skiing, snow tubing, and ice skating. There is also a lot of family-friendly fun to be had at the state's numerous holiday-themed attractions and activities.
The spring months of March, April, and May are great for outdoor activities such as walking, biking, and camping. The weather is mild, and the days are longer, making it the perfect time to explore the state's many parks and nature preserves. Illinois also has numerous spring festivals and special events you can enjoy with your family.
Illinois has activities for everyone, no matter what season you decide to visit. The best way to determine your travel schedule is to consider how long you'll stay and which activities or venues you want to prioritize. So, when's the best time to visit Illinois with the kids? Any time of year!
What's the Weather in Illinois Across the Year?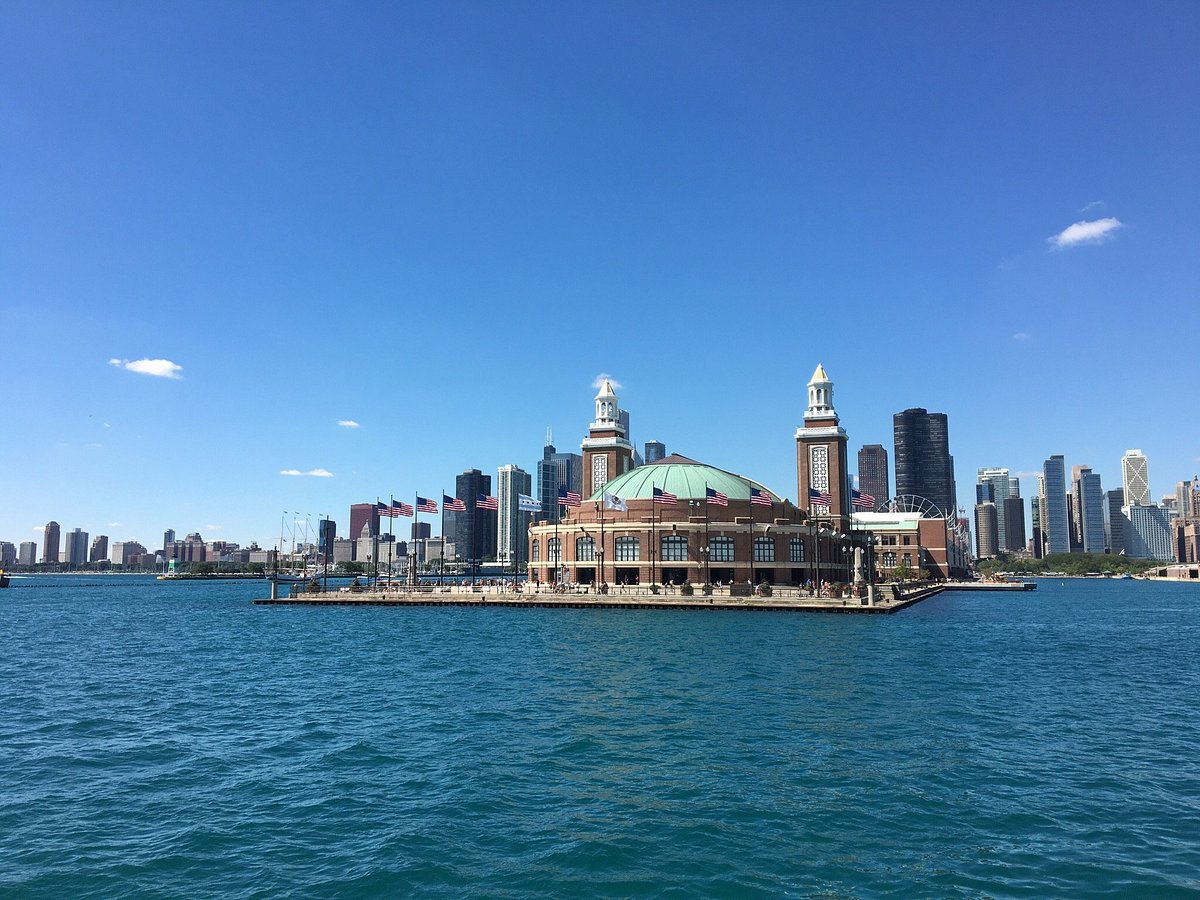 Illinois is a Midwestern state in the United States known for its diverse climate and weather. Illinois experiences various temperatures during the year, from hot summers to freezing winters. The weather in Illinois can vary greatly from region to season and changes frequently.
The state may get summertime highs of 80 to 90 degrees Fahrenheit. Usually, July and August are the hottest months, with highs occasionally topping 95 degrees Fahrenheit. During the summer, Illinois experiences high humidity and precipitation, with occasional thunderstorms.
In Illinois, the fall months offer colder weather, with lows in the 50s and highs in the 70s. With temperatures in the mid-50s to the mid-60s, October and November often have the most agreeable weather. Typically dry and sunny with a few sporadic rain showers, the weather at this time of year is the best for long days spent exploring the city.
The coldest months are often December, January, and February, with lows in the tens and twenties. In the winter, blizzards and snow are both frequent occurrences in Illinois.
Moderate temperatures and lots of sunshine mark spring's arrival. Temperatures start to rise in March, and by April, temperatures are usually in the mid-60s to mid-70s. Spring is also a time of abundant rainfall, with some thunderstorms mixed in.
What's the Perfect Length of Time to Spend in Illinois?
One of the most common questions asked by tourists planning a trip to Illinois is how long they should stay. There's no standard answer because people have unique hobbies, finances, and time limits. However, most people agree that a minimum of two to three days is required to see the state's highlights.
For example, a three-day trip to Illinois could include a visit to Chicago to explore the city's iconic landmarks and museums and a journey to Springfield to explore the state's rich history. On the other hand, if someone wanted to get off the beaten path, they could explore the picturesque towns of Galena, Rockford, and Quincy, as well as the stunning rolling prairies of the Driftless Area.
Seven to ten days is ideal if you're looking for a more immersive experience. This length of time allows for a leisurely exploration of the state's most famous sites and a chance to explore the lesser-known attractions. During this period, visitors can take in the unique culture of Chicago, discover the hidden gems of the state's rural towns, stroll around the historic neighborhoods of Springfield, and take in the stunning views of the Mississippi River.
No matter how long you plan to stay, Illinois offers a wealth of activities and attractions that are sure to please. Whether you're looking for a quick weekend getaway or a more extended, more immersive experience, there's always something to do.
The Best Things to Do With Kids in Illinois
With activities such as horseback riding and visiting Overlook Adventure Park, Illinois is a fantastic option for the best family getaways. These activities are perfect for getting out and enjoying the great outdoors while bonding with your kids. Here are some places you can visit with your family while in Illinois.
State Parks
A great weekend getaway option is to visit one of the many state parks in Illinois. These parks offer a variety of activities for families to enjoy, such as hiking, fishing, and picnicking. One popular state park is Starved Rock State Park, which features beautiful views and hiking trails.
Discovery Center Museums
For a more educational experience, families can visit a discovery center museum. These museums offer interactive exhibits and hands-on activities that are perfect for kids of all ages. One famous discovery center museum is the Abraham Lincoln Presidential Library and Museum, located in Springfield.
Mini Golf and Amusement Parks
If you're looking for more traditional family fun, miniature golf, and nature parks are always great options. These activities are perfect for kids of all ages and are a great way to spend a day together. For a more thrilling experience, an amusement park like Six Flags Great America or Knights Action Park can be a great choice.
Henson Robinson Zoo
For animal lovers, the Henson Robinson Zoo is a must-see. The zoo has a wide variety of animals and is a great way to learn about different species. The zoo also offers interactive exhibits, like the Safari Experience, where kids can learn about animals, and Tropic World, where they can explore the rainforest and its creatures.
Lake County
There are many beautiful lakes and beaches to explore in Illinois. These spaces offer outdoor activities like boating, fishing, and swimming. Your children will surely enjoy the outdoors amid Illinois's abundance of lakes, rivers, and woods. It's a perfect place for a summer getaway.
The Best Family Hotels & Resorts in Illinois
Great Wolf Lodge
1700 Nations Dr, Gurnee, IL 60031
Great Wolf Lodge is a top family resort in Illinois. This popular destination offers various activities for family enjoyment, including an indoor water park, a variety of dining options, and kid-friendly entertainment. The hotel also features spacious suites that can accommodate large families or groups.
Chestnut Mountain Resort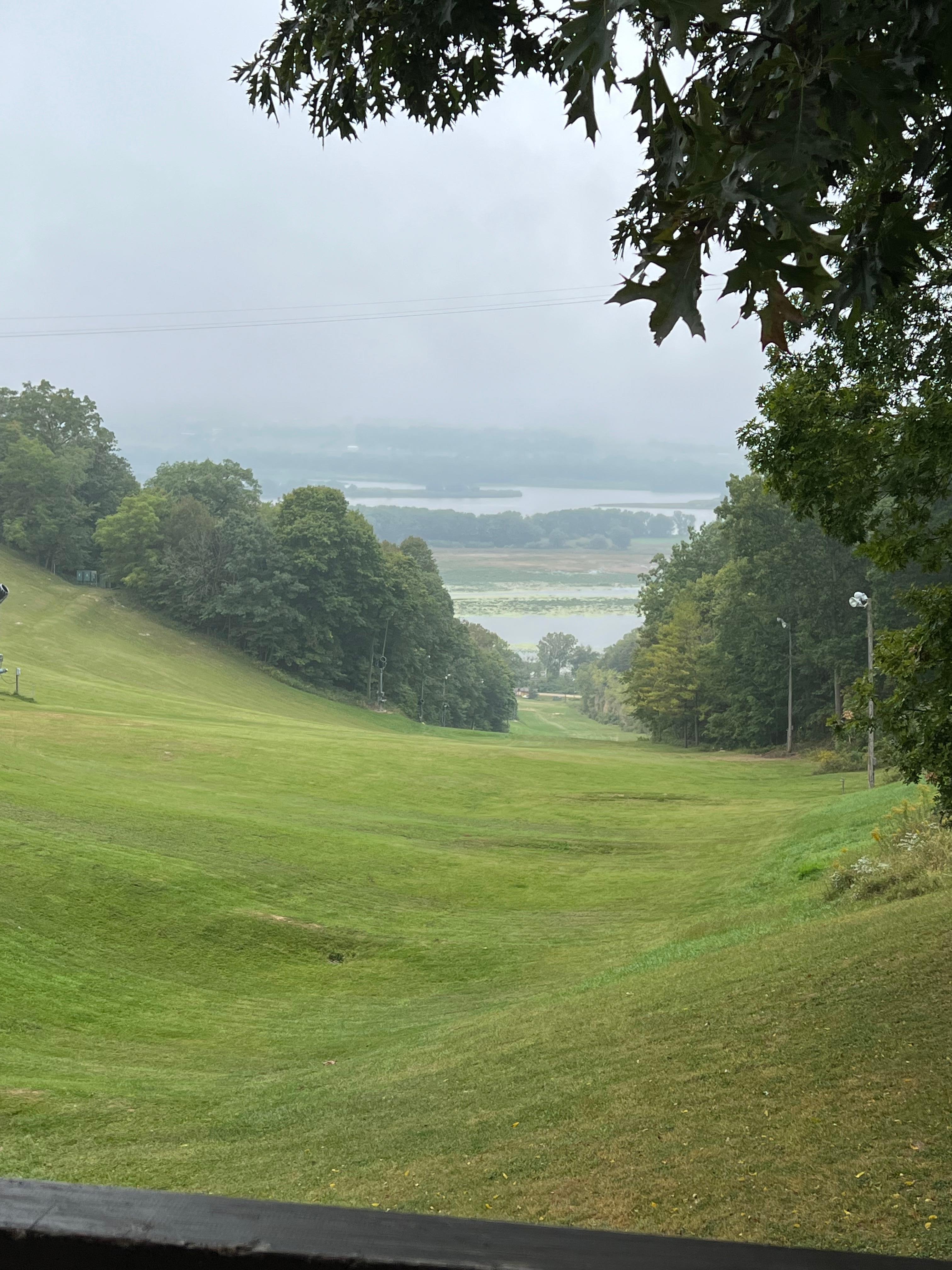 8700 W Chestnut Mountain Rd, Galena, IL 61036
Another fantastic option for families looking for a vacation spot in Illinois is Chestnut Mountain Resort. This beautiful resort is located on the banks of the Mississippi River and offers a variety of activities, including skiing and snowboarding in the winter and hiking and biking in the summer. The resort also features a variety of accommodations, including guest rooms and suites, that can accommodate families of all sizes.
Chicago Marriott Lincolnshire Resort
10, Marriott Dr, Lincolnshire, IL 60069
The Chicago Marriott Lincolnshire Resort is one of the top family resorts in Illinois. Located just outside Chicago, this resort offers plenty to families, including a 40-acre water park with a wave pool, lazy river, and slides. There is also a golf course, a spa, and dining options. Guest rooms come with two queen beds and all the amenities you need for a comfortable stay, including a mini-fridge and microwave.
The Eaglewood Resort & Spa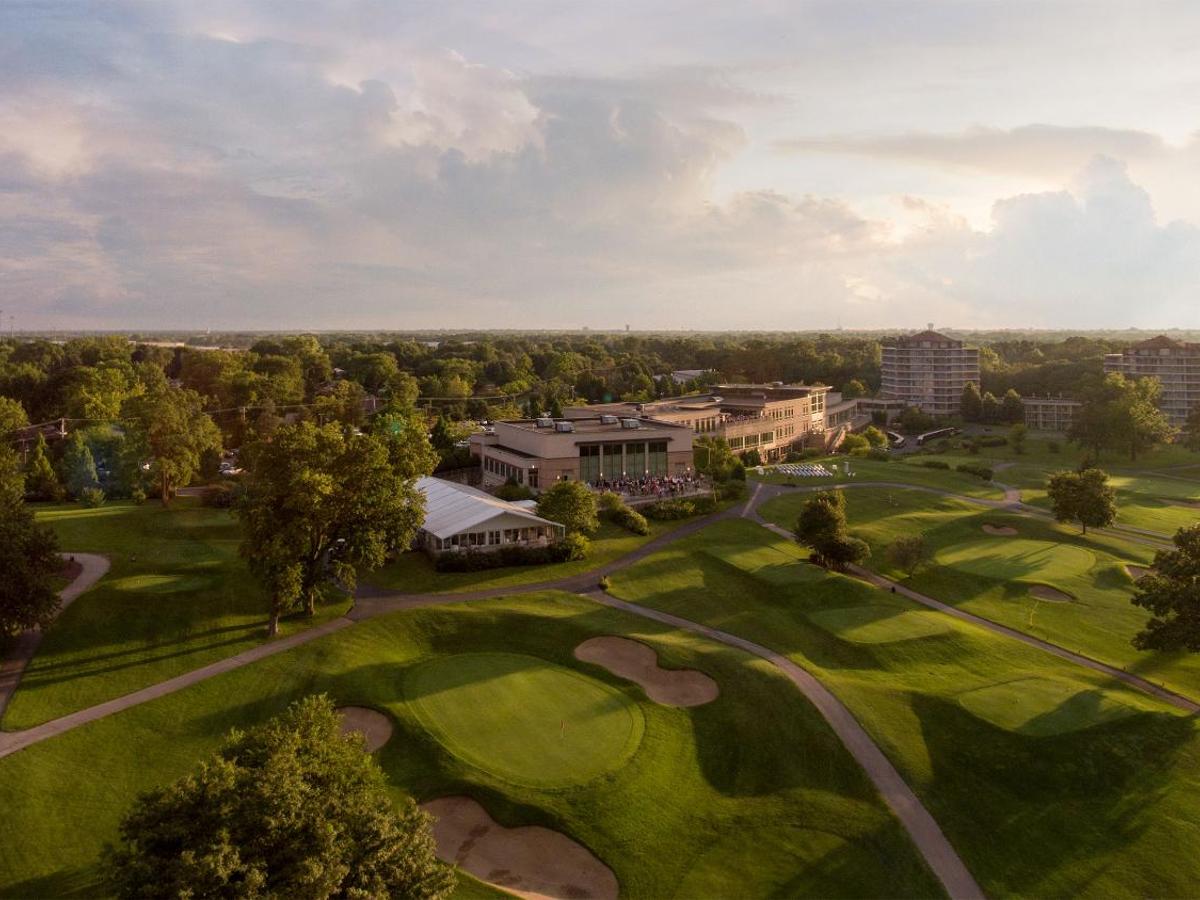 1401 Nordic Rd, Itasca, IL 60143
The Eaglewood Resort & Spa in Illinois is another excellent family hotel in Itasca. This luxurious resort offers family amenities, from a heated indoor pool and spa to an onsite arcade and game room. Many family-friendly activities and amenities include a mini golf course, a movie theater, and a basketball court. The rooms are spacious and comfortable; some have balconies overlooking the lake.
Hilton Garden Inn
1191 Woodfield Rd, Schaumburg, IL 60173
The Hilton Garden Inn in Schaumburg is another outstanding family hotel in Illinois. This hotel's amenities include an outdoor pool, a fitness center, and a complimentary shuttle to nearby attractions. The rooms are comfortable and well-appointed, and the hotel offers a complimentary breakfast each morning.
What's the Average Cost of a Hotel in Illinois?
The average hotel cost in Illinois can vary greatly depending on the location, amenities, and season. Generally speaking, the average cost of a hotel room in Illinois is $170 per night. However, Chicago, the largest city in the state, has much higher hotel prices, with the average room rate averaging around $233 a night.
If you're looking for a more economical option, you can find many hotels in the suburbs outside of Chicago with lower rates, with average nightly rates starting at around $120.
Additionally, seasonal factors can affect the cost of a hotel in Illinois. For example, during the summer months, when there is more demand for hotel rooms due to increased travel, prices tend to be higher than in other seasons.
On the other hand, prices can be much lower during the winter months when there is less demand. Ultimately, the average hotel cost in Illinois depends on various factors, including location, amenities, and season.
The Best Places to Eat with Kids in Illinois
Illinois has it all whether you're looking for a kid-friendly buffet or a restaurant that caters to the whole family's taste.
One of the top places to check out is Sugar Wood-Fired Bistro. This restaurant offers a wide selection of delicious food options, including wood-fired pizzas, sandwiches, and salads. The atmosphere is cozy and welcoming, making it the perfect place to bring the whole family.
Another great place to eat with kids in Illinois is the beloved Chuck E. Cheese. This popular family restaurant offers an array of fun games and activities for kids. Plus, they have classic pizza, wings, and another kid-friendly fare. The whole family will enjoy coming here for a quick meal. Plus, they deliver so you can eat in the comfort of your room if you don't feel like coming out.
If you're looking for something more unique, take your family to the Rainforest Café. This restaurant serves classic American fare with a twist—the atmosphere is designed to feel like a rainforest. Kids can explore the restaurant and its many animatronic animals while enjoying burgers, salads, and more.
Finally, if you're looking for a classic diner experience, head to the famous Superdawg Drive-In. This retro-style restaurant is known for its delicious hot dogs, burgers, and milkshakes. Kids will love their classic menu items and the fun atmosphere.
The Best Day Trips from Illinois That the Whole Family Will Love
Here are some spots that offer the best experiences for day trips in Illinois.
Six Flags Great America
If you're looking for a good, family-friendly time, Six Flags is a must-see. It takes around an hour to drive from Chicago to Gurnee but it's well worth it. This location is only open from April to November so you have to take advantage of it if you visit during spring, summer, or fall.
The park offers 14 roller coasters, 23 family-friendly rides, and 17 rides specially made for kids. There are also tens of restaurants to eat at and lots of stands offer quick drinks, candy, and other food.
Bonus: If you're visiting after Memorial Day weekend, pack some swimsuits for the kids and head to Hurricane Harbor to enjoy the water slides and pools.
Holland, Michigan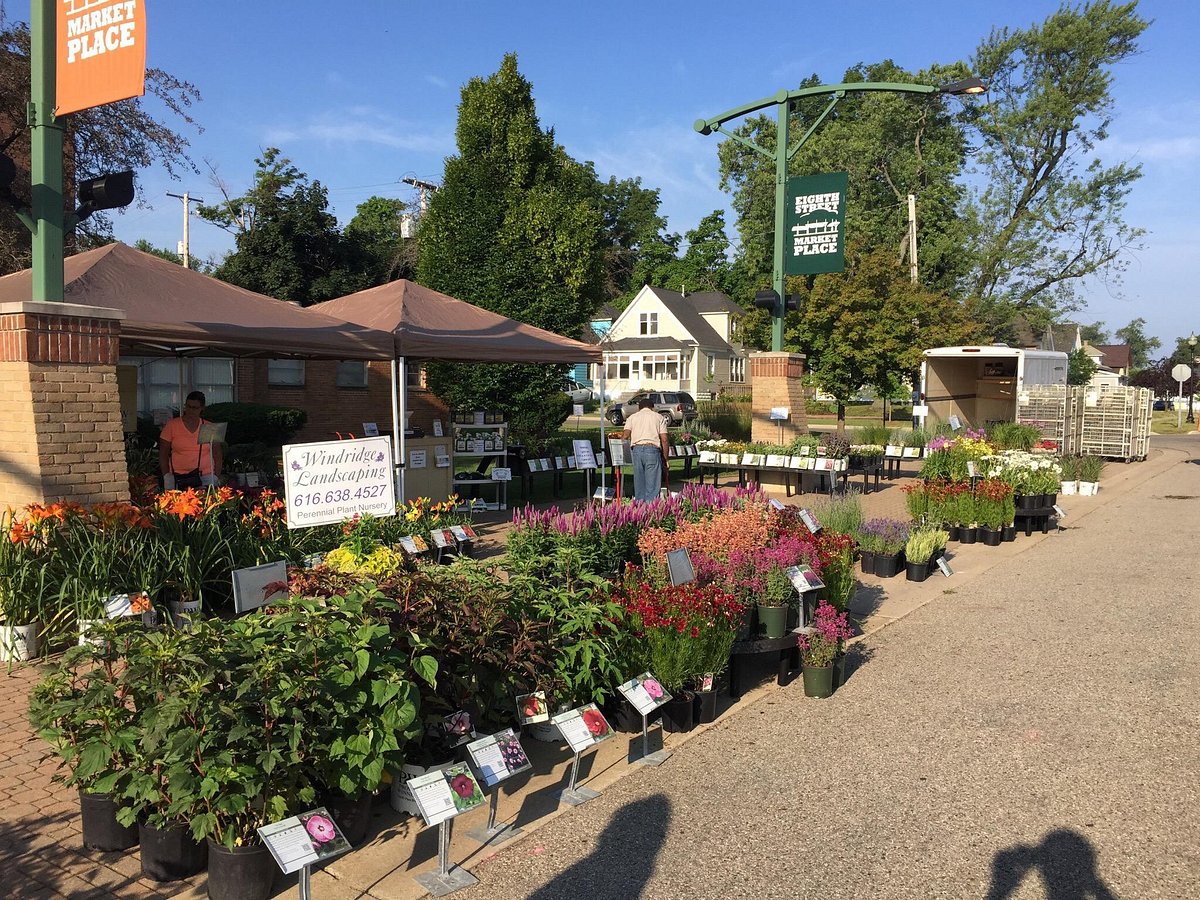 The best time to visit Holland is in mid to late spring. Think early May, when the flowers are blooming and most days are sunny and warm. This little city is only around two to three hours away from most parts of Illinois. However, it's like a little slice of Deutschland in America.
The Dutch influences and culture draw tourists from all over the world, especially during the Tulip Time Festival. During this festival, the town will have parades, Dutch food stalls, music, and dancing. You can also experience stunning views of Lake Michigan from Laketown Beach, just outside Holland. Generally, an all-around good time and a fantastic experience for both kids and adults.
And if you want to teach your kids a little something about the Dutch, there's Dutch culture, cuisine, and architecture all around.
Kettle Moraine State Forest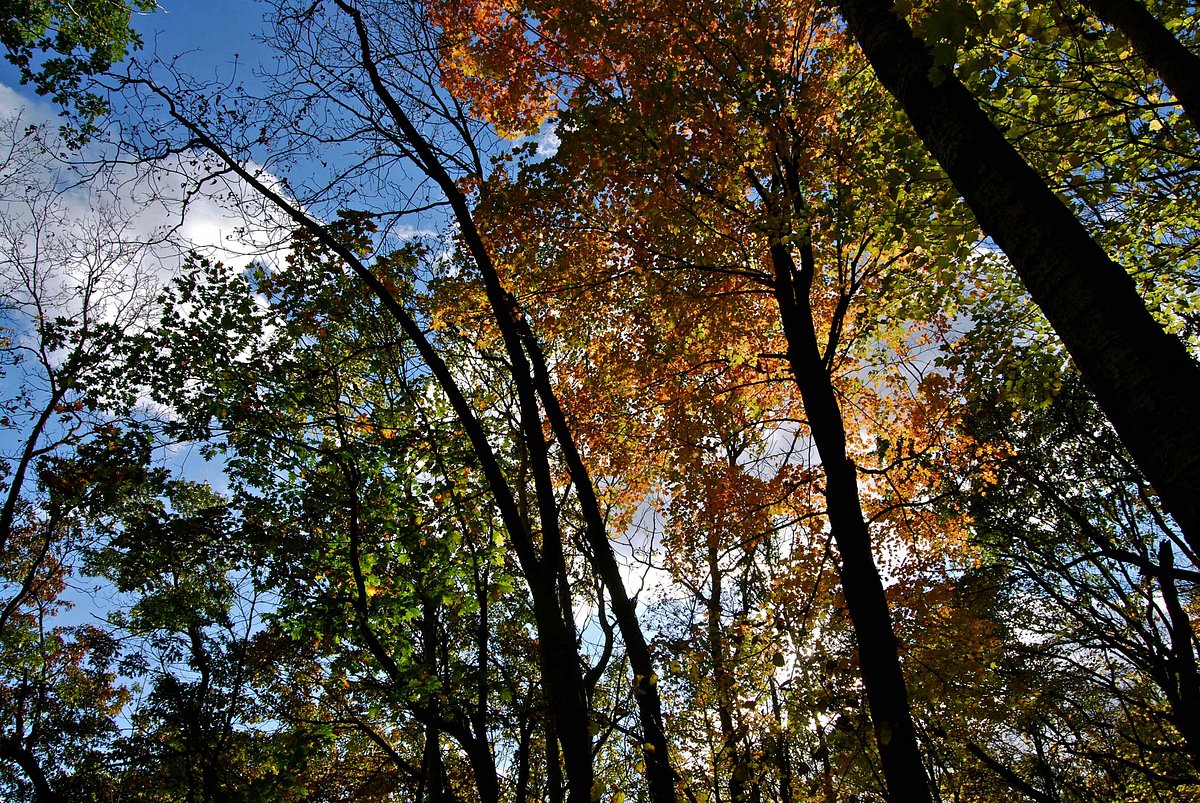 Here's a site that encourages driving instead of walking. Kettle Moraine State Forest is a huge stretch of land (around 30,000 acres) in Wisconsin. The whole park was designed so that visitors can enjoy the most beautiful sites while driving through.
However, you'll need to get out of the car to get the full experience of this forest. There are trails with lovely scenery that are ideal for biking, hiking, riding horseback, or even skiing in the winter.
There are also historical sites, tens of landmarks, 24 natural areas, and several Wisconsin communities that you can stop to explore.
How to Get Around Illinois During Your Vacation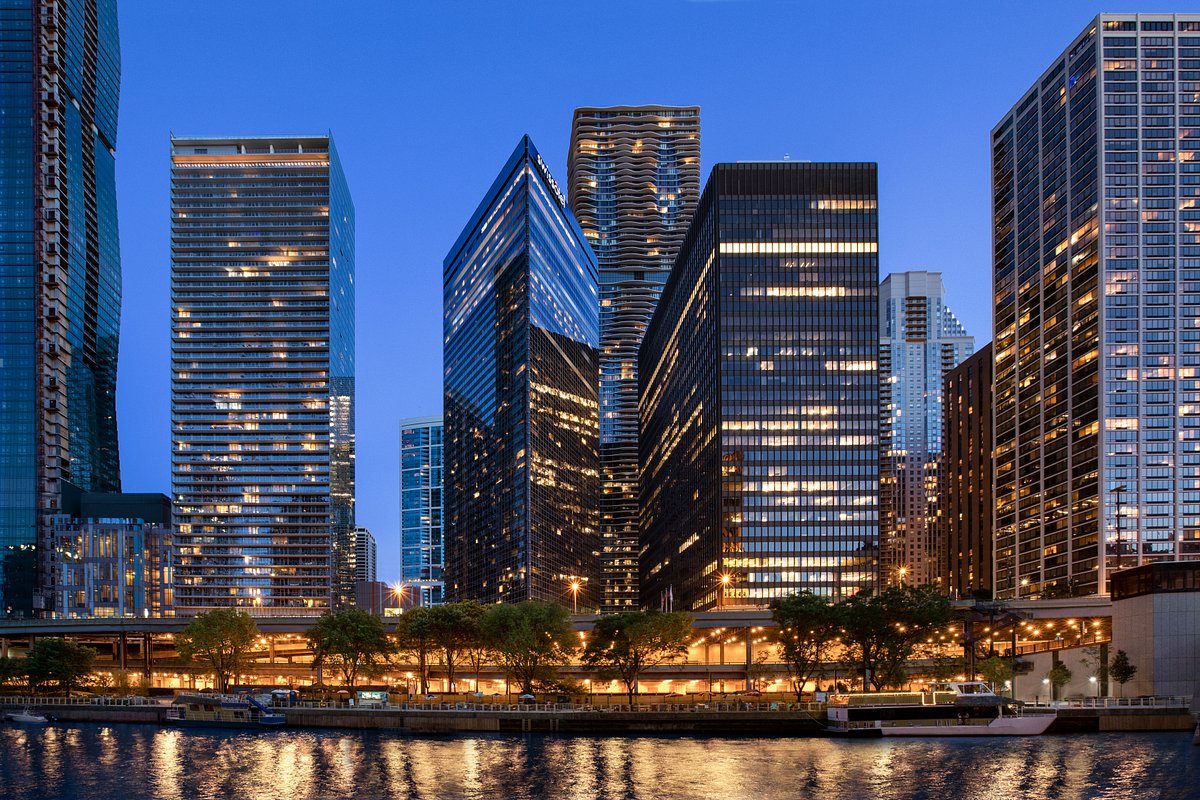 Driving is a common way to travel in Illinois. It's also one of the best and easiest ways to move around quickly and easily. It's especially convenient if you have a larger family. From the airport, you can just hire a rental vehicle and return it before you fly home.
However, you need to make sure that you're familiar with the local traffic laws, as well as possible tolls, so you can avoid any hassles along the way. Additionally, you will want to pack enough supplies and snacks to keep you going during your journey.
Another way to get around Illinois is by bus. Many cities and towns in the state offer public transportation services, including buses, that can take you to your destination. While this may be a more affordable option, the downside is that you may have to wait for the bus or share a ride with a stranger. Additionally, some buses may not run on certain days, so you must plan to ensure you have a way to get to your destination.
You can also get around Illinois by train. Amtrak operates several routes through the state, with multiple stops along the way. This can be a great option for those who want to take in the scenery from a different perspective. Plus, you can purchase tickets in advance, so you don't have to worry about finding a ticket at the last minute.
Finally, if you are looking for a more adventurous way to get around, consider renting a bike. Many towns and cities in Illinois offer bike rentals, and you can explore the area at your own pace. Plus, you can enjoy the fresh air and beautiful scenery while you ride.
The Best Ways to Get to Illinois for Your Vacation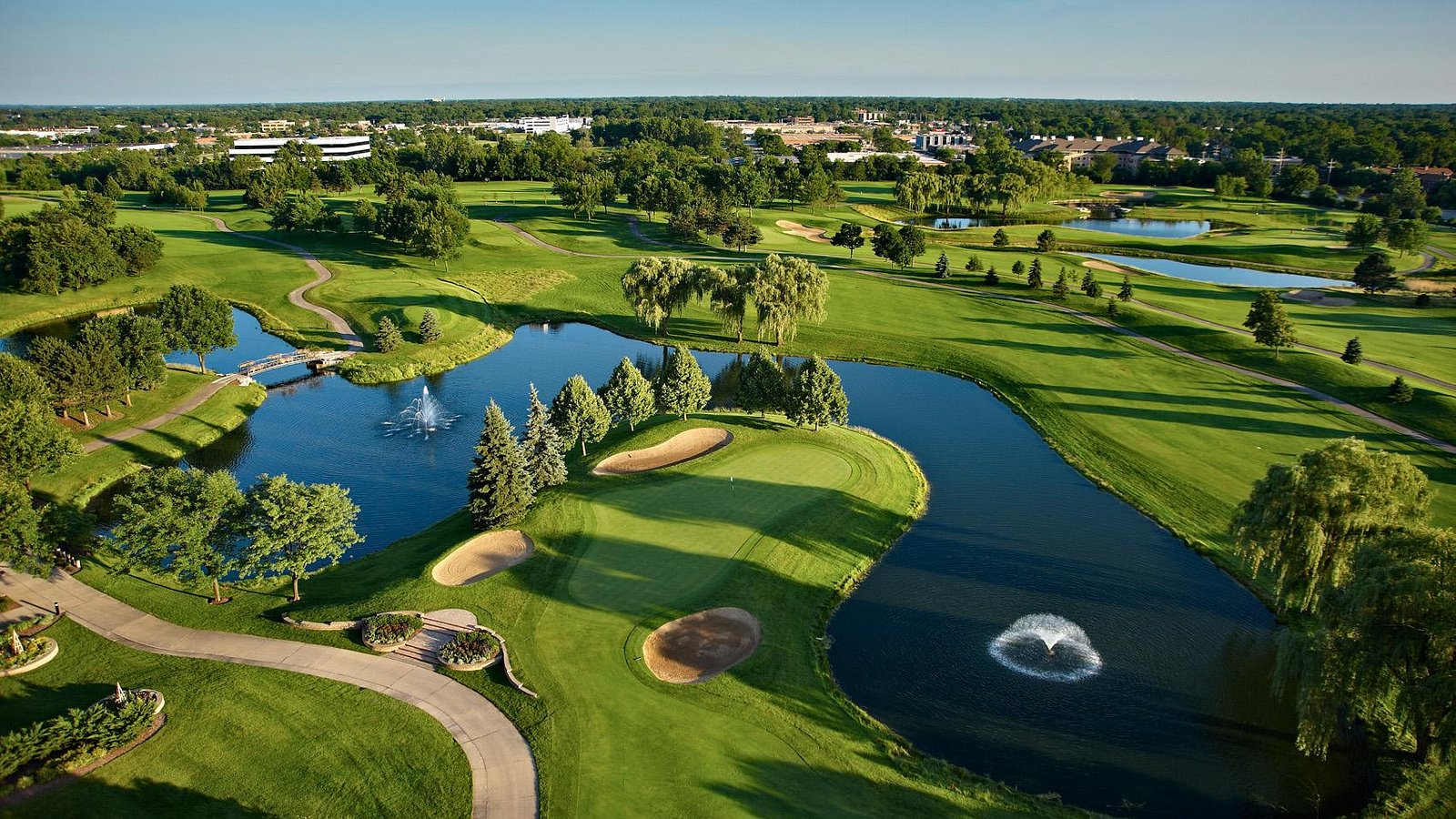 Illinois is served by several major airports, highways, and railroads that make it easy to get to the Land of Lincoln. Depending on where you are coming from and your budget, any of these methods can get you to your destination.
For travelers coming from other parts of the United States, the most common way to get to Illinois is by airplane. O'Hare International Airport in Chicago is the busiest airport in the world, making it an ideal choice for travelers who need to make a connection before reaching their final destination in Illinois. There are also several regional airports scattered around the state that can serve as entry points for those coming from the Midwest or other nearby states.
Those who prefer a more scenic journey may opt for a road trip. Interstate highways comprise the core of the state's transportation network, with I-55, I-80, and I-90 providing easy access to most of the state's major cities. For those coming from the east or west, I-88 can be a great option for getting to Chicago or the Quad Cities.
Last but not least, you can also get to Illinois by train. Amtrak has several routes that run through the state, including the Southwest Chief, the Texas Eagle, and the California Zephyr. These routes allow passengers to relax and take in the sights. Plus, many Amtrak stations in Illinois are conveniently located near downtown areas, making it easy to get around once you arrive.
6 Top Tips for Staying Safe in Illinois When Visiting with Kids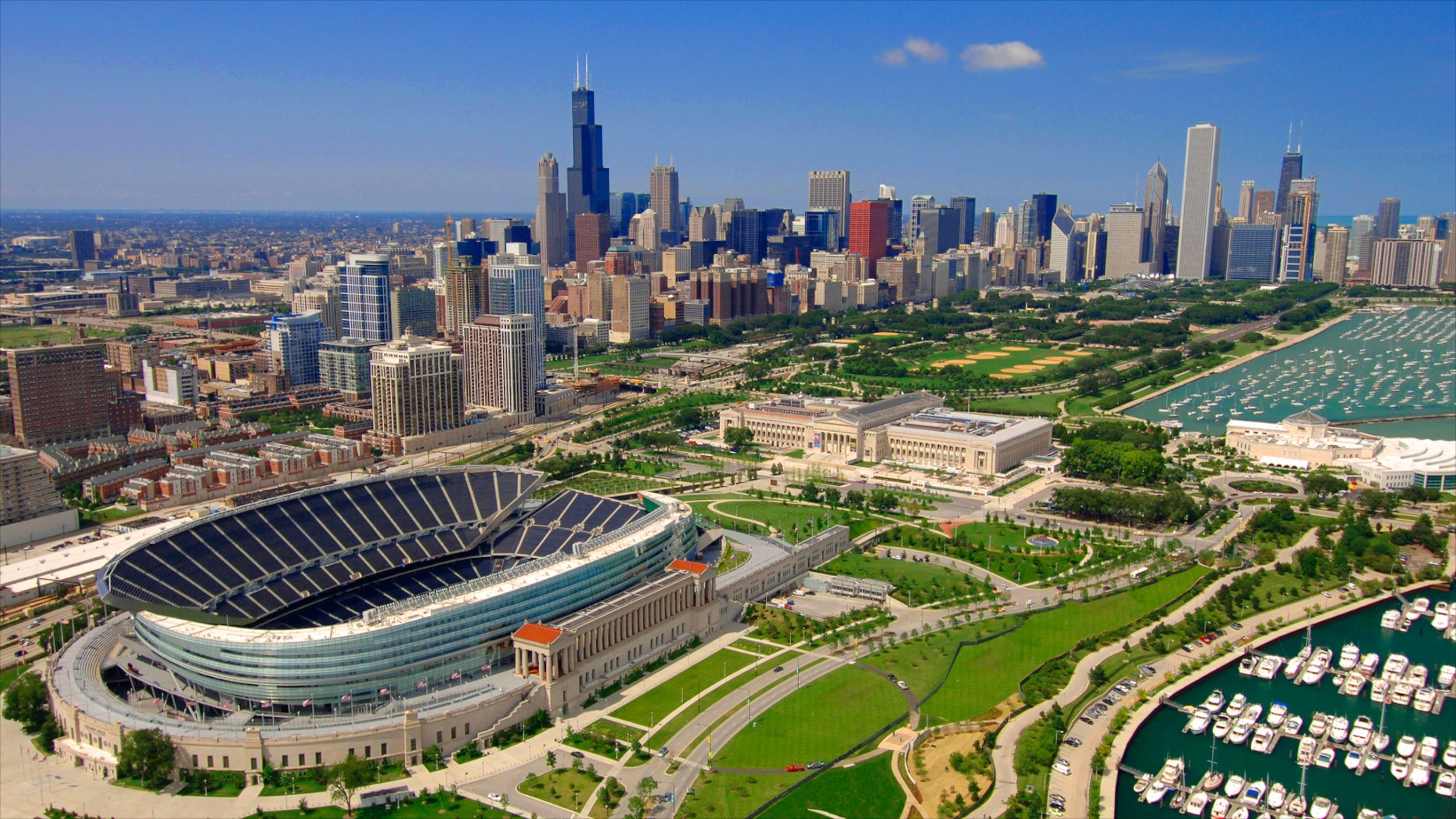 Whether you're heading to Chicago for a city break or to explore the nature and culture of rural Illinois, it's essential to take some steps to stay safe and secure when traveling with kids. Here are some tips for staying safe in Illinois when visiting with kids.
Plan Your Vacation
Firstly, make sure you plan ahead. Research your destination and read up on any safety precautions or warnings that may be in place. Look into public transport options, and make sure you have a plan for getting around if you don't have your vehicle. Checking the weather forecast and planning your actions accordingly are also vital.
Keep an Eye On Your Surroundings
It's crucial to pay attention to your environment. If something doesn't feel right, listen to your instinct and move away from the area. This is especially true in areas such as tourist hotspots, public transport hubs, and other crowded places. Ensure that your children are also aware of their surroundings and know what to do in an emergency. You should teach them how to reach you if needed and where to find help.
Pack The Essentials
Thirdly, don't forget to pack the essentials for a safe trip. This includes a first aid kit, a charged cell phone, medications, and a flashlight. Ensure your kids know basic safety rules, such as not talking to strangers or accepting gifts or food from people they don't know.
Also, it's a good idea to bring a stash of snacks and drinks with you as you explore locations. It can be a lifesaver if you get stuck somewhere, or the kids need a quick energy boost.
Research The Places You Plan to Visit
Taking the time to research the places you plan on visiting is the best way to ensure your family remains safe. While exploring new areas can be exciting, it's essential to keep yourself informed and know the risks. Knowing which areas to avoid can help you make more informed decisions when planning activities and outings. Familiarizing yourself with the surrounding area can help you choose safer, more family-friendly locations that can provide an enjoyable experience for everyone.
Supervise Your Children at All Times
When visiting Illinois with kids, safety should be your top priority. It is vital to make sure that children are under supervision at all times. If you are traveling with a group, consider assigning an adult to each child for additional safety. Be sure to choose a safe place for your kids to play, like a well-maintained park or playground with appropriate supervision.
Additionally, ensure you educate your children about the potential dangers of strangers and instruct them to stay away from unfamiliar people. Always check the area for safety hazards, like broken glass or sharp objects. Furthermore, it is essential to monitor the weather for excessive temperatures.
Get to Know The Local Laws and Regulations
It would help if you familiarized yourself with Illinois' rules and ordinances before traveling there. Whether you're planning a camping trip, a night out on the town, or just sightseeing, it is crucial to know what's allowed and what's not. Understanding the local laws around alcohol, drugs, and firearms is key to avoiding any potential legal issues while in Illinois.
Conclusion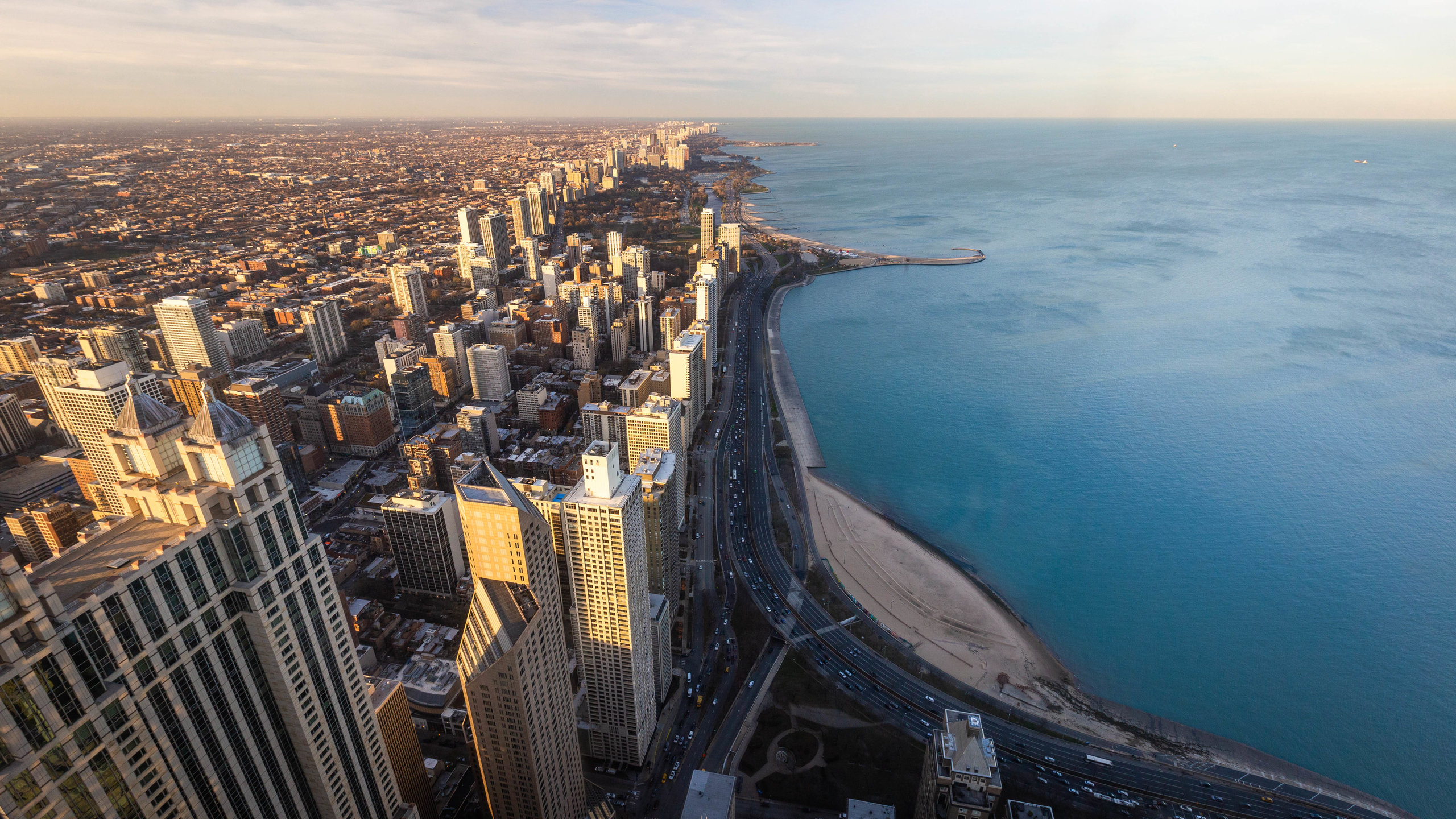 If you live within the United States, it's easy to focus on trips abroad and forget the awesome vacation spots within the country. However, Illinois is a gem, and when planned right, you can have an amazing and fairly inexpensive family-friendly vacation right here in the US.
The tips above can help ensure your family has a safe and secure trip to Illinois. Use this Illinois family travel guide to plan your schedule around fun, memorable and educative attractions for your kids, eat at the most family-friendly restaurants, and choose the mode of transport that best suits your needs.
More about our TFVG Author