Fort Wayne is the second largest city in Indiana. At around 110 square miles, it's home to plenty of activities for people of all ages.
Whether you're staying for a single day or planning to book a hotel, you won't be short on things to do in Fort Wayne. Zoos, restaurants, museums, and arcades are just a handful of the exciting family-friendly tourist spots you can find here. Overall, this city is a great vacation destination for families with young ones.
Not sure where to start? We've narrowed down some of our favorite activities in this Indiana city. Here are nine of the best things to do in Fort Wayne, IN with kids!
1. Visit the Wildlife at Fort Wayne Children's Zoo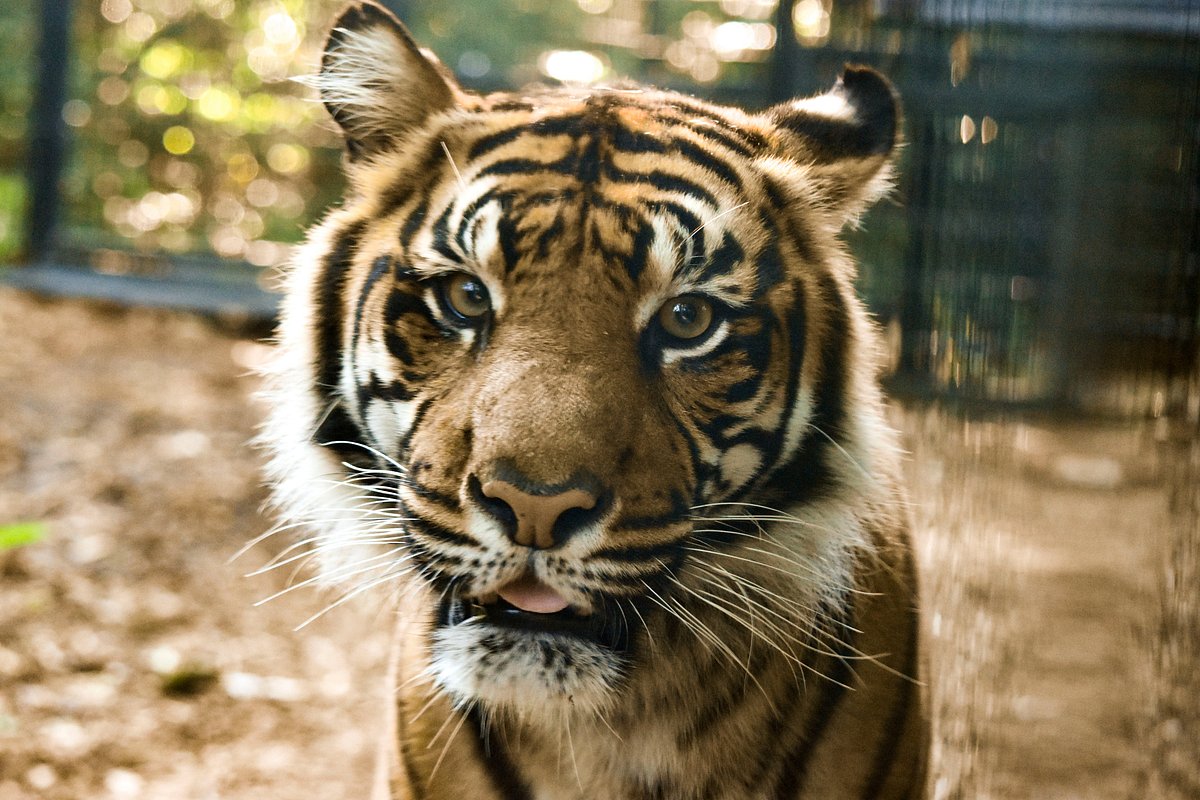 Fort Wayne Children's Zoo is one of the best tourist attractions this city has for kids. Their tickets are pretty affordable, and babies can get in for free!
This zoo has animals of all kinds, from scaly reptiles to fluffy mammals. African lions, blacktip reef sharks, woma pythons, and spotted hyenas are a few examples of fascinating critters at this zoo.
And once you're done visiting the animals, there are other exciting things to do at Fort Wayne Children's Zoo. You can stock up on tokens and try out some of their rides! The Endangered Species Carousel or the Sky Safari Ride are popular choices for the little ones.
2. Take a Tour Through Fort Wayne Firefighters Museum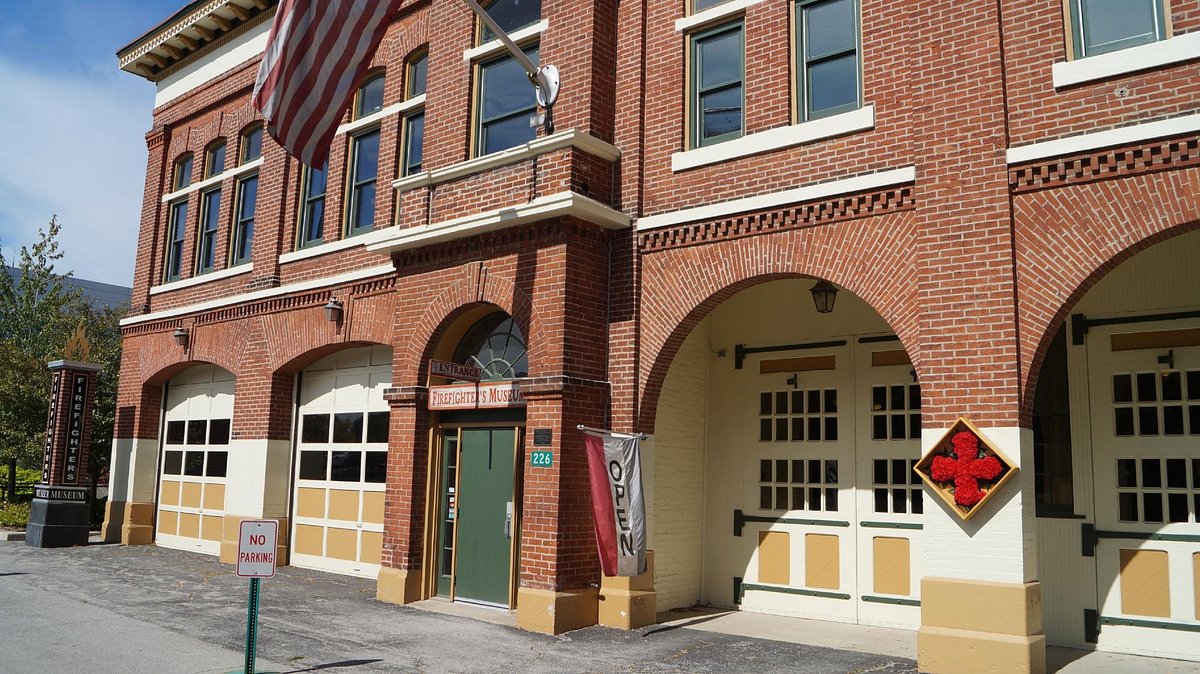 If you have kids that dream of being firefighters, you'll want to stop by the Firefighters Museum in Fort Wayne. It'll make for an experience that's just as fun as it is educational!
As you go through this museum, you will learn about the history of firefighters in Fort Wayne. You'll also get to see some historical firefighting vehicles in person, so be sure to bring your camera!
Kids under five years old can get in for free, so this museum is perfect for preschoolers who love fire trucks.
3. Do Some Shopping at Glenbrook Square Mall
What's a vacation without a little shopping day? When you're visiting Fort Wayne, you'll want to visit Glenbrook Square Mall at least once. This is one of the best things to do in Fort Wayne, IN, with kids who love shopping!
This massive mall has a wide selection of stores to choose from. You can buy some new clothing at Aeropostale or help your child make a new friend at Build-a-Bear Workshop. Or, you could stop by Gamestop to pick up some video games to enjoy on the ride home!
And if you get hungry during your visit, you can stop by their food court for a meal or a snack. They have plenty of kid-friendly options like Dairy Queen, Sbarro, and Panda Express.
4. Experience Nature at the Botanical Conservatory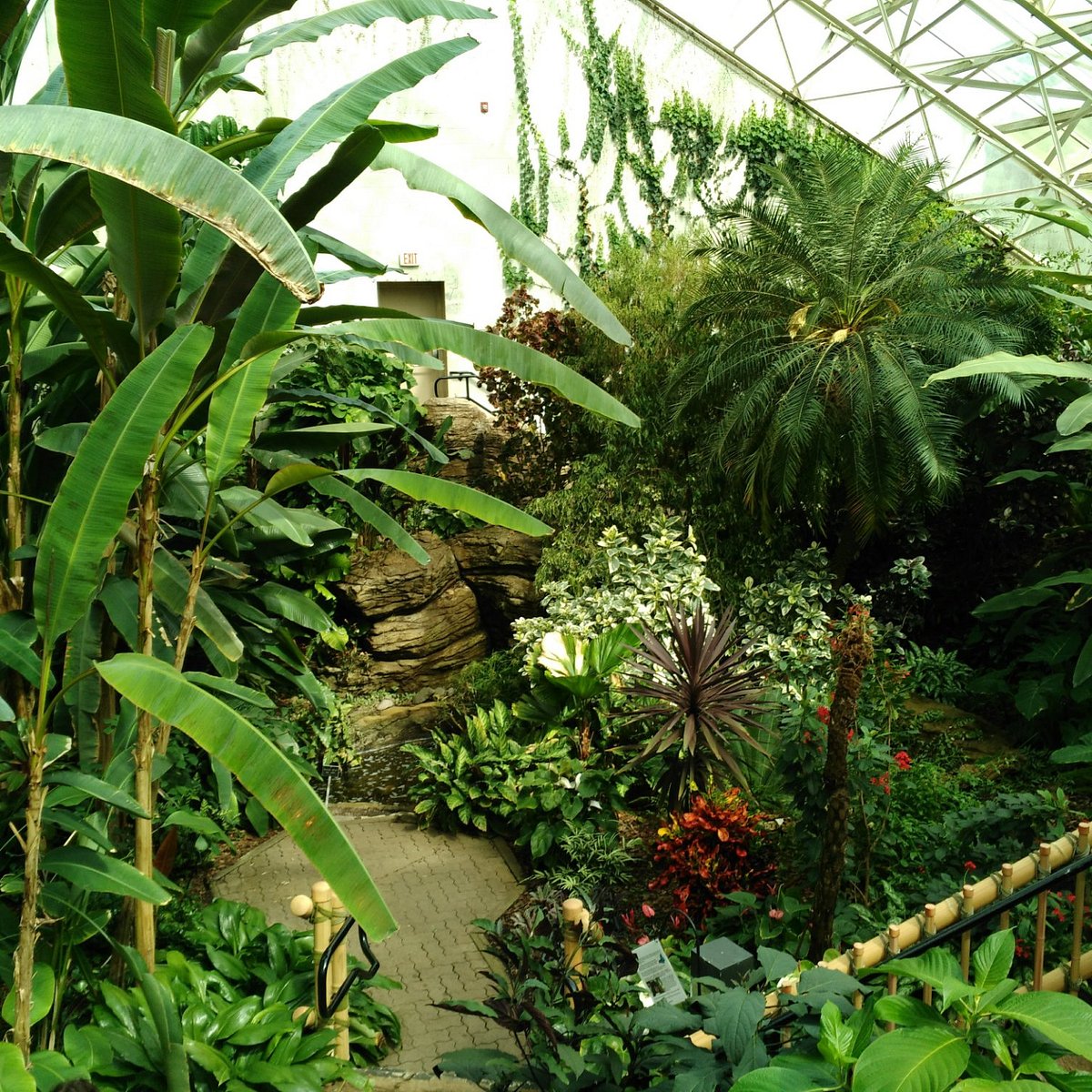 If your kids love learning about botany and gardening, the Botanical Conservatory in Fort Wayne may be a wonderful place to visit. It can be a super educational experience for the whole family.
These greenhouses are home to a variety of plant species. Their showcase garden changes depending on the season, so if you've visited this conservatory before, you may still get to witness something new. They also offer a Bee Exhibit where you can learn all about bees and honey.
Once you're done exploring the greenhouses, you can stop by their cafe for a light meal. And if you'd like a memento to take home, consider stopping by their shop before you leave!
5. Learn Something New at Science Central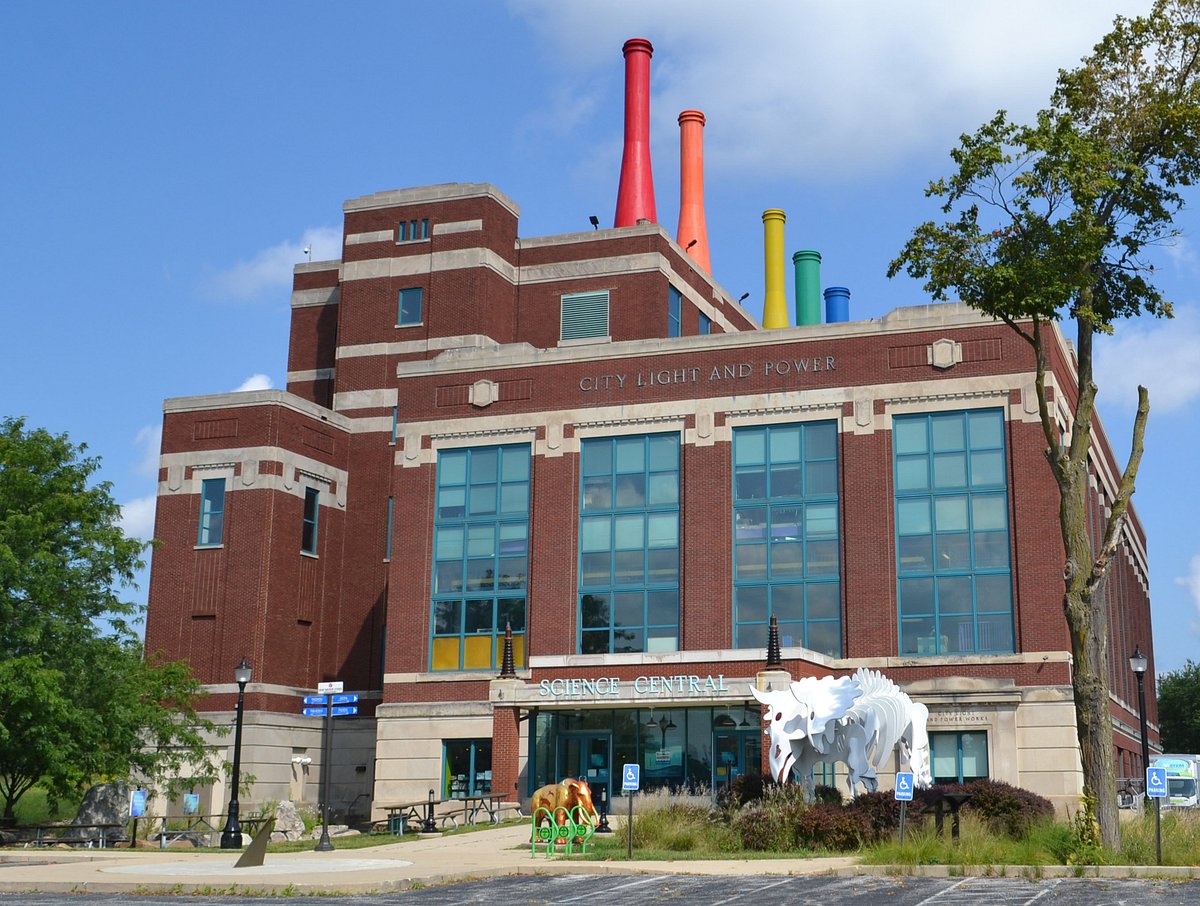 No matter your age, Science Central is a great place to visit when you're in Fort Wayne, Indiana. This interactive museum can help your children gain a passion for science.
Science Central has a lot of fun and educational opportunities for children. If you visit on the second Tuesday of any month, you can try out the TOTS Science program. This program has age-appropriate activities for your littlest kids. And even if you miss the TOTS program, there are still plenty of activities they offer month-round.
Are there any children or adults with disabilities in your travel group? You may want to stop by during their Disability Days. Science Central offers special accommodations such as sensory rooms, a quieter atmosphere, and extra staff on these select days to ensure a more positive experience for everyone.
6. Enjoy a Meal at Some Delicious Restaurants
Fort Wayne is home to a lot of tasty restaurants that are super kid-friendly!
For instance, Sara's Family Restaurant is a great place to get a meal with your kids. They have kid-friendly options like cheeseburgers, spaghetti, or pancakes. They offer gluten-free, vegetarian, and vegan options as well.
Or, if you're craving some simple American classics, you may want to stop by Coney Island. They have hot dogs, burgers, chili, and even freshly baked pie.
And if your kids have a sweet tooth, they may enjoy Just Cream Ice Cream Boutique. This restaurant offers classic flavors like vanilla and chocolate, as well as unique flavors like orange chocolate and pecan pie. They can even serve your ice cream in a crispy bubble cone!
7. Play Some Games at Crazy Pinz Entertainment Center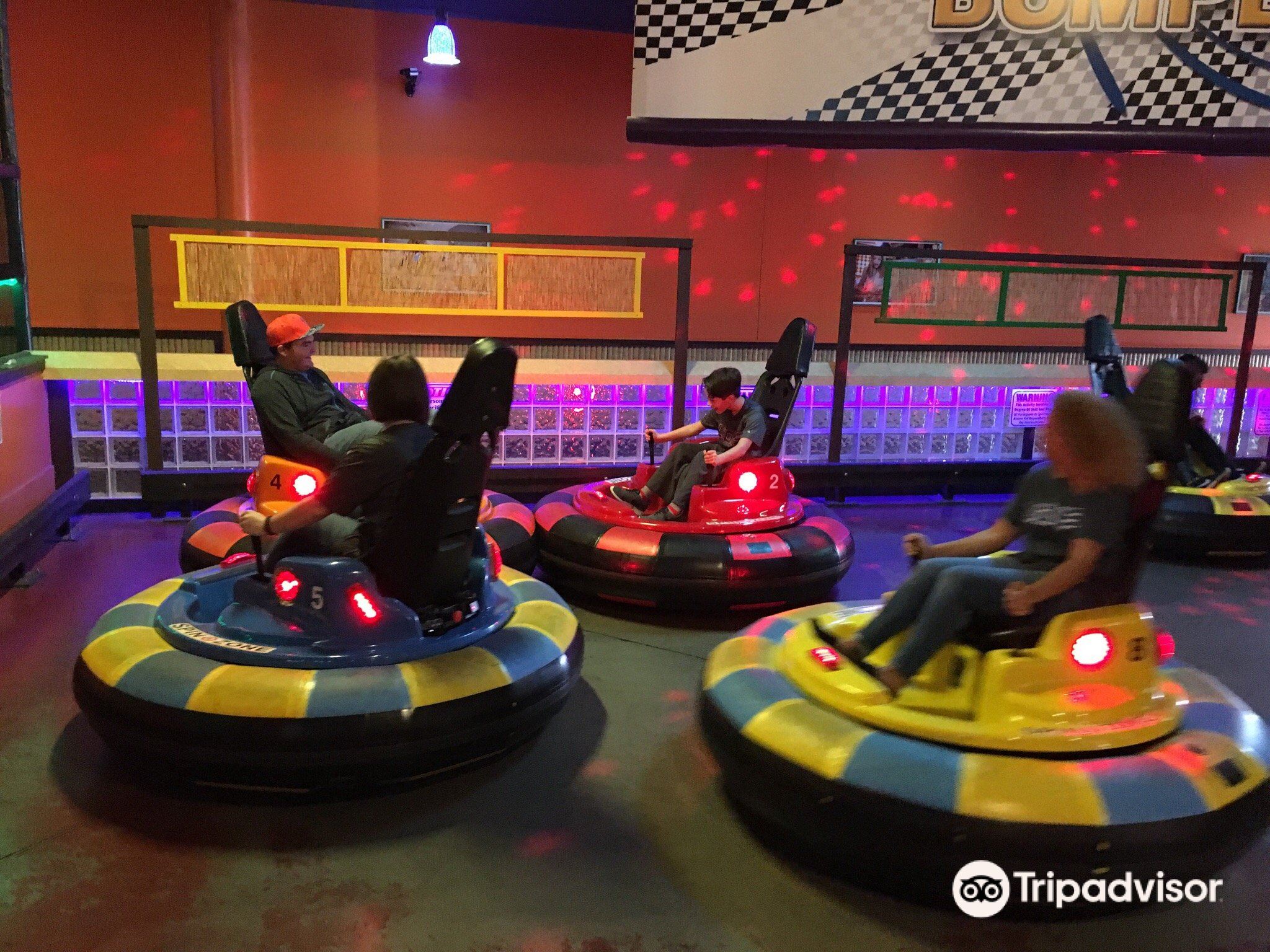 There are few things kids love more than arcades. So if you're going to Fort Wayne with children, you may want to stop by Crazy Pinz Entertainment Center.
At Crazy Pinz Entertainment Center, you can enjoy activities like arcade games, bowling, laser tag, rock climbing walls, and a rope-walking obstacle course.
This entertainment center can host parties and events, too. So if you're visiting Fort Wayne for a birthday or a family reunion, consider booking an event at this arcade.
8. Bounce Around at Sky Zone Trampoline Park
Do you need an activity for a rainy day in Fort Wayne? You can always stop by the Sky Zone trampoline park for a fun-filled day.
Your kids can enjoy hours of excitement on the many trampolines at this indoor park. It also has obstacle courses, parkour, trapeze swings, and foam square ball pits!
If you have any tiny kids on your vacation, you may want to try their Little Leapers program. This program can help your children enjoy the fun of this trampoline park in a toddler-safe environment.
9. Have Some Fun in the Sun at Promenade Park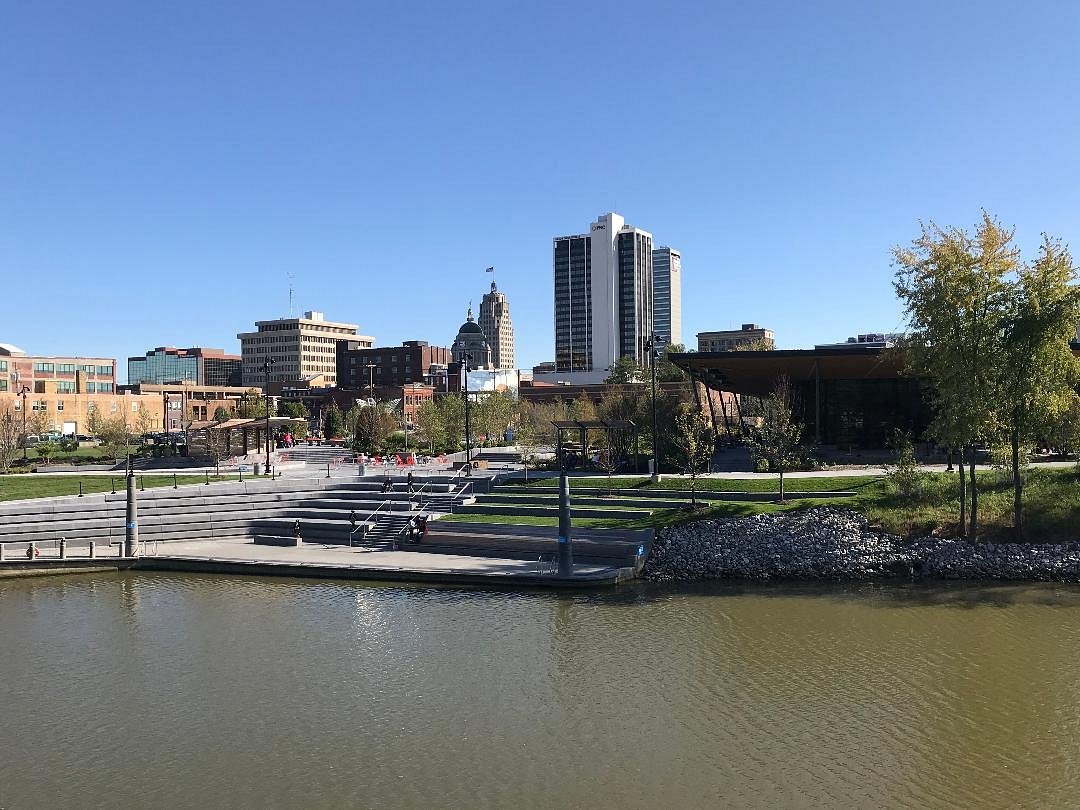 Fort Wayne can have some pretty pleasant weather, especially in the summertime. So if you're in this city on a sunny day, you could spend some time at Promenade Park.
This park is an easy way to enjoy the great outdoors with the whole family. It has playgrounds, gardens, and pavilions where your children can play and relax.
You may also want to bring your boats to Promenade Park because they have rivers that are ideal for kayaking and canoeing.
Conclusion
From zoos to arcades, there's something in Fort Wayne for everyone. There are many other fun things to do in this city, but the ones featured on this list are our top favorites.
Fort Wayne is a super kid-friendly place to go on vacation. Whether your kids are tiny babies or older teens, there should be at least one activity in this city that they will enjoy!

So, does Fort Wayne sound like a good vacation spot for you? If it does, consider booking your trip today! And if Fort Wayne just isn't clicking with you, don't fret—there are plenty of other getaway destinations in Indiana.
More about our TFVG Author