If you are a family that enjoys spending their holidays exploring the great outdoors, then why not head to one of Indiana's marvelous state parks? Indiana has 24 state parks perfect for hiking and biking and clear lakes that invite you to swim in them. 
Indiana's state parks will take you on a journey through the country's early history, and if you are planning a family trip, these are the best Indiana state parks with cabins.
Turkey Run State Park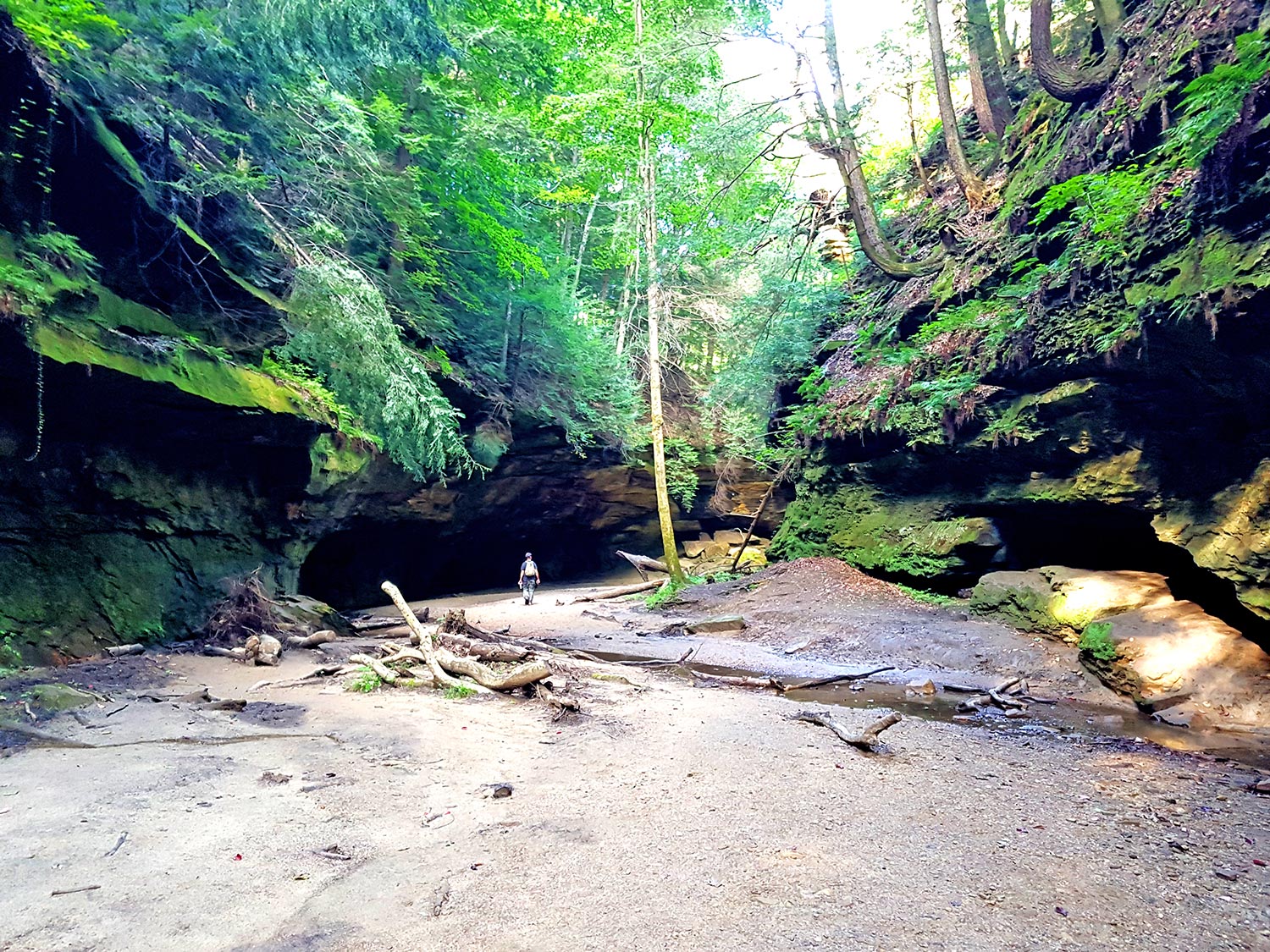 Turkey Run State Park is perfect for you if you want to take your family to explore the country's natural marvels. Explore the deep sandstone ravines and walk along the stands of aged forests.
You will find the Turkey Run State Park along State Road 47 southwest of Crawfordsville. There are plenty of hiking trails, playgrounds, a planetarium, and many more activities perfect for vacationing families. You and your family will get the chance to enjoy the scenic views along Sugar Creek.
The Turkey Run Inn is located 0.54 miles from the Turkey Run State. This 3-star hotel provides air-conditioned rooms, a shared lounge, a free private parking terrace, and a restaurant.
The rooms also have private bathrooms, bed linen, and towels. The hotel is perfect for families.
Located in Parke County, Indiana, the Cabins at Hobson Farms offer guests the privacy they need.
The cabins are air-conditioned and fully furnished. Each cabin has a full bathroom, heat, satellite TV, refrigerator, microwave, outdoor BBQs, coffee maker, etc. The Cabins at Hobson Farm provide daily and weekly rentals.
Park information
Brown County State Park
The Brown County State Park, or the" Little Smokies" as it is nicknamed due to its resemblance to the Great Smoky Mountains, is another excellent spot for families that love nature.
This 16,000 acres of ridges, rugged hills, and fog-shrouded ravines offer hours of exploration and fun to vacationing families.
The glaciers from the most recent ice ages meltwater helped create the steep slopes, deep gullies, and narrow ridges of Brown County State Park.
Visitors can find the Abe Martin Lodge nestled in the hills of Brown County State Park. Built in 1932, this rustic lodge is one of the oldest in the state. Abe Martin Lodge has 56 rustic cabins, 12 cabin suites, 84 guest rooms, and a restaurant.
Even better, the lodge is only 10 minutes from downtown Nashville if you want to go shopping. The cabins have dining areas, bathrooms, refrigerators, air-conditioning, and housekeeping services.
The Cornerstone Inn provides a relaxed atmosphere perfect for families looking to unwind and explore nature. The Inn is only 2 miles from Brown County State Park and within walking distance of shopping, art, dining, and entertainment establishments.
The accommodations offer private bathrooms, dining areas, sofas, fireplaces, private balconies, and separate living rooms.
Park information
Pokagon State Park
The Pokagon State Park is located on the shores of Lake James in Angola, Indiana. When it became a State Park in 1925, Pokagon was named Lake James State Park. The name was later changed to Pokagon as an acknowledgment of the large Native American heritage of the region and the state.
The natural lakes surrounding the Pokagon State Park, Lake James, and Snow Lake were created by glaciers that melted 10,000 to 15,000 years ago.
The Pokagon State Park, also known as Indiana's winter wonderland, provides families with hours of fun sledding, skiing, and a twin-track toboggan run.
The historic Potawatomi Inn opened its doors in 1927, located in the Pokagon State on the shores of Lake James. Despite all the renovations to add modern conveniences to the Inn, its historical importance has been perfectly preserved.
The cabins are equipped with air conditioning, a bathroom, a flat-screen TV, and free Wifi. The location of the Inn is perfect for hiking, camping, horseback riding, and enjoying scenic views.
The Trine State Recreation Area offers visitors cabins that accommodate families of six. Each cabin has one queen sofa sleeper, two bunk beds, basic kitchenware, and a porch with a table and chairs. Bedding and towels require an extra fee and are available at the welcome center.
Park information
Lincoln State Park
Lincoln State Park is across the road from the Lincoln Boyhood National Memorial. The State Park was established as a memorial to President Lincoln's mother, Nancy Hanks, in 1932.
Visitors can also tour the historic home, Colonel Jones Home, the merchant and Civil War officer who employed young Lincoln.
The State Park will provide your family with 10 miles of hiking trails, two lakes, and an interpretive center, letting you experience the early life of settlers in southern Indiana.
You will find the Blue Heron Family Cabins on the North side of Lake Lincoln. The Blue Heron provides the perfect accommodations for traveling families.
With a capacity of six, the cabins are ideal for larger families with two sets of bunk beds and a double bed in two bedrooms.
The cabins also have living rooms and fully operational kitchens. Outside the cabin are a screened porch with a seating area and a table.
If you need more space, there are Pine Hills Cottages, whose cabinets accommodate 12 to 16 people. However, the cabins do not have private bathrooms or kitchens. Instead, there is a modern restroom facility and a dining hall available.
Park information
Spring Mill State Park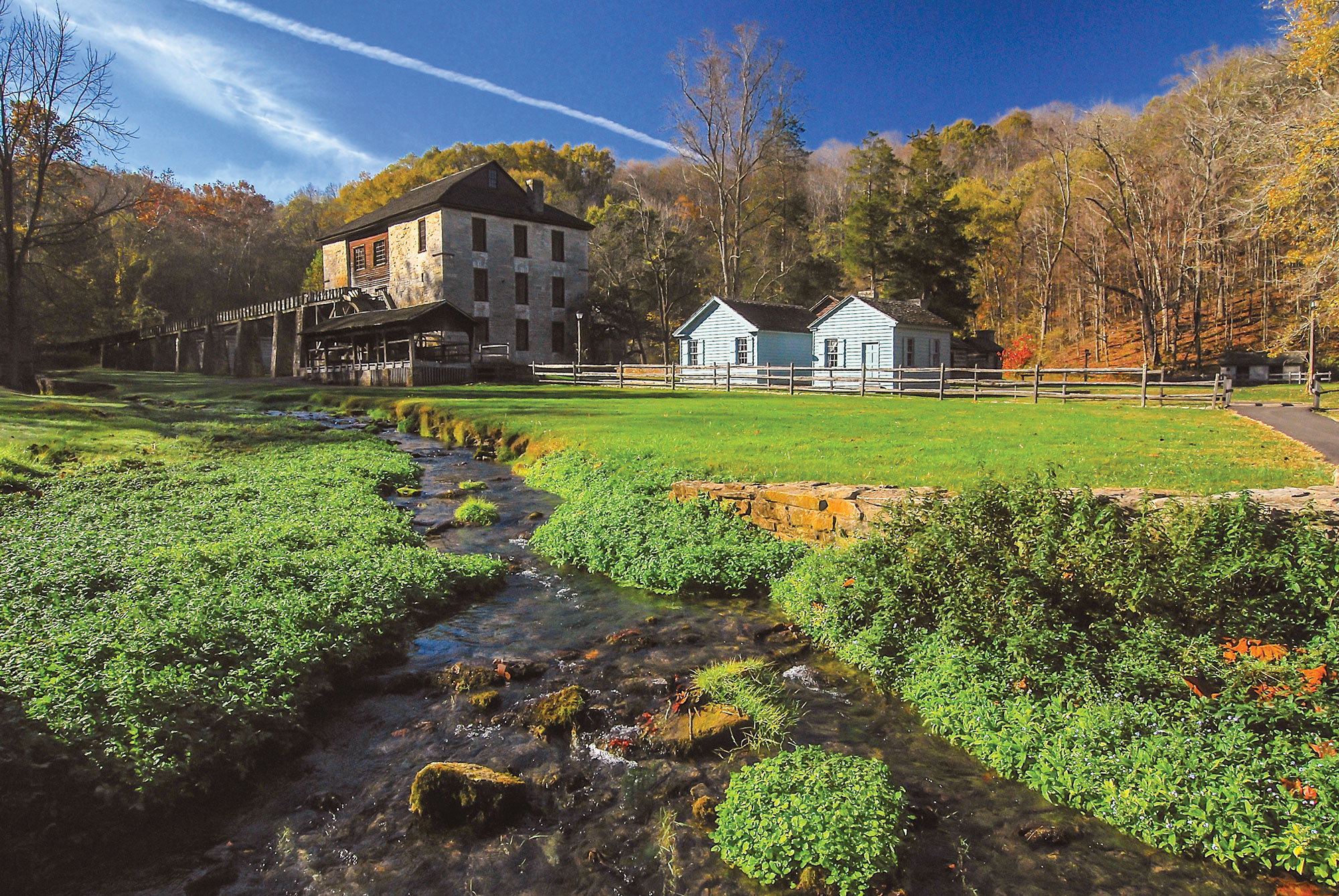 Spring Mill State Park is a direct link between modern society and the early Pioneer entrepreneurs due to the cave springs from which water flows that led to the founding of an industrial village.
The Pioneers used the constant water source to power gristmills, a wool mill, a sawmill, and a distillery.
Your family can immerse in their story through the park's four interpretive facilities, the Pioneer Village, Nature Center, Grissom Memorial, and Twin Caves Boat Tour.
The historic Spring Mill Inn was built from native limestone during the late 1930s. The Inn is located inside Spring Mill State Park and has many modern amenities. The amenities include air conditioning, a flat-screen TV, a restaurant, free parking, a heated indoor pool, and many family-friendly activities.
This family-friendly motel is located off Highway 60, next to Spring Mill State Park. Its location makes it the perfect space to rest when not exploring the State Park. The amenities include free parking, high-speed internet, and friendly staff always ready to meet your needs.
Park information
Conclusion
Those were the best Indiana state parks with cabins to accommodate your family.
Spend your days exploring the great nature surrounding, while at night, you take a respite in some of the coziest cabins in the state.
More about our TFVG Author
A seasoned traveller, Dad, and avid sports tourist, James foundered The Family Vacation Guide to share his expert vacation experiences- especially when it comes to being a travelling family man.
Featured in Travel articles such as Travel + Leisure, TripSavvy and SFGate, you know you're reading some of the best vacation tips online.