So you've decided on New Orleans for your fun-filled family vacation, and now you need to figure out exactly what you want to do when you get there.
No summer holiday is quite complete without a day trip to the beach. For any family traveling with young children, a couple of days spent beside the ocean, building sandcastles, and exploring rockpools is an easy way to keep your little ones entertained.
With several beaches near New Orleans, Louisiana to choose from, you want to be extra certain that you are taking your family to the best beaches.
New Orleans
The city of New Orleans, or NOLA in the state of Louisiana, is renowned for its distinctive music and penchant for festivities. Located along the Mississippi river, New Orleans remains a popular destination for holiday-makers of all ages.
Beaches Near New Orleans
There are no beaches in New Orleans, but many of the best beaches in south Louisiana are less than an hour away by car.
With so many beaches near New Orleans to choose from, visitors can enjoy everything New Orleans city center has to offer and take a day trip to relax on the diamond-white sand.
Let's take a look at some of the best beaches near New Orleans for families with children.
Grand Isle
Found in South Louisiana, Grand Isle beach is an idyllic paradise of soft, white sand and crystal-clear waters.
Grand Isle state park is more than just a beach. It is a great place to get back to nature and enjoy birdwatching, camping, and hiking trails.
How far is it?
Grand Isle is one of the closest gulf coast beaches to New Orleans, at just 110 miles away. You should expect to be driving for about an hour to reach Grand Isle from New Orleans city.
Is it good for families?
Absolutely! Grand Isle offers seven miles of public beach space.
This is one of the best beaches near New Orleans for families to visit. Children will love playing on the sand, collecting shells, and paddling in the warm gulf coast water.
This barrier island is the perfect locale for a family day trip. You are sure to find everything you need already waiting for you, including:
Restrooms
Public showers
Accessible grocery store
Public parking
Sure, this barrier island is a little out-of-the-way, but it is well worth a visit. For the family of adventurers, you can even rent a jet ski! Maybe keep this one for the older children, though…
Holly Beach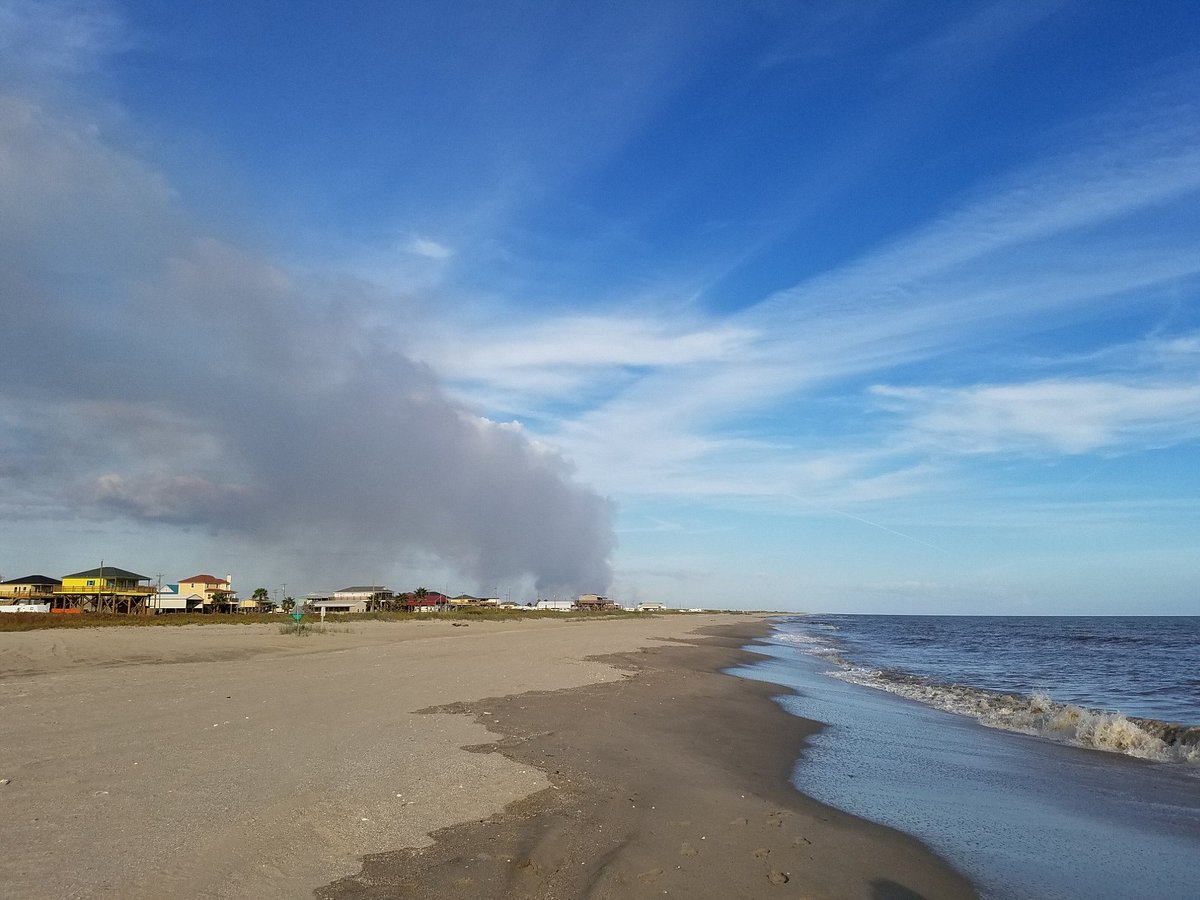 Situated just 40 miles from the Texas border, Holly Beach attracts tourists and local beach lovers from far and wide. Holly Beach is a 30-mile stretch of the gulf coast, dubbed the Cajun Riviera.
With a laid-back atmosphere and miles of untouched shoreline, a trip to Holly Beach promises some of the best scenic views in south Louisiana.
How far is it?
Holly Beach is 250 miles away from New Orleans city. Alright, so it is a bit of a trek, but well worth the excursion!
Is it good for families?
It might not be the closest beach to New Orleans, but Holly Beach is a good choice for families.
It is a popular destination for beach lovers but not too commercialized, making for a fun-filled but relaxing weekend getaway.
Children are sure to love crabbing in the shallow water and collecting fascinating shells along the sandy beach. For older children (and let's face it, grown-up children), you can try your hand at wind-surfing or perhaps rent a boat.
Biloxi Beach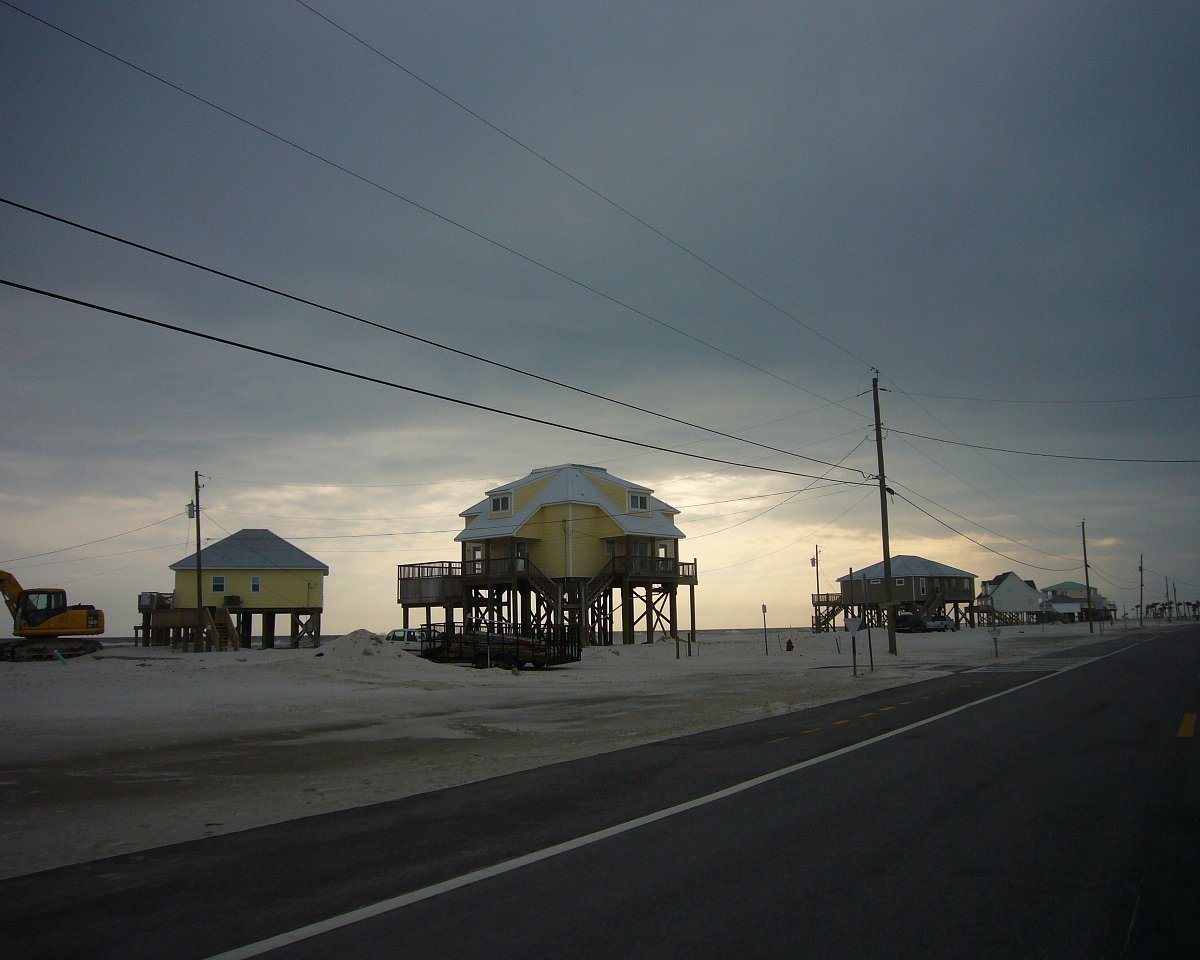 A bit of a lively one, Biloxi Beach draws visitors to its sandy shores for the bars, the casinos, and the buzz. Biloxi Beach is a 26-mile stretch of white sand by the city of Biloxi, Mississippi.
How far is it?
It is a 90-mile drive from New Orleans to Biloxi Beach, so expect to be on the road for a little less than one and a half hours.
Is it good for families?
Bizarrely, yes. Biloxi has a bit of a reputation as a party beach, and of the beaches near New Orleans, it might appeal more to parties of adults rather than families.
However, it is a favorite beach among local parents due to its safer, shallow waters, perfect for children to play in. Parents should look beyond the glitzy casinos and beach-side bars for family-friendly, local cuisine in the city of Biloxi.
The beach offers a wide range of activities and water sports for adults and children. It is also right there, beside the main road, so there is plenty of public parking.
One small tip: beware of the population of seagulls. These large birds are fearless and can easily terrify a small child!
Dauphin Island
Care to venture a little outside of New Orleans, all the way to Alabama? If your brood is up for the excursion, Dauphin Island is not to be missed!
This often-overlooked beach is the perfect place to escape the crowds and enjoy some time together as a family. One of the quieter beaches near New Orleans, Dauphin Island is a great spot for crabbing and birdwatching.
Dauphin Island has five public beaches, which you can enjoy for just $10.00 per day.
How far is it?
Expect to be driving for two and a half hours if you are heading to the beach from New Orleans.
Is it good for families?
Dauphin Island is certainly not the closest beach to NOLA, but it does have a lot to see and do if you can convince your little ones to make the trip.
For animal-loving little ones, visit the Audubon Bird Sanctuary to meet terrific rare and endangered birds. Then head to Dauphin Island Sea Lab, an interactive marine animal experience that invites children to get up close to amazing sea creatures.
For a break from the sand, head to the eastern tip of the island for the historic Fort Gaines. This civil war historic site will appeal to any visitors with a passing interest in American history.
Of course, families will find all the usual seaside activities and water sports. Paddle about the shallows in a canoe or kayak, or rent a small boat and venture out into the clear, open sea.
Coconut Beach
This man-made beach is known for its volleyball scene. Coconut Beach has been drawing attention since 1988 and is the closest beach to New Orleans.
As a man-made beach, it cannot offer visitors the same natural beauty as the other beaches on this list. It is famous for beach sports, tanning, and parties.
How far is it?
Coconut Beach is just a 20-minute drive from New Orleans.
Is it good for families?
Not so much. In fact, not at all.
This man-made beach is ideal for older teenagers, students, and parties of young adults. It boasts 20 volleyball courts, as well as a bar with beer on tap.
The beach opens at 6 pm – so hardly the ideal destination for a family day trip. Children under 18 are only allowed on the beach, provided they are accompanied by an adult at all times.
Panama City Beach
This one is in a league of its own. Panama City beach is a popular tourist destination with no less than 27 miles of sandy beach.
Situated in northwest Florida, Panama City beach is regularly voted one of the prettiest beaches in the continental United States. With nearly 100 public entrances to the beach around Panama City, you are never far from the sea or its sandy shores.
This Florida beach city charges $2.00 per hour for parking for the first six hours or $12.00 for 24 hours.
How far is it?
Okay, sit down for this one. Five hours.
That's right: it is a fun-filled, five-hour drive from good 'ol New Orleans to Panama City beach. It is a little bit far for a day trip, but with so many hotels and campsites to choose from, why not stay in Panama City for a night or two?
Is it good for families?
Panama City is the perfect beach for everyone. With 27 miles of sandy shoreline, there are plenty of fun activities to choose from.
Arrive early, pitch an umbrella, and spend a day relaxing on the white sand. Parts of the beach offer safer, shallow water for children to play in, so you can keep an eye on them from the shore.
Take a break from the beach and visit Shipwreck Island water park, or explore the hiking trails in St. Andrews state park.
Navarre Beach
This is one for animal lovers and movie buffs. Navarre Beach is the perfect place to take a swim in the ocean or relax on the waterfront.
Jaws 2 was filmed on Navarre Beach, but the water is not known for its man-eating predators. Instead, keep your eyes open for friendly dolphins and gorgeous marine turtles.
Of all the beaches near New Orleans, Navarre Beach is renowned as the best choice for swimming.
How far is it?
At nearly 330 miles, it is a three-and-a-half-hour drive from New Orleans to Navarre Beach.
Is it good for families?
Tucked away and often overlooked by Floridian tourists, Navarre Beach is a quiet choice for families looking to get away from the crowds. The beach will probably appeal more to slightly older children, who can enjoy the water and will appreciate spotting the fascinating sea creatures that live there.
A few of the most popular activities include:
Kayaking
Paddle-boarding
Snorkeling
Gulfarium marine adventure park
For a break from the beach or to escape the intense midday sun, you can try a couple of indoor and sheltered attractions, including:
The Navarre turtle conservation center
The Panhandle butterfly house
Ship Island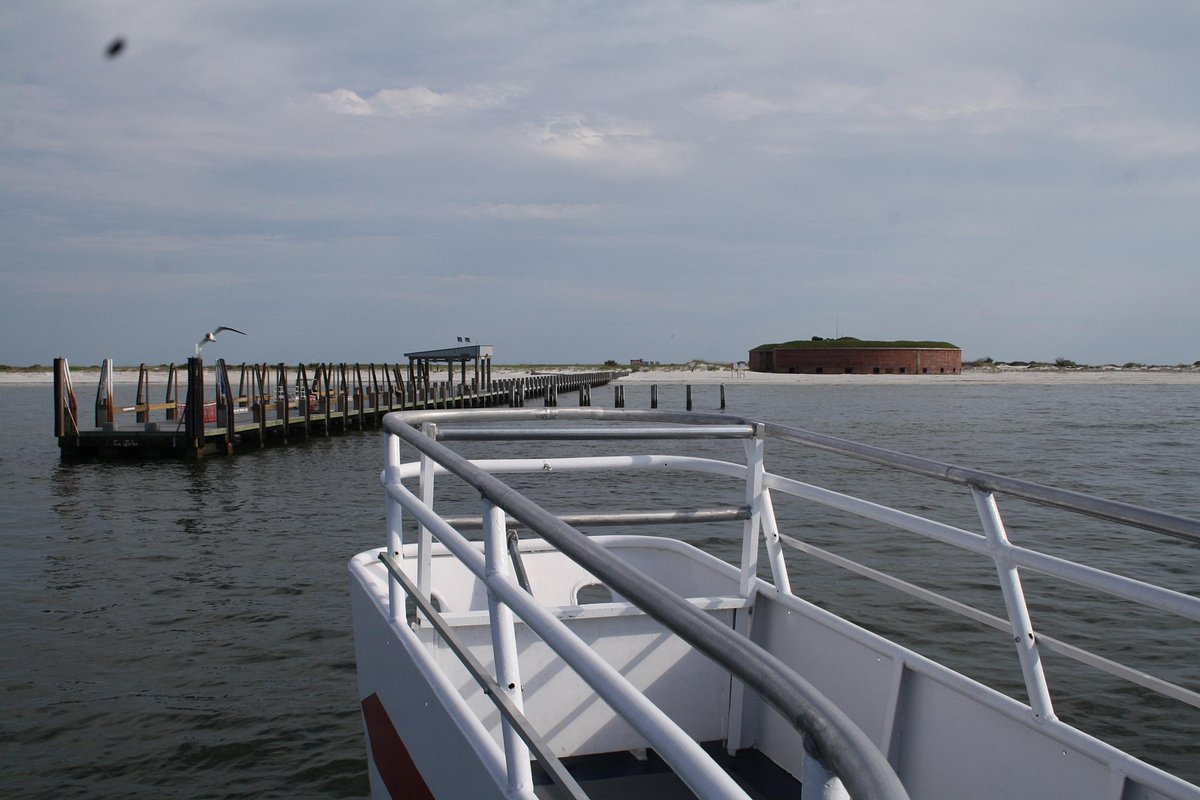 This island is only accessible via boat, making it the perfect day trip for a family seeking holiday adventure. Ship Island is a Mississippi barrier island, awash with nature trails and natural beauty.
The entire island is part of the Gulf Islands National Seashore, which means it is a protected, natural area perfect for spotting a wide variety of wildlife.
How far is it?
Expect an hour and a quarter on the road, then an hour-long ferry ride to reach Ship Island from New Orleans.
Is it good for families?
Ship Island is the ideal holiday adventure. It is only accessible by boat, making it that much more exciting for little ones. Following their trip on the Ship Island Ferry, children will be able to build sand castles, collect shells along the white sand beaches, and swim in the clear water.
Umbrellas and beach chairs are available to rent, so there is no need to bring your beach gear. There are a few places to buy food on the island, but families might want to pack a cooler filled with their favorite snacks. There are public restrooms on Ship Island.
Lake Pontchartrain Beach
The perfect lake day beach, Lake Pontchartrain, is the largest inland body of water in the state of Louisiana. The lake itself measures 630 square miles and is home to a friendly lakeside community.
How far is it?
To visit from NOLA, it takes just 25 minutes by car along the Lake Pontchartrain causeway.
Is it good for families?
Lake Pontchartrain beach is more of a lakeside community than a full-on beach. However, the lake water is typically still and shallow enough for children to go swimming safely.
This is one for convenience. Expect easy parking, a plethora of restaurants to choose from, and interesting shops to explore. Perfect for children who dislike long drives.
FAQs
How far is New Orleans from the ocean?
The closest beach to New Orleans is an hour away, in Mississippi.
Are there beaches in Louisiana?
There are several sandy beaches in Louisiana of different sizes and offering different activities. Two of the best beaches in Louisiana are Grand Isle and Holly Beach.
Is New Orleans a good place for family fun?
New Orleans is considered an incredibly family-friendly city. There are plenty of interesting things to see and do in the city, which will appeal to children of all ages.
While there are no beaches in the city, some of the best beaches near New Orleans are less than two hours' drive away. This makes the city of NOLA a great central location for your next family vacation.
More about our TFVG Author