When you think of New Orleans, what do you typically think of? Mardi Gras? Bourbon Street? Delicious seafood and local cuisine? How about beaches? While going to the beach might not be the first thing on any visitor's or local's mind when it comes to the Big Easy, there are plenty of options for beach trips around New Orleans and its surrounding areas.
So, whether you are a lifelong resident of New Orleans or just a tourist coming down for a week, it may behoove you to consider stopping at a beach. We have compiled a list of some beaches near or around the city. Join us as we look at 11 of the best beaches near New Orleans.
What Are the Best Beaches Near New Orleans?
While gorgeous beaches and the crystal-blue sea are not the most well-known part of New Orleans and Louisiana in pop culture, you can find some nice ones if you know where to look. Some of the locations are close to New Orleans, while others are out of state and over a 90-minute drive.
If you are visiting the Big Easy for a short vacation, it may be best to stick to the beaches nearby the city. But for locals reading this list looking for a vacation idea, do not be afraid to check out an out-of-state beach for a new experience.
1. Fontainebleau State Park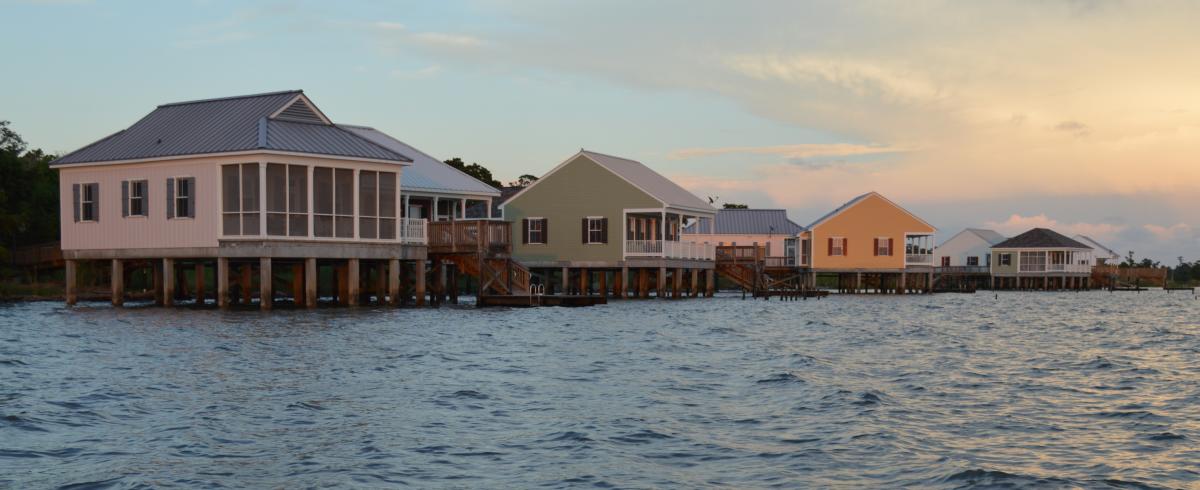 If you do not mind a short trip of under an hour to go to a beach, Fontainebleau State Park is one of the most premium choices around New Orleans. It is not just a beach but also a 2,800-acre state park with plenty of amenities. This is an excellent place to take a day trip with the family, as it is perfect for any age.
Fontainebleau has a few beaches by its lakeshore with beautiful white sand and shallow waters. The shallow waters are perfect for youngsters to swim in, and the beaches have conveniently located bathrooms.
When you are done at the beach, the rest of the state park is worth checking out. You can find a waterpark in the park that is perfect for the kids. And bird watchers should bring binoculars; there are over 400 bird species living in Fontainebleau.
If you are looking for a fun vacation for the family, keep this park in mind. It is sure to make pleasant memories.
2. White Sand Lake Day Beach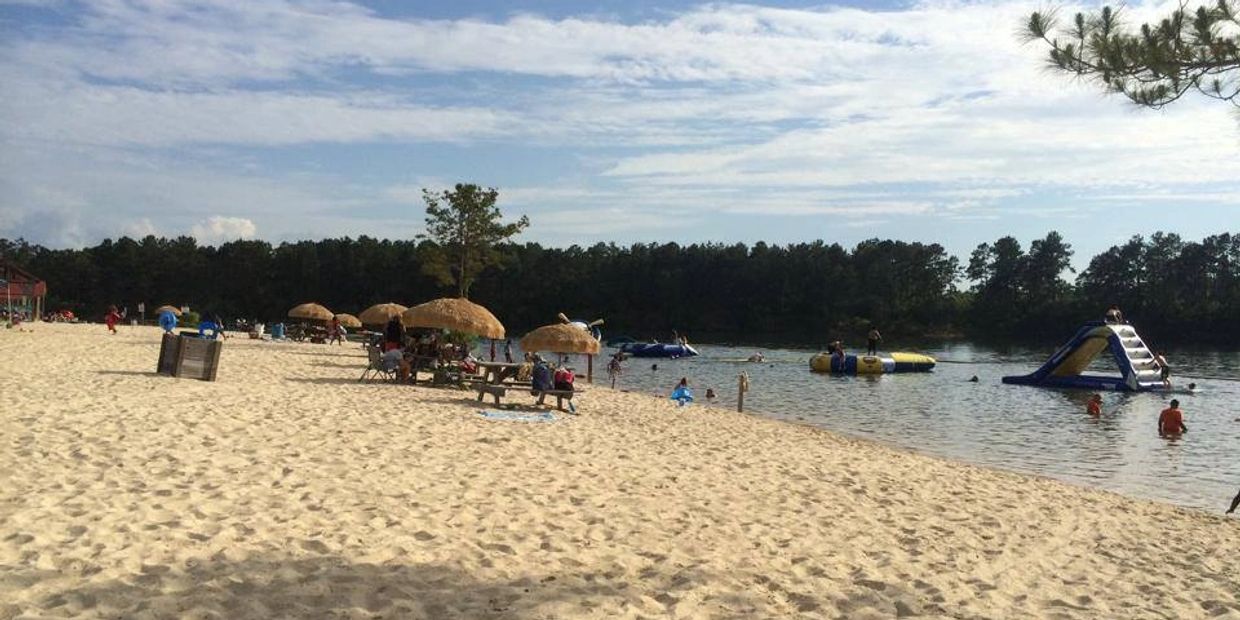 Located a little over an hour from New Orleans, White Sand Lake Day Beach is a different beach experience. Instead of being located on the seaside, it is situated beside a lake. The result is a family-friendly beach with plenty of entertainment options to keep the little ones amused while on the trip.
Aside from the beach, the facility has a waterpark for the whole family to enjoy. And if you are spending a few days there, you can rent a cabana with a built-in grill.
While this might not satisfy everyone's tastes as it is a unique beach situation, it makes for a perfect family day trip for New Orleans families.
3. Pensacola Beach
Pensacola Beach is not the closest beach to New Orleans, but it is one of the best in the general area. Located in Florida, it is around a three-hour drive for those in New Orleans to reach its sandy shores. But the trip is well worth the effort, as Pensacola Beach is one of the best beaches in the southern United States.
You could describe Pensacola Beach as a critically-acclaimed film that may not smash box office records. While it sees its fair share of tourists, it is much more remote than some of Florida's other beaches. This makes it perfect for visitors who want a quieter atmosphere while relaxing on the beach and enjoying the sun and waves.
Speaking of the waves, few beaches have as beautiful water as Pensacola Beach does. The water is azure-blue and crystal-clear. You can find the beauty of the famed beaches of Miami while staying close to home and dealing with fewer crowds.
4. Grand Isle
Grand Isle sits at the southern tip of Louisiana on a small island. If you plan on making the trip, expect a drive over two hours long. Grand Isle is more peaceful than more popular tourist areas, but it still comes with many of the benefits you find in the nation's most popular beaches.
Grand Isle is relatively remote, but that remoteness hides its gorgeous beaches. Visitors gush over the soft, white sand and beautiful vistas. And anyone who enjoys the great outdoors will find plenty of adventure on the island, as it is perfect for camping and fishing. If you are heading to Grand Isle, bring the tackle box and enjoy a few days of ocean fishing free of tourists.
Despite its relatively secluded location, Grand Isle does have a few amenities, such as local grocery stores. You will not have to worry about packing very much food because of the grocery stores nearby.
5. Biloxi Beach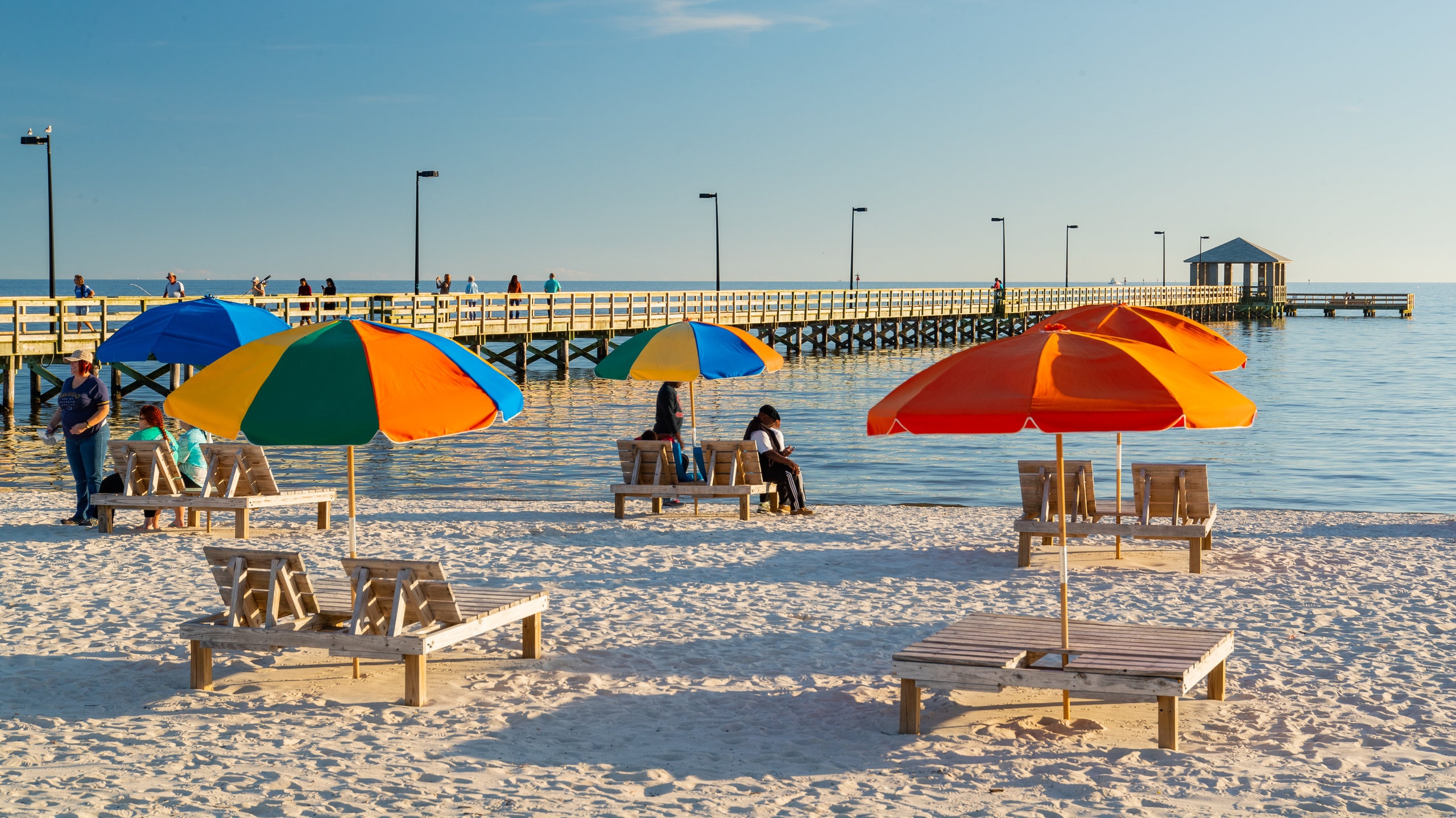 Mississippi is another state that may not be on everyone's radar as a place to visit the beach, but that does not mean there aren't some hidden away. Biloxi Beach, located just 90 minutes from New Orleans, is an excellent vacation destination for residents of the Big Easy who want to enjoy a vibrant beach-front life.
You are not likely to find the most pristine water or spotless beaches in Biloxi, but what you will find is an incredibly lively atmosphere. Biloxi is full of resorts, such as the Beau Rivage Casino, for those who want to enjoy the beach in style.
The beaches are still acceptable, however, and the city has 26 miles of shore for you to explore and relax on. Biloxi also boasts delectable seafood, so a trip there is worthwhile for foodies.
6. Holly Beach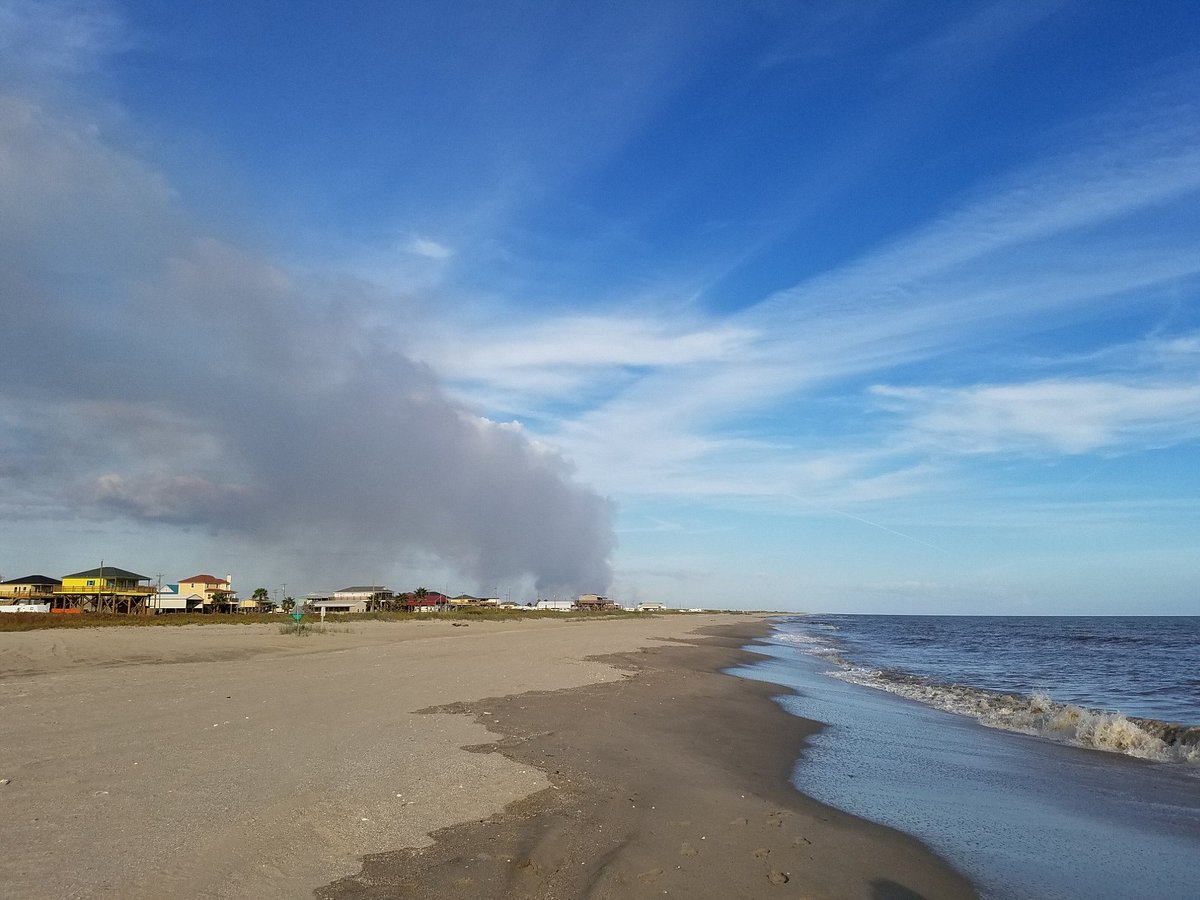 If you do not mind a long trip, Holly Beach is a premium destination for those in New Orleans who want to head to the seaside. While it might be best for locals looking to take a weekend or entire week trip, Holly Beach is a favorite of everyone who visits. A journey from the Big Easy will take over four hours.
Holly Beach is nicknamed the Cajun Riviera for its relaxing atmosphere and simple, beautiful beaches. If you find popular tourist beaches overdeveloped or busy, you will quickly fall in love with Holly Beach. It has been kept simple and natural, perfect for decompressing the stress of modern life or snapping some incredible photographs.
Holly Beach has more than just picturesque sands on its side; it is also home to other activities popular with ocean goers. You can try out windsurfing while in the neighborhood, and anglers can try fishing and crabbing while on vacation. No matter your interest, Holly Beach likely has something for you.
7. Navarre Beach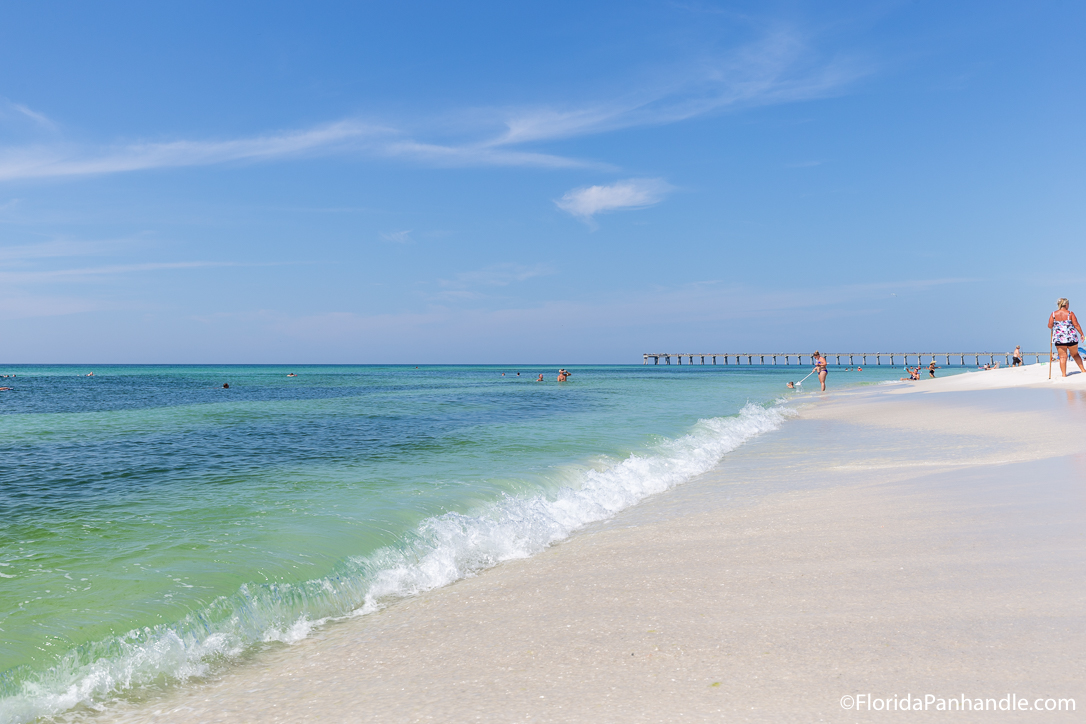 While the trip to Navarre Beach may take nearly four hours, this smaller venue in Florida is worth the trip. Navarre Beach is perhaps most famous in pop culture for being the area where they filmed the movie Jaws 2; it still has plenty to offer for anyone willing to trek to its shores.
The water is perfectly crystal-clear, and the sand is pure white, much like Pensacola Beach. The natural beauty and clearness of the water make it perfect for anyone hoping to go swimming. The beach is also home to the longest pier in the Gulf of Mexico. This pier is excellent for both anglers and anyone wishing to spot dolphins.
Off the beach, you will find plenty of seafood and eatery options. Navarre Beach is also biologically diverse, so you can find plenty of animals to observe while not taking in the sights and smells of the beach.
8. North Beach
North Beach is a freshwater beach in a generally urban area. It is located more than three hours away from New Orleans in Lake Charles, so it may be best for weekend trips rather than just for a day. It is also a wonderful place to bring the family for a quick vacation.
The beach is packed with fun opportunities, such as beach volleyball courts and docks for boating. A central boardwalk connects the different parts of the beach for easy access. Being located in an urban setting, North Beach has plenty of conveniences and is generally very accessible.
When you aren't soaking up rays, you can visit some of the local museums to learn about topics as varied as pirates to Mardi Gras. While it may not be perfect, North Beach has a bevy of options for visiting families.
9. Panama City Beach
It will take a while to get to Panama City Beach from New Orleans, but the trip should be worth it for any beach lovers. Following a five-hour drive, you will find one of the south's most renowned beaches with a solid variety of amenities and natural beauty.
The beach itself is spotless, and visitors from across the world have remarked on its beauty. If you enjoy going to the beach for the picturesque sights, Panama City Beach will make for an unforgettable vacation. The shoreline is 27 miles long, meaning you are sure to find a quiet slice of the beach to enjoy the sun and waves.
When you are ready to take a break from the beach, you can head into Panama City proper for plenty of entertainment options. The city offers hiking trails, fishing spots, and the Shipwreck Island Water Park for tourists. If you head to Panama City Beach, make sure you plan to stay a while, as there is always something to do at this popular tourist destination.
10. Dauphin Island
If you are looking for a beach trip to a more secluded area that may not be everyone's first choice for a beach city, consider Dauphin Island. It is located near Mobile, Alabama, and is roughly two and a half hours away from New Orleans.
You will not find too many tourists on Dauphin Island, but what you will find are some gorgeous vistas. The beach is renowned for its sunsets, and its beaches and the water are both remarkably clean. It is also a popular spot for anglers, as the beach offers plenty of opportunities for crabbing and fishing.
When you are not on the beach, you can enjoy some of the other fun activities on Dauphin Island. The island is a bird sanctuary, so those who enjoy bird watching will be able to see many different species. The historic fortress of Fort Gaines is also on Dauphin Island and open to tours.
11. Coconut Beach
Perhaps the strangest entry on this list, Coconut Beach is an artificial beach with no actual water. Instead, it is host to plenty of beach staples like volleyball courts, a restaurant, and a bar. While it may not satisfy the craving of every beach goer, this location is perfect for those wishing to work up a sweat playing beach volleyball without traveling far from home.
Located inside New Orleans, Coconut Beach is a short trip for any locals and also a solid choice for tourists looking to enjoy a beach-like setting for a day. There are 22 volleyball courts available and regular leagues for anyone seeking regular entertainment.
You will find beer on tap at the bar along with multiple televisions. Even if you are not interested in beach volleyball, you can enjoy watching the big game while cracking open a cold one.
Conclusion: Best Beaches Near New Orleans
Whether you want to stay local or travel out of state, New Orleans is a great hub to visit various southern beaches. Louisiana has plenty of coastline, and nearby states like Mississippi, Florida, and Alabama have plenty of offerings for beachgoers.
We hope you found a beach destination on this list, whether you are a local or just visiting for a bit. No matter your preference, you will find a great beach within driving distance of the Big Easy.
More about our TFVG Author
A seasoned traveller, Dad, and avid sports tourist, James foundered The Family Vacation Guide to share his expert vacation experiences- especially when it comes to being a travelling family man.
Featured in Travel articles such as Travel + Leisure, TripSavvy and SFGate, you know you're reading some of the best vacation tips online.