Louisiana is known for its attractive water parks. These water parks offer thrilling slides and fun rides for visitors of all ages. If you're looking to beat the summer heat, a trip to one of these parks is a must! Read on to learn about the best ones.
1. Blue Bayou Water Park, Baton Rouge
Blue Bayou Water Park is one of the most exciting water parks in Louisiana. This is the perfect place to take your family for a fun day out. It has a great combination of exciting rides and relaxing rides. Blue Bayou Water Park also has a lazy river and a kids' area.
The highlight of this water park is the Adventure Down the Azuka, which hails as one of the biggest tornado slides in the world. The huge High Water also adds to your sense of adventure. Be sure to bring your swimsuit, towel, and sunscreen!
2. Splash Kingdom Water Park, Shreveport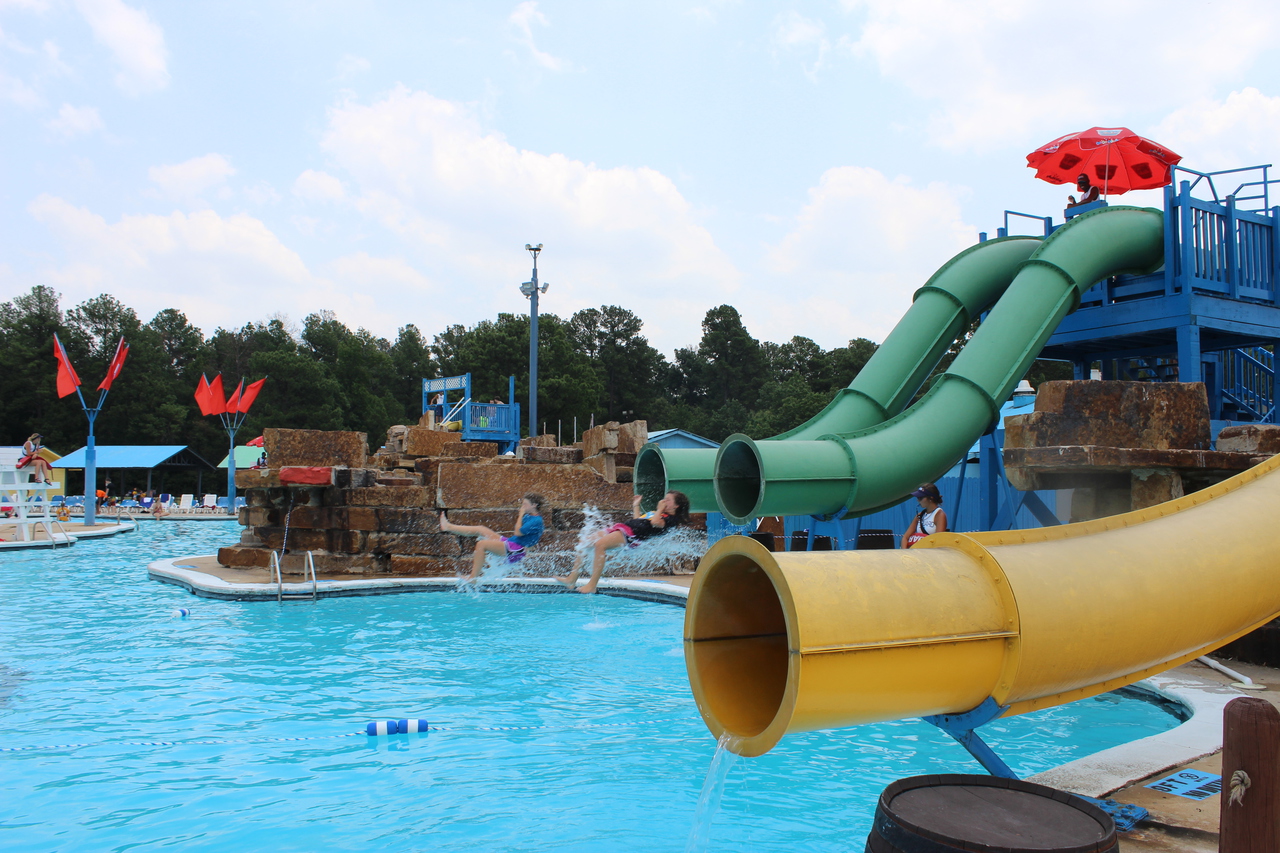 Splash Kingdom Water Park has something for everyone. It is known for its modern feel and outstanding amenities. It has a lazy river, several fantastic slides, and a children's play area. Splash Kingdom Water Park has a massive treehouse with water slides. Enjoy the Big Bend and the Flash Flood, which offers twists, turns, and spirals.
The Monkey Business slide and Brett's Blaster are also highly-rated. Kid's Castle has a variety of slides and interactive features for kids to enjoy. On top of that, the park staff is also friendly and helpful.
3. SPAR Water Park, Sulphur
SPAR Water Park offers activities and slides that are sure to bring joy for hours and hours. The park features a lazy river, a water play area for kids, and several awesome water slides. Guests can also enjoy scores of tasty food and drinks. SPAR Water Park is a great park for kids thanks to its Splash & Play Island, which boasts a great play area, slides, and water mushrooms.
The lazy river winds its way through the park, and guests can ride on inner tubes along its length. SPAR Water Park is only accessible seasonally, so make sure it's open before you make the trip.
4. Liberty Lagoon, Baton Rouge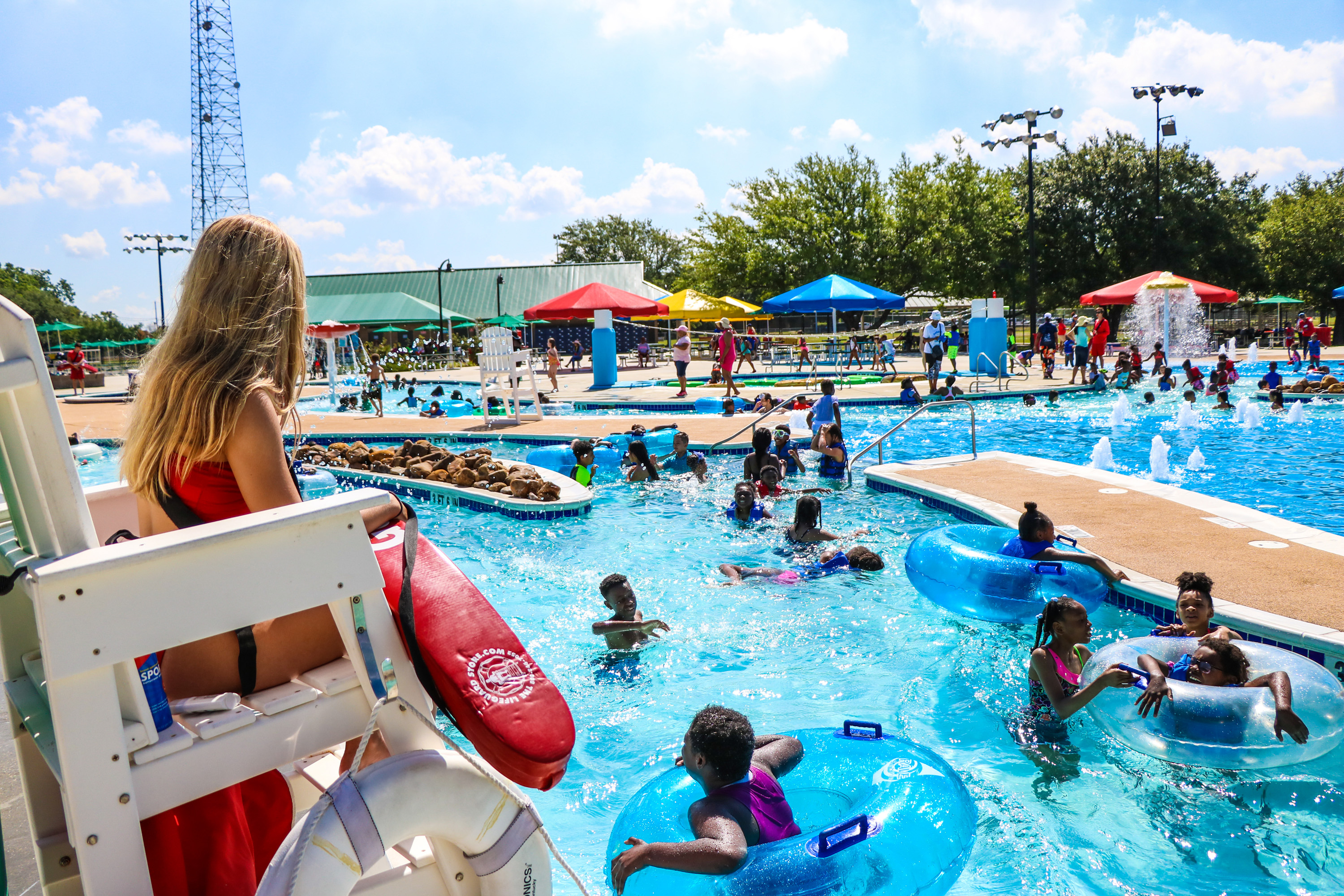 Are you looking for a perfect waterpark for your summer holiday? Liberty Lagoon is the right place for you! Liberty Lagoon offers something for everyone. You can enjoy thrilling water slides, relaxing lazy rivers, and so much more.
Yellow Lunge, AquaTube, and Purple Plunge slides are the park's hidden gems. Liberty Lagoon is also great for families with small children as there is a shallow pool with interactive water features. Make sure to visit Liberty Lagoon this summer–it is definitely worth the trip!
5. Aqua PARDS, Denham Springs
Aqua PARDS offers a playground, splash pad, and a pavilion. It also has walking trails that vary in length. The splash pad is open seasonally. Aqua PARDS also has water slides, pools, and a lazy river. It's a great place to cool off and have some fun, especially if you're travelling with kids!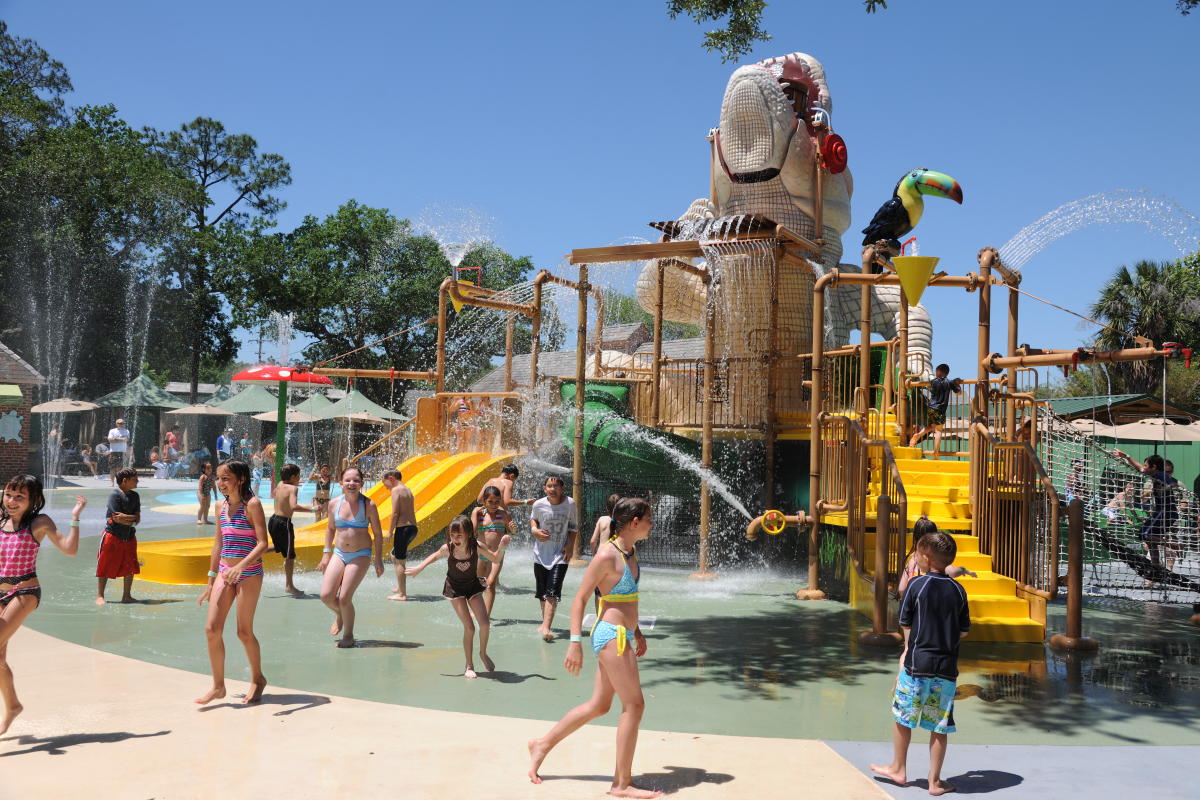 The Cool Zoo splash water park is fun for adults and kids alike. The Cool Zoo offers plenty of water slides, a lazy river, and interactive exhibits. There are also lots of opportunities to cool off–visitors can find sprayers, spouts, squirters, and geysers throughout the park.
The Cool Zoo is full of places to relax and soak up the sun. Admission prices vary depending on the day and time of year.
7. Cajun X Cables, Lafayette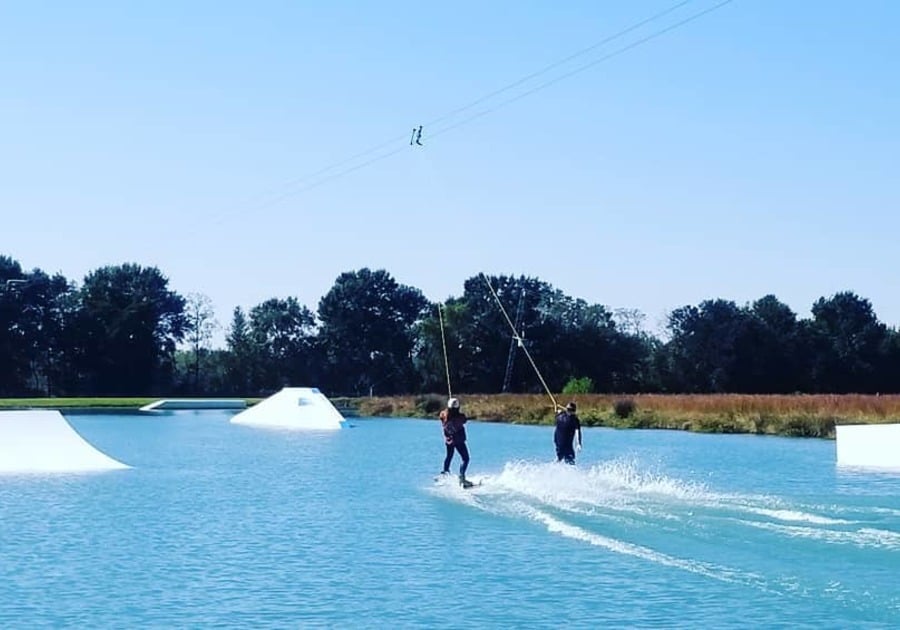 Cajun X Cables is a one-of-a-kind waterpark in Louisiana. What sets this park apart is its overhead cables which pull you through the water. These cables eliminate the need for a boat. The cables are connected to a floating dock and are available for wakeboarding, water skiing, tubing, and kneeboarding.
8. White Sands Lake, Franklinton
White Sands Lake is a great place to spend a day with your friends and family. The Blob Bag adds more fun to your adventure. White Sands Lake also offers a slide designed for children under eleven years of age. This park is a great place to beat the heat.
There are plenty of activities for people of all ages. The White Sands Lake Water Park offers a variety of attractions, including slides, pools, and diving.
9. Gator Grounds RV Resort
Gator Grounds RV Resort is a popular water park that offers its visitors plenty to enjoy. It's in a beautiful location and provides lots of fun recreational opportunities. This RV resort is also easily accessible. Gator Grounds RV Resort is a lovely place to visit, and it's incredibly safe because its rules are strictly enforced.
10. Water Town USA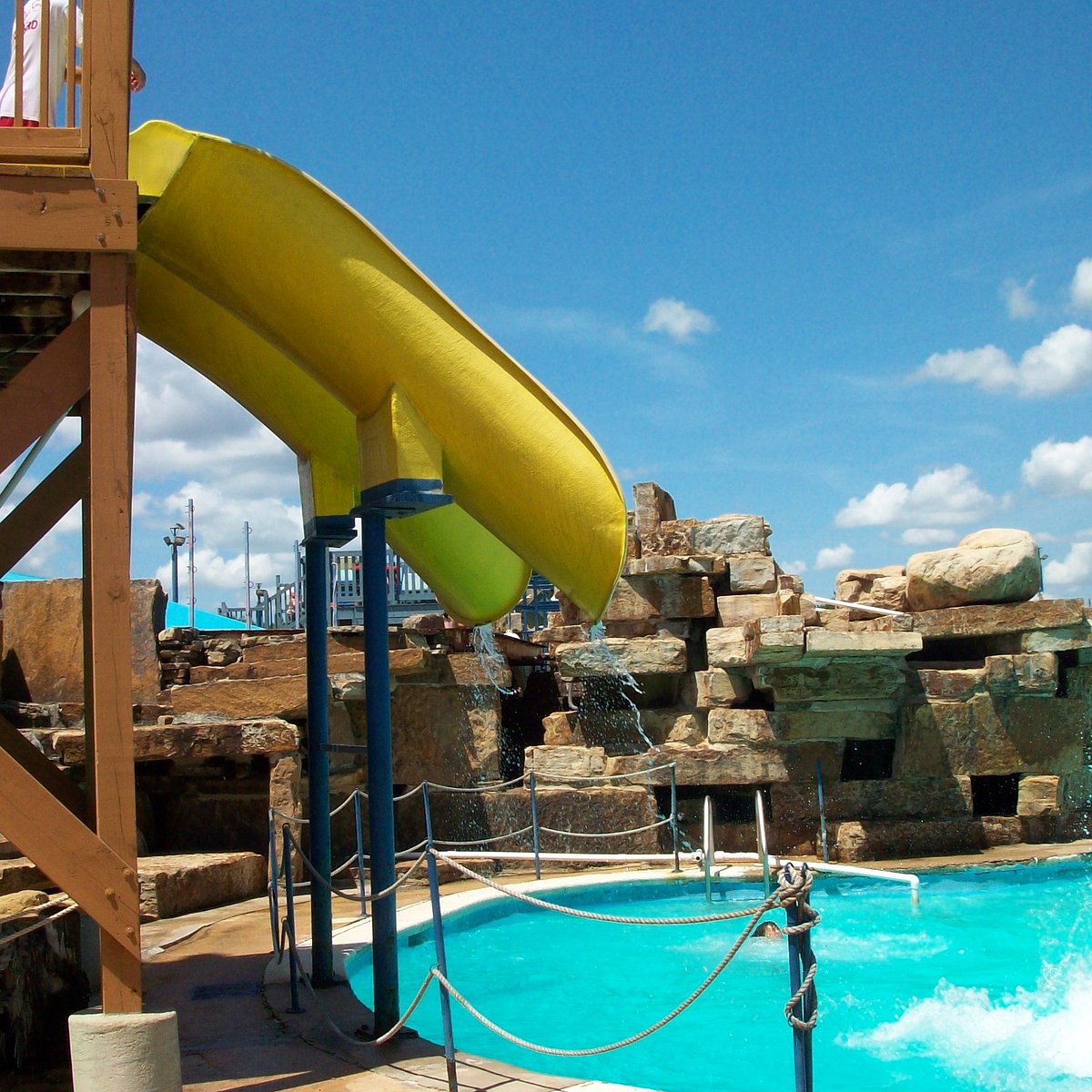 Water Town USA is one of the best recreational outlets in Louisiana. This water park is fun for kids and adults. Water Town USA has thrilling rides for those who enjoy a good adrenaline rush. It also has more relaxing attractions like lazy rivers and a wave pool.
Water Town USA is a great place to take the family. There are plenty of rides suitable for younger children as well as a kiddie pool and a water playground. The park is clean and well-maintained, and the staff is friendly and helpful!
Conclusion
If you are looking for a fun and exciting day out, these 10 water parks are certainly worth visiting. All offer ways to cool down on a hot day and make lasting memories with friends and family. Don't forget to bring your sunscreen!
For all you USA water babies!
More about our TFVG Author
Karly is a The Family Vacation Guide guest travel contributor.