A holiday away from the hectic daily routine is a must for everyone. Taking a break is vital before you get back to the grind.
However, planning these holidays can be tough with kids. Such trips require planning that fits all tastes and interests. From the budget to the weather, there are several factors you must consider before you can relax.
We have saved you some trouble and laid out the perfect travel plan for you. We believe no spot is better than New Orleans in Louisiana if you want to rejuvenate yourself. It is one of the liveliest cities in the United States, with its rich taste in art and music. The local activities in the city alone could fill your itinerary.
The French Quarter, City Park, Jackson Square, and Bourbon Street are a few examples. Here we have reviewed and shortlisted the best of everything, from the cheapest and best family hotels to the most delicious food.
6 Reasons Why New Orleans is the Perfect Family Vacation Destination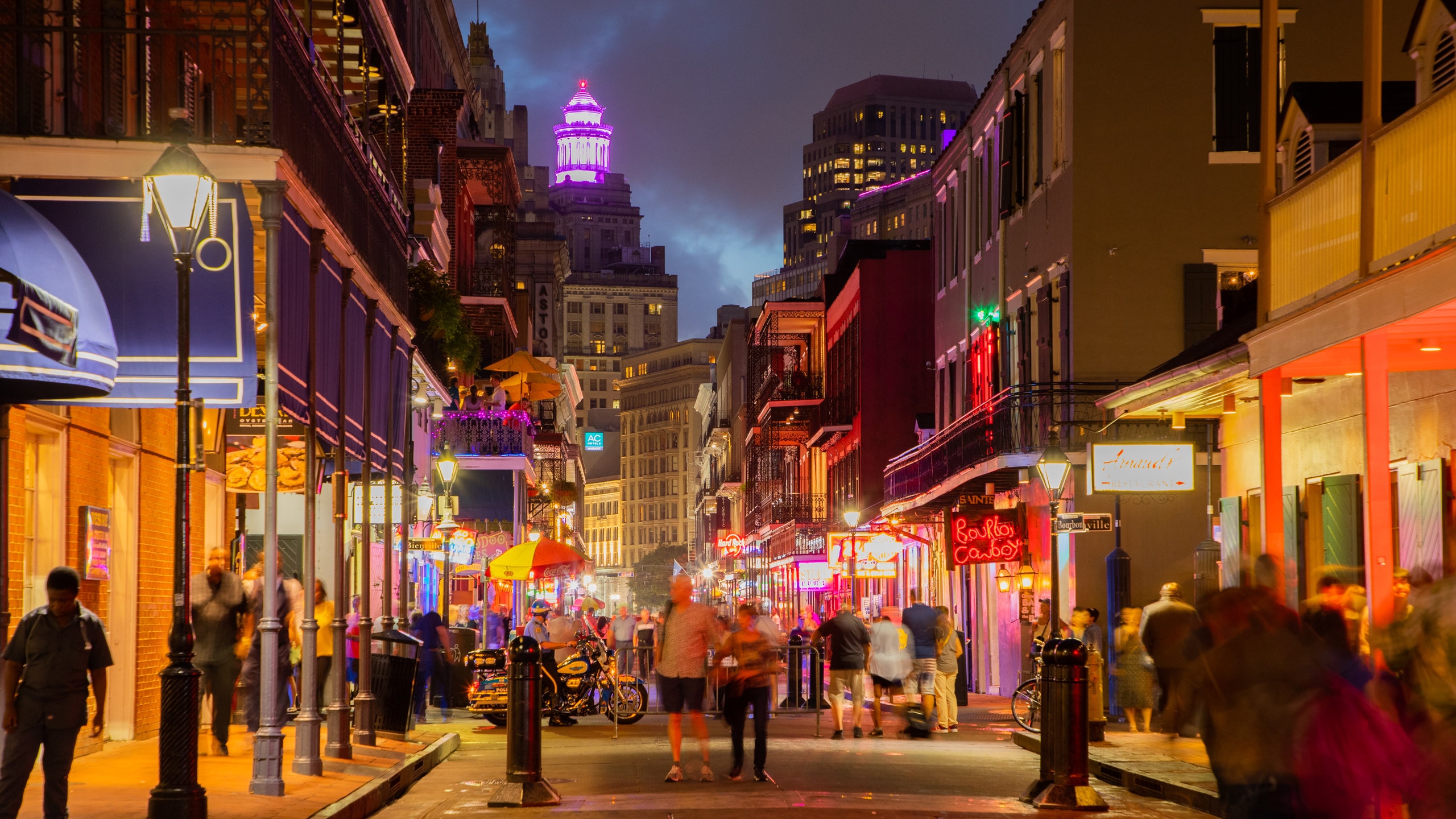 A trip to New Orleans with kids should take no convincing. However, parents are often dicey about taking children to the city due to its "partying" and "nightlife." While the city is famous for its parties, it is also quite family-oriented.
If you are hesitant about finalizing the city as your holiday spot, this section will clear all doubts. Here are the top reasons why you and your family should plan a trip to New Orleans.
Something for All Ages
New Orleans has an activity for all ages. People commonly believe that the city is only enjoyable for youth but that's not true. It offers a refreshing experience for the entire family. There are plenty of leisure activities where parents and grandparents can sit back and relax.
Further, the kids will also come across various educational and productive activities. According to official demographics, the average age of the people in the city is 33. Although, there is a significant number of members for other age groups.
Celebration All Year Round
Most vacation spots are only enjoyable during some parts of the year but not New Orleans. The Crescent City never rests. No matter when you visit the place, you will find it alive with festivities.
The New Orleans annual Mardi Gras parade remains its most popular tourist attraction today. People from all over the world come to the area to celebrate Mardi Gras. The city offers something for everyone, celebrating over 130 festivals a year. New Orleans will let you celebrate it all, whether you love music or food.
Diversity
One of the best things about the city is that it leaves no one out. New Orleans is the best place to visit when you want to experience the diversity in this country. People of all ages, colors, and cultures have added to the rich heritage of the place.
While early French colonists founded the city, Native Americans, Africans, Spaniards, Irish, and Cubans also resided here. Further, inclusion is a core value of the inhabitants here.
You can take this trip as an educational opportunity for your children. The visit will give you a chance to let them learn about the various cultures and their traditions.
The Big Easy
People have called the city "Big Easy" for nearly a century. They think the name comes from a dance hall of the same name in the city in the early 1900s. However, it was not until the 1970s that people began calling New Orleans "The Big Easy" for its tranquil life.
As the name suggests, the place has a very laid-back life. New Orleans creates the perfect balance between city life and nature. While you could visit New York City to experience different cultures, its hectic city life makes it impossible to rest.
However, the Big Easy will let you enjoy all that and add a slight twist of relaxation. A quick visit to the City Park will instantly relieve all your stress.
Food
One of the top factors for visiting New Orleans is the city's food. New Orleans offers a wide range of cuisines from all across the globe. Every venue offers finger-licking delicacies, from spicy street food to oysters at an elegant restaurant.
Rich Heritage and History
The city is most famous for its vast heritage. Whether art or music, New Orleans has been the birthplace of various activities and traditions. While some people enjoy being with nature on their time off, others like learning and being around people. This spot is perfect for you if you're the latter.
Over the years, many civilizations have left their impact on the city, from the Spaniards to the Cubans. However, the French have left a notable mark on the place since the colonial period. They introduced New Orleans' most famous Mardi Gras parade.
Further, it is also the birthplace of jazz music, giving rise to the New Orleans Jazz Museum. Attracting crowds from all across the globe, you will find its street music proudly holding onto its jazz roots. Tourist spots like French Quarter and Jackson Square will let you uncover the true heritage of the city.
When's the Best Time to Visit New Orleans with Kids?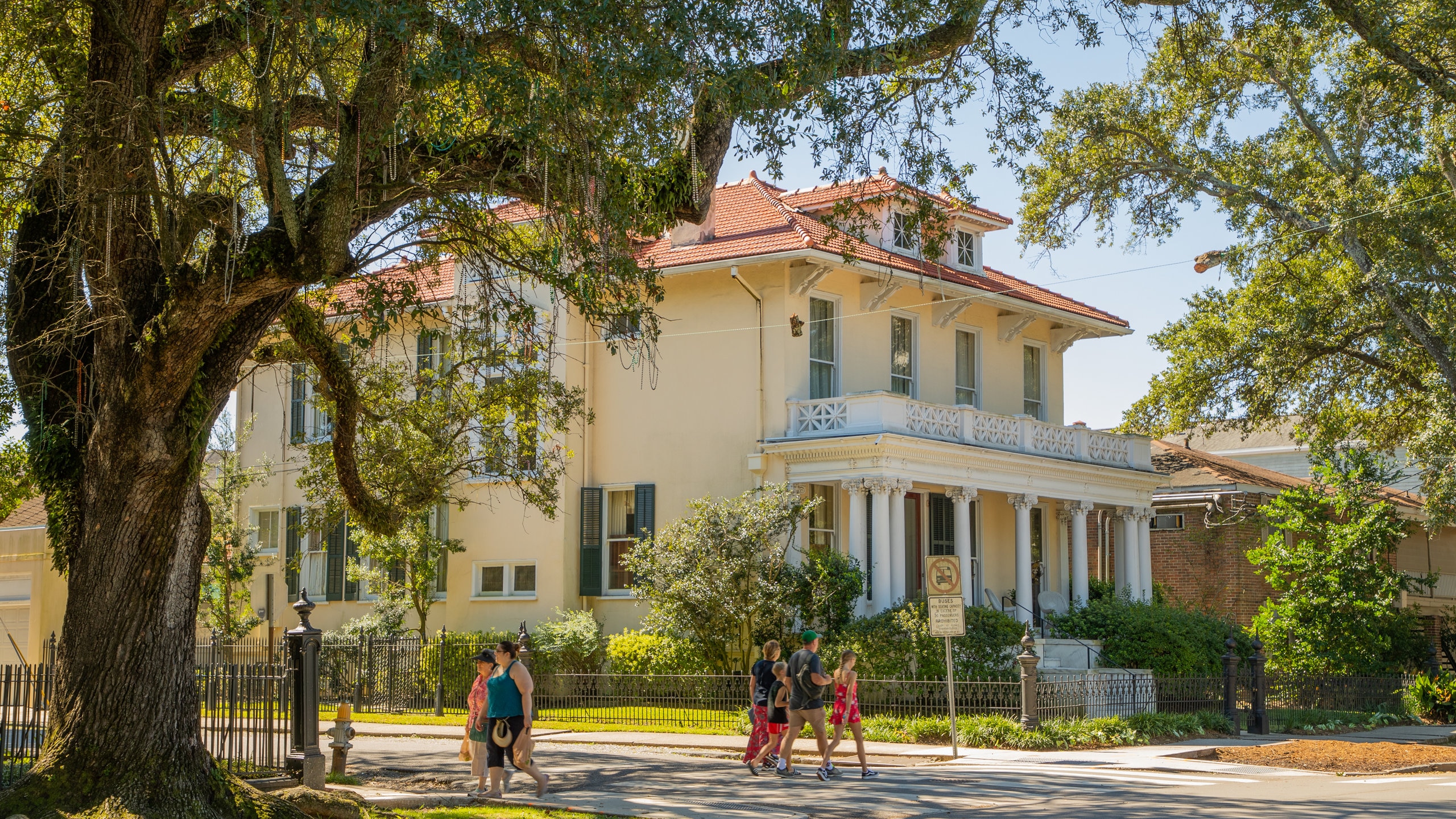 Various factors determine the perfect time to visit New Orleans, with weather and events being a few examples. Since the city is popular for its parties, the best time to visit is when the festivities are in total swing. Most events in New Orleans, like the Mardi Gras parade, generally take place around the spring.
However, if you are planning to travel there during the same time, you will have to make several bookings in advance. It is often tough to make reservations when celebrations are in full swing.
Even if you book the hotels, getting dinner reservations and other tourist spot entries might be difficult after getting there. Although, with proper scheduling, it is still the best time to visit.
Next, if you want to avoid all the crowds and hassle, you can plan a trip during winter or summer. December and January are the most peaceful winter months if you do not mind missing out on the events.
In case you plan a trip in the summer, be ready to bear the harsh heat. Consequently, the booking prices drop significantly during this time.
What's the Weather in New Orleans Across the Year?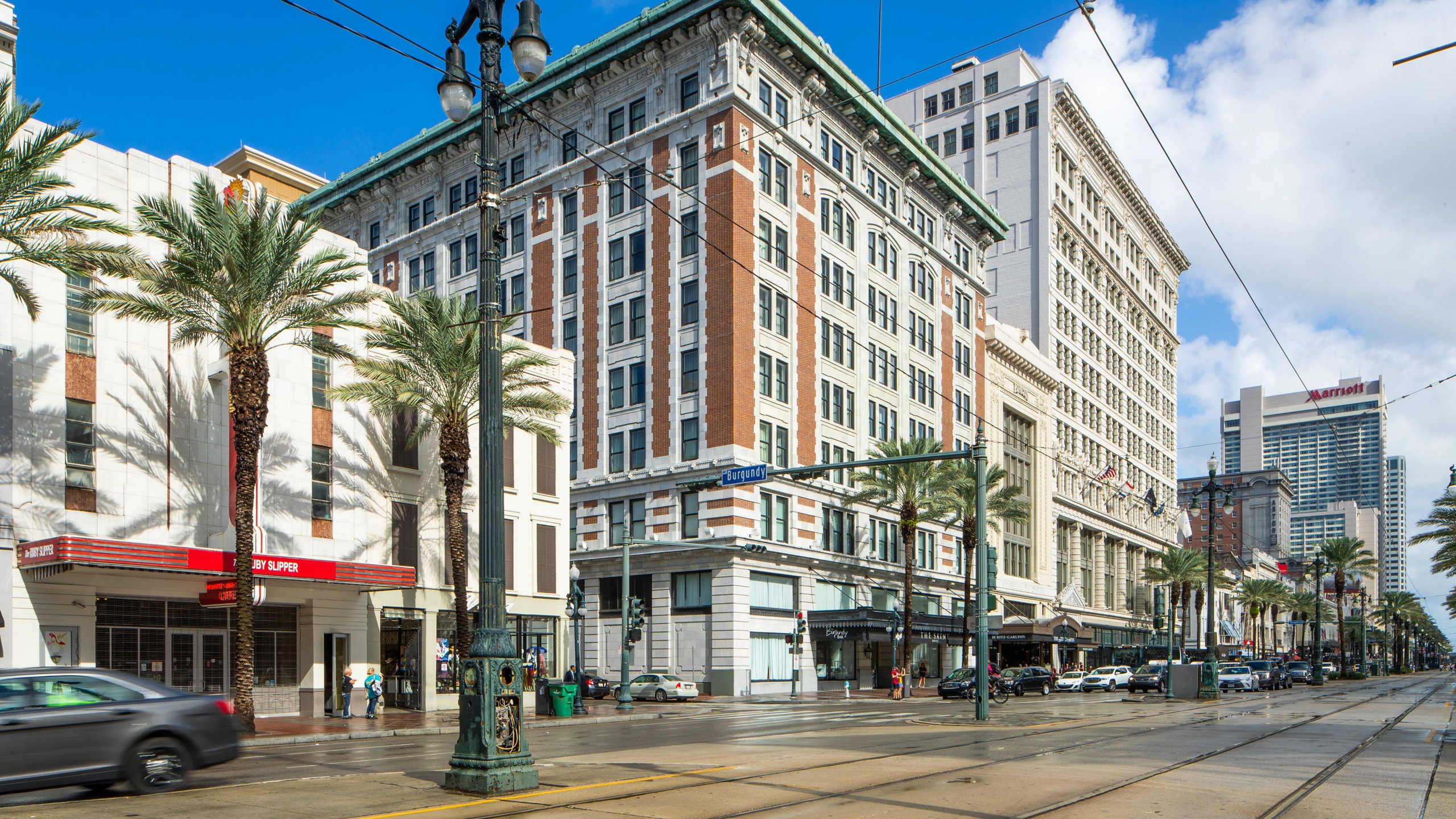 New Orleans remains warm and humid all year round. In summer, the heat can often be unbearable and also threaten with some storms. If you want to enjoy pleasant, warm weather, April would be the perfect time to visit.
Consequently, July is the hottest month of the year in the city. The temperature can rise as high as 100 degrees during the month.
What's the Perfect Length of Time to Spend in New Orleans?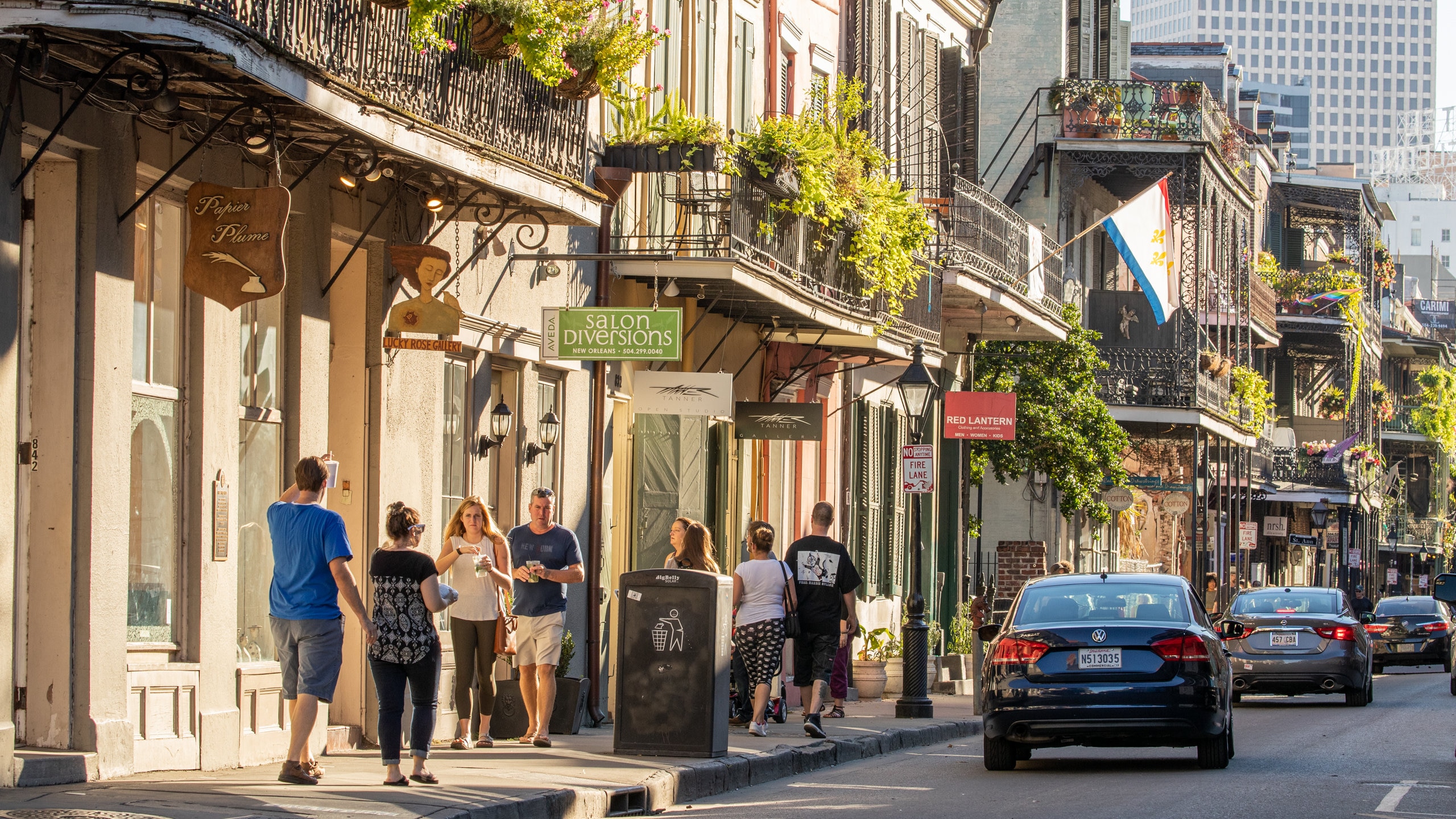 There are many places to explore within and outside the city limits. So, we would not recommend taking a day trip to the city. If you take your family for a proper vacation to New Orleans with kids, the ideal stay period is a week.
A day or two might be too short a span to fully enjoy all the events and venues. However, if you stay more than a week, you might go over budget, or the city becomes tedious.
If you stay a week, you can spend 3-4 days exploring the city's interior. Once you do that, take a couple of day trips outside city limits and still get a day to shop.
The Best Things to do with Kids in New Orleans
There are so many fun things one can do in the city that it is often overwhelming to choose from. To save you the trouble, we have shortlisted seven of the most try-worthy activities to perform in New Orleans.
From visiting Louis Armstrong Park to City Park, here are the best things to do in New Orleans with kids.
Ride to the Mississippi River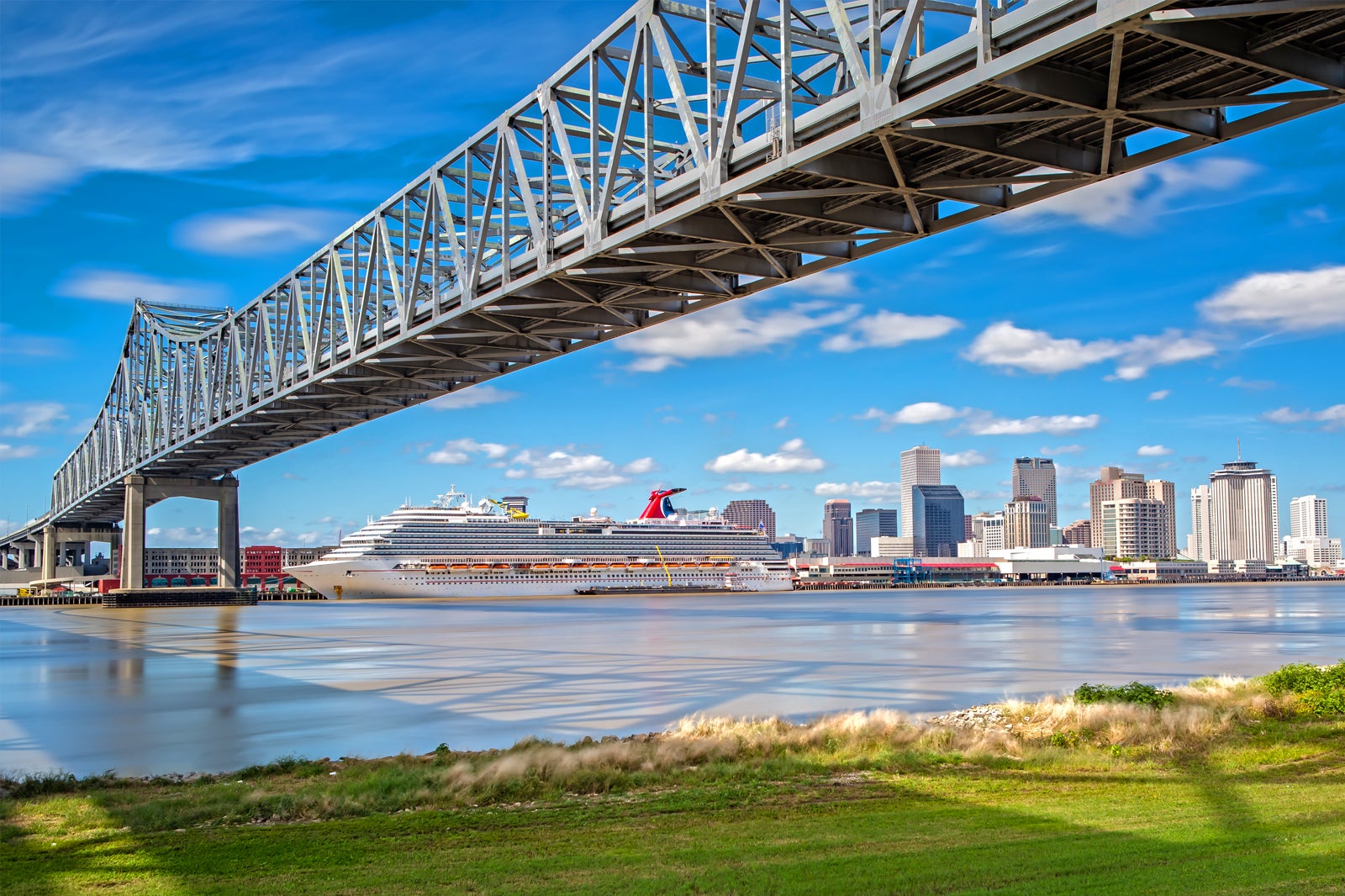 The Mississippi river offers many economic benefits to the state. It is one of the most popular tourist spots in the entire country. While many believe the river was named after the state with the same name, it is a misconception.
The second-longest river in the United States urged early travelers to settle around the river. Consequently, the area ultimately became Mississippi state.
The Mississippi Riverfront near New Orleans has various activities for the whole family to enjoy. You can take an early morning jog along the river or pack your lunch to the trail for a picnic.
Also, you can sign up for a riverfront cruise and float along the calm waters for affordable prices. The cruise route lets you enjoy various features like the French Quarter and the Botanical Garden. Lastly, several cruise rides allow children under six free entry.
Stroll Around the French Quarter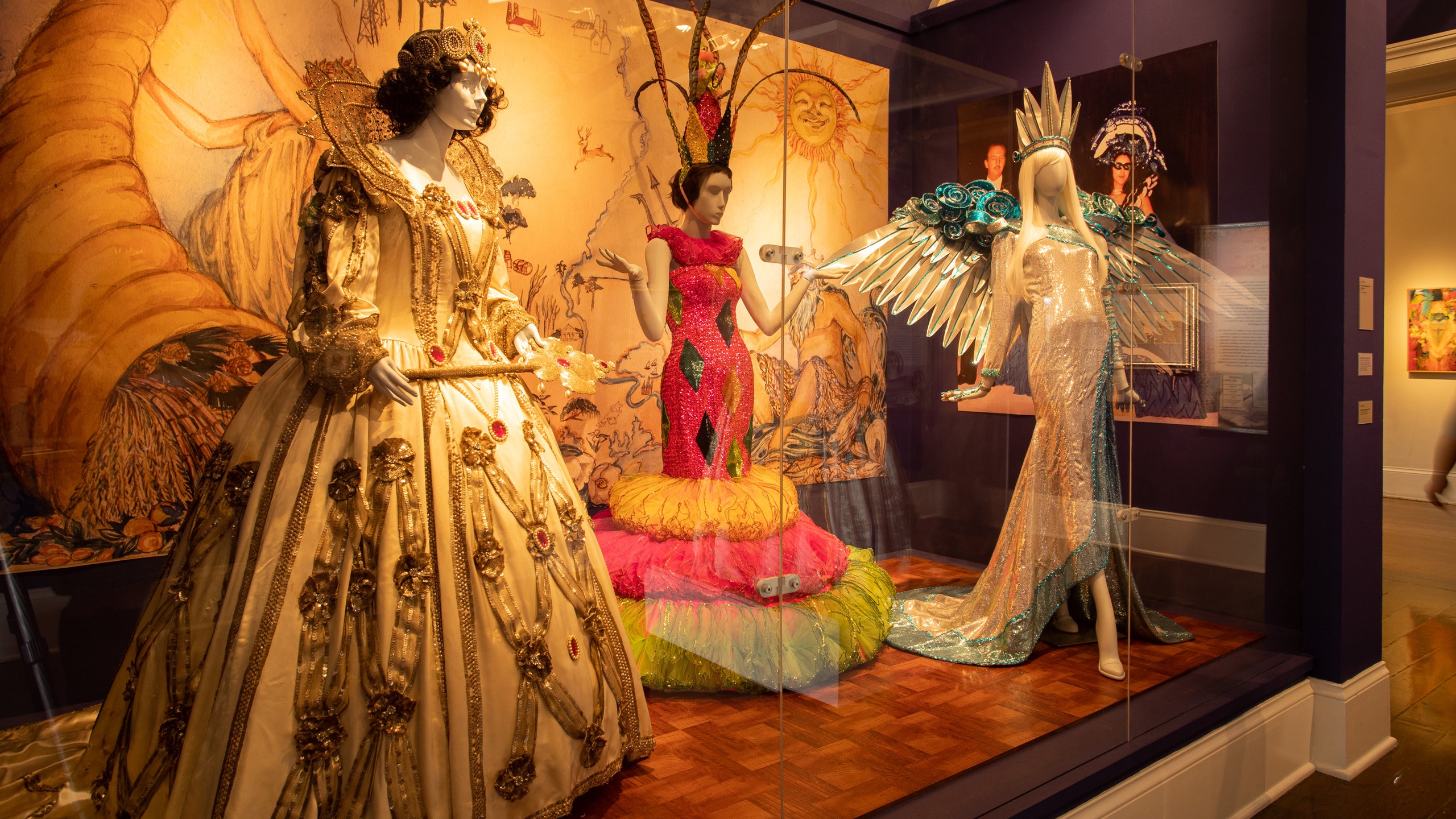 The French Quarter is arguably the most famous neighborhood in the city. If your budget allows it, we strongly suggest you stay here during your visit. The area perfectly captures the essence of the city with a splendid mix of an old and new architecture.
As the name might suggest, the Creole culture significantly influences the French Quarter. It is also near the Mississippi banks, making it easy to check off two things on your list together.
Most of the city's prime attractions, like Jackson Square, Preservation Hall, and Bourbon Street, lie in the French Quarter. Jackson Square park gives various artists a platform to display their work. Strolling around the area, you will appreciate the beauty of many handmade art forms.
Also, Jackson Square is a fine place to shop for souvenirs. Most street attractions and shopping spots in the French Quarter are highly affordable. So, ensure you do not forget to shop for your friends back home.
Further, the Preservation Hall is the perfect spot for music lovers. The birthplace of jazz attempts to preserve its true spirit and musicality with the Preservation Hall. Similarly, you can also visit Louis Armstrong Park if you like jazz music.
Visit New Orleans City Park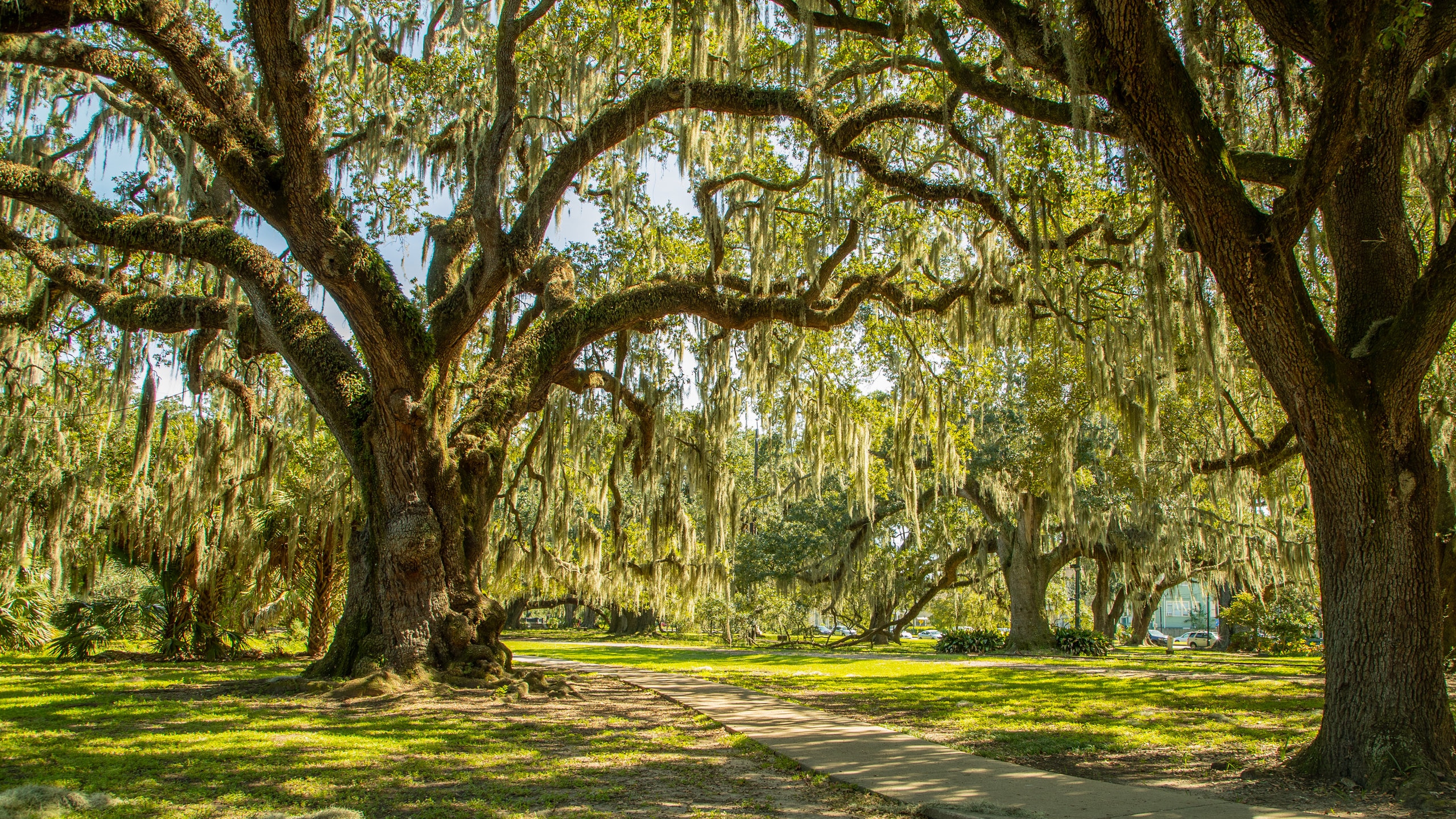 The New Orleans City Park is the 87th largest city park in America. No matter the time of year, it is perpetually flooded with friendly tourists. The park has plenty of activities for your children on a pleasant afternoon, spanning over 1,300 acres.
Firstly, you can take them to the Carousel Garden Amusement Park. If you don't like rides, visit the nearby Storyland. The magical place will let you revisit your childhood with several giant sculptures of fairytale characters. You can also play various sports on the many tennis courts, football fields, and golf courses of City Park.
Visit a Museum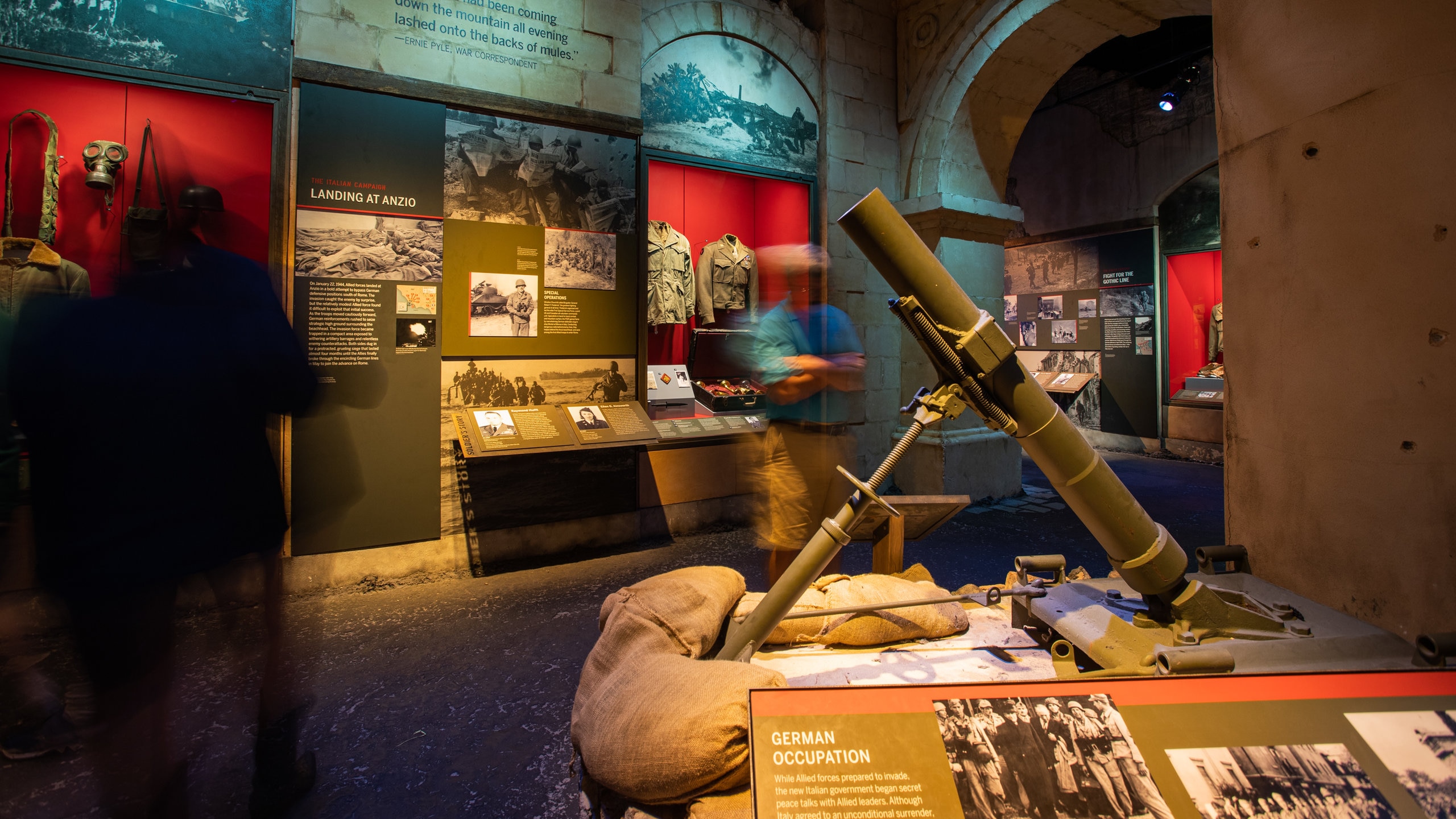 Contrary to popular belief, museums are not tedious, especially not those in New Orleans. From the National WWII Museum to Louisiana Children's Museum, there are crowd attractions for all ages.
The National WWII Museum is a military history museum that narrates the tale of America in the Second World War. Through the various exhibits, you will learn about the impact of the war on the country.
Next, the Louisiana Children's Museum has several art exhibits to engage the younger age groups. It also has a rock climbing wall and some mini-cafes. Rest assured you need not worry about your kid on the climbing wall.
The Louisiana Children's Museum takes safety procedures utterly seriously. Lastly, you can also check out the New Orleans Museum of Art or the Cabildo.
Explore Mardi Gras World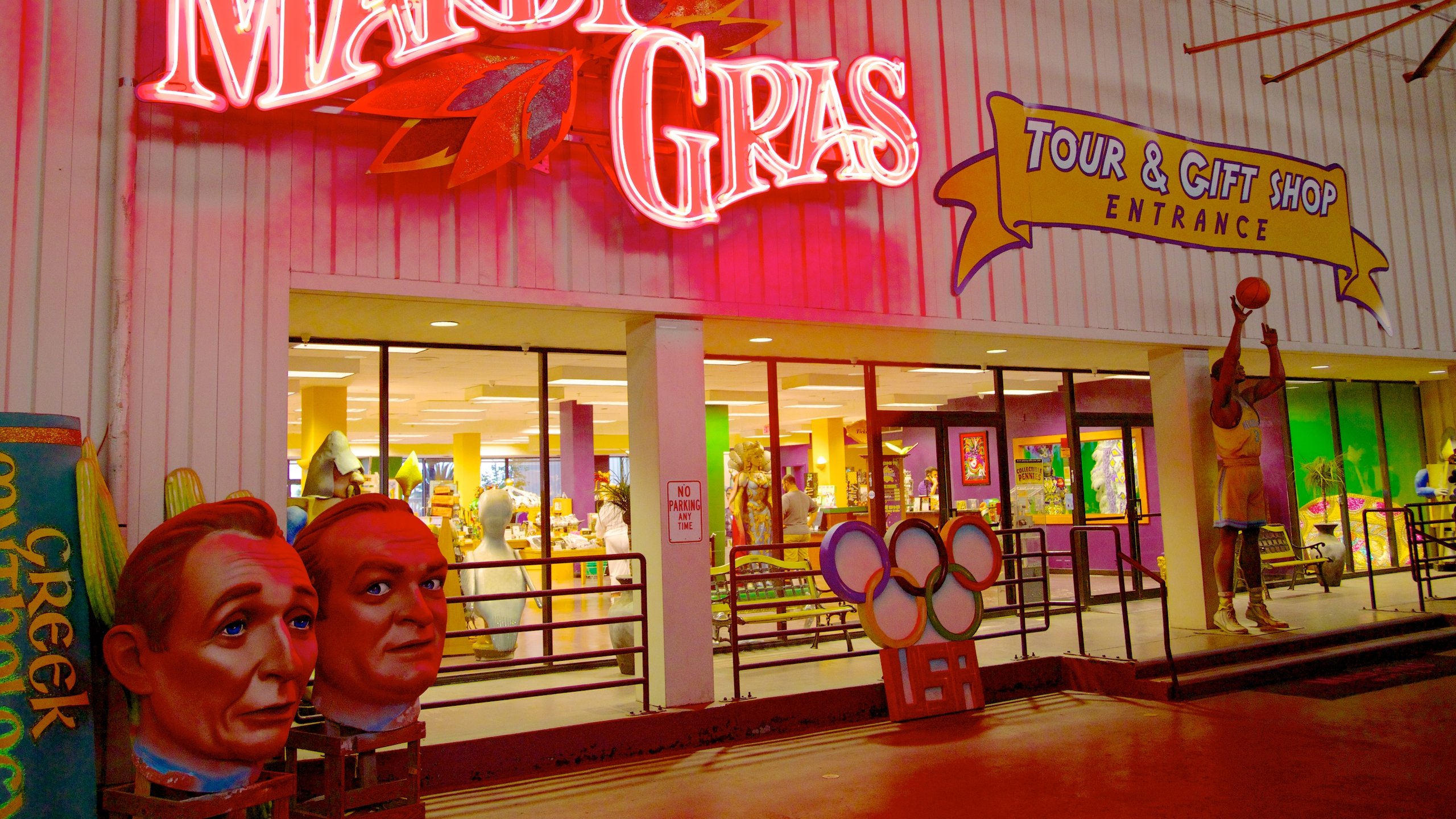 Mardi Gras World is Disneyland for those who like the festival. You can tour the warehouse where makers create the floats for the Mardi Gras parade here. It is also likely the most distinctive New Orleans museum.
Further, Mardi Gras World remains open all year round except on Christmas and other public holidays. Before entering the venue, ensure you are well-hydrated since the tour involves much walking. You will also get to view how various designers create Mardi Gras costumes.
The facility is just under two miles away from the French Quarter, which makes it easily accessible.
New Orleans Botanical Garden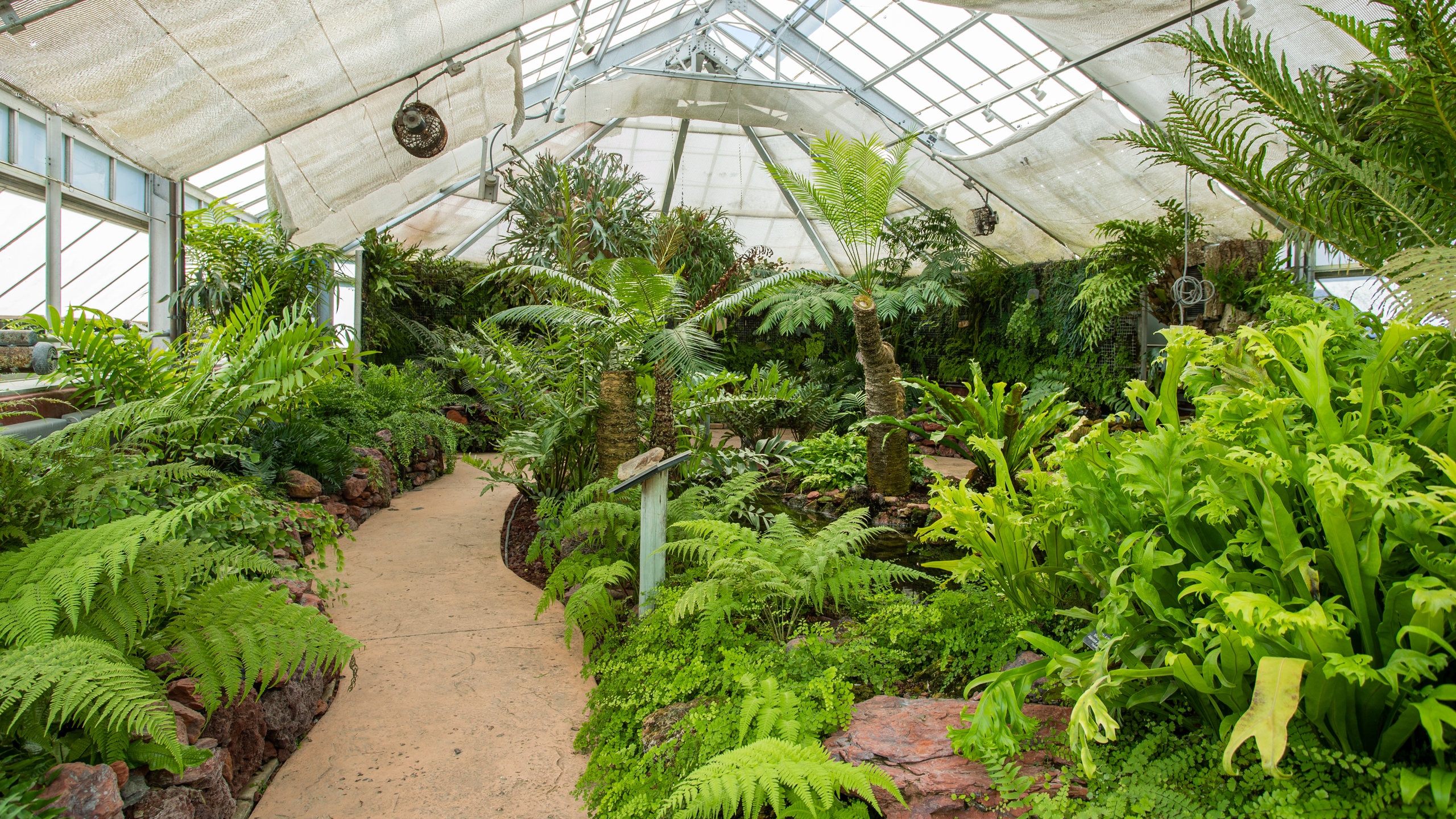 This garden is your top spot if you like learning about plants and gardening. Right near Victory Ave, the garden displays over 2,000 plant species from around the world. You can locate the garden inside City Park along with other facilities like Train Garden or Japanese Garden.
The New Orleans Botanical Garden district also hosts various fests all year round. Some upcoming events here include the Spring Garden Show and the Fall Garden Festival.
The Best Family Hotels & Resorts in New Orleans
New Orleans Marriott
Near Canal Street, the New Orleans Marriott is a 4-star hotel with top reviews. It is our top recommendation as it offers quality services at the best prices.
Further, the hotel has hosted various events in the past like weddings and meetings. If you seek elegance and peace, it is perfect for you. The hotel accommodates you even if you do not wish to spend the entire day outside.
Its rooftop pool is the perfect place to enjoy the city without having to step out. From the pool, you can get a beautiful view of the Mississippi river and clear skies.
Hotel Indigo
Hotel Indigo is next to the Garden District, one of the most popular New Orleans neighborhoods. Such a location puts you in the city's heart and saves you the trouble of the commute. You can sit back and enjoy the city view and culture from your hotel room window.
Also, this hotel offers the lowest rates on our list, fitting right into your budget. Selecting a Garden District venue is better than near the French Quarter if you need a break from city chaos.
Holiday Inn
The Holiday Inn hotel is near the French Quarter, a short walk from Jackson Square. This 3-star hotel offers you rooms with private terraces and balconies. After a long day, come back to your hotel room and unwind with total privacy. Also, the hotel has a seasonal pool.
The Ritz-Carlton
The Ritz-Carlton 5-star hotel is one of the best hotels in the city, albeit with high prices. If you do not mind splurging a little, you must experience the Ritz at least once. It has the largest spa in the city that will relieve your stress in under ten minutes.
Further, the hotel offers live music and a spacious club lounge for indoor activities. The high-speed Wi-Fi, elegant room service, and silky bed sheets will make you never want to leave the room.
Harrah's Hotel and Casino
Whether you want the thrill of a casino or the calm of a resort, Harrah's is here with both. It is a unique hotel in New Orleans with a complete casino experience on the inside.
What's the Average Cost of a Hotel in New Orleans?
Price is the customer's top concern before picking anything. Most hotels and resorts on our list have low costs and quality services. However, you need not worry about your budget in New Orleans with kids even with a fancy hotel. The town is surprisingly cheaper than most metropolitan cities in America.
It usually takes a little over a hundred bucks for one person per night in an average hotel. Depending on your family size, you can also ask for discount prices. If you include room services and other meals, the rates will likely rise to $150-170 a day for one person.
The Best Places to Eat with Kids in New Orleans
Amongst other things, New Orleans is famous for its Creole cuisine. However, you can find various other regional restaurants in the city.
Here is a list of the top restaurant and street eats you should try in New Orleans with kids:
GW Fins
From the top search results, with over 800 positive reviews, GW Fins brings you New Orleans' finest seafood. Seafood dishes are not for everyone, and may not fit every taste.
However, despite your preferences, GW Fins' seafood is worth a try. Operating since 2001, GW Fins offers the finest textures and natural flavors with its fish.
Cochon Restaurant
Cochon's head chef, Donald Link, offers New Orleans tourists the best Cajun Southern dishes in the city. Every variety in this restaurant uses fresh local produce from the finest farms in New Orleans. You can also book the restaurant to host private events like birthdays for a rustic and homely vibe.
Irene's
Since 1993, Irene's has made the perfect hangout spot for all passers-by near the French Quarter. Using a mix of secret sauces, Irene's is best known for its special dish—Oysters Irene. You can find various other continental and Creole dishes for a wholesome family meal.
Mais Arepas
While Creole cuisines offer a subtle taste palette, the heart might crave something spicier. Mais Arepas is a quiet, homely eatery in the city that specializes in Colombian food. Whether dinner or lunch, the place offers reasonable prices and mouth-watering meals for your whole family.
I-tal Garden
If you want the most distinctive Creole foods in New Orleans but are vegan, I-tal Garden is perfect for you. This vegan restaurant recreates all your favorite traditional dishes using healthy, natural, plant-based alternatives.
Commerce Restaurant
Commerce restaurant is an American eatery offering standard, tasty American meals. The restaurant remains open six days a week, taking Sundays off.
Food Trucks and Street Food
You can eat at all the sophisticated restaurants in the city, but nothing compares to street food. While selecting any food truck or stall, hygiene must be a top factor of consideration. You can get food poisoning with one wrong choice. Hence, we have selected some street food spots that ensure complete taste and safety.
La Cocinita food truck is our top choice with its mouth-watering tacos and other Mexican delicacies. You can customize and make your order, like at a Subway, and settle for the perfect dish. The aroma of various South American food varieties will make your mouth water even as you pass the place.
The Cluck Truck is another food truck you should try. The food truck's standard menu with crispy fries and saucy chicken is fit for any occasion.
Other try-worthy food trucks include Fat Falafel and Foodie Call.
The Best Day Trips from New Orleans That the Whole Family Will Love
If you are not from Louisiana, utilize your trip to New Orleans with kids to the maximum. The state offers many architectural and natural wonders to look around at.
Further, the region's rich ecosystem is a breath of fresh air. So, if you want to explore beyond city limits, here are some locations you must visit when in New Orleans with kids:
Barataria Preserve
The Barataria Preserve trails and wetlands are famous all across Louisiana. Take your family on a day trip to Barataria and observe wildlife in tranquility.
Lafayette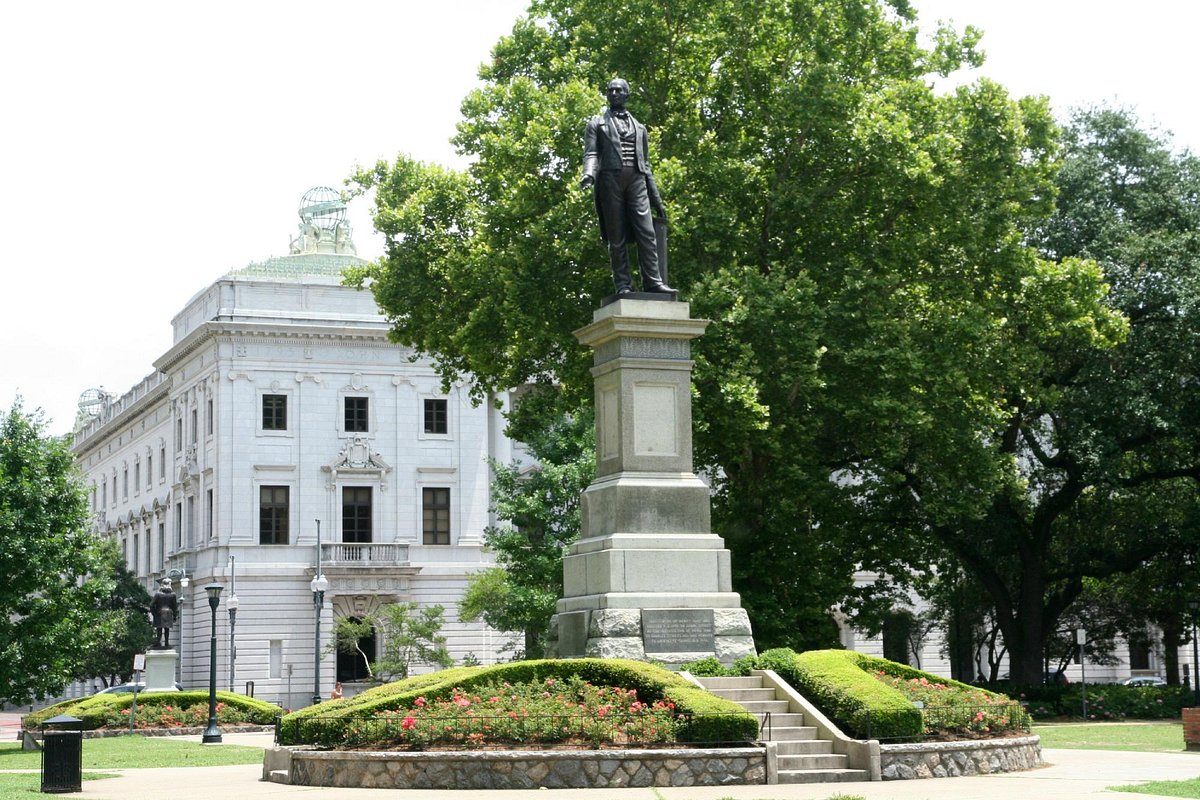 People often call Lafayette the "Happiest City in America," and it stands true to its title. Visit the nearby city, which is just a two hours drive away from New Orleans, and enjoy its Acadian culture.
Baton Rouge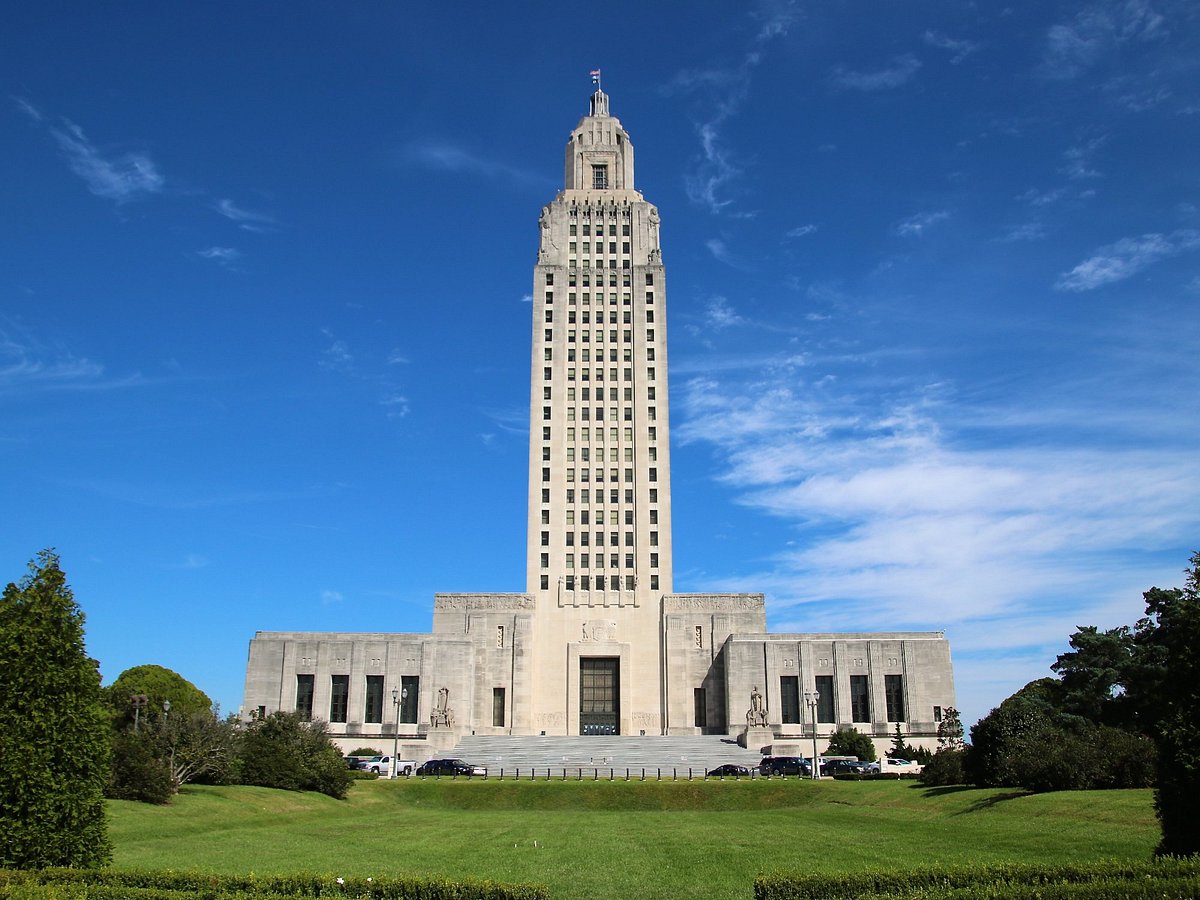 Baton Rouge, the capital city of Louisiana, is another site worth seeing. With phenomenal infrastructure and rich history, the city is perfect for a day trip with kids. You can also take a scenic route and drive along the Gulf Coast.
How to Get Around New Orleans with Kids During Your Vacation
New Orleans is a steadily growing metropolitan area, making it very easy to navigate around the city. You have various options to get around the city, from riding a bike to using a ferry.
However, if you are staying in the heart of the city, near the French Quarter, you need none of this. In areas like the Garden District and French Quarter, you are in the center of the action. Instead of wasting money on transport fare, you can simply take a walk.
If you are there only for the parade, then stay near Canal Street. Canal Street is the prime spot of action for all parades, and it's only a block away from the French Quarter.
If you don't feel up to roaming around on foot, you can order a pedicab. All pedicab drivers in the city have a license and follow the guidelines. It is a fun way to get around, but remember that the vehicle can only hold two people.
While a sizable city, New Orleans has notably low transportation costs. So, if you want, you can even move around using taxis and cabs. Riding bikes can also be a fun option when visiting with kids. Long car drives tend to make children fussy.
However, when you rent a bike, there is never an idle moment. If you do not mind spending a little, you can select more scenic routes using horse carriage and riverboat tours.
The Best Ways to Get to New Orleans with Kids for Your Vacation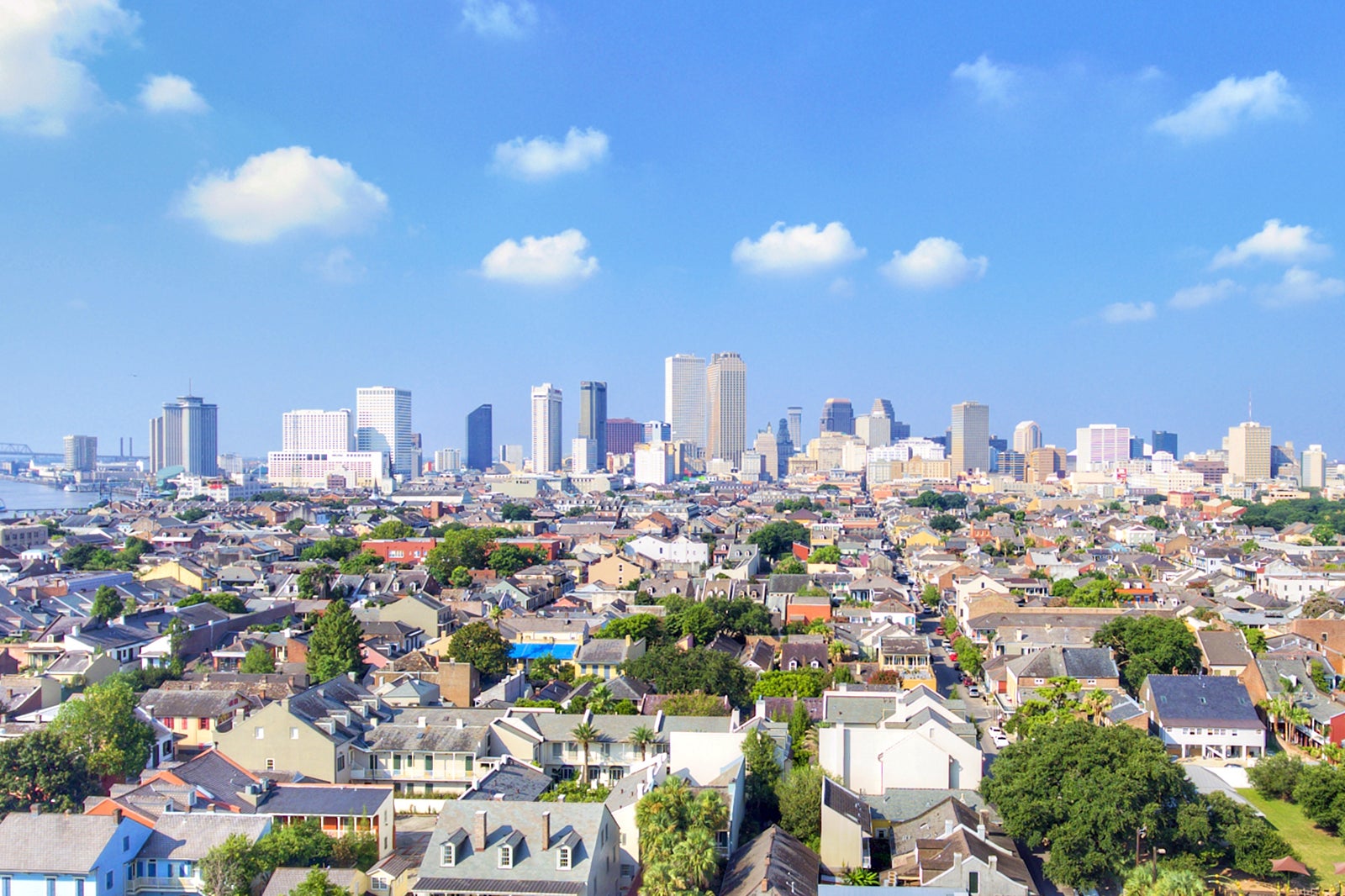 New Orleans is a mainstream area. Hence, you will have no trouble finding airports or train stations. You can select any method of transportation you please to reach there.
However, if you live nearby, we recommend driving there personally. You can make a road trip out of the experience. Also, there are various scenic spots along the way. You can save a lot of money this way.
You can sign up for a week-long Mississippi cruise if you are not from America. Starting from Lake Itasca in Minnesota, you can journey through various states with New Orleans as your final spot. This way you can tour across a large part of America in just one trip.
3 Top Tips for Staying Safe in New Orleans When Visiting with Kids
Despite a few misconceptions, New Orleans is a highly safe city. However, one can never be too careful when traveling with kids. So, here are a few safety tips to follow while enjoying Crescent City's tourist spots and activities.
Be Wise During the Mardi Gras Parade
As we mentioned earlier, the Mardi Gras parade is one of the most significant events in the city. Hence, there are bound to be many crowds attending the celebration.
If you are with kids, always keep them close by holding their hands. It can become an issue if you get separated from the family in such herds.
You must also follow proper discipline and maintain decorum, keeping with the spirit of Mardi Gras. When the floats pass by, please refrain from throwing any objects directly at the participants and props.
Keep Your Belongings Close in the French Quarter
Not many crimes occur in the French Quarter. However, it would be helpful if you kept an eye out for your stuff. Many shops in the French Quarter and Jackson Square accept only cash.
So, if you plan on shopping, you will have plenty of cash with you. In such cases, always ensure your purse stays in sight. Amidst the bunches of tourists, someone could easily pickpocket you.
Put a Lock on Everything
Whether your hotel room or your luggage, you must lock everything. Before leaving your room, gather your belongings in one spot and leave nothing open. Even if you lock the hotel room door, it is good practice to ensure safety from housekeeping.
New Orleans Travel Guide: Final Thoughts
Mark this article if you are planning a trip to New Orleans with the kids. We have given you the best choices, from restaurants to museums, this list has it all. Whether you visit the Crescent City in its prime for Mardi Gras or in cozy winters, always follow the safety tips.
Discover different cultures within the city by taking a stroll through Jackson Square, Garden District, or the City Park. However, do not forget to plan a day-long trip to the nearest tourist spots like the Gulf Coast or Barataria Preserve.
More about our TFVG Author