A family holiday trip to Massachusetts is a wonderful idea. Entertainment options in Massachusetts span the generations, so there's something fun for the whole family to do no matter their age. It's full of amazing and entertaining places to take the kids.
Massachusetts is considered to be the most family-friendly state. Whether you are in the mood to visit beaches, you want to experience some urban life, or you want to get away from the hustle and bustle of the city and go to some peaceful rural area where mountains surround you, you can experience it all in Massachusetts. It is home to a plethora of entertainment venues like museums, zoos, amusement parks, beaches, and water parks.
It doesn't matter which kind of destination you are in the mood for; our guide has covered everything you need to know and all the places you need to go to when visiting Massachusetts.
10 Reasons Why Massachusetts Is the Perfect Family Vacation Destination
Massachusetts is the perfect destination for family vacations for many reasons. We have compiled a list of why Massachusetts should be your next vacation destination below.
Family-Friendly
Massachusetts is one of the top family-friendly states. One can take their kids to many children-friendly spots in Massachusetts. There are also many family-friendly hotels, so you don't have to worry about accommodation in Massachusetts.
Safe Activities
If you are visiting Massachusetts with your kids, then you must be looking for safe entertainment. Fortunately, Massachusetts offers many safe enjoyments that you can easily take part in with your kids. Its infrastructure is also safe for tourists to visit with their families. It is considered one of the safest places in the world.
Cost-Friendly
Another reason why you should visit Massachusetts is because of its affordability. You can find many entertainments there even if you are on a budget. There are many cost-friendly hotels, restaurants, and other spots in Massachusetts for tourists. You can even find entertainment options for families that almost cost nothing.
Vast Variety of Options
Massachusetts provides many options for tourists to enjoy. It offers you a variety of destinations to visit, from coastal cities with beautiful beaches in Cape Cod to peaceful mountain towns. It is among the top states for families to visit and live in. One can take their kids to many children-friendly spots in Massachusetts.
Beach Towns
Visiting beach towns during your vacations is fun. Massachusetts is home to many beach towns you can visit on your vacations. Walking on a beach with the sand filling your feet and watching the sunset sounds great for a vacation. Beach towns are also enjoyable places for kids to have fun as they can go in the water, build sand castles, and have many kid-friendly activities.
Historic Towns
Massachusetts has many cities for history lovers to enjoy. They are one of the earliest settlements in America. These cities are historical and contain many entertainment spots for families with kids. From Salem to Plymouth to Medford, several historic cities in Massachusetts have an incredible history for people to explore when they visit.
Water and Amusement Parks
Kids love water and amusement parks, so visiting a place with many options for theme parks is always great for family vacations. Massachusetts has several amusement parks with fun rides and enjoyable activities for kids. You have many options for theme parks according to your budget that you can easily choose from.
Rich Culture
If you enjoy traveling to places that are culturally diverse, Massachusetts won't let you down. The arts and culture are more prevalent in Massachusetts than in any other state in the union. The state is home to tens of thousands of accomplished artists and intellectuals, and features a wealth of world-class museums and performing arts centers from Boston to the Berkshires and Cape Ann to Cape Cod. Additionally, Massachusetts has a strong tradition of providing top-notch higher education. There are some of the top colleges in the world there, and even in the remote towns and villages of the Berkshires, there is a sense of learning and intelligence. Historic towns, educational institutions, art galleries, and museums in Massachusetts all attest to the state's rich cultural heritage.
All-Year-Round Destination
Massachusetts is an all-year-round destination because of its pleasant weather almost and also many options available throughout the year. There are times when it snows heavily in winter or has humidity in summer, but if you plan your trip while keeping that in mind, you can easily plan your visit for any time of the year.
During summer, you can enjoy the beaches and warm sunny weather, and if you are more of a winter lover, then your family can have fun in the snow while enjoying most of the indoor activities. No matter which time of the year you choose to visit Massachusetts, you will find activities and enjoyments to participate in.
Food
Massachusetts is a great state to visit for a variety of choices to eat. The dining scene in Massachusetts is top-notch. Whether you are looking for a fancy restaurant to dine in or want to eat local burgers, you can find all the options available in different cities and towns in Massachusetts. From Italian cuisine and Chinese food to local street food, Massachusetts is packed with food options for food lovers.
When Is the Best Time to Visit Massachusetts With Kids?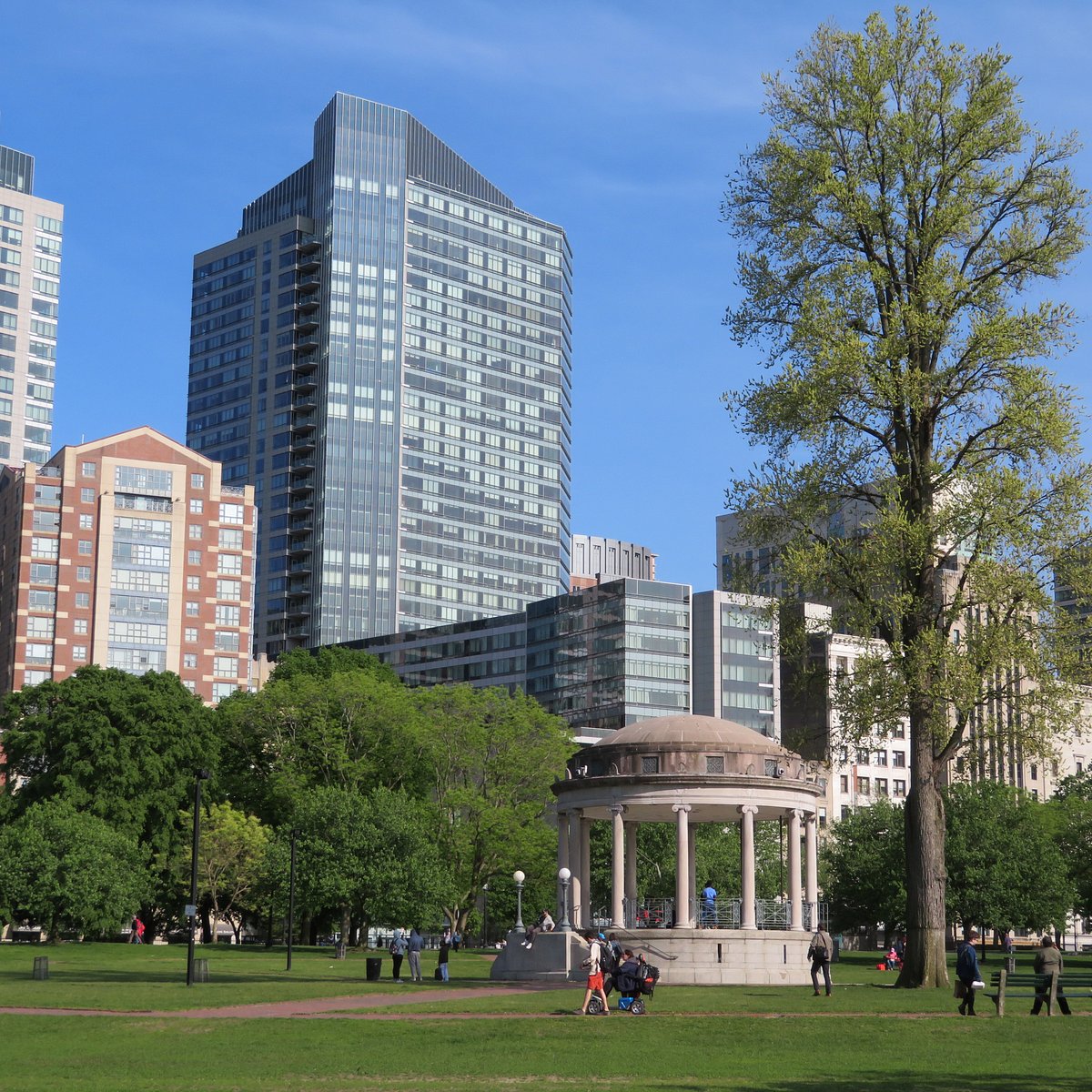 You can visit Massachusetts at any time of the year as it is an all-year-round destination. But you will see a different side of Massachusetts based on the season you are visiting for your vacation. Different seasons bring out different sides of Massachusetts for people to enjoy. Most people prefer to visit Massachusetts during Summer or Fall because the options for enjoyment and activities are various. However, even in Spring and Winter, there are many activities and places in Massachusetts that you will enjoy.
Spring Season
Spring is a great time to visit Massachusetts as the chills of winter have just started fading, and everywhere you look, flowers are blooming, and trees are glowing. Massachusetts has many parks and gardens that look absolutely breathtaking during the spring.
There are many activities that you can take part in during spring in Massachusetts. Taking a walk on Freedom Trail in Boston during spring proves to be a wonderful experience. You can also visit zoos and public parks and take river walks during spring. Many marathons take place in Massachusetts during this time as well. You can go watch these marathons and cheer on the participants with your kids. People also love to ride boats and go hiking in springtime as nature is at its best during the said season.
Summer Season
During the summer season, Massachusetts is beautiful. There is something for everyone to do in Massachusetts during this period. It is a town full of beautiful beaches, so everyone who visits Massachusetts during summertime loves spending their time in beach towns. Tourists have numerous options, including sightseeing, hiking, and fishing.
You can spend your time at the beach during the day with your family while enjoying the pleasantly warm sun and cooling off with ice cream. There are also options like watching movies in drive-in theaters, hiking, whale-watching, and going on road trips. You can also have picnics in parks with your kids during summer. Aside from that, you can visit Cape Cod and walk on the freedom trail while enjoying its historical spots.
Besides the Boston Public Garden and the Franklin Park Zoo, other popular summer destinations in the Bay State include the Worcester Art Museum, the Seuss Museum, the Harvard Museum, the Whaling Museum, Duck boat tours, the ships from the Boston Tea Party, the New England Aquarium, sandy beaches, the Charlestown Navy Yard, the Charles River, and many more. The summer in Massachusetts is great for visiting museums and other historical sites.
Fall Season
If you plan to visit Massachusetts in the fall, you should head towards its western part. The western side of Massachusetts comes alive during fall when the leaves start to turn yellow and golden, and everything takes a spooky look for Halloween. Forests and parks become vibrantly colored. Vacationers and wildlife enthusiasts are drawn to the stunning views.
The fall season attracts many tourists to Massachusetts, many of whom go to Salem in search of a suitably eerie atmosphere. Learning about Salem's eerie past while taking a stroll through the city in the fall is a great way to get in the spirit of the season. Many of Boston's historical buildings, such as the Paul Revere House and the Boston Children's Museum, are perfect for a fall outing. In the autumn, as the leaves begin to change to their magnificent red, yellow, and gold hues, the mountains surrounding many Massachusetts towns are a sight to behold. You and the kids can take a trip to one of these destinations and go on an adventure together.
Winter Season
The majority of Massachusetts often experiences calm winters. Visiting Massachusetts in the winter will be ideal for you if you want to go on vacations where you and your family can enjoy some peace and quiet and don't have to deal with crowds everywhere.
In addition to camping, winter carnivals, skiing, and snow tubing, winter in Massachusetts is a great time to go ice skating. There are some stunning locations in Massachusetts for winter trekking, including Mohawk Trail State Forest, Chapel Brook Reservation, and Arcadia Wildlife Sanctuary. Additionally, people prefer visiting theaters in the winter to take in Boston's theatrical side.
Overall, there is no season in Massachusetts where you will find yourself bored. It is such a diverse state that it has various options for everyone to enjoy in every season.
What's the Weather in Massachusetts Across the Year?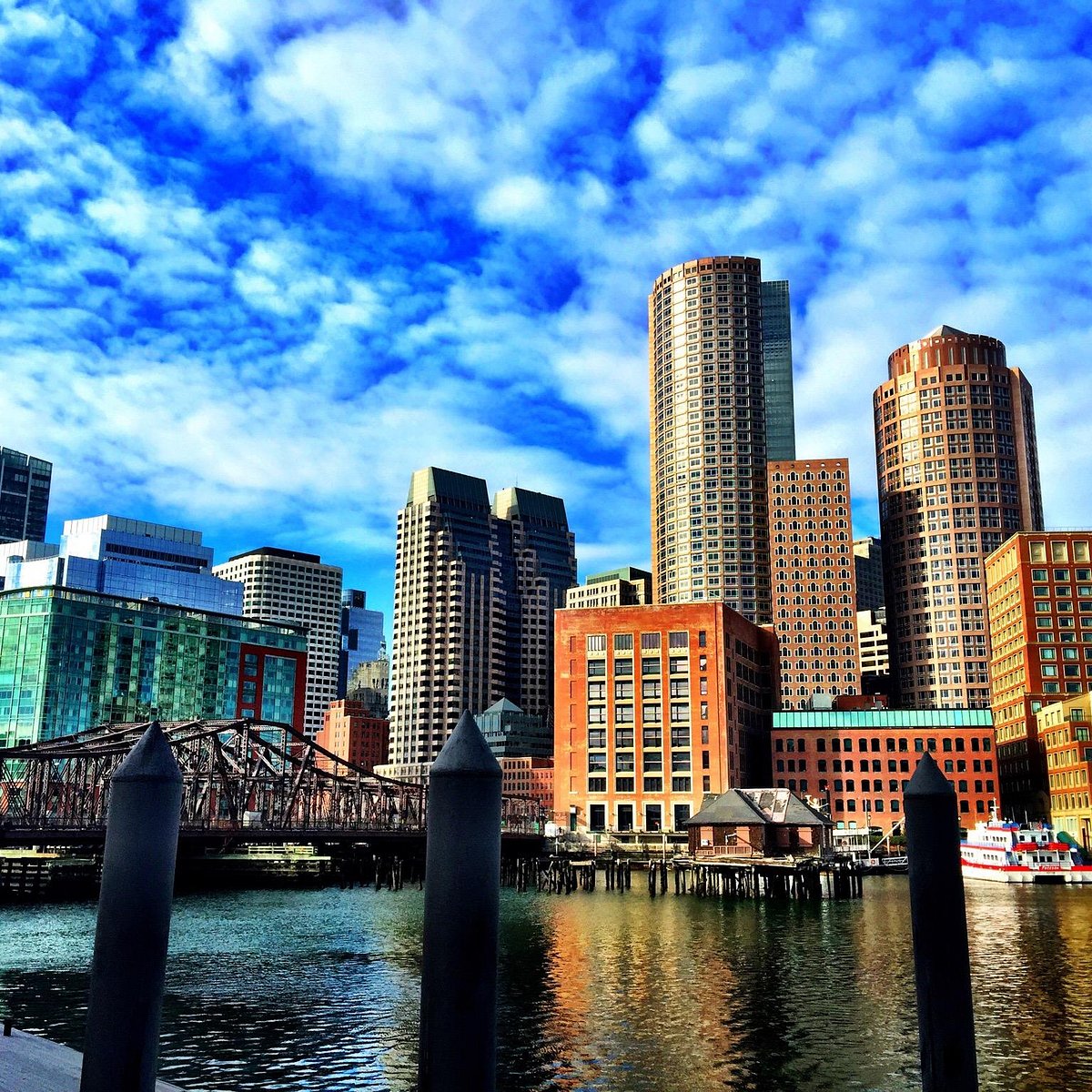 Massachusetts is an all-year-round destination which makes the state a desirable option for vacations. The state experiences all four seasons. There is rarely any extreme weather in Massachusetts, so outdoor enthusiasts don't have to worry about that. In some parts of the state, the winter gets super cold, but if you plan your trip by keeping that in mind, you can easily avoid places that are too chilly to enjoy.
The summers in Massachusetts are hot, and the winters are cold. Visitors find all four seasons to be appealing due to the humid climate. Every few days throughout the year, precipitation falls. The climate is tempered by the water's proximity to the coast. Summers last for around three months in Massachusetts, and so do winters. July is the hottest month in Massachusetts, while January is the coldest.
More than half of the state is covered by forests, which enable spring and fall to arrive in Massachusetts in all their splendor and enhance the family vacation experience. In Massachusetts, spring blooms for around three and a half months, while fall lasts for about two and a half months.
Temperature During Spring in Massachusetts
During spring, the thermometer immediately reaches 32 °F (0 °C). It can sometimes rise to 60 °F (+15 °C) in late May. Daily high temperatures in spring rise by 29°F, from 42°F to 71°F, with lows, rarely falling below 30°F and highs rarely exceeding 84°F in Massachusetts. Low temperatures daily rise by 27°F, from 28°F to 55°F during spring, while rarely falling below 16°F or reaching 63°F.
Temperature During Summer in Massachusetts
In the summer, the average temperature in western Massachusetts is approximately 72 °F (+22 °C), whereas, in the east, it is around 78 °F (+25 °C). Summers are hot, with average high temperatures in July exceeding 80 degrees Fahrenheit or 26.7 degrees Celsius and nightly lows exceeding 60 degrees Fahrenheit or 15.6 degrees Celsius being frequent throughout Massachusetts.
Temperature During Fall in Massachusetts
During fall, daily high temperatures decline by 30°F, from 77°F to 47°F, with temperatures rarely falling below 35°F or reaching 86°F. Low temperatures fall by 28°F every day, from 62°F to 34°F, hardly falling lower than 23°F or exceeding 70°F. In Massachusetts, the temperature during fall declines steadily from 68 °F (+20 °C) to 35 °F (+2 °C).
Temperature During Winter in Massachusetts
January is the coldest month of the year in Massachusetts, with an average high temperature of 36 °F or 2.2 °C and a low temperature of 22 °F or 5.6 °C. During winter, temperatures rarely fall below 26-30 degrees Fahrenheit (-3..-1 degrees Celsius). When a strong wind picks up from the northeast in Massachusetts, temperatures can drop to as low as 17 °F (-8 °C).
What's the Perfect Length of Time to Spend in Massachusetts?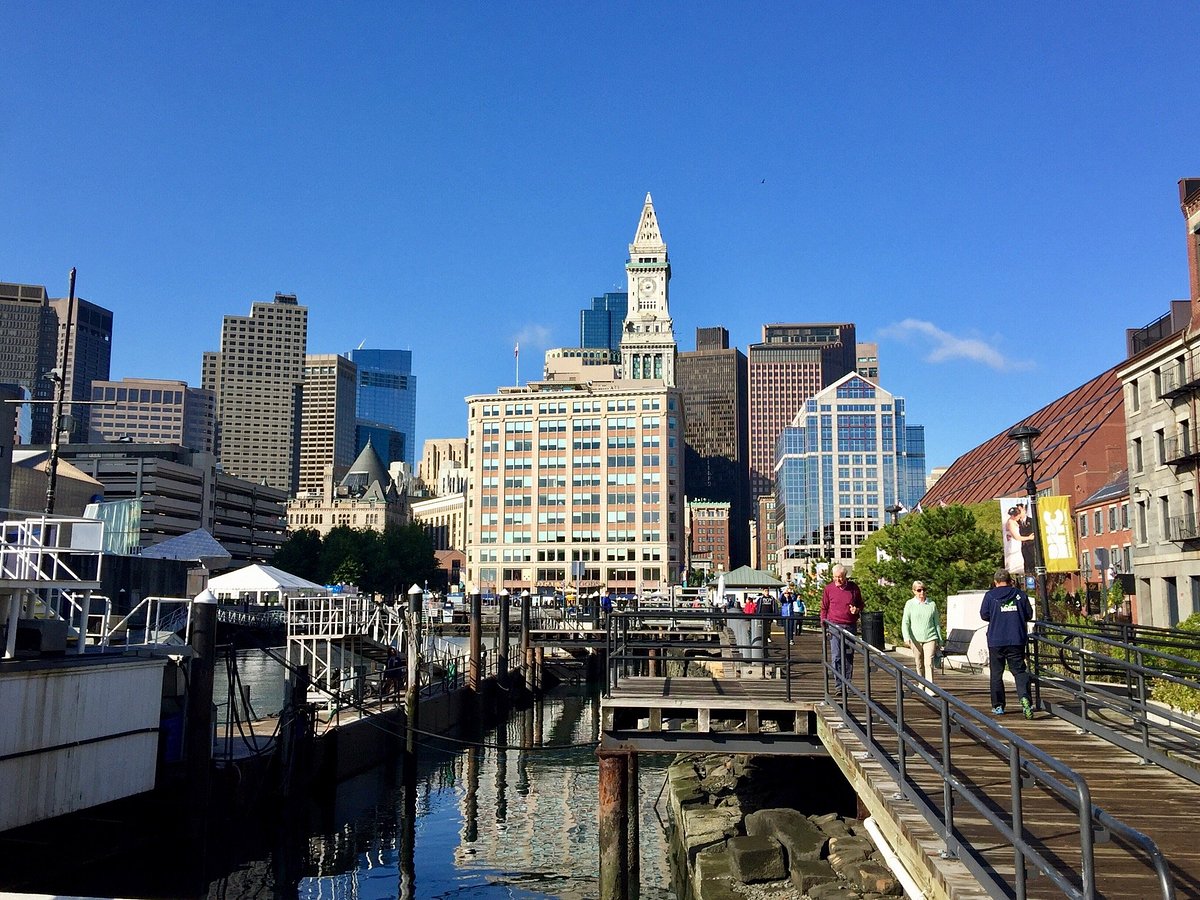 The perfect duration for your vacation in Massachusetts depends mostly on the list of things you want to do, places you want to visit, your budget, and the number of days you can easily spend on vacations. There is no exact number of days one needs to spend to have a great time in Massachusetts.
If you plan to visit the popular sites in Boston or beaches on Cape Cod, three to four days will suffice. However, Massachusetts is diverse, with many great options for tourists to explore and enjoy. If you want a good Massachusetts experience in which you can see the urban life of Boston and the rural life of towns like Concord, Charlemont, and Northampton, then a trip of around ten to twelve days will be perfect.
The Best Things to do with Kids in Massachusetts
Massachusetts is known for having many kid-friendly activities and places for families to take their kids. These places aren't just for kids; adults can also enjoy them. So, if you are planning on visiting Massachusetts with kids, you need to add these to your list of places to visit.
Animal Adventures Family Zoo and Rescue Center
Zoos are well-loved by most kids, so the Animal Adventures Family Zoo and Rescue Center will be a fun experience for your kids. It is a family-run facility that takes pride in caring for exotic animals with nowhere else to go. It started out as a small rescue center for exotic animals. Animal spectacles are held three times a day, and some of the animals on display include wallabies and fennec foxes. The show provides an informative introduction to visitors about the resident animals.
For an additional fee, guests can also spend one-on-one time with the exotic animal of their choice. The Zoo offers an entertaining "Zookeeper for the Day" activity if your children are looking for something to keep them occupied throughout the day. The great thing about visiting the Animal Adventures Family Zoo and Rescue Center is that its entrance fee goes to help and rescue animals in dire situations.
Buttonwood Park Zoo
If you're looking for a place that will only take up part of your day, the Buttonwood Park Zoo is a fun place to take your kids. Within an hour, you can visit the entire Zoo. In the center of Buttonwood Park, it covers seven acres. The Association of Zoos and Aquariums has given it full recognition as a beautiful zoo. The Zoo is home to approximately 240 species, including Asian elephants, red pandas, cougars, eagles, seals, otters, South American primates, and various birds. This is even though the Zoo is so small.
Visitors are free to explore the Zoo at their own pace, and several times per day, the zookeeper talks about particular animals. Children can also enjoy carousels and train rides. Children love the Zoo's train ride and carousel, and every Monday, the Zoo puts on a live show and puppet show for kids, so make sure you visit the Zoo on Monday.
New England Aquarium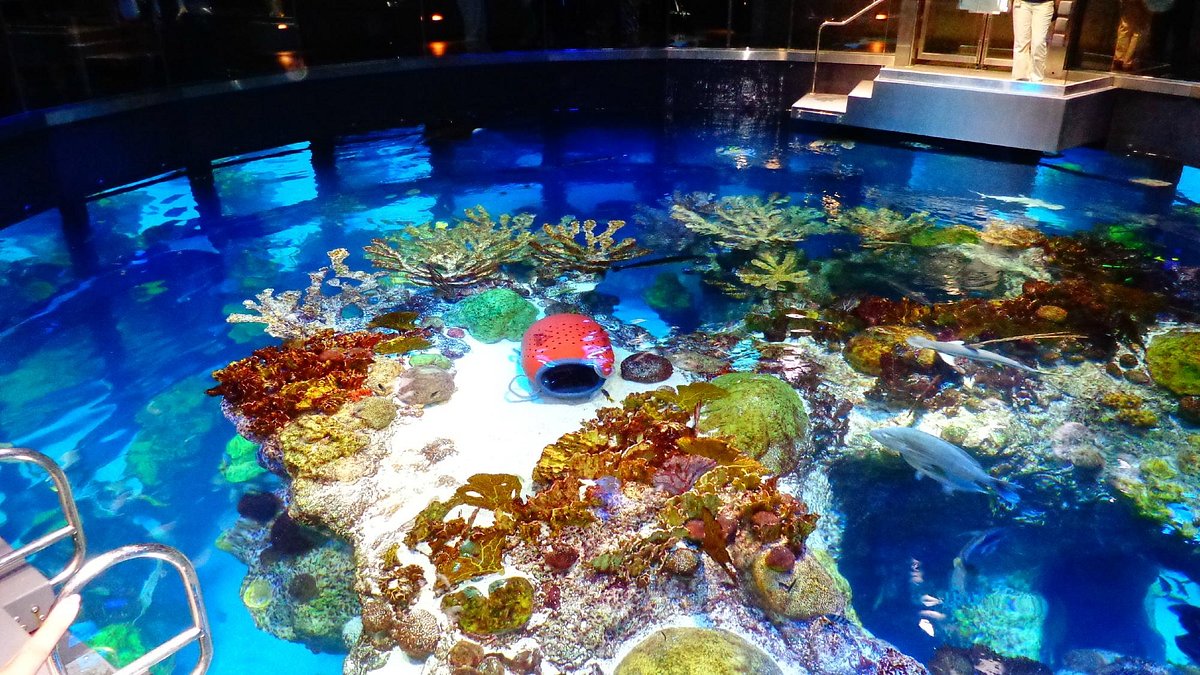 One of Boston's most popular tourist attractions is the New England Aquarium on Central Wharf. It's easy to see why. Due to its world-class displays, it is undoubtedly one of Massachusetts's best family attractions. The aquarium has numerous displays that feature more than 800 aquatic creatures, so if your kids are interested in aquariums, marine life, and underwater animals, then it will be a great place to spend the day.
The main attraction at the aquarium is a huge tank that was made to look like a Caribbean reef. It is surrounded by a stairway that lets people see sharks, stingrays, and colorful fish from different levels. A penguin display covers the tank's bottom, and there are other prominent animal galleries like the jellyfish room, the captivating New England tide pool, and the Thinking Gallery, which has old and rare fish. Additionally, there is an IMAX cinema that shows movies on the water.
Hyannis Whale Watcher Cruises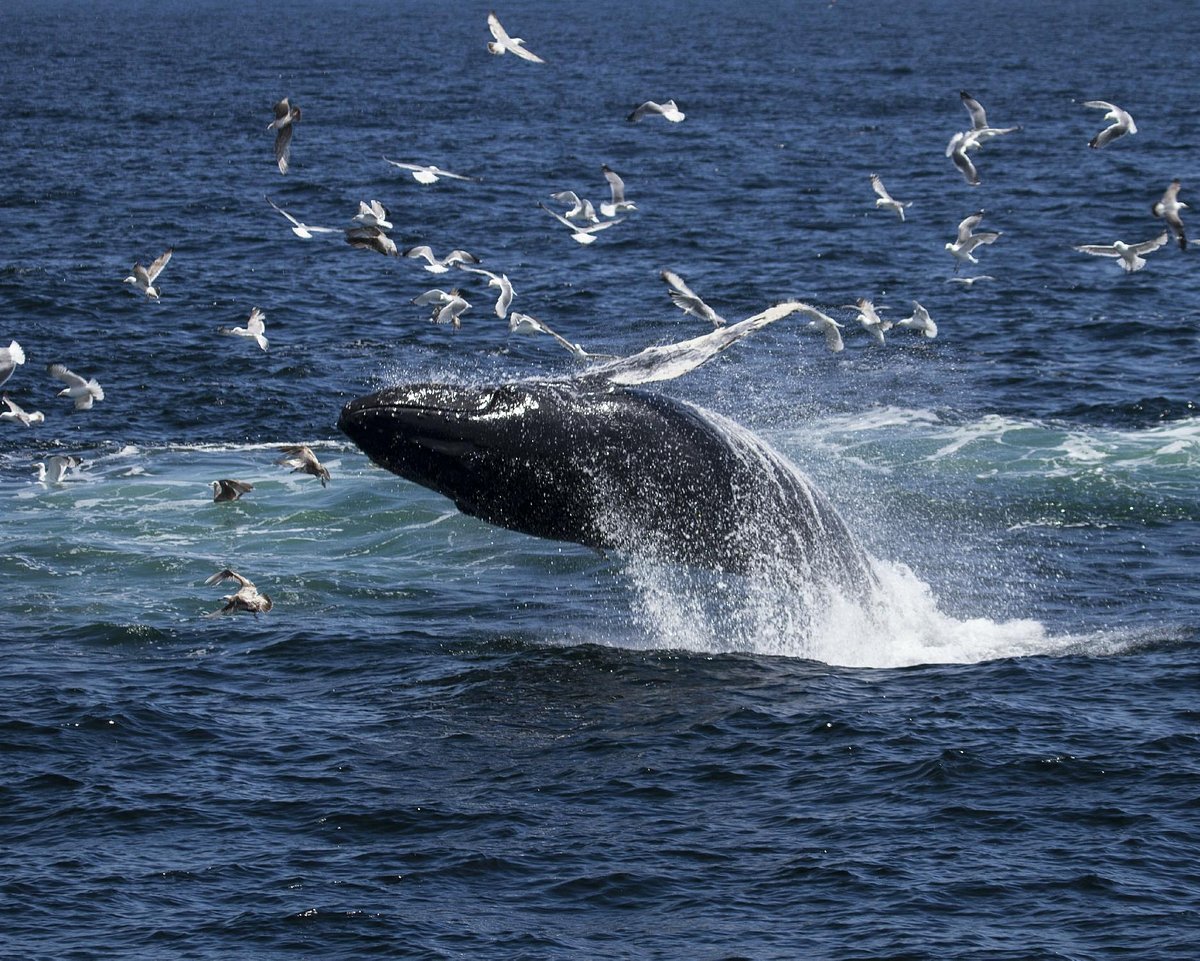 Take your kids to Hyannis Whale Watcher Cruises if you want them to have an incredible adventure in Massachusetts. One of the most exciting things to do in New England is to take a Hyannis Whale Watcher Cruise to the Stellwagen Bank National Marine Sanctuary to see the friendly whales off Cape Cod.
There are a lot of chances to see white-sided dolphins and finback and humpback whales on this three-hour excursion. Even better, the professional experts at the Whale Center of New England provide a fascinating and in-depth narration. The company has reported over 90% of sightings. Before the whales head south for winter, tours run from mid-April to the end of October and last from three to four hours.
Cape Cod National Seashore
There is no way that a trip to Cape Cod National Seashore is not one of the top Massachusetts vacation spots for kids. This iconic New England destination offers families a tranquil and delightful escape with nearly 40 miles of beaches. It also has museums that teach kids a lot about history and are fun to visit.
With six swimming beaches, stunning lighthouses, and numerous historic landmarks along 40 miles of the Atlantic coastline, the Cape Cod National Seashore is a mecca for beach bums, nature lovers, history buffs, and sea worshippers. In addition, it provides a selection of low-cost and free activities for children, including kayak excursions, wildlife viewing, and hiking.
Springfield Science Museum
If your kids are into science, then include Springfield Science Museum on your list. When your kids visit the Springfield Science Museum, they will be surrounded by physical and natural science wonders. It includes four world-class museums dedicated to art, history, and science, as well as the Dr. Seuss National.
Memorial Sculpture Garden. Natural Science, Anthropology, and Physical Science have permanent collections at the Science Museum. It has a great natural history, mainly of gems, minerals, animals, and dinosaurs. With permanent exhibits that will both excite and educate, this museum will keep everyone in your family entertained for a few hours.
Salem Witch Museum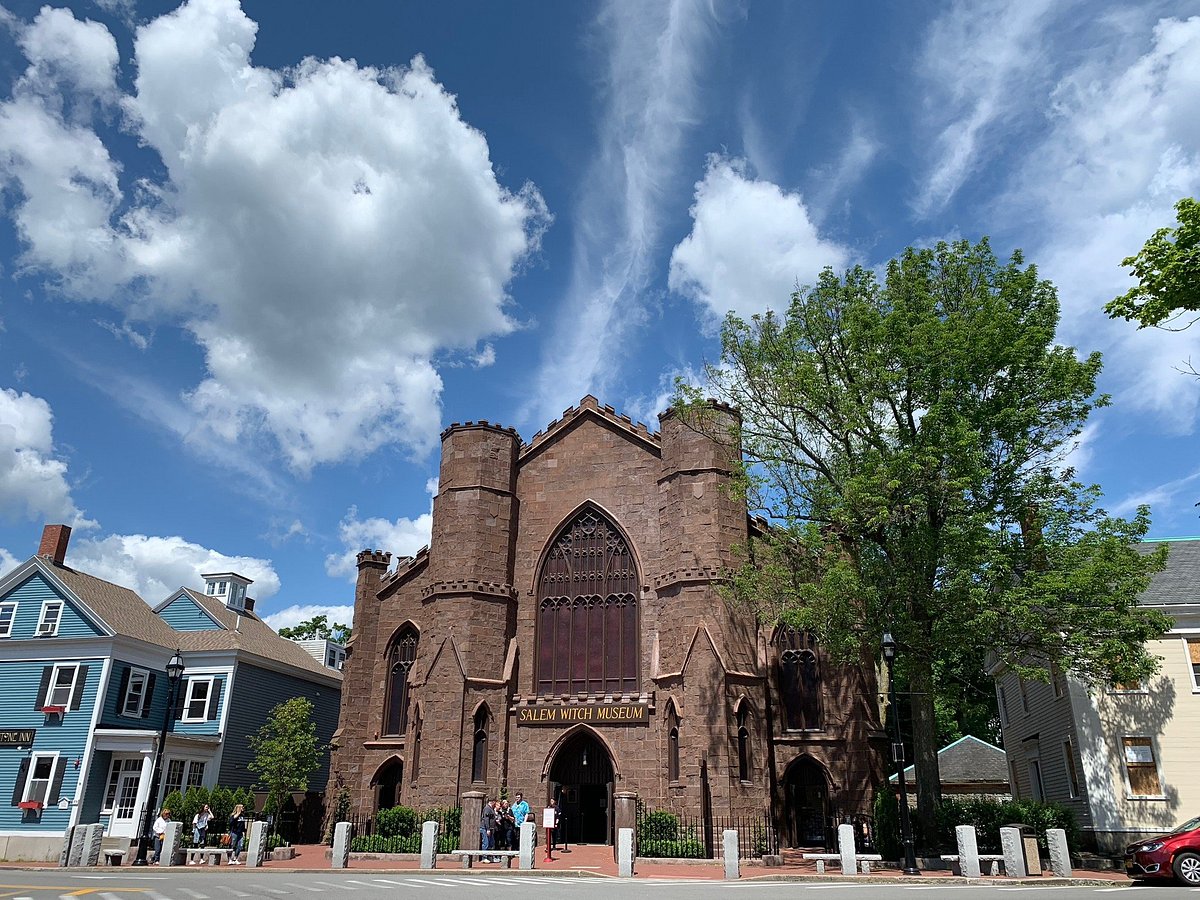 The infamous Salem Witch Trials took place several hundred years ago, near the end of the seventeenth century. However, the Salem Witch Museum lets visitors go back in time and learn everything there is to know about this gloomy period of history. The narrative is well-retold in this charming, kitschy museum.
The main attraction at the museum is a dramatic history lesson that lets visitors experience the Salem witch-hunt's web of deception and intrigue through thirteen life-size stage sets, characters, lighting, and narration. In addition, a gallery teaches visitors about many aspects of witchcraft and history. Except for Thanksgiving, Christmas, New Year's Day, and January, the museum is open all year. It has additional hours during Halloween in October when it is busiest.
Six Flags New England
Six Flags New England is a great option to take your kids to a place full of excitement and fun. There are plenty of family-friendly activities there. However, if you want a great time, you should avoid going on weekends or during peak hours, when it gets very crowded.
There is something for everyone at Six Flags New England, from adrenaline-pumping thrill rides to more standard amusement park rides. It includes over one hundred rides. There are thrilling rides, a water park, world-class performances and entertainment, one-of-a-kind shopping and dining, and a lot more at Six Flags New England. In addition, the amusement park's shows and character meet-and-greets provide excellent entertainment.
Cape Cod Children's Museum
With toddlers and young kids, this museum should be at the top of your list of places to visit in Massachusetts. A non-profit organization runs the 8,000-square-foot Cape Cod Children's Museum, built to encourage hands-on learning. In addition to a play castle, a life-size tree house, a pirate ship, and a music room with instruments to play, there are approximately twenty interactive exhibits for children to enjoy.
Various activities, such as sing-along sessions, painting lessons, and STEM-related crafts, are offered throughout the week. This museum's numerous hands-on exhibits, from the Puppet Theatre to the Toddler Play section, make learning extremely entertaining. Experiment stations demonstrating scientific principles and role-playing environments with costumes and equipment are available. Additionally, it has some games and exercises that improve your children's physical and motor skills.
Berkshire Museum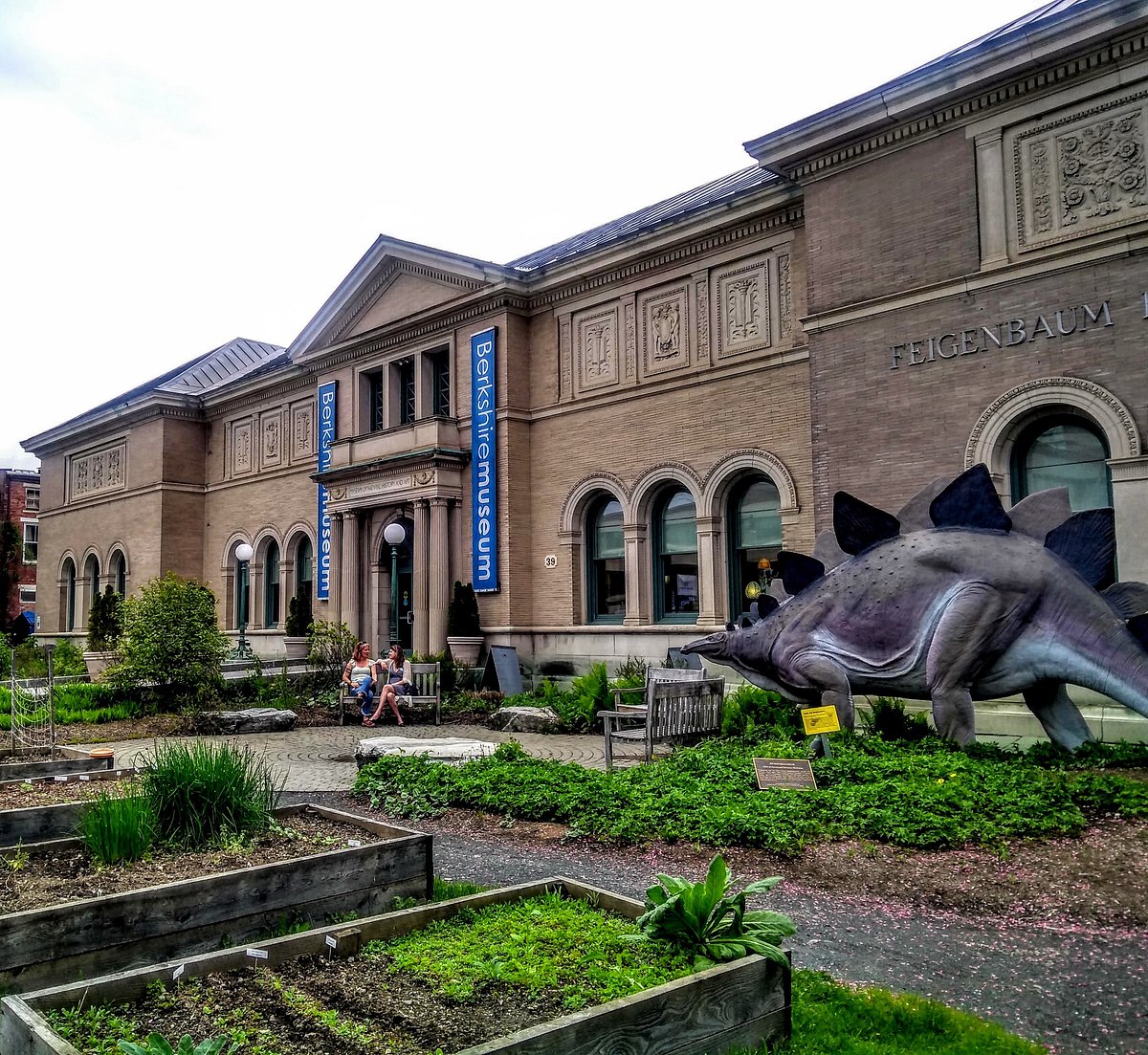 When in Massachusetts, learning about history and visiting museums is a must. The Berkshire Museum, founded in 1903 by a local businessman, is a museum of art, natural history, and ancient civilization. A genuine Egyptian mummy, a range of ancient Mediterranean jewelry, and a chamber full of specimens of local animals, some mammals, such as cougars and insects, and a large variety of rocks are among the highlights of the collection, which is constantly developing.
The Curiosity Incubator show, which explores the story of human existence through comprehensive exhibitions like a multicultural dining table and a photo booth, is especially appealing to children. It is a great museum to develop an interest in history among kids. The museum also frequently conducts unique children's programs and activities, such as hands-on aquarium discovery sessions, pop-up play days, and storytelling pajama evenings.
The Best Family Hotels & Resorts in Massachusetts
Accommodation is extremely important when taking any trip. Massachusetts has many great hotels and resorts where you can stay with your family. There are luxury hotels and affordable ones too. We are mentioning the best hotels and resorts in Massachusetts for you in this list. These hotels differ in prices, so you can pick one that is best suited for you.
Luxurious Hotels and Resorts
Intercontinental Boston, Boston
Chatham Bars Inn, Chatham
Mandarin Oriental, Boston
Mirbeau Inn & Spa Plymouth, Plymouth
Beauport Hotel, Gloucester
Affordable Hotels and Resorts
HI Boston, Boston
Cape Sands Inn, West Yarmouth
Motel 6 Framingham, Framingham
Lakeside Inn, Wakefield
Elm Hotel, Westfield
What's the Average Cost of a Hotel in Massachusetts?
The average cost of a hotel in Massachusetts depends on various factors such as the city, the neighborhood, the facilities and services provided by the hotel, and the time you are going. Hotels are more costly during holidays than the rest of the year. But on average, hotels in Massachusetts cost around $187-$205 per night.
The Best Places to Eat with Kids in Massachusetts
Massachusetts offers an amazing variety of places you can dine with your family. Some of the best places to eat in Massachusetts that should be on your list are:
Legal Seafood, Boston
Brewer's Fork, Charlestown
Keltic Kitchen, West Yarmouth
CornerStore, Chatham
Gibbet Hill Grill, Groton
The Munich Haus Restaurant, Chicopee
Red Rose Pizzeria, Springfield
The Friendly Toast, Dedham
Wee Packet, Dennis Port
Ledger Restaurant, Salem
The Lobster Pot, Provincetown
Luau Hale Restaurant, Lenox
Rio Brazilian Steakhouse, Plymouth
Giulia, Cambridge
Redbones, Somerville
The Best Day Trips from Massachusetts That the Whole Family Will Love
Going to Massachusetts and not having day trips is impossible. It would be fun to visit many places in Massachusetts with your families, and taking day trips to them is the way to go. Some of the best day trips to take with your family are:
Enjoy the Gloucester Beach
Visit Canobie Lake Park
Sutton Hills Waterfall Campground
Lower Berkshires Waterfall
Cape Cod Lavender Farm
Great Wolf Lodge Waterpark
Trip to Deerfield
Hike on Monument Mountain
Eagle Street Beach Party
Thunderbolt Mountain Coaster
How to Get Around Massachusetts During Your Vacation?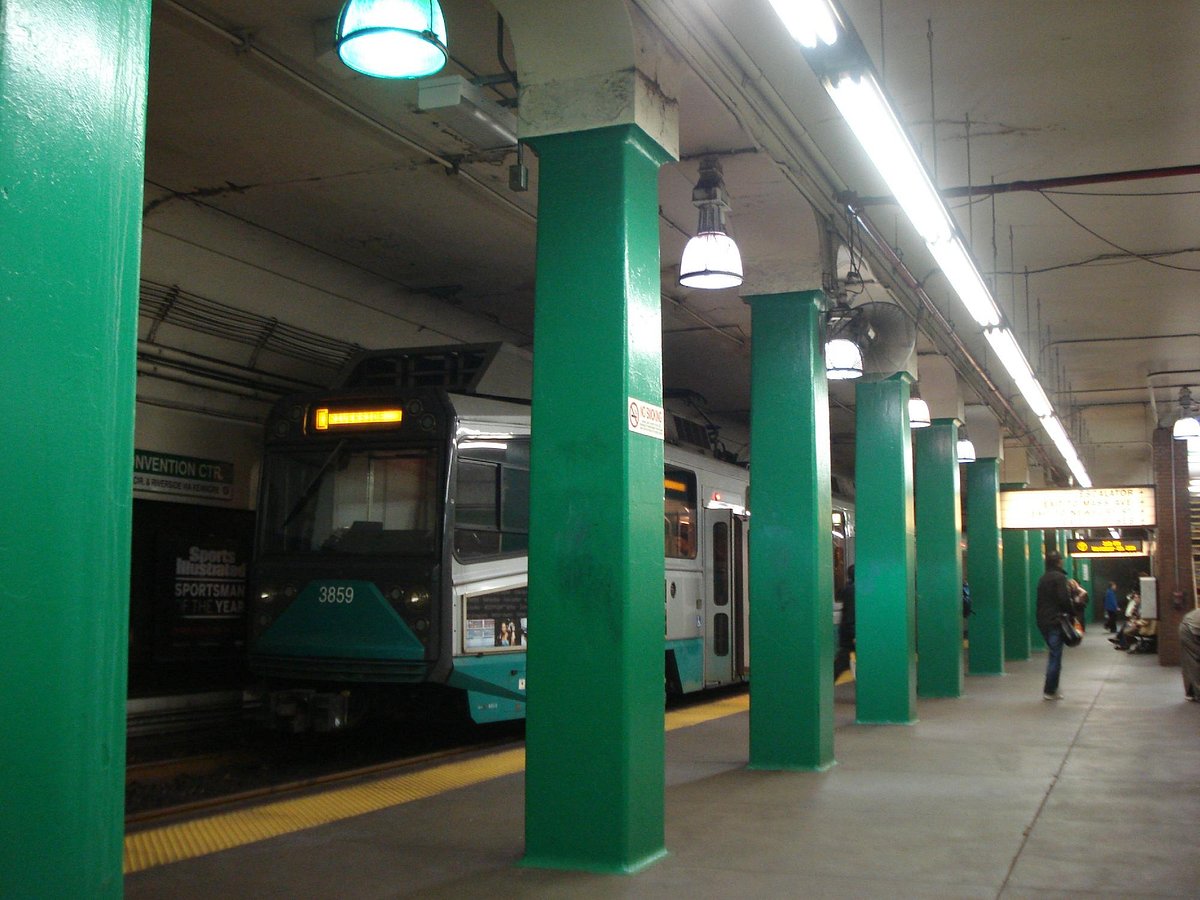 There are many options available in Massachusetts for one to get around. You can take taxis, or trains, rent a car, share taxis, or travel through public transportation. If you want to travel to a different city, you can easily travel between the cities by train, ferry, or bus.
To get around a city, you can rent a car. It can be a costly option, but it comes with great convenience. You can visit anywhere you want at any time with great ease with your family. If you are looking for a cheaper option, you can take taxis but the more taxis you take, the costlier it gets so you will always be stressed over that.
Another good option is ride-sharing through services like Uber or Lyft. There are also public transports that can get you around. However, ride-sharing and public transport might not be convenient, though they are cost-friendly.
The Best Ways to Get to Massachusetts for Your Vacation
There are many options for anyone who wants to get to Massachusetts. You can go to Massachusetts by plane, car, bus, and train. It depends on your budget and your preference.
Planes can be convenient as they take less time to get you somewhere, but they are costly. Buses and trains take long hours but are good options when you are tight on budget. Another convenient yet affordable option is by car. You can get by your car or rented car while enjoying the long drive to Massachusetts.
5 Top Tips for Staying Safe in Massachusetts When Visiting with Kids
Massachusetts is a family-friendly place, so you don't have to worry about your and your family's safety, but there are still some things you should keep in mind while visiting.
Before going to any place with your kids, do your research. Make sure that the place is kid-friendly and safe for your kids.
Teach your kids about protective measures. As they are going to a different place, make sure you tell them what they can expect and, if the kids find themselves in an emergency, what they should do.
Don't leave your kids unattended anywhere. Keep an eye out for them the whole time. There are also trackable devices that you can make your kids wear.
Take medical kids with you. Kids tend to get hurt when playing. Having a medical kit to treat bruises and cuts is important.
Avoid alcohol while supervising your kids.
Conclusion
Massachusetts is an amazing destination for a family trip. It offers a variety of enjoyment for people of all ages and preferences. Before planning the trip, make sure you have thoroughly researched everything, as you can only be safe with kids.
More about our TFVG Author