Regular work routines can be exhausting, not only for adults but for kids as well. To escape the grinding routine, most families head out to different places. Spending a family fun week at a good vacation spot can do wonders for your well-being.
Most families find it difficult to choose a refreshing holiday spot. If you are one of them, we are here to help you make your upcoming family vacation the best one!
New Jersey can be your next relaxing getaway. It is one of the most family-friendly states in America. Moreover, it has several different places worth visiting. The only bad thing about it is that you won't be able to visit all the amusements in a short trip.
So pack your bags and get ready to visit New Jersey with us. You'll get the most out of your time spent exploring thanks to our tour guide!
4 Reasons Why New Jersey is the Perfect Family Vacation Destination
You don't need to find a reason to visit a place known for beautiful beaches, exquisite nature, aesthetic towns, and friendly people. Yes, you can find it all in New Jersey. It is why it is the perfect place to spend your family vacation. If you are still unsure about your visit, here is everything you need to get convinced.
Rich In Art
If you truly admire art, Grounds For Sculpture (GFS) will be the perfect place for you. It is a sculpture park located in Hamilton, New Jersey. You will find a collection of 270 different sculptures here, all carefully carved by well-known sculpturists.
You can attend multiple events here, do shopping, eat and cherish the gigantic sculptures. In short, it is a perfect place to enjoy and learn simultaneously.
Breathtaking Beaches
The best thing about New Jersey is that you can find a large array of beaches to visit. As mentioned above, the state is known for its beautiful beaches. You can start with Wildwood Crest beach. It is a point of attraction for thousands of tourists.
Wildwood Crest beach is a clean, well-maintained, white-sand beach. You can find multiple hotels to stay in here. While staying here, you can enjoy long peaceful walks with your family.
If you are looking for a good-food-beach, you can visit Ocean City Beach. The environment is completely family-friendly here. You can find the best local New Jersey food here.
If you want all the fun in one place, Atlantic City beach is the perfect place for you. The beach is mostly crowded with locals and tourists. It is because Atlantic City offers a lot. You can find Atlantic City casinos, restaurants, shopping spots, and different fun activities here.
There are several other beaches you can visit in New Jersey. Each seaside offers a unique feeling and fun aspect. So, you can choose the most appropriate place according to your taste.
Exquisite Nature
There is another thing New Jersey is famous for – its raw nature! If you and your family love spending holidays close to nature, New Jersey is for you. The state consists of multiple natural and man-made parks. Any time of year is perfect for a trip to this stunning natural destination. The state offers four beautiful seasons. So, you can visit anytime in the year and experience nature showing its beautiful colors.
More Than Just Nature
If you think all you can find in New Jersey is nature, you are wrong here! New Jersey is as established as any other American state. You can find several fun things to enjoy with your kids.
Firstly, you can visit New Jersey's amusement parks. The state is full of these, each offering a different and enjoyable theme. For instance, Six Flags Great Adventure theme park will offer you a Looney Tunes theme park. If you don't want to spend a fortune on amusement parks, Keansburg Amusement Park, a Jersey Shore park, can be the best place. It will let your kids enjoy roller coasters, bumping cars, etc. at cheap prices.
Secondly, you can visit places like the Turtle Back Zoo and Adventure Aquarium. These places will educate and entertain you at affordable rates.
When's the Best Time to Visit New Jersey with Kids?
Although New Jersey is a state rich in nature and seasons, it is best to visit it between May to September. It is because these months offer the perfect weather. The state isn't too cold for long walks and not too hot to draw all your energy.
The weather in New Jersey is very pleasant during these months. Visiting New Jersey before May can be irritating because of all the rain in the state. However, if you are visiting the state in May or June, you will find the perfect summer. The temperature does not usually go below 70 degrees Fahrenheit in May. As the months proceed, the temperature rises to an average of 100 degrees Fahrenheit. So, you can find warm weather till September.
As New Jersey is a state of beaches, May to September is the best period to enjoy true nature. You will be able to experience the fun associated with the boardwalks. Moreover, the spring season in New Jersey is also breathtaking. So, you will be able to experience the true colors of Mother Nature in New Jersey during these months.
What's the Weather in New Jersey Across the Year?
You will experience a wide spectrum of temperatures throughout the year in New Jersey. The summer season lasts from May to September.
During this time, the weather is humid and wet. You will experience a good amount of warmth during this time of the year. It is the perfect time to visit beaches and enjoy warm nights.
The state experiences cold winds and snow in the winter season. The winter season begins after September. You will start noticing visible changes in temperature at night.
The overall weather of the state throughout the year is cloudy. The average temperature range is 26 – 86 Fahrenheit. July is usually the hottest month of the year. The temperature in this month is usually up to 86 degrees Fahrenheit or one to two degrees above it.
If you want to experience the winter season, January is perfect for it. Sometimes the temperature gets as low as 12 degrees Fahrenheit in the winter. However, usually, the temperature only reaches 26 degrees Fahrenheit.
What's the Perfect Length of Time to Spend in New Jersey?
The place is full of different types of amusements. From the beaches to theme parks, there is a lot to enjoy. It is nearly impossible to cover every single spot in such a short time. Hence, whenever you plan on spending vacations in New Jersey, extend the plan for at least 2 weeks.
New Jersey is a small state. You can easily drive around the entire place in three to four days. However, the worthy places it offers need a good amount of time. Hence, you should be spending at least one to two weeks here. The state has so much to offer. You can visit different beaches, Delaware Water Gap, Liberty Science Center, Adventure Aquarium, and so much more. So, when you plan on spending vacations in New Jersey, make sure you are covering every good spot.
The Best Things to do with Kids in New Jersey
New Jersey is an amazing vacation spot for kids. The place is full of places specially designed to create a suitable environment for kids. For instance, some beaches and boardwalks do not serve alcohol.
So, if you are planning on taking your children to New Jersey this vacation, here are a few things you can do:
Visit Liberty Science Center
Liberty Science Center LSC is an amazing place for children. Firstly, the place has a huge collection of live animals. You can see different species of multiple animals here. Secondly, the place offers different types of activities for kids. From rock climbing to exploring unique structures, and building skyscrapers to investigating new technological facts, the place is so much more than just fun.
Your kids would be able to learn different concepts of science, technology, and engineering here. They can perform experiments and watch interesting videos. Moreover, the place has a good amount of space for kids to run freely.
Explore Adventure Aquarium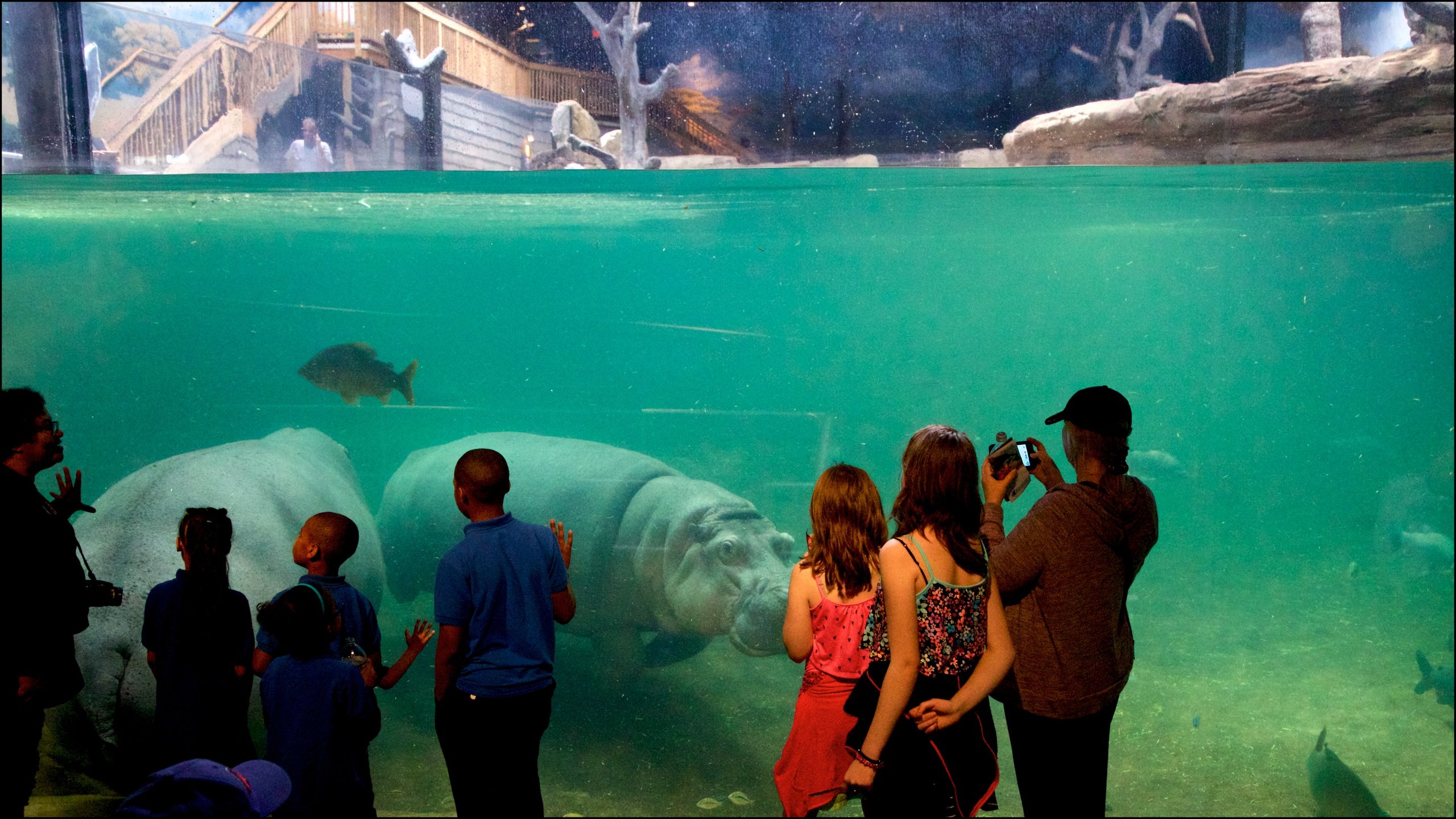 Located in Camden Waterfront, the aquarium offers one of the largest collections of animals in the world. The aquarium has about 15,000 aquatic animals. Some of the aquatic animals are extremely unique such as zebra sharks, hammerhead sharks, etc.
The best part about Adventure Aquarium is that it is a member of the Association of Zoos and Aquariums AZA. It means that the place is safe to visit with your children. All the animals are taken special care of and the environment of the aquarium is super family-friendly.
Enjoy Turtle Back Zoo
Opened in 1963, the Turtle Back Zoo offers 40 different species of animals. The zoo is spread on 20 acres of land and has a collection of more or less 850 animals. If you are planning on visiting this zoo, spare at least three to four hours to completely explore it.
The zoo offers much more than just animals. You can enjoy mini golf, train rides, zip lining, and multiple other fun activities here. The place offers fun sports for people of all age groups.
Experience Parasailing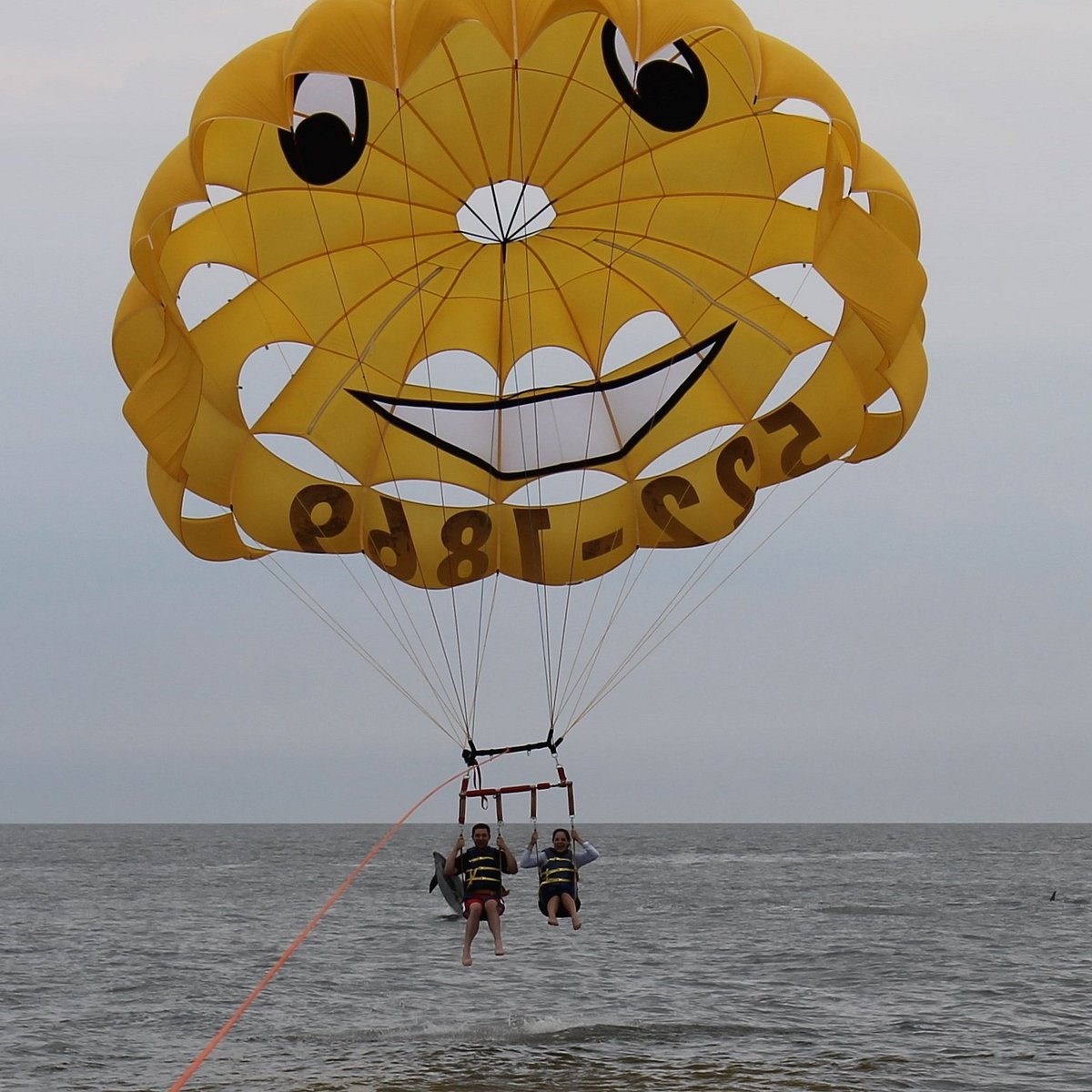 Vacations in New Jersey are incomplete without Atlantic City. The place offers everything from good food to a breathtaking view. So while you are in Atlantic City, don't forget to experience parasailing.
With a boat ride of one hour and 30 minutes, you can enjoy a refreshing time in the water. Between this ride, you can experience parasailing for 15 minutes. The ride can take you to a height of 250-500 feet. You can capture the most amazing view of your life, right here in Atlantic City!
Enjoy Food at Hard Rock Cafe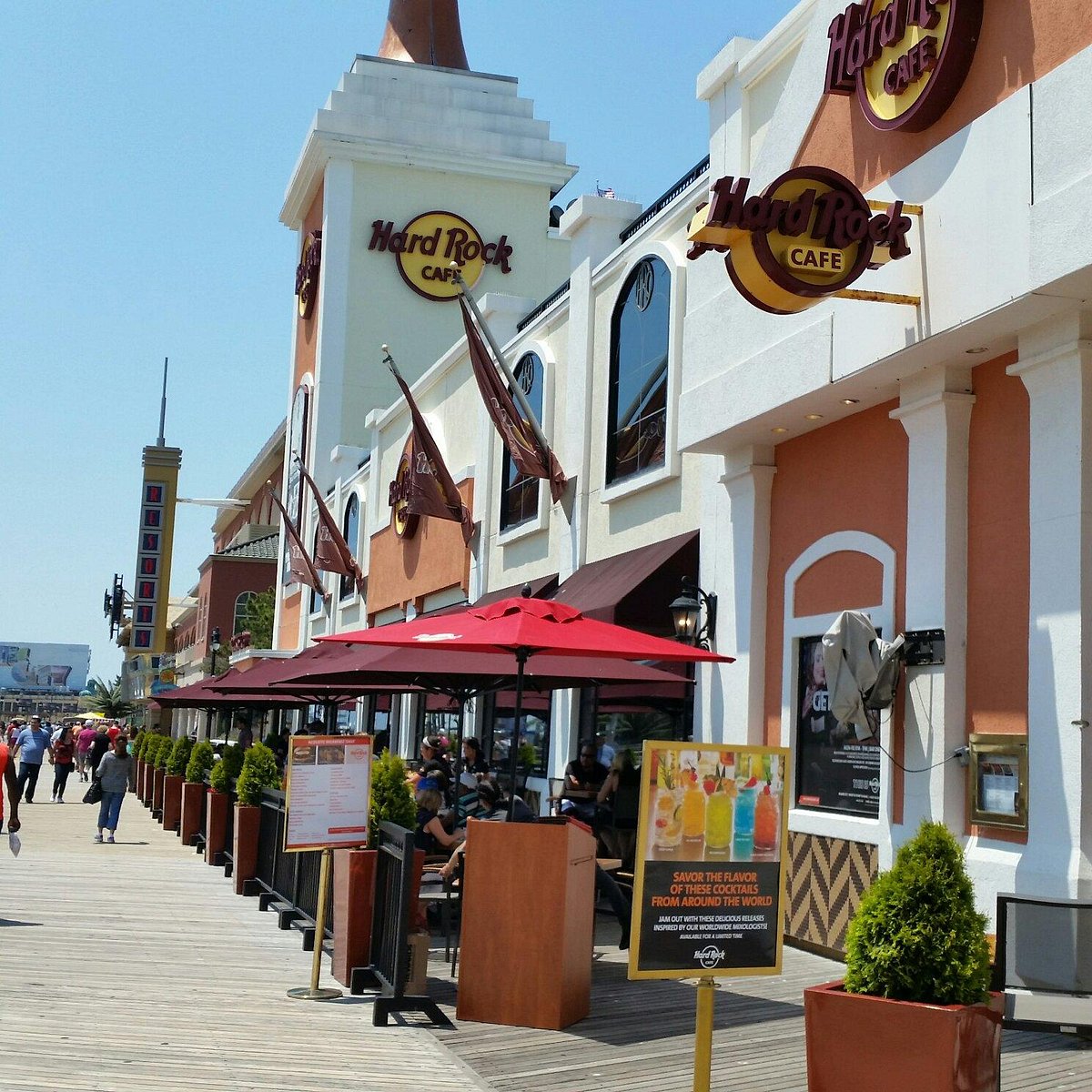 If you are searching for the best food in New Jersey to relish family, once again, Atlantic City has you covered. The cafe is one of the most well-known food places in the world. Firstly, the place offers a VIP menu. You can treat yourself to different types of mouthwatering food combinations. Secondly, the place offers live entertainment. The best part is that there is a separate kids' menu here. So, your kids can enjoy the vibrant environment and food at the same time.
The Best Family Hotels & Resorts in New Jersey
If you want to experience the true essence of New Jersey, here are some hotels and resorts that should be at your fingertips:
Atlantic City Hotels
Our guide to the best family hotels and resorts will be incomplete without mentioning Atlantic City. The place offers a wide collection of excellent hotels and resorts. If you want to have a premium experience, go for Harrah's Atlantic City Resort. The resort is famous for its clean environment and wonderful view. It is worth the money!
Secondly, you can book the Caesars Atlantic City Hotel. The place is a five-minute walk away from the boardwalk. So, you can enjoy food and other activities in a close radius.
It is to be noted that the place has an on-site casino and an adult-only swimming pool. So, if you are visiting with your kids, the hotel might not be the best place to stay.
You can find many other hotels and resorts in Atlantic City. A little exploring can get you a resort with low rates and a family-friendly environment.
Jersey City Hotels
You can find excellent resorts and hotels at reasonable prices in Jersey City. For instance, Ramada by Wyndham is a perfect place to stay with your family. The place provides a smoking-free environment. The best part is that the Ramada Hotel is situated in the heart of New Jersey. So, you can easily explore different areas of the state. The place is only one block away from the New Jersey Path train station. So, it is easy for tourists to catch the train and visit new places.
If you want a premium place in Jersey City, you can go to Residence Inn by Marriott Jersey City. The place is preferred by tourists because of its friendly environment. You can get free breakfast and free WiFi here. Moreover, there is no restriction on bringing or keeping pets. The resort boasts its luxury interior and extravagant features for tourists. The place has its own gym, meeting rooms, and tennis court. In short, you and your family can completely enjoy your stay here.
Hotel LBI (Long Beach Island)
If you want an all-in-one place hotel, Hotel LBI is perfect for you. The hotel offers premium luxuries to tourists. You can choose between the penthouse and studio suites. All the suites consist of spacious kitchens, restrooms, living rooms, and bedrooms. Moreover, you can enjoy an exquisite sunset on the rooftop. The hotel also has an indoor pool and spa for tourists to relax in their leisure time.
What's the Average Cost of a Hotel in New Jersey?
Different hotels are available at different prices in New Jersey depending on the features they are offering. Hotels like Marriott and Ramada are relatively expensive. However, if you want to experience a good stay at affordable prices, it is not impossible.
On average, you can find a good hotel in New Jersey in the range of $28 -$40 per night. Almost all the hotels at good spots and with a friendly environment are available at this rate.
The rate of hotels also depends on the month you are visiting the state. The hotels are available at the cheapest prices from December to January. It is because the bookings are extremely low during these months. However, if you are visiting anywhere between May to September, you may experience a price hike in New Jersey. Especially in September and October, it is very expensive to book hotels.
The Best Places to Eat with Kids in New Jersey
Finding a good place to eat with kids can be hard. You have to choose a place with good food and an amusing environment to keep the kids entertained. So, if you are searching for such a place in New Jersey, here is a little help.
Clinton Station Diner
The Train-themed restaurant is famous for its unique style. The place catches kids' attention as you choose to sit in a train car and enjoy your food. You can also sit in one of the main rooms. A train model is available in each room for kids to play.
The place is not famous for its style. The food served is also up to the mark. The menu has different types of cheesecakes loved by tourists. The restaurant also serves excellent giant burgers.
Chuck E.Cheese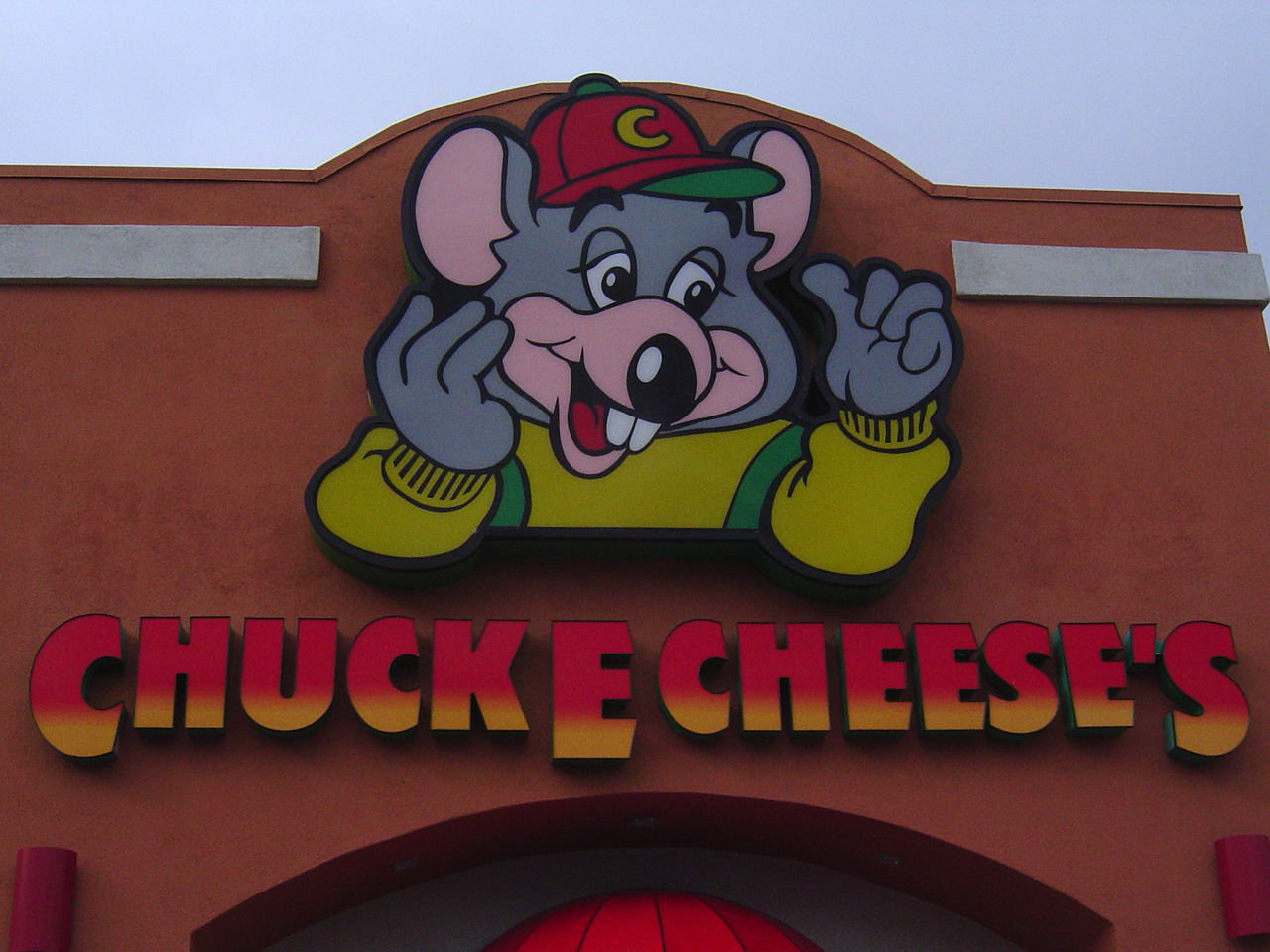 Chuck E. Cheese is a popular family restaurant and entertainment chain that offers a fun, casual atmosphere for kids and adults. Chuck E. Cheese is known for its arcade games, and play areas, featuring games and rides for kids of all ages. With bright, colorful decor and a lively atmosphere, Chuck E. Cheese is a popular destination for birthday parties, family outings, and other special events.
Medieval Times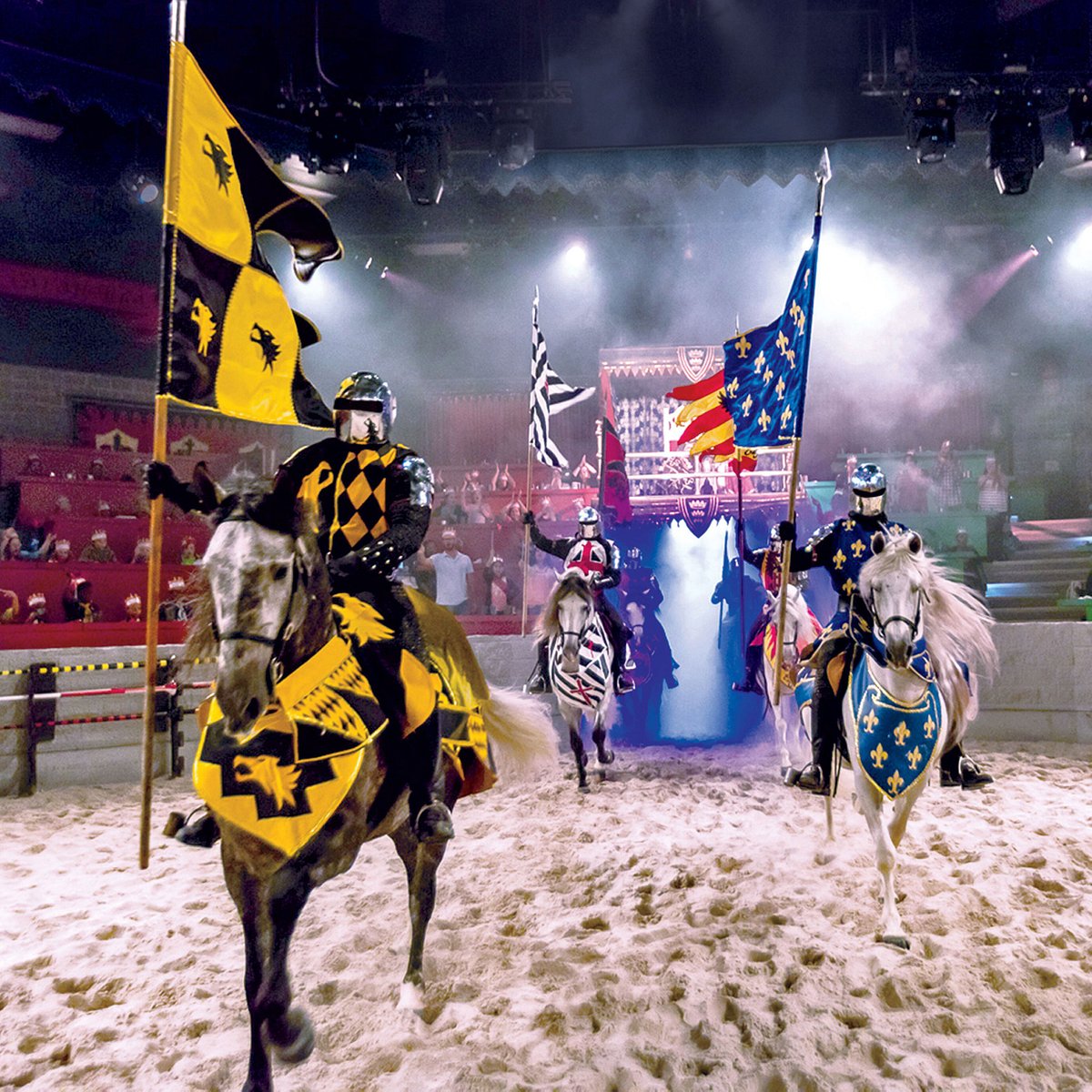 Medieval Times is a dinner theater located in Lyndhurst, New Jersey. It offers a unique dining experience that transports guests back in time to Medieval Spain. . The dinner show features a tournament between six knights, each representing a different kingdom, as they compete in various games of skill and combat. The menu includes a four-course feast served without utensils in true medieval fashion. The combination of food, entertainment, and historic atmosphere makes Medieval Times a popular choice for special events and family outings.
Oreo Cafe
If your kids are dessert lovers, it is the perfect place for you. Located in Paramus, New Jersey, the place specializes in sweet treats featuring the iconic Oreo cookie. The menu includes a range of desserts made with Oreos, such as milkshakes, ice cream sundaes, and cakes. You can choose different toppings for your desserts as well.
Moreover, adults can get a variety of coffees here as well. If you are visiting the place in winter, you can enjoy hot chocolate too. With a fun, family-friendly atmosphere and an extensive menu, Oreo Cafe is a popular destination for dessert lovers and families in the area.
The Best Day Trips from New Jersey That the Whole Family Will Love
New Jersey is an ideal place for day trips. To experience the state's breathtaking beauty and natural sceneries, one must go on a one-day trip. Here are some day trips that you can plan in New Jersey with your entire family.
Delaware River Scenic Byway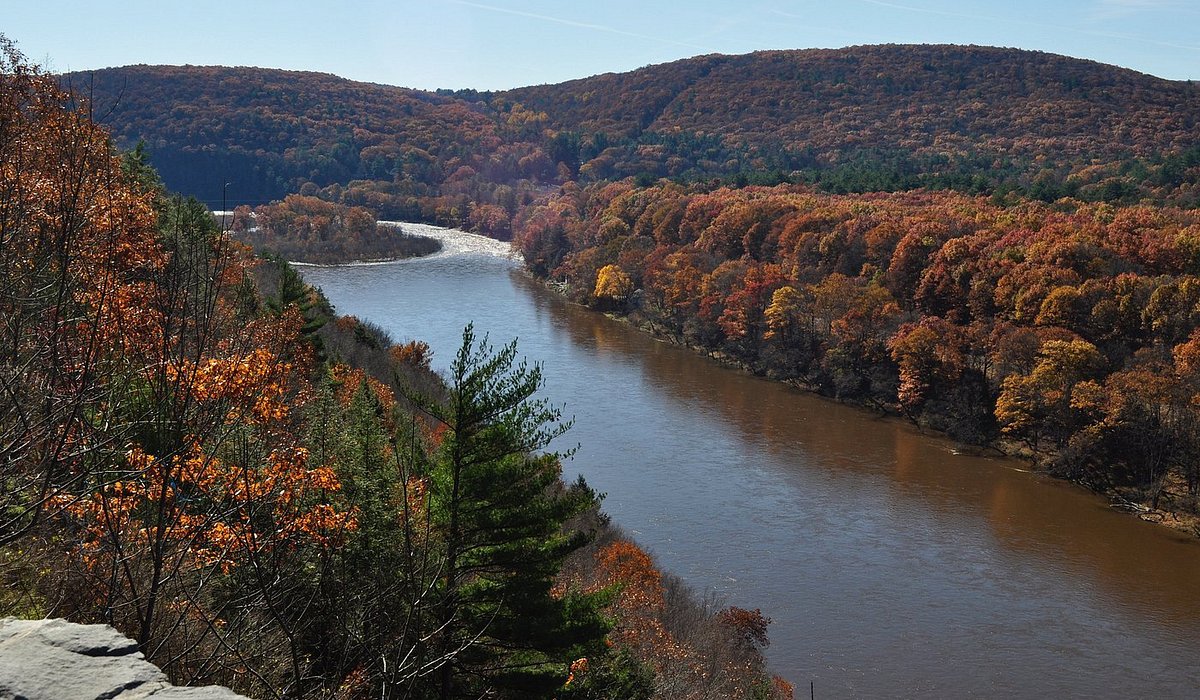 Do you want to experience natural beauty and history at the same time? Delaware River Scenic Byway can offer you both. The Delaware River Scenic Byway is a designated scenic drive along the Delaware River in New Jersey and Pennsylvania. It is the pathway where George Washington walked and many other war figures resided and rested.
The place has excellently preserved its beauty and history. Today, you can find museums, art galleries, restaurants, and shops here. Almost everything is designed in such a way that it narrates the place's story.
Delaware River Scenic Byway is a tourist attraction for many reasons. Photographers come here to capture the beauty of the area. Hikers come here to enjoy beautiful views while hiking. In short, the place catches the attention of everyone from artists to a layman.
So, if you are planning on a one-day trip, Delaware River Scenic Byway is an excellent choice. Your kids can play, run, ride bikes, and learn at the same time.
Cape May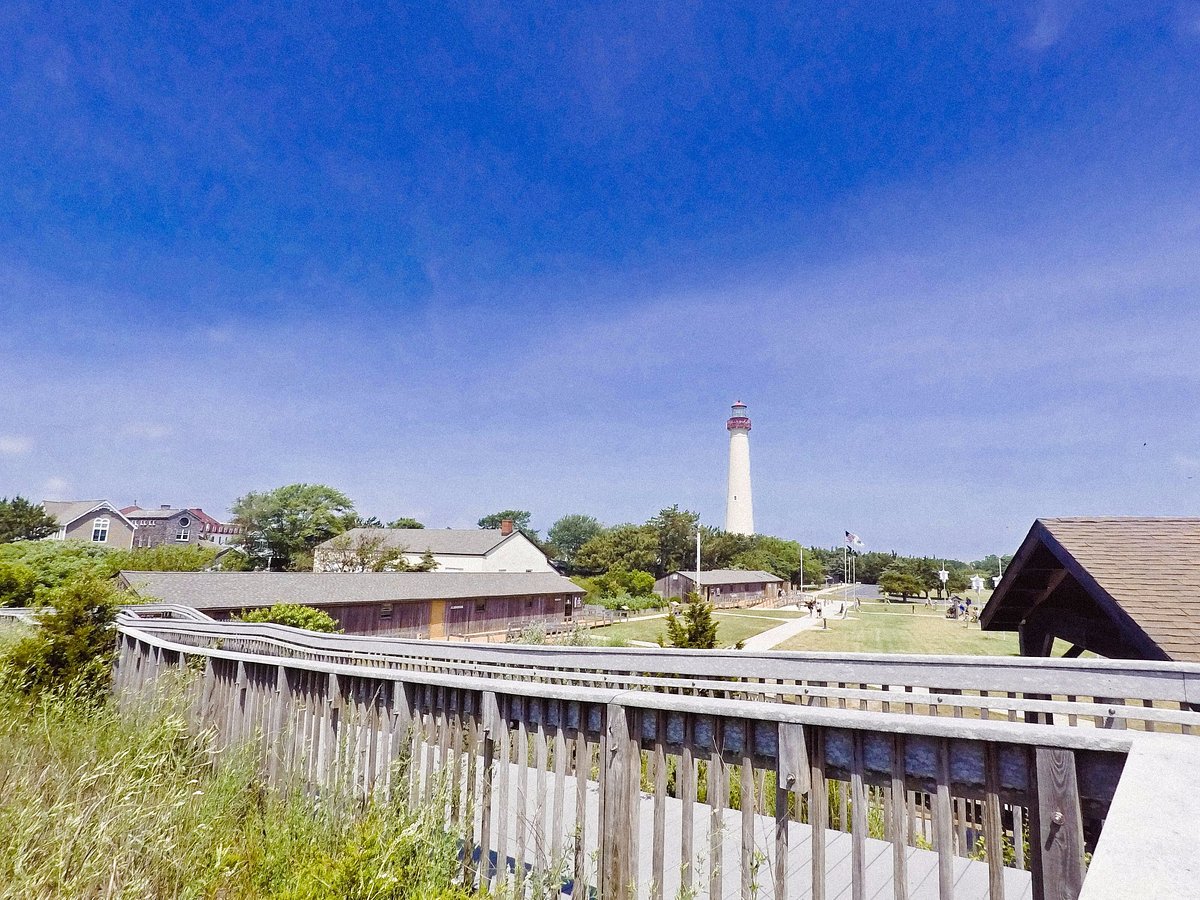 This destination is famous for its beaches. However, it has much more to offer. You can plan a one-day trip to Cape May and spend all day in fun activities without getting bored.
Cape May welcomes tourists throughout the year. However, it is best to visit the place in the summer.
The place is especially maintained for families. You can find restrooms and good food spots here in Cape May.
If you want a luxury dinner in Cape May, you still won't be disappointed. From cheap to expensive, every type of dining is available in Cape May.
The best part is that you can find shopping malls as well. So, you can spend a good time checking out different outlets. Other than all these things, Cape May offers multiple activities for kids as well.
So, you won't regret planning a one-day trip to Cape May. The place will keep you busy till night and you won't get bored even once. You can spend your day at beaches, shopping at different outlets, engaging in fun activities, and eating at restaurants with good views.
Seaside Heights
Seaside Heights is a popular beach town located on the Jersey Shore in New Jersey. Known for its boardwalk, amusement park, and vibrant nightlife, Seaside Heights attracts visitors from across the region and beyond. The place is popular among tourists traveling with their kids and families.
The town is home to a variety of attractions, including an amusement park with rides and games, several arcades, and numerous restaurants and bars. The beach is a popular destination for swimming, sunbathing, and other water activities.
You can spend an entire day on the boardwalk without getting bored. The environment is family-friendly and welcoming enough to cheer kids up. Music in the air, street food, and different amusements will surely capture your kids' attention. . Whether you're looking for a fun-filled family vacation or a weekend getaway, Seaside Heights is a popular destination with something for everyone.
How to Get Around New Jersey During Your Vacation
As the city is a tourist hub, you can find an efficient public transportation system in New Jersey. Visitors with no private transport can easily get around the city using public transport. The public transport in New Jersey is the same and you and your family can travel without any problem.
Bus System
The city has an extensive network of buses. Approximately 1785 buses run in the state to accommodate tourists and locals of New Jersey. Moreover, you can find a bus station in almost every town. If you are staying in Jersey city, getting around the city won't be a problem.
Even if you are not staying in the middle of the city, you can easily catch buses. There are buses to pick up and drop off tourists from regions outside Jersey City. For instance, Greyhound Lucky Streak Bus provides transportation to Atlantic City.
Trains
Trains are common and inexpensive in New Jersey. The state has over 13 stations with trains running 24/7. The trains are comfortable and a safe space to travel along with your kids.
The best part is that each station has a spacious parking area.
So, with trains running 24/7, you don't have to worry about getting around the city. You can ride any train from your nearest station and travel around the city the entire day easily.
Ferries
As the city is a hub of beaches, the ferries operate for people to travel to different parts of the state. The ferries start from Delaware Bay and take multiple routes to cover other areas. So, even if you are on a day trip to a beach, you don't need to worry. You can easily travel with your kids to different places such as Cape May, New York Harbour, etc., through these ferries.
The Best Ways to Get to New Jersey for Your Vacation
There are multiple ways to get to New Jersey for your vacation. You can travel by train, car, uber, or airplane. We recommend using an airplane if you are traveling with your entire family. The journey would be safe and comfortable via airplane. However, if you want a cheaper option, you can choose the train as well.
Uber is also a safe option, however, it can be a little expensive as well. Different ferries can also convey you to New Jersey but the journey might not be comfortable.
Choose a mode of traveling depending on your need and distance. If you are not living far away from New Jersey, uber can be a good option. However, if your journey via train or uber will take an entire day, you should go for an airplane.
3 Top Tips for Staying Safe in New Jersey When Visiting with Kids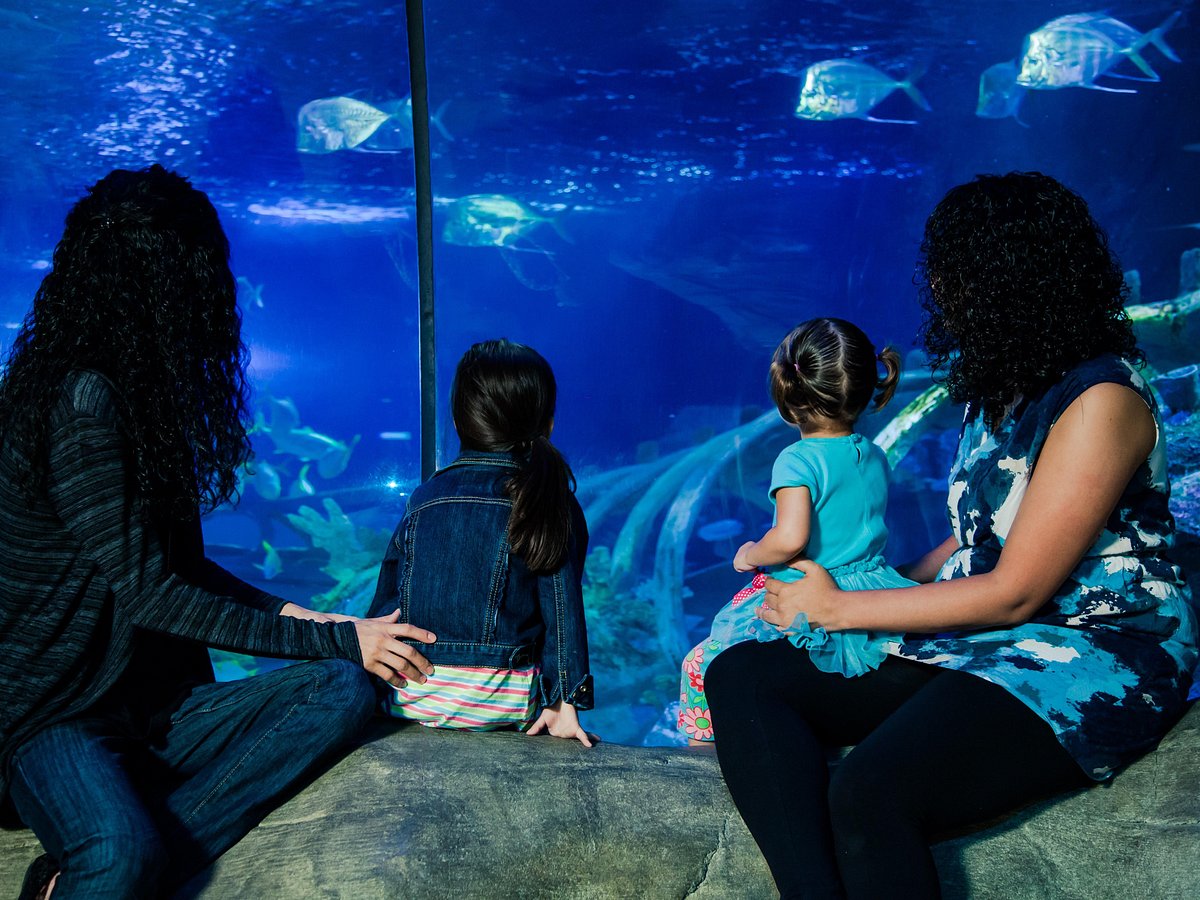 New Jersey is overall a safe place to visit with your kids and family. However, it is better to take some precautionary measures beforehand. If you are visiting New Jersey this vacation, here are a few things you need to know.
Firstly, if you are visiting a beach, especially Atlantic City, keep your children in your sight. Almost all the beaches and boardwalks are crowded places. Your kid can easily get lost in the crowd. It is better to keep your kids with you while exploring the place.
Secondly, beware of pickpockets. Anyone can pickpocket in crowded places. So, be careful about your cash, passport, and other important things in your pockets and purses. Double-check your bag before leaving for such places. You can easily lose your wallet or any important document on beaches.
While traveling, always use GPS. Especially when you are driving in an uber or with a taxi driver, turn on Google Maps or GPS to confirm locations.
Conclusion
New Jersey is an excellent place to visit for vacations. The state has a welcoming environment and people visiting with their families love the city. The city has so much to offer to all age groups.
Spending one to two weeks in New Jersey will be the best decision of your life. The state will never allow you to get bored. You can spend the entire day with your kids in theme parks, science centers, museums, etc. Places like Point Pleasant beach, Liberty State park, Hudson river, and Asbury park will leave you mesmerized.
Our traveling guide will make your journey easier. You can easily find the best places to live, visit, eat, and enjoy with your kids in this guide. So, without wasting another second, pack your bags, and land on the captivating land of this garden state!
More about our TFVG Author