Atlantic City is home to the world's longest boardwalk, iconic beaches, and many casinos. At first glance, it may not seem like the most family-friendly place to vacation, but upon deeper inspection, you will find endless attractions for kids of all ages.
There are zoos, museums, arcades, live shows, and so much more to choose from. Deciding what to do while there can be challenging when there's not enough time to do everything.
Another roadblock is finding a suitable hotel for your family. To make things easier, here is a list of the best Atlantic City family hotels.
Caesars Atlantic City
Caesars Atlantic City Hotel is a perfect spot for families to rest between touring the sights. This hotel has more than enough space to accommodate any family size with many large and luxurious rooms.
Many of the rooms are newly renovated and come with fabulous features such as:
Oversized beds
Living areas
Flat-screen TVs
A great view of the boardwalk
There are smoking and non-smoking rooms, so be sure to book the right one if you're traveling with your family.
Caesars Atlantic City Hotel is located right next to many of the most popular restaurants, casinos, bars, and show venues, so you will never run out of things to do.
The rooms are affordable, and the hotel is located less than half a block from the beach, so you and your family head down for some fun at a moment's notice.
Resorts Casino Hotel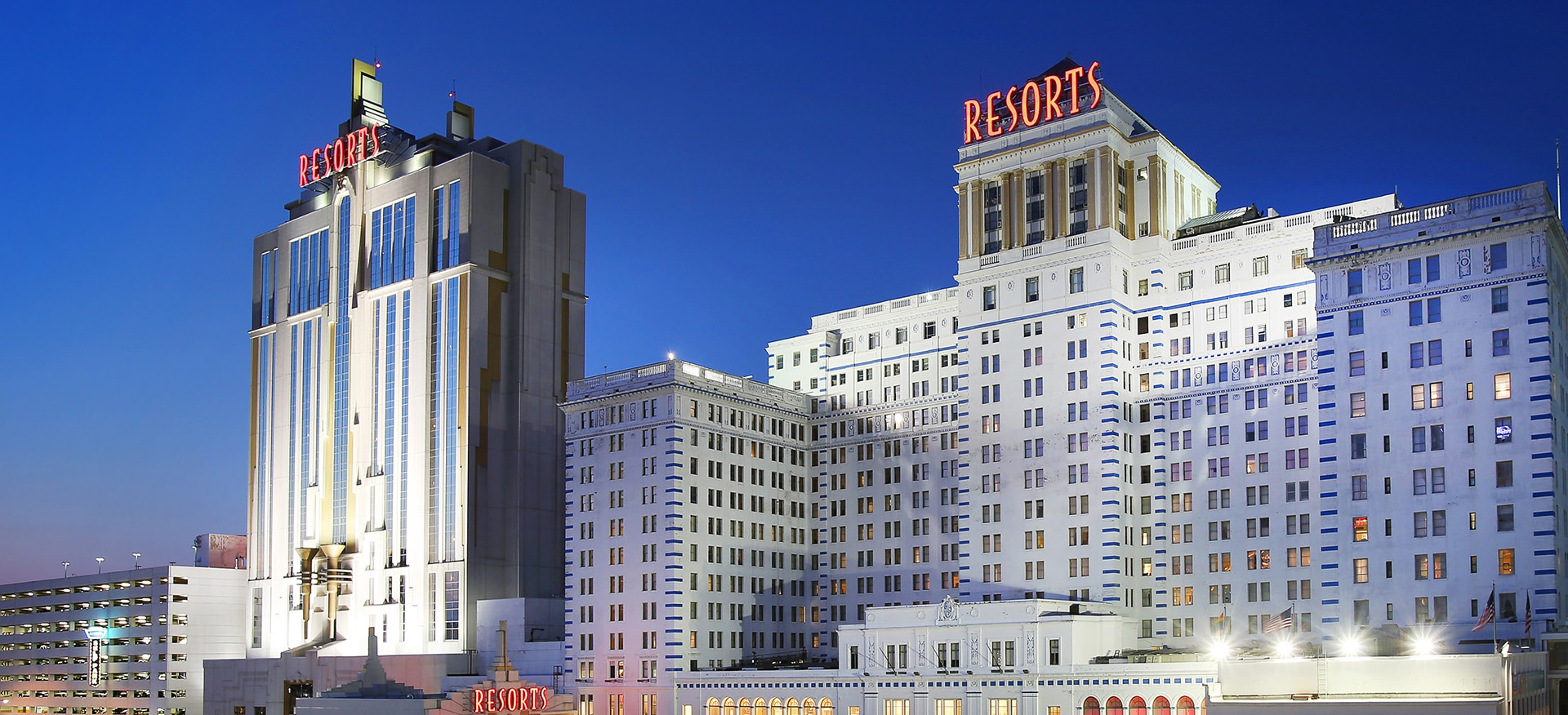 The Resorts Casino Hotel is a fun option for families looking for a little more TLC on their vacation. With a salon and spa, pool, and health club located right in the hotel, you can shed your worries and get a little "me time" along with your "we time."
Aside from advantageous amenities, Resort Casino Hotel offers luxurious rooms with plenty of space and huge beds. You can find all the usual services like:
Room service
Free high-speed internet
Kitchenettes
Tons to do in the area
The hotel is right by the boardwalk and has some of the best attractions. One of them is the Ripley's Believe It or Not museum. There are also plenty of world-renowned restaurants to choose from.
The Resort Casino Hotel has two towers with the most extensive standard rooms of any hotel in the area and spacious bathrooms. It was Atlantic City's first casino back in 1978 and has remained a popular choice since.
Club Wyndham Skyline Tower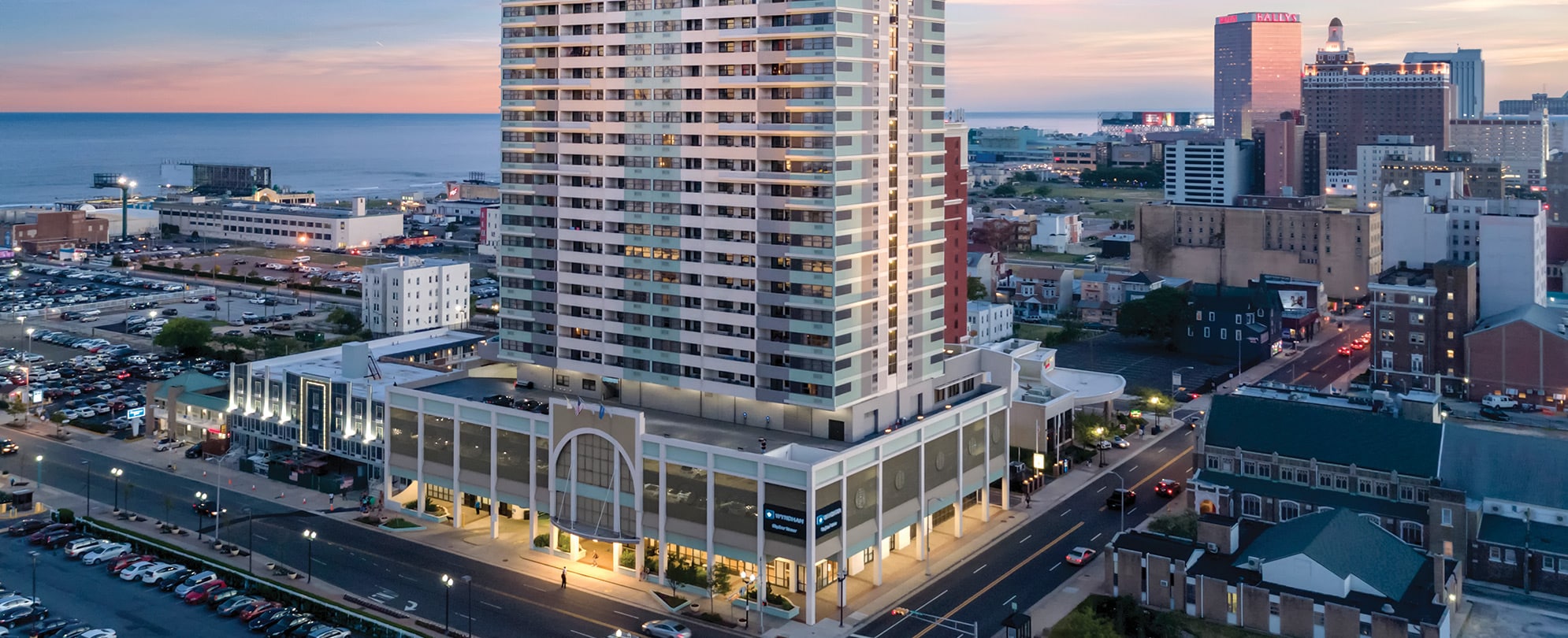 If you are looking for a little more luxury still, Club Wyndham Skyline Tower has it all. Families of up to six can comfortably fit in the spacious two-bedroom suites. Each suite comes equipped with:
Several flat-screen TVs
Private balconies
Separate living, dining, and sleeping areas
Full kitchens
Whirlpool tubs
There is also a fitness center, pools, hot tubs, games room, and a movie theater within the hotel. You and your family can enjoy the following attractions:
The beach
The boardwalk
Casinos
Shows
Restaurants
Bars
Local attractions outside the hotel
All attractions are within walking distance of the hotel. Club Wyndham caters to guests' every need and has plenty of accessibility options for any impairment. No one will feel left out.
There is also no smoking allowed at the hotel, making it 100% child-friendly. Some events and activities are seasonal.
Golden Nugget
Located by the marina, the Golden Nugget Hotel is a splendid place to spend a holiday with the family. The Golden Nugget prides itself on being one of the most secure hotels in the area and offers only state-of-the-art security measures.
You and your family will feel safe knowing you have an in-room safe, monitored key system, and guest elevator security guard.
While the rooms have the usual amenities, the hotel also features a fitness area and rooftop pool so that you can enjoy the view of the bay while relaxing in the sun.
The hotel boasts:
Several lovely eateries
A convenience store
A shopping center
A salon
A spa
Spend your afternoon on a boat tour or take a short drive to the boardwalk and beach. The Golden Nugget offers a quiet reprieve from the bustle of the boardwalk nightlife.
Ocean Casino Resort
If a hotel is not enough for you and you are looking for a resort getaway for you and yours, then look no further than the beachside Ocean Casino Resort.
This resort hotel is filled to the brim with fun leisure activities and must-try entertainment. Relax in the Exhale Spa and Bath House, try your hand at Topgolf Swing Suite, or party the night away in the HQ2 Nightclub.
Head down to the park or beach for a stroll or try your luck in the casino. Order some in-room dining or try one of the many restaurants on site.
There is also a salon, shopping center, fitness center, and several pools. Anywhere you go in the ocean Casino resort, you'll find something fun to do and a fantastic view to do it with.
Best Western Atlantic City Hotel
If you want to keep it simple, check into the Best Western Atlantic City Hotel. Here you and your family can enjoy a complimentary breakfast, free high-speed internet, and a smoke-free environment.
Best Western offers plenty of accessible rooms, all the usual amenities, and a multilingual staff that will ensure your trip goes smoothly. The hotel also features a gift shop, a business center for working holidays, and a newsstand to keep up with all the happenings in Atlantic City.
The hotel is located directly beside the boardwalk and has many famous attractions such as:
The Noyes Museum
Gardner's Basin
Cape May Zoo
There's something to do for everyone nearby, no matter their age.
Harrah's Resort Atlantic City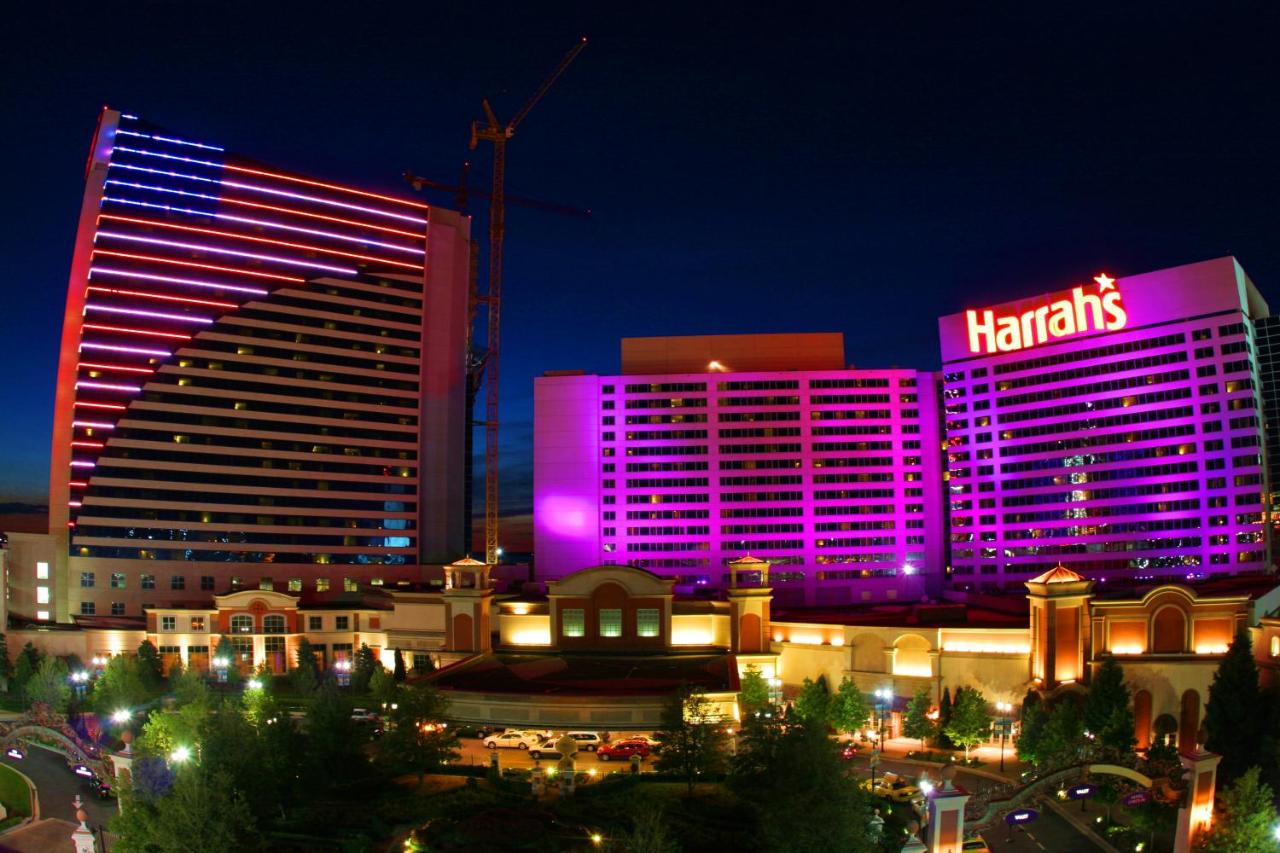 Nestled along the edge of the marina, Harrah's Resort is a safe haven among the hustle and bustle of Atlantic City. This sophisticated resort offers an infinite roster of high-end amenities and activities.
This classy resort is the perfect spot for a fun family getaway, anniversary, or trip of a lifetime. The rooms are extravagantly furnished and large, the food is divine, and the view is tranquil.
The resort offers several on-site lounges, bars, restaurants, pools, spas, fitness centers, and shops. There are also many nearby destinations to visit, such as:
The Family Fun Center and Pool
Cooking classes
Shows
Waterfront attractions
Casinos
With so much to do in and around the resort, you may even forget there's a city beyond it.
Sheraton Atlantic City Convention Center Hotel
Some people don't believe pets are part of the family, but if you can't bear to travel without your faithful fuzzy friend, then you need a pet-friendly hotel. The Sheraton Atlantic City Convention Center Hotel is as pet-friendly as they come.
Located right next to the convention center, you're steps away from some of the most significant and most exciting events in Atlantic City, not to mention minutes from all the boardwalk hotspots.
The Sheraton is the perfect spot for work and play. Whether you are there on business, traveling with family, or both, you'll have no problem getting your job done and taking time to relax. Attractions, restaurants, and entertainment surround the hotel. The fun never stops.
Howard Johnson by Wyndham Atlantic City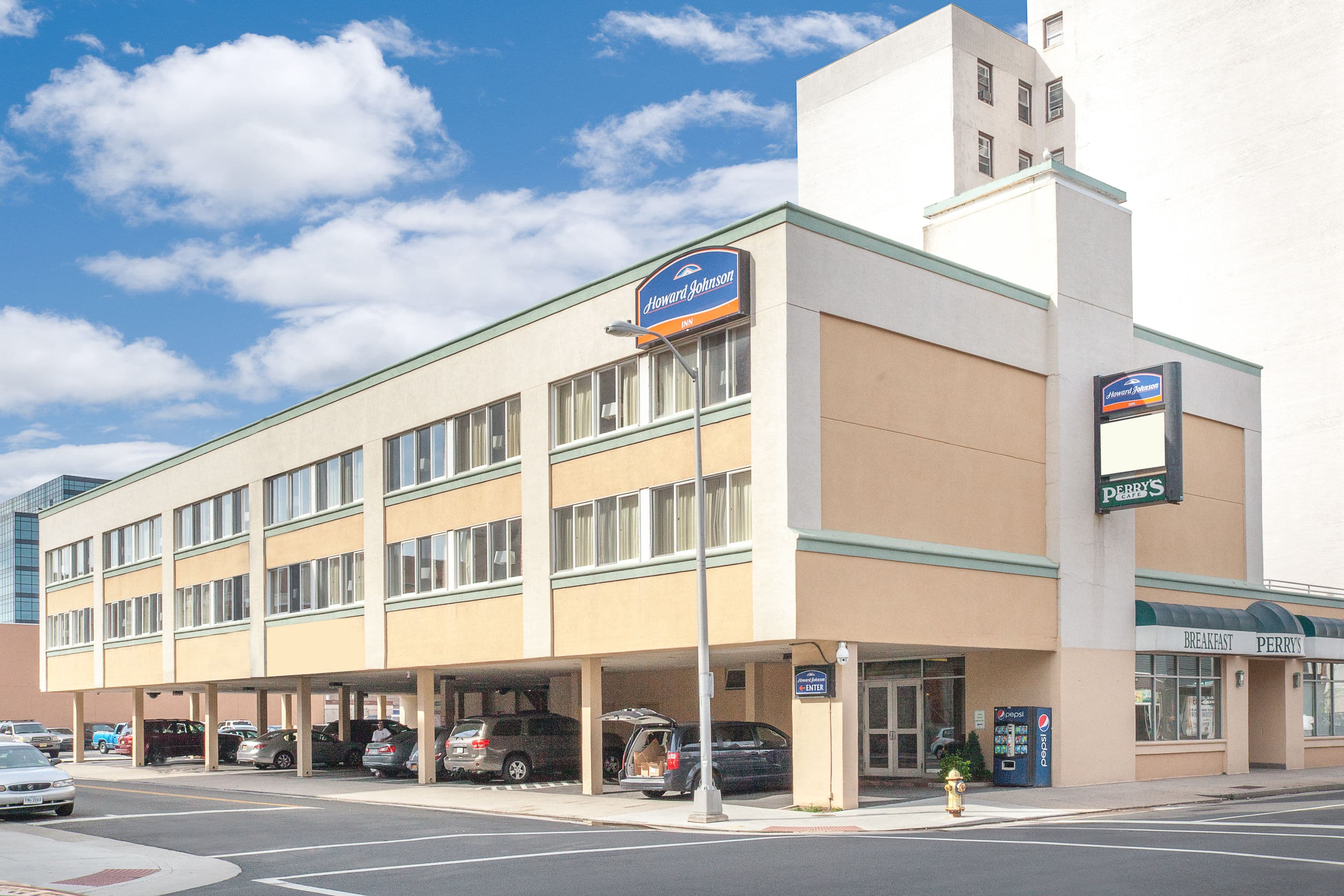 If you are looking for a conveniently located family hotel for an affordable rate, check out the Howard Johnson by Wyndham Atlantic City. With free parking, free high-speed internet, and a breakfast café on-site, Howard Johnson will make your trip enjoyable and comfortable.
Whether your kids are very young or older, they'll love going for a dip in the outdoor pool. It's the perfect way to relax after a long day out.
The Howard Johnson offers a safe and comfortable stay for any sized family. With the available rollaway beds, you won't even have to book an extra room.
Conveniently located in the center of the boardwalk attractions, you'll have no problem getting around during your stay. After a long day at the casino, walking the boardwalk, or taking in the nightlife, retire to your comfortable bed at the Howard Johnson.
The Claridge – A Radisson Hotel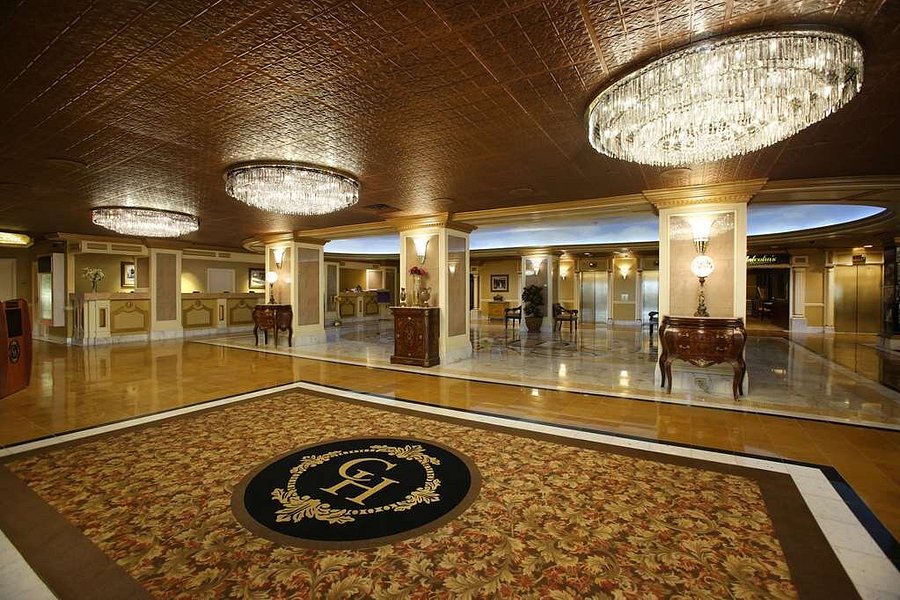 The Claridge is situated in the heart of Atlantic City. This large hotel is suited to recreation and business. It offers guests everything they could need whether they are traveling with family or alone.
The Claridge has:
A grand indoor pool and fitness center
A gaming room
Its own bar
An on-site restaurant
A business center
There are also some fantastic services you won't find anywhere else. Not only does The Claridge have dry cleaning facilities, but there is also a bike rental service available.
The entire hotel, including the rooms, is decorated with authentic 1920s furnishings, making it feel grand and elegant. Each room has its own free high-speed wireless internet, flat-screen TV, safe, and coffee maker. The boardwalk is mere steps away.
Flagship Resort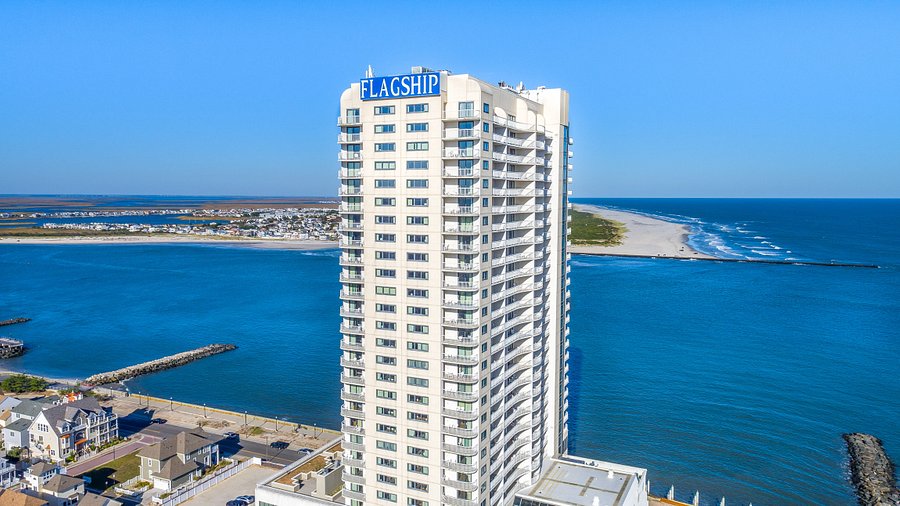 The Flagship Resort marks the start of Atlantic City's famously long boardwalk. As such, this resort is the perfect family-friendly way to enjoy the thrills of Atlantic City and avoid the crowds.
Every room comes stocked with a kitchenette complete with:
Dishware
A flat-screen TV and DVD player
A private balcony to take in the sites
The resort features a 24-hour fitness center, a business center, a convenience store, a games room, the Funzone, indoor pools, and several lounges and restaurants.
If you are looking for something more than just a hotel, the Flagship Resort delivers in spades. Outside of the hotel, the beach is just a hop, skip, and a jump away.
All the local attractions are within walking or driving distance, and walking the boardwalk is easy when you're already at one end. You and your family will love the Flagship Resort.
Tropicana Atlantic City, Trademark Collection by Wyndham
The final entry into this list of the best Atlantic City family hotels is the Tropicana by Wyndham.
This hotel is steps from the boardwalk and has all the best casinos. It offers access to many fantastic services such as:
Fine restaurants
Shopping centers
Spas, salons
Bars
Nightclubs
Tropicana has four indoor and outdoor pools, its own spa, a two-story fitness hub, a business center, and plenty of shops. Each room has a flat-screen TV, free high-speed internet, and oversized beds.
Connected to the Tropicana is The Quarter, a massive entertainment hall full of endless activities. It has its own IMAX Theater, Family Fun Center, escape AC rooms and stage shows.
If that's not enough, there is free parking, laundry and dry cleaning services, and an on-site car rental service.
More about our TFVG Author
A seasoned traveller, Dad, and avid sports tourist, James foundered The Family Vacation Guide to share his expert vacation experiences- especially when it comes to being a travelling family man.
Featured in Travel articles such as Travel + Leisure, TripSavvy and SFGate, you know you're reading some of the best vacation tips online.