You do not have to travel to all corners of the globe to see amazing sea life as New Jersey is home to some of the best aquariums in the United States and, in some cases, the world.
With dedicated preservation efforts for both local and global marine life, there is a whole world of sea creatures to be explored right within the state. Whether you are a local or are visiting New Jersey for the first time, you will not want to miss the things on offer.
From hammerhead sharks to sea turtles, New Jersey is home to a range of top aquariums that allow you to see creatures you may have never imagined encountering before.
If you are looking to keep the kids entertained on a rainy afternoon or are visiting the state for a much-needed family getaway, there are some excellent aquariums that you should check out.
In this guide, we are going to be sharing the top 10 aquariums in New Jersey to explore with the family for an unforgettable experience.
The Top 10 Aquariums In New Jersey
There are several aquariums and zoos across New Jersey, and this state is considered to have some of the best in the whole of the United States.
Whether your little ones have a passion for marine life or you are looking for something new to do with the family, you should certainly check out the following 10 aquariums next time you visit New Jersey.
Atlantic City Aquarium, Atlantic City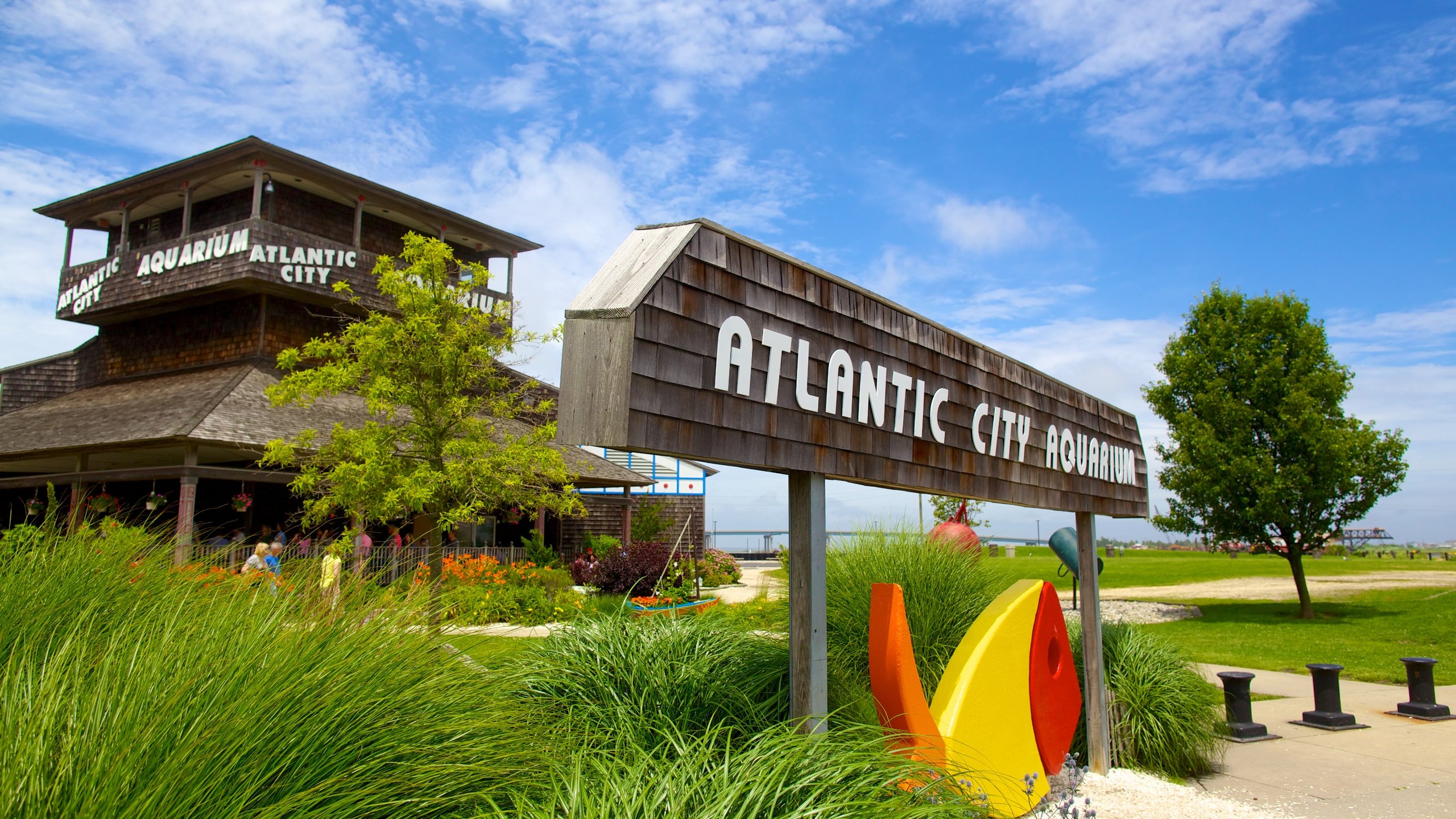 At Atlantic City Aquarium, you can get up close and personal with some incredible creatures from the Mid Atlantic and learn about their natural habitats.
Kids and adults alike are guaranteed a great day out at Atlantic City Aquarium with the various activities on offer every day. From touch tanks to tropical exhibits, there is something for everyone at this aquarium. Plan your trip around the events, so you do not miss out.
With stingray feedings and animal shows taking place throughout the day, it is best to check the schedule for the aquarium and plan your trip based on what you want to see.
Seaport Aquarium, Wildwood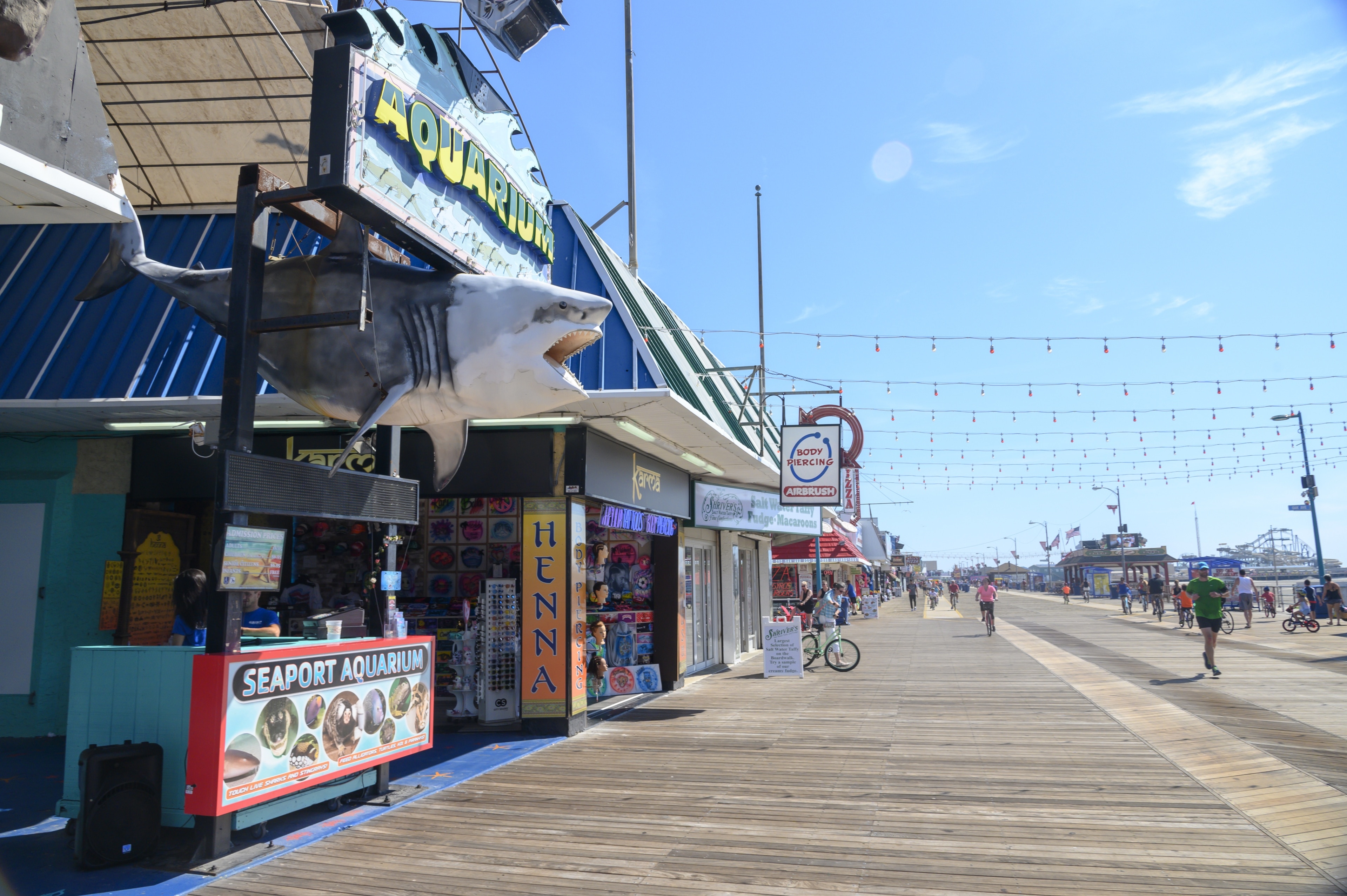 As a tourist to New Jersey, the Wildwood Boardwalk is very likely going to be on your list of things to see. This makes Seaport Aquarium a great addition to your list, as it is located several stops along the Boardwalk, making for a welcome break from the amusements and gift stores you may have grown tired of.
Seaport Aquarium has a great range of exhibits on offer and various forms of sea life to learn more about. There are varieties of reptiles and fish, including sharks, eels, snakes, and even alligators ensuring there is something for everyone at this New Jersey aquarium.
Adventure Aquarium, Camden
Adventure Aquarium is the first and only aquarium in the world to show hippos, making it a must-see location for those with a particular interest in rare and exotic animals.
This New Jersey aquarium hosts around 9,000 species across two million gallons of water, ensuring endless entertainment for kids and adults alike.
Adventure Aquarium in Camden has developed a great reputation not only within the US but worldwide for its conservation efforts and for bringing people closer to exotic species that they may have otherwise never had the chance to see up close before.
As well as being the first and only aquarium to exhibit hippos, this aquarium continues to be the only one in the US with a great hammerhead shark exhibit, as well as having the largest collection of sharks on the whole East Coast.
Marine Mammal Stranding Center, Brigantine
The Marine Mammal Stranding Center is dedicated to the rescue, rehabilitation, and eventual release of all marine mammals in distress.
Over the past several years, the work of this center has seen it respond to around 5,000 strandings of mammals like whales, dolphins, and sea turtles across New Jersey waterways, and their work continues to be some of the most important in the field.
While the focus of this center is to save and rehabilitate stranded sea mammals, they do offer education through seasonal-based exhibits and outreach events. If you are in town for their Tour of the Stranding Center or Guided Beach Walk, then this can be a great day out for all the family and one that will impact the way you view waterways forever.
Make sure to check with the center before planning your trip, as their exhibits are seasonal and can book up quickly.
Jenkinson's Aquarium, Point Pleasant Beach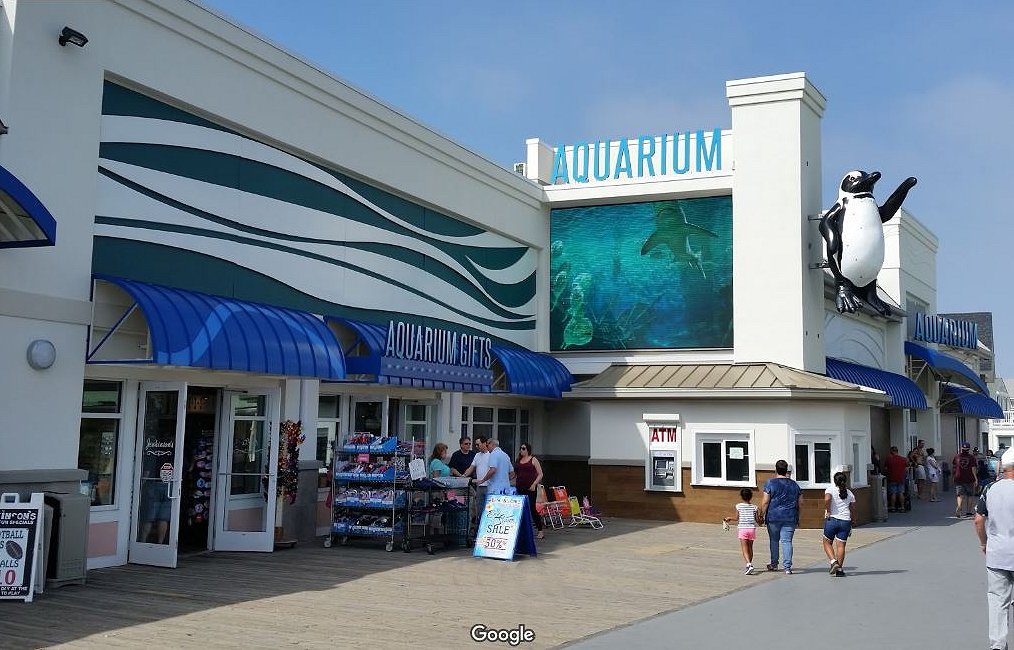 Jenkinson's Aquarium is a staple for New Jersey families and tourists making it a must-see location during your trip.
This is a dedicated family-friendly experience that is suitable for all ages of children. The tour through this New Jersey aquarium is designed to emulate the diversity of the deep sea with a variety of species on show.
Under one roof, you can see sharks, harbor seals, African penguins, stingrays, and alligators, along with many more forms of sea life. This aquarium takes you on a tour of the world's oceans and can educate the family on species you would have otherwise never encountered.
Jenkinson's Aquarium is a dedicated educational facility which means each exhibit is tailored to suit children's learning levels. You can spend a whole day learning about the different sea creatures from across the globe and know that not only will the kids have had a good time, but they will also be taking in the information too as this aquarium is highly accessible.
Wetlands Institute, Stone Harbor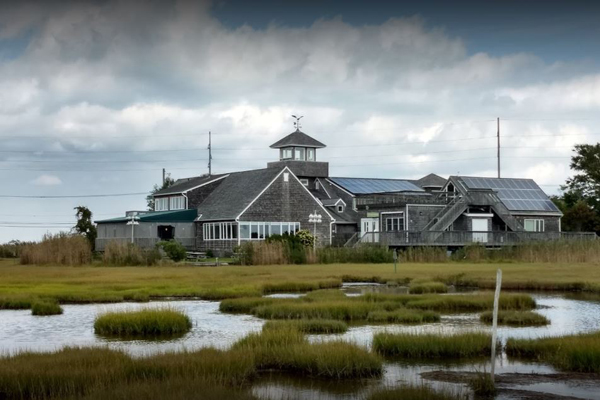 Wetlands Institue is a world-class research and conservation facility that offers educational outreach programs and exhibits to the people of New Jersey.
As the name suggests, this aquarium focuses its efforts on wetlands and the issues that surround these kinds of landscapes and the animals within them. This is a nonprofit organization that has an aquarium as well as hosts various activities throughout the year to explain the importance of its work to locals and tourists alike across New Jersey.
Along with the aquarium, you can book to go on the Salt Marsh Trail and check out the Observation Tower to learn more about the work of this institute and how it will affect the local landscapes.
This New Jersey aquarium and institute aim to provide a hands-on educational experience for children and adults because they believe this is how to best impact people regarding the work they do and the importance of preserving wetlands.
The institute is open to families and school groups as long as you book ahead of time.
Turtle Back Zoo, Essex County
Turtle Back Zoo is one of the most popular and most well-known aquariums in New Jersey, and it is populated by families at all times of the year.
This is a wonderful facility that can expose children of all ages to sea creatures and other animals from across the world. There is a 1,600-gallon marine touch tank to allow children to get up close and personal with some of the sea creatures on show, as well as an ever-popular penguin exhibit to explore.
Turtle Back Zoo also offers a sea lion pool as well as the world-renowned sea turtle recovery facility where creatures are rehabilitated to their natural environment.
New Jersey Sea Life Aquarium, American Dream Mall
This is one of the newest aquariums in the state, as it opened in the fall of 2021. It is a wonderful location for children of all ages and showcases over 3,00 different species of sea creatures.
The open ocean tunnel is a must-see within this aquarium, and it is something even the adults will enjoy as they get to see sea creatures from a whole new angle. This New Jersey aquarium also offers a variety of interactive exhibits which are focused on educating young people about the sea creatures behind them and their natural environments.
There is even a behind-the-scenes tour of the aquarium that families or school trips can take to see how the facility operates and the efforts that go into taking care of the sea life within.
With a hands-on approach, the NJ Sea Life Aquarium not only guarantees a great day out but a lesson in the global waters that will stick.
SeaQuest, Woodbridge
In this aquarium, families can interact with sea creatures from five continents of the globe under one roof. The aquarium will take you on a tour of these continents where you can explore the Great Wall of China, the Amazon River, and an Icelandic fishing village to see the incredible creatures which call these places their home.
This New Jersey aquarium offers over 20,000 square feet of exploration where everything from Asian otters to flying squirrels can be seen up close.
With additional planning, you can sign the family up for a sloth interaction or the Animal Whisperer tour, which gives you greater insight into the creatures on offer and allows you to get closer to the action.
SeaQuest gives families a chance to get up close and personal with all forms of sea life as there are feeding tokens available to purchase, which can be used throughout and on select exhibitions. There is even the SeaQuest Spa, where adults can book a session during their visit if they need a little break away from the action.
Liberty Science Center, Jersey City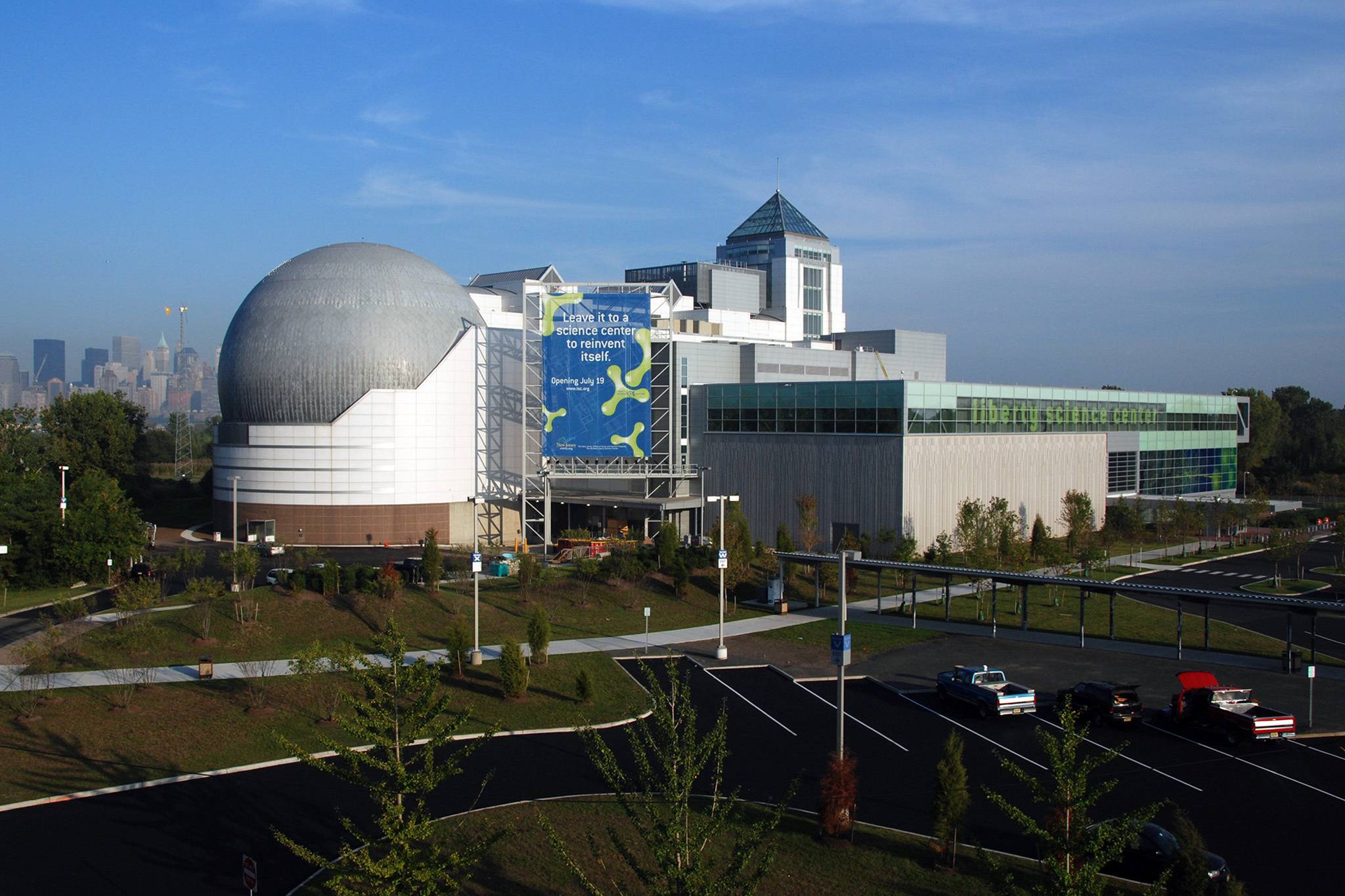 The Liberty Science Center is a world-class facility better known for its IMAX film showings, Dino Digs and Touch Tunnel, but there is also a great aquarium feature that should not be missed when you are next in the area.
There is a year-round exhibit within the center that is based on the habitat of the Hudson River, including a replica of the river itself where children can get up close and personal with water and sediments, moving them along with the natural rhythms to learn about local waterways.
Liberty Science Center also has child-height tanks with turtles so your little ones can go face to face with these adorable creatures and experience something truly unique.
This facility is centered on learning and education, which is the focus of every exhibit. As well as allowing for children to play with replica rivers and get close to sea creatures, there is even a chance for them to conduct their own ecology experiments complete with white lab coats and all.
Summary
New Jersey is home to some of the best aquariums in the United States, and it would be a shame to miss out on everything that is on offer.
These top ten aquariums take you all over the state, ensuring that whether you are here for a vacation or want something to do with the kids on a rainy afternoon, there will be something out there for you.
Aquariums are a great location for children of all ages, and they can be a fun, educational day out. With various sea creatures and unique focuses, the New Jersey aquariums in this list offer a jam-packed family day out and will provide an experience you will not forget.
While it is possible to book tickets at the door for many of these locations, we recommend planning ahead and trying to book online to avoid disappointment. Special exhibits and seasonal shows will need additional planning, but there is going to be something to explore no matter when you visit New Jersey or the aquarium you choose.
Kids of all ages will love getting closer to sea creatures that they may have otherwise only ever seen on TV or in books. Exploring local aquariums and learning together can be a wonderful bonding experience, and it is something that all families can appreciate.
Whether you are a New Jersey local or visiting the state for the first time, you will not want to miss out on these amazing facilities listed in this guide and everything they have to offer.
Other fantastic aquariums that the whole family will enjoy
If you're hoping to find other incredible aquariums that the kids will be sure to love, look no further than our round-up below!
More about our TFVG Author
A seasoned traveller, Dad, and avid sports tourist, James foundered The Family Vacation Guide to share his expert vacation experiences- especially when it comes to being a travelling family man.
Featured in Travel articles such as Travel + Leisure, TripSavvy and SFGate, you know you're reading some of the best vacation tips online.