New York City is undoubtedly a top tourist destination worldwide for many reasons. Culture, fashion, and food are among the reasons for its mystique. However, New York City is also notorious for being one of the most expensive tourist attractions globally.
With that in mind—no rule says to spend an arm or a leg to have a great time with your family in the great city of New York. Plenty of free kid-friendly activities, events, exhibits, and performances occur monthly. If you're vacationing on a budget, check out these free things to do in NYC with kids of all ages.
Free Things To Do in NYC with Kids
One thing that helps to plan a day full of fun and free activities is knowing what resources are at your disposal. For example, there's an abundance of free-admission films, gratis concerts, complimentary story sessions, museums, and more.
Additionally, if you make it to NYC during the right time of year, you may experience specific festivals and parades, which are free of charge to attend. Let's look at the things you can enjoy in New York City at no cost to you.
1. The Highline
The Highline is perhaps one of the best free outdoor spaces in NYC; it's an elevated park that the city built on top of abandoned train tracks—it features camps, festivals, features child-based programs, nature tours, and art shows. Nature tours are plentiful during the spring and summer months.
2. Little Island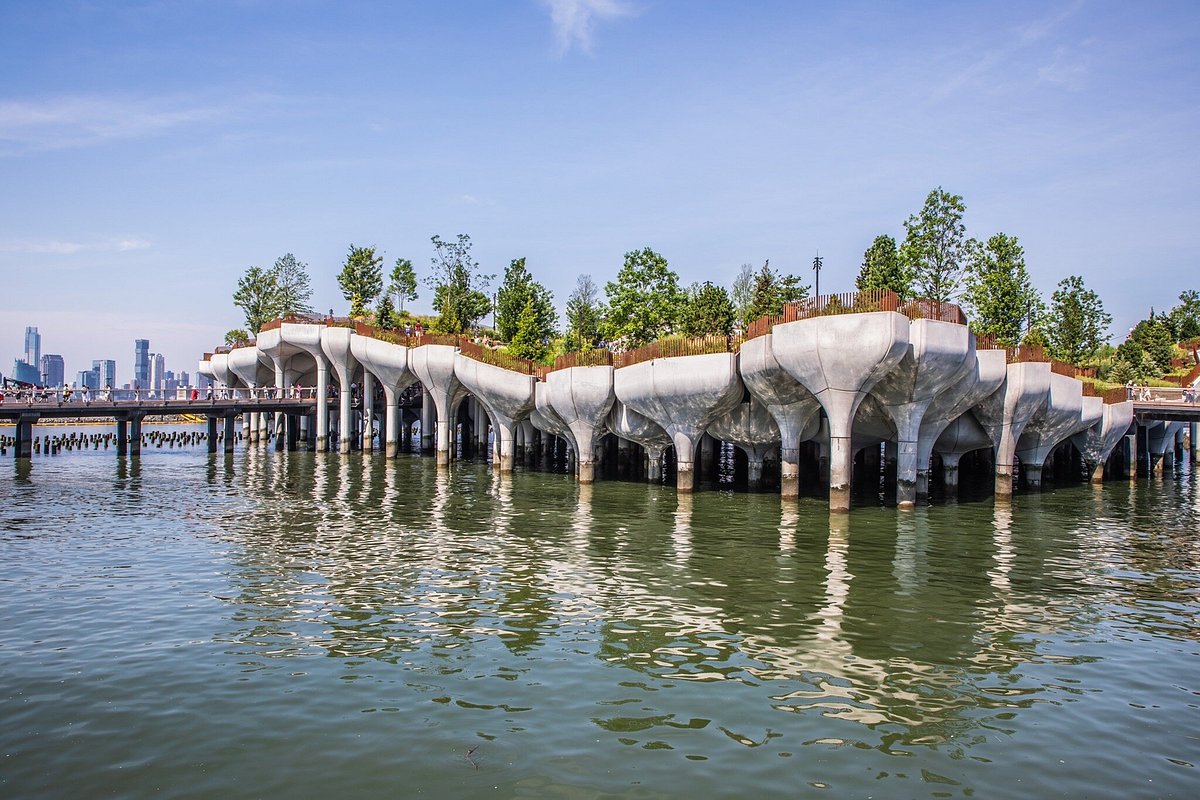 Little Island is a free activity; however, you do have to procure free-timed afternoon tickets to participate. The facility provides free art programming for families daily. Additionally, there are workshop performances and a cart for DIY crafts. Little Island is on the remains of the former Pier 54 is part of Hudson River Park, between 13th and 14th St.
3. Central Park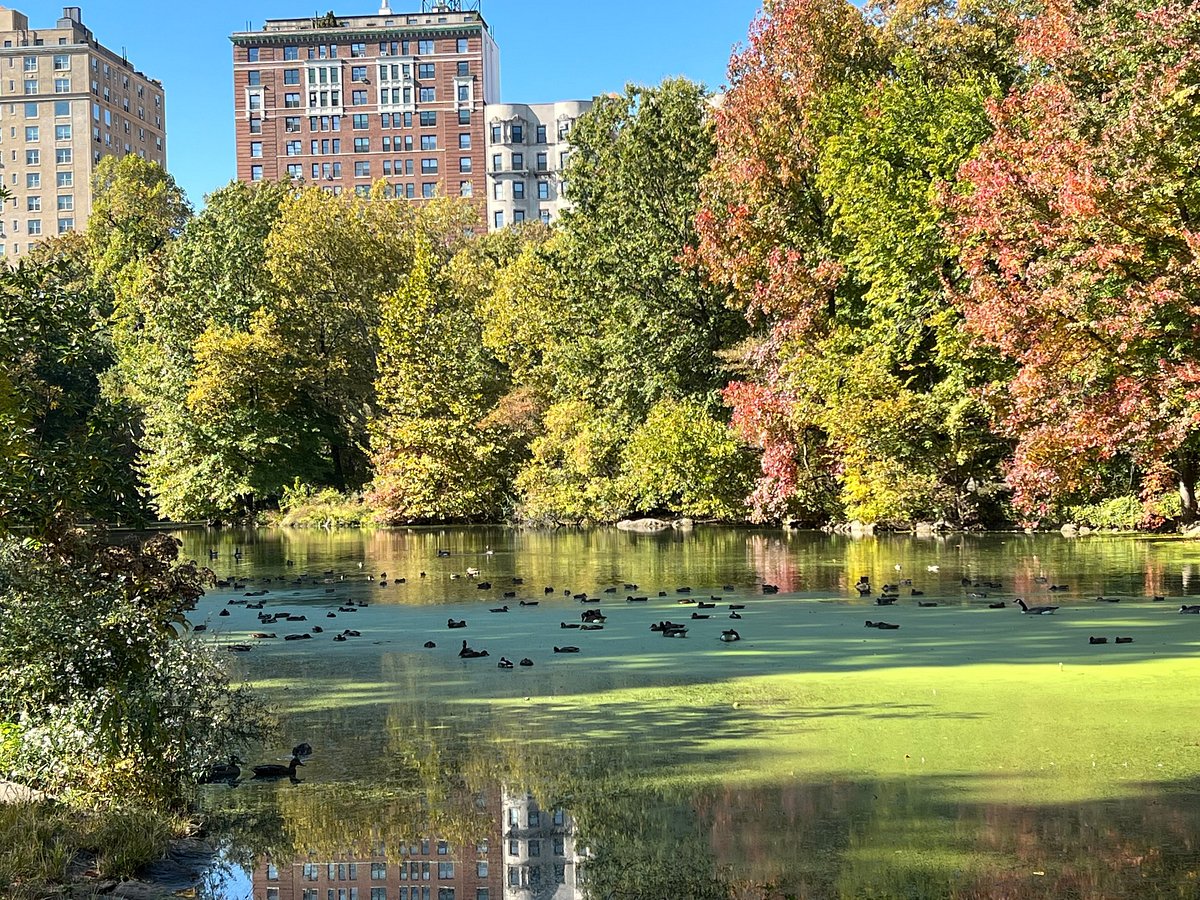 Central Park is a beautiful relaxing hub and allows your children to roam and play. The place is beautiful all year round, which is a bonus.
Although taking a trip to the Central Park Zoo costs money, many other activities, such as the Belvedere Castle, Alice in Wonderland sculpture, and the Bethesda fountain, are free for families to discover.
4. Hiking
Living in the Big Apple doesn't mean you have to relegate yourself to the city. You can experience the great outdoors! You can take family-friendly hikes near the NYC Inwood Hill and Bronx River Greenway parks are smack dab in the middle of the city.
Be sure to check the weather conditions, pack a tasty lunch, and picnic in the great outdoors with the family. Some hiking trails can accommodate all ages, including toddlers.
5. Rockaway Beach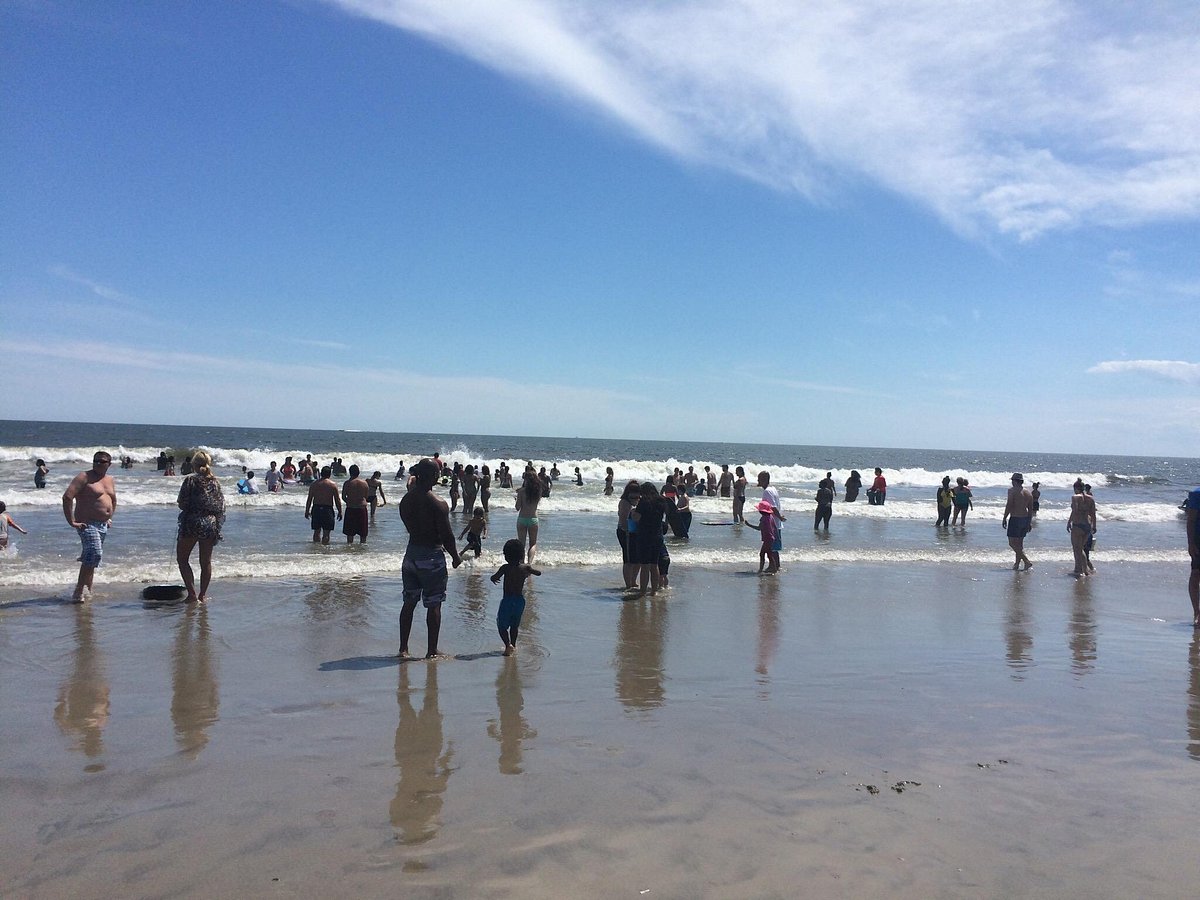 Rockaway Beach is a great place to visit. It offers a refreshing respite from the hustle and bustle of city life, and all you have to do to get there is hop on an NYC ferry to Rockaway Beach. There you'll experience loads of fun on the sandy beach that's nearly 170 acres of fun.
There are concession stands there with yummy food with well-placed playgrounds. There's even a newly renovated boardwalk with many water fountains and foot showers to wash off the sand. Also, it is the only place you can legally surf out of the five Boroughs.
This beach will surely be a hit for the entire family, and if somehow the little ones still have energy after that, you can take them to the Beach 30th St Playground. Here they are free to run around firing water cannons, and they're able to have tons of fun while cooling down from being soaked by the exhilarating water-shooting cannons as they compete to become king or queen of the seas.
6. Adventure Playground
This next attraction is nestled on a small hill above Tavern on the Green—hidden in plain sight. The playground is next to a large group of tourists who sightsee around the great city.
There's a shallow canal that flows through the center of the playground that's filled with sand. It's great fun, and kids love fumbling around in the sand as they run, jump and play. Even though Adventure Playground is appropriate for older children, right next door is Tarr-Coyne Playground—a playground perfect for toddlers.
7. Broadway Bound Kids
Broadway Bound Kids is a theatrical attraction that just began launching free video-on-demand programs. Programs include hip-hop, yoga, dance, and other entertaining subjects.
For kids who aspire to be performers, there's private coaching for children who want to hone their skills. There are other activities that lovers of theater can participate in, like taking master classes with Broadway stars.
8. Free Classes
Are you looking for activities to keep your children entertained? Here your children will have the chance to research different fields. The environment is relaxing and perfect for kids to socialize with their peers over exciting conversations.
Believe it or not, you and your kids can access this for free. Whether your kids are interested in sports, art, the environment, or tech—these free classes are designed to captivate and enrich your children with knowledge in a fun and refreshing way.
Just visit your local library or park to see what they offer. Be quick about it. You don't want to miss your chance to get a spot for yourself and your family!
Cool Class Options
Apple Camp: The littles with a knack for technology can learn a few things by coding with Sphero robots. They follow in Steve Jobs' footsteps by participating in a free Apple program; you can find them at many Apple locations throughout New York City.
Apple also offers the opportunity for kiddos to take a three-day course that teaches them the basics of coding, culminating in their robots coming to life. This activity is age appropriate for children 8-14 years of age.
Monthly LEGO Build: Budding Engineer is a program that gives kids the opportunity to build impressive structures with bricks. As a result of all of the monthly building programs held by LEGO at various locations, kids can bring their wildest imaginations to life. You have to register for this monthly build, but it is at no cost. This class is appropriate for kids 6–14 years of age.
Color-Me-Happy!: At Sedgwick Library, children can grab their favorite read from book-filled shelves. Afterward, they can participate in the afternoon Color-Me-Happy program, which takes place on Tuesdays at 3:30 PM.
This free space is calm and laid-back; it gives your children the space and opportunity to explore new ideas and get creative with their artwork. There are two group sessions, separated by age—3-5 and 6–12.
9. The International Space Station
Are your kids captivated by space and its endless possibilities? Children who want to know about space can log onto Google Earth and take a riveting tour of the International Space Station.
If you broach the table of contents, you'll discover stats regarding the Columbus Research Laboratory, docking compartments, the Cupola Observation Module, etc.
Additionally, participants have the chance to step inside astronauts' offices digitally. This activity is appropriate for children 5 to 12 of age.
10. Macy's Day Thanksgiving Parade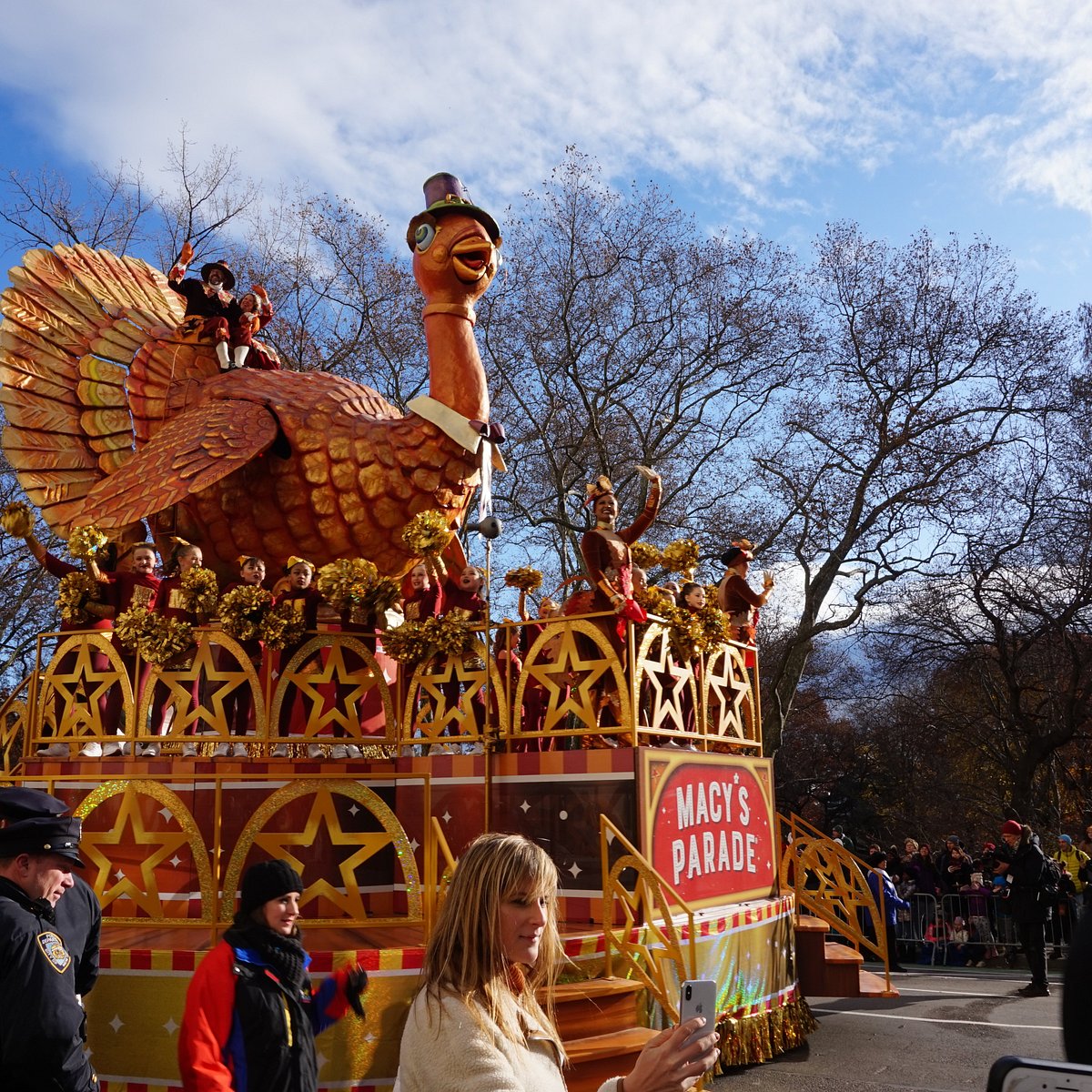 If you're in NYC around the holidays, a great free attraction is the Macy's Thanksgiving Day Parade! Watch the giant balloons inflate the night before! You can even watch kid favorites such as Angry Bird, Charlie Brown, Shrek, Hello Kitty, Snoopy & Garfield, and SpongeBob inflates before they prepare to make their way down Sixth Avenue.
11. Chelsea Farmers Market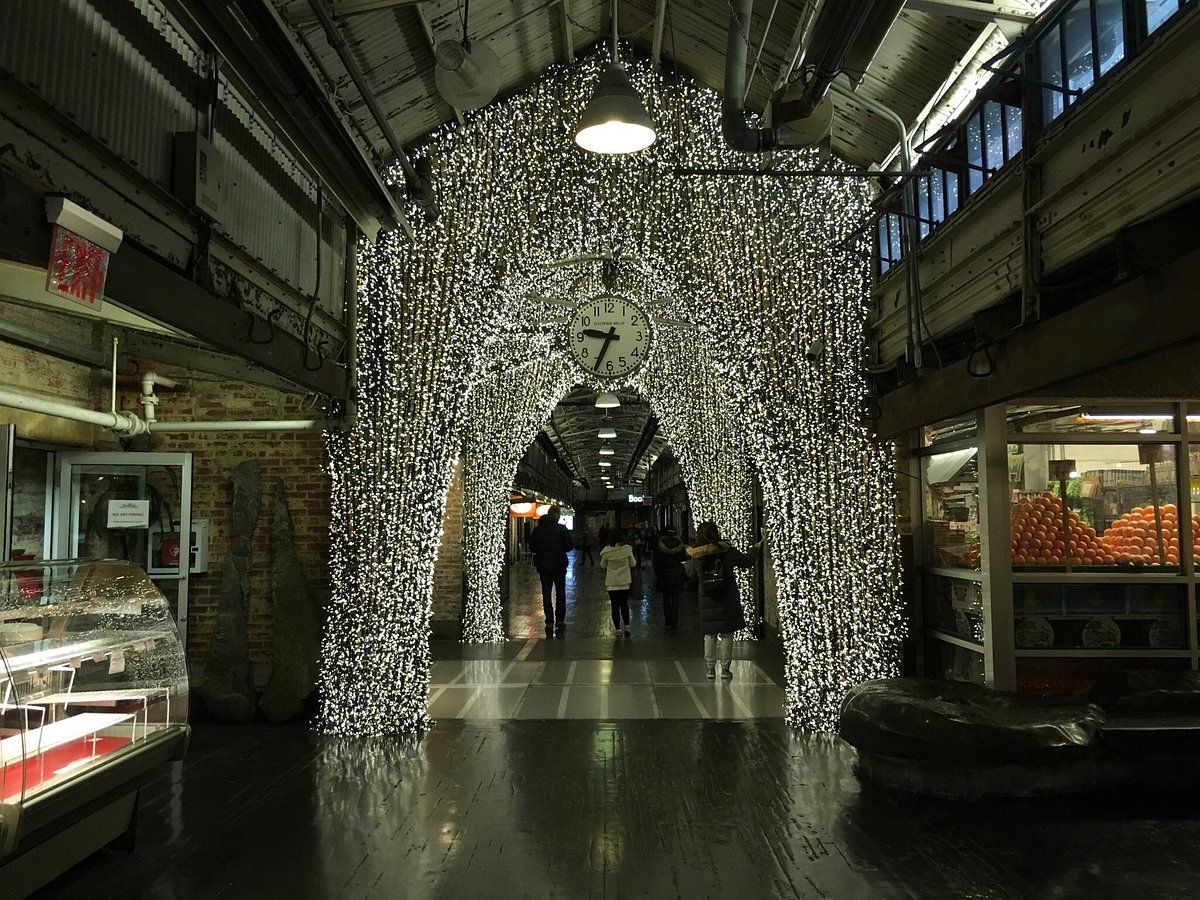 Little aspiring junior chefs won't be able to resist the Chelsea Farmers Market which comes replete with meats, eggs, vegetables, and fruits from regional farms accompanied by a large selection of foods from local farmers.
Although the products aren't free, browsing can be amusing and something to pass the time easily. The market is open from May through November every Saturday.
12. FDNY Fire Zone
Your little tike will have the chance to climb up authentic fire trucks while learning about the importance of fire safety while trying on gear at FDNY Fire Zone at Rockefeller Center. Kids can engross themselves in puzzles, books, and coloring books while learning the essentials of fire safety from real firefighters.
13. Swimming Classes
Adults and children can take swimming lessons from the Learn to Swim program. The city provides advanced and beginner classes for all ages in all boroughs. You can register through a free online lottery.
14. Play-ground NYC
Play-ground NYC boasts a 50,000-square-foot playspace located on Governors Island. This is a place where children can imagine a world of their own making. The playground looks like a junkyard, creating a fun and unique atmosphere. Children can shape their environment by using and manipulating various materials such as tools, dirt, and water.
15. Billy Johnson Playground
Central Park and its landscape inspire the Billy Johnson Playground. Park construction workers built the playground from mainly natural materials. The playground features a stone bridge, a granite slide set into a hill, and bucket swings. The foliage in the space is beautiful while providing convenient shade to boot.
16. The Environmental Education Center
Take a trip to Brooklyn to enjoy the Environmental Education Center at the park. The public is welcome to visit the site from 3 to 5 PM on Tuesdays and Thursdays. Guests can also come from 1 to 5 PM on the weekends. There's an aquarium with more than 250,000 gallons and various sea creatures to learn about.
17. Hudson River Park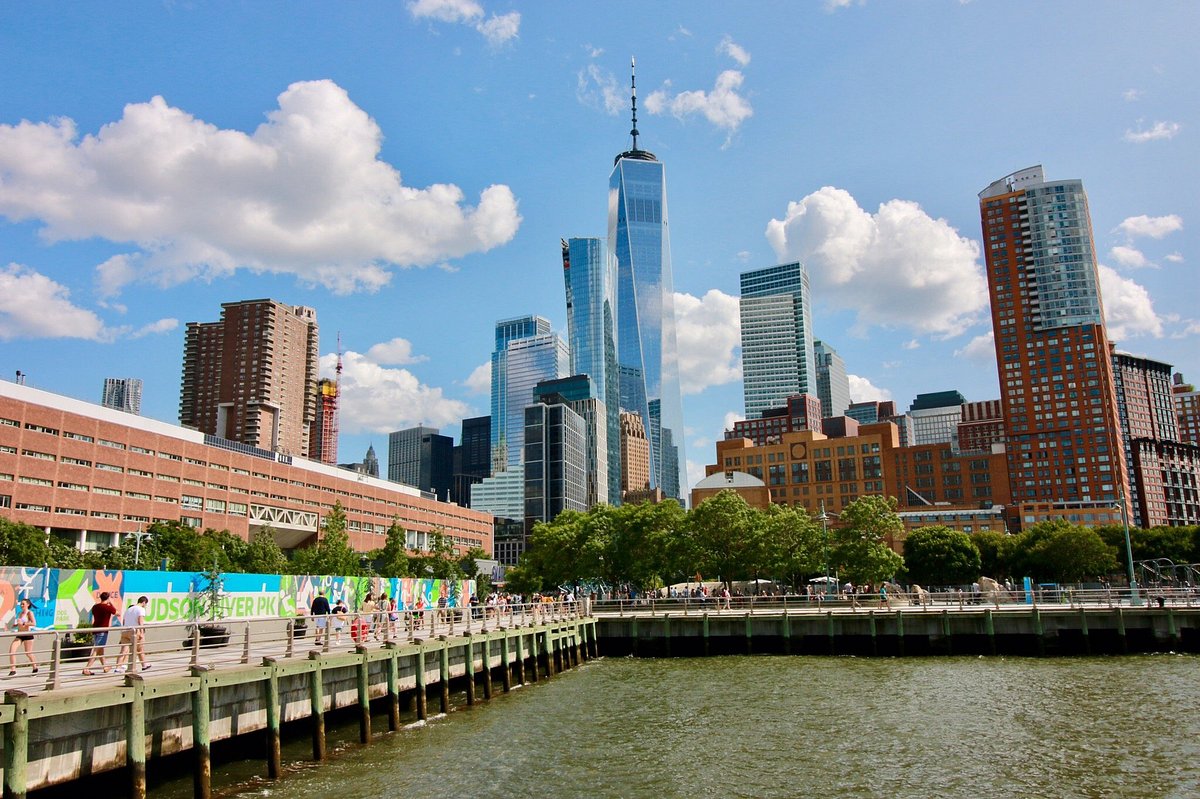 There are tons of free things that you and your family can get into at Hudson River Park. Every summer, you can bring the kids to experience the Big City Fishing event for five and up kids to learn about fishing. They'll also learn about the environment surrounding the Hudson.
Kids will have access to reels, rods, hands-on instruction, and bait during their time at the event. The instructors also discuss river ecology and show the kids the various fish species swimming in the river.
18. Staten Island Zoo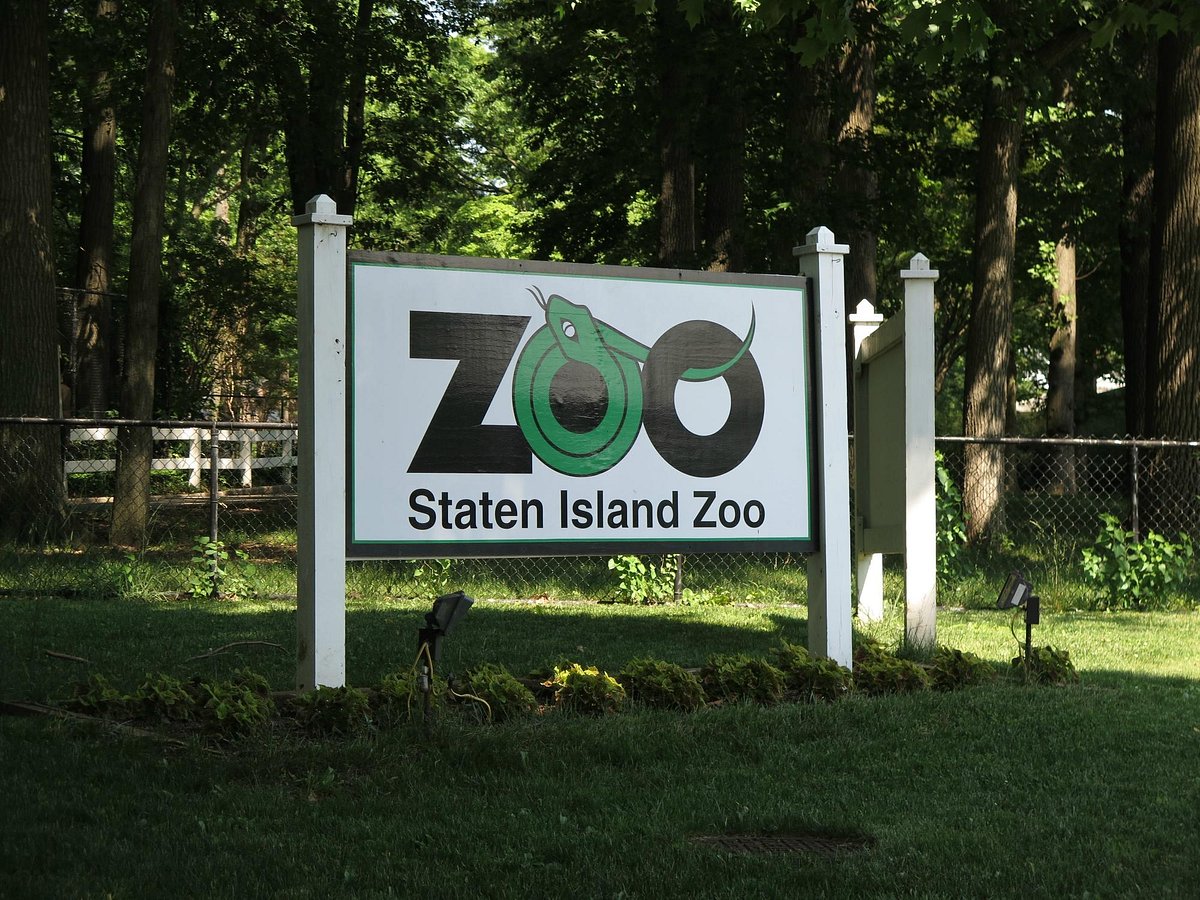 Staten Island Zoo is a fun location to take children and teens alike. They have a leopard habitat, an aviary, an aquarium, and more. Get up close and personal with foxes, ostriches, kangaroos, reptiles, farm animals, hornbills, and more for free every Wednesday after 2 PM. There's also a place to sit down and relax while you grab a bite to eat. It's an excellent day trip for the family.
19. New York Hall of Science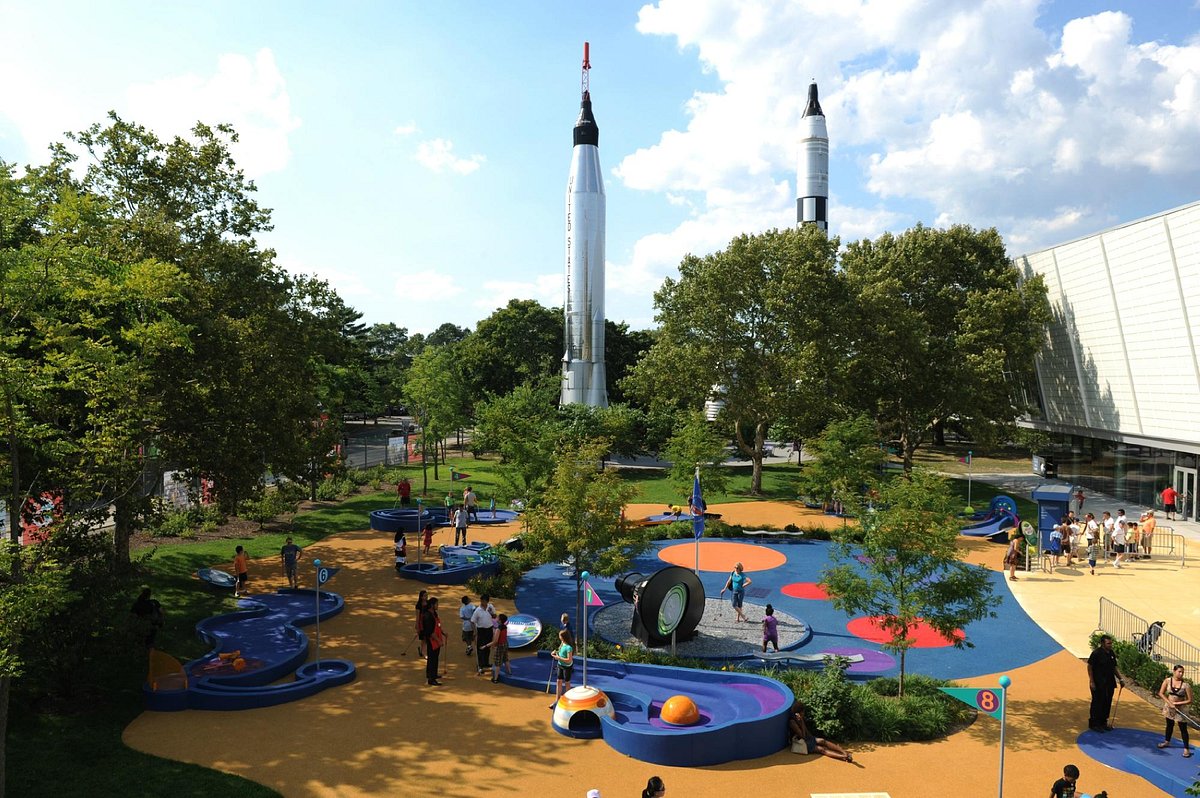 Do you have any kids that love science? If so, make your way to the New York Hall of Science between September and June. Admission to this fantastic science center is free every Friday from 2 to 5 PM and Sundays from 10 to 11 AM.
Catch live interactive science demonstrations like dissecting a cow's eye. There are also chemistry experiments and airplay for the kids to observe. They can learn how to crush aluminum cans without laying a finger on them, operate a hot air balloon, make ice, and much more. It's a great way to find an educational outing that your children will love.
20. Governors Island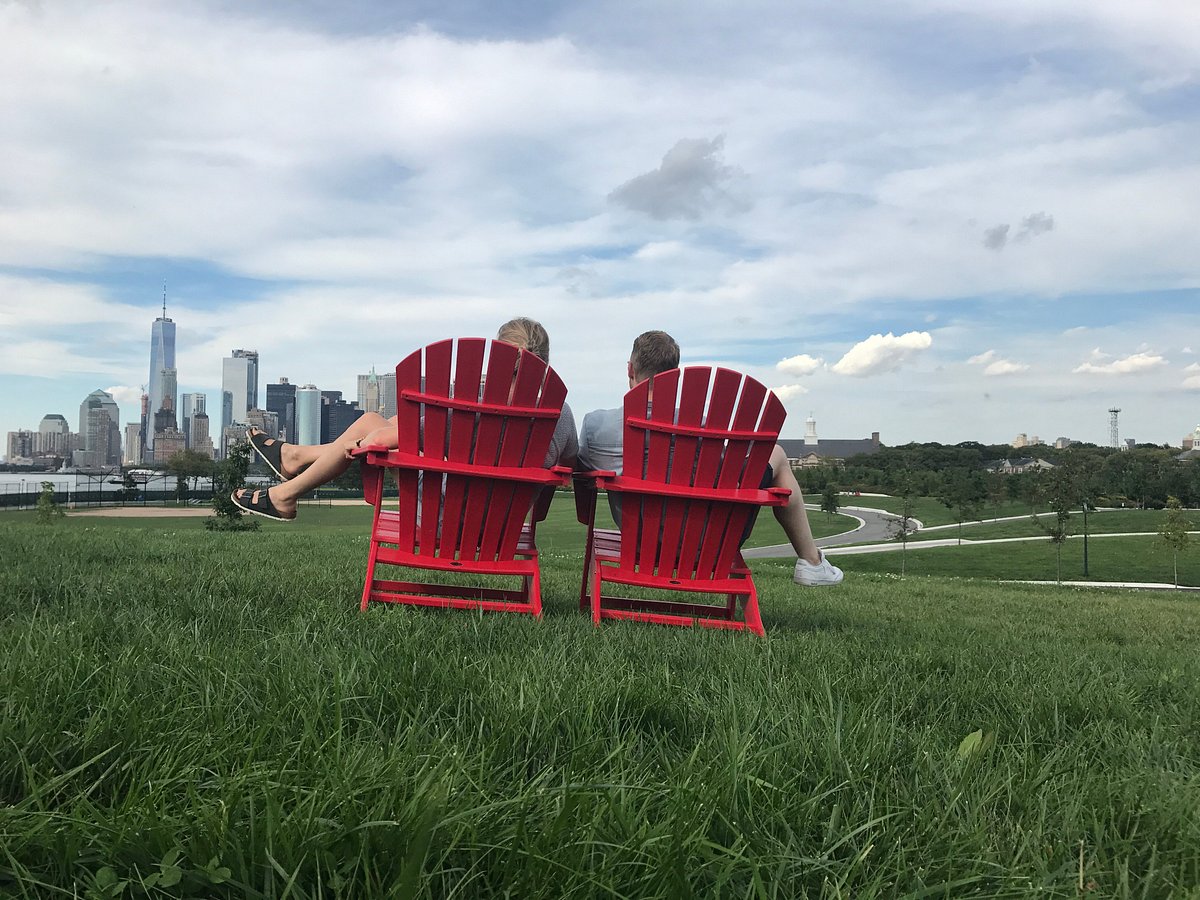 Take a trip to Governors Island, nestled between Brooklyn and Manhattan. There's a ferry service at your disposal from May until October. The ferries operate on the weekends, making this a great free thing to do with kids in NYC during the busy tourist days.
What's cool about this deal is that the return trip is free. Once you arrive, you'll find many activities to engage in with the kiddos, like bike riding, picnics, lounging in a hammock, or taking a trip to the playground (with giant slides!) There are also walking tours that don't cost a penny and kayaking excursions.
21. The Brooklyn Botanic Garden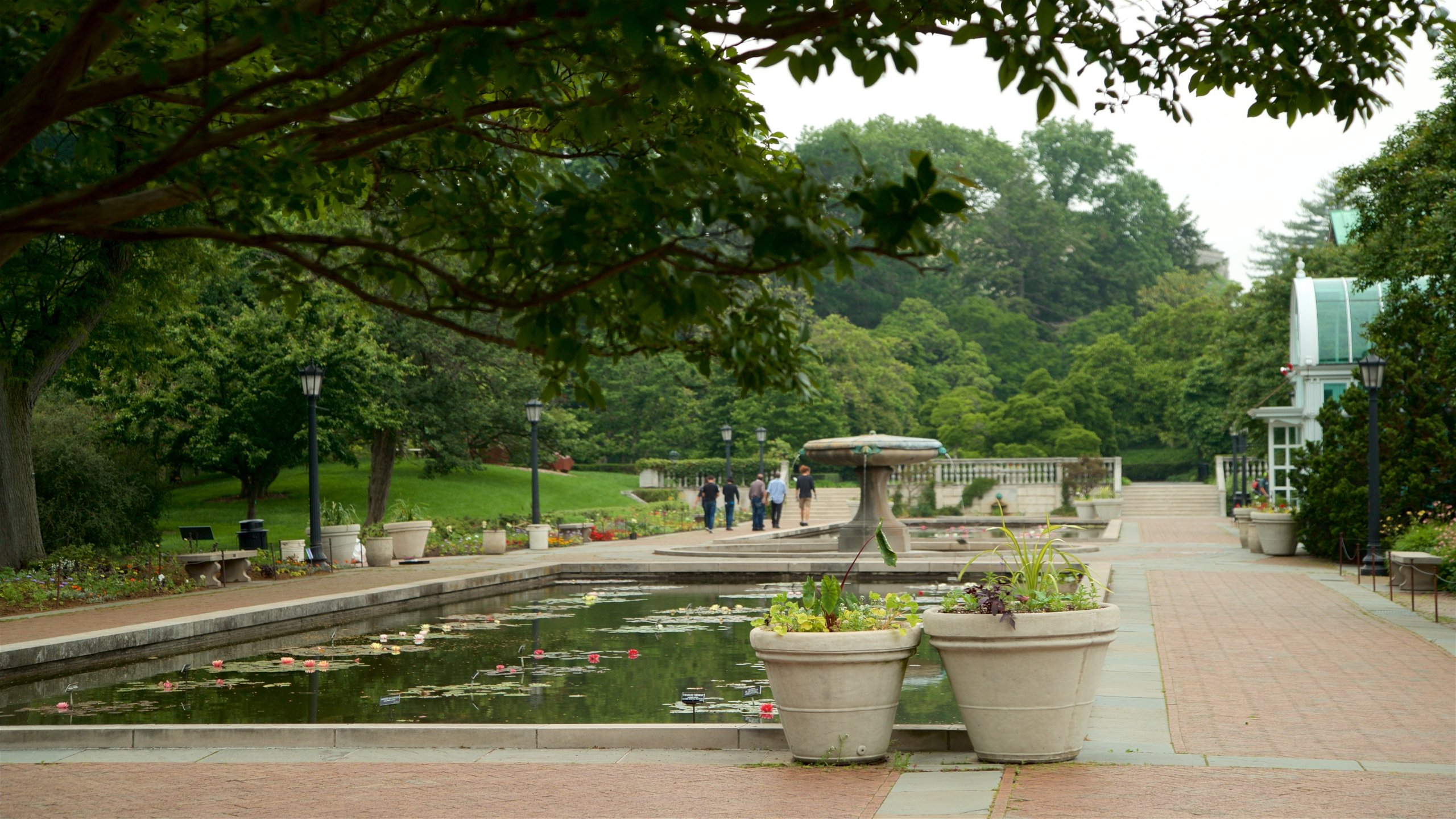 Visiting the Brooklyn Botanic Garden should be on everyone's list when they take a trip to New York City. They have a pay-what-you-desire-to-pay program in operation from Tuesday until Friday during December, January, and February. If your child(ren) is younger than 12, they get in for free!
During the wintertime, feel free to enjoy the tropical rainforest in the Conservatory or the indoor desert. The children can smell the herbs at the Botanic Garden, observe the many plant species, pump water to the plants, and admire the lovely butterflies.
22. Brooklyn Children's Museum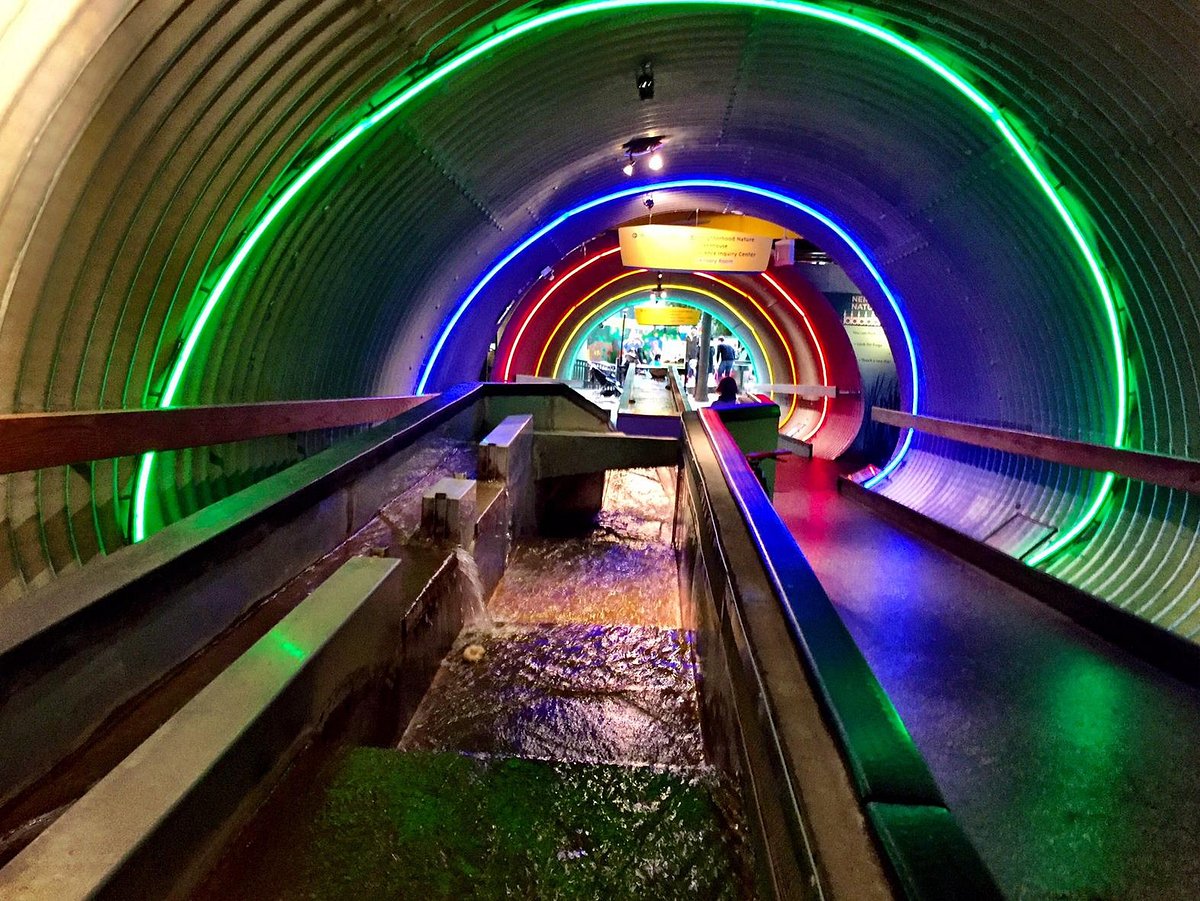 The Brooklyn Children's Museum is free every Thursday from 2 to 6 PM. The institution is in Crown Heights, and there are over 30,000 objects and ancient artifacts to learn about and several live animals on display.
Many of the exhibits are interactive, allowing your child to interact and learn while having fun. Better yet, they have a toddler section for all kids less than six years old.
23. Public Libraries
Visit any of the public libraries around the city, and you'll quickly learn why going to the library is one of the best free things to do in NYC with kids. Most days, you'll find free screenings, theater performances, author discussions, concerts, and more.
Free books are available for kids, a show dedicated to teenagers, one for kids, and even spelling bees and science experiments on special days. Check the local branch to see what they will offer throughout the week.
24. Theater at the Museum of Modern Art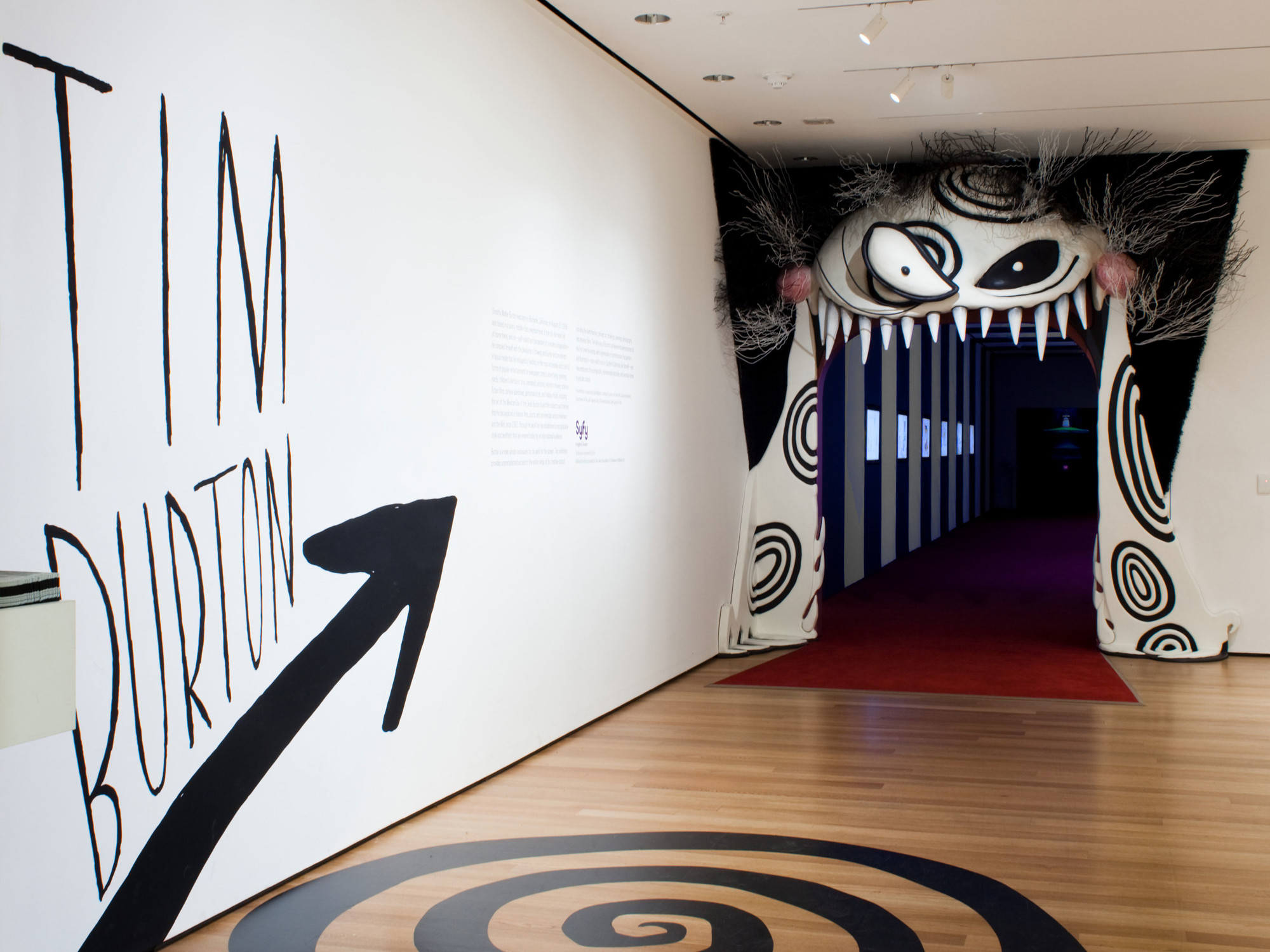 For access to free film screenings, visit the Theater at the Museum of Modern Art between 4 to 8 PM. You can visit anytime for free screenings if your children are under 16 years old.
You'll need to visit the MOMA website to see a detailed schedule of the screenings for every day of the week. The museum also hosts a family-film night on one Saturday each month.
25. Children's Museum of Manhattan
The Children's Museum of Manhattan is an excellent adventure waiting to happen for kids anxious to get out and get moving! Drop by on the first Friday of every month between 5 to 8 PM and let your child burn off some energy.
They learn how to solve mysteries, run around and play, dance, draw, create music, design clothes, and more. The various exhibitions focus on diversity, health, education, cartoons, and more. There's no shortage of special events and workshops at the Children's Museum.
26. Belvedere Castle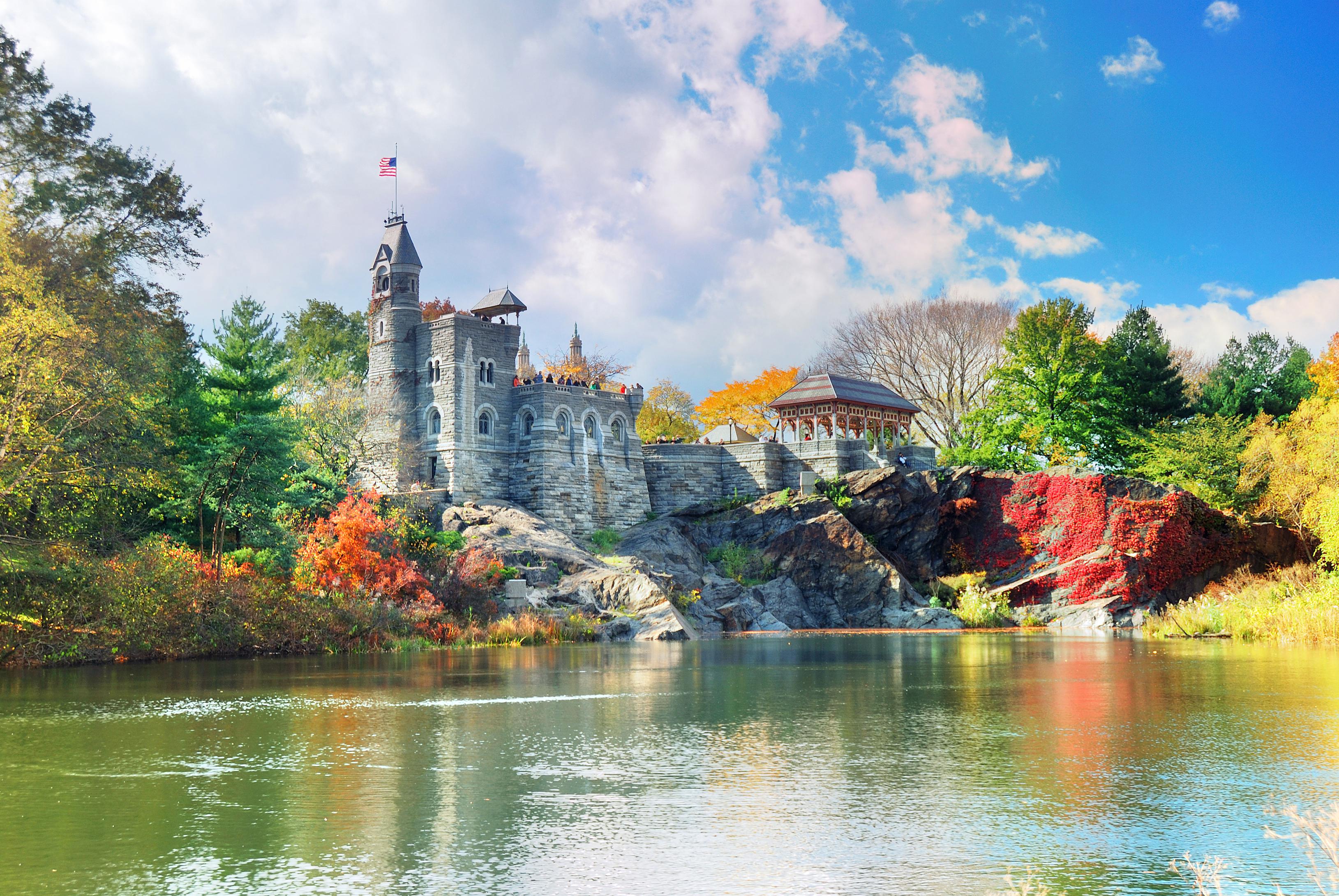 Who doesn't want to visit a castle? Take in breathtaking views of the Ramble, the Great Lawn, the Turtle Pond, and other gorgeous landscape pieces for the Belvedere Castle window.
The Henry Luce Conservatory is also on the premises, which allows kids to view skeletons on display, create paper mache birds, look through telescopes and microscopes, and borrow a discovery kit (free).
The kit contains a field guide to help you explore the forest, a map, binoculars, and many other fantastic items to help you learn as you go.
27. Virtual Animal Education Courses
Can't leave your hotel or apartment? No problem! The generous members of the AZA (Association of Zoos and Aquariums) have taken animal education online. If you have a computer or laptop available, log onto their website that hosts videos and activities.
There's a calendar that links hundreds of seminars and events happening at aquariums and zoos around the country and in Canada. Watch storytime with the animals, an interview with a zookeeper, virtual meet and greets with the animals, and more. It's a fantastic experience!
28. Free Meals For Kids
Food is a uniting agent that brings us smiles, laughter, and good times. Check out this list of restaurants sprinkled around New York City where kids can eat their meals for free when you purchase an adult meal.
Free Food Recommendations
Fabbrica: This restaurant serves wood-fired pizza, hand-rolled spaghetti, lasagna, and many other dishes kids will love. There's also a lot of space for strollers, and the kiddos get a small pizza for free during certain hours if they buy an entree.
Killmeyer's Old Bavaria Inn: For parents, they have an extensive beer menu, so that's a plus! Additionally, you get brisket, goulash, sauerbraten, and more. There are live music performances every weekend, and the kids can eat for free between 5 to 10 PM every Thursday with an entree purchase.
29. Rock & Roll Playhouse Kids' Concert Series
The Rock & Roll Playhouse hosts concerts appropriate for the whole family. On the weekends, you can add arts and crafts and storytime to the live band music for that extra element of kid-friendliness. Every event occurring each Saturday at 12:30 PM is free, but you must reserve a ticket.
30. Muscoot Farm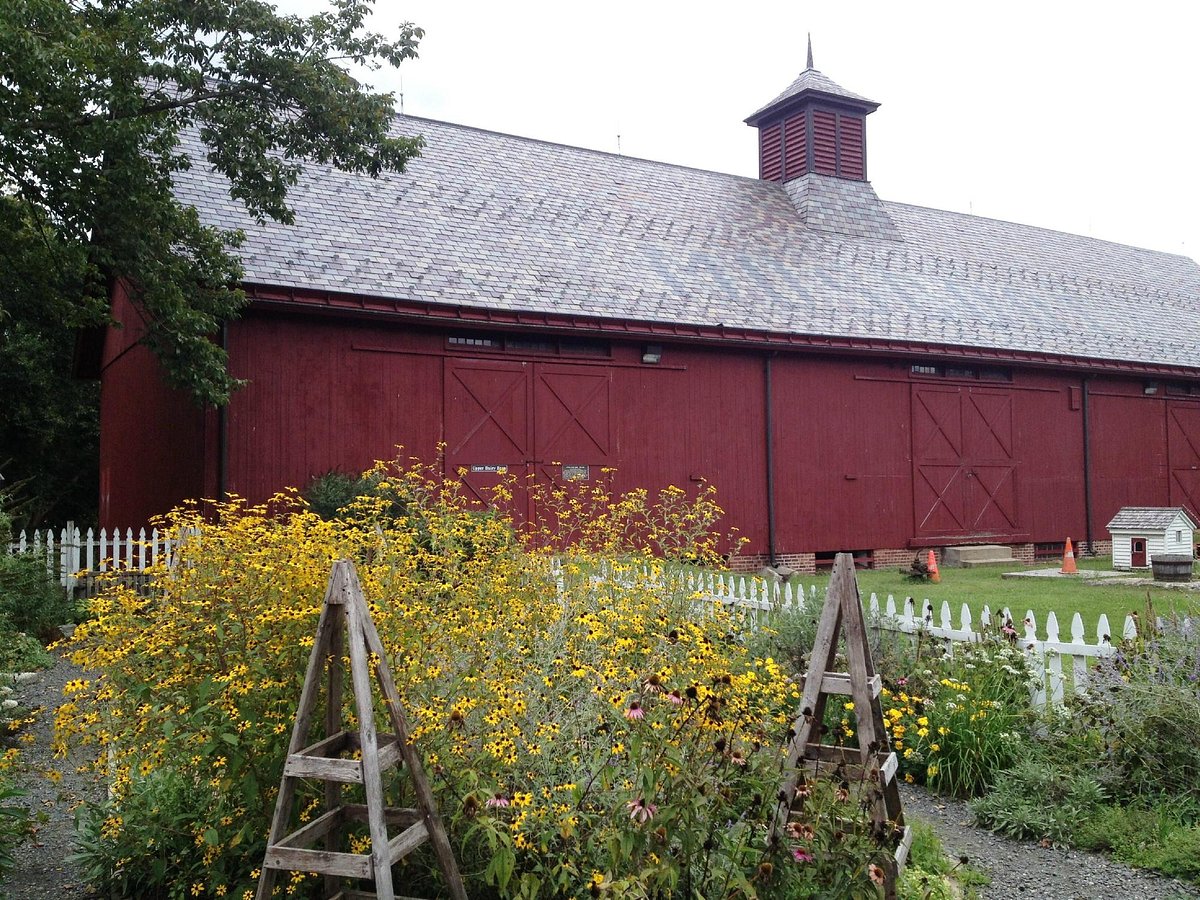 The friendly folks at Muscoot Farm are waiting to welcome you and the kids with open arms. There's plenty to see and do with more than 50 animals, such as donkeys, cows, turkeys, goats, chickens, sheep, pigs, and donkeys. You'll also tour several historic buildings like the carriage house, brooder house, ice house, and milk house.
31. Hester Street Fair
Head over to the lower east side of Manhattan every weekend to experience the Hester Street Fair. It's an outdoor community market with numerous spring, summer, and fall activities.
They sell handmade goods, host ice cream socials, and music performances, promote a girl's club, sell artisanal food and creative objects, and more. This popular fair is fun for all ages!
32. Wave Hill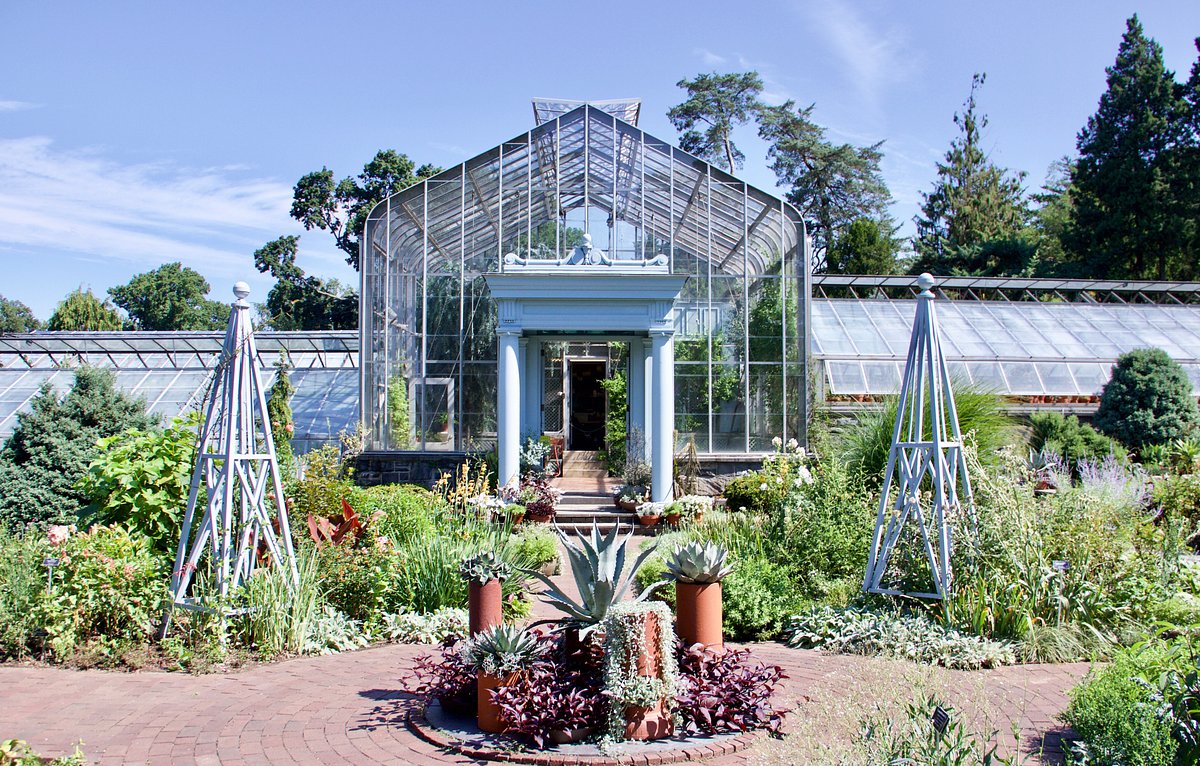 Visiting Wave Hill NYC is a must when you come to the Big Apple. It's a lovely garden in the Bronx that lets visitors tour for free every Thursday. You can catch the free shuttle bus near the Metro North train to reach this establishment.
Let the kids run and play, roll down grassy, lush hills, and collect leaves and bits of bark while they explore their surroundings. It's a peaceful place to sit back and relax, and amusement parks nearby.
33. Bryant Park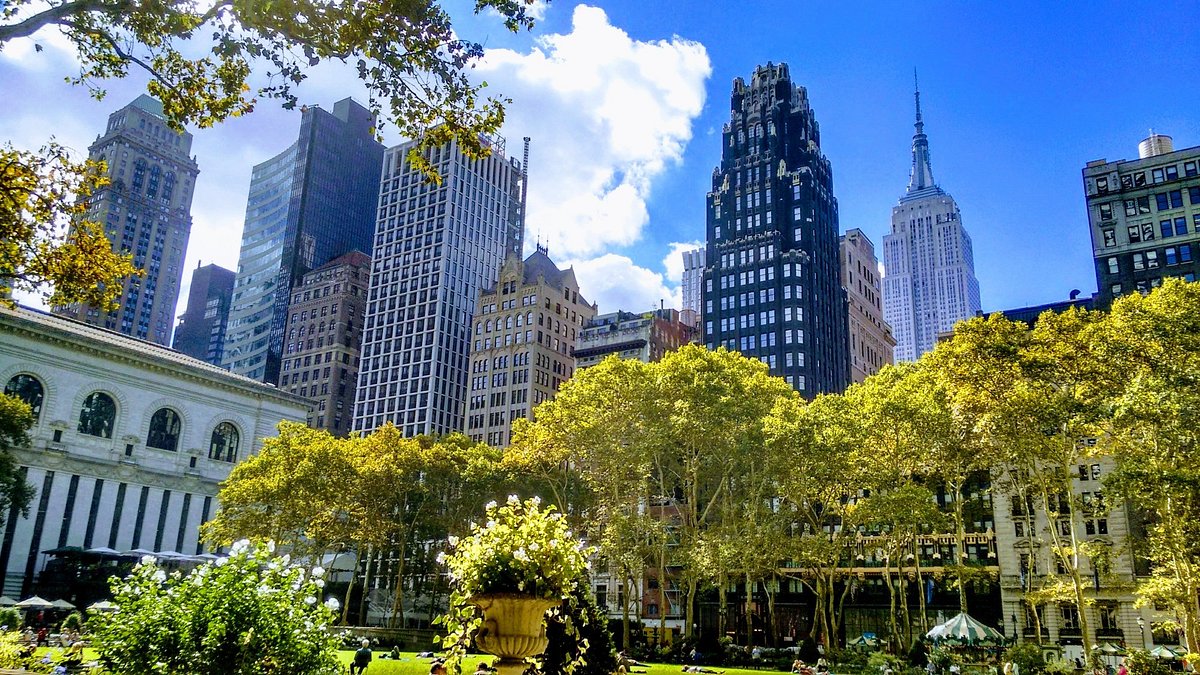 Bryant Park offers a variety of fun events and activities for children. They have puppet shows, magic shows, book club meetings, and open spaces for the little ones. They also have the only ice skating rink you can enter for free during the winter. There's dancing, music, kid's theater shows, and many other events tailored to keeping a child's interest.
Final Thoughts
New York City is a city full of hustle and bustle, and even when you're traveling and vacationing on a budget with children, you can find so many incredible things to do. We've got you covered, whether you have toddlers, middle schoolers, teenagers, or a wide variety of ages in your group. Family trips to the city are always a blast.
There are many museums, beaches, art galleries, drive-in movies, upscale shopping establishments, fine and casual dining spots, and endless fun waiting. Even though New York is known for being expensive, there are plenty of free things to do in NYC with kids; you just have to know where to look!
More about our TFVG Author